A few days ago I re-shared the post where Eric and I did a photoshoot and he ended up surprising me and proposing (you can read all about that via THIS LINK), I figured that since yesterday marked 6 months since we got married, it was time to share our Spirit of Norfolk wedding with everyone! As someone who has worked in the wedding industry since 2009, let me just tell you that it was a completely new experience being a bride vs being a wedding professional. There are so many things I knew wouldn't matter to us (like the type of linens that were used) and things that meant more than anything (like making sure all of our family could be with us).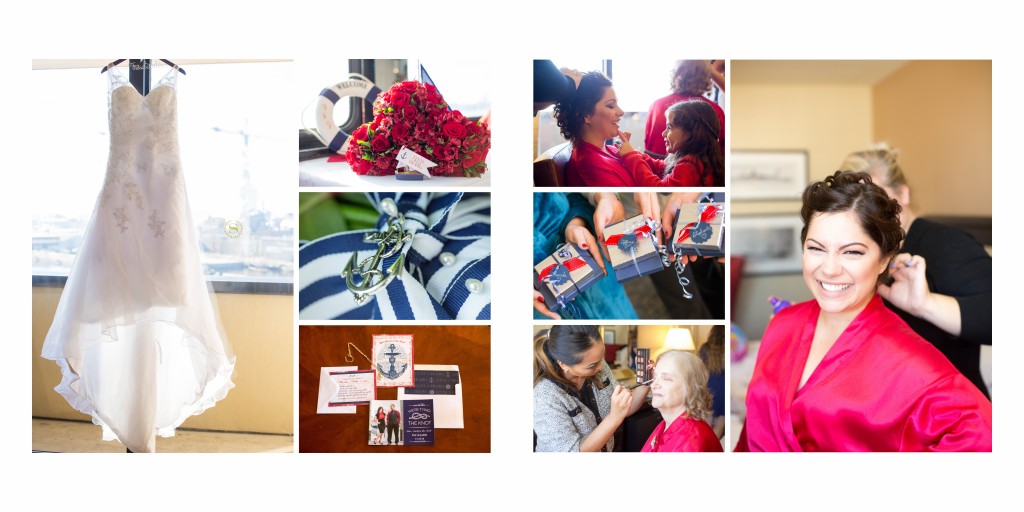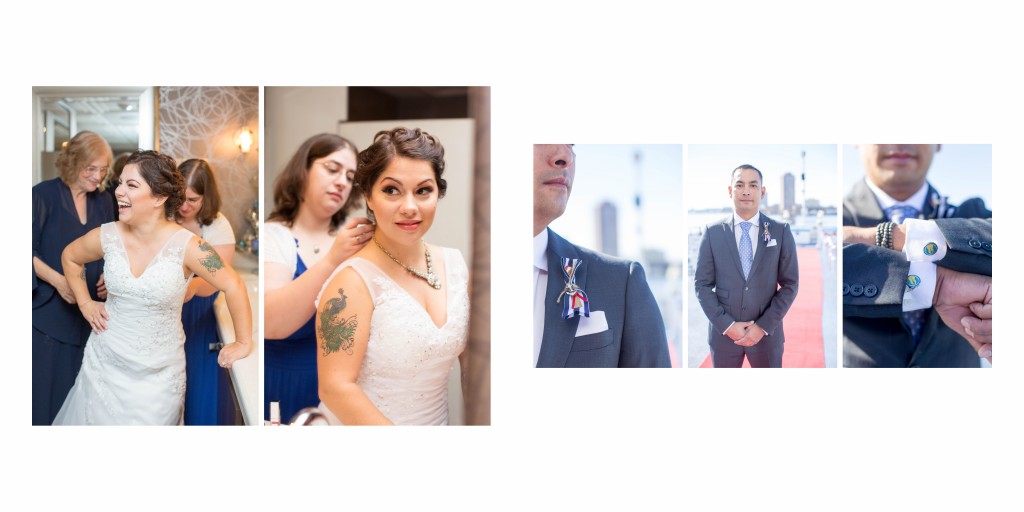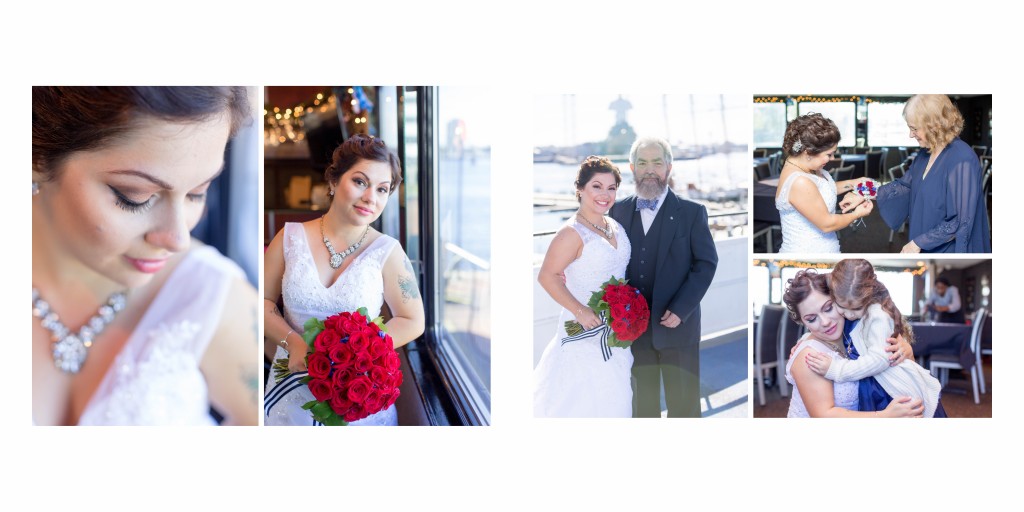 Spirit of Norfolk Wedding
Looking back, the wedding day was an absolute WHIRLWIND of craziness and I don't think we got a chance to really slow down until after the party was over and we collapsed on our bed in the hotel that night! Some snapshots I remember from that day (in no particular order) – My dad trying to get me to eat something that morning and me not being hungry AT. ALL.
Power walking from the Sheraton hotel to the spirit of Norfolk in my leopard pajama pants and red silk robe while I carry my wedding dress (I'm sure that was a sight!).
My two boys seeing me in my wedding dress and them telling me I looked so beautiful.
The way my heart calmed once I held Eric's hand while we were doing our first look.
Mara giving me one last kiss before she walked down the aisle.
Our pastor Ken (whom we love a lot!) sharing stories at our wedding of the time we've spent together.
Not being able to wipe the HUGE smile off my face during the ceremony.
My dad toasting us at the reception by quoting from The Princess Bride (cracked everyone up!)
Realizing that I was finally kissing my husband!!!
Love Anchors the Soule
Eric and I both wrote our own vows. I'm a big fan of this tradition because it really gives the bride and groom a chance to let their personalities shine through. So – if you will indulge me – I would love to share the vows that Eric and I wrote with you.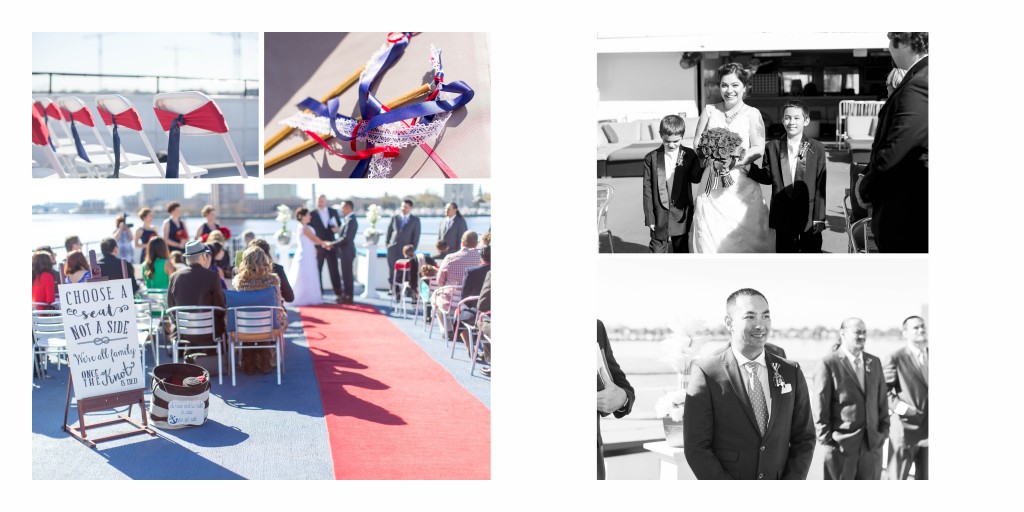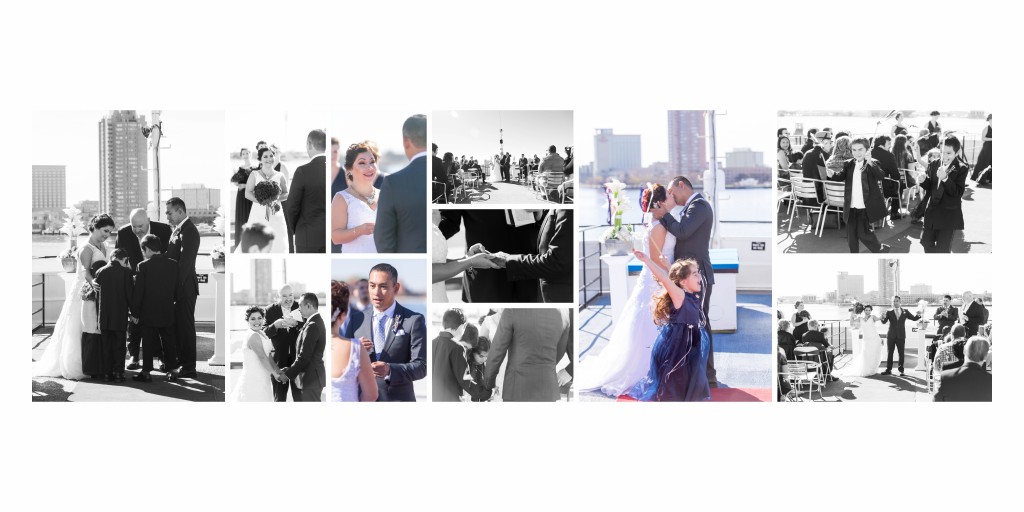 Judith's Vows
I will strive to be a woman among women. I will strive to be classy and humble. I will strive to have a servant's heart, and when I fail, I will strive to lean on you. I will love myself and be confidant in who I am so that we have a happy, wonderful, and beautiful marriage.
I will make you better man.
I will make you stronger.
I will show you mercy.
I will teach you grace.
I will love you at your worst.
I will love you at your best.
I will show you how to be a great father by being a great mother.
I will move mountains for you.
I will be an immovable anchor in a constantly shifting world.
I will be your best friend.
I will stand behind you as your backup.
I will stand beside you as your partner.
I will challenge you.
I will remember that neither of us is perfect, but will strive to remind myself of the ways we are perfect for each other.
I will promise not to keep score (even if I am totally winning!)
But above all… I will vow to love you unconditionally, with my whole heart.
Por-eb-er.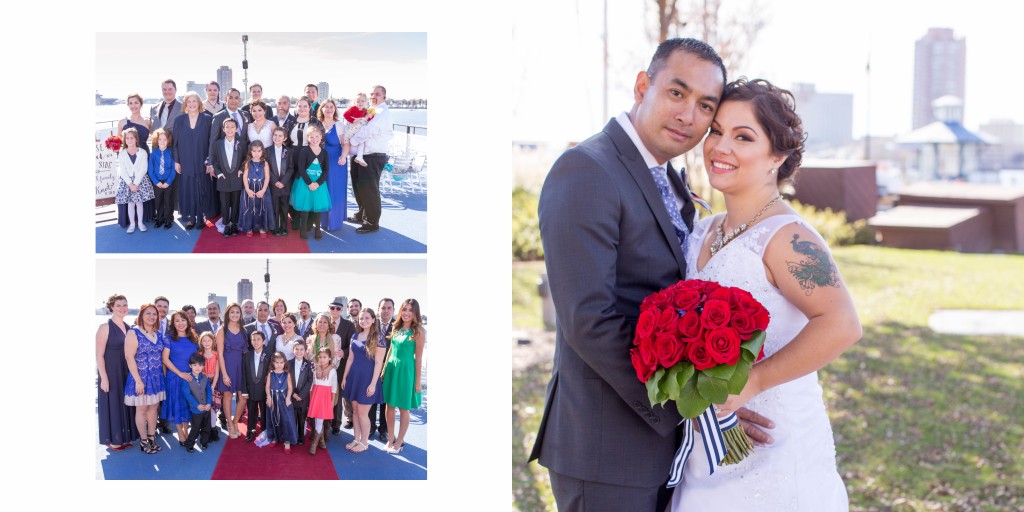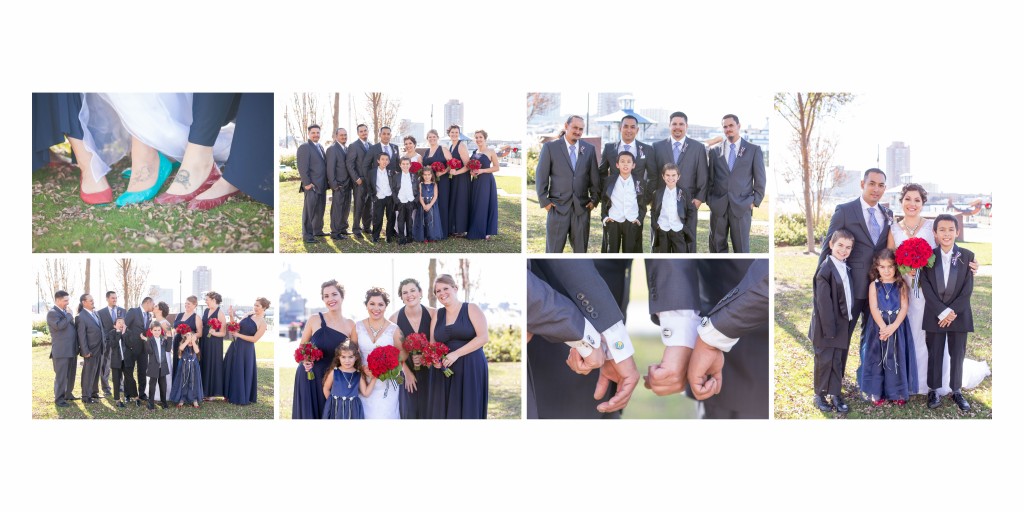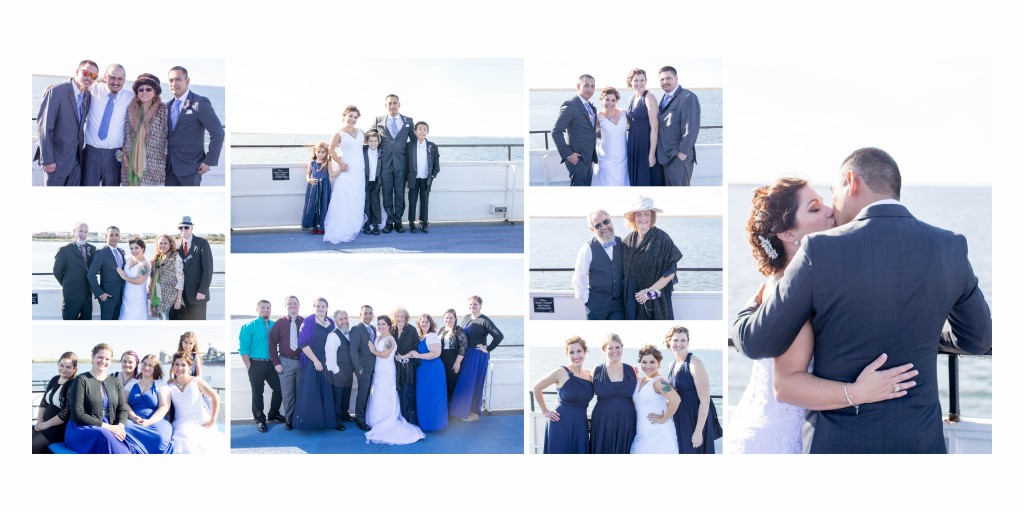 Eric's Vows
There was a time I believed that love wasn't for me.
There was no hope of finding it.
I am not perfect… I am closer to imperfect.
To find someone that accepts me for all my imperfections was looking slim.
It seemed that there was no hope.
But love comes to those that still hope even though they've been disappointed.
To those who still believe, even though they've been betrayed.
To those who still love even though they've been hurt before.
I hoped and believed and I got lucky.
I found you.
And you're right, I am the lucky one.
From the moment we met,
I showed you my cards and told you I am all in.
I promise to love you in this lifetime, and find you sooner in the next.
I promise that all of me will always love all of you.
So many thank you's are in order, so thank you to everyone who made this day special for us!
To our family (especially those who sacrificed and came in from out of town), thank you for sharing this moment in our lives, and for loving us in spite of ourselves.
To our wonderful vendors, you guys ROCK and the day wouldn't have been nearly as amazing without you!
Wesley, Jett and Mara – our three sweet little shrimpies – thank you for loving us and loving our little family. You guys are the reason we are better people and it is our privilege to be your parents!
And finally, to my husband Eric – I love you.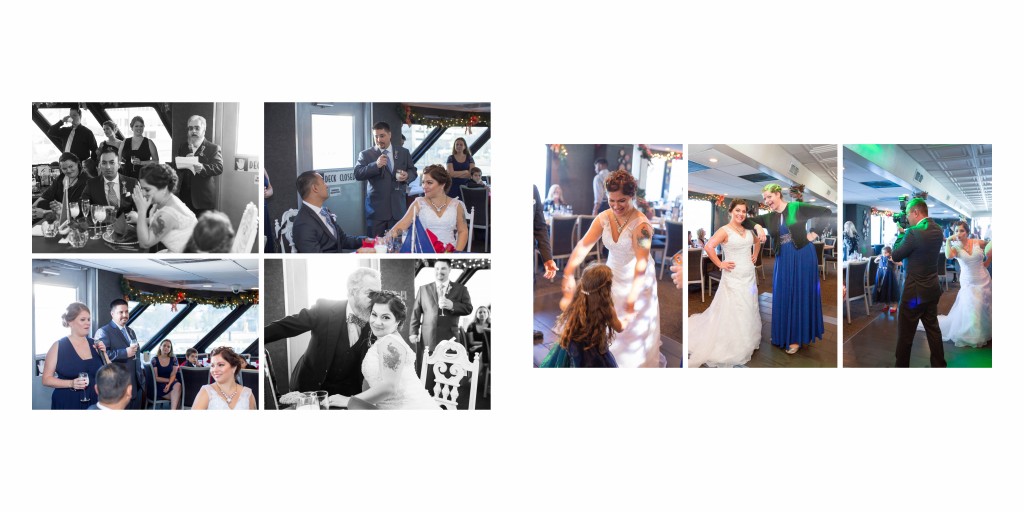 VENDORS
Ceremony and Reception Venue – Spirit of Norfolk
Officiant – Rev. Ken Lane
Wedding Coordinator – Jasmine Henson
Photographer – Abbie Rae Photography and Kat Fulgencio Photography
Florals – Blushing Floral Designs by Alexandra
Hairstyling & MUA – Best Face Forward
Bakery – Shockley's Sweet Shoppe
Stationery Design – Labyrinth Productions
Stationery Printing – River City Graphics
Wedding Gown – JJ's House
Groom and Groomsmen Suits – Men's Wearhouse
DJ – Astro Entertainment