When you are in the south, there are a few things that you can count on: there will ALWAYS be sweet tea available (you know, the kind that rots your teeth it's so sweet), the hair will be big, the accents will be plentiful, the people will be wonderful and hugs will replace handshakes! When we initially agreed to shoot Rebecca and Curt's South Carolina plantation wedding I was excited because I knew we would get to travel (always a win!), but I didn't realize just how amazing the experience would be!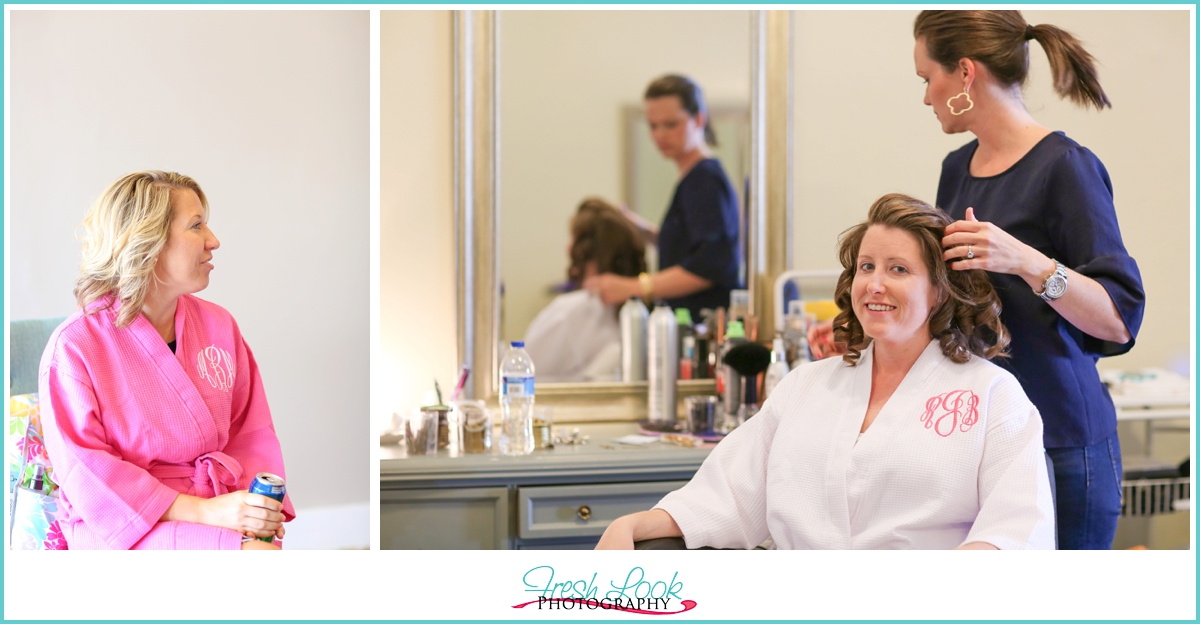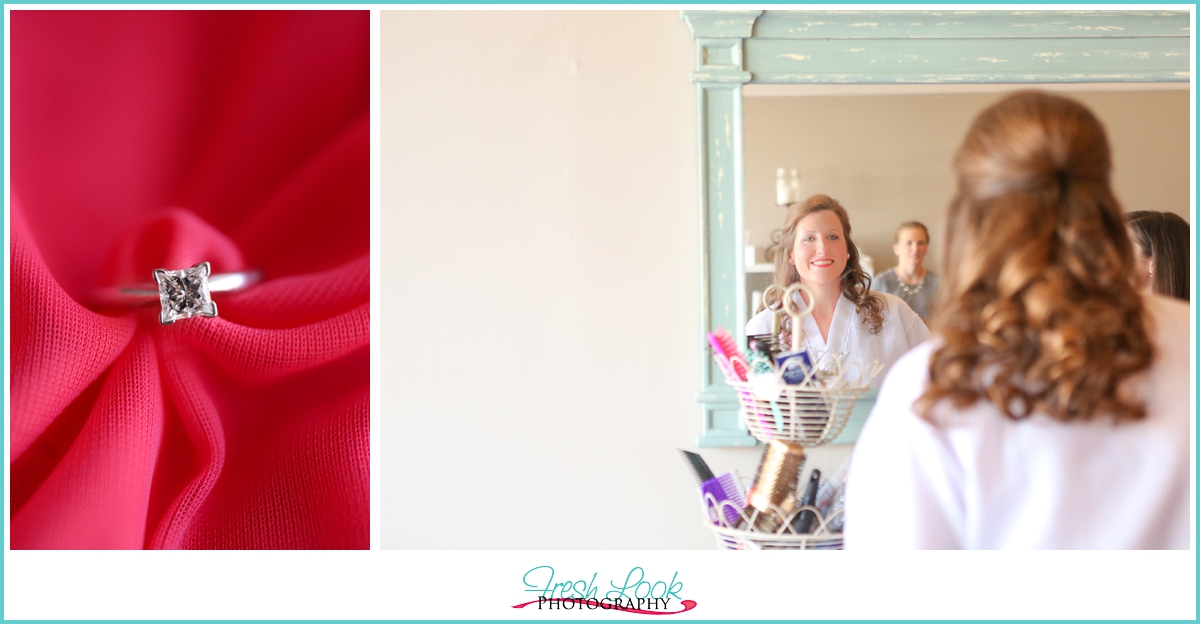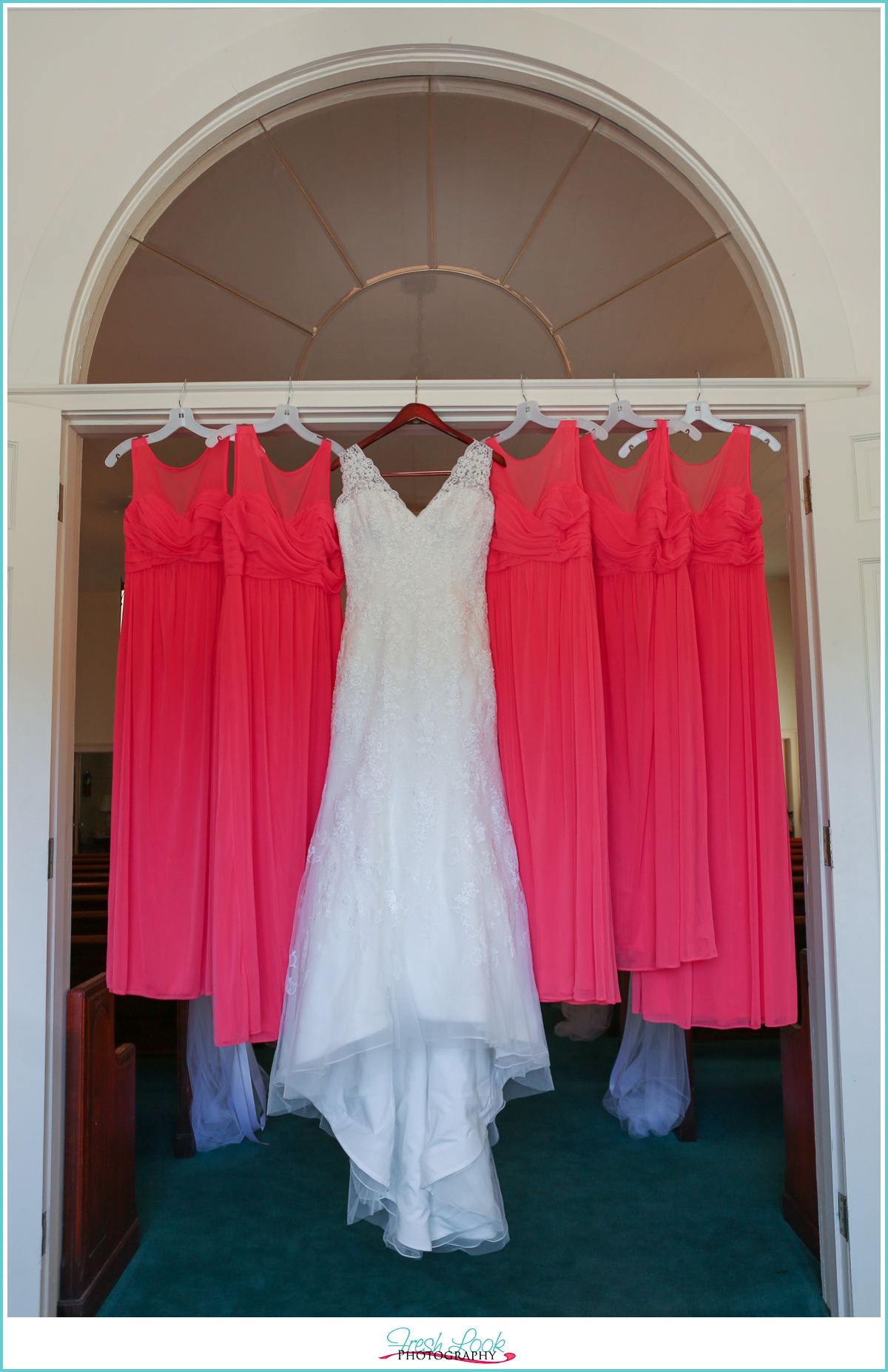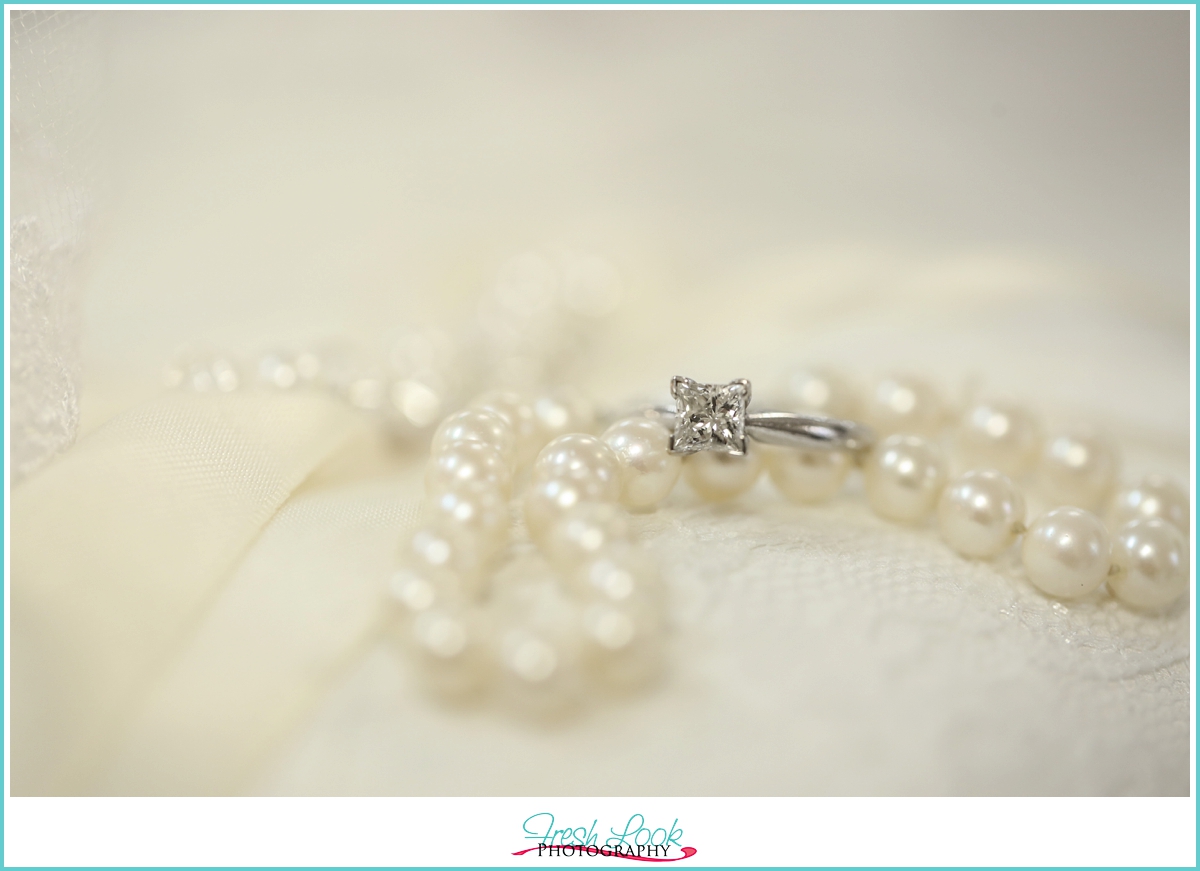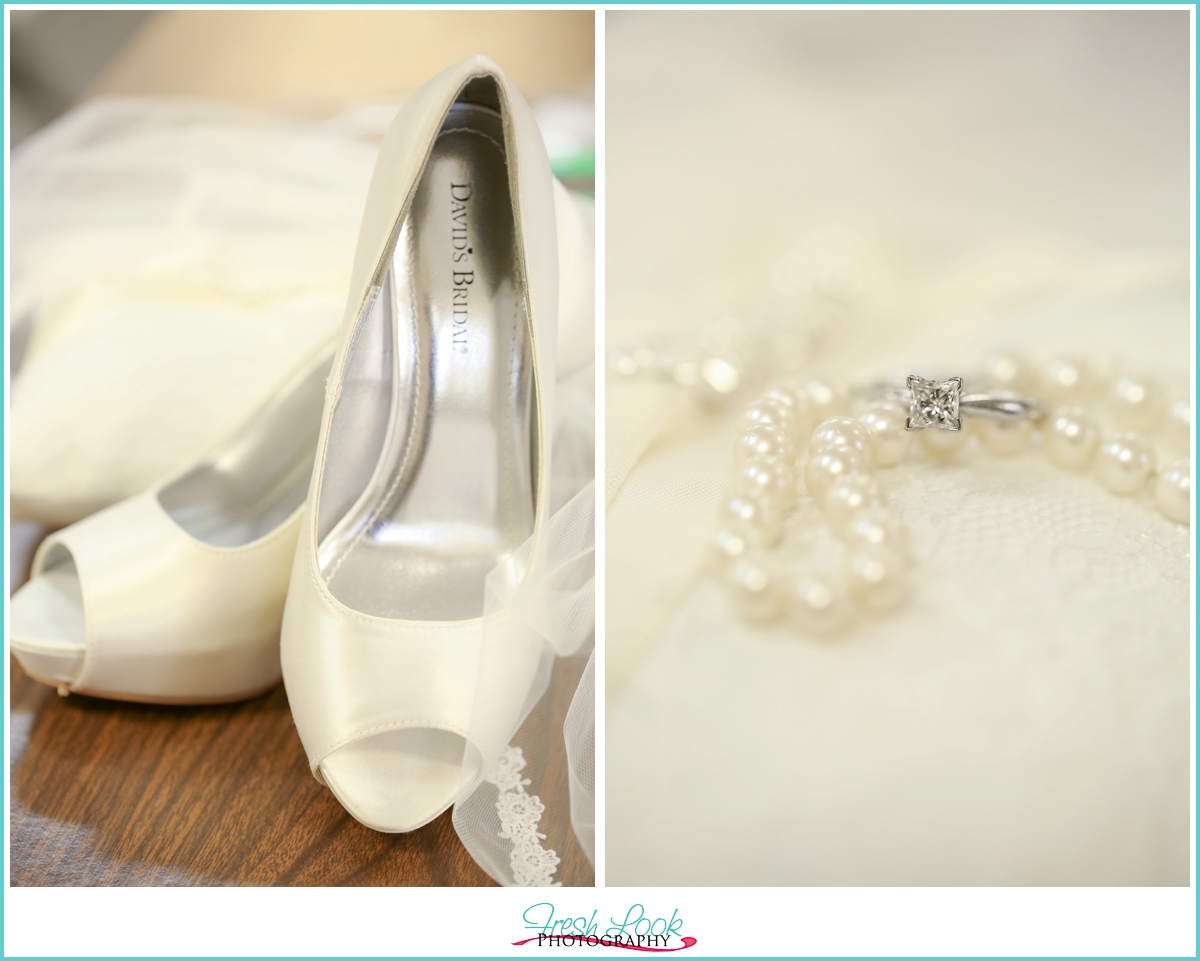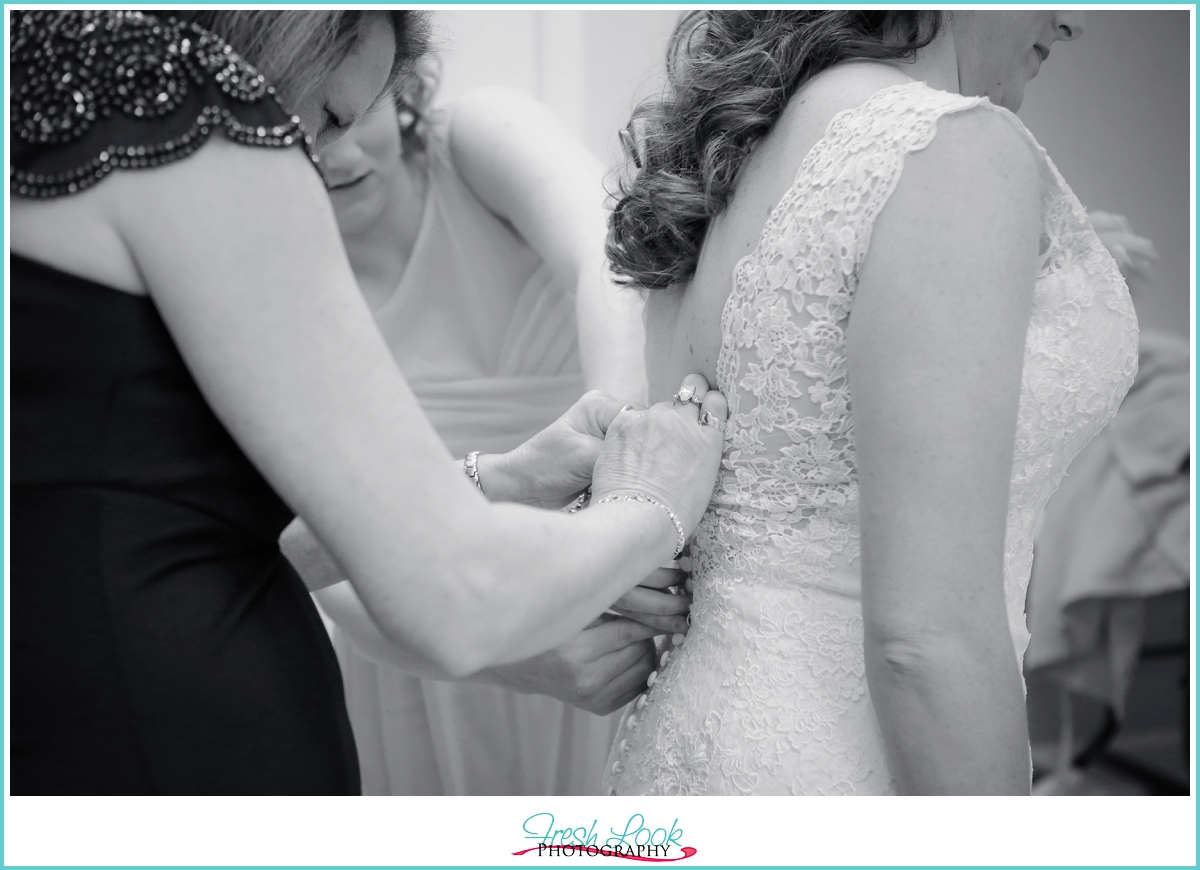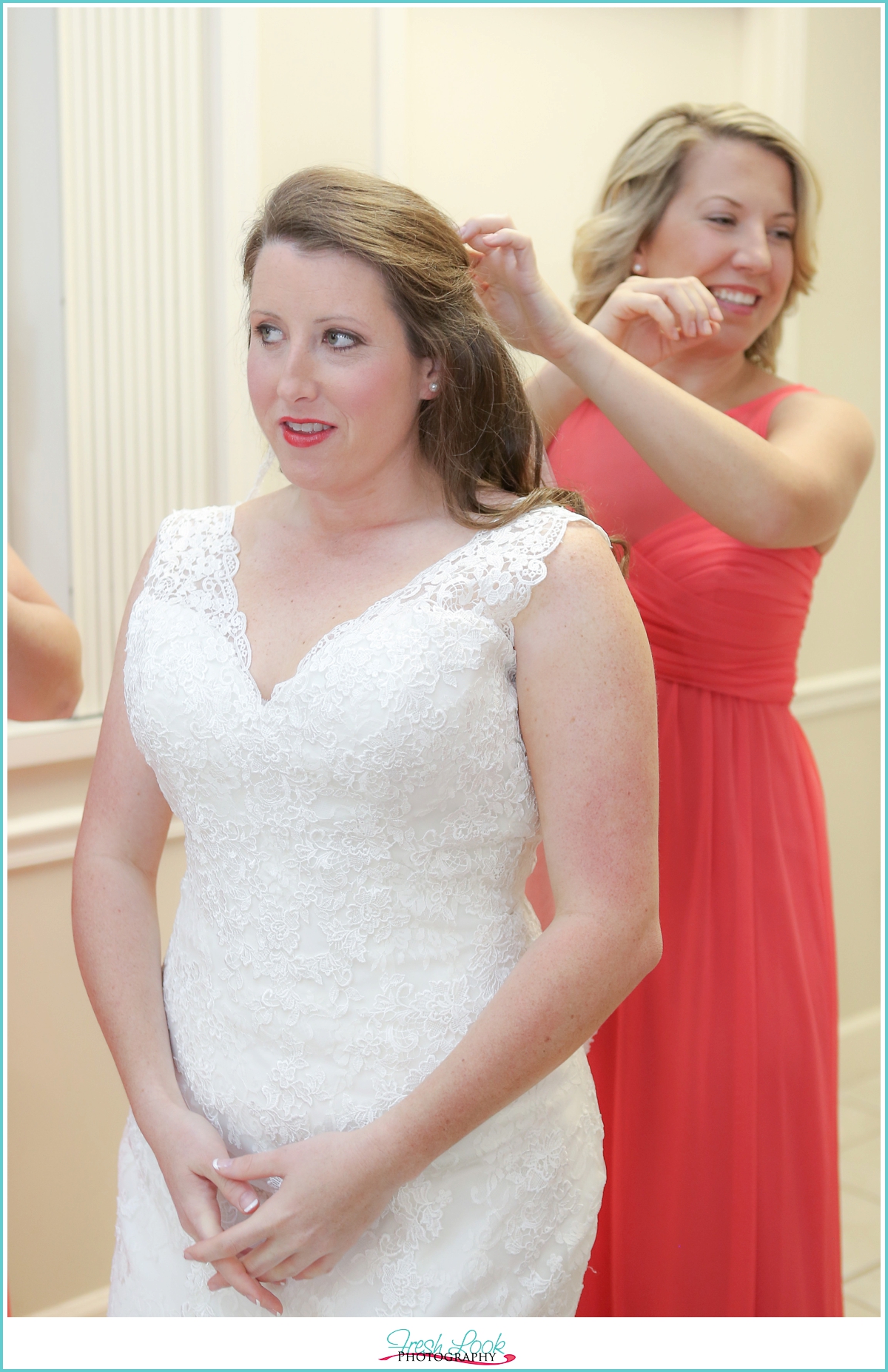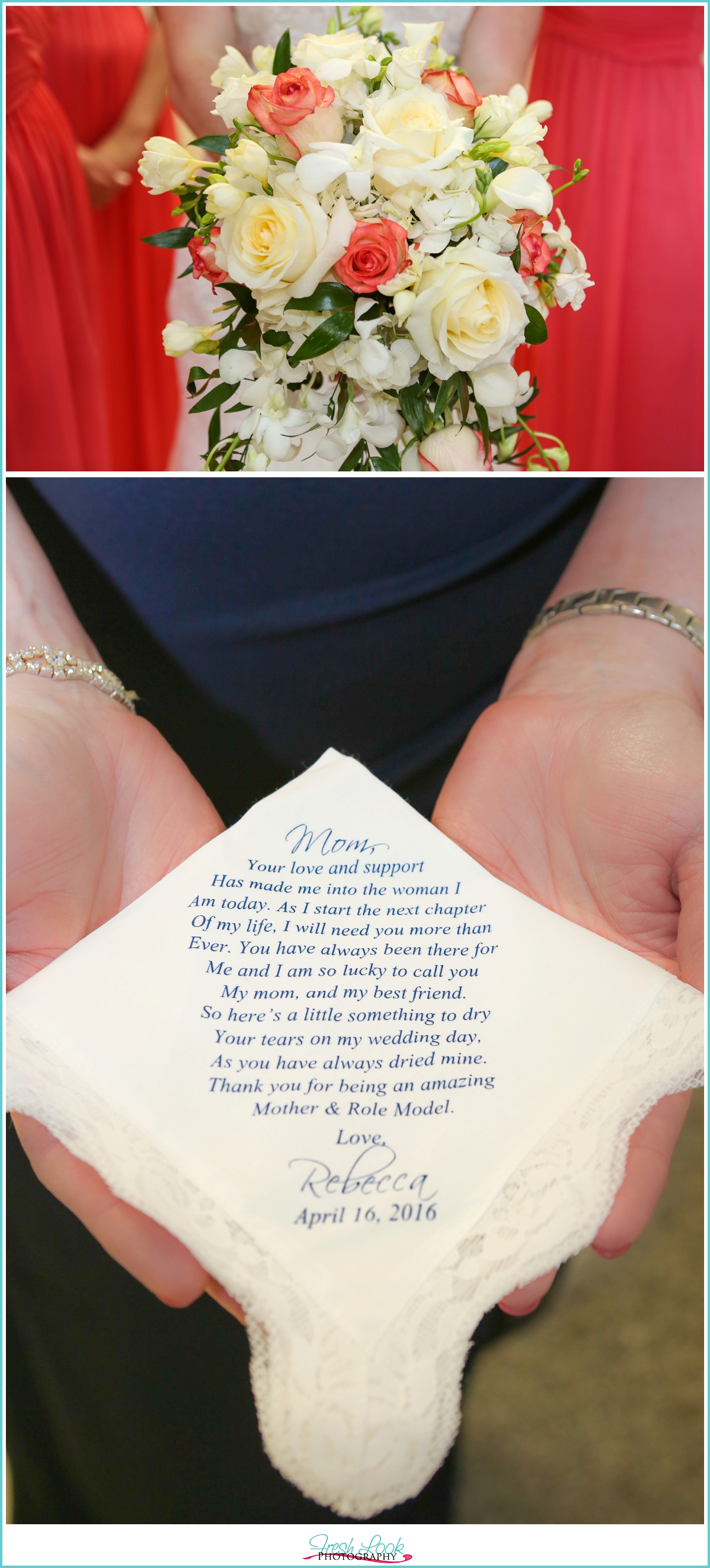 South Carolina Plantation Wedding
One thing you have to know about this sweet couple is that Rebecca and Curt have been together for over 10 years. Together they've grown into adults and created a life the two of them can be proud of, all that was missing (at least in their parents eyes) was a wedding to make it official! So when Curt finally proposed to Rebecca, the general consensus was "it's about time!" And that's the reason why the couple's wedding favors are drink cozies with their names, wedding date, and a little drawing of a pig flying.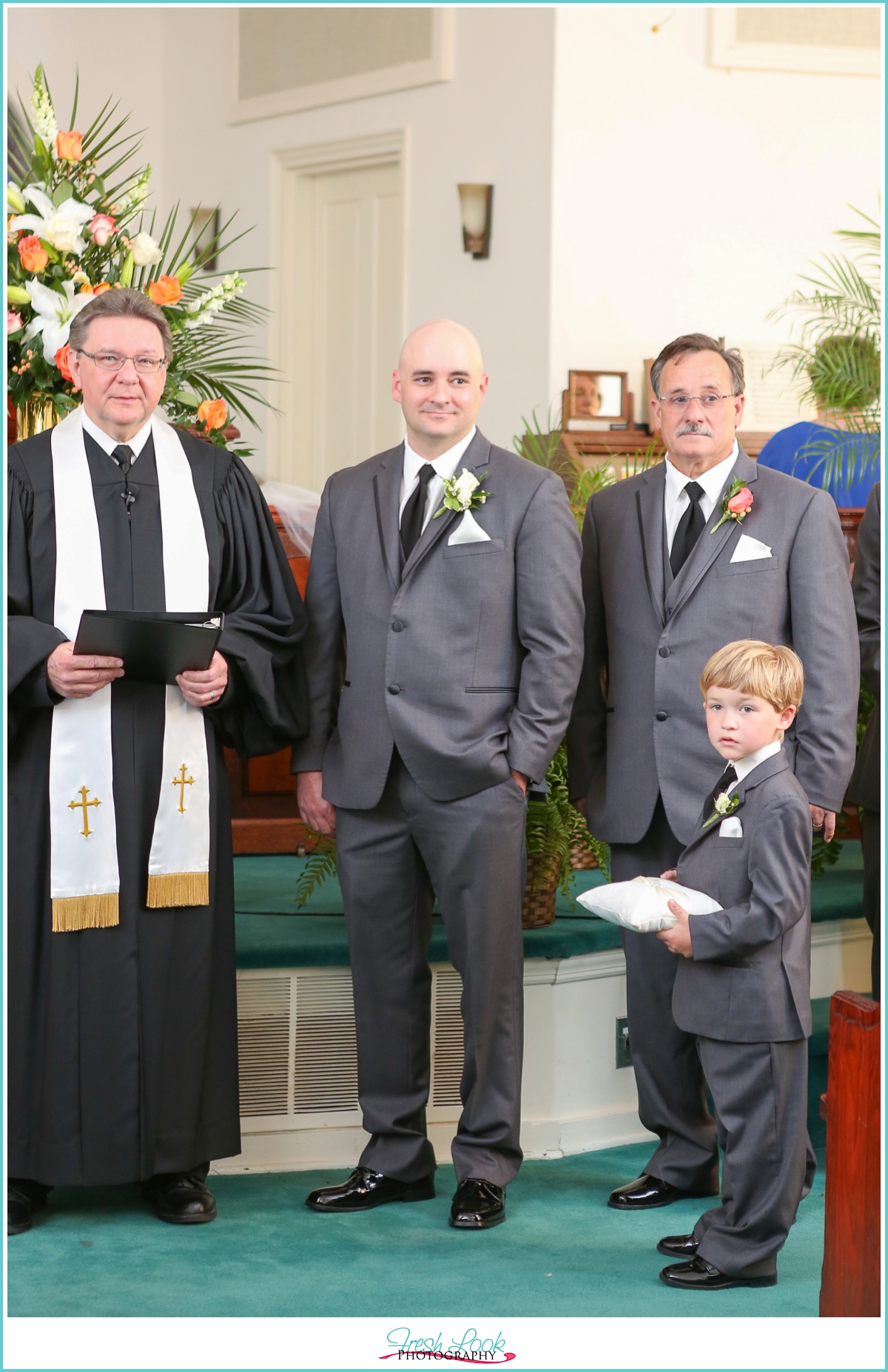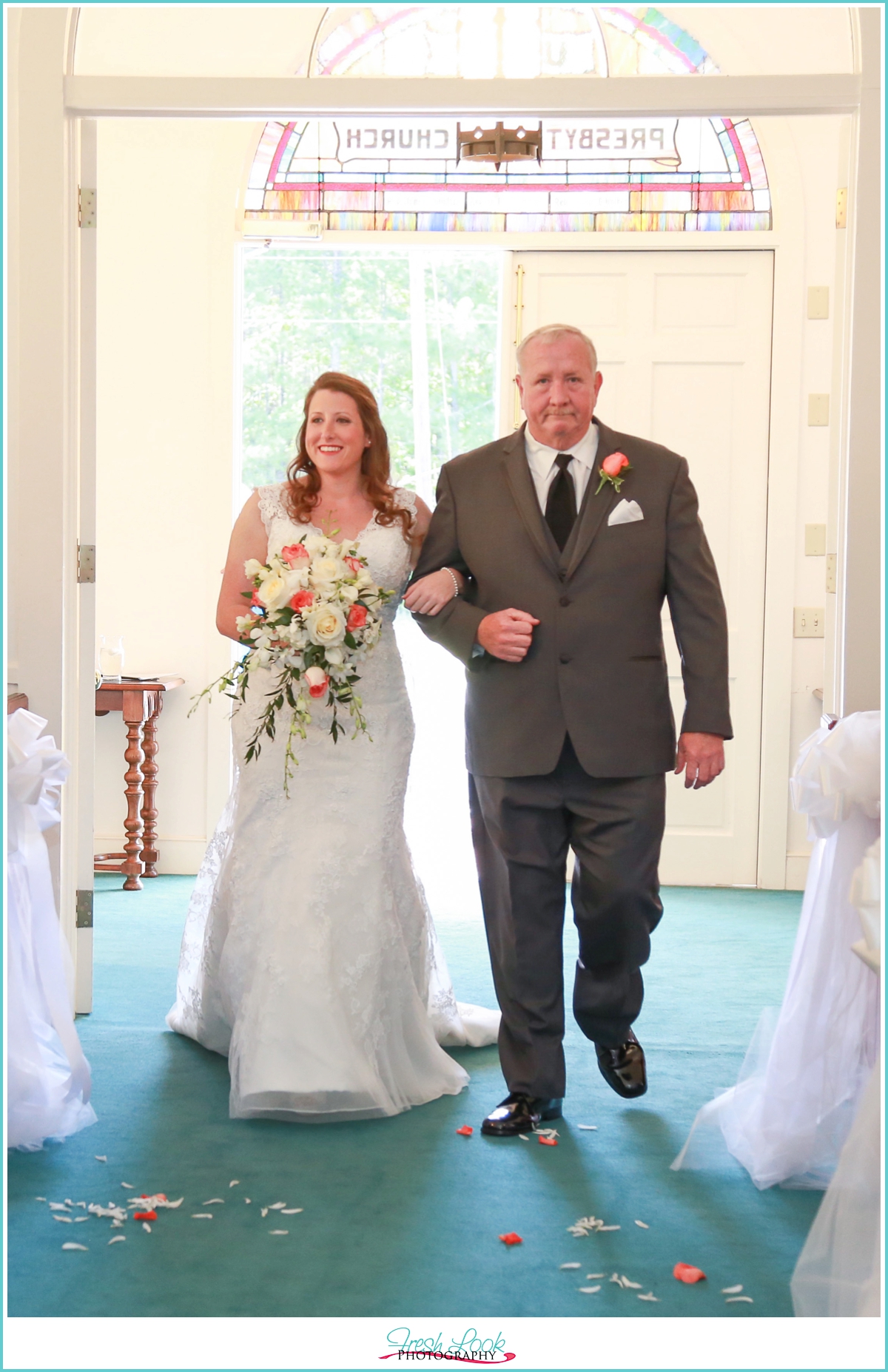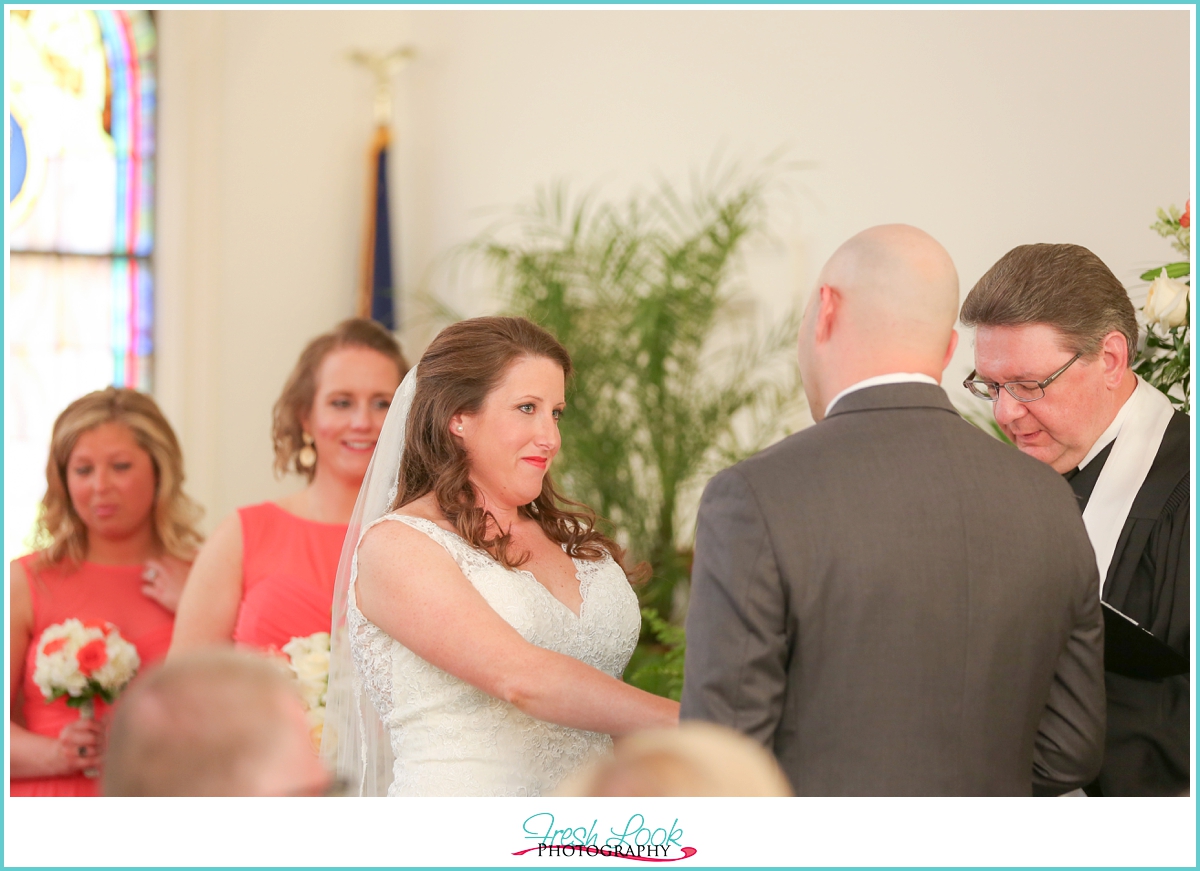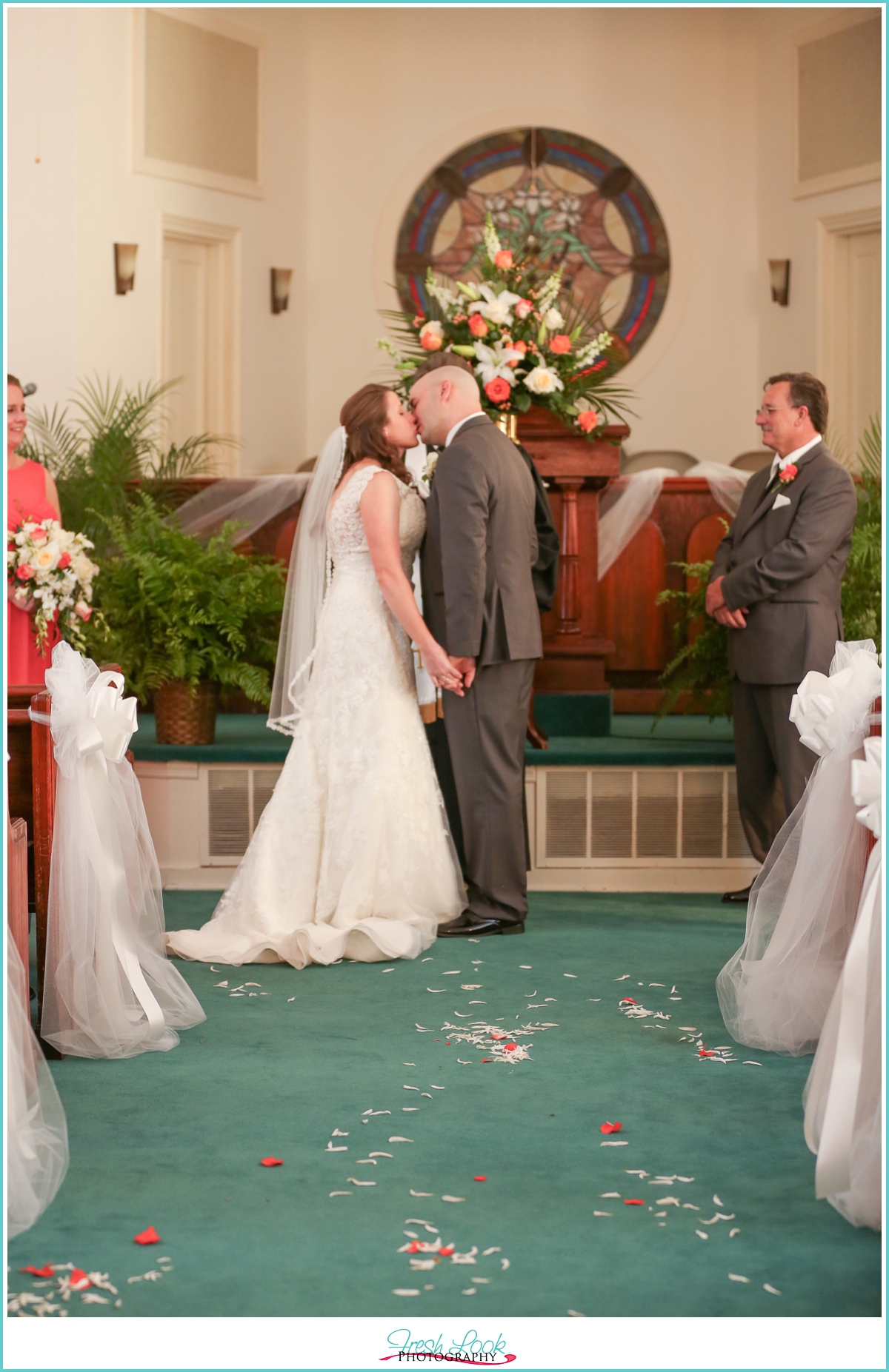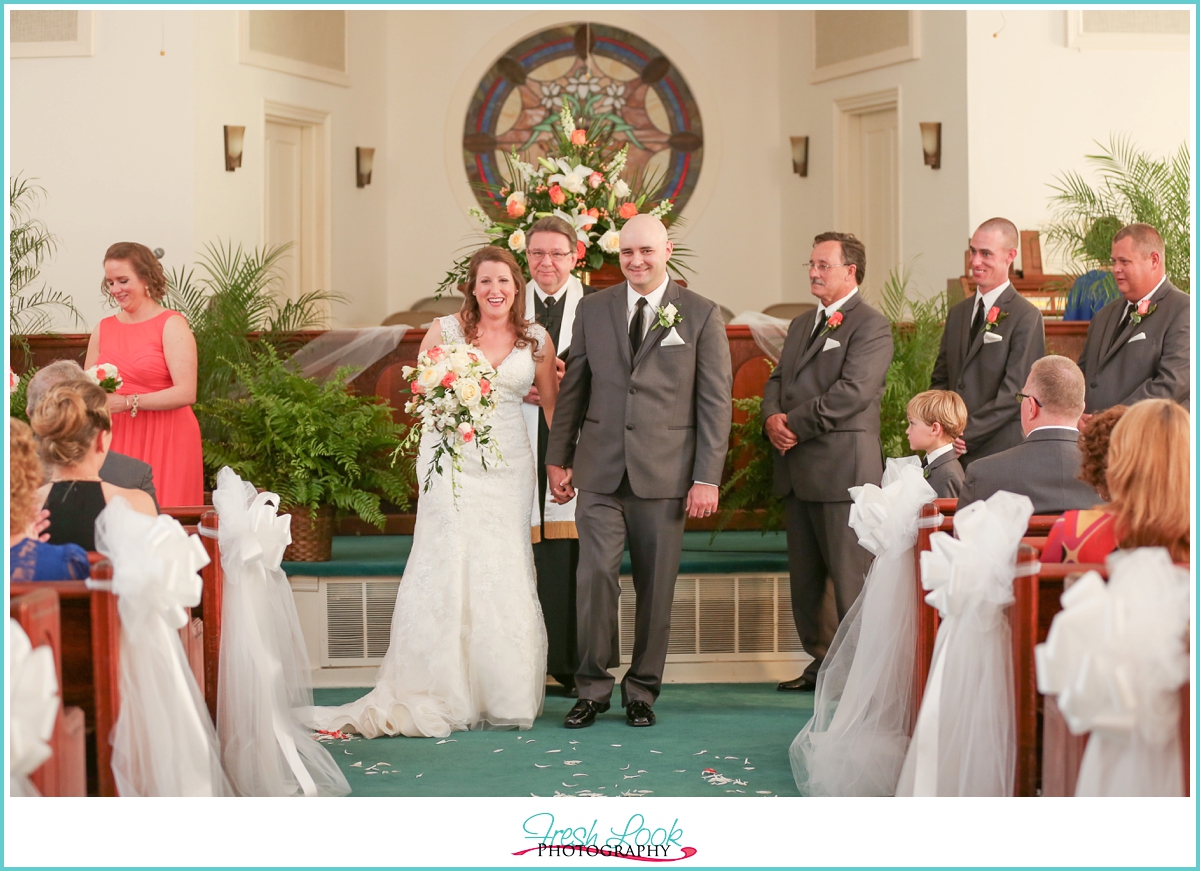 Right up to the wedding day, Rebecca was cool as a cucumber and didn't start getting nervous until she was sitting there getting her hair and makeup done. Even then, she told her bridesmaids that it wasn't that she was nervous so much as she just wanted to see Curt and get married!
Well she didn't have long to wait – after a beautiful wedding ceremony surrounded by family and friends, Rebecca and Curt walked out of the church as husband and wife and they couldn't have been more excited to kick off the reception and get the party started!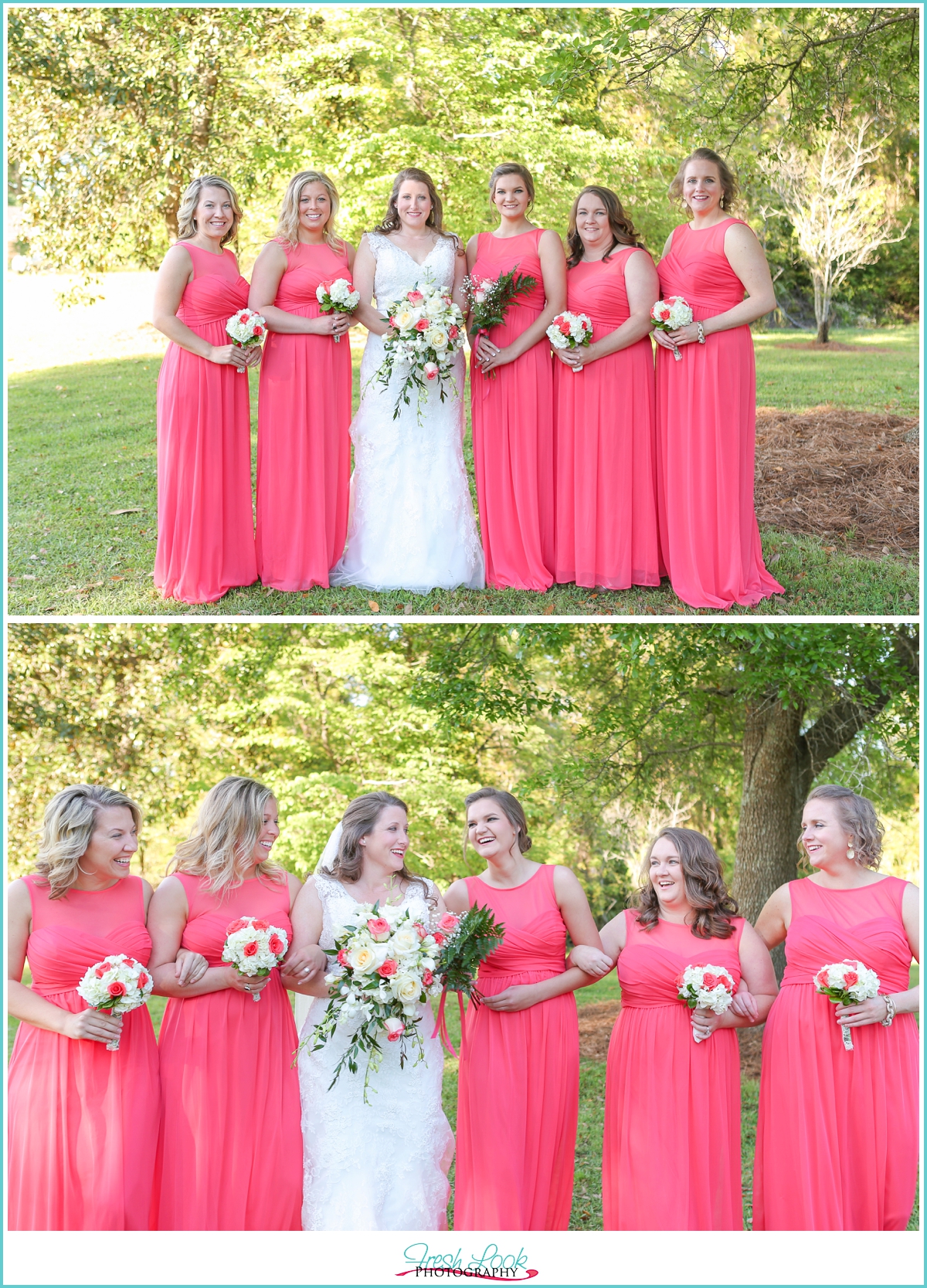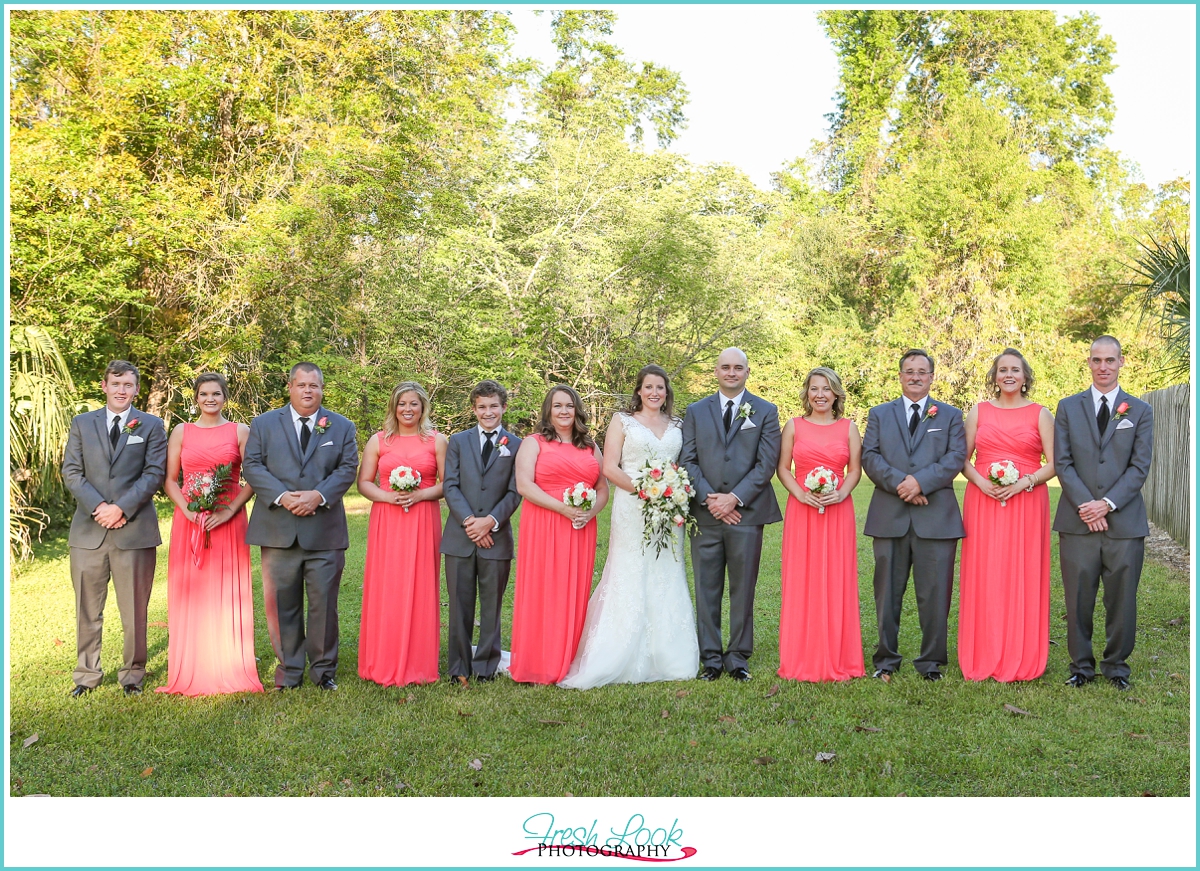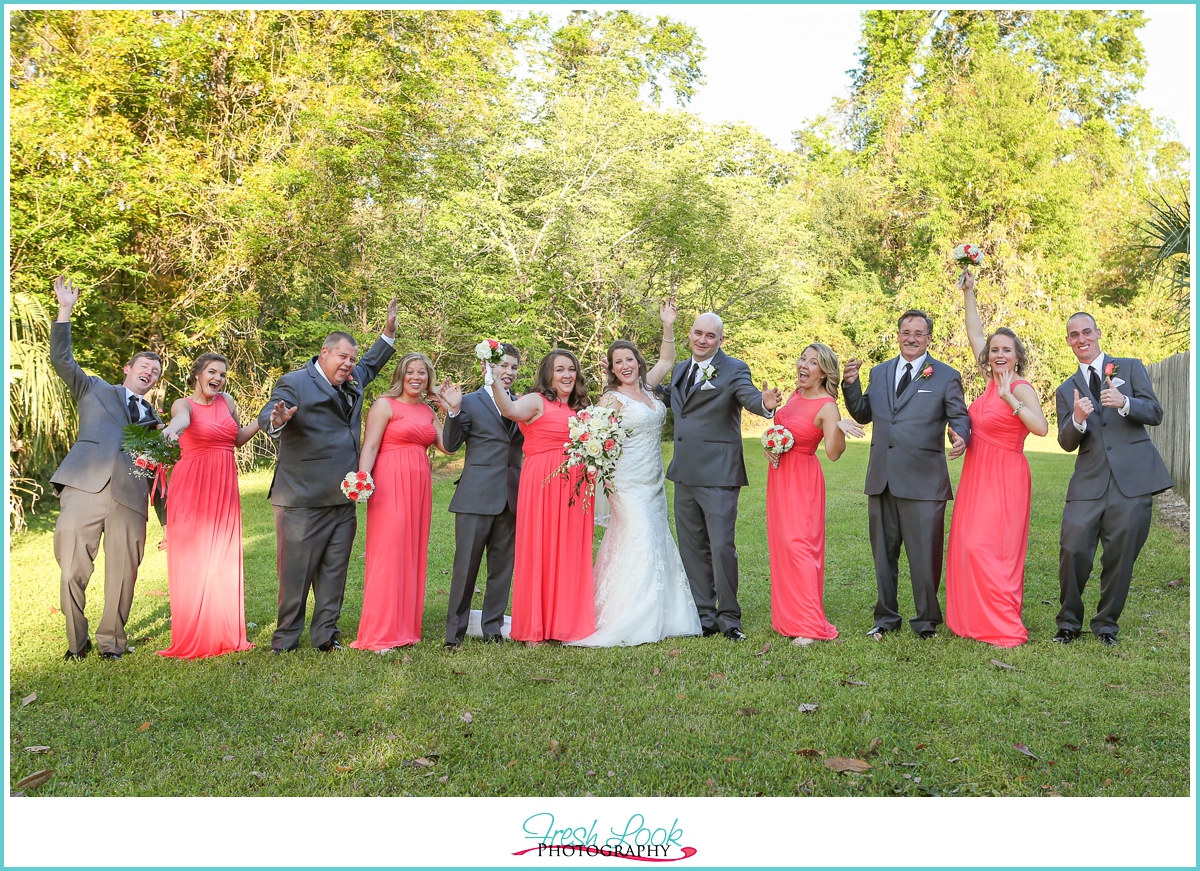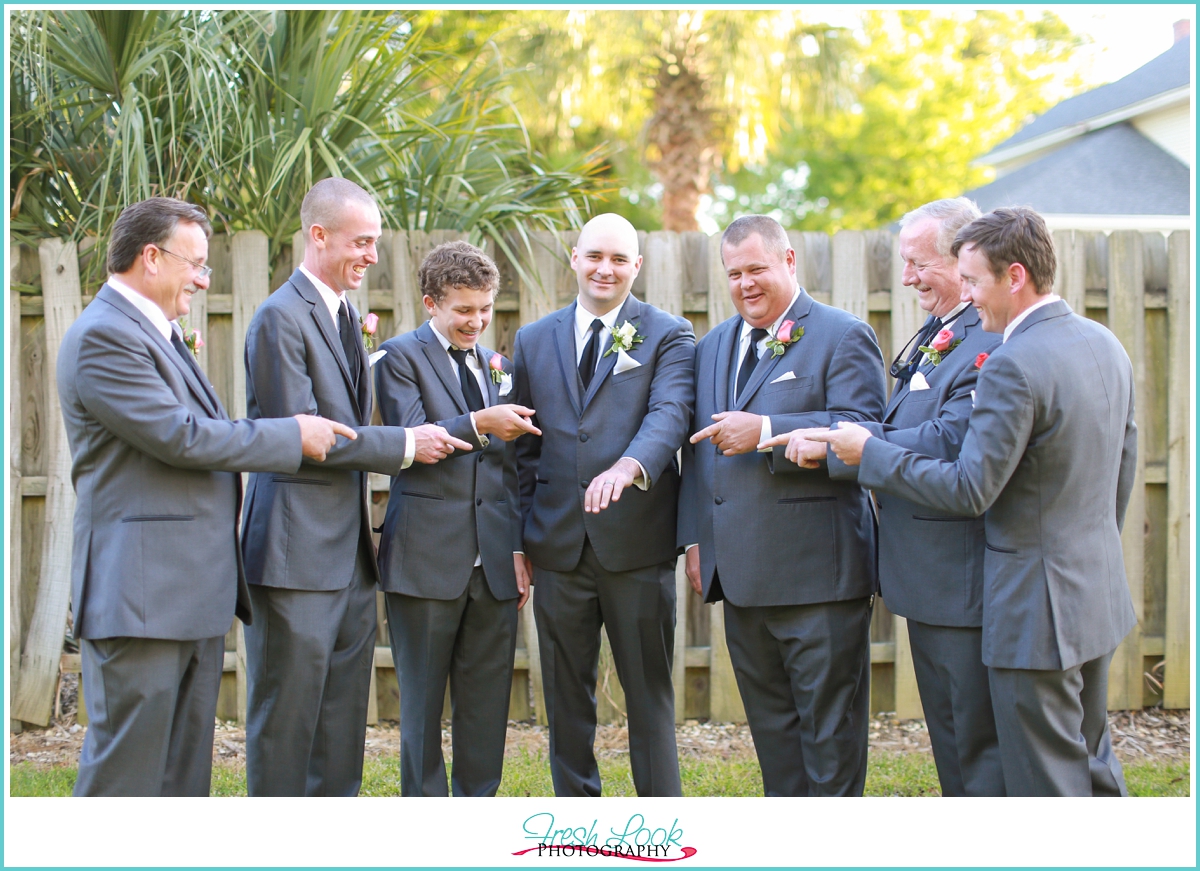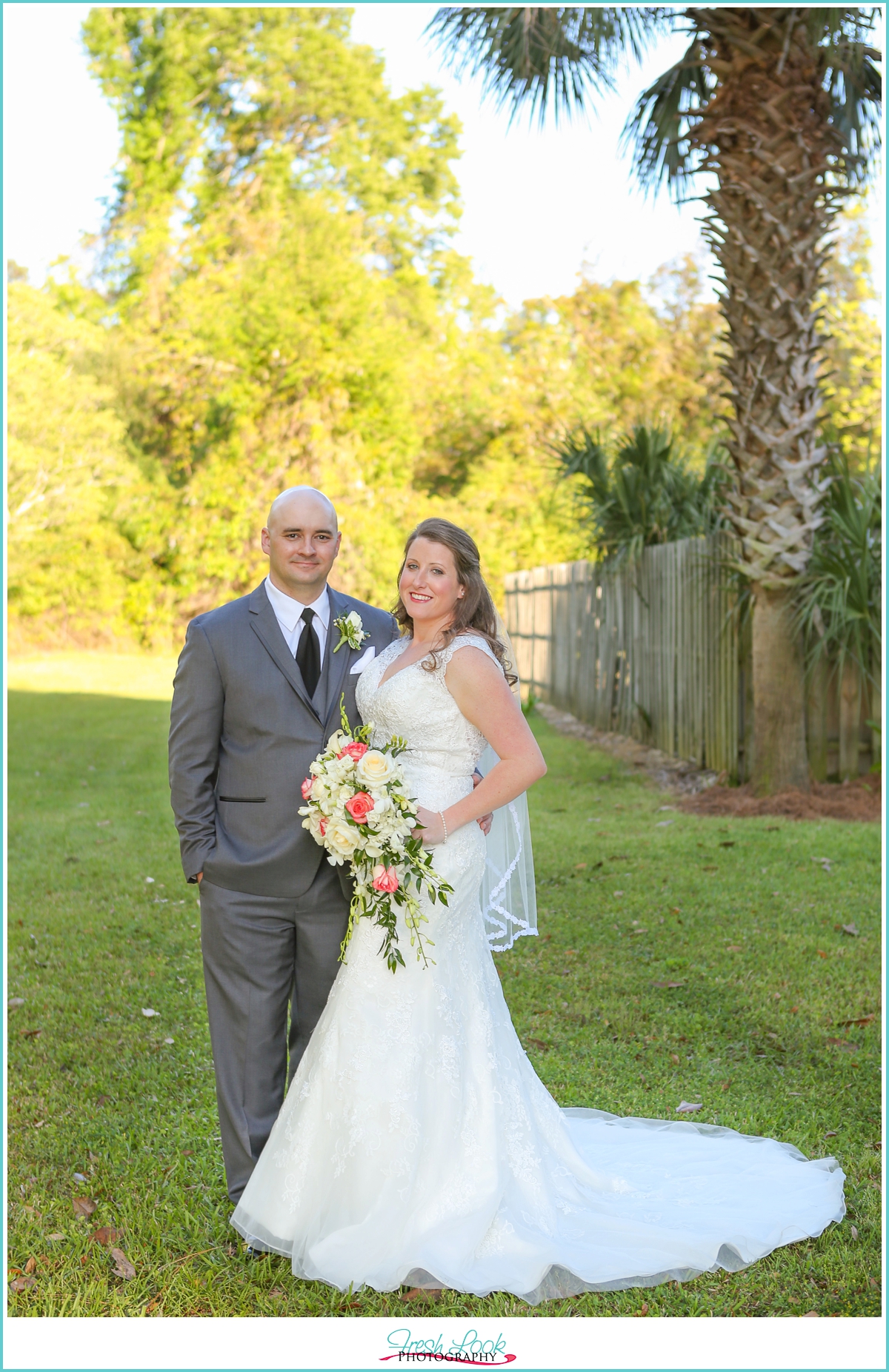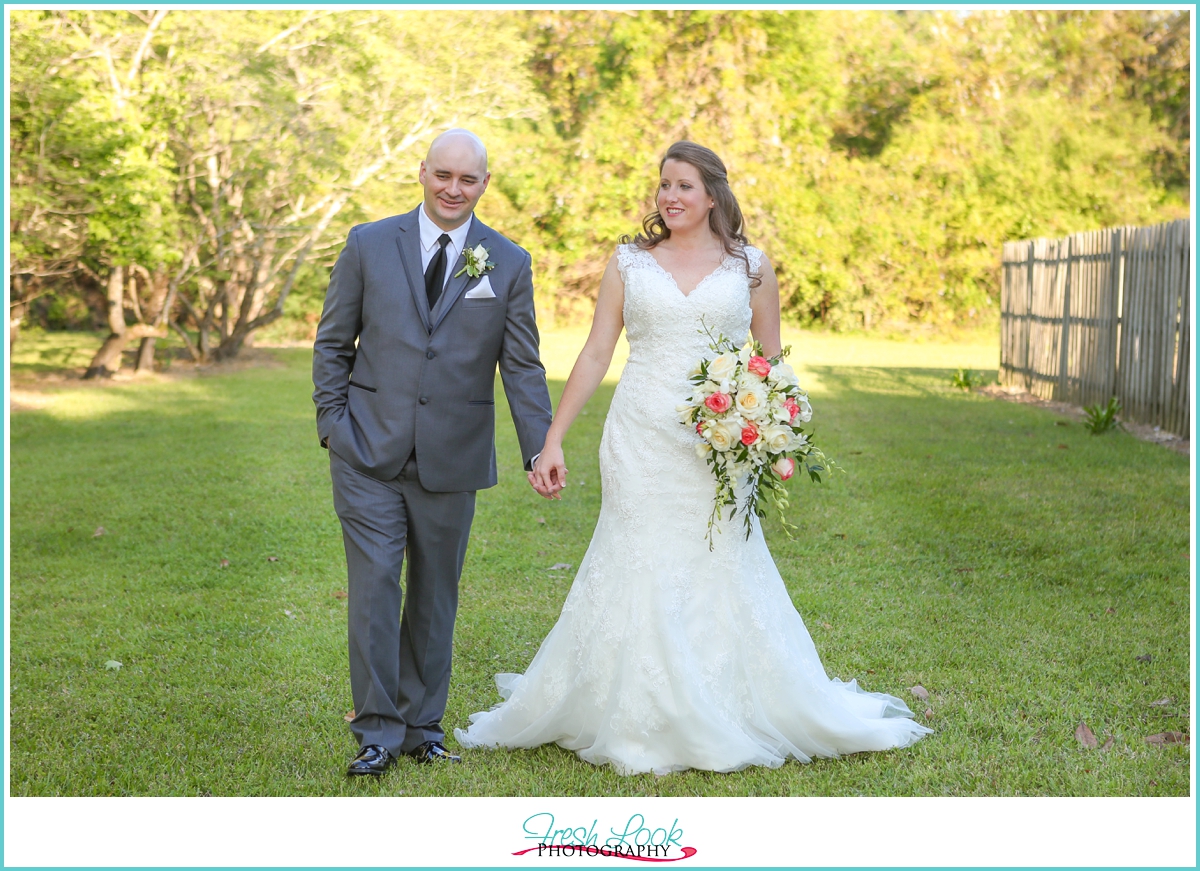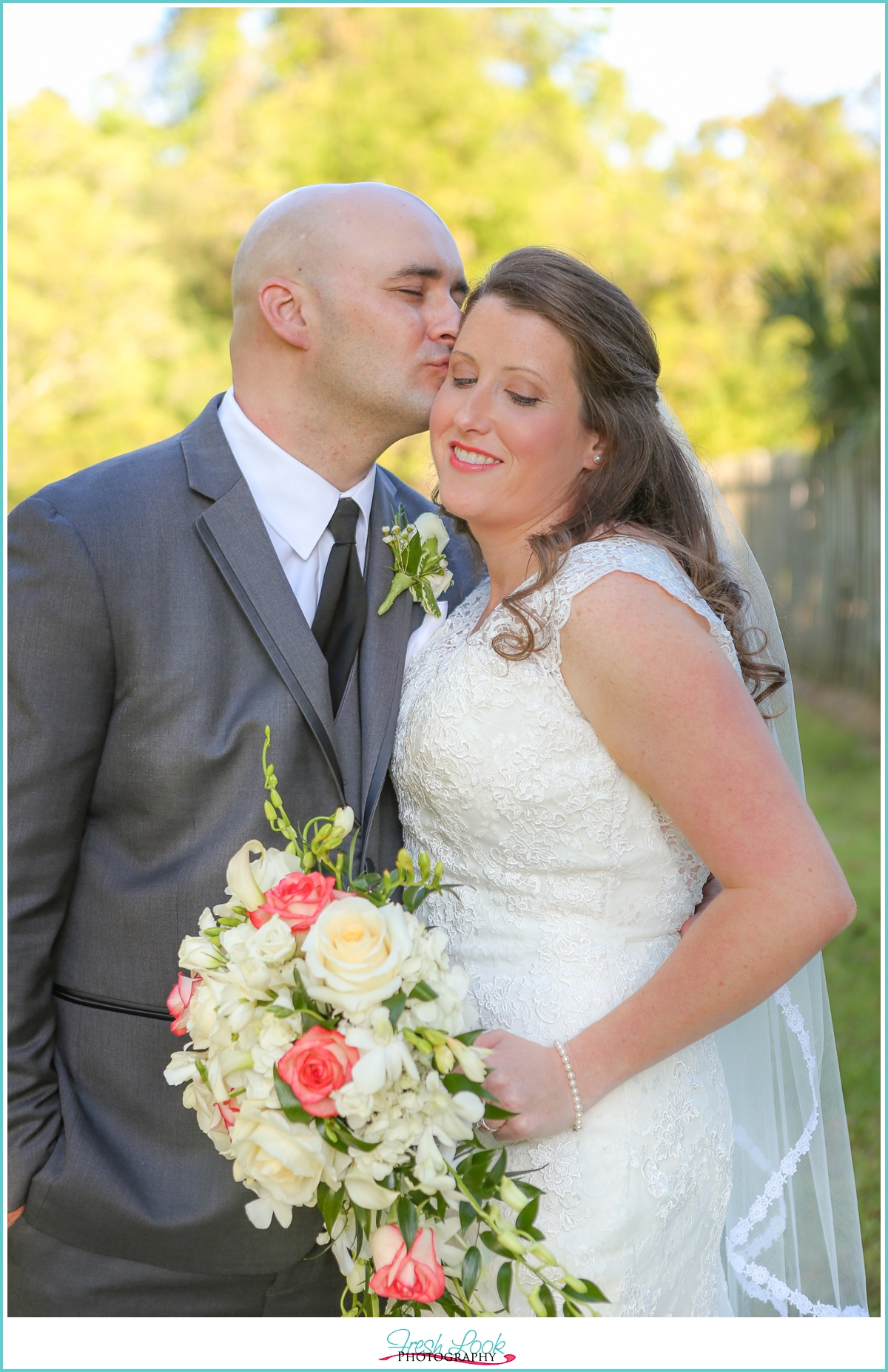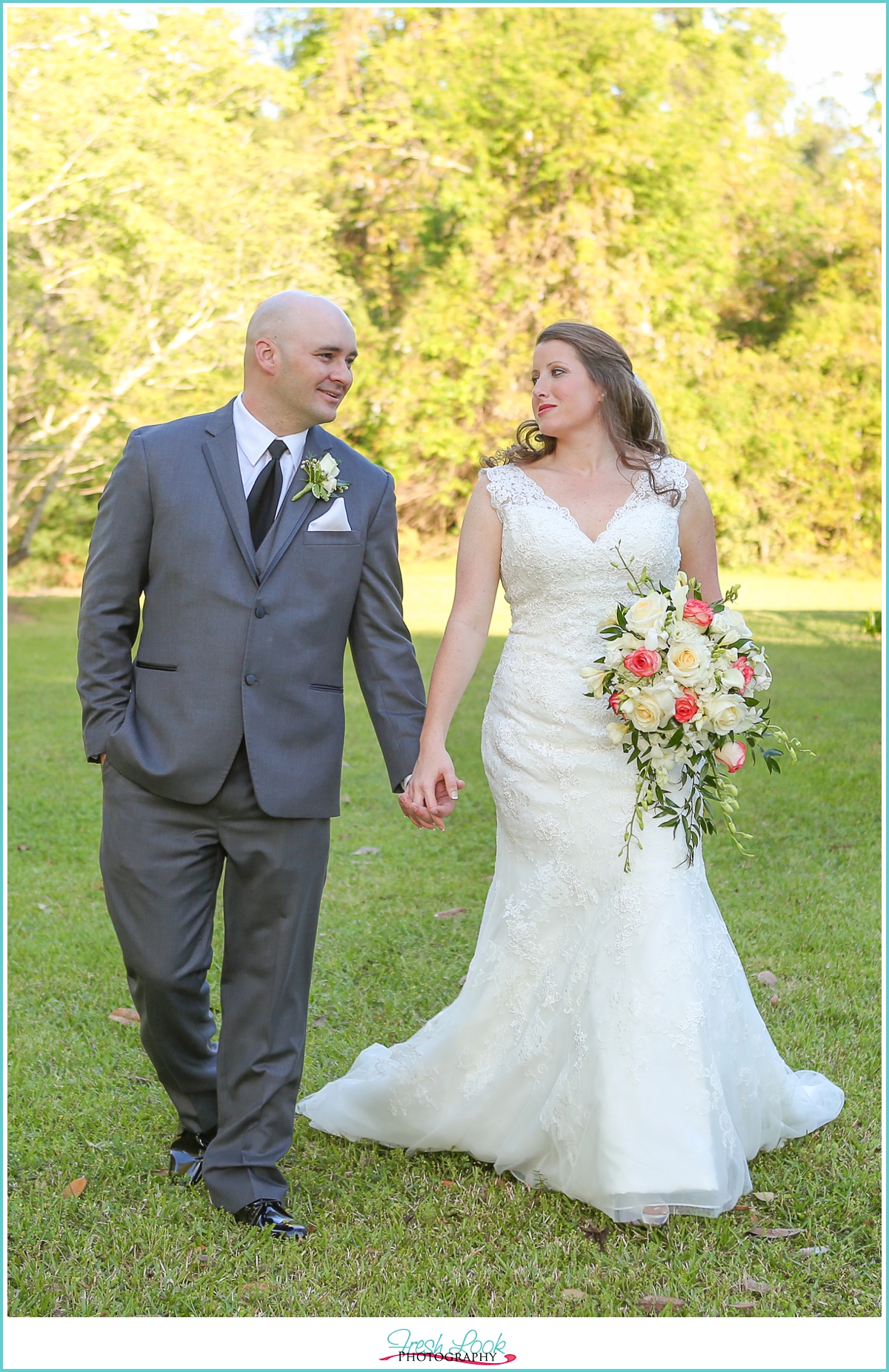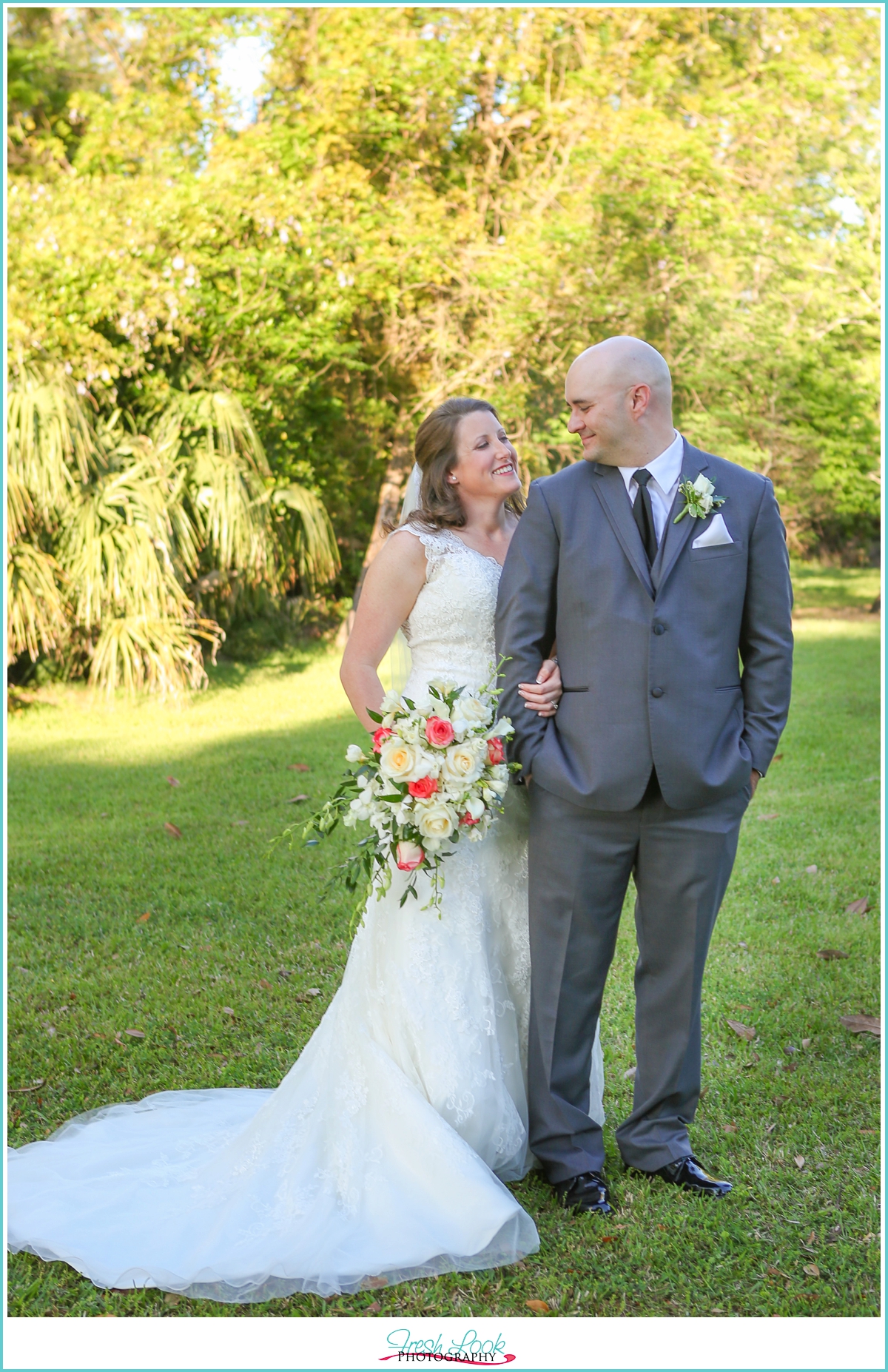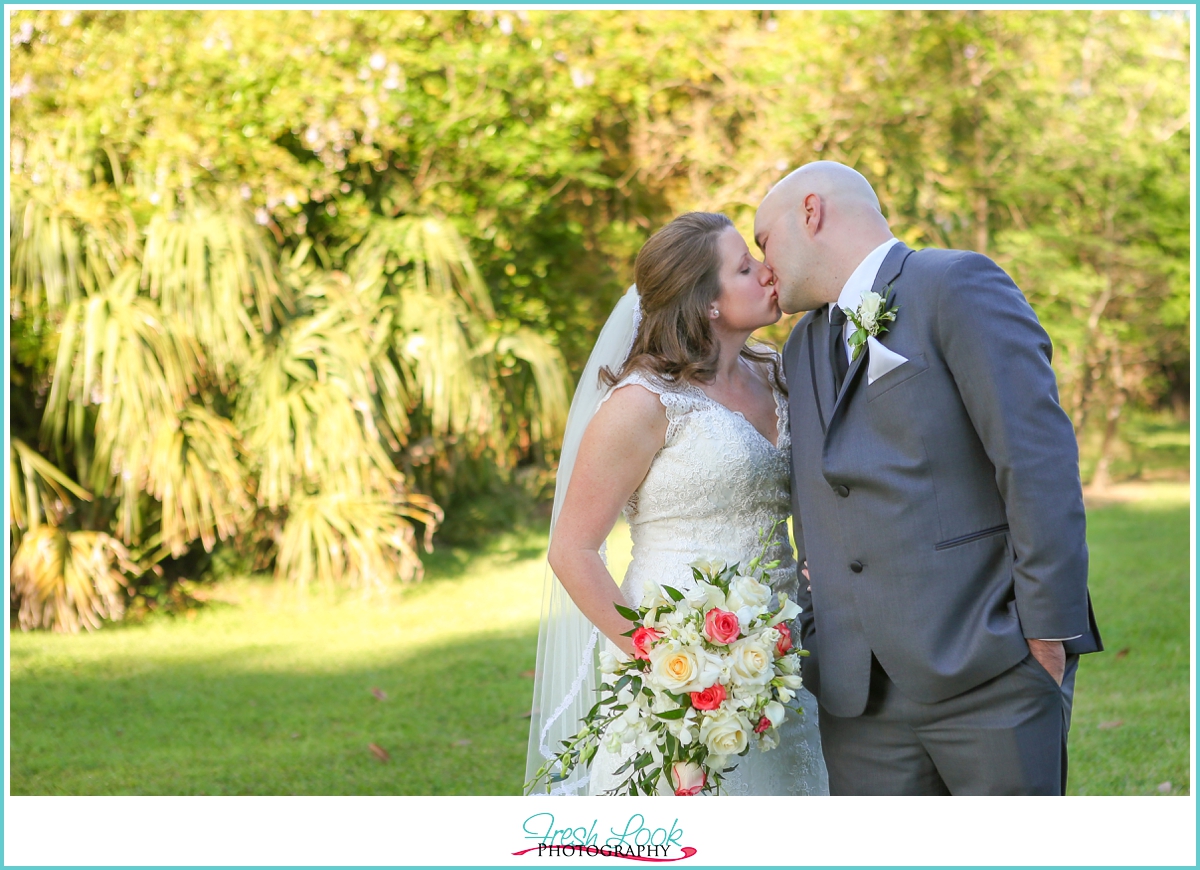 The reception was held at Rebecca's parents house, and was a beautiful old plantation house. They had completely decked the property out for the occasion, with reception tents setup on the front lawn, a bar manned by family friends, floating candles in the pond, and the sound of clinking glasses and laughter everywhere. As the night wore on, guests were given glow sticks to light up the night, and guests kept warm by tearing it up on the dance floor.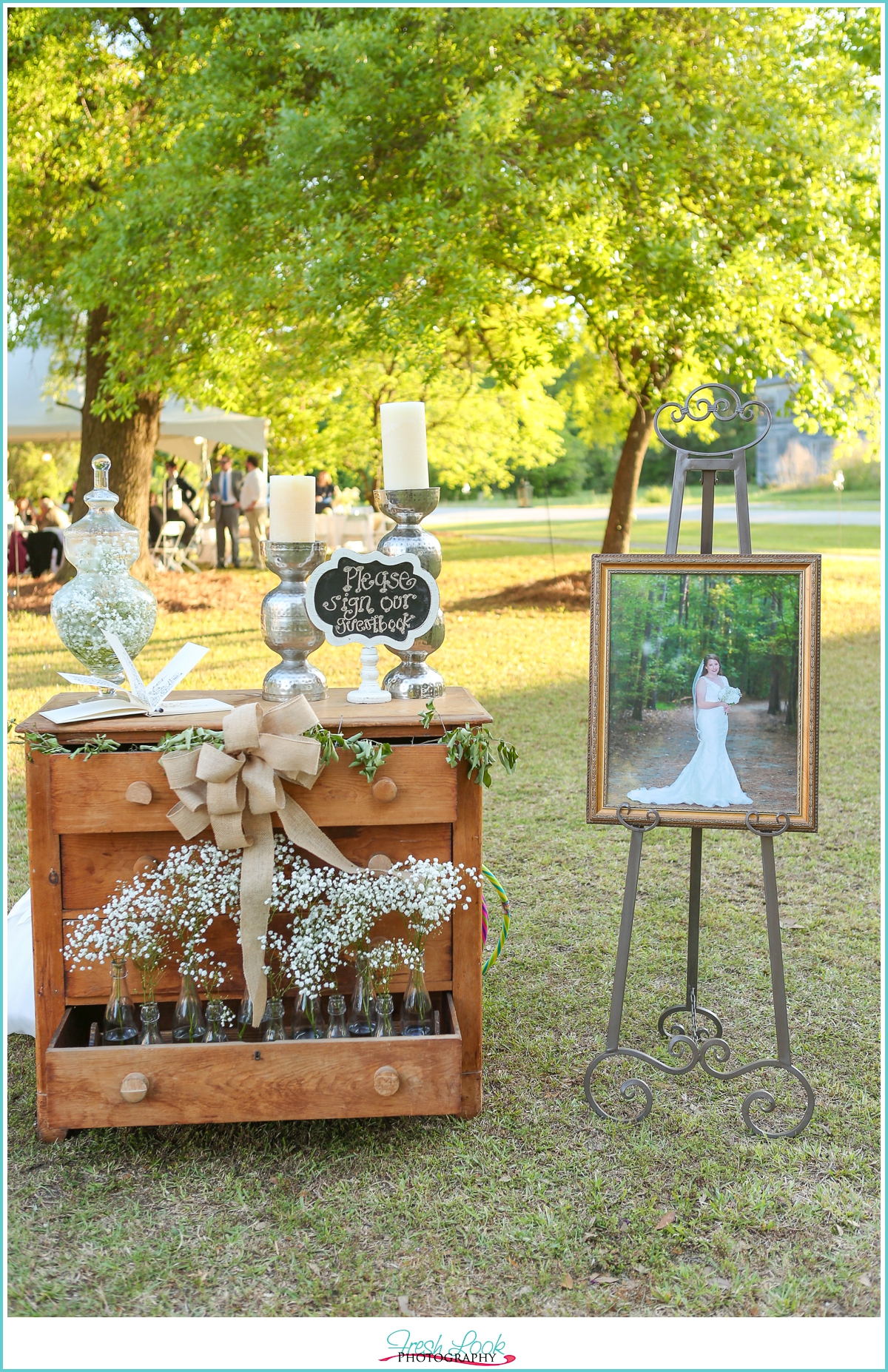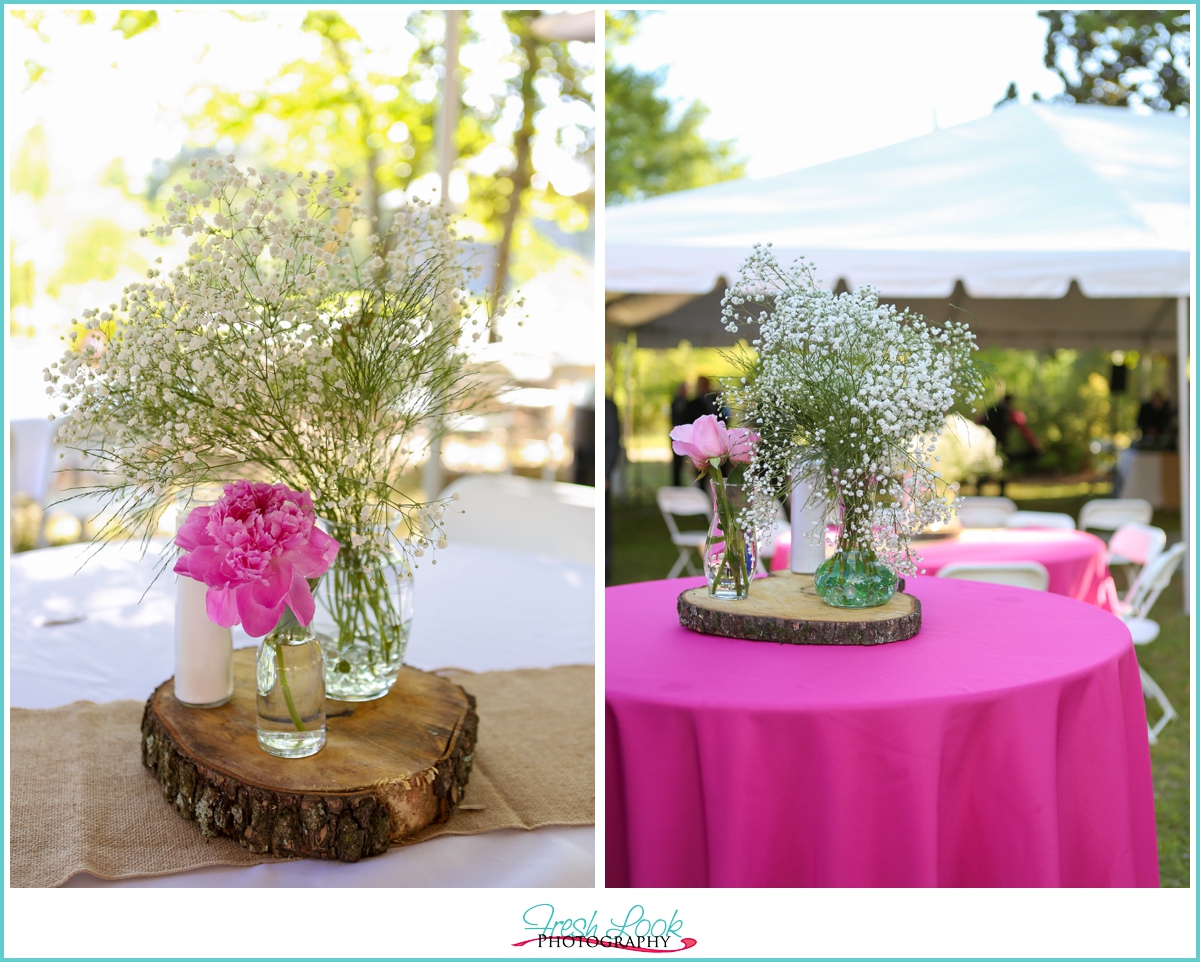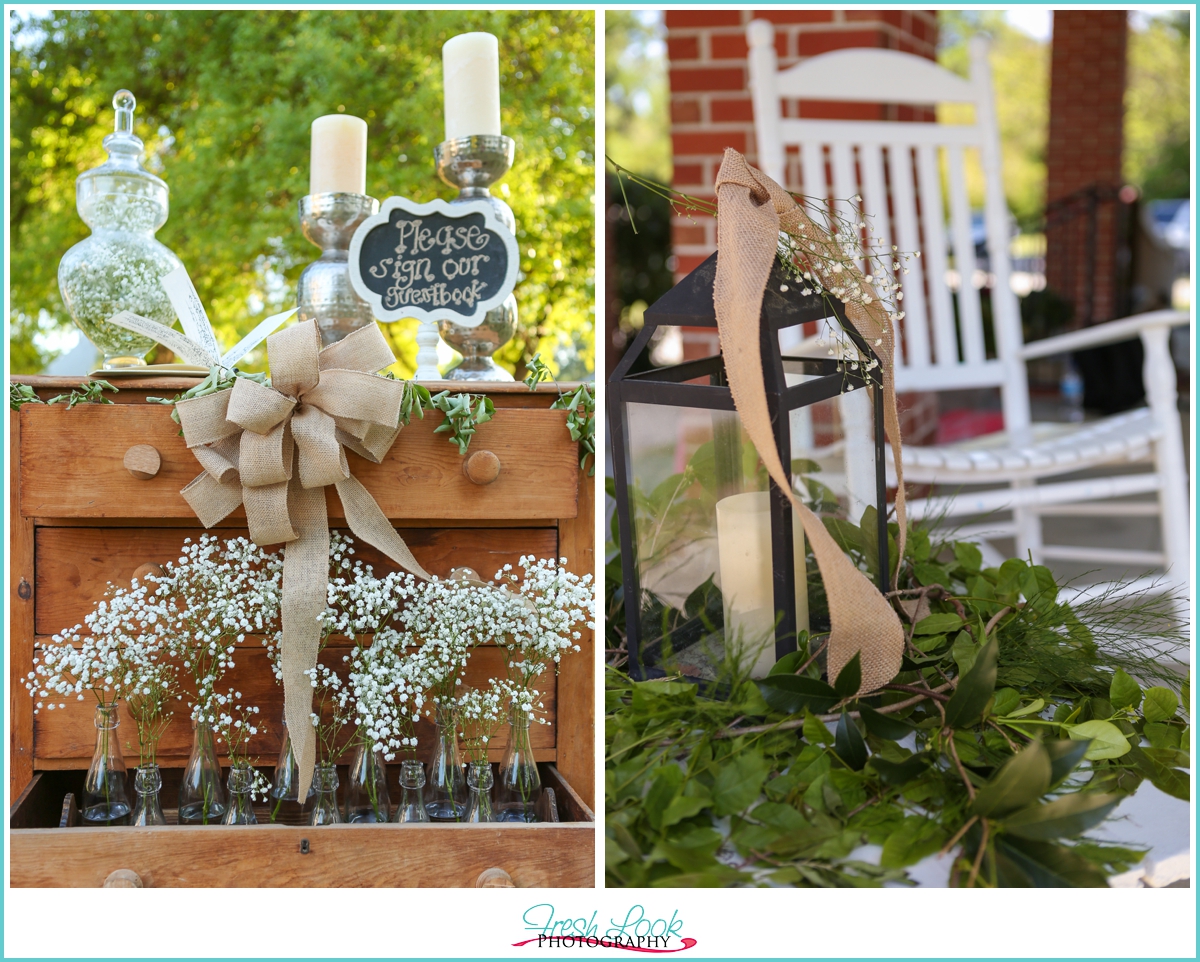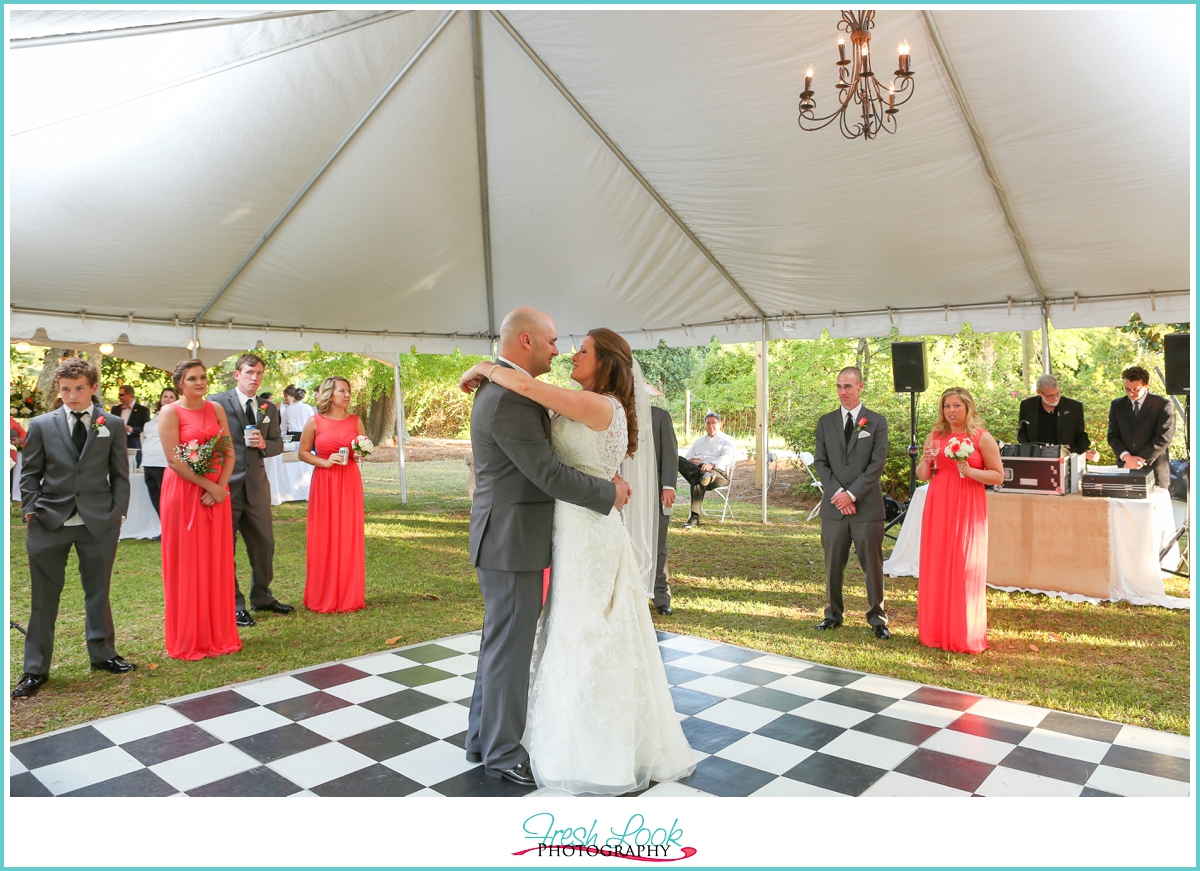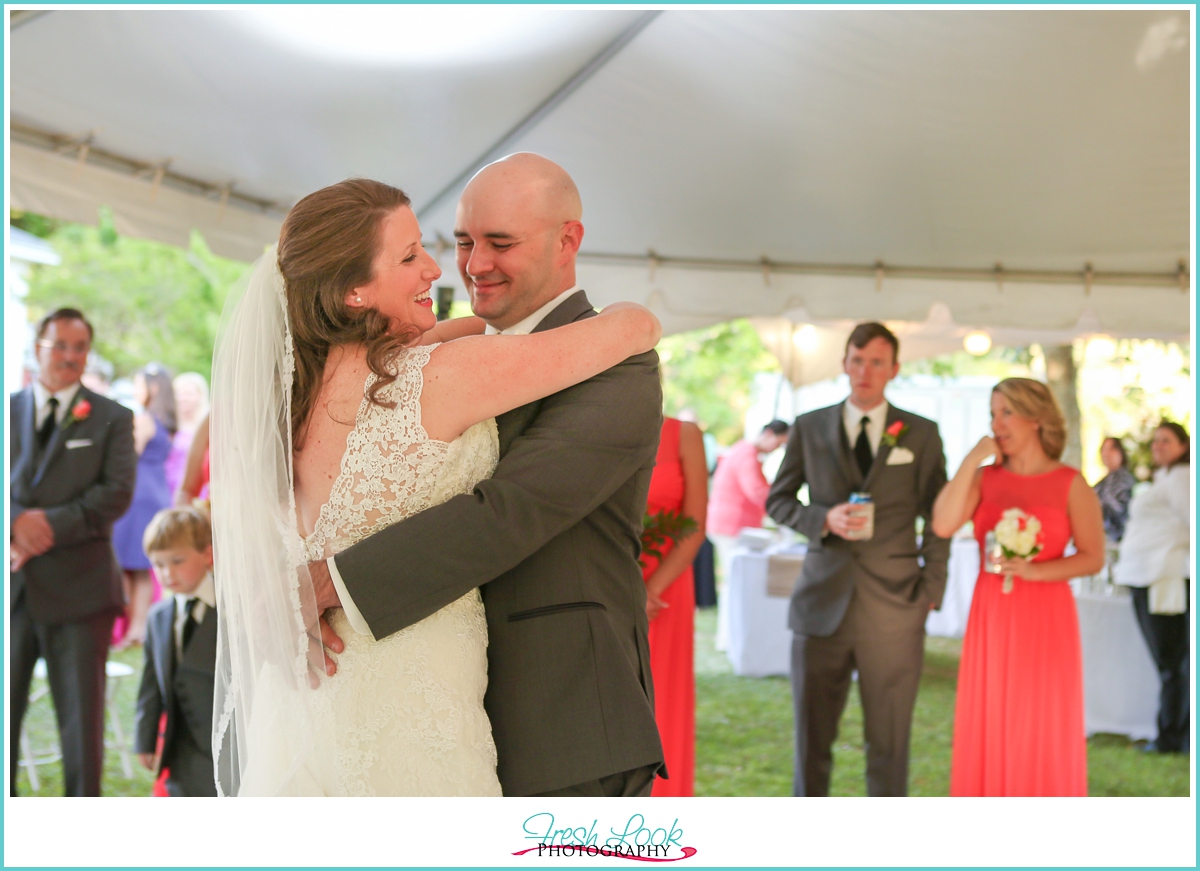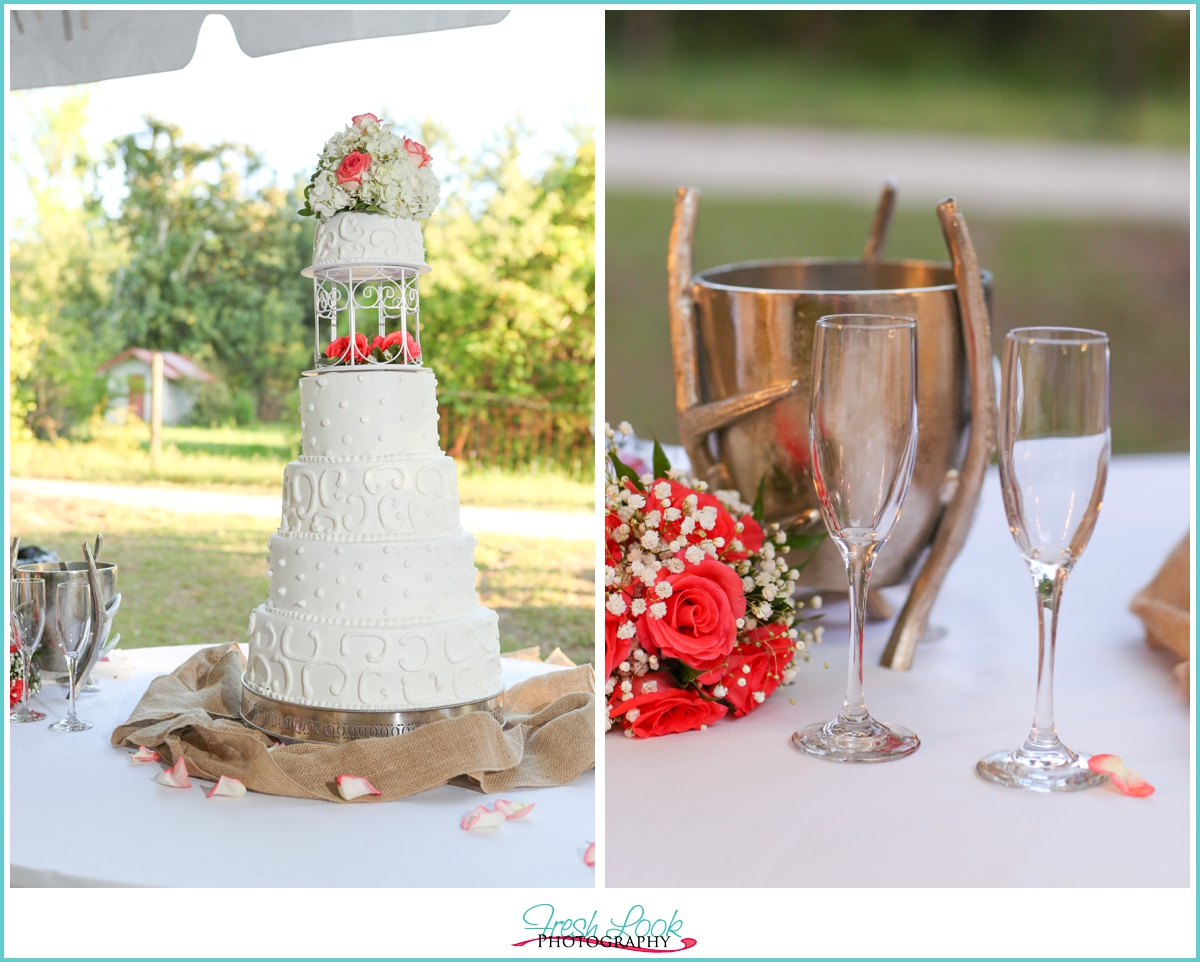 Rebecca and Curt, you two are such a beautiful couple and we absolutely LOVED how your family took us in and made us feel so at home (even though we were the help!). We love you bunches and wish you nothing but joy and happiness as you start this new chapter in your lives!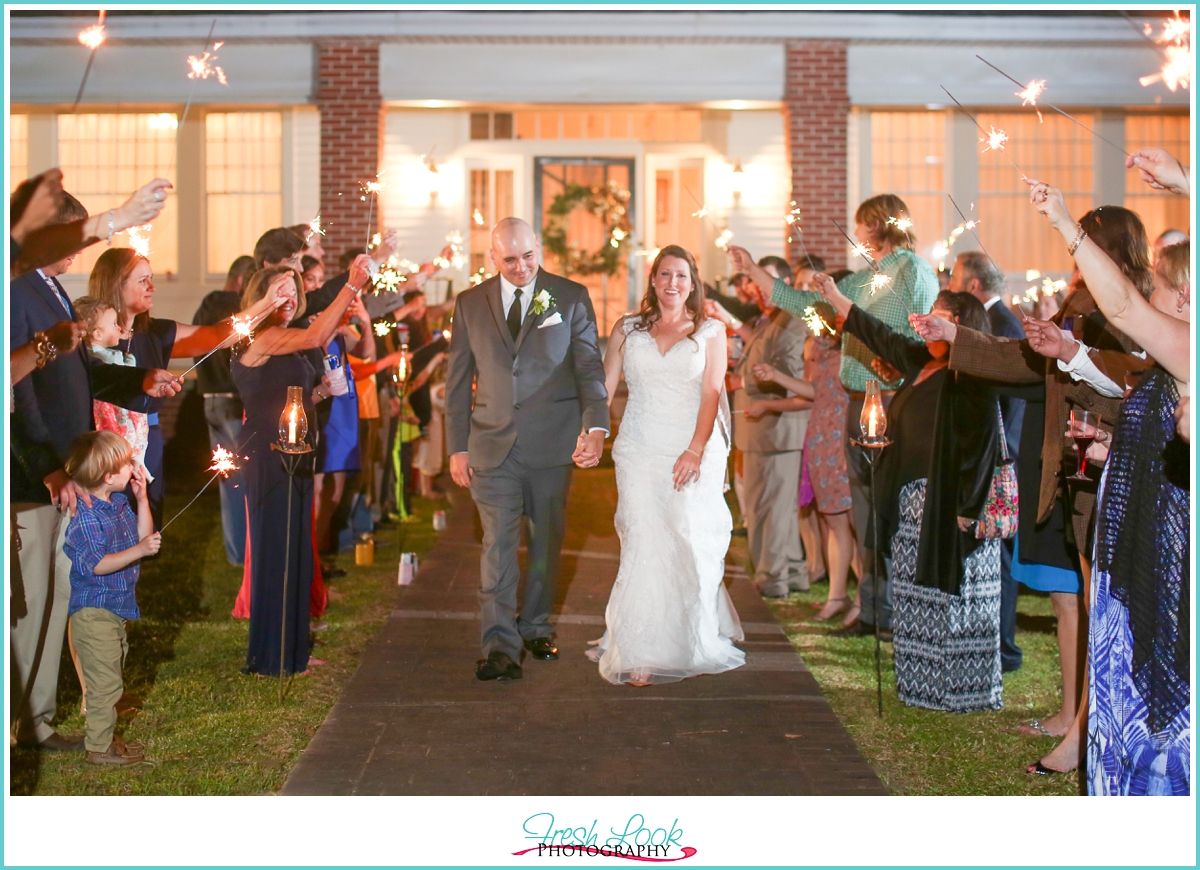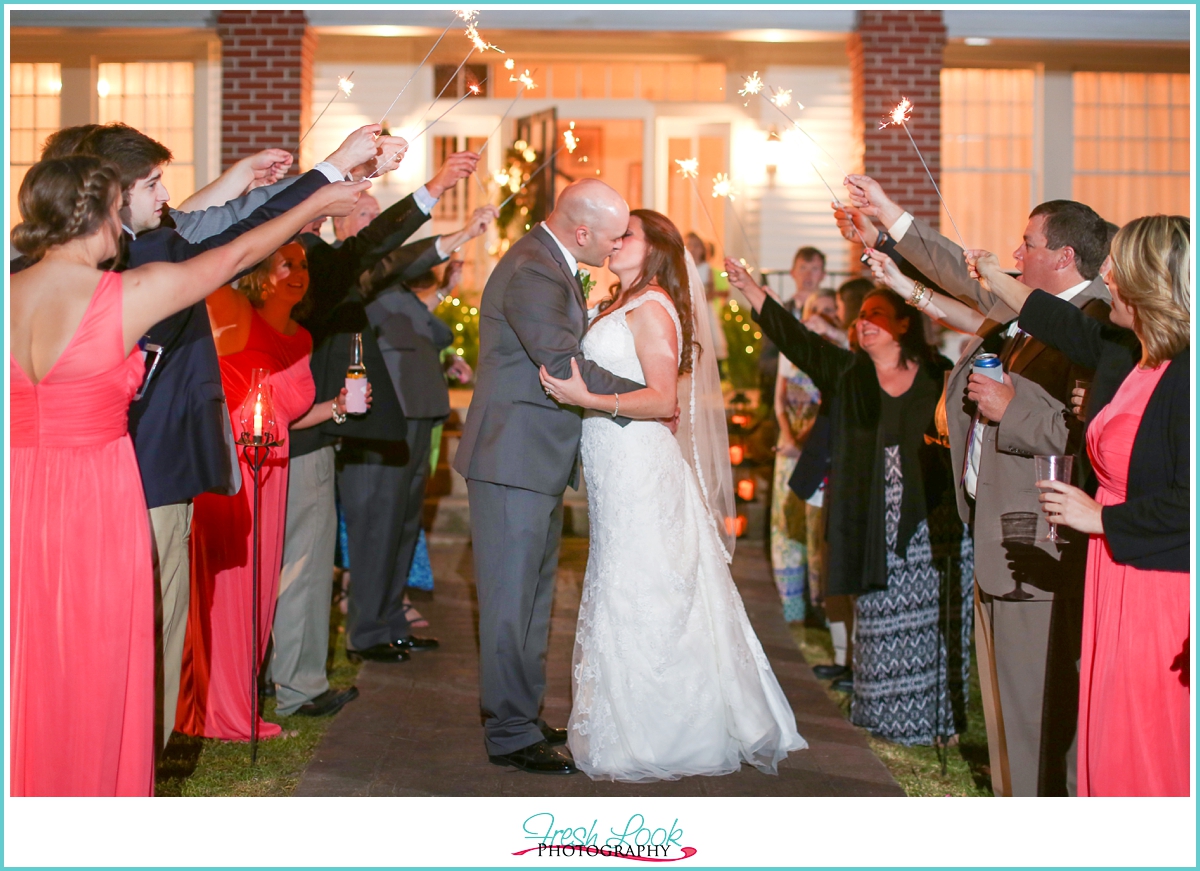 VENDORS
Ceremony Venue – Union Presbyterian Church
Reception Venue – Bride's Parents Home
Catering – DeHone Catering
Wedding Gown – Bridals By Jodi
Bridesmaid Dresses – David's Bridal
Groom and Groomsmen Suits – Men's Warehouse
Hairstyling – Cherryl Ann's Salon
Makeup Artist – Sawyer Graham
Florist – Flowers De Linda's
DJ – Jay Maxwell's Music by Request
Invitations – Copy Connection