As I sit here and write this post, it is miserable and rainy outside. I thought that April showers were supposed to bring May flowers? Looks like so far all this month has brought us is wet and rainy weather!
Nevertheless, I'm excited to share my monthly goals May edition so you can see what I'll be up to this month (or at least what I am striving to accomplish!).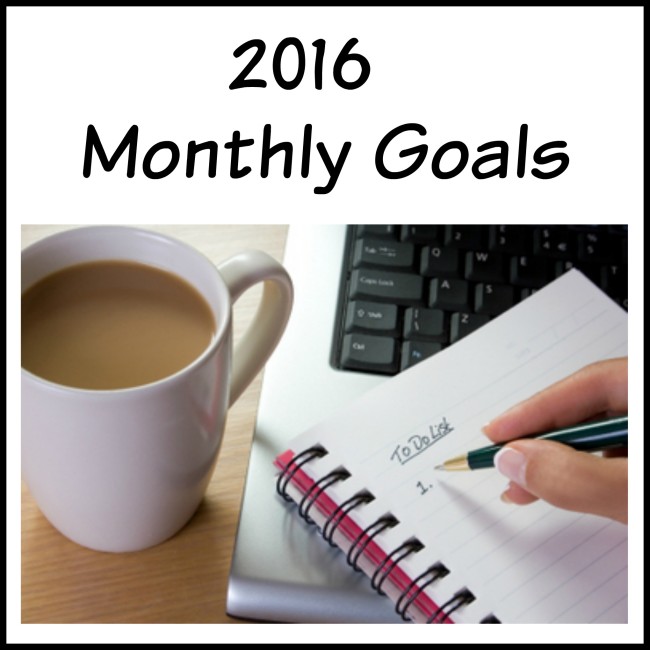 Monthly Goals May Edition
Personal Goals
Create peace in my life – what can I include/exclude to make my life better?
Outdoor Space – get the patio ready for summer fun by stripping and re-varnishing the picnic table
10K Steps Every Day – I was doing really well for a while (even going over my goal most days), but with spring wedding season in full effect, I've been chained to the computer and my steps have definitely suffered.
Go through kids clothes and donate what they don't wear/doesn't fit them anymore.
Business Goals
Plan "Fresh Look Gives Back" summer events (so exciting!)
Have camera – will travel! Secure all travel arrangements for summer escapades (Indiana, California, New York and Pennsylvania – we're coming for you!)

Publishing – I didn't quite hit my goal of 4 features last month, but I'm not giving up! Instead of aiming for a particular number of features each month, I'm going to carve out time each week to devote solely to submitting my work to editors.

More 5 Fives Features – know any photogs who would want to be featured on the blog?!
Be a servant at the

Modern Femme Movement conference

– what? You haven't gotten your ticket yet?! Make sure you do because this is gonna be AMAZING!!!
Now that you've seen my goals, what are YOU planning for May?!
Spring is (or at least will be) in full effect here in Virginia Beach, so what can you do to make the most of the gorgeous spring weather before we get into the dog days of summer?!