People are always looking for things to keep them inspired to do the things they love, and it can be nice to have prompts as a jumping off point to get the creative juices flowing. I had such an amazing time doing the June photo-a-day challenge, and there was definitely a request for more, so we are going to be doing another event: the September 30 day photo challenge!!
How does it work?!
So glad you asked!
For the month of September, there will be a different topic chosen for each day. You get to interpret that however you see fit and take a picture (yes, every day). Then upload it to your blog, Facebook album, Instagram, or Twitter and share the link with all of us so we can see all the photo gorgeousness that everyone has been up to!
We also created an awesome Facebook Group to share your images, and we'd love to have you join it!!
September 30 Day Photo Challenge
Without further ado, here are the prompts for the September 30 day photo challenge!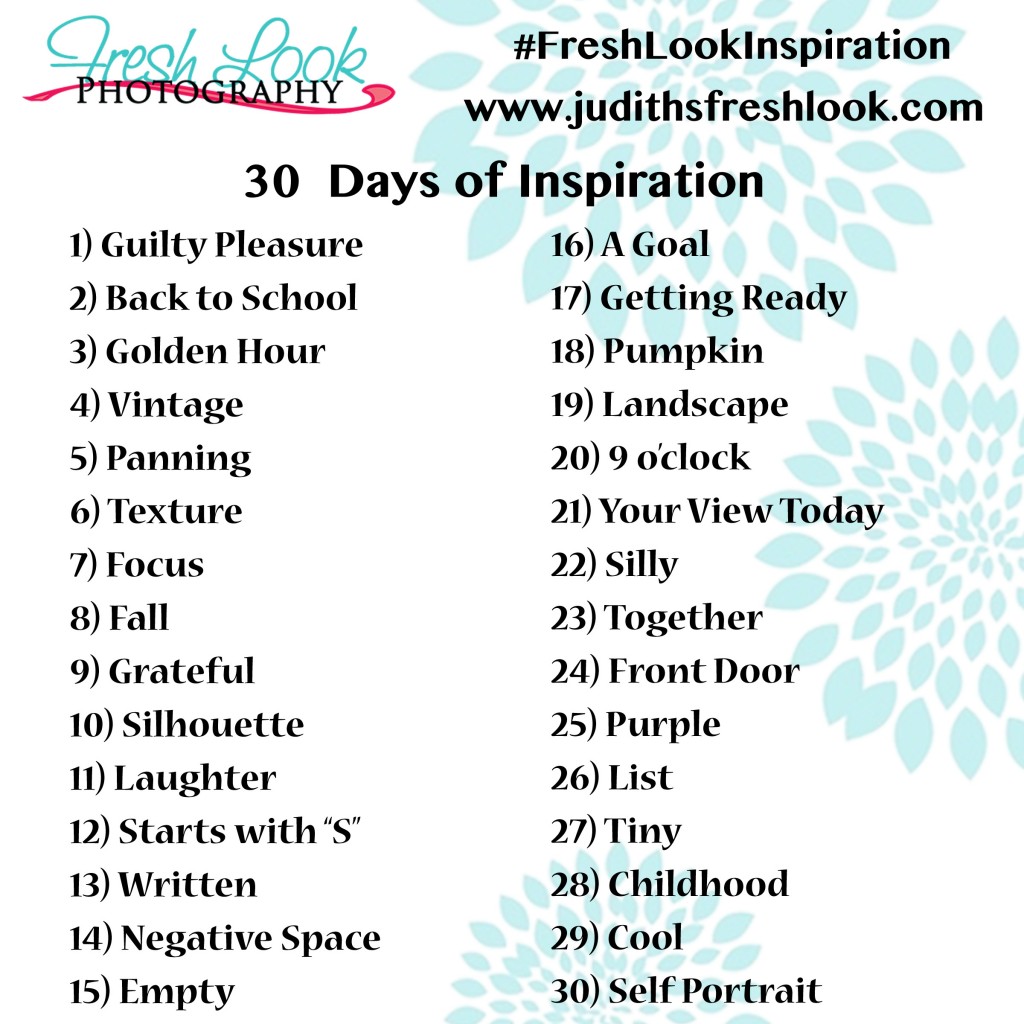 Wanna play along? I would love to have you join us! Just make sure to share the link with us in the blog post, or tag us on social media via #FreshLookInspiration.
Can't wait to see what YOU come up with for this awesome challenge!!!