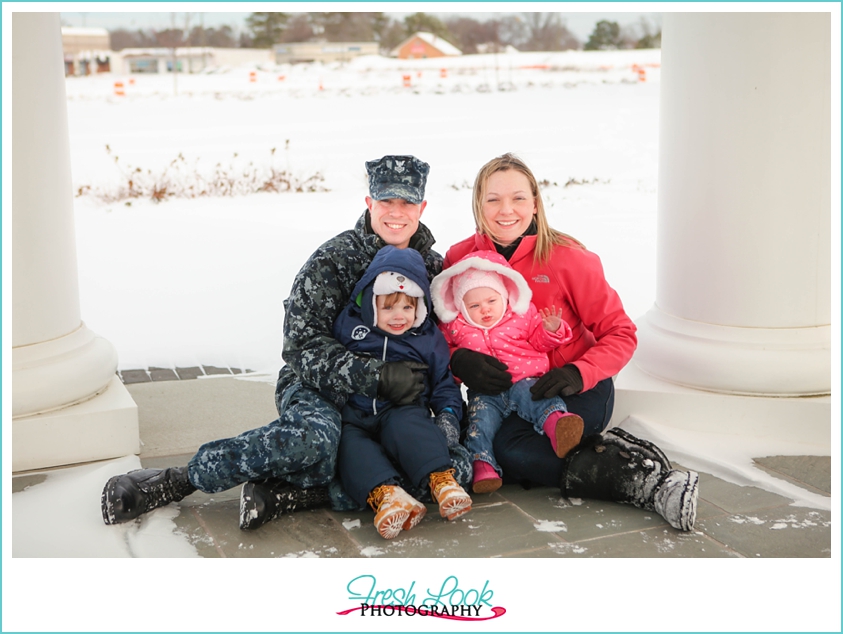 I know for most of us, we are all tired of the cold, wet, snowy weather (especially since it's so out of character for VA weather!), but the Richtberg family decided to take advantage of the unexpected weather and take photos in the snow before daddy left for deployment!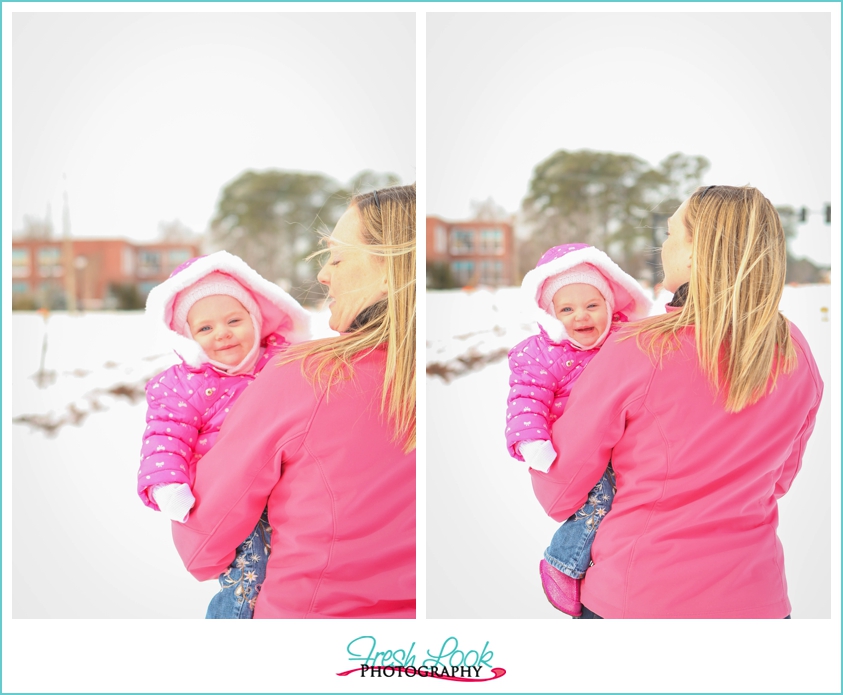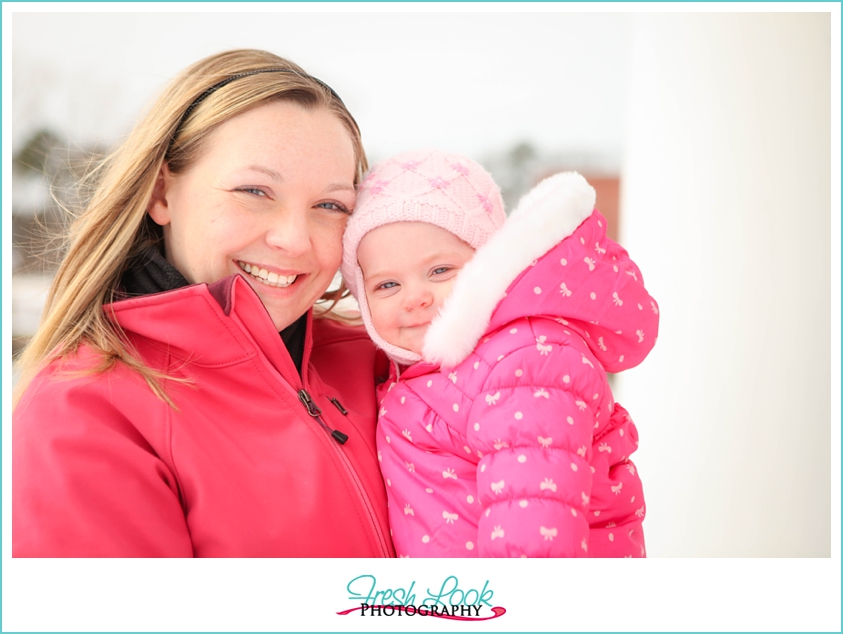 I don't know if you remember this particular snowstorm, but it was right at the end of January (the day before we left for Hawaii!), and it snowed, and snowed… and snowed! I was worried that we wouldn't be able to take any photos in the snow because it was too dangerous to get out to the spot where we would be taking pictures. But thanks to the menfolk driving, both myself and the Richtberg family were able to make it out and have some fun in the snow!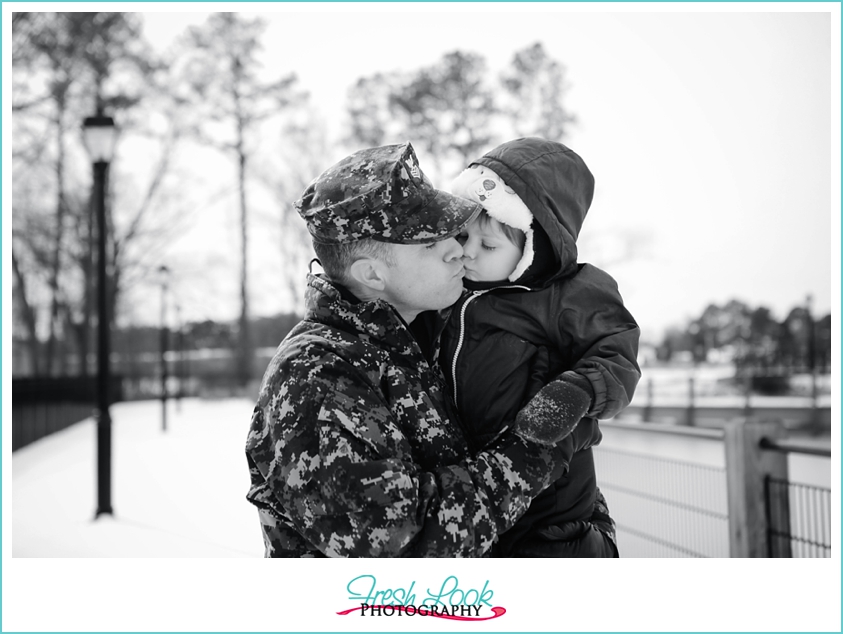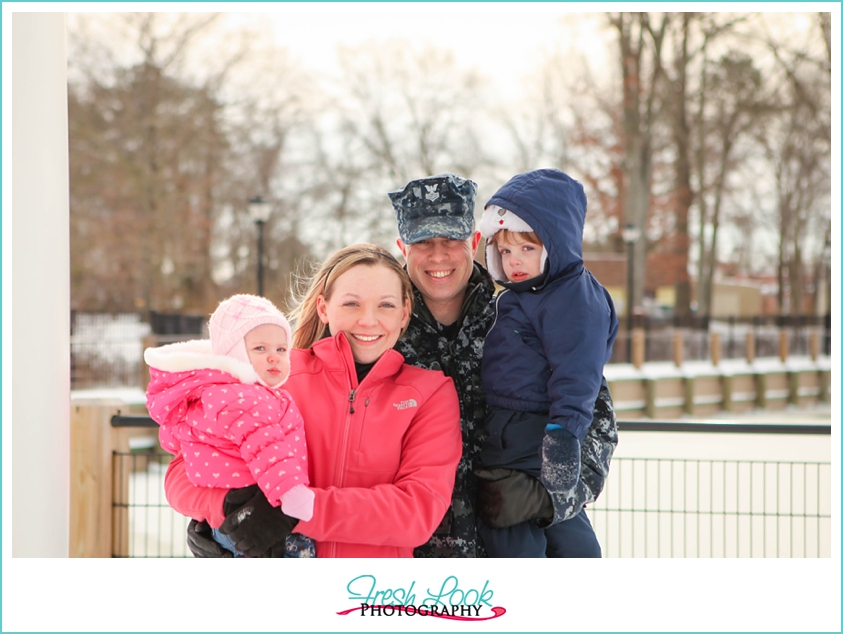 For this session we went to a new location, that was literally on the corner of a busy intersection! Generally this would no present an idea shooting location, but the snow laid down a thick blanket of white, cloaking imperfections and evening everything out. It Kristen and I were joking that it was so unreal to be trekking through deep snow (over three feet in some places!), in Virginia of all places! 
These kiddos were so stinkin adorable, despite how bitterly cold it was the day we took pictures!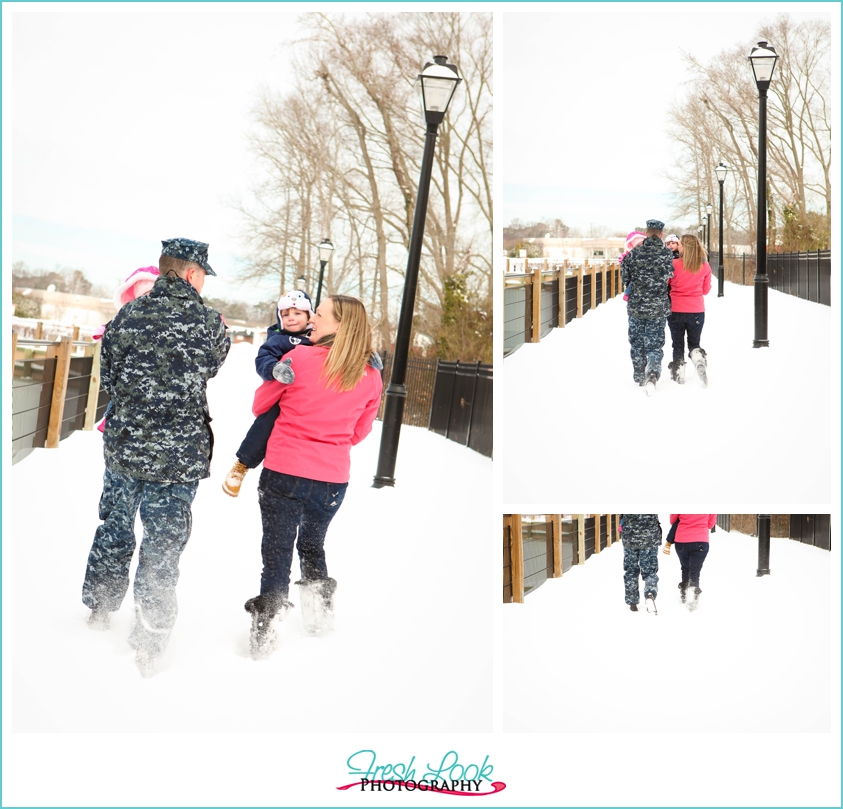 Kristen and Corey, thank you for sharing your family with me for a little while so we could get these photos in the snow. I know it was a bit of an undertaking to get out here for pictures, but they came out awesome and it'll be something you have to document your time here in Virginia!