Yesterday was pretty awesome, not only was the sun shining and the weather beautiful, but it was also the first time I was able to participate in a bridal show! When Cedrick first approached me a few months ago about participating in the 2nd Annual DIY Bridal Show, I was a bit nervous, but with a little a LOT of help from my boyfriend, I was able to have a gorgeous booth showing off some samples of my work in a super classy way!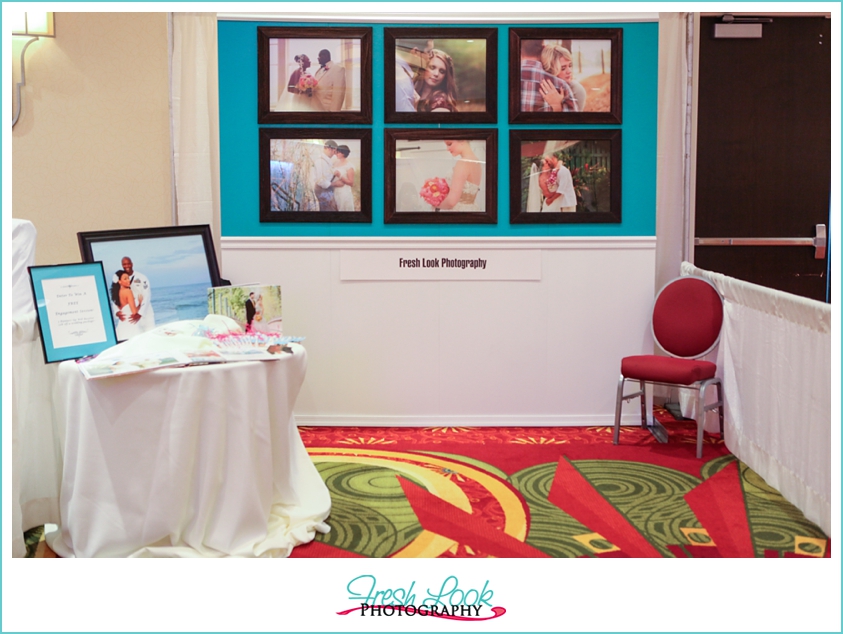 Eric literally built that wall from scratch, painted it, and hung all the pictures on it. I was SO proud of what he created!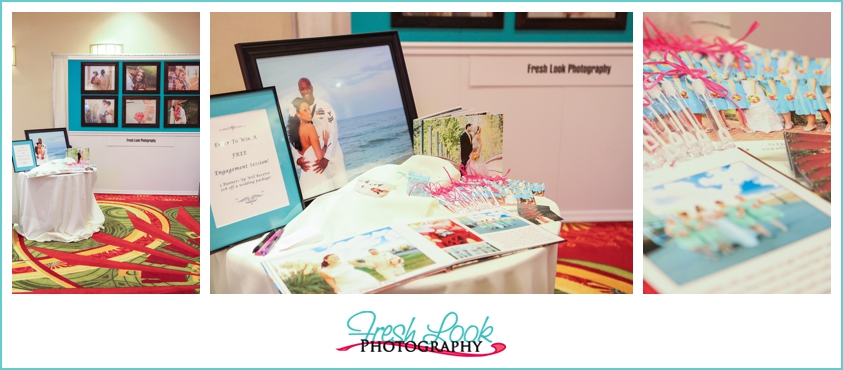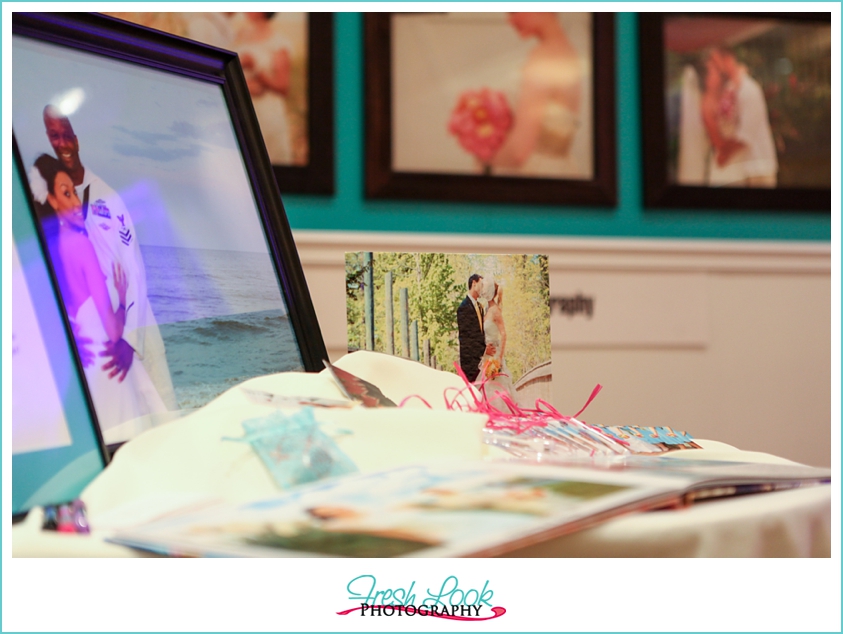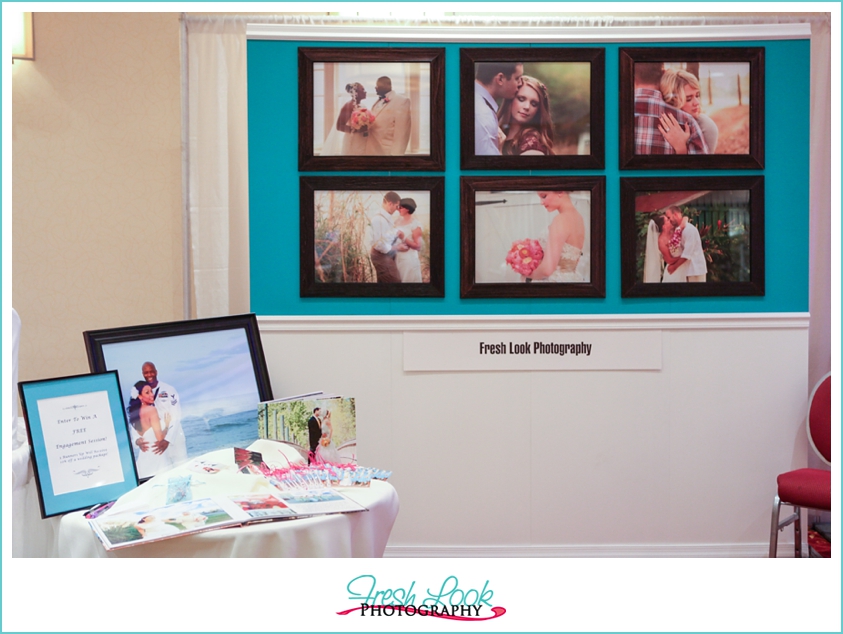 Once we got to the Norfolk Chesapeake Marriott and got everything set up, we had a chance to walk around and chat with some of the other awesome vendors who were also at the show with us! It was amazing to see all the talent coming from our "friendors" in the gorgeous booths they created!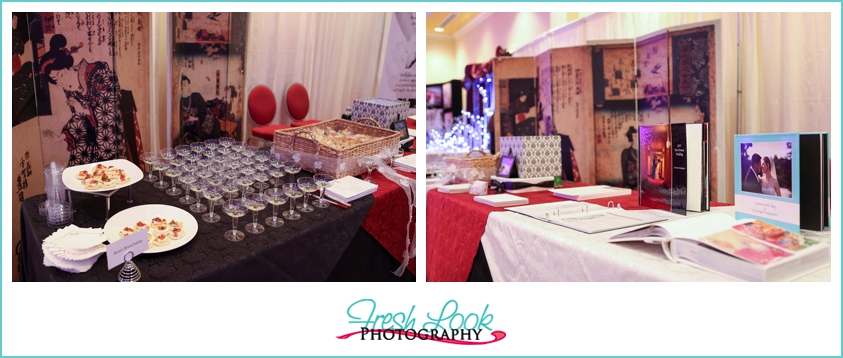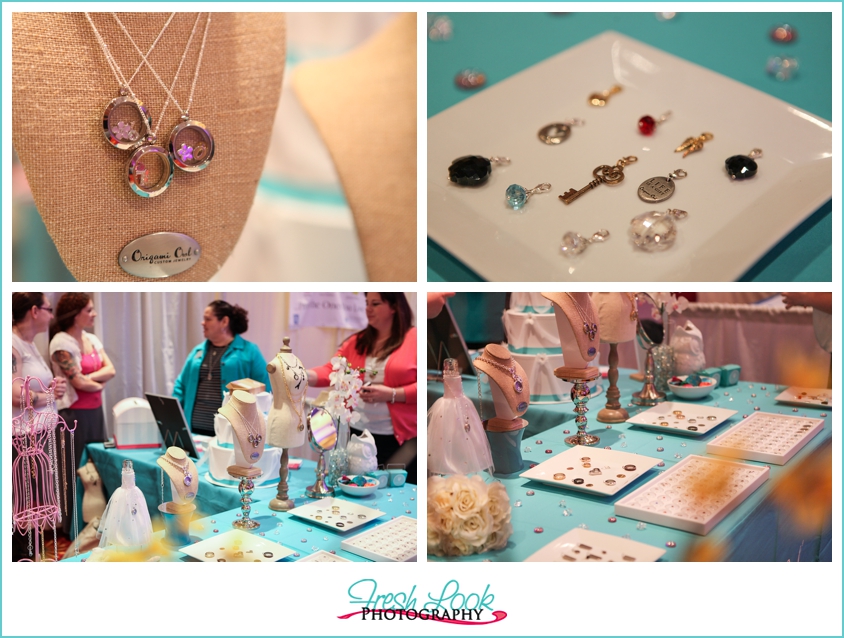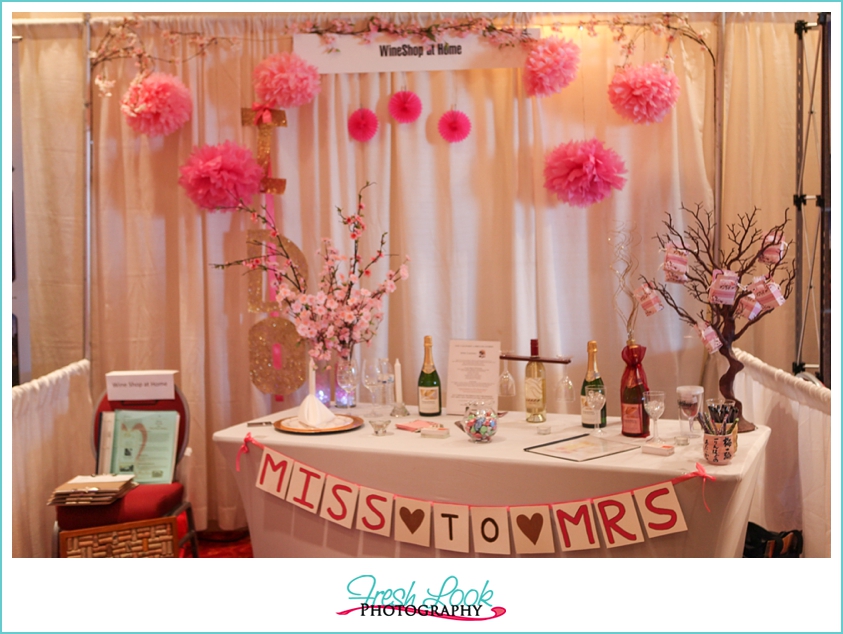 I love all the cherry blossoms at this booth, it made me think of spring and warm weather!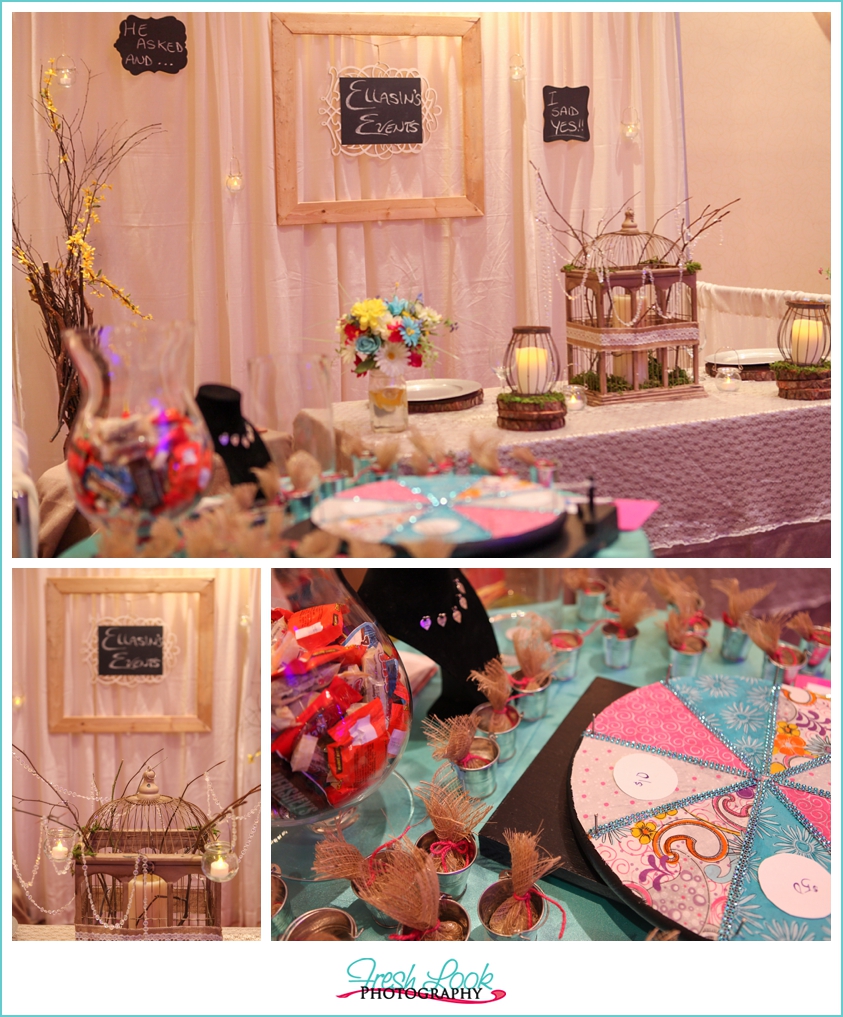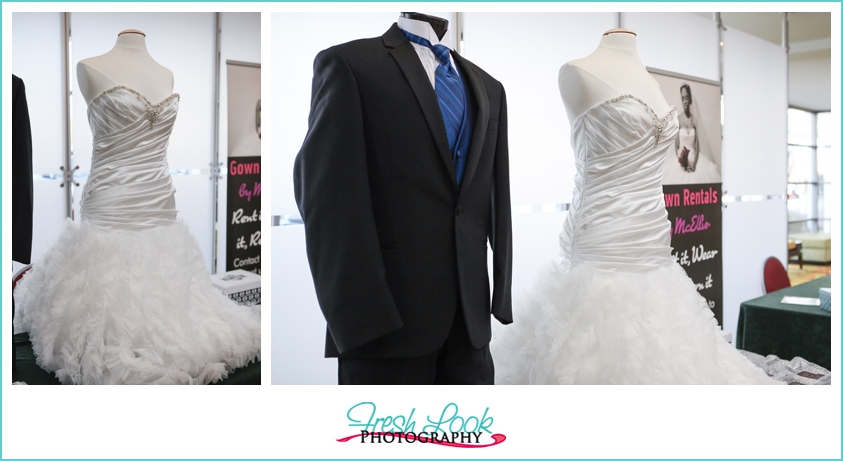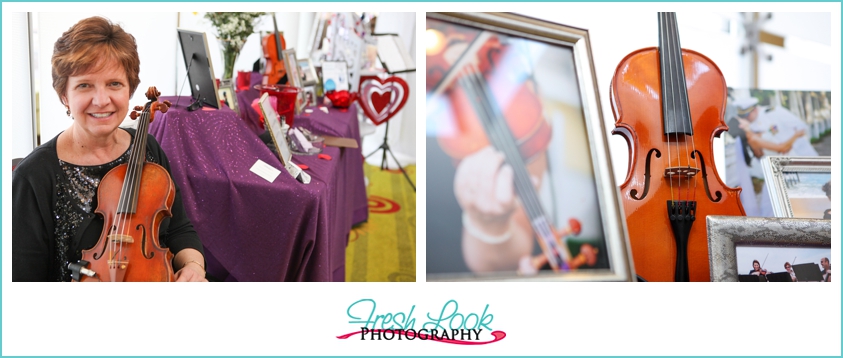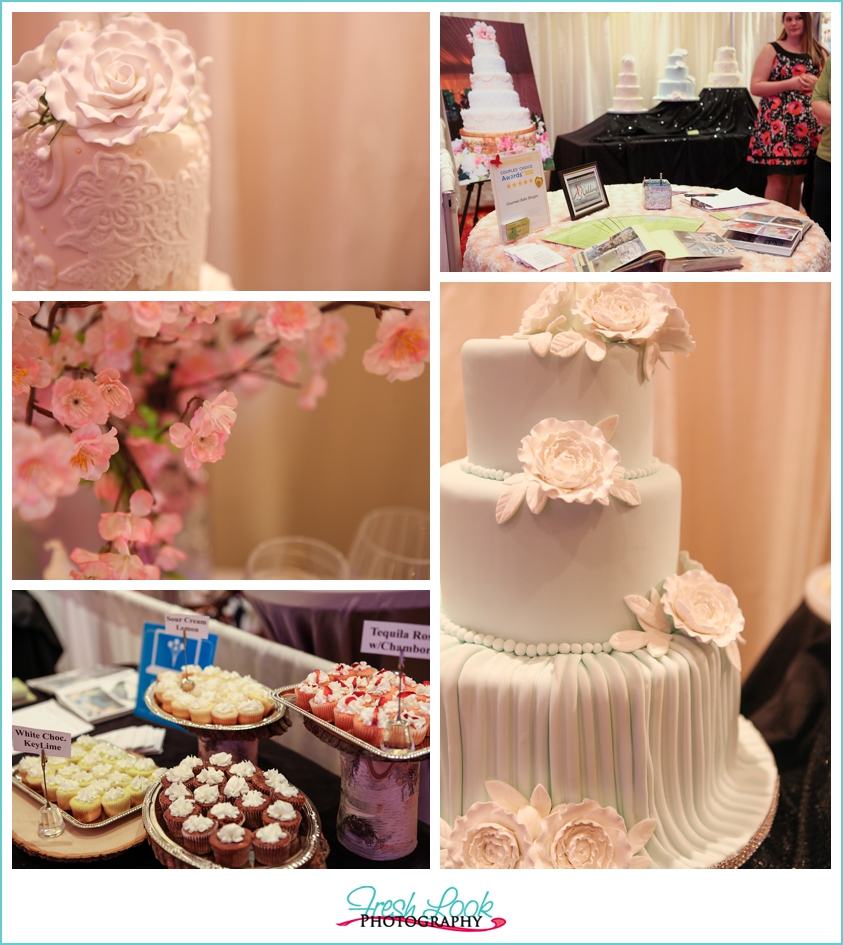 The best part about going to any bridal show? Why, the delicious cakes and cupcakes, of course! 😉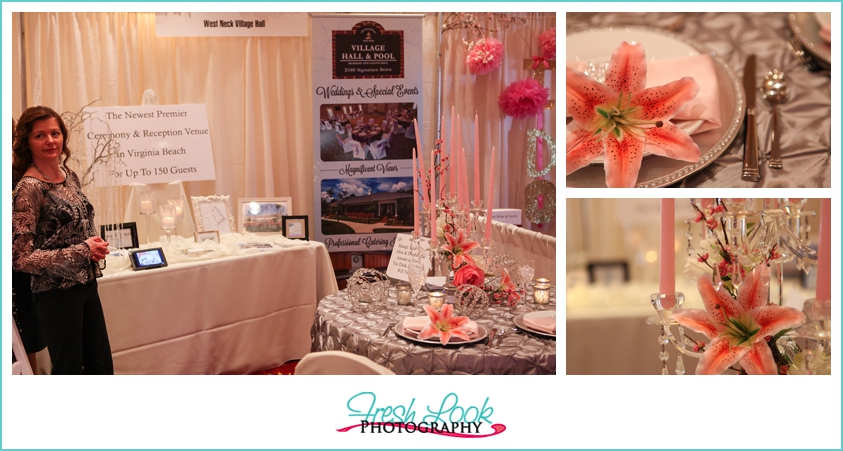 Waterford definitely took the "Love is Sweet" candy theme to a whole new level, gotta love their creativity!
And we had the amazing time with DJ Barry McKay emceeing as well as keeping the crowd moving and dancing.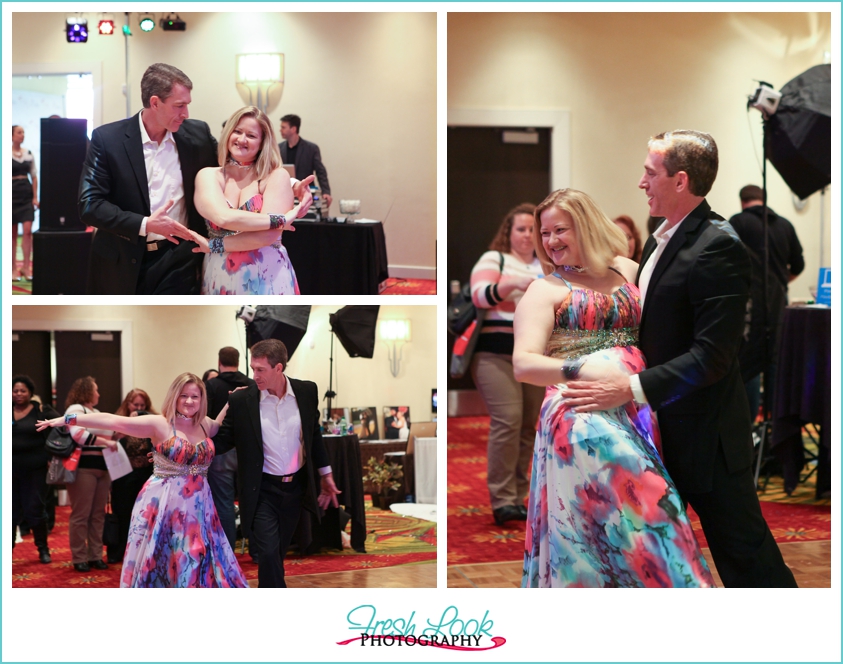 And what bridal show would be complete without sometime dedicated to all things wedding gowns?! These gorgeous gals did an awesome job showcasing couture wedding gowns from some of the area's best local dress shops!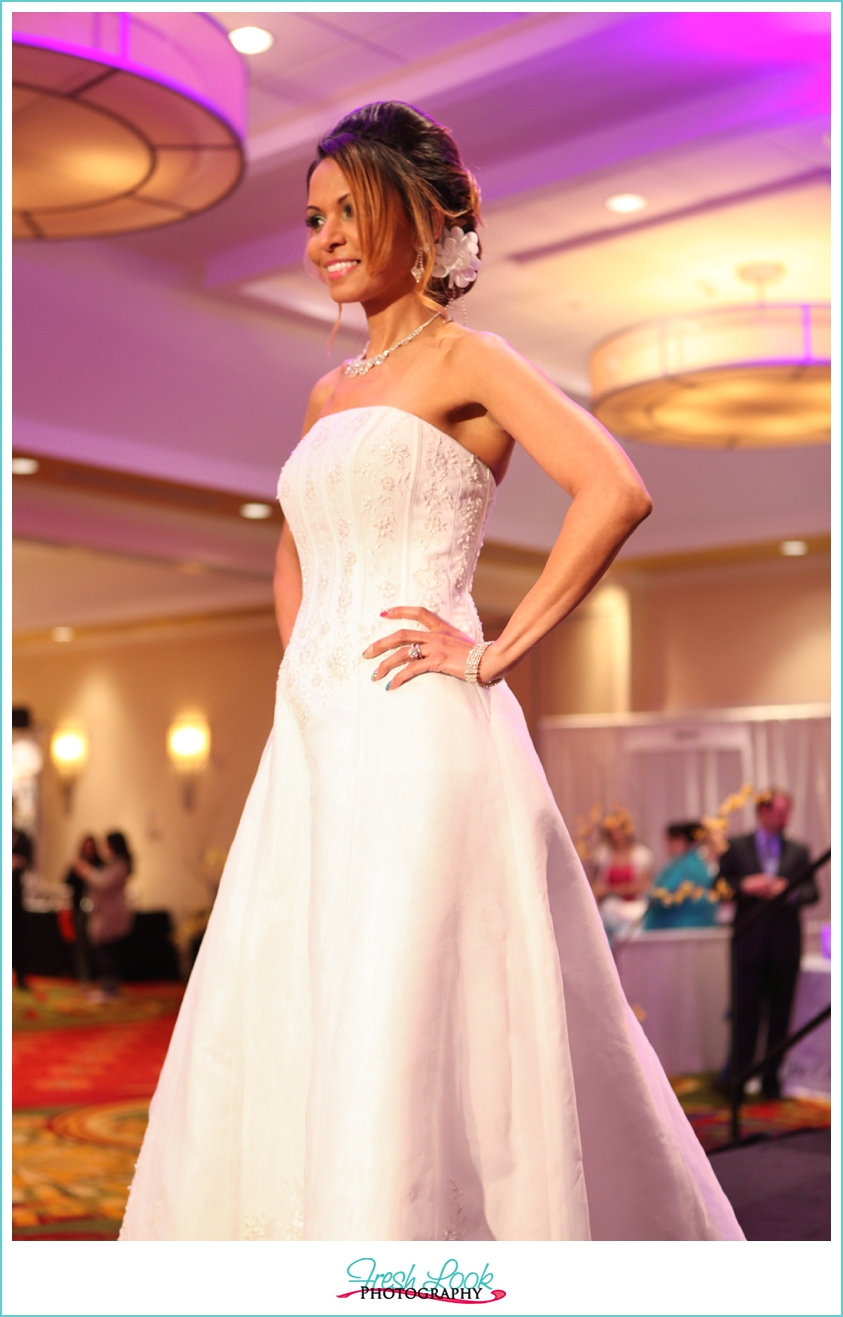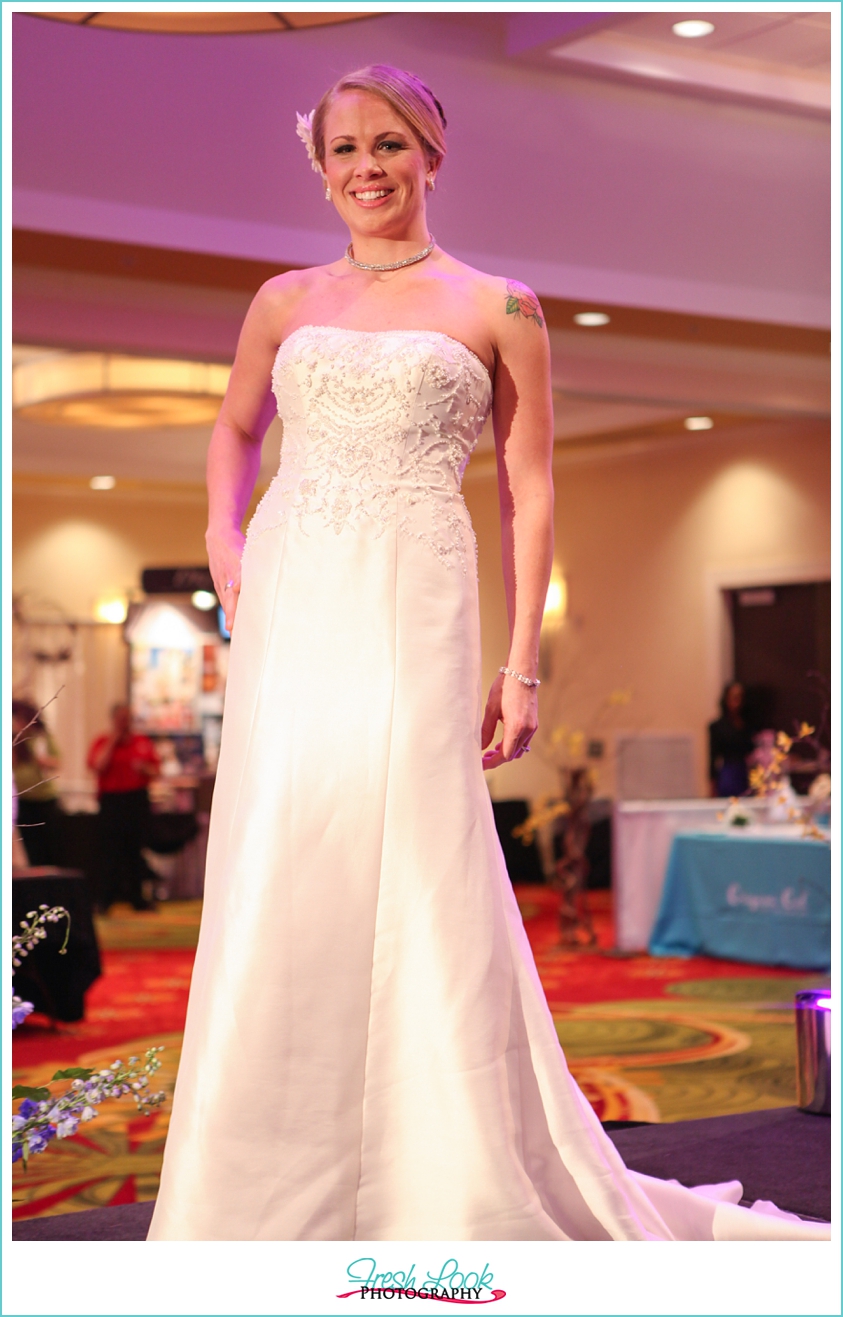 Love the bodice on this dress!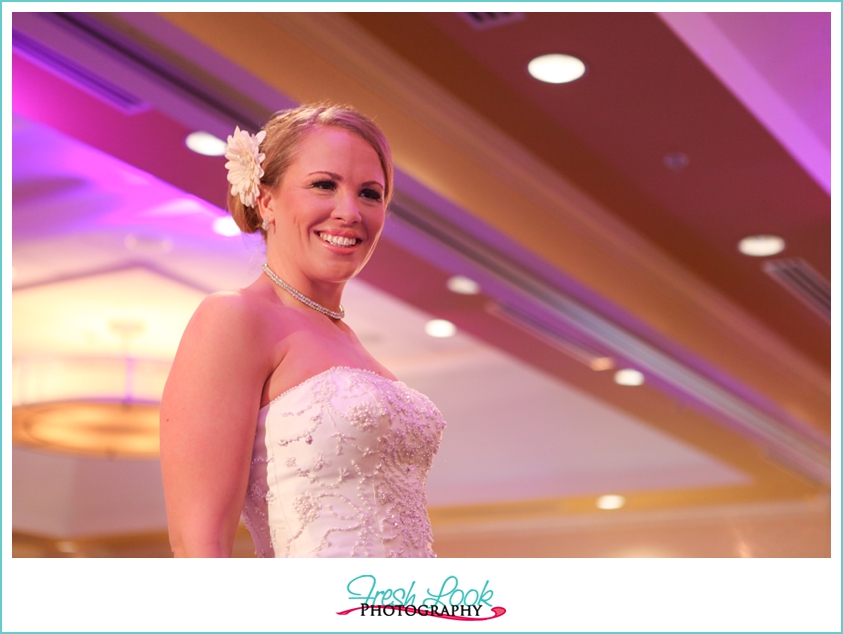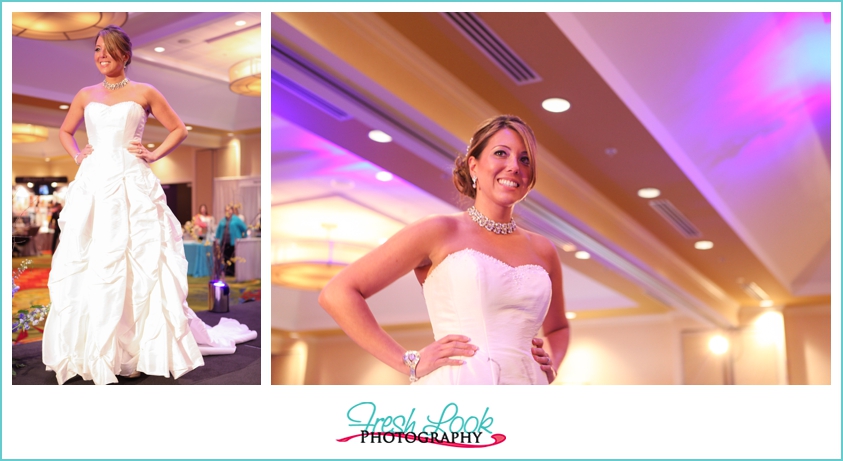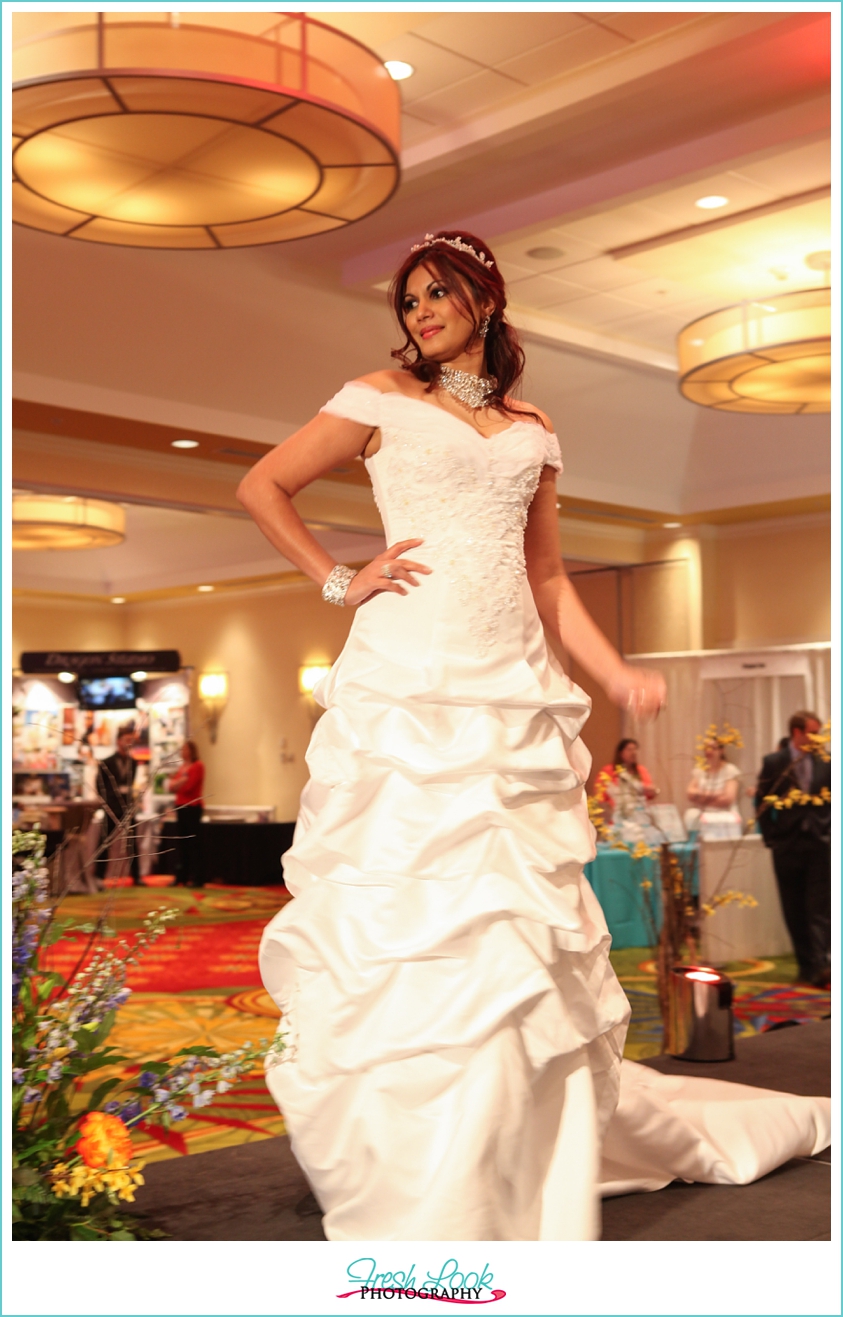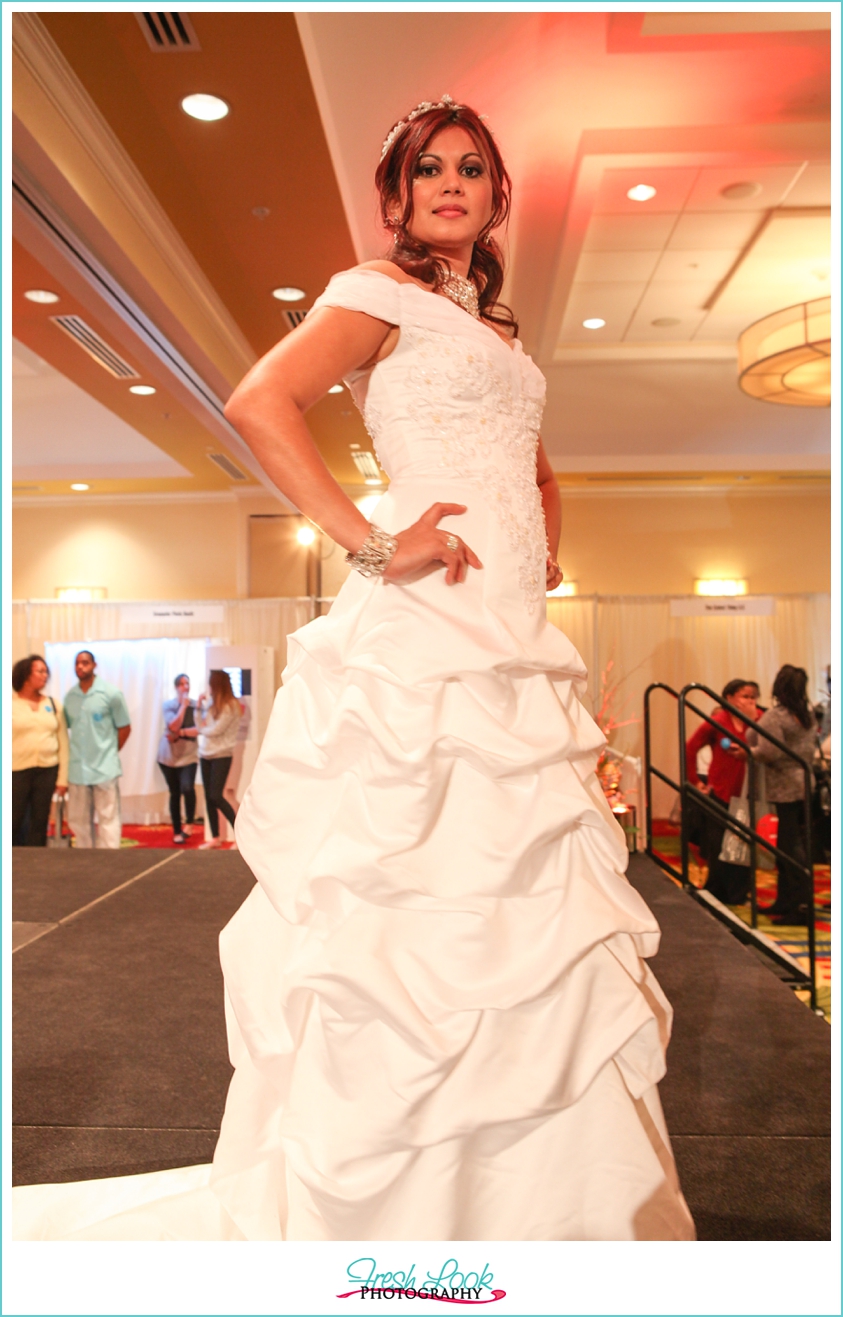 All the ladies in front of our bridal booth after the fashion show!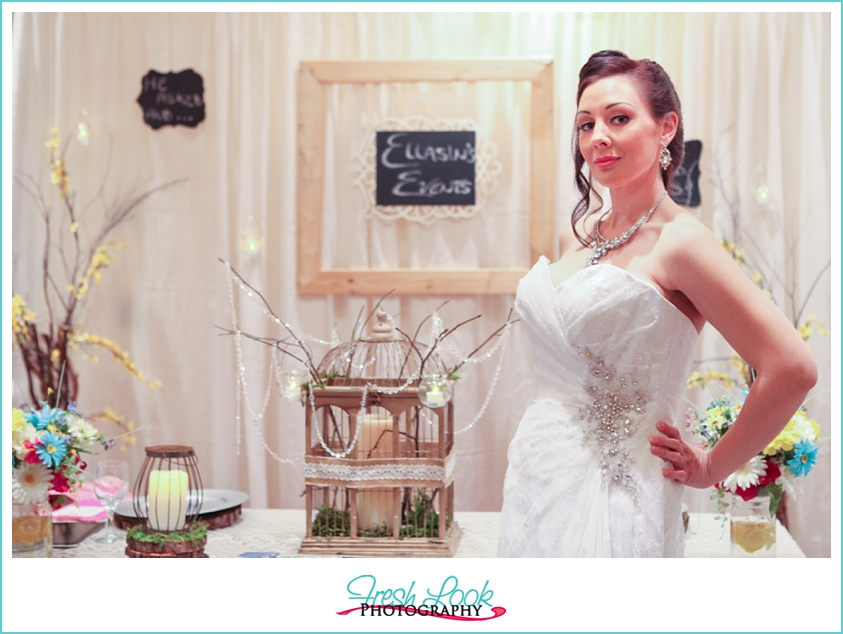 Bridal Show Coordinators
Cedrick Harris, Big Dreams Entertainment
Ellasin Allen, Ellasin's Events
Bridal Gowns
Gown Rentals by McEllis
French Touch Formals, LLC
Bridal Show Models
Elegant Modeling by Samantha and Salome
Hairstyling
Salon @ 31st Day Spa
Make-Up
Makeup By Kim Porter
Linens
Waterford Event Rentals, LLC
Floral Displays
Botanique Events