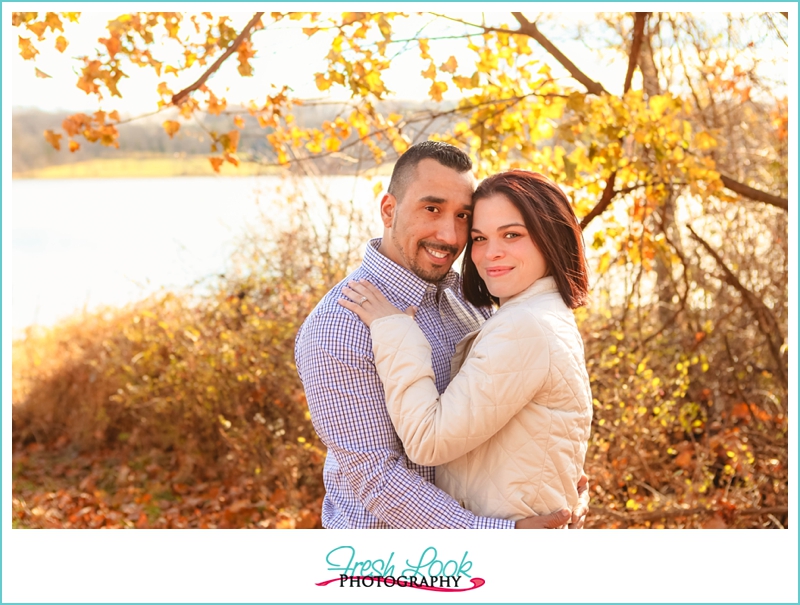 One of the best things about my job (besides the fact that I get to create fabulous images for my clients!) is that it really gives me a chance to get out and do a bit of traveling! So far photography has taken me to a bunch of really awesome places, but this particular session found me driving up for a Peace Valley Park engagement session in Doylestown, PA for Christina and Andrew.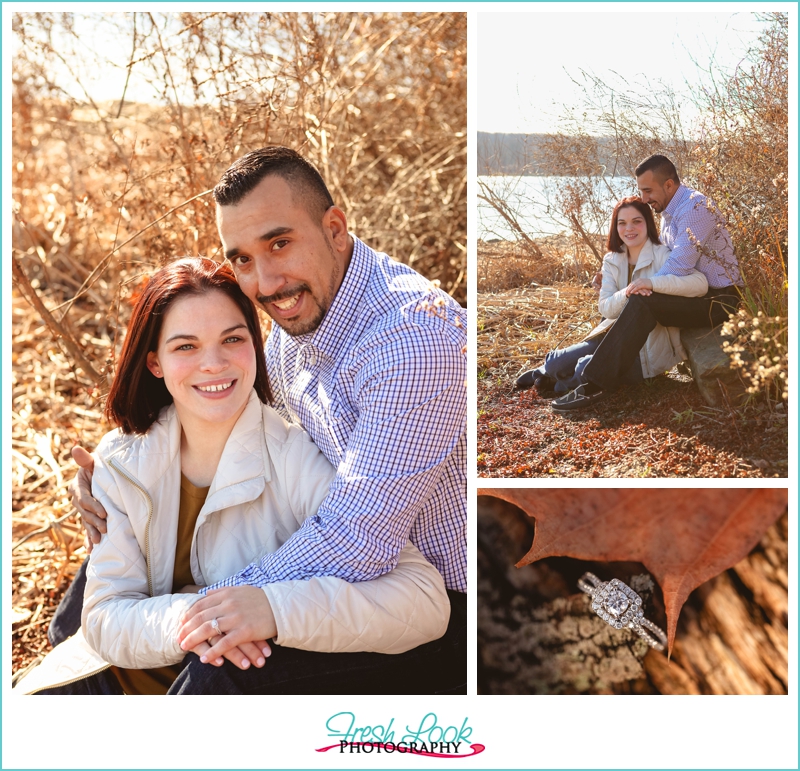 The river at the park made an awesome backdrop to tell this love story!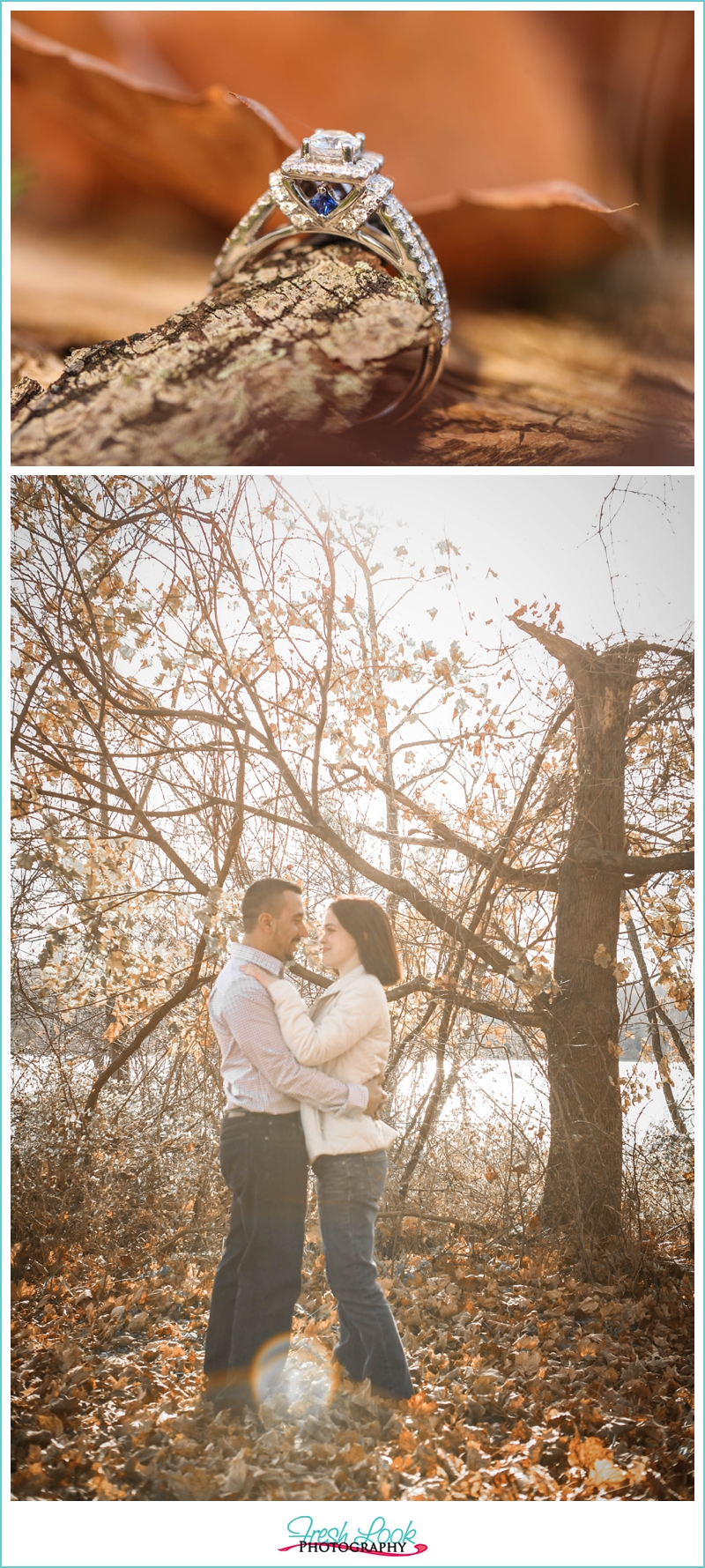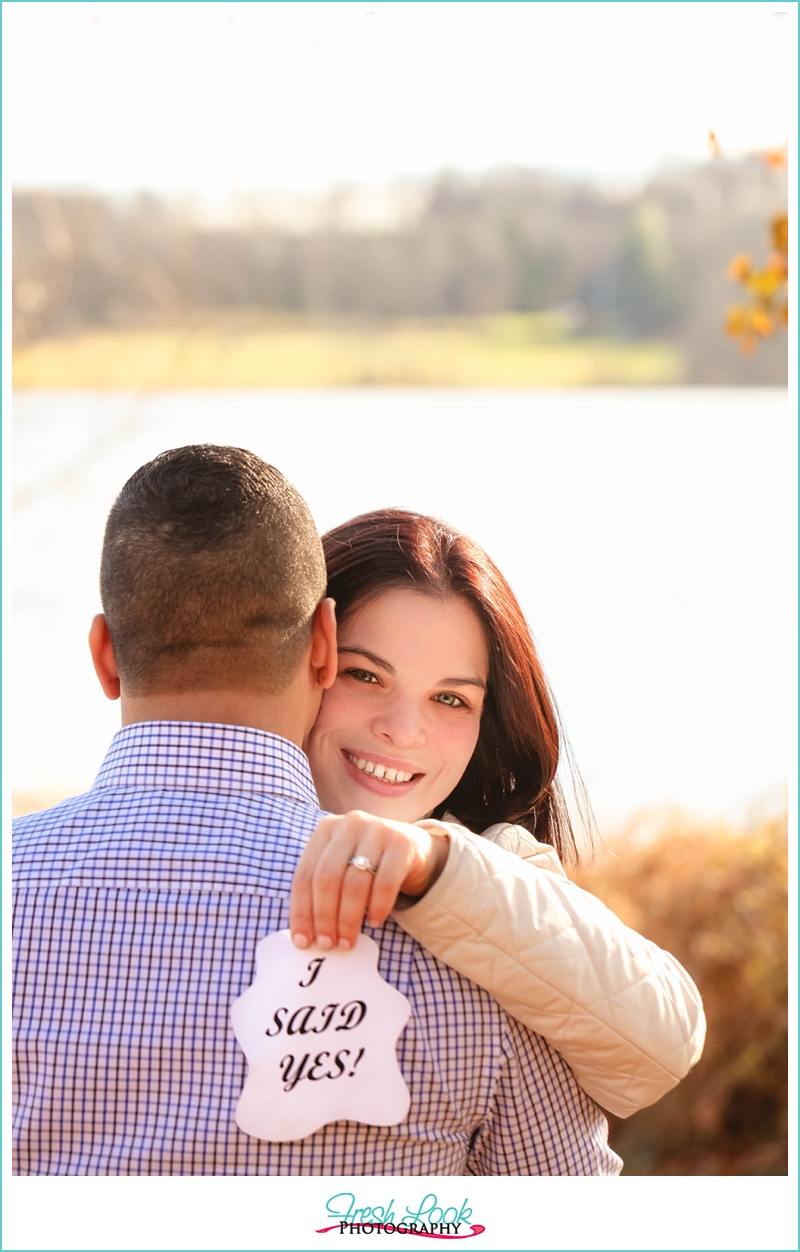 Christina had some awesome ideas for her and Andrews engagement session, and I absolutely LOVE when clients come with their own inspiration! When we got to the park, Christina was telling me that the reason they chose this location for their pictures was because (when it is warmer) they like to bring their dog to walk around the lake and because of the fact that it's a great place to exercise!
Since it was a bit cold on the day we did pictures, we were lucky enough to have the place almost to ourselves (wh-hoo!), so we were able to wander around taking pictures wherever our little hearts desired. 
I am in LOVE with the gorgeous ring Andrew picked out!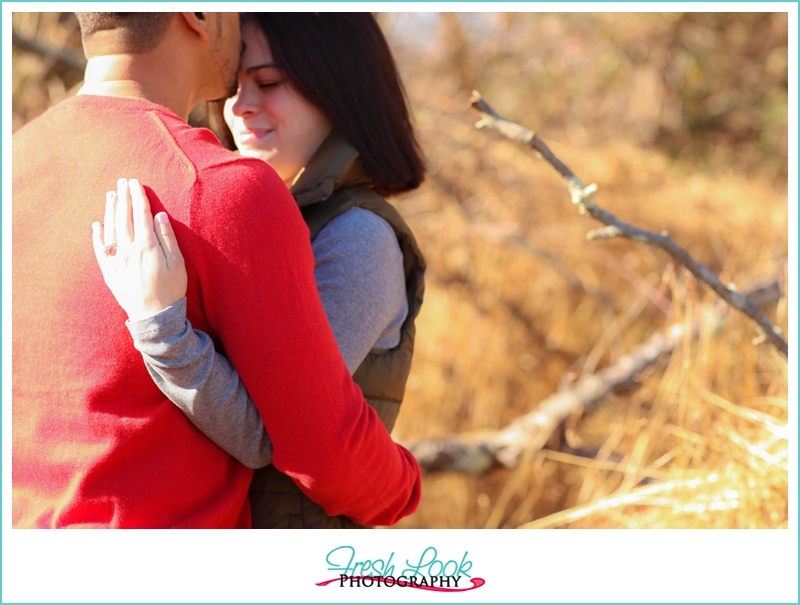 When they met, Andrew was the one who made the first move. He said that after coming into the place where Christina worked a few times (in a non stalkerish way), he finally was able to work up the nerve to ask for her number. Andrew recalled that he was tripping over his words as he tried asking, and when she finally said yes, he was so happy!!! After dating for a while, they both realized that this was "it", and wanted to make it permanent. So after Andrew popped the question, they decided to plan a wedding for May 2015.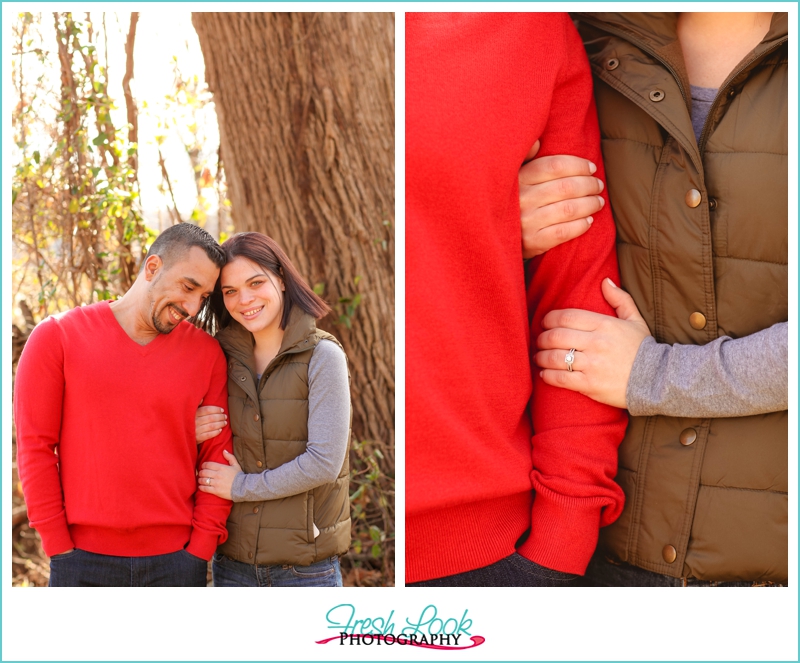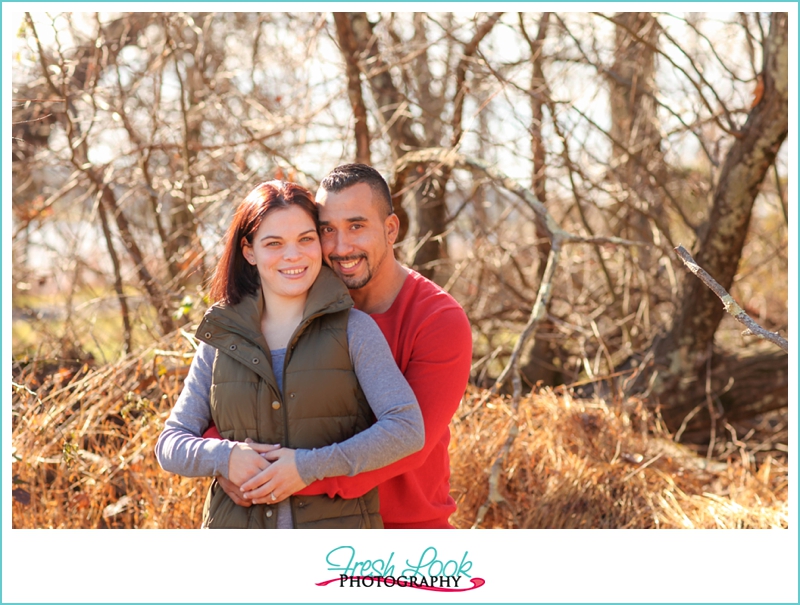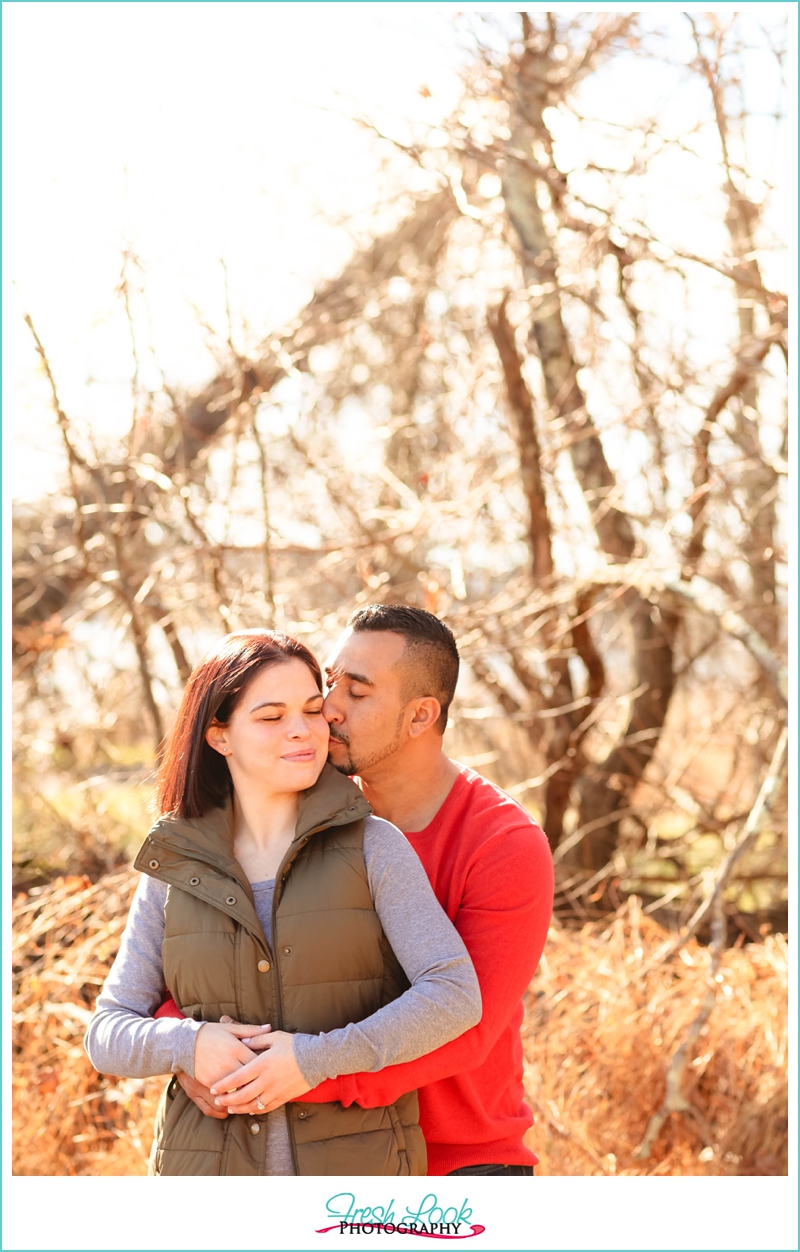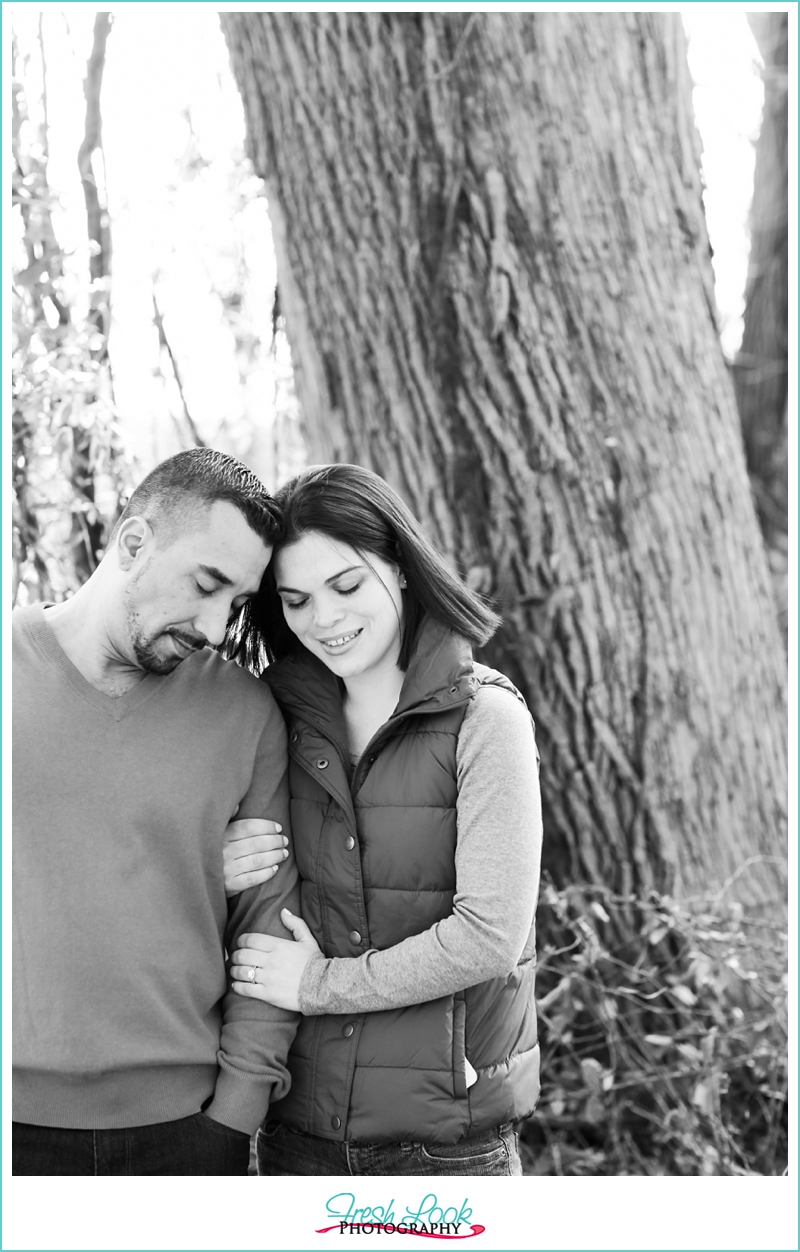 Christina and Andrew, I am so glad you had me come and do pictures for you! It was awesome getting to know you both, and I can't wait to take pictures at your wedding next year (eek!!!). Until then, keep loving each other and wake up each day knowing that you have been fortunate enough to find that one person who was meant for you <3