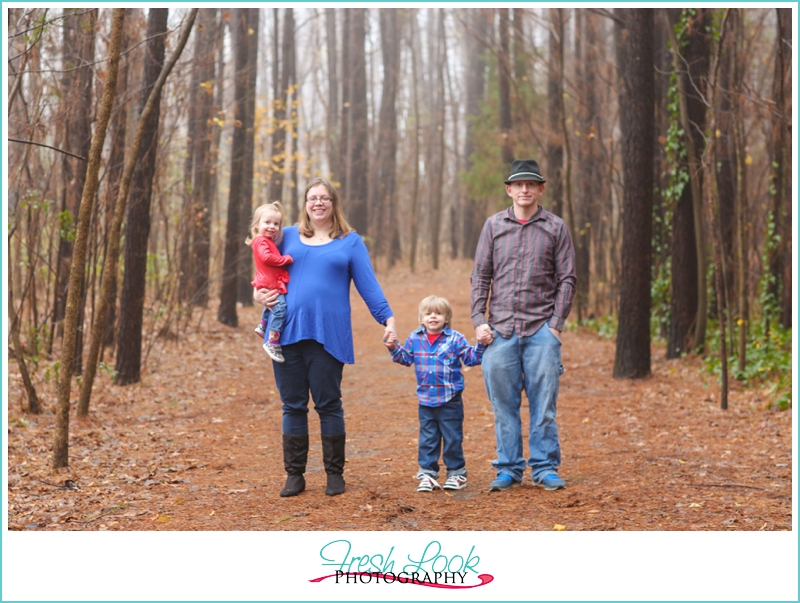 In my ever changing bag of location ideas for clients, I usually try to suggest places that I either A) really love shooting at or B) haven't shot at in a while and use it as a change of scenery. Either way, I know that my clients are going to have awesome images, and it allows me to flex my creative muscle a bit. I knew heading to Oak Grove Park for a session with the Heine family  was gonna be just the thing the doctor ordered to do something a little different.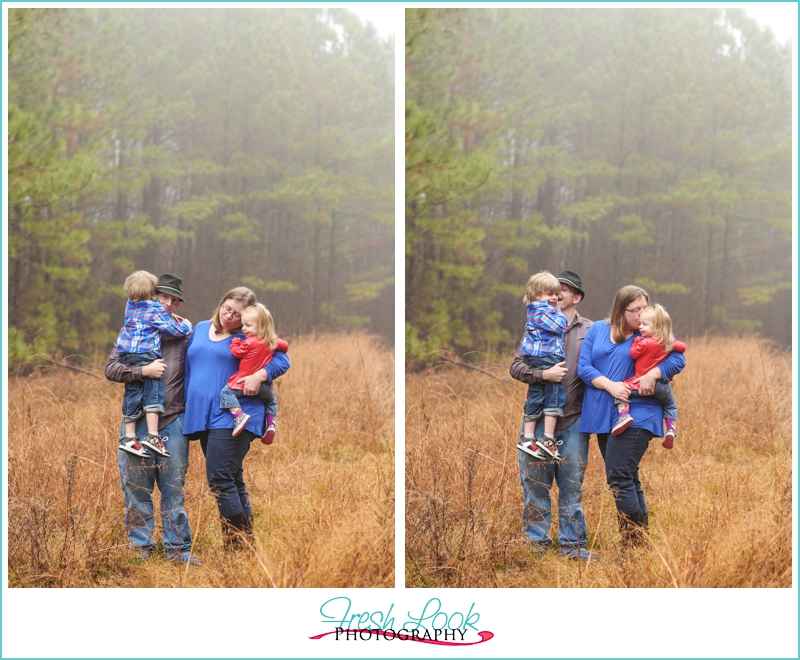 Love these sweet family cuddles!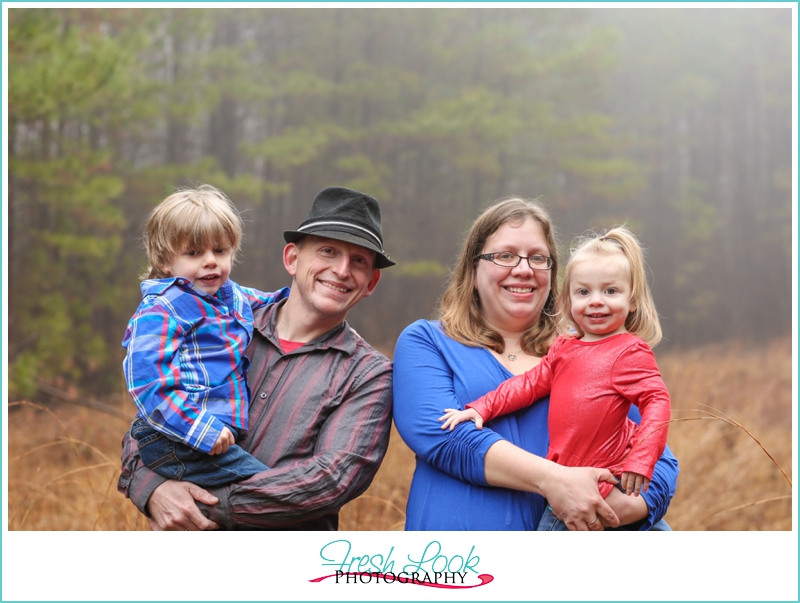 Oak Grove Park Shoot
This photo shoot was done two days before Christmas. Crazy? maybe! But we needed to be sure to get some pictures of the whole family before daddy left for deployment in January. He's working with the Coast Guard and their schedule is flexible enough that the Heine family made it a point to get some pictures done before he left.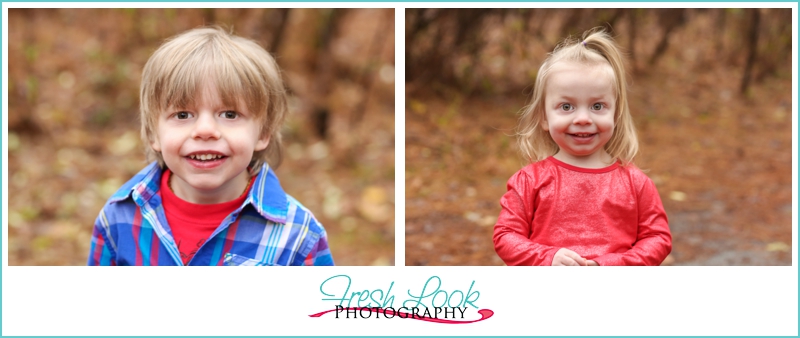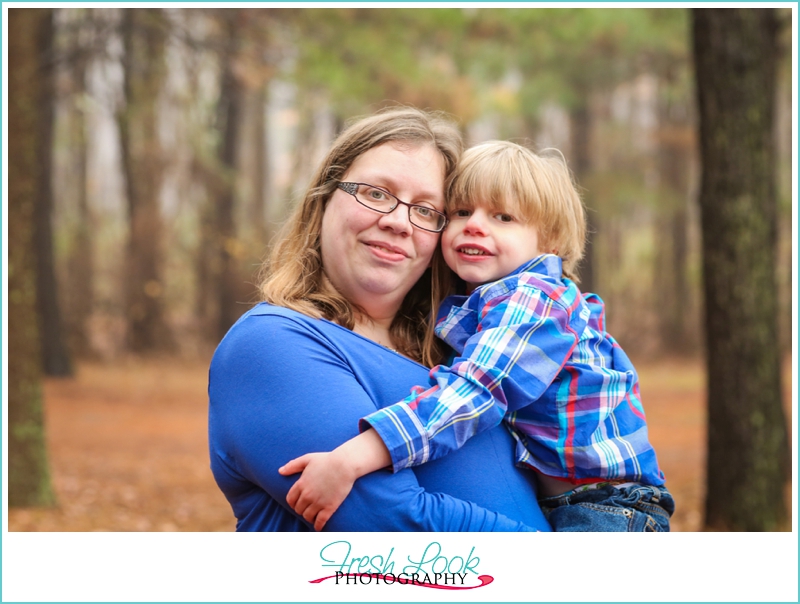 The two little kiddos were so much fun! You have to imagine that two days before Christmas it was a bit cold outside (although not as bad as you might think for December), but these two were super troopers! We ran around and played at the park, splashed in the puddles, and chased after bubbles in the woods. I'd say that in the kid universe, we hit a home run!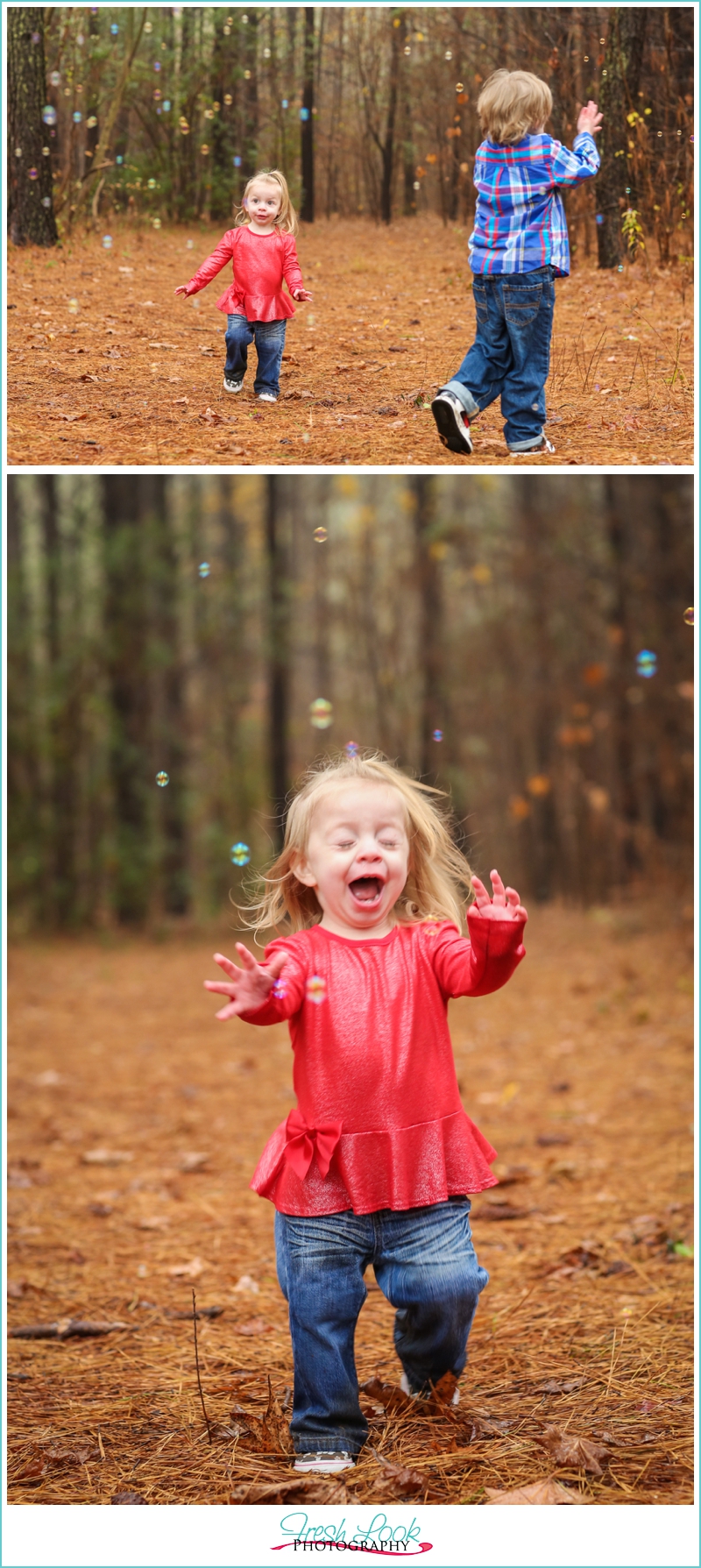 Seriously, probably best reaction to bubbles ever! 🙂
Heine family, I hope that this deployment goes by super fast for you guys! I know that it'll be over before you know it and your family unit will be whole again!