The sound of waves crashing against the beach wakes me up around 8am in our beach home in Hawaii. I stretch and give a contented sigh as I think about my glamorous life as a photographer. My husband Eric has already gotten the kids up, fed them breakfast and got them sent them off to school (aloha kids!) without so much as a raised voice or argument to be heard. Eric made us a cup of Kona coffee, which we take out on our bedroom balcony and sip in heavenly silence… watching surfers enjoy the morning waves, and listening to the calming sound of the waves kissing the shore in a never ending embrace.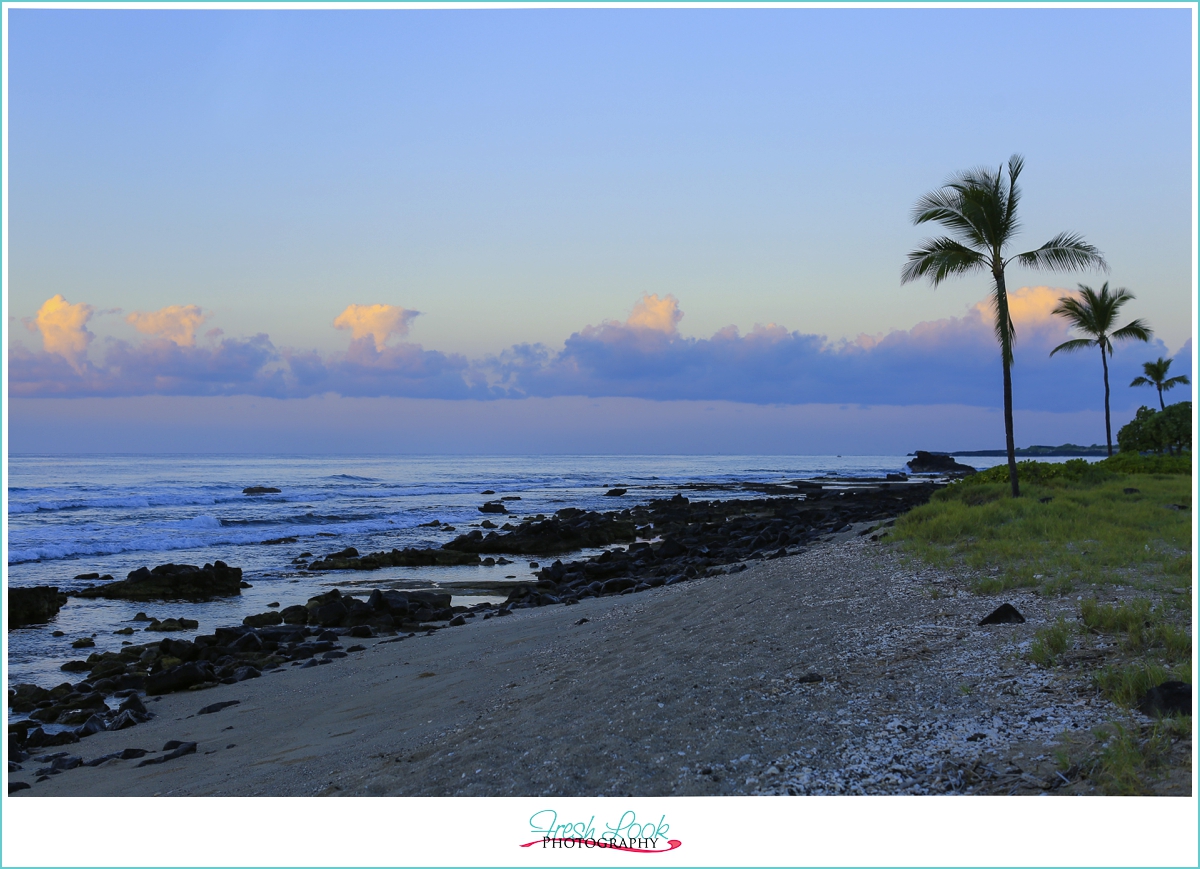 After we both shower and get dressed for the day (my hair always curling exactly how it should!), Eric and I head to our studio location to start another amazing day of photography!
Our assistant is already at the studio, scheduling sessions and returning emails. She totally has it covered, so Eric and I pop over to the cafe and grab a coffee to drink as we watch tourists walk by and chat with those who have time to stop.
We head out to meet with a bride and groom about their wedding (hooray for sunsets and wedding dresses!), they love us so much they book on the spot. Then we head to lunch, enjoying the best poke bowl the island has to offer. The afternoon passes beautifully, a bridal session gets photographed and then we drop off our memory cards so the session can be edited and back to the clients promptly.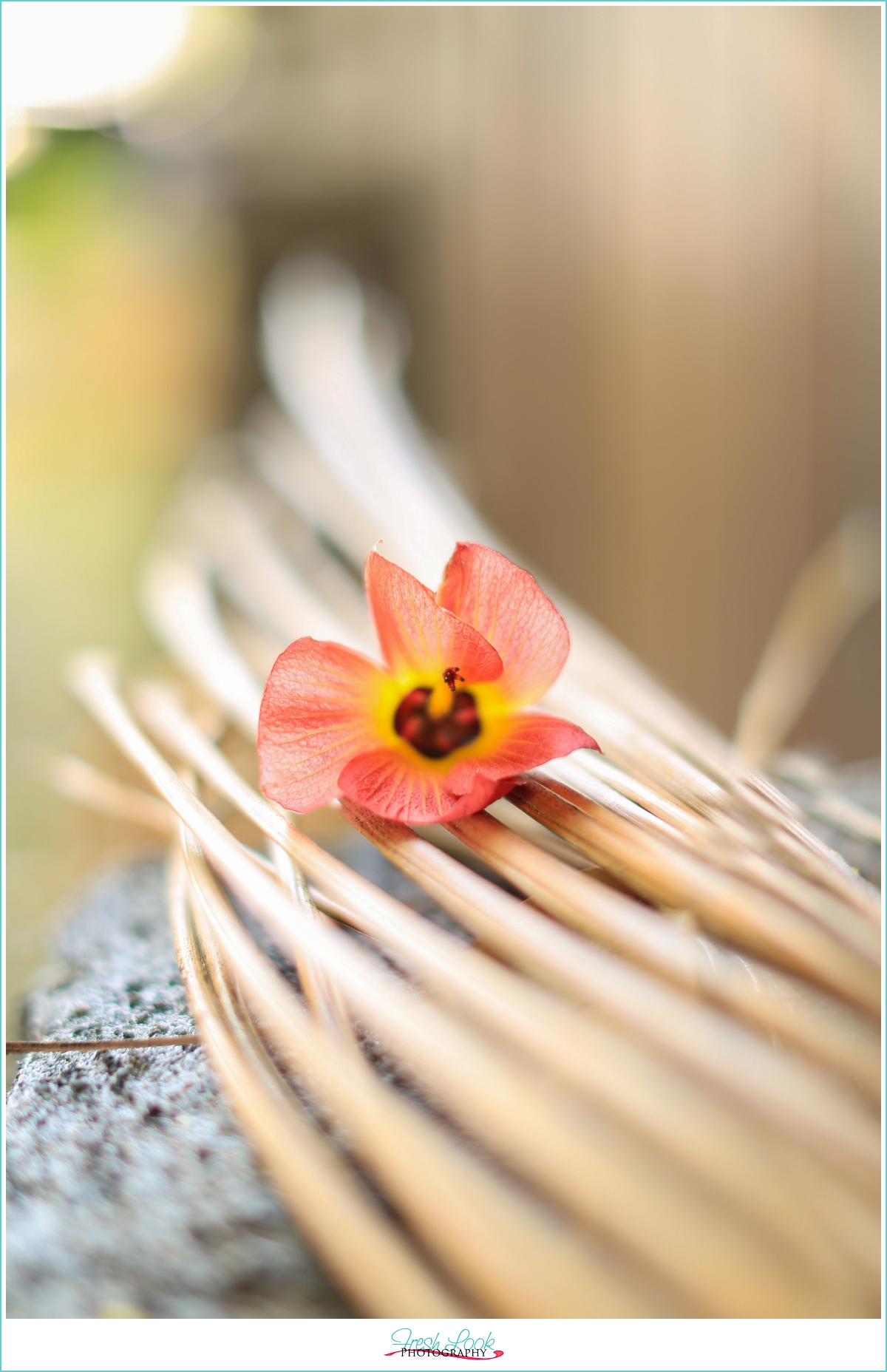 The kids get back from school as we arrive back home, homework is done quickly then we all head out to the beach for a quick swim before dinner. When it comes to preparing our meal, everyone helps, it's a bunch of giggling and fun before we finally sit down to eat together around the dinner table where the kids can't wait to tell us their "high's and low's."
Once the kids are settled in for the night, Eric and I relax and spend the remainder of our evening talking, listening to music, playing dominoes, or watching a show before we decide to turn in for the night.
The bedroom is our own little private oasis for two, with a king size bed to lounge in, silky sheets that make you want to snuggle for just five more minutes, soft light so we can curl up and read together… all before turning the lights out and drifting off to sleep as we are lulled by the ocean breaking on the shore.
….
Okay, enough daydreaming… back to real life!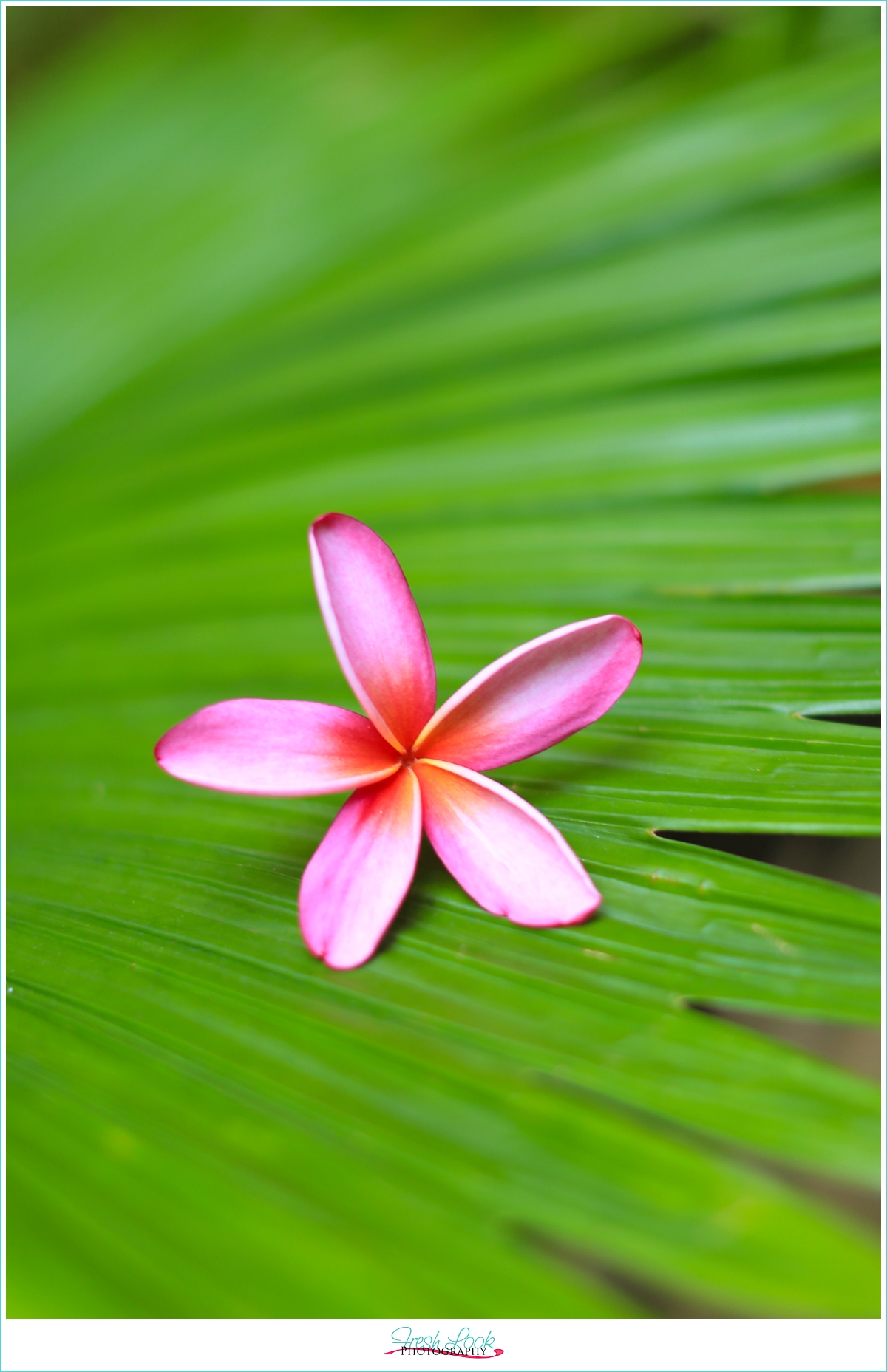 My Glamorous Life as a Photographer
Here's a much more accurate representation of what my schedule looks like on a day to day basis:
6:45am – Alarm goes off, stumble out of bed and wake up the kids
7am – Breakfast for the shrimpies, make 3 lunches, and try not to yell at them for trying to talk to me before I've had coffee
7:30am – Gather up backpacks, lunch bags and school books and send the little shrimpies to catch the bus.
7:45am – Walk around the house like a crazy person because I need to get 10K steps every day
8am – Sit down at the computer and figure out which session to blog
8:30(ish) – Make a cup of coffee (while also walking around again like a crazy person to get those steps in)
9:30am – Return emails/look over schedule
10am – Student lessons or start editing photos
12:30 – Lunch break (more walking around like a crazy person)
1pm – If I have errands to run, this is when I'll leave to do them, otherwise it's back to chain myself to the computer for another few hours.
3pm – Little shrimpies come home from school and it's time for homework and a snack
4:30pm – Start prepping dinner, glass of wine in hand
5:30/6pm – Dinner, we always sit down at the table and eat together, and the kids are always excited to share their high's and low's.
7:30pm – Start getting kiddos ready for bed/stories/kisses
8:15pm – Bedtime for the kiddos (and peace reigns supreme!), if I have work to do I'll sit at the computer for a bit.
9pm – No more laptops. Eric and I have a rule that 9pm is when work stops and we spend time together
10pm – snuggle in bed, watch Netflix (Eric) and pass out (Judith).
Wash, rinse and repeat.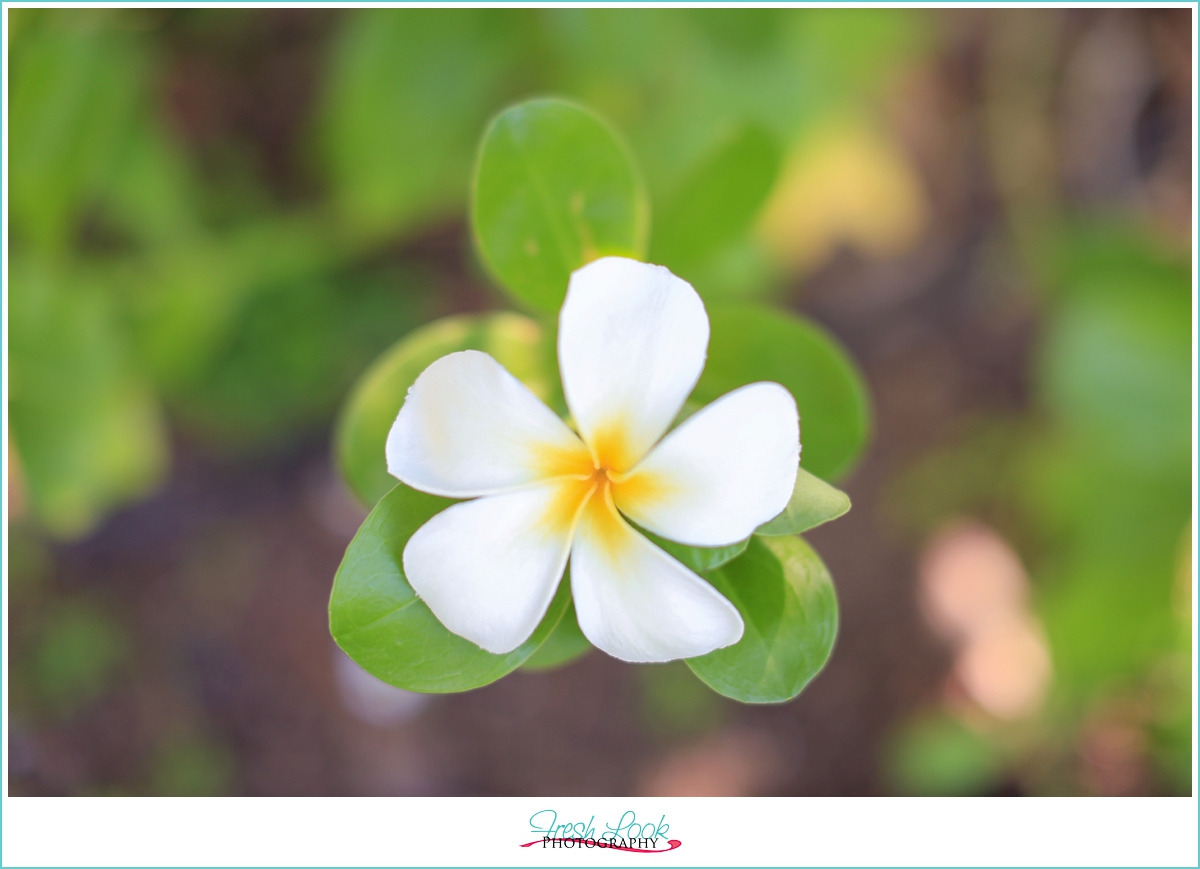 My life is made up of coffee, kiddos, appointments, lots of time spent of my laptop, meetings, photographing, homework, juggling schedules, and lots of home cooked meals.
I try my very best to be an awesome mommy, look great when I go out, love my spouse like I want to be loved, and always have a listening ear for my friends.
Do I always succeed? No… But that doesn't stop me from trying!!!
Photography has given me the opportunity to do what I want, while creating some amazing memories for those special couples and families who trust us with their most valuable possessions – their loved ones!
Thank you guys for allowing us to live our dream, and hopefully one day my daydream of how I wish my life COULD be will actually be our reality!!!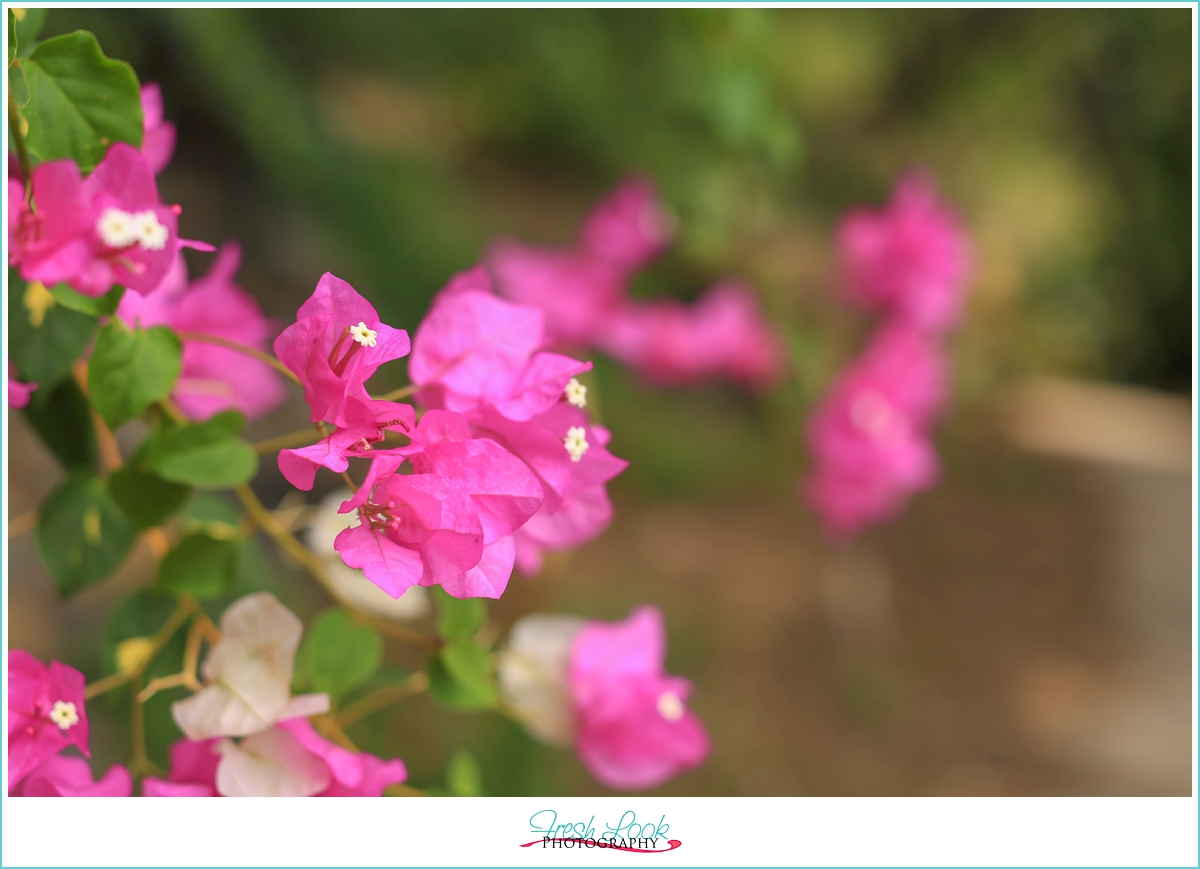 * I can't take total credit for today's blog post, I was very inspired to write my own version after seeing the amazing write up that Aliyah Dastour did on her blog earlier this month.