Putting all the pieces in place for their mint and blush Traditions wedding last Saturday made for the perfect day for Shiloh and Caleb as they tied the knot and pledged to join their hearts and lives together forever. With a million little touches to personalize the day to the couple (like the white rose in the middle of the bride's bouquet in memory of her father who passed away, to the red cowboy boots for Shilo's horse riding adventures, to the coffee favors since these two are honeymooning in Jamaica!), you are sure to feel just as happy as Shiloh and Caleb!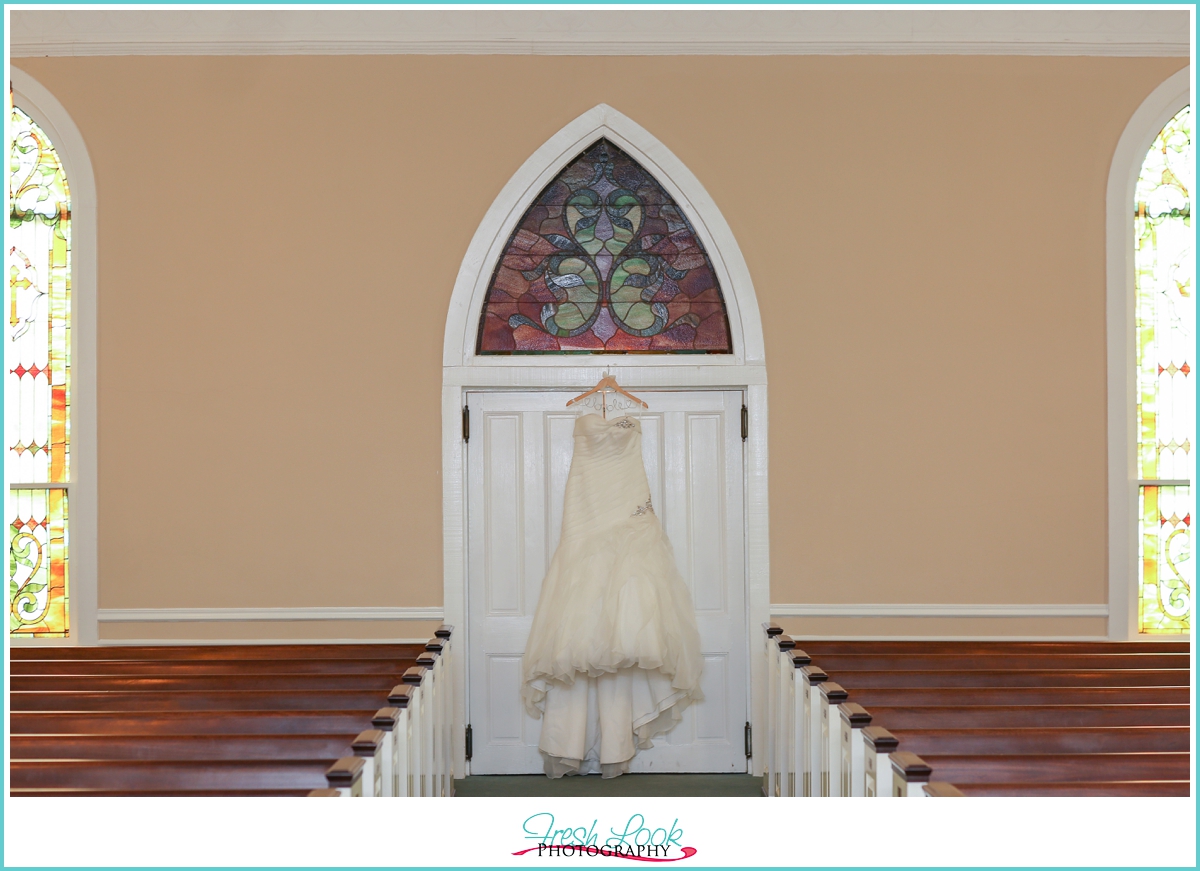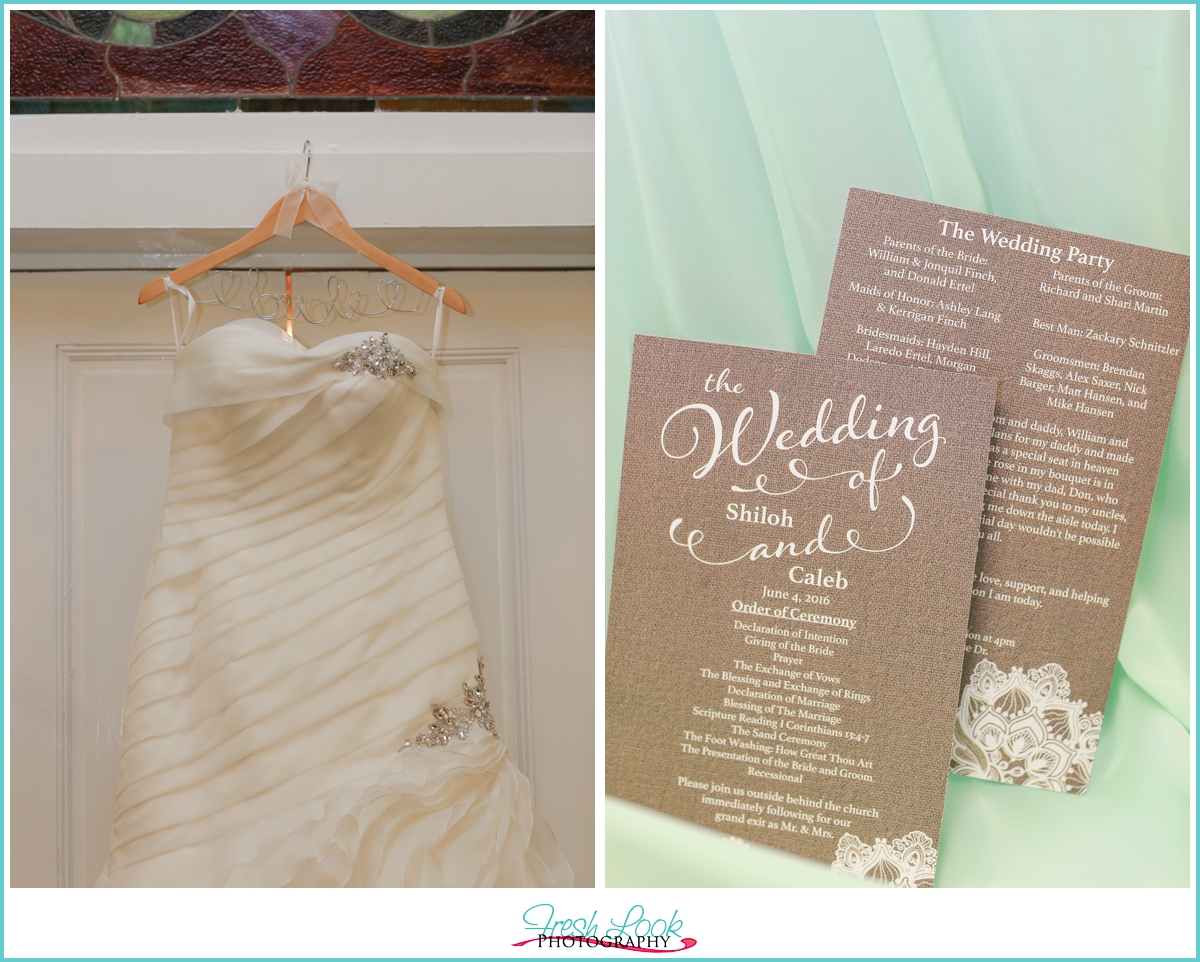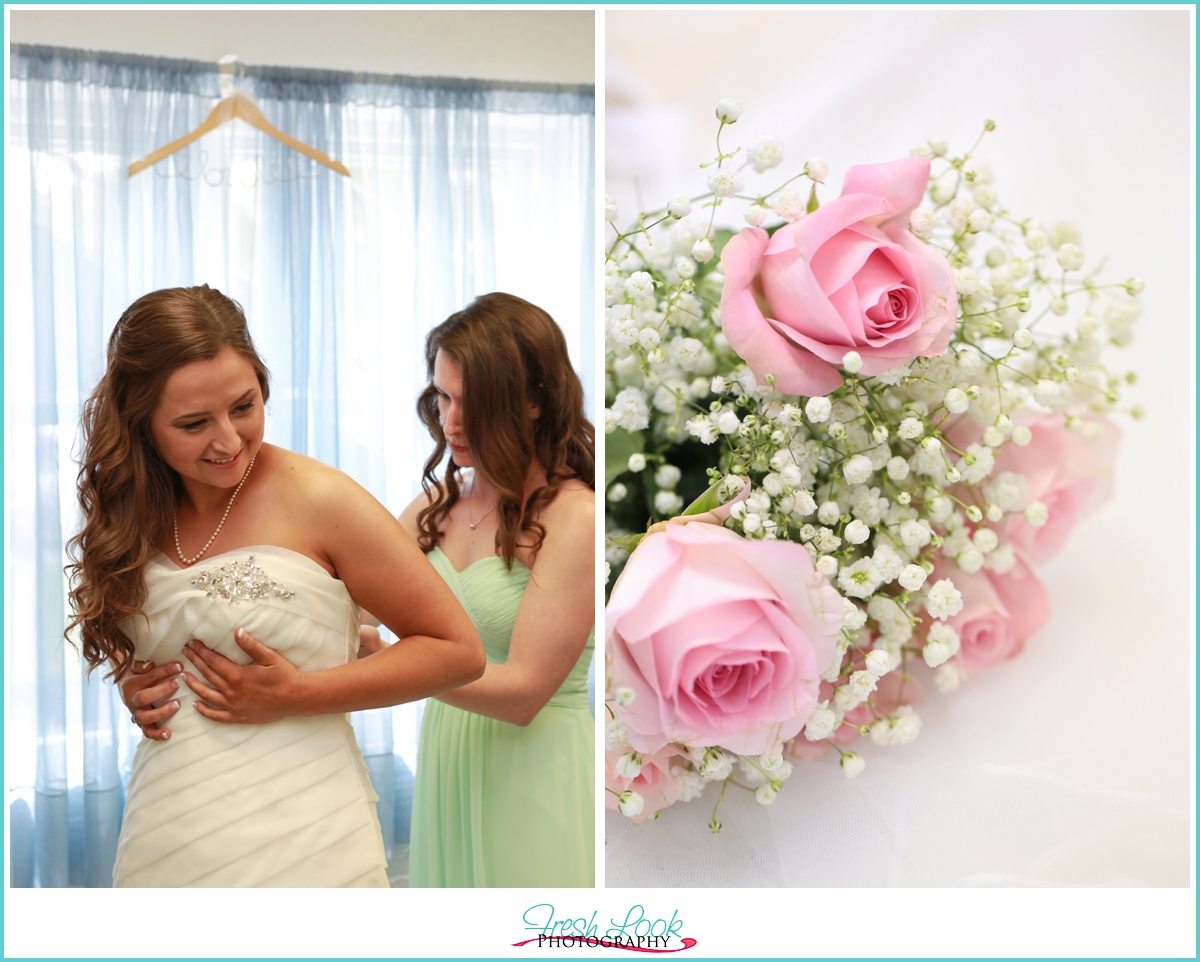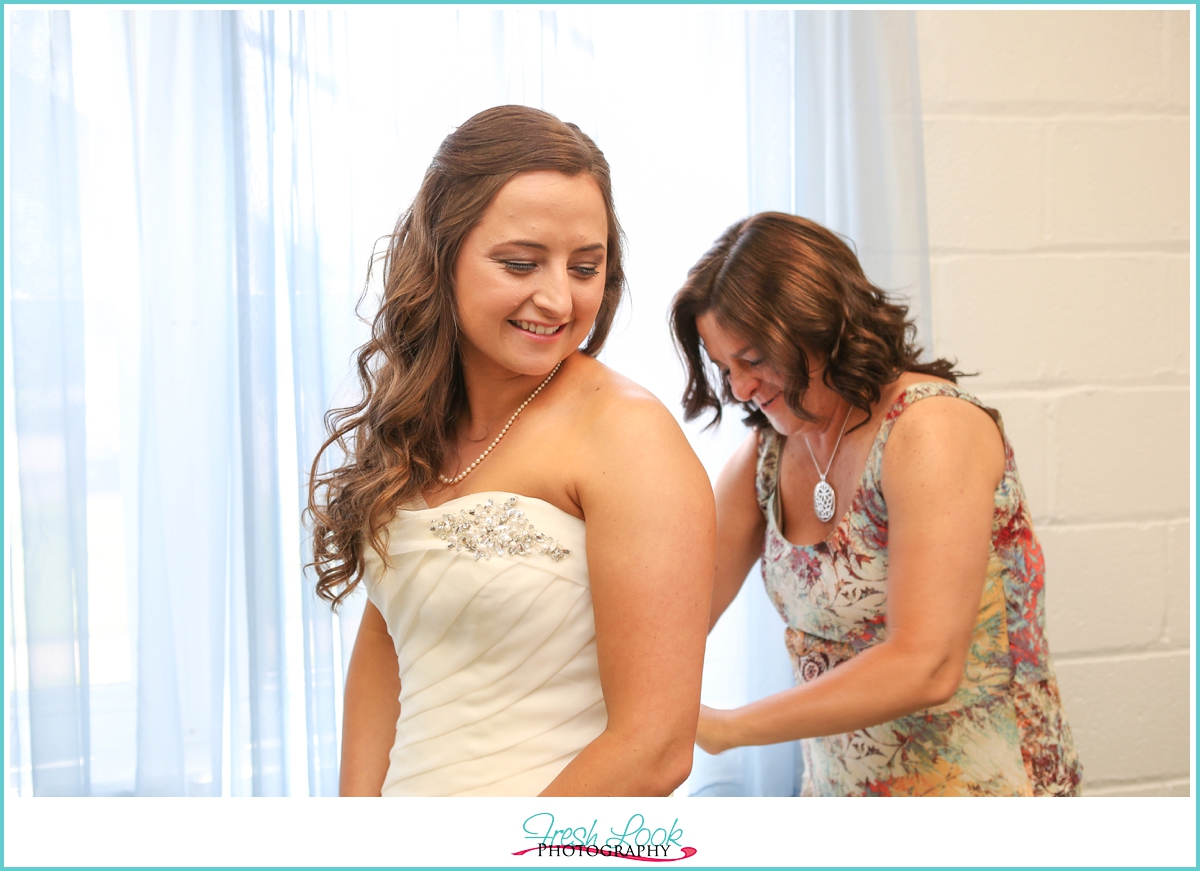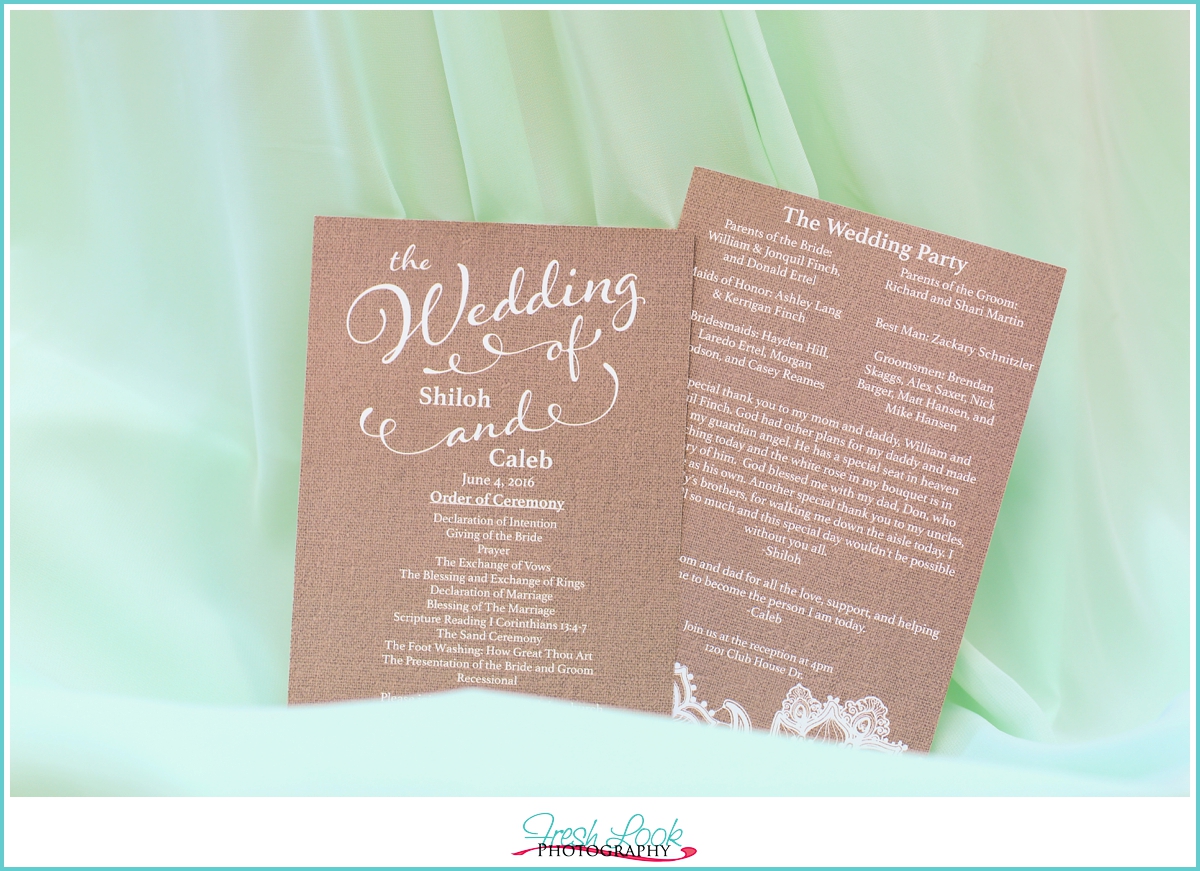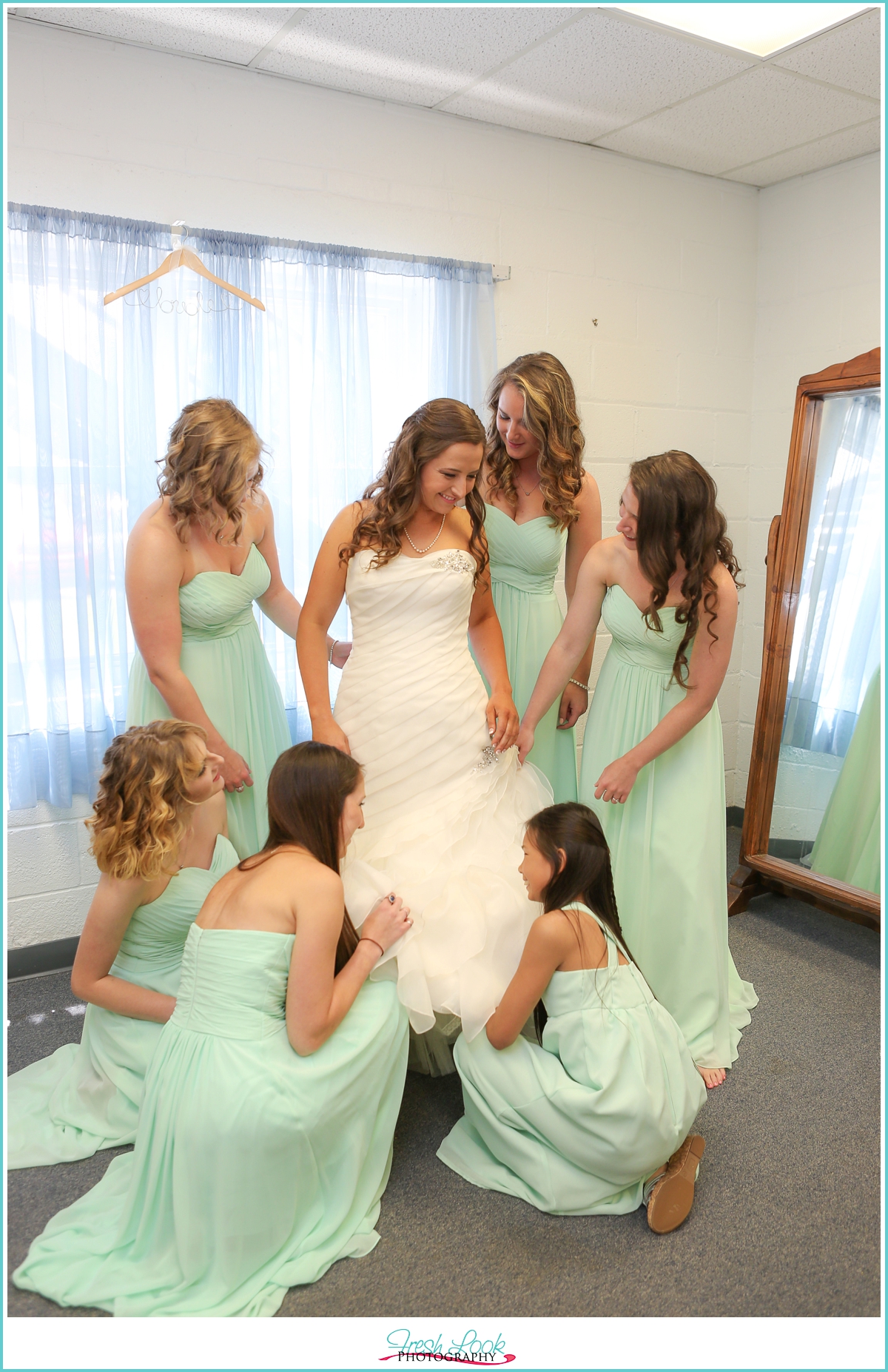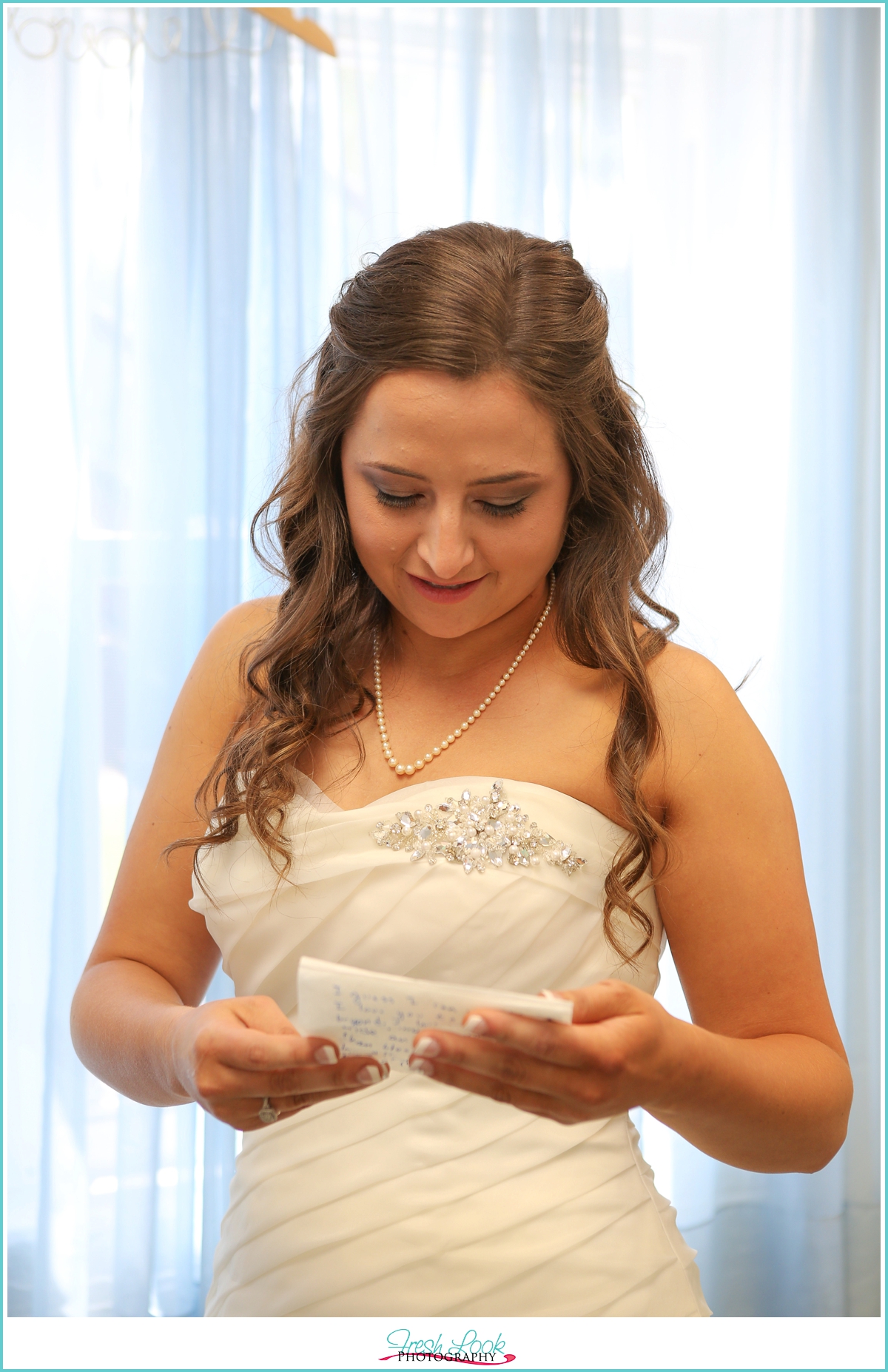 Caleb wrote his bride a letter to be read right before they did the first look together.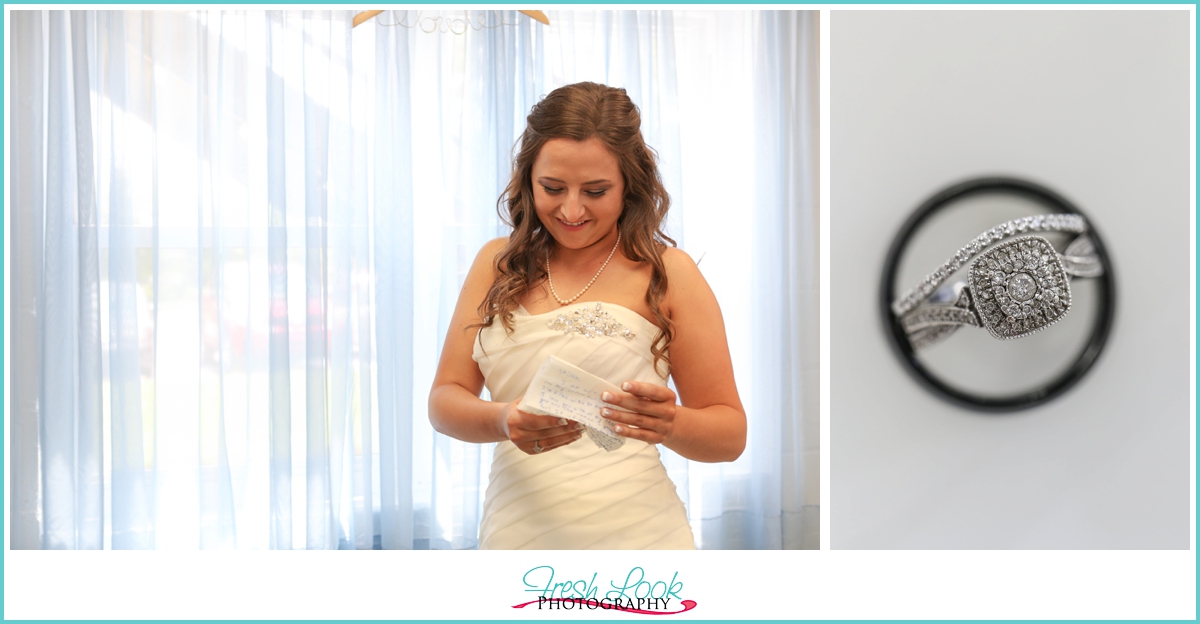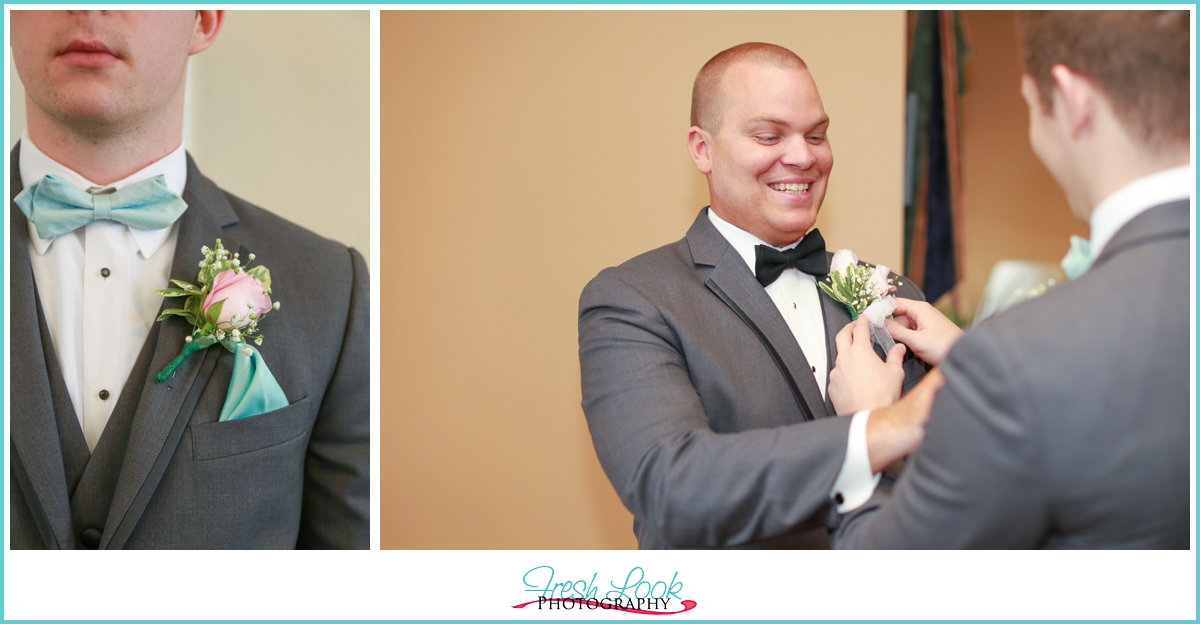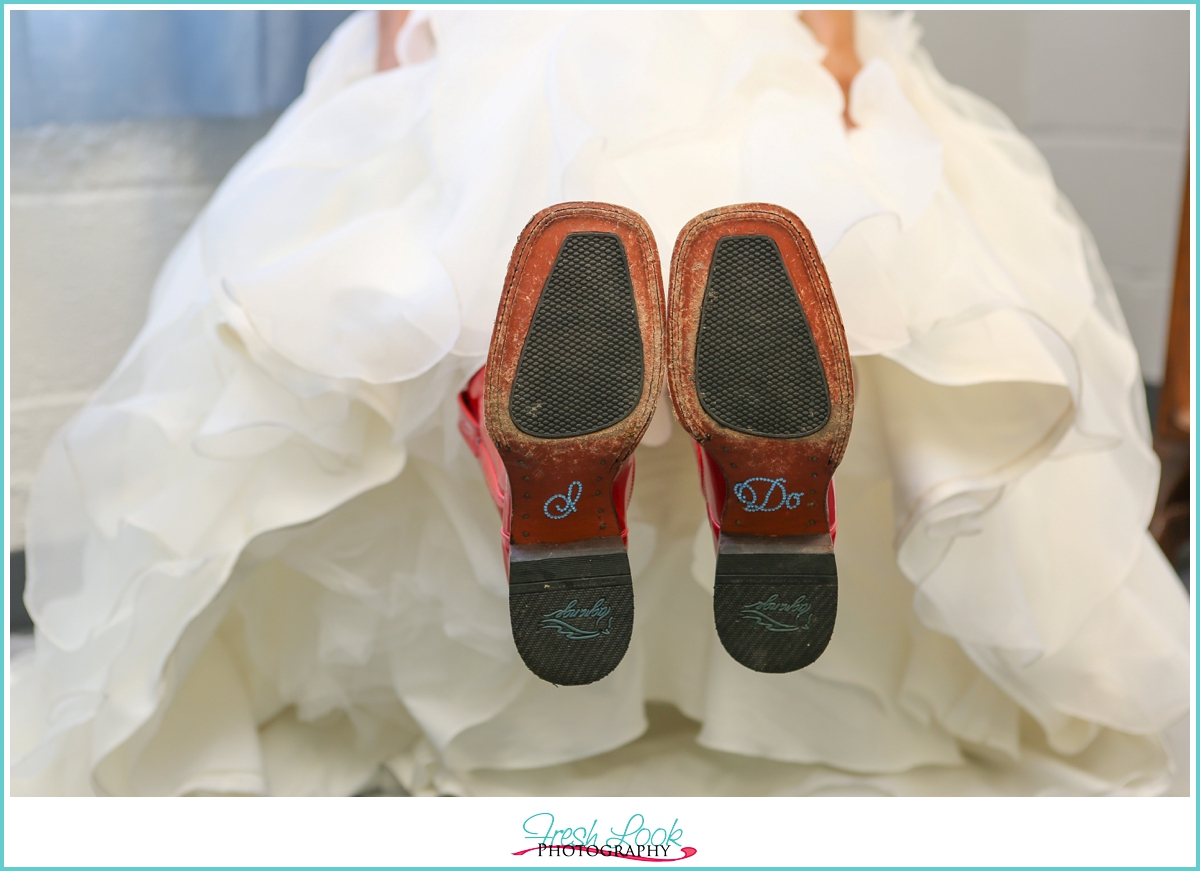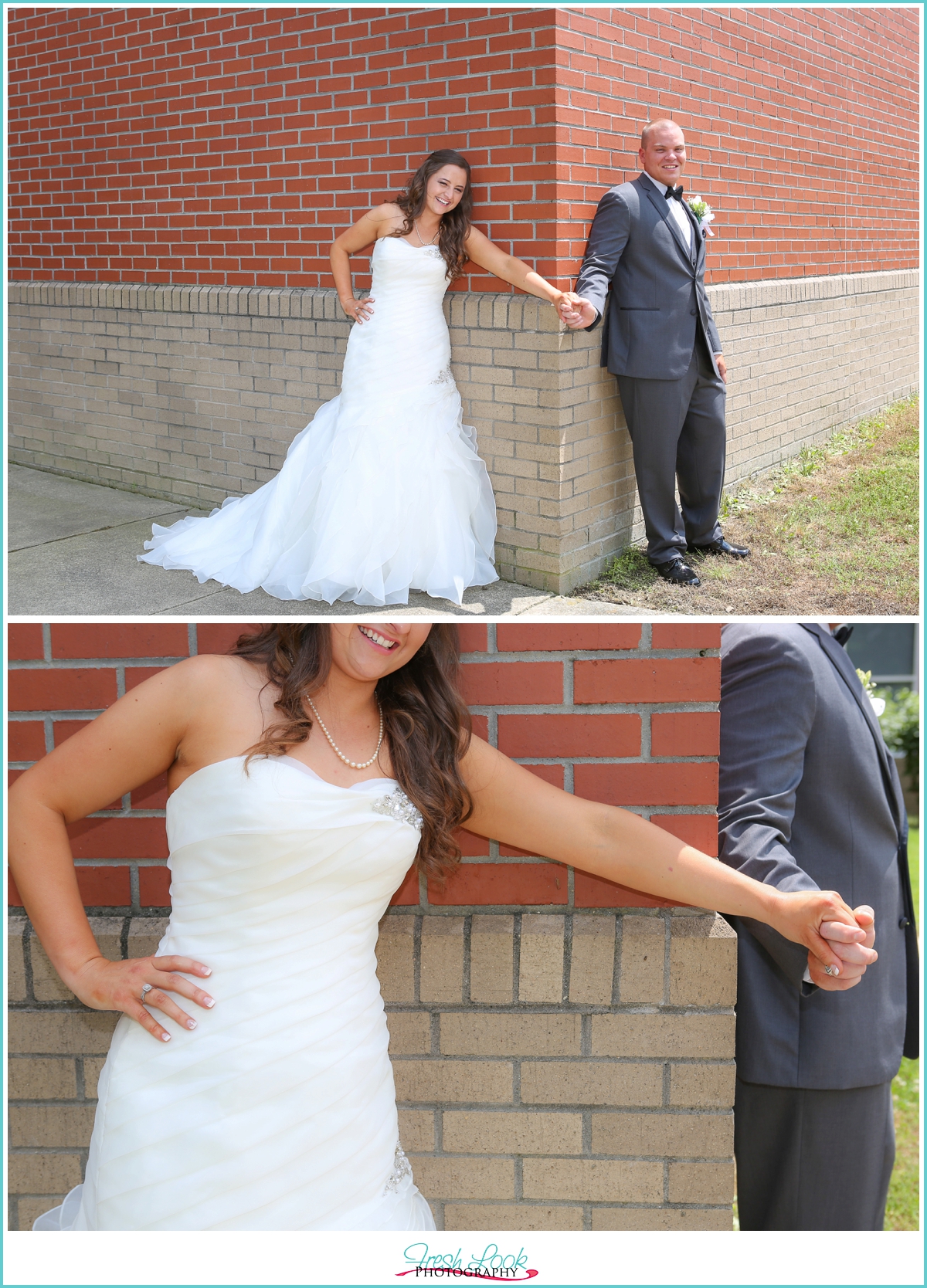 Instead of doing a traditional first look, these two opted instead to hold hands and NOT actually see each other before the ceremony. Shiloh said it helped her feel centered to know that Caleb was there and in the same spot that she was.
Mint and Blush Traditions Wedding
Here's the story of how these two met:
Caleb and I met freshman year in college at Liberty University. We both had to go to a make up IRLC (library) class, where they explain how students are to use the different library resources. We ended up sitting near each other and he began talking to me during the mandatory meeting. After the meeting he asked what my last name was he added me on facebook. When we got up to leave the meeting it was really awkward and I remember walking out very fast. After we talked on facebook for a little bit, then I gave him my phone number. He talks about how he couldn't remember if when I introduced myself if my name was Shiloh or Cheyanne. But how he remembered it was the battle. How romantic, huh?! We began texting, skyping, and hanging out very frequently. We started dating about 1 week after we met.
Our first date was at O-charley's and the first time we actually really hung out we went on a hike up to the Liberty monogram with my roommate (at the time) and best friend, Ashley.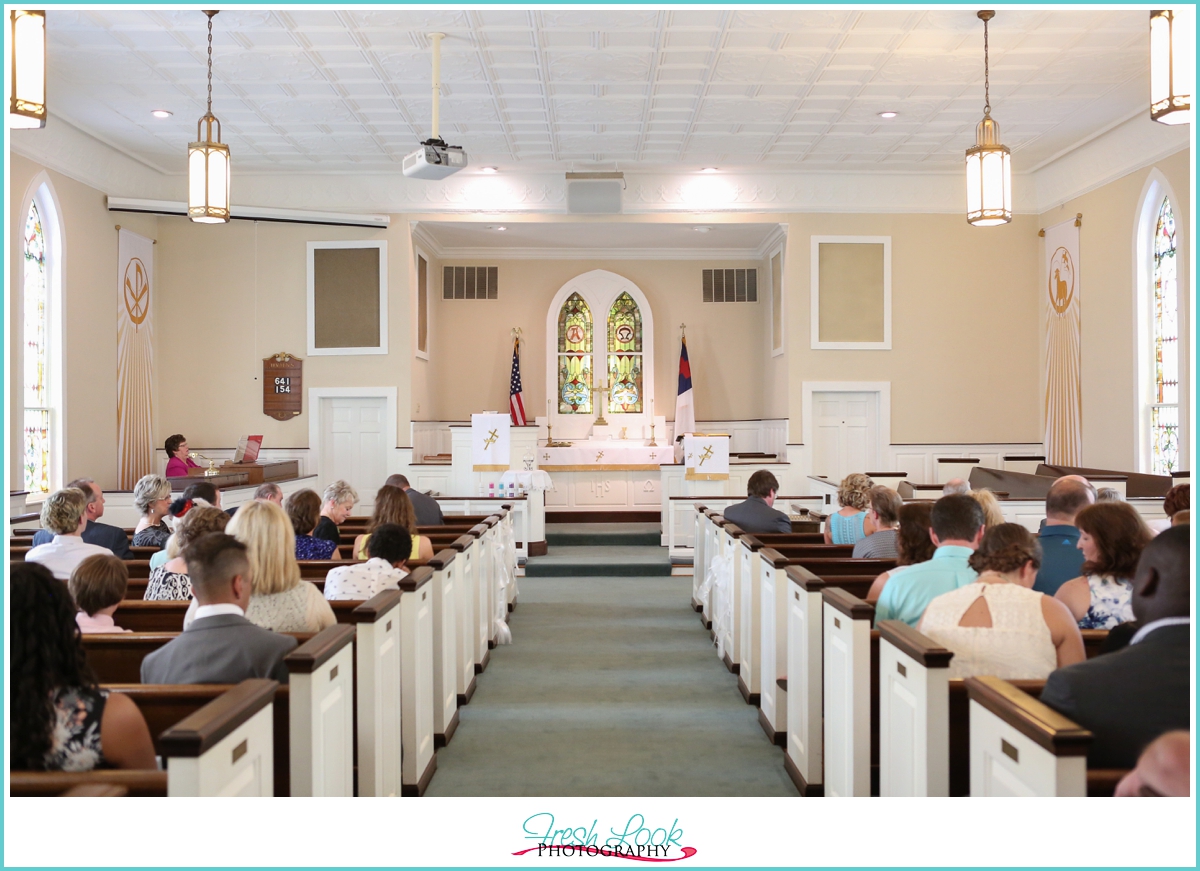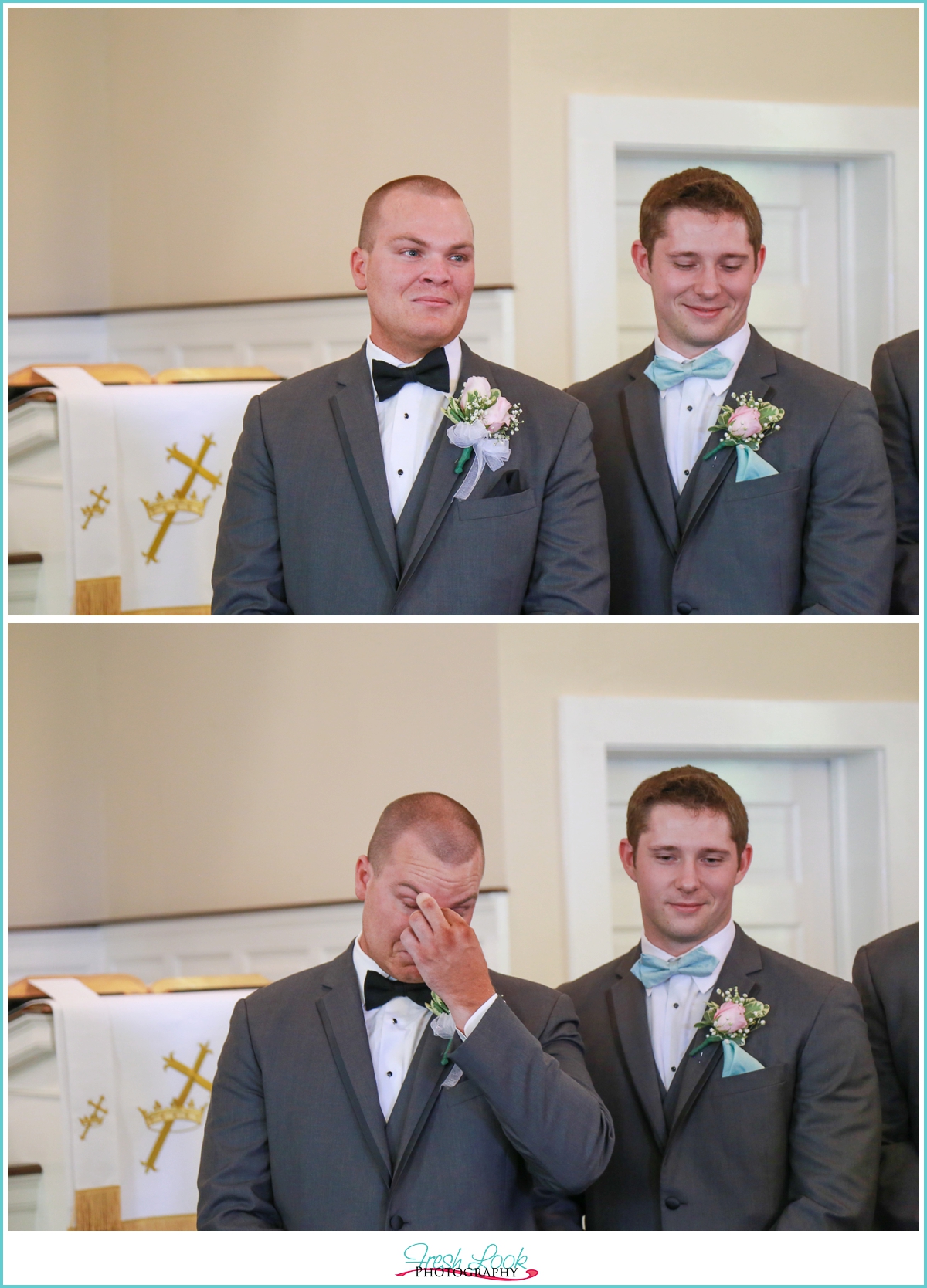 It was so sweet to see Caleb get emotional when he first laid eyes on Shiloh as she walked down the aisle.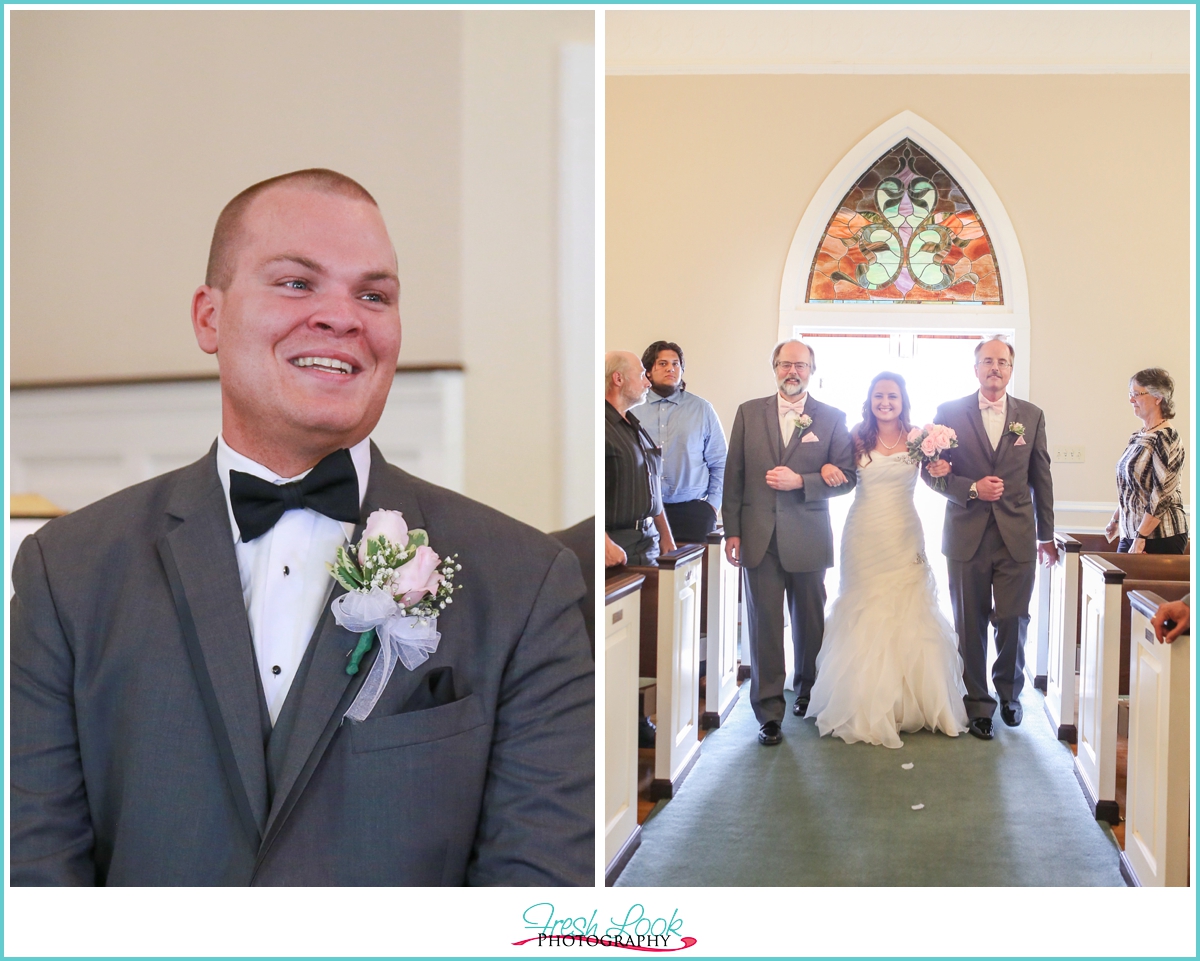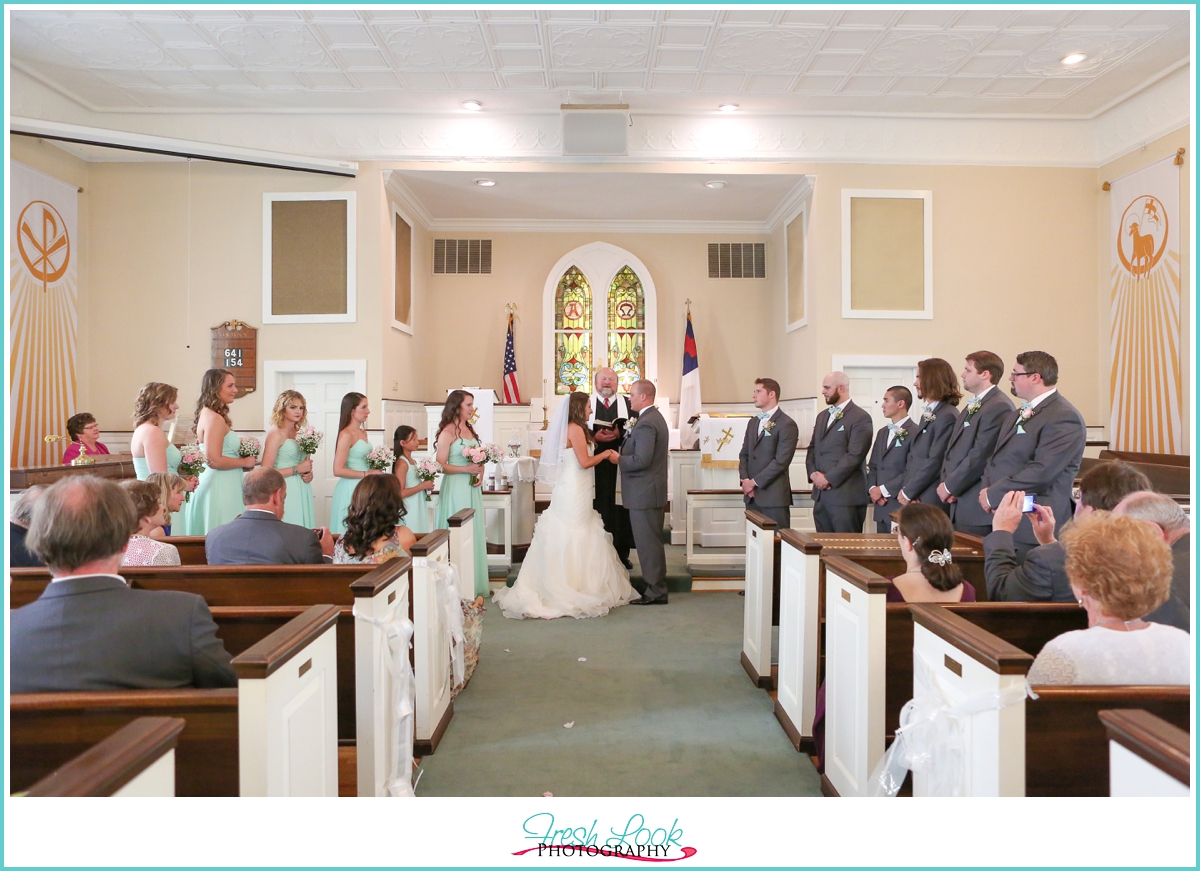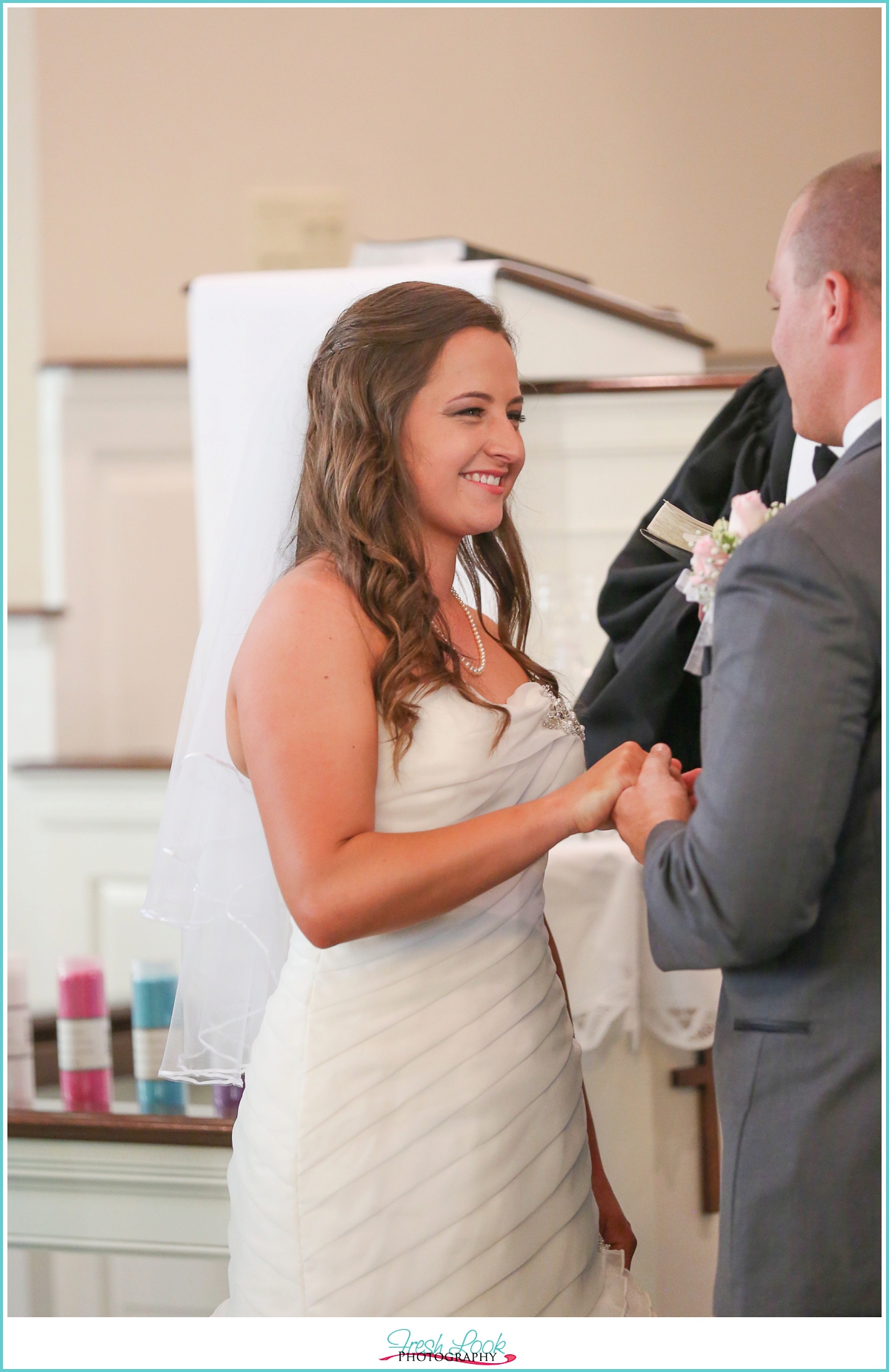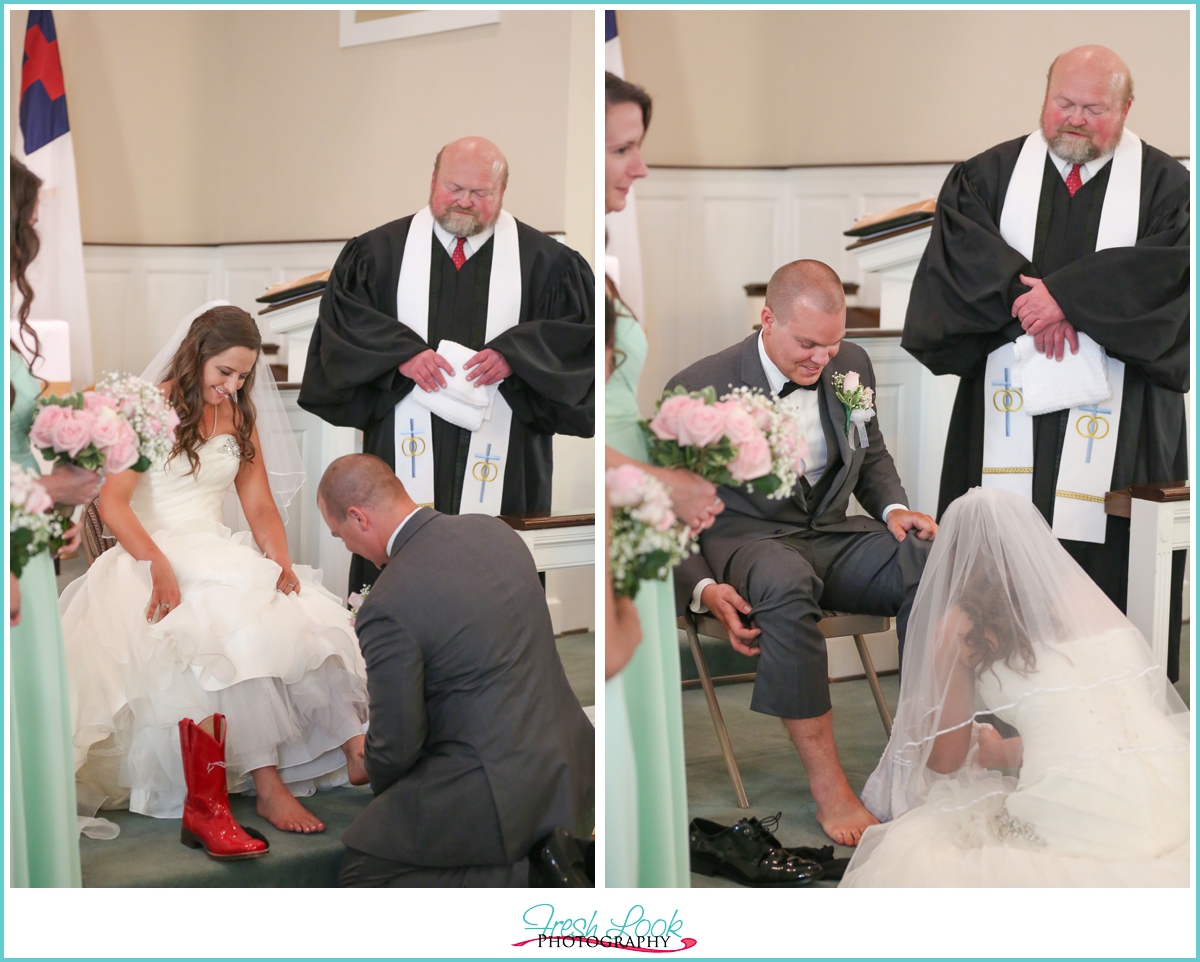 Shiloh and Caleb chose to do a symbolic washing of each other's feet to symbolize their long term commitment to love, service, hospitality, and equality.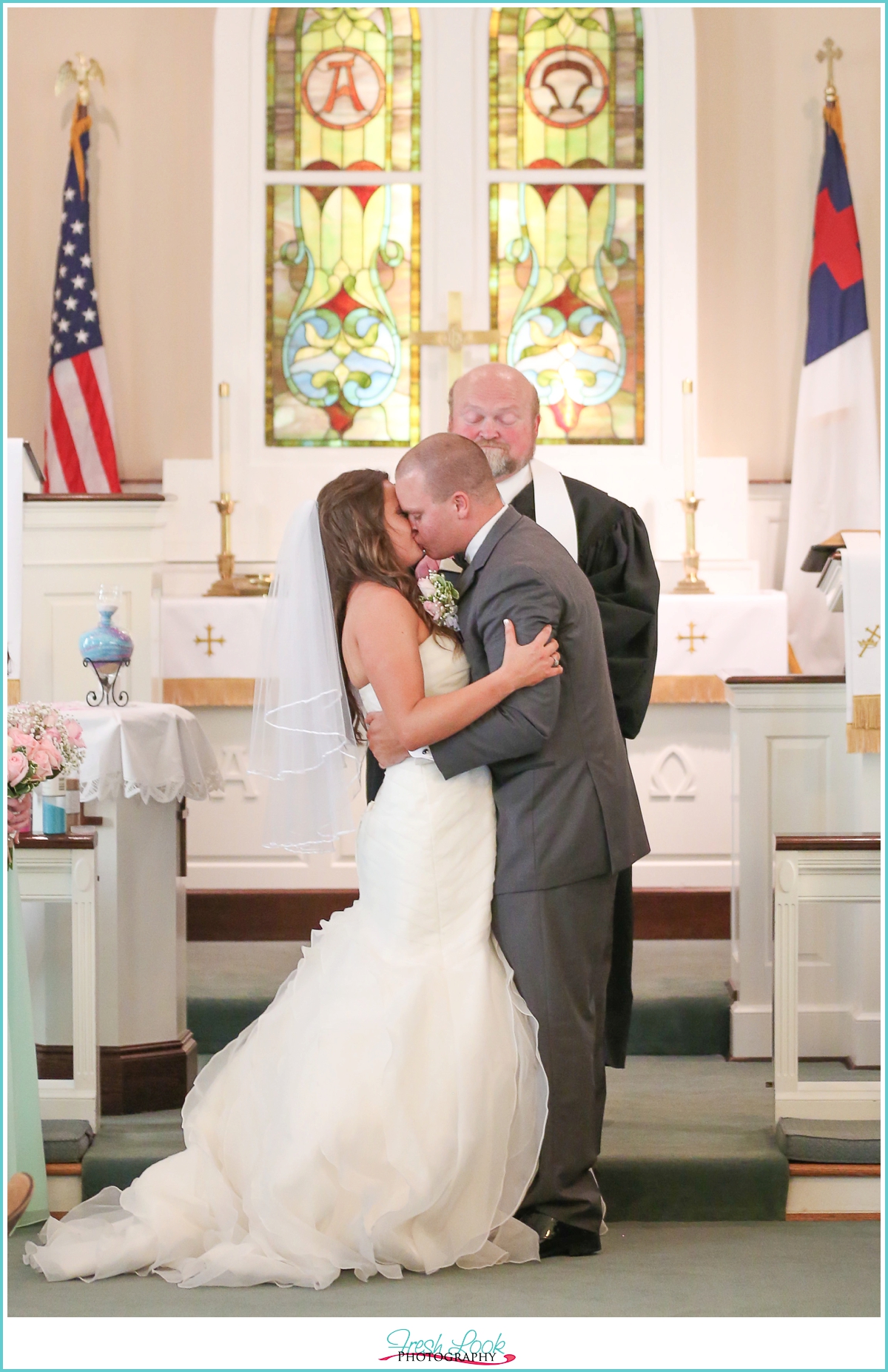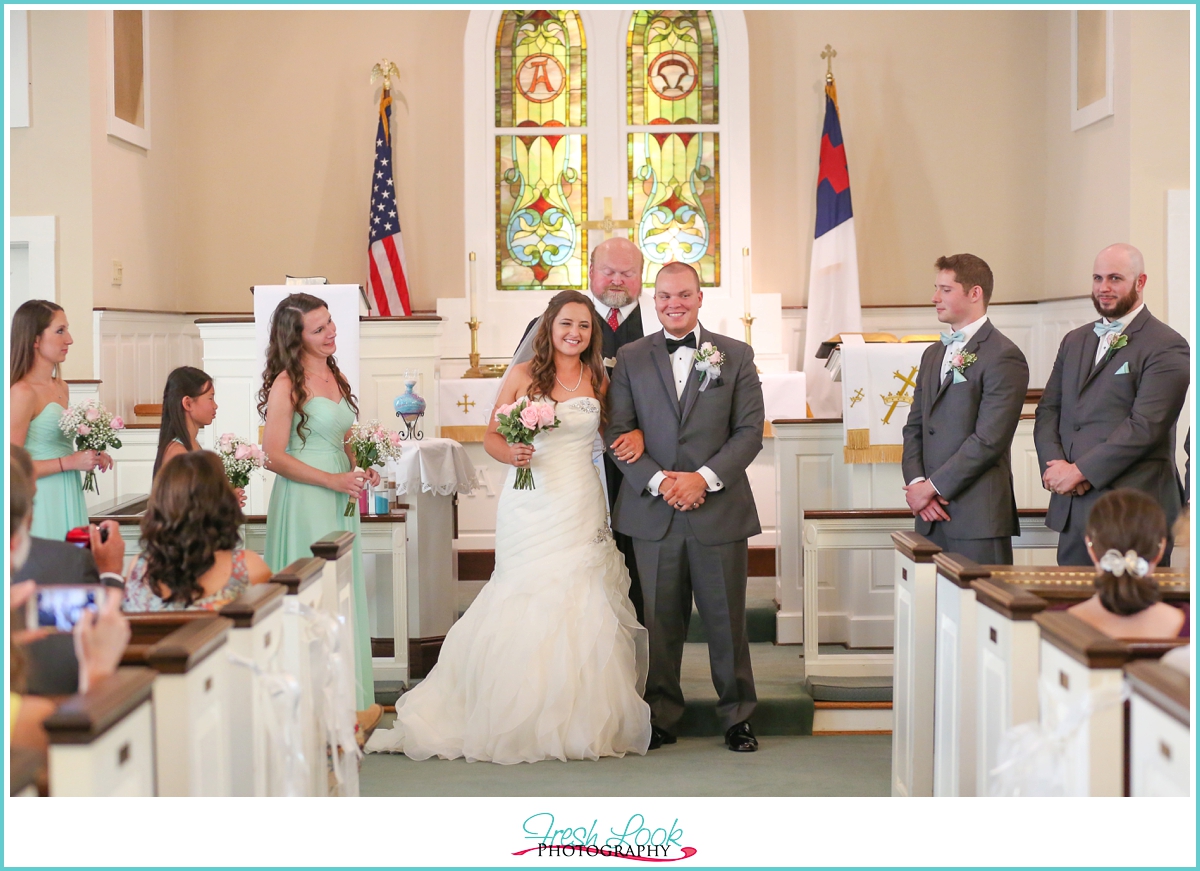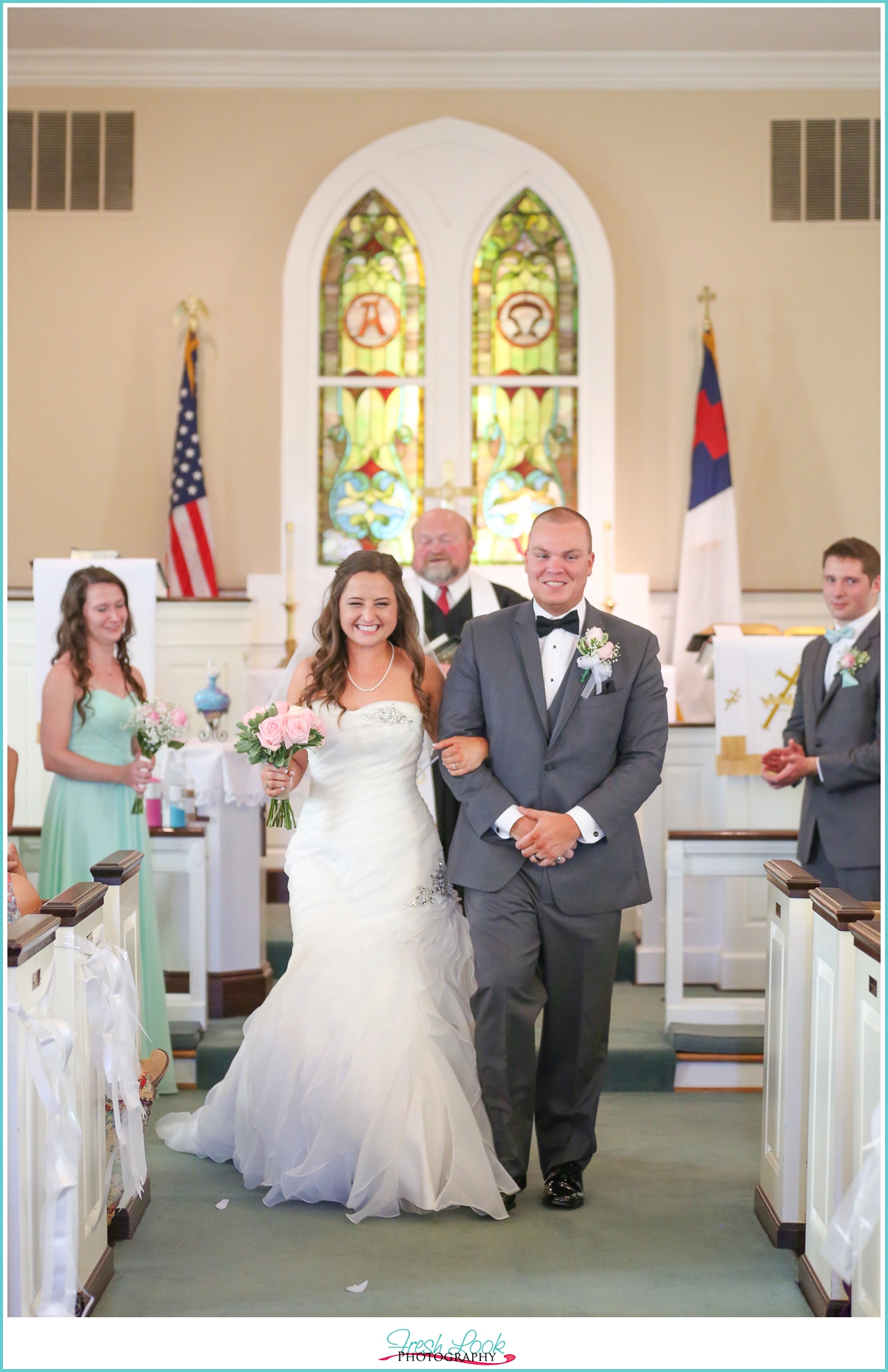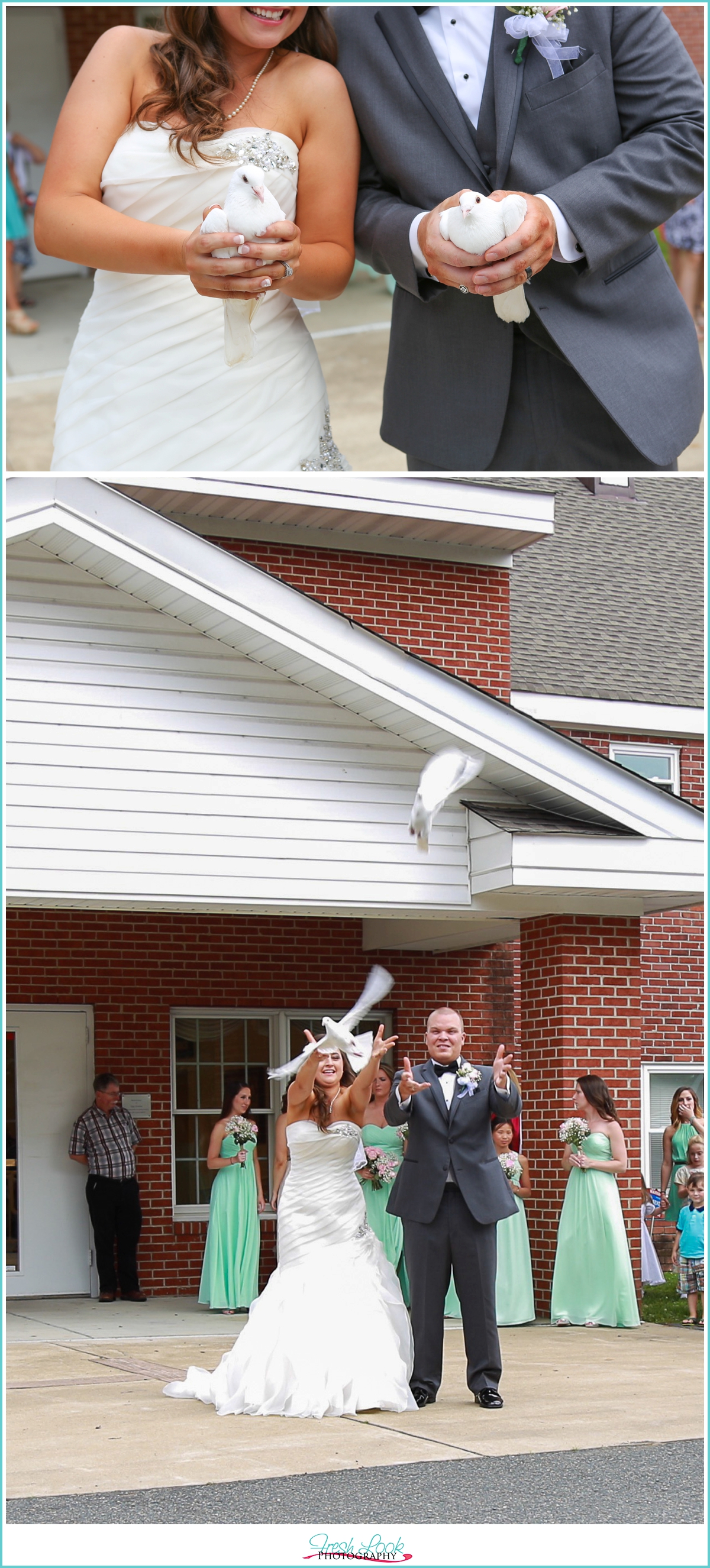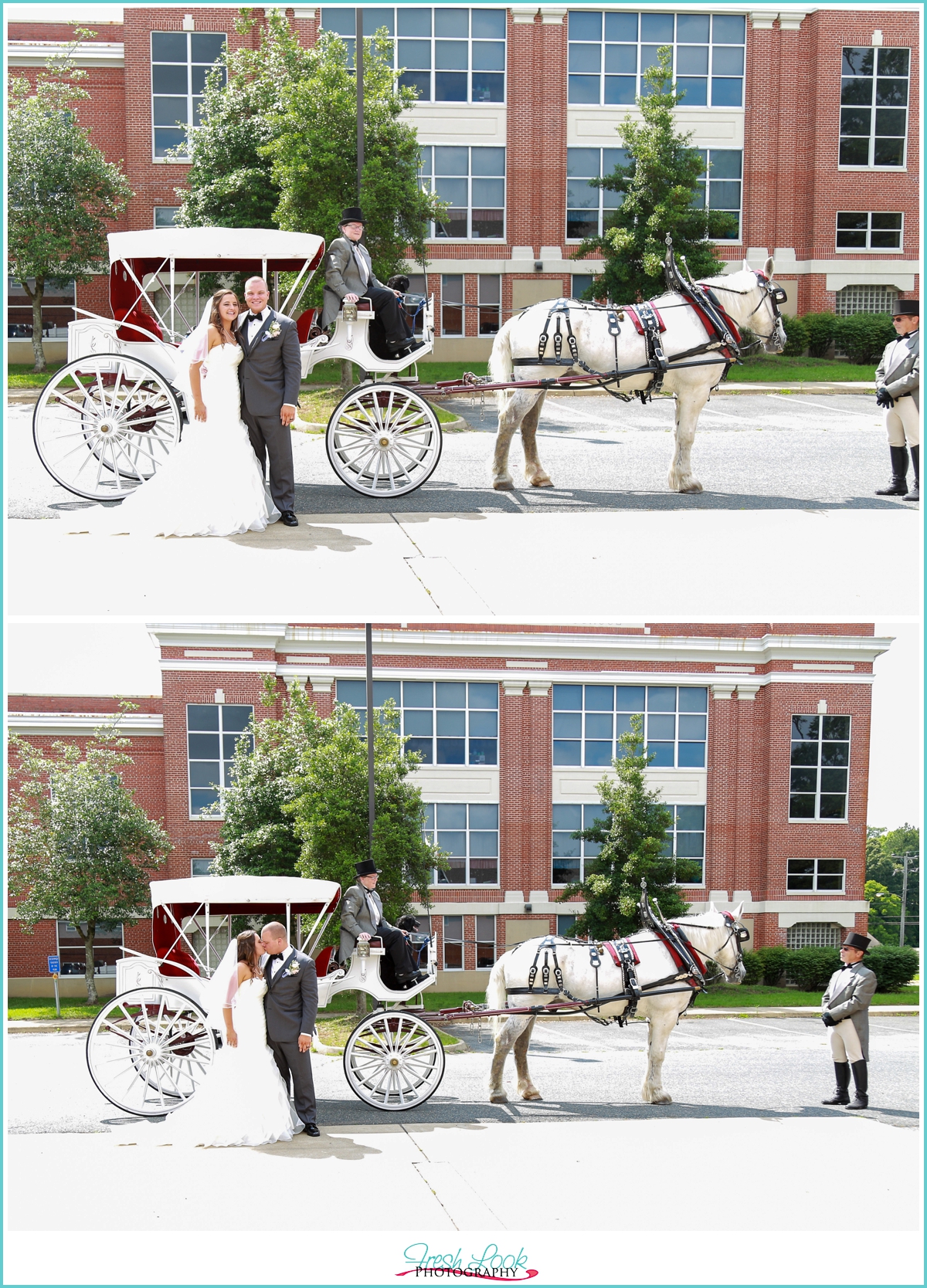 Shiloh and Caleb, thank you SO MUCH for trusting Eric and I to capture all the amazing memories that were part of your wedding day! We have had such a blast getting to know you guys, and know that life has nothing but amazing things in store for you both. Love ya bunches!!!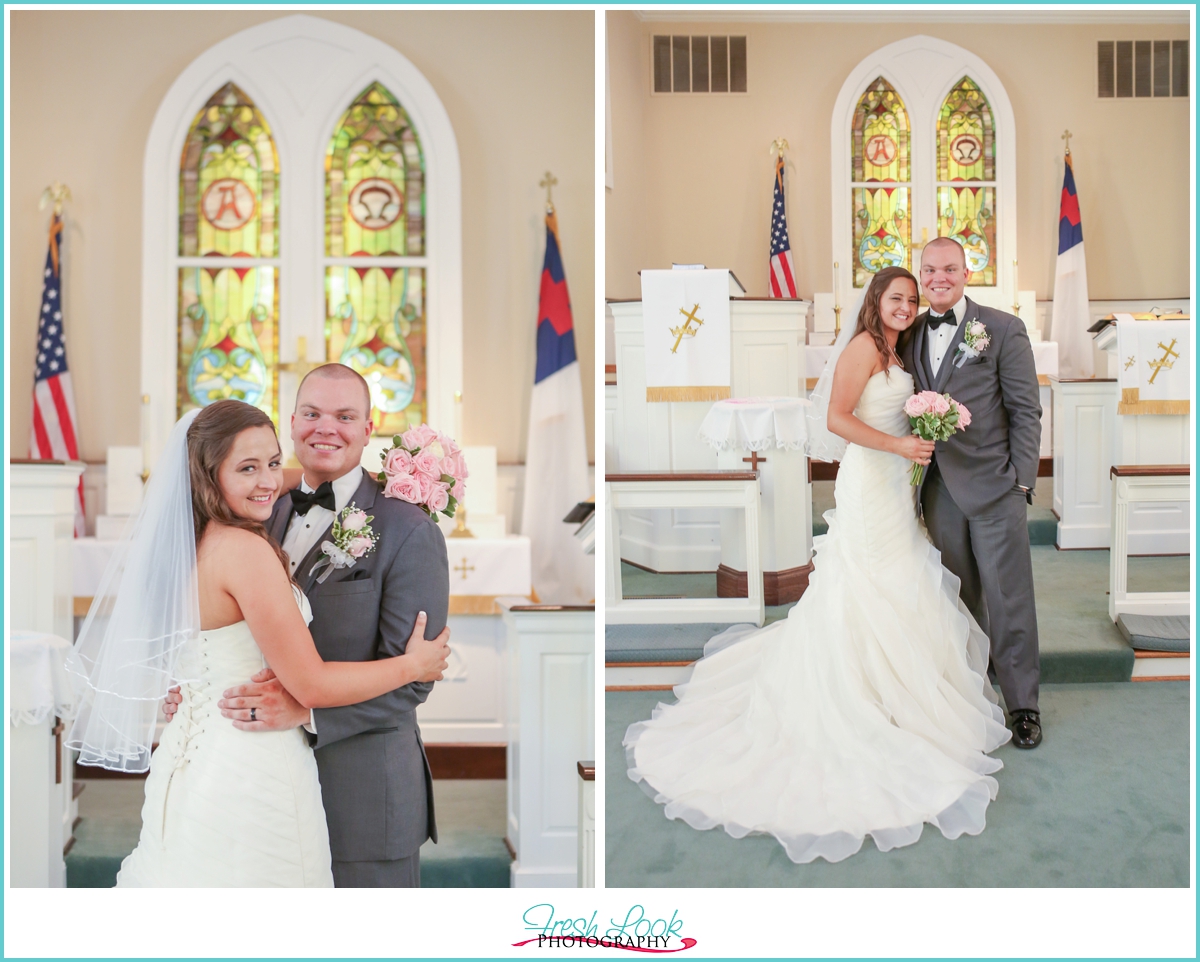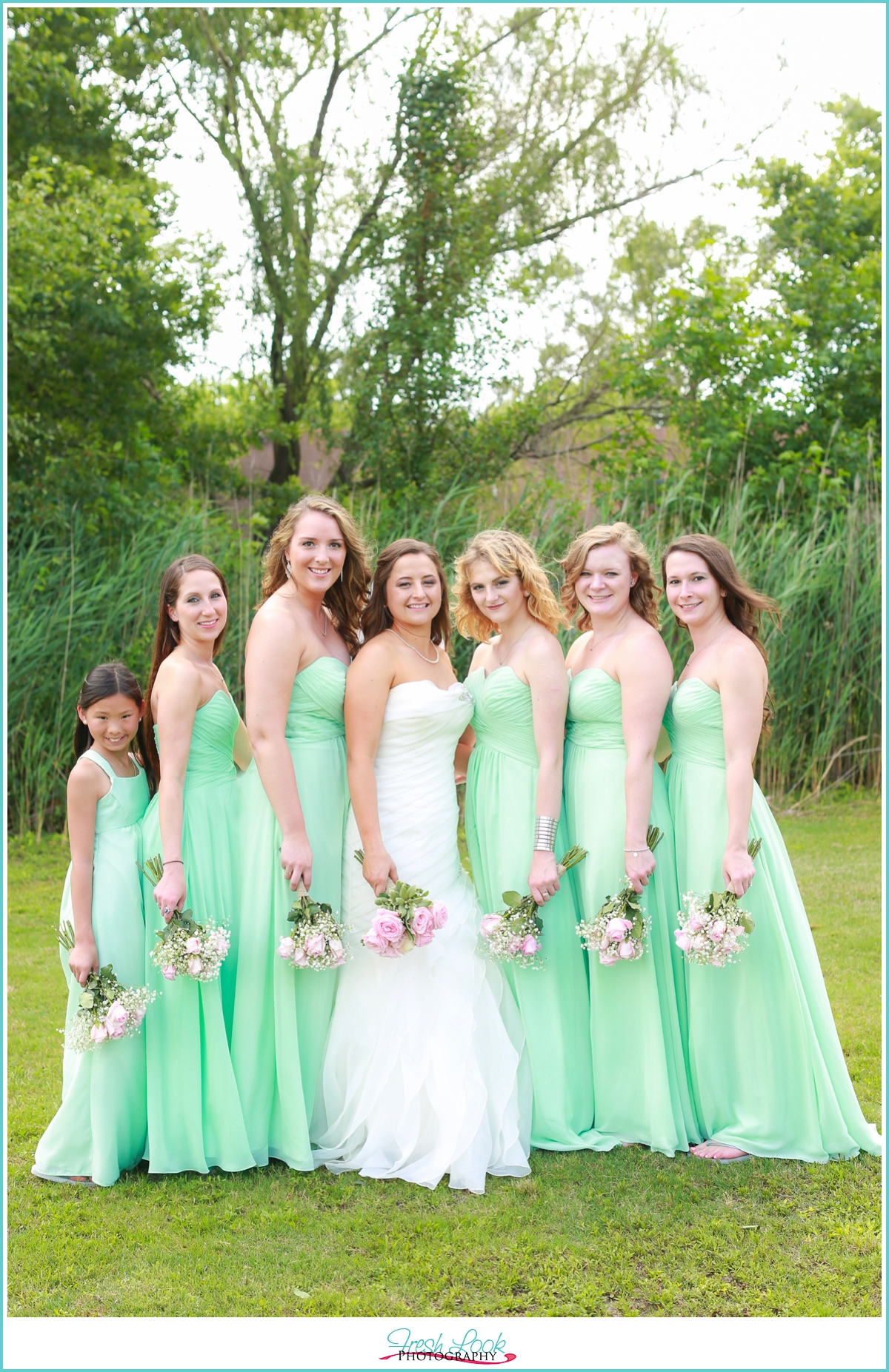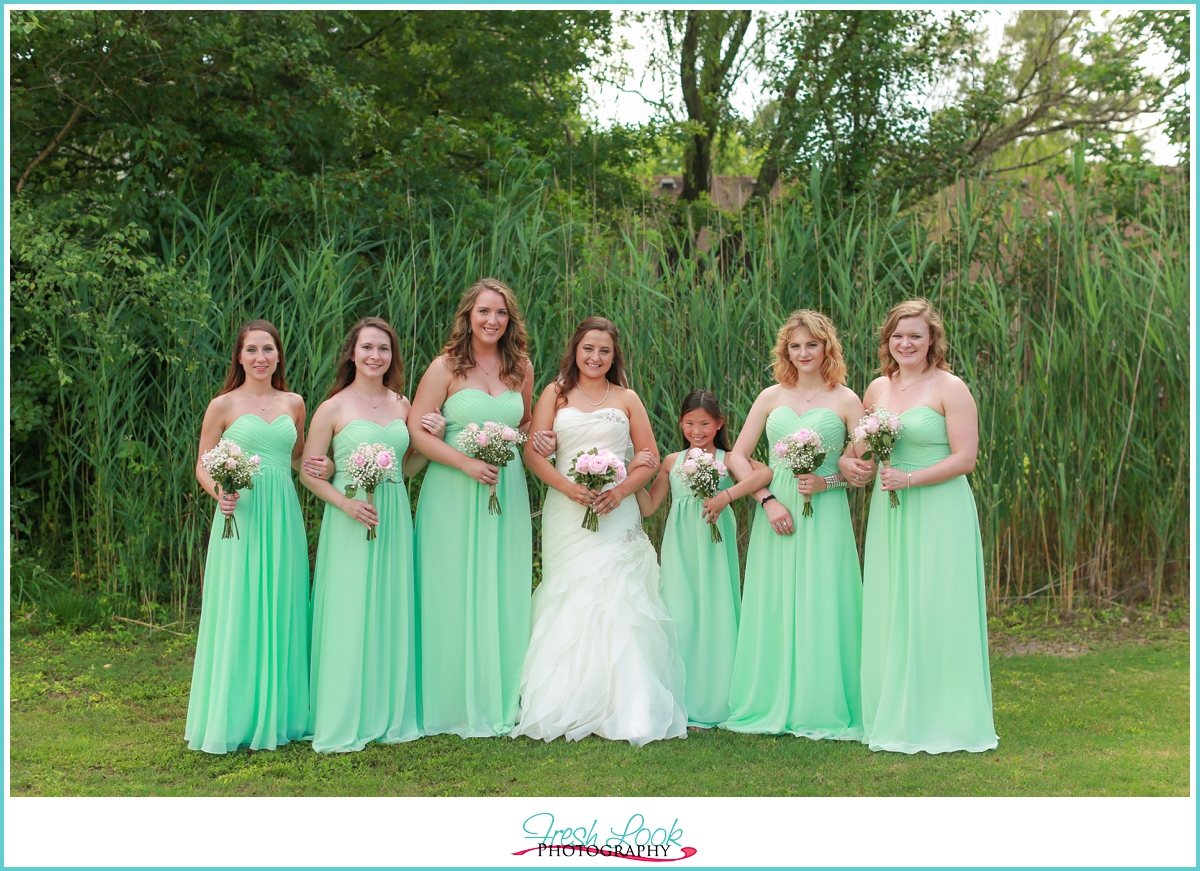 This photo was pretty epic because we had the girls posing like they thought the guys would pose, and the guys posed like they imagined the girls would act… I had to restrain myself from bursting out laughing when I saw the finished product!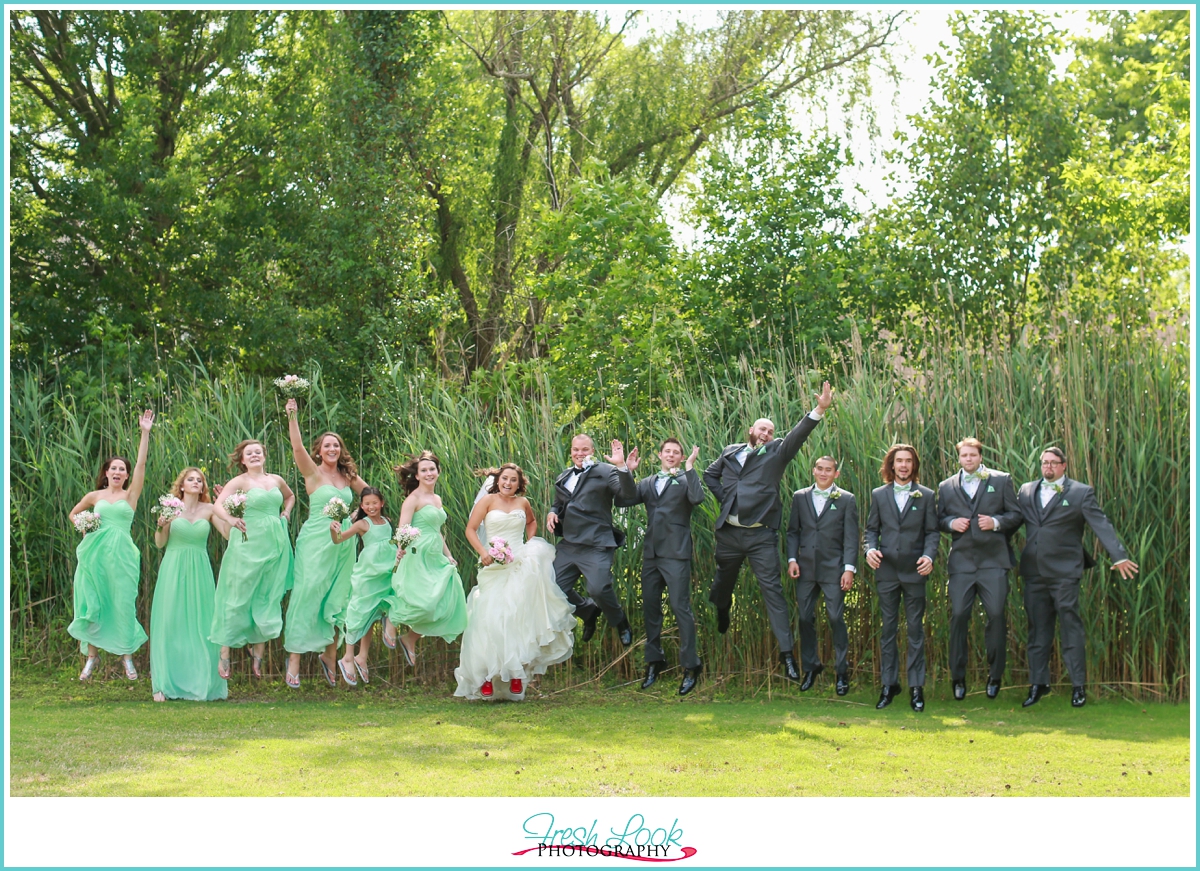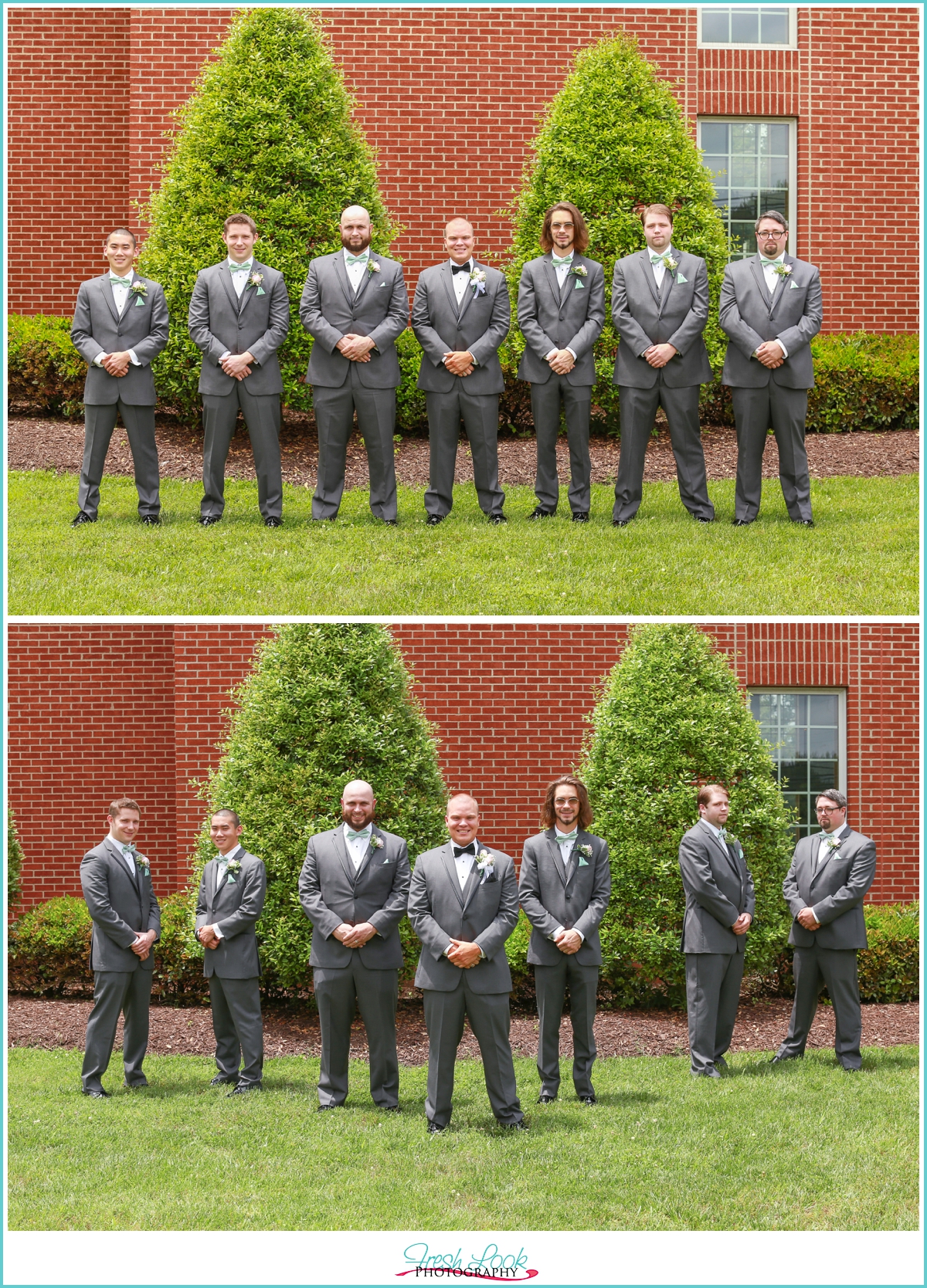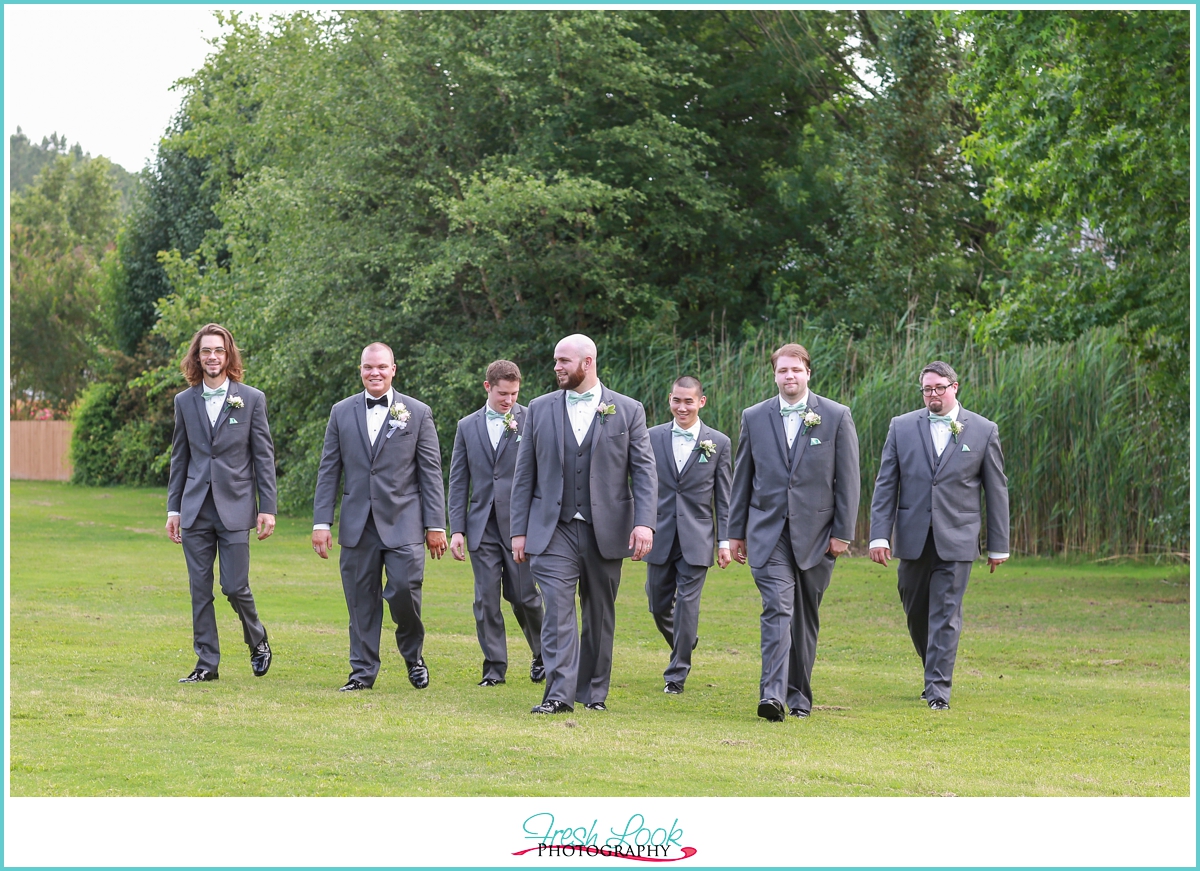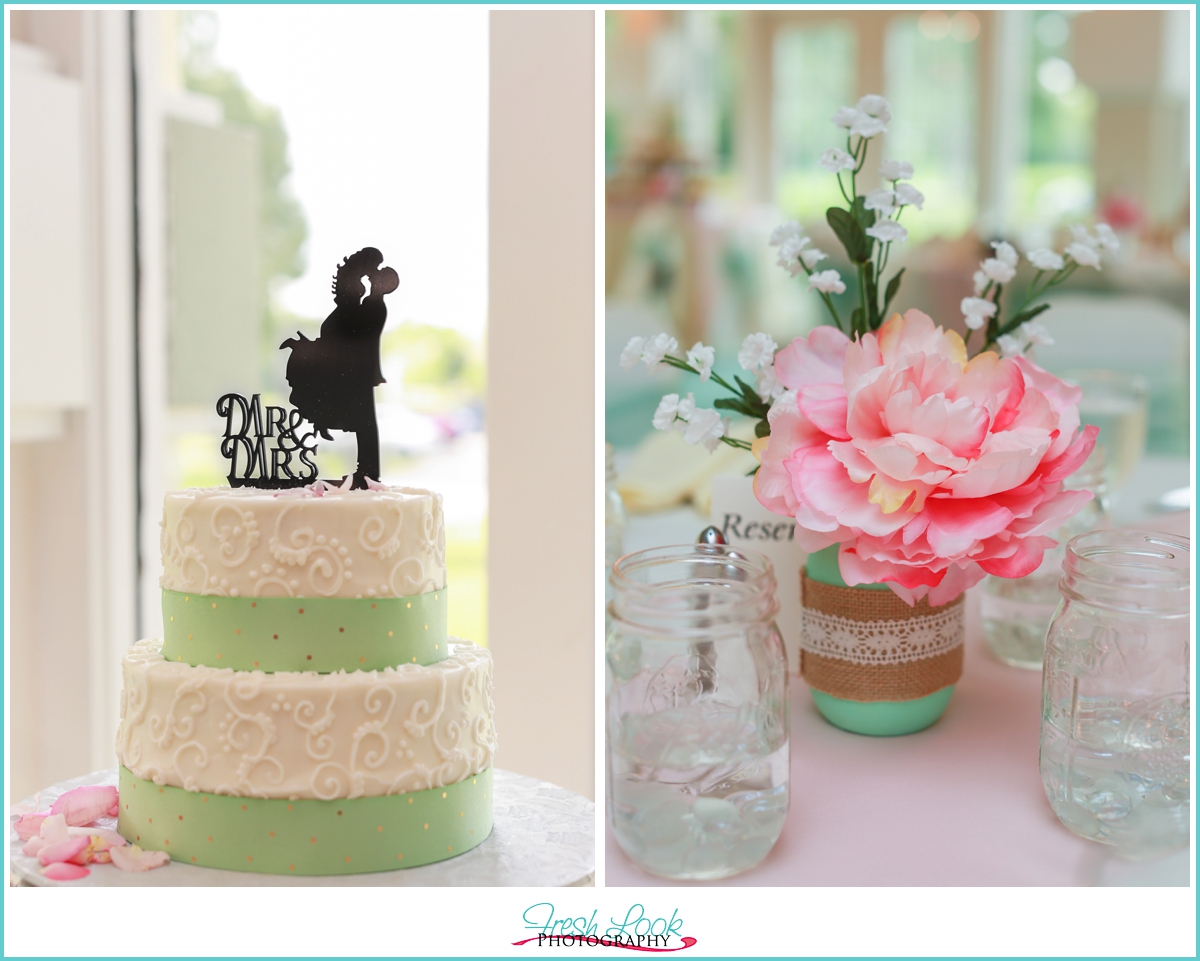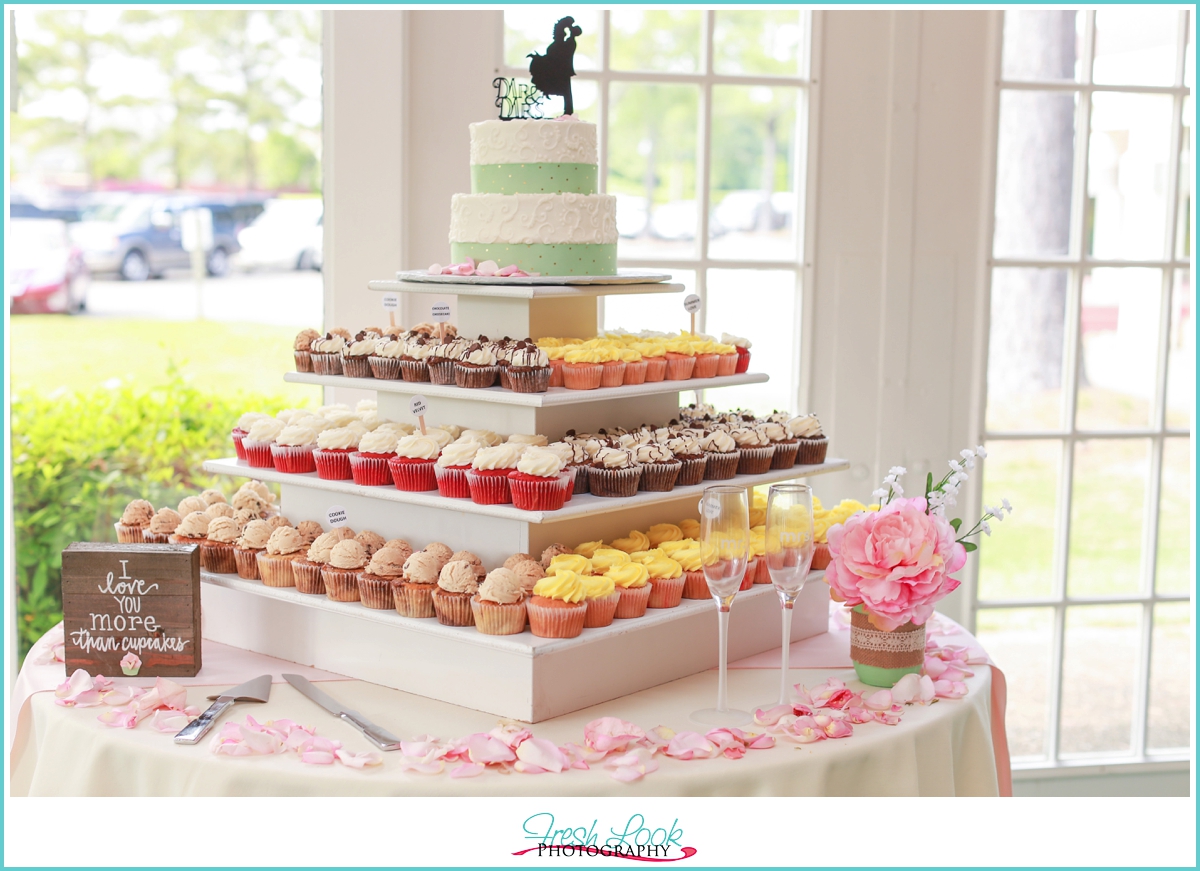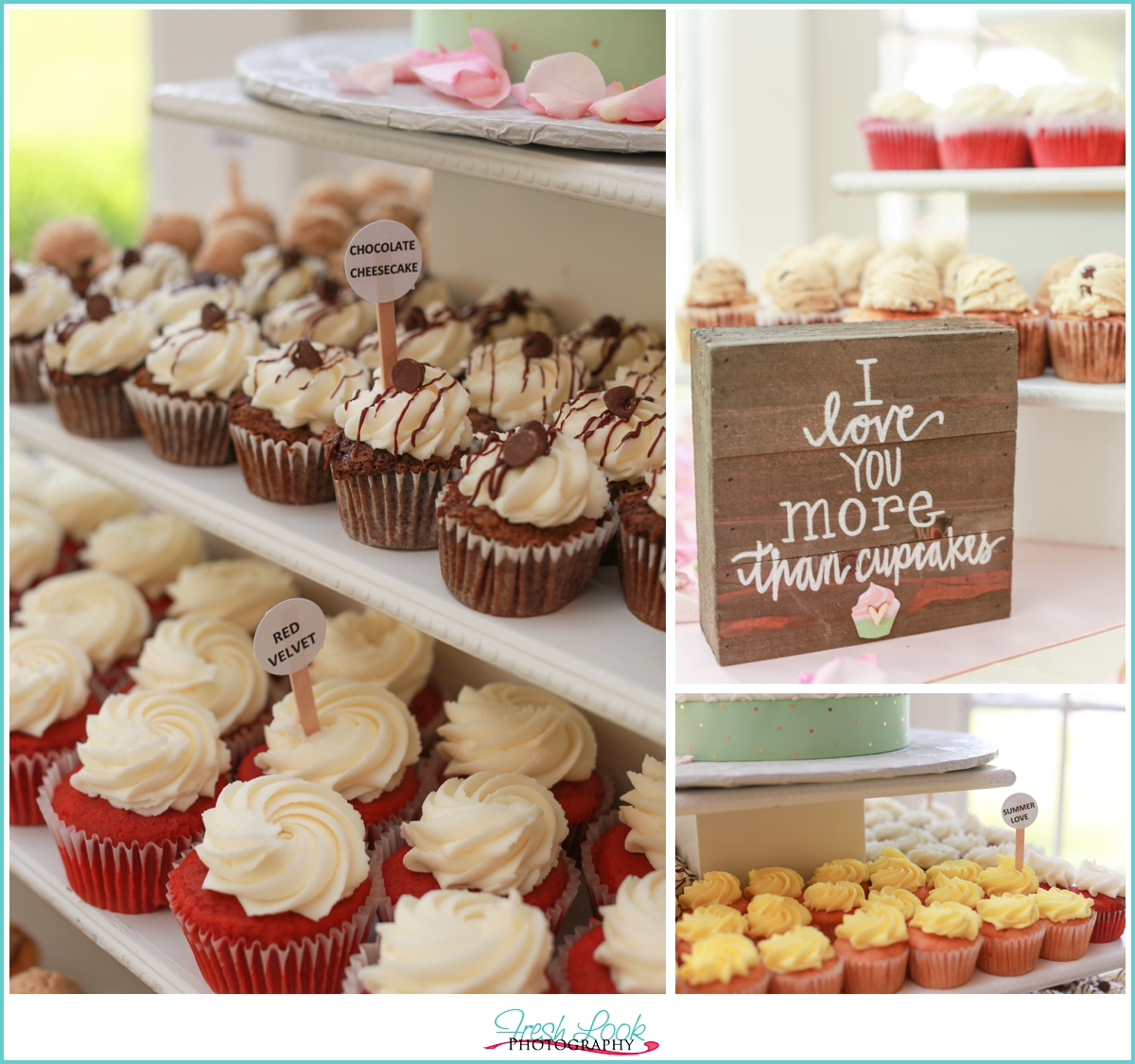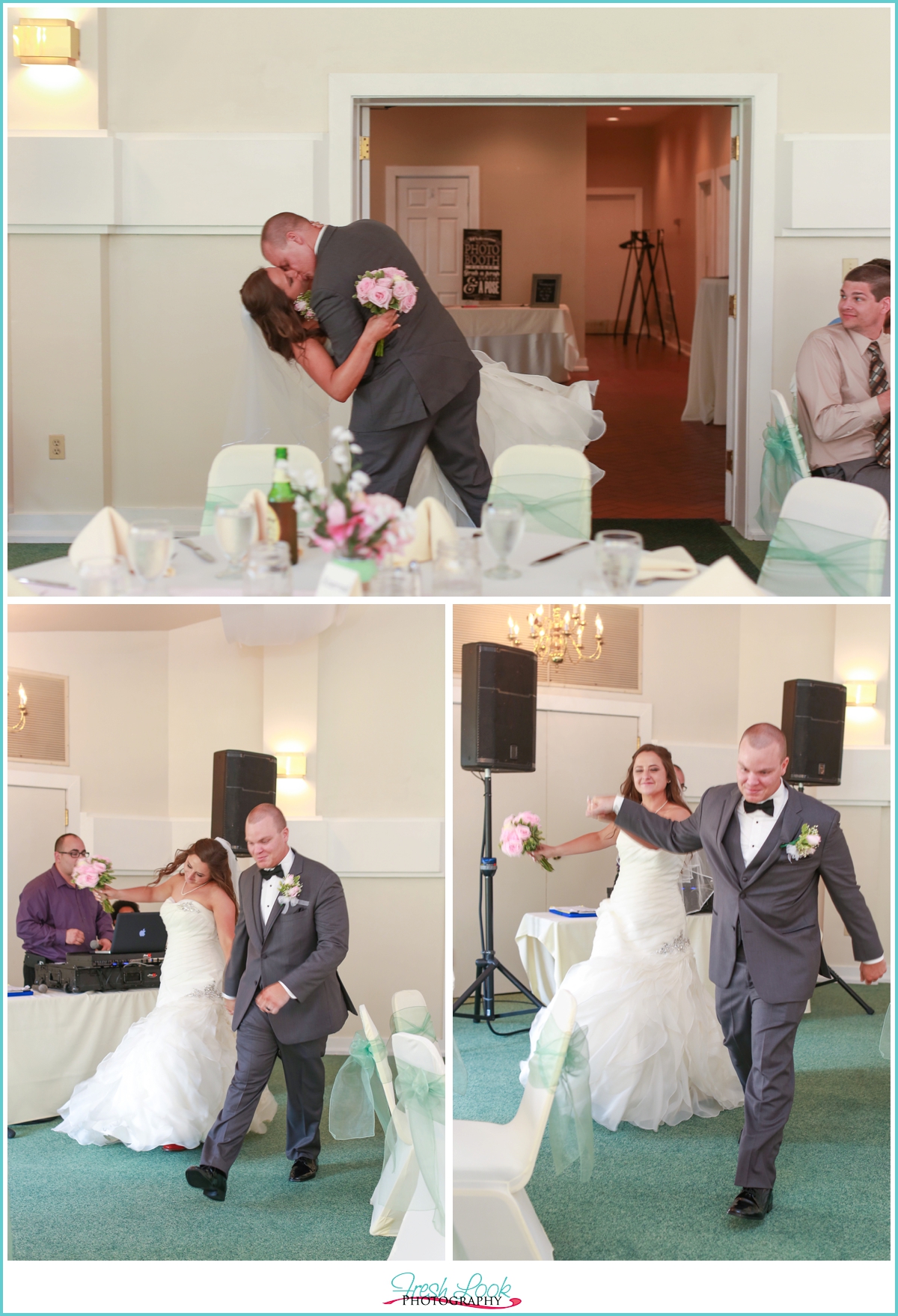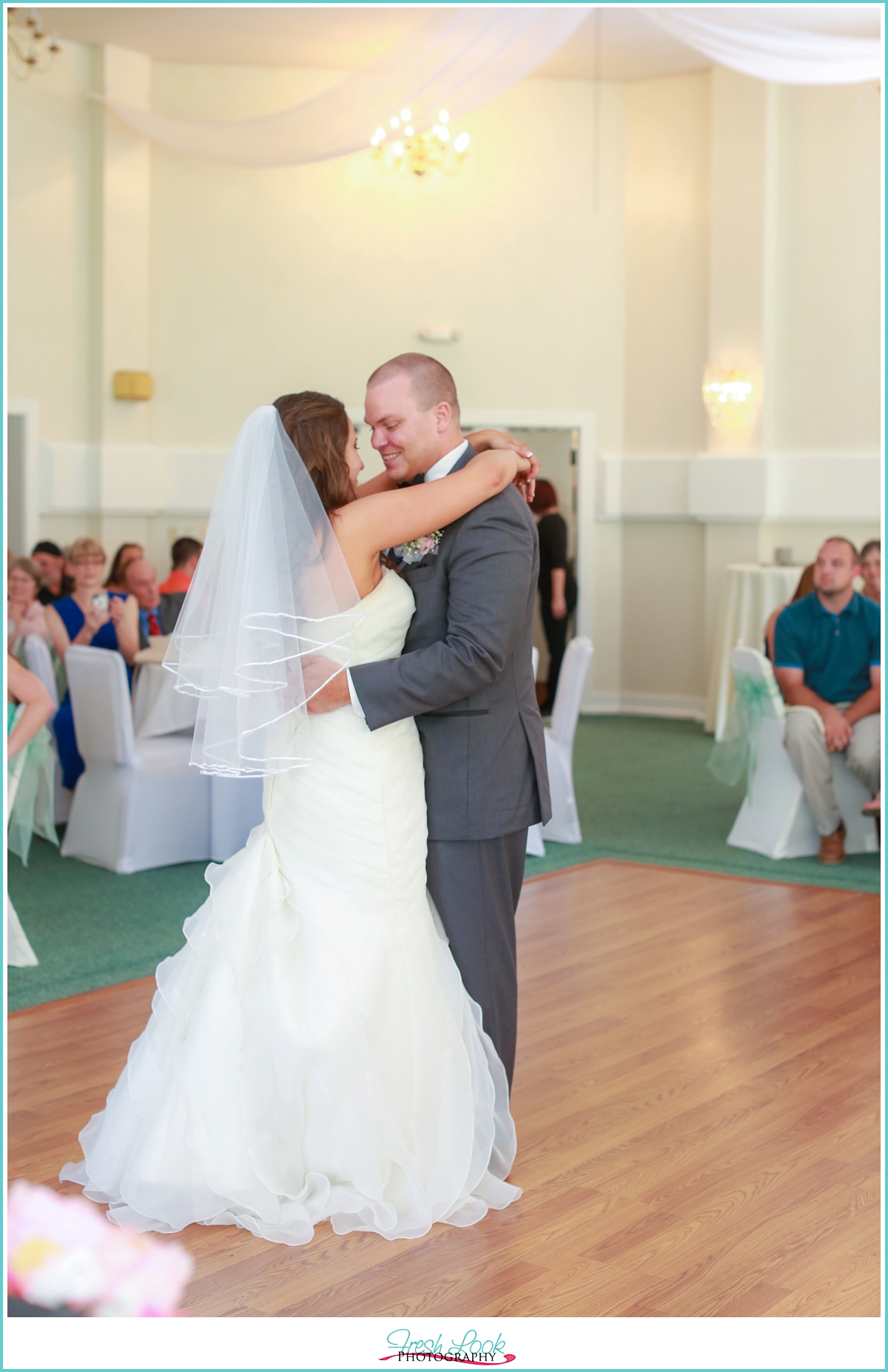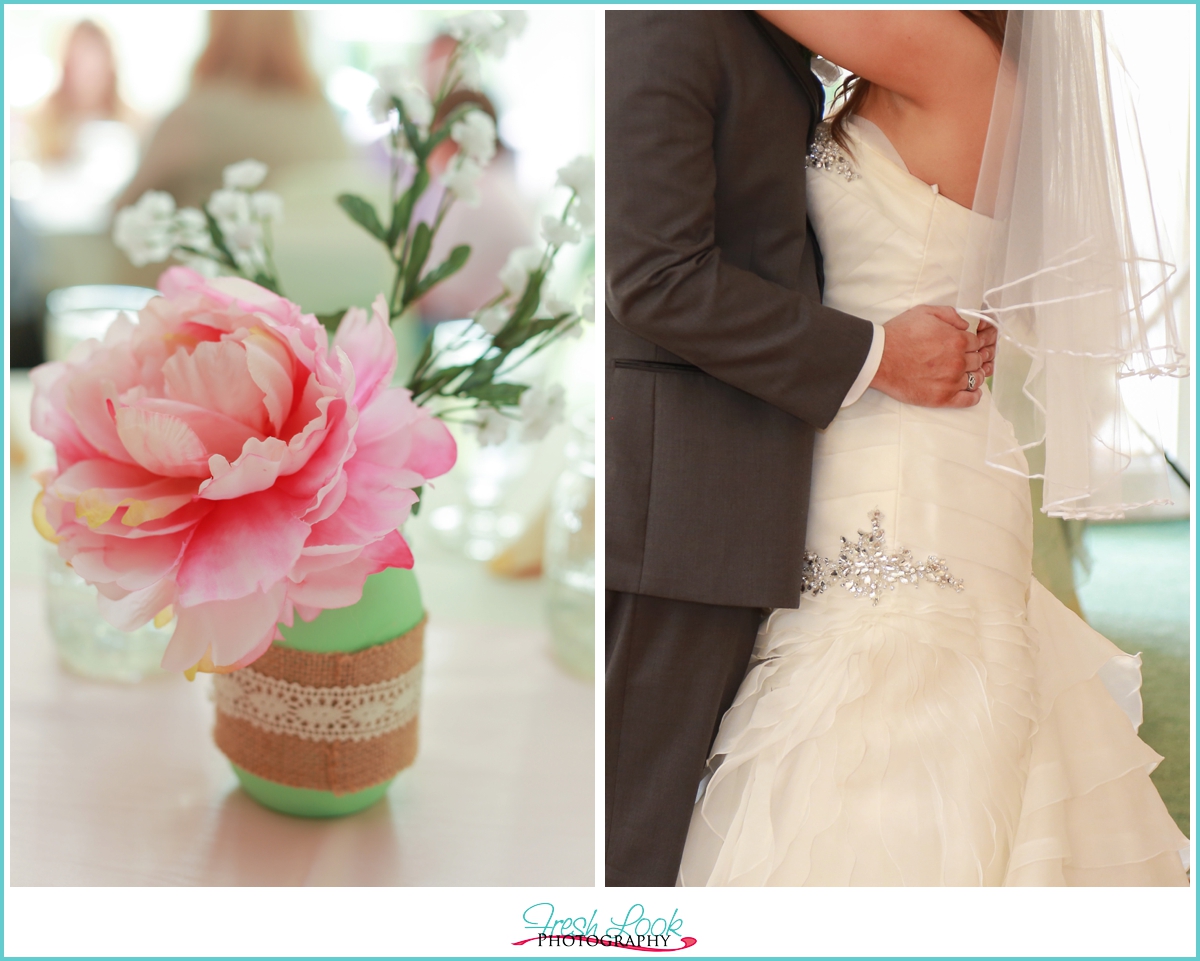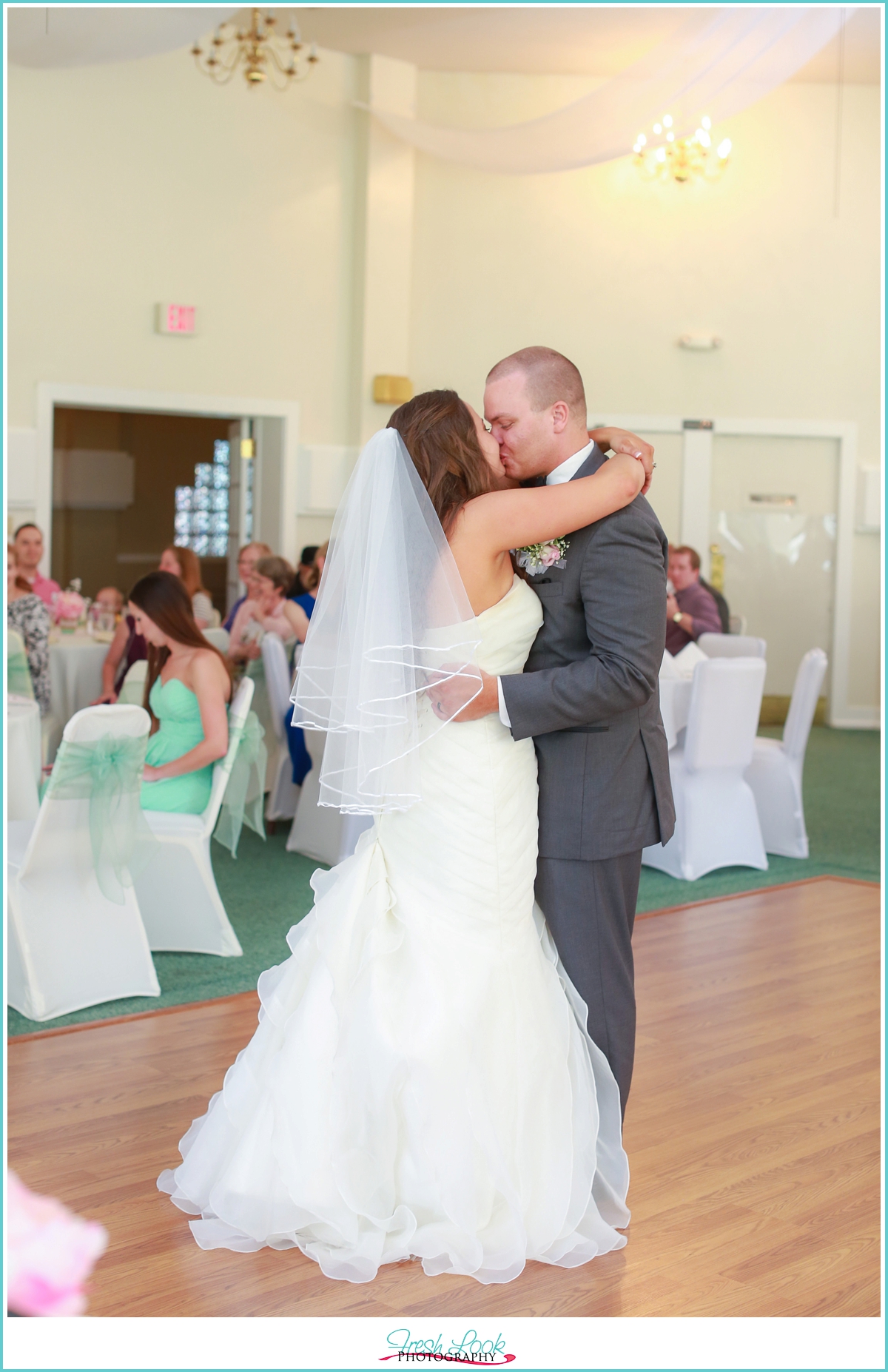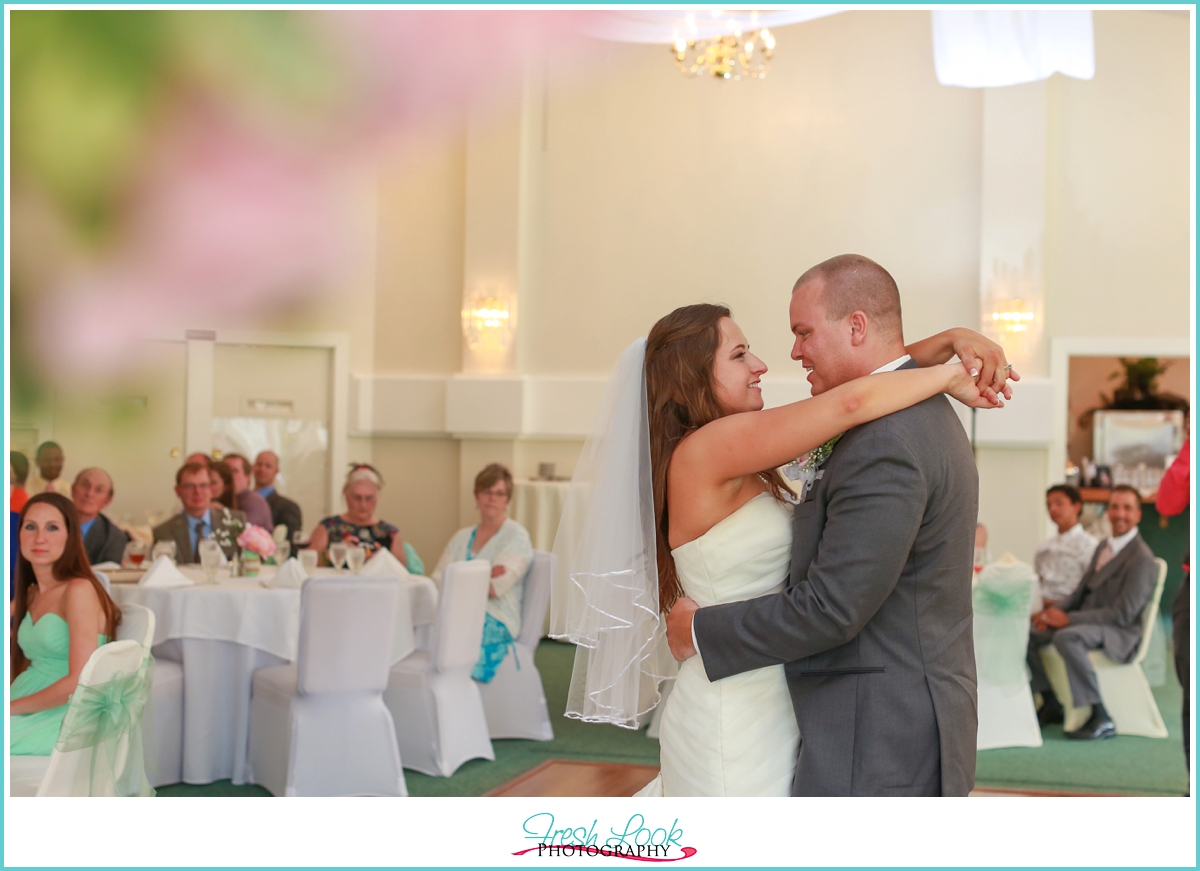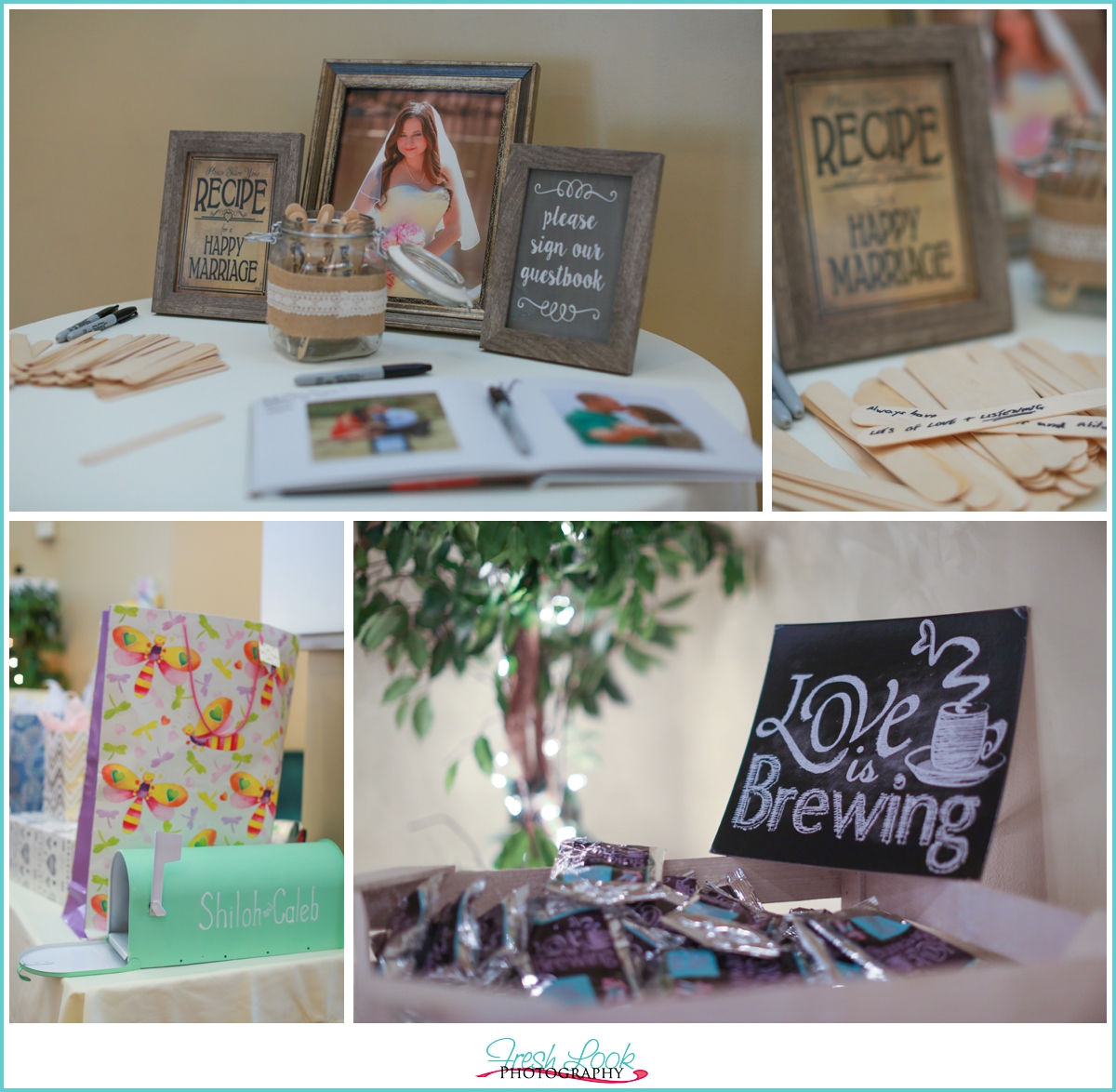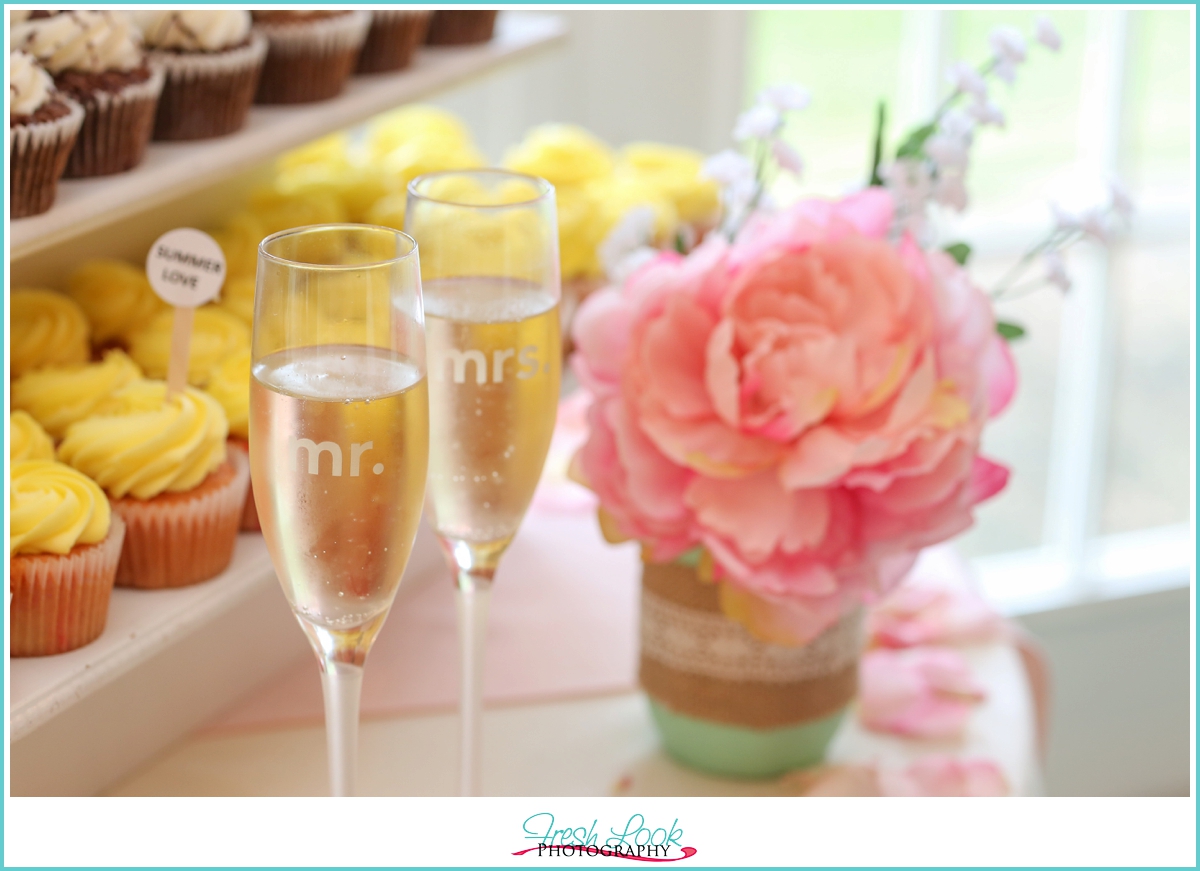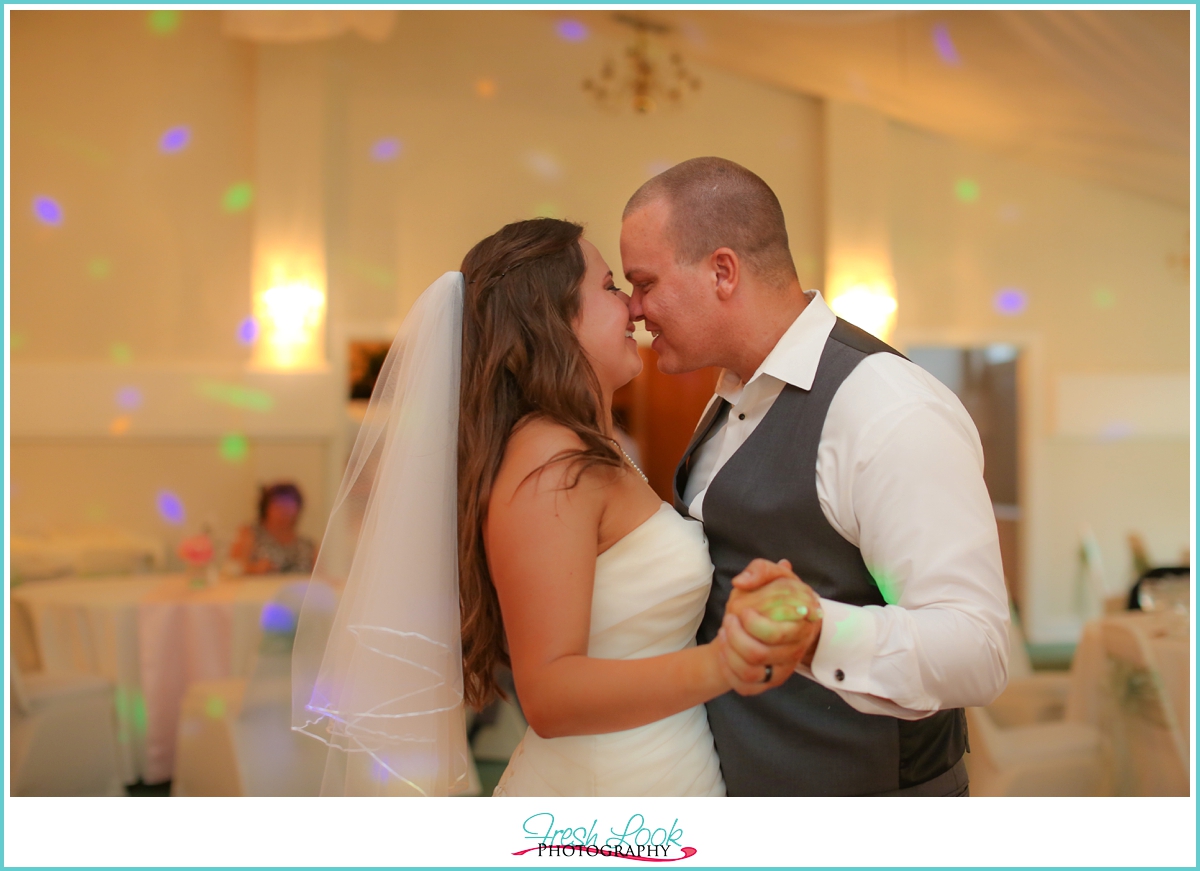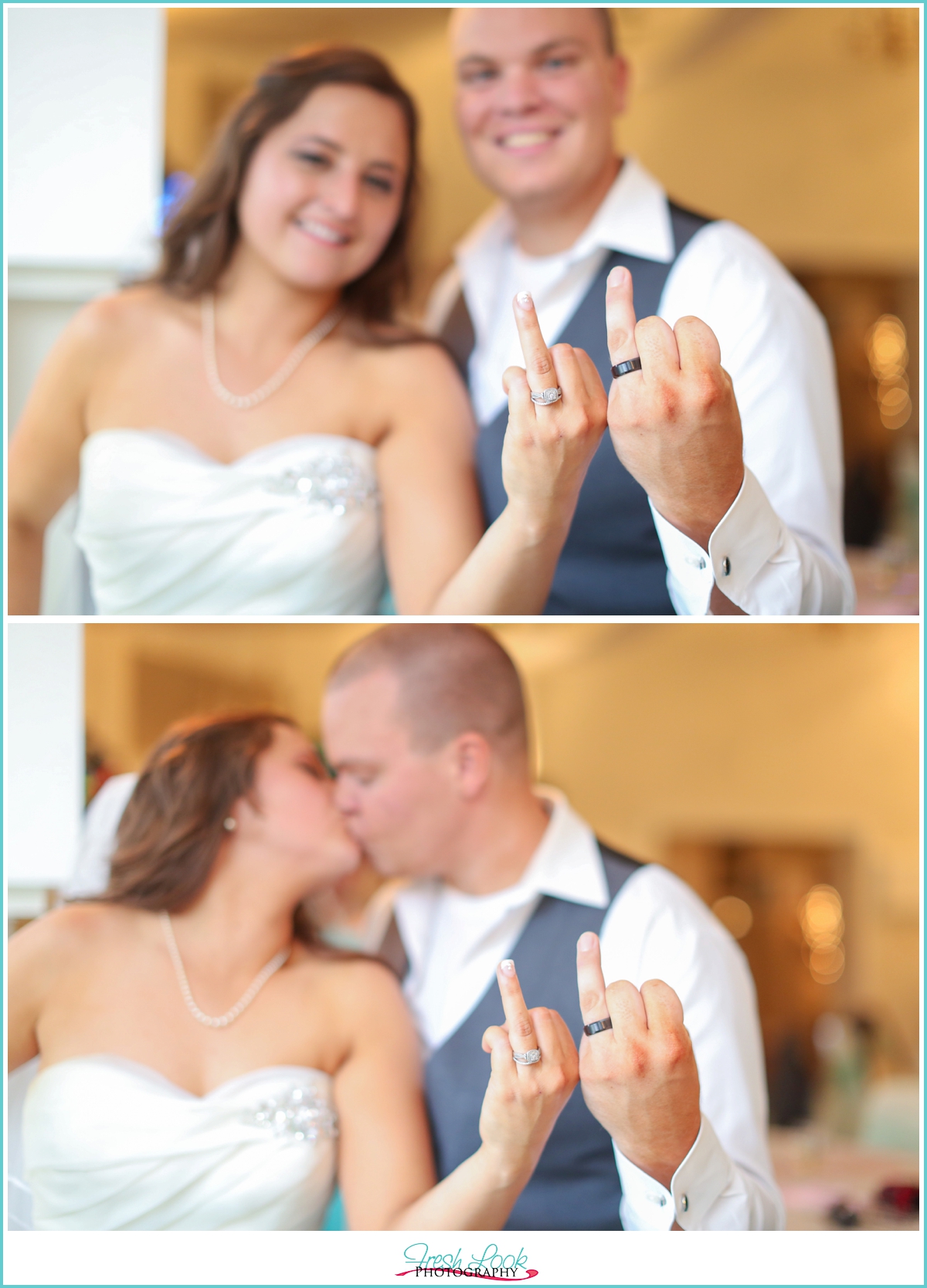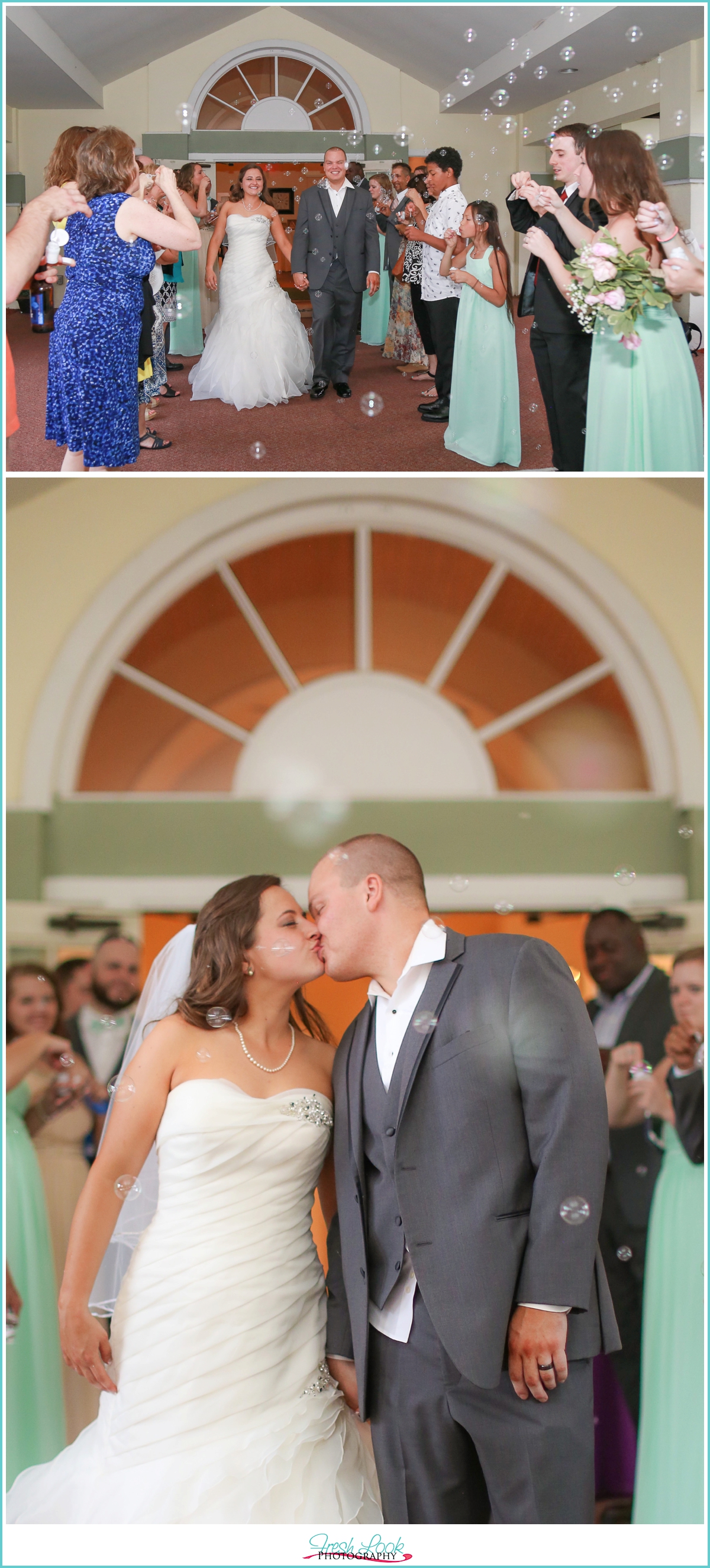 Vendors
Church: Hickory United Methodist Church | Reception and Catering: Traditions Venue and Catering | Wedding Gown: Jingles Bridal Boutique | Bridesmaids Dresses: Azazie Company | Groom and Groomsmen Attire: Mens Warehouse | Hairstylist+ MUA: Casey Reames | Florist: Julianne Paulin | DJ: Astro Entertainment | Cake: Carolina Cupcakery | Invitations: Vistaprint | Carriage: Chariots for Hire