I love getting to know the families we photograph and figuring out where would be the perfect spot to take pictures. So when I met the Clay family and we started talking, DeShauna and I quickly agreed that a military themed session in Norfolk would be so much fun! Not only does this pay tribute to her hubby (who is currently serving as active duty in the Navy), but it provided some unique locations for us to interact with!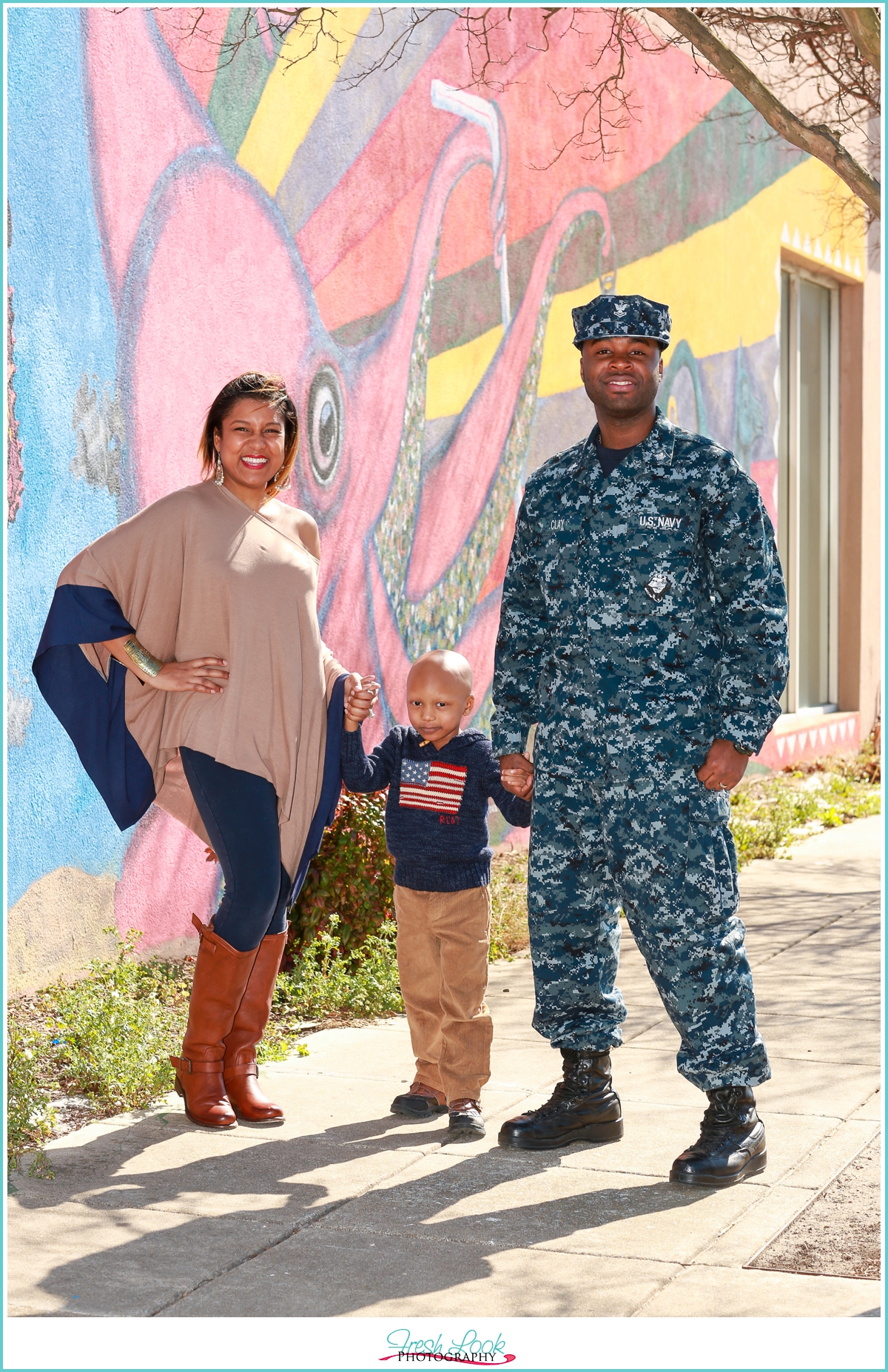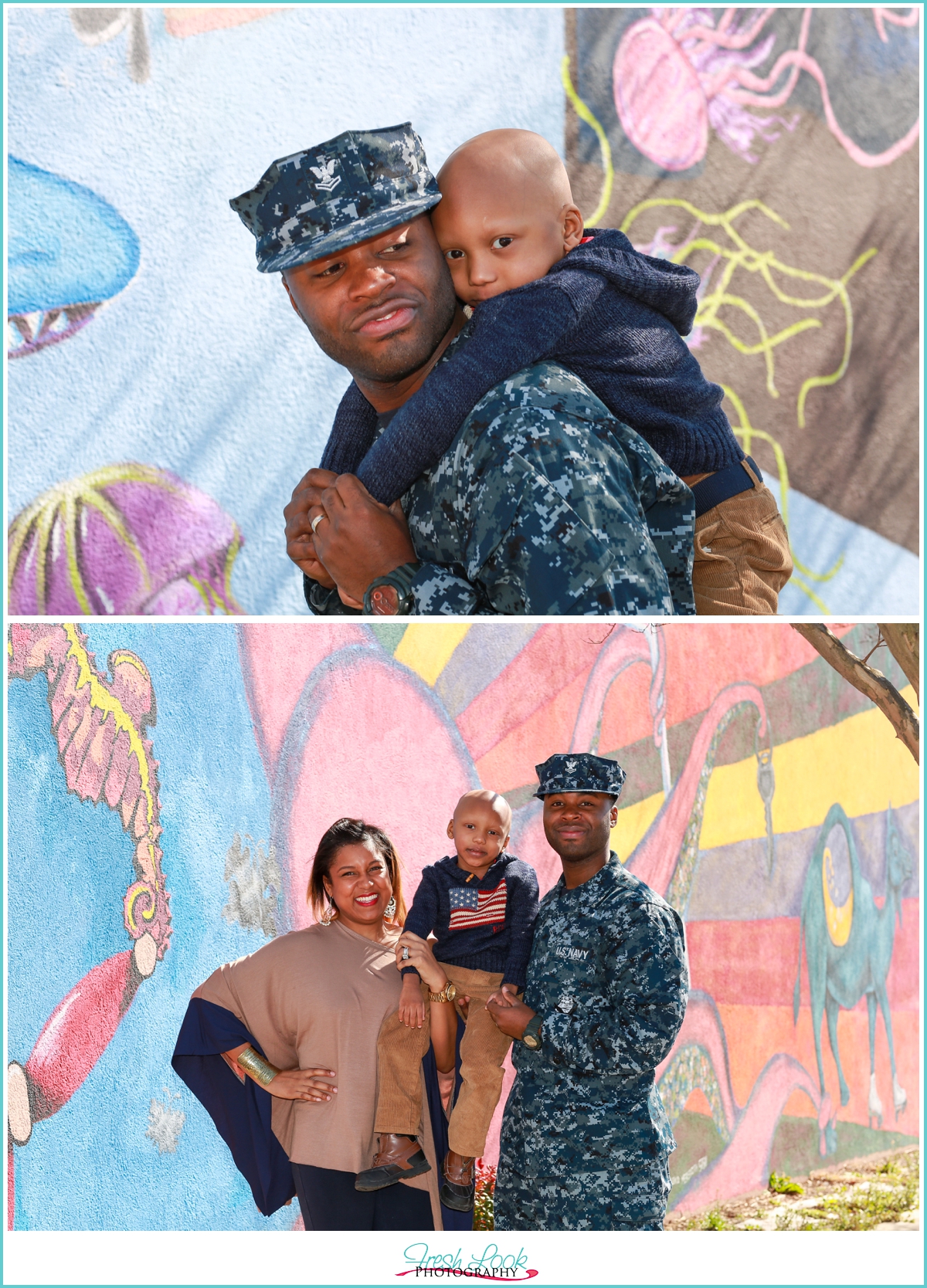 Military Themed Session in Norfolk
I'd love for you to get to know this sweet family, so here's more about them:
Describe Your Perfect Saturday Together:
Our perfect Saturday together would consist of sleeping in, watching movies, and having my boys "wait" on me hand and foot. Well, let me take that back LOL. I guess that would actually be my perfect Saturday :-). A perfect Saturday for the Clay family consist of eating out since during the week is hectic at times, going to the park and going to the movies. Our son is at the age now where he likes the movies, so this is one of our favorites to do.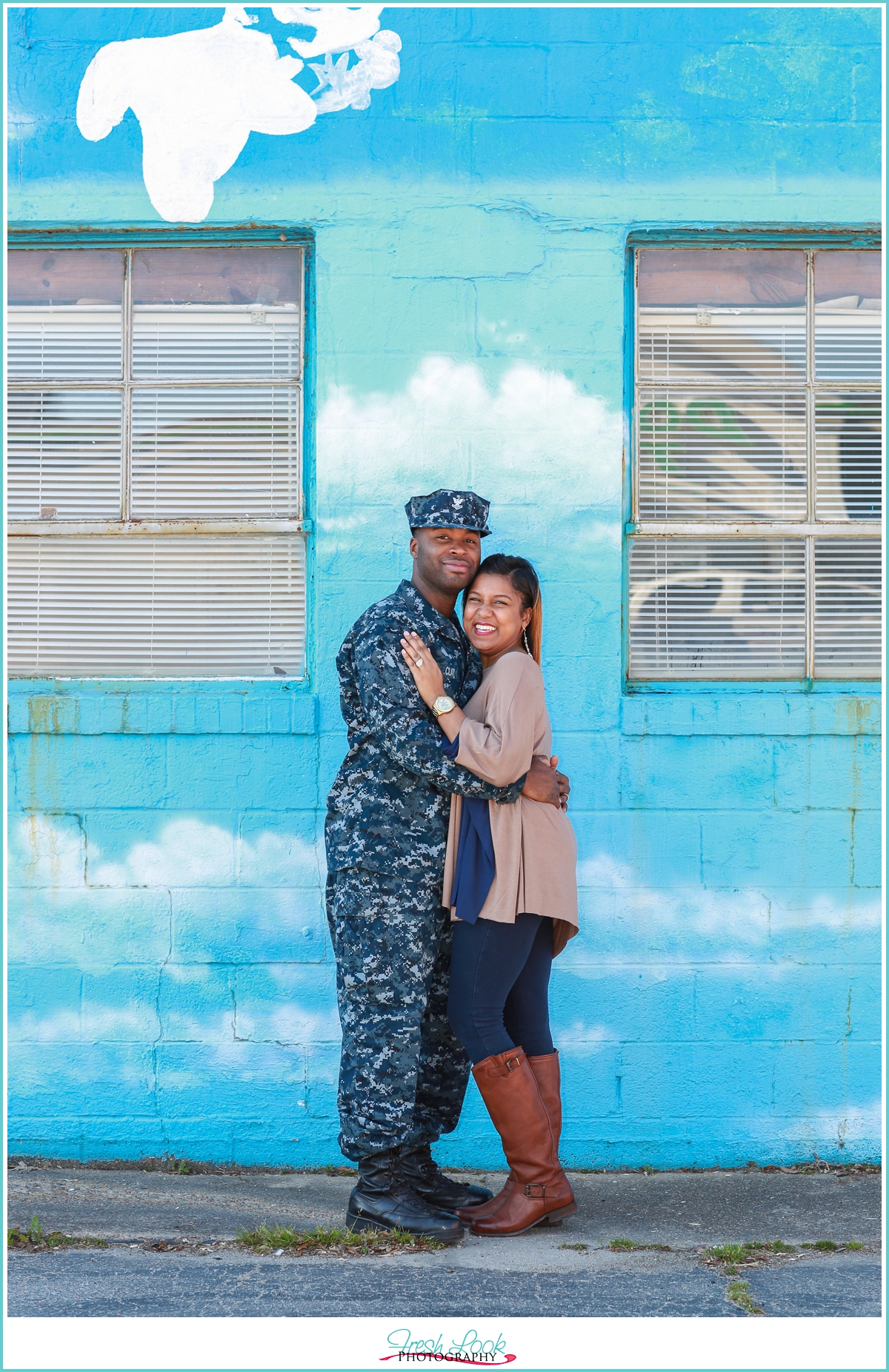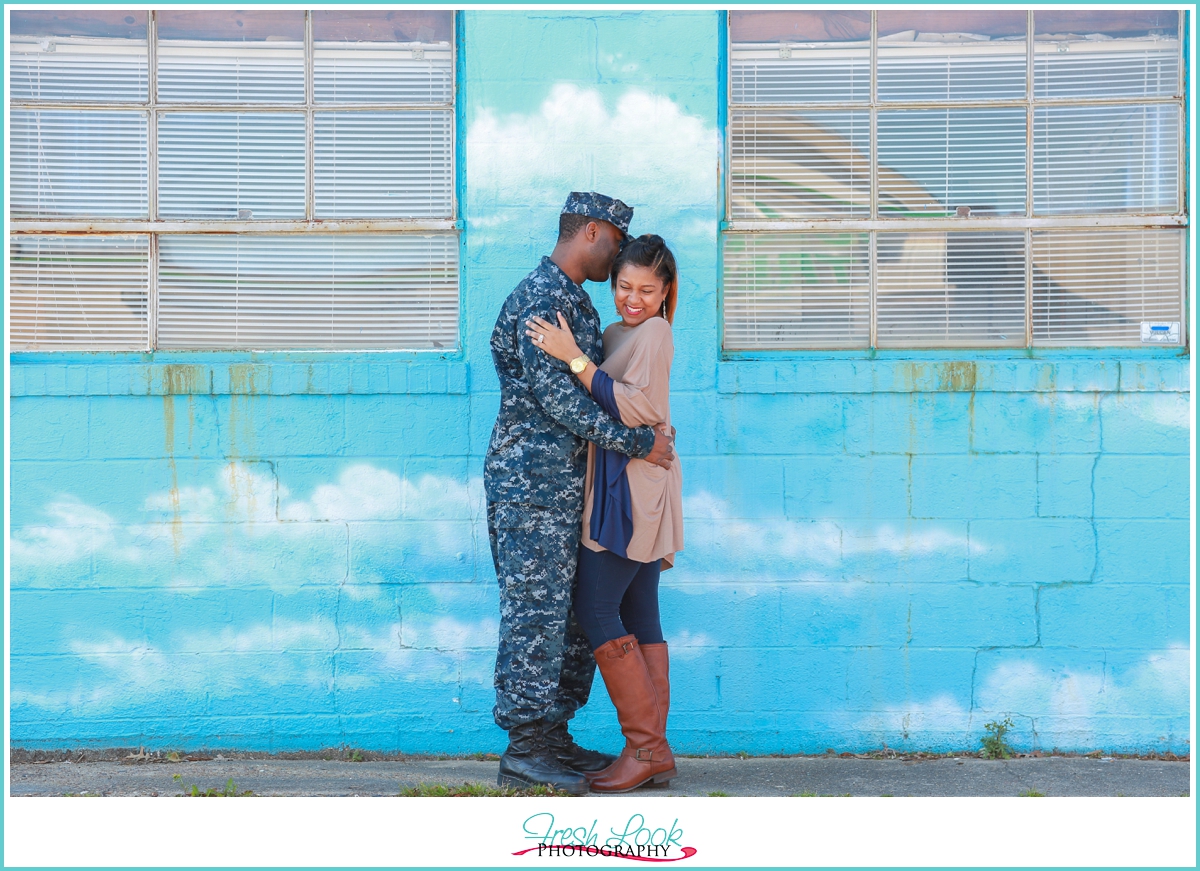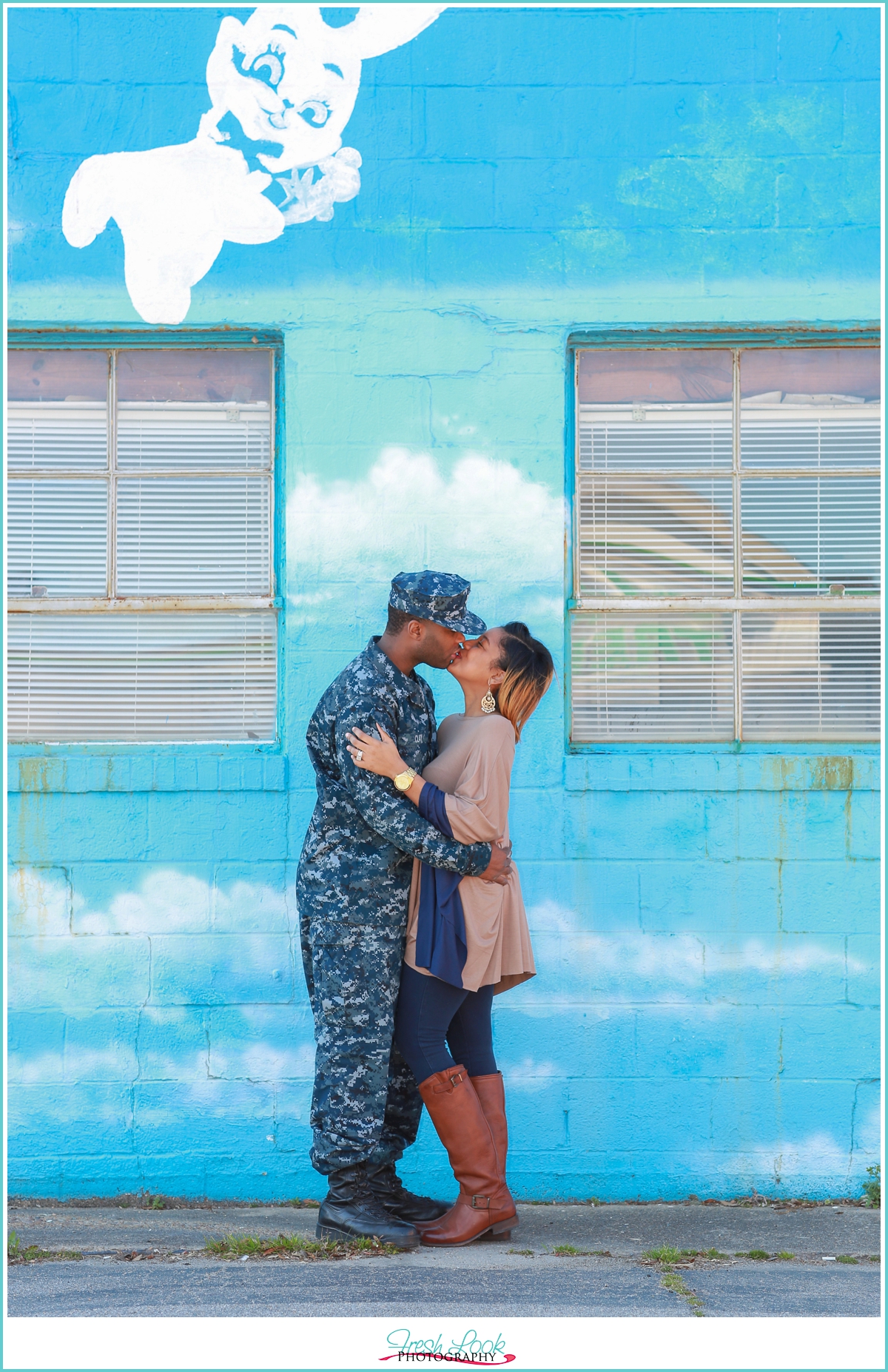 What do you like to do together? Places you like to go?

We love going to Busch Gardens, the Zoo, and the beach. We try to do as much as possible, but we do enjoy staying in and having playtime in the house in which dad chases us around and acts like he's a zombie. This is probably our son's favorite. Overall, we love creating memories and having family time.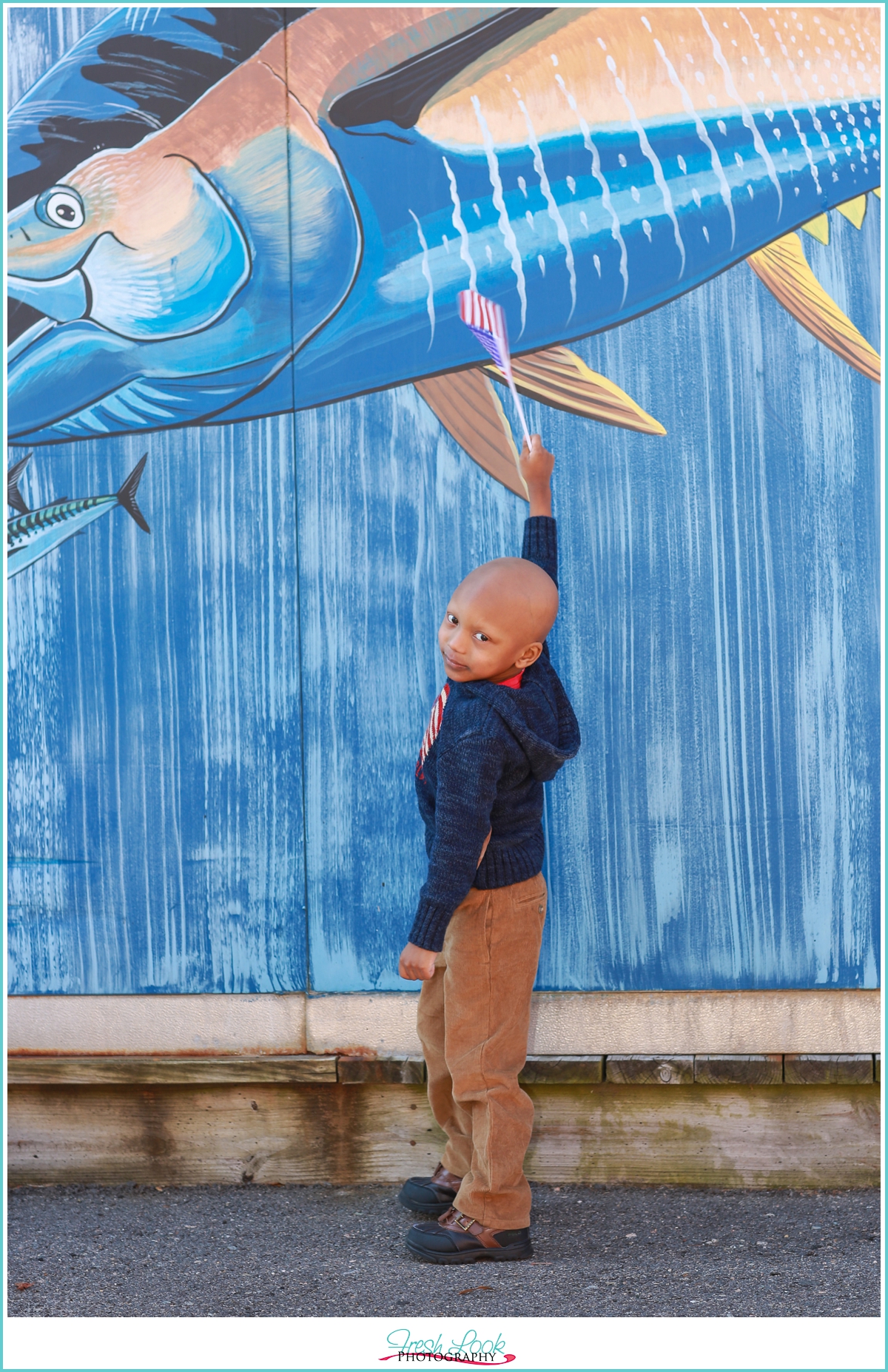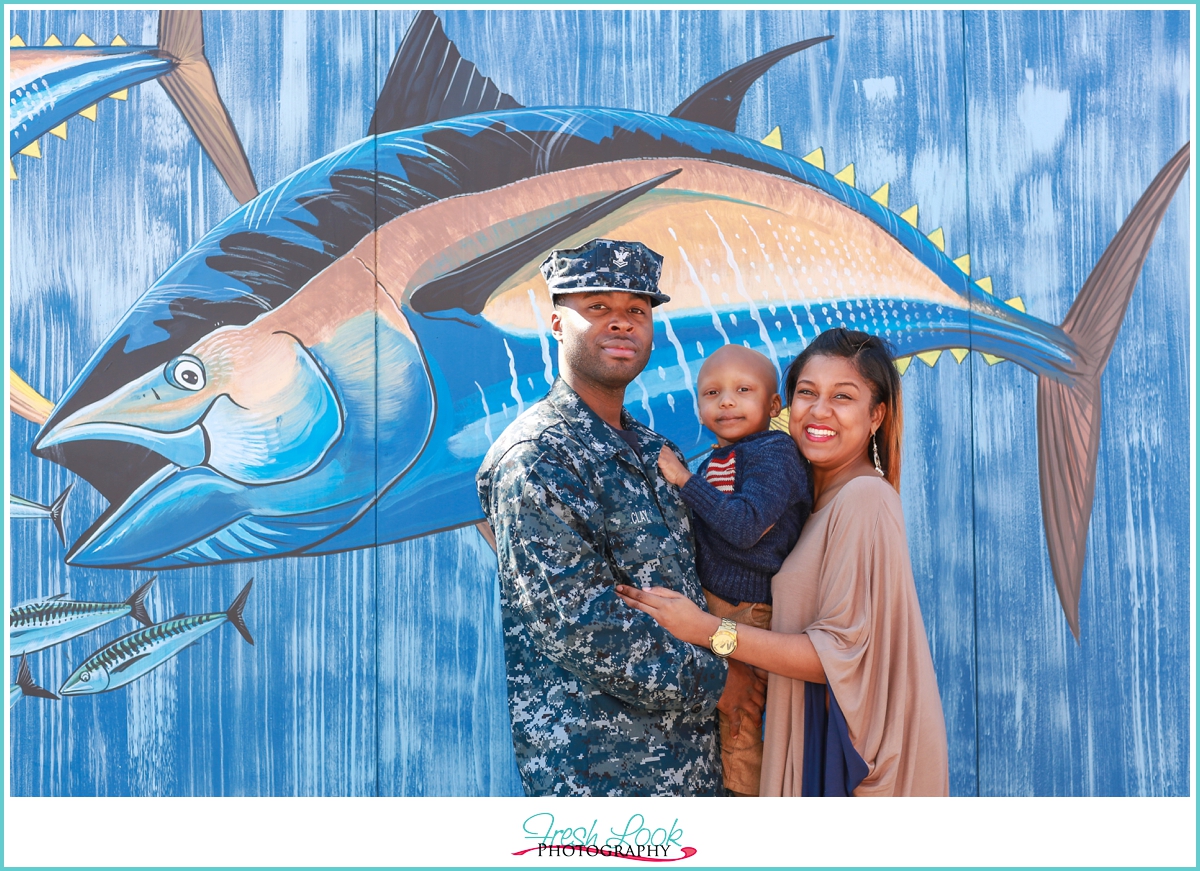 Tell us about your family: What are your hobbies? What is one fun fact about each person?
Reginald hobbies include playing video games, playing basketball with Rylan, taking him to the park, and wrestling together. I love watching them interact and seeing the bond that they share. Rylan hobbies include playing basketball, going to the park, playing with sand and play doh, and playing with his toy story and teenage mutant ninja turtle collection. He likes the water, so we will be starting swimming lessons again this summer. My hobbies include playing basketball with Rylan and making crafts with him. I used to love going to yard sales on Saturday mornings, so this will be something that I will definitely get back into doing. A fun fact about Reginald is that he's an avid Jordan sneaker collector. A fun fact about Rylan is that he's a smart, energetic 4 year old that has Alopecia. Alopecia is an auto-immune disease that attacks the hair follicles. He was diagnosed at 3, but has not skipped a beat. A fun fact about DeShuna is that she is named after her oldest sister.