When it comes to wedding planning, it is very easy for the trappings of the wedding day to take over your life and (seemingly) become more important than the actual marriage. How often have we bride's let ribbon wands – or something equally as trivial – ruin our day?! (not that I'm speaking from experience of course!) That's why it was so special getting to be part of this intimate beach elopement for Mike and Mona. They traveled down from Richmond, to have their perfect ceremony alone on the beach.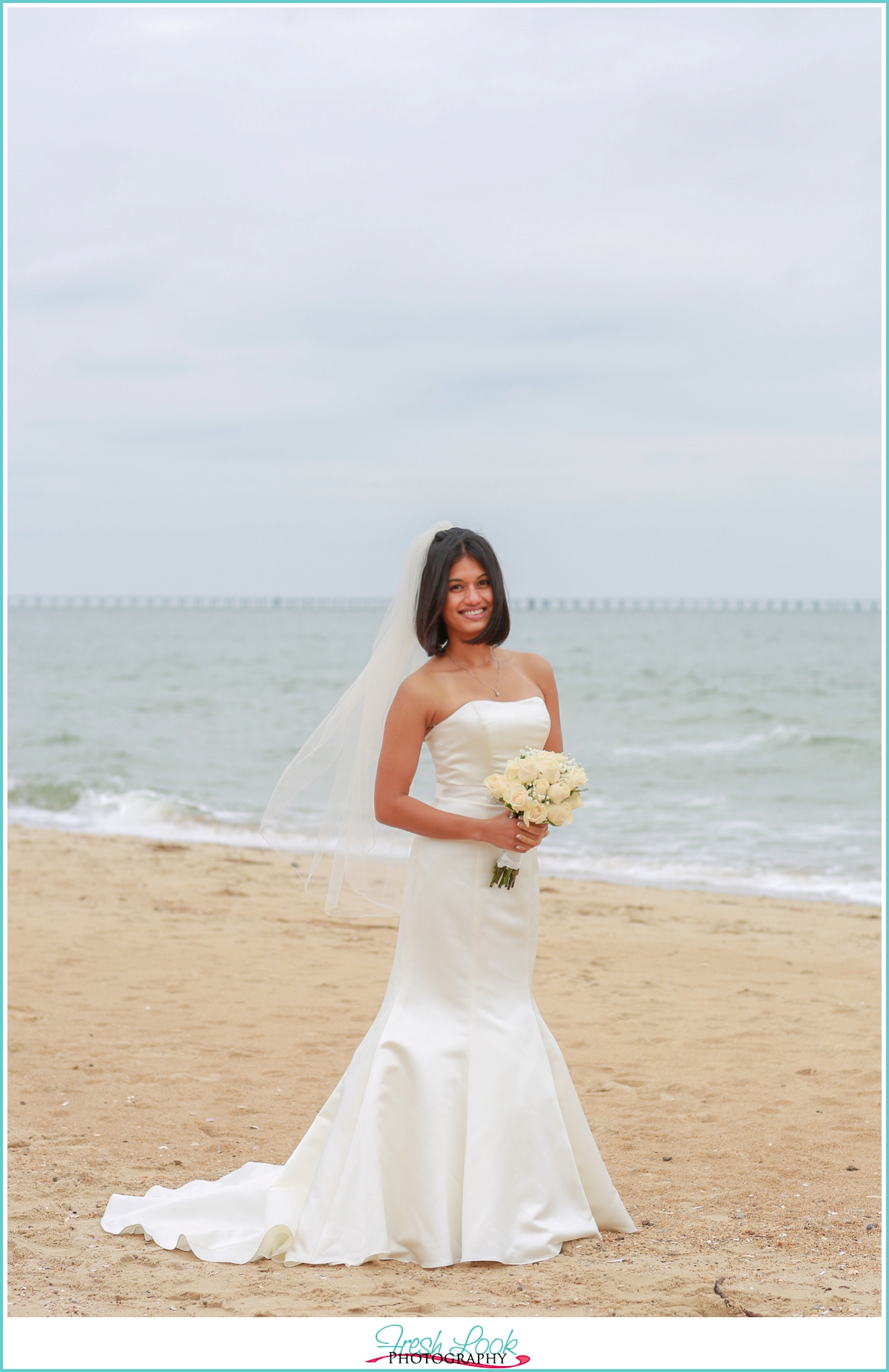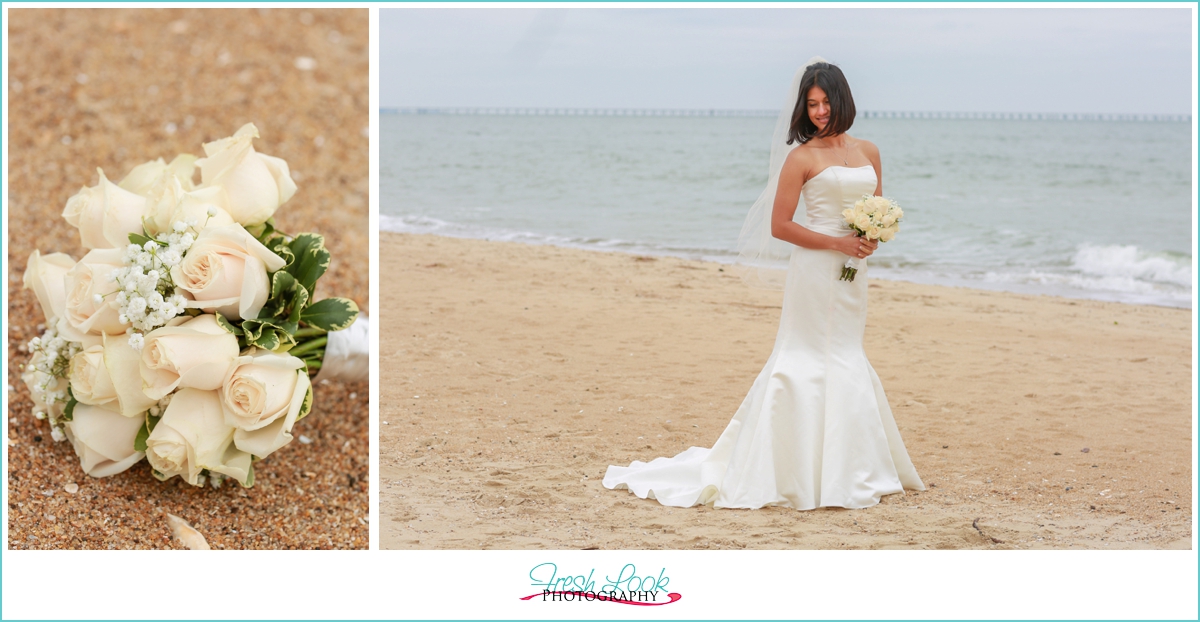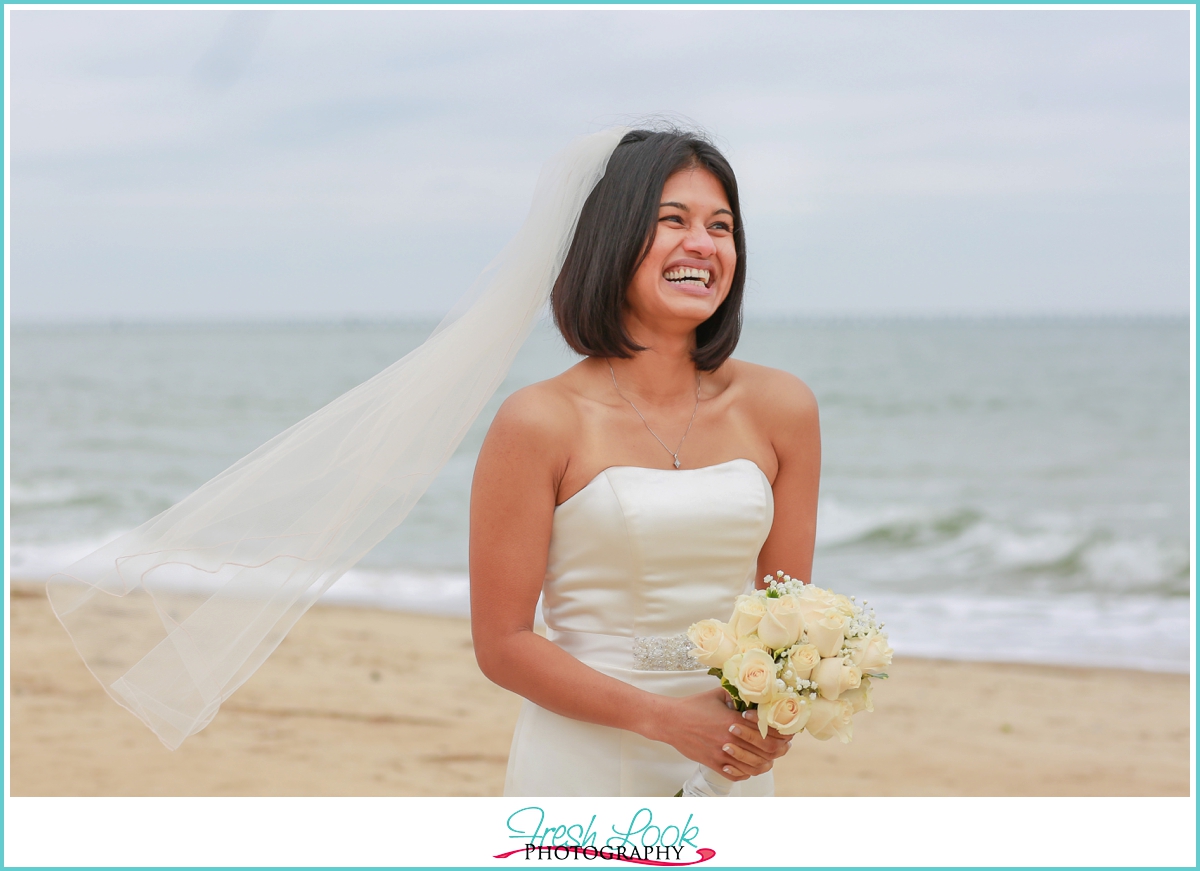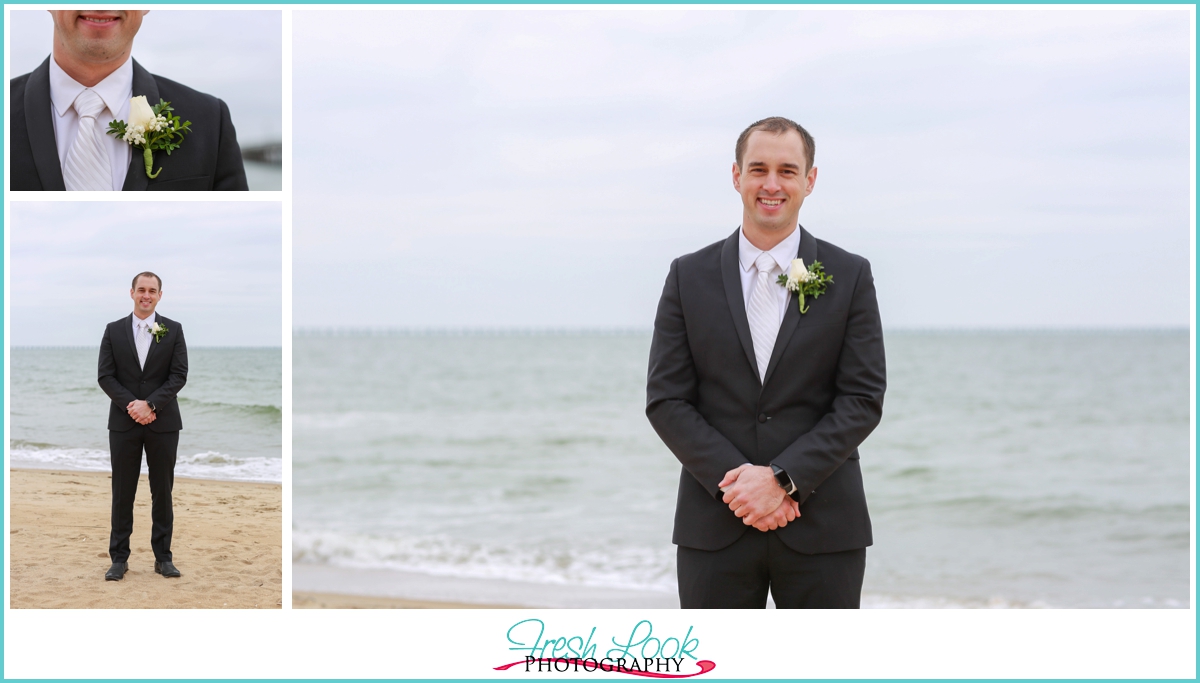 Intimate Beach Elopement
Mike and Mona originally met at Shockoe Bottom in Richmond, where they were neighbors. Mona confessed that she thought Mike was the coolest boy in town (since at that time he drove around in a pimped up golf cart 🙂 ). I don't know if I would say it was love at first sight, but I think we all know that it worked out in the end!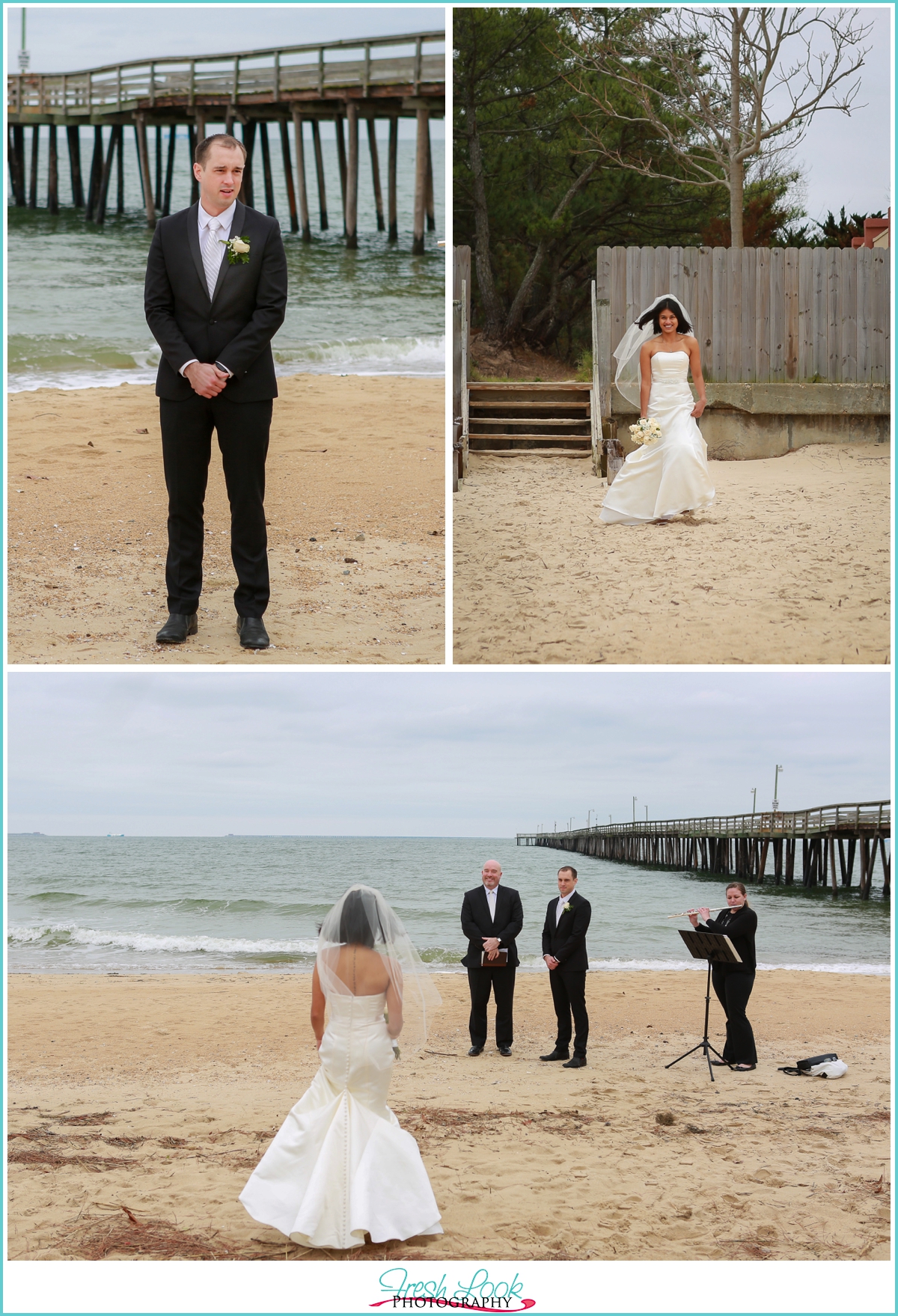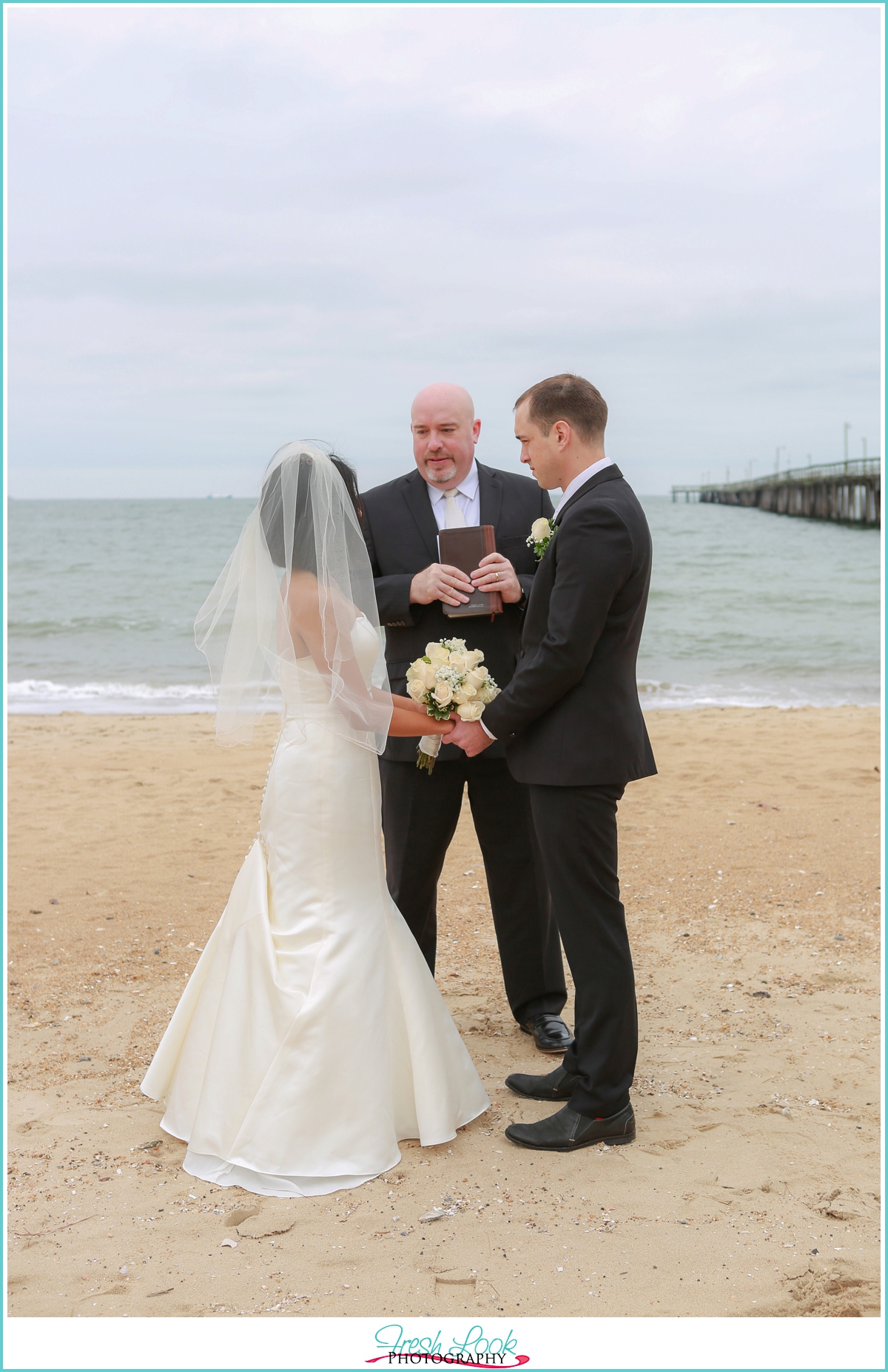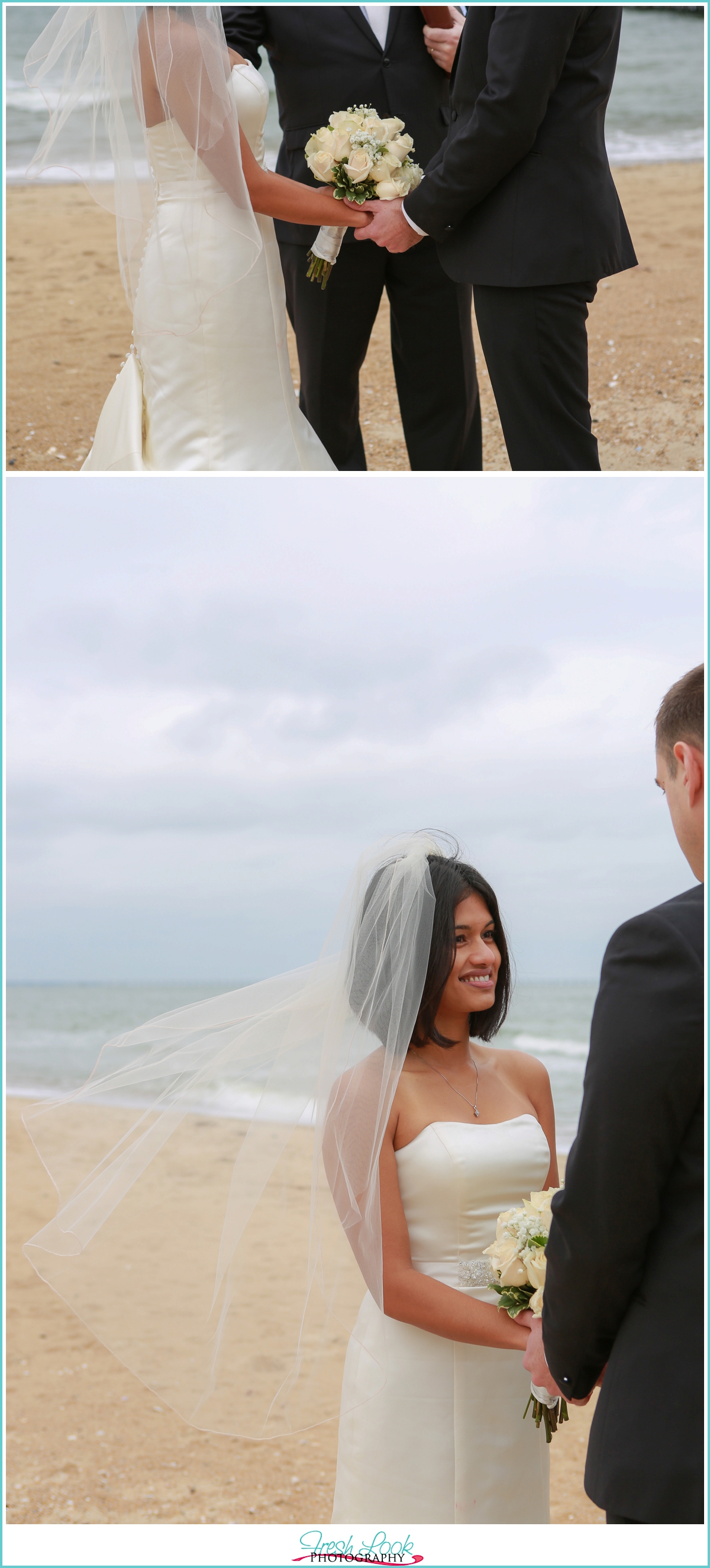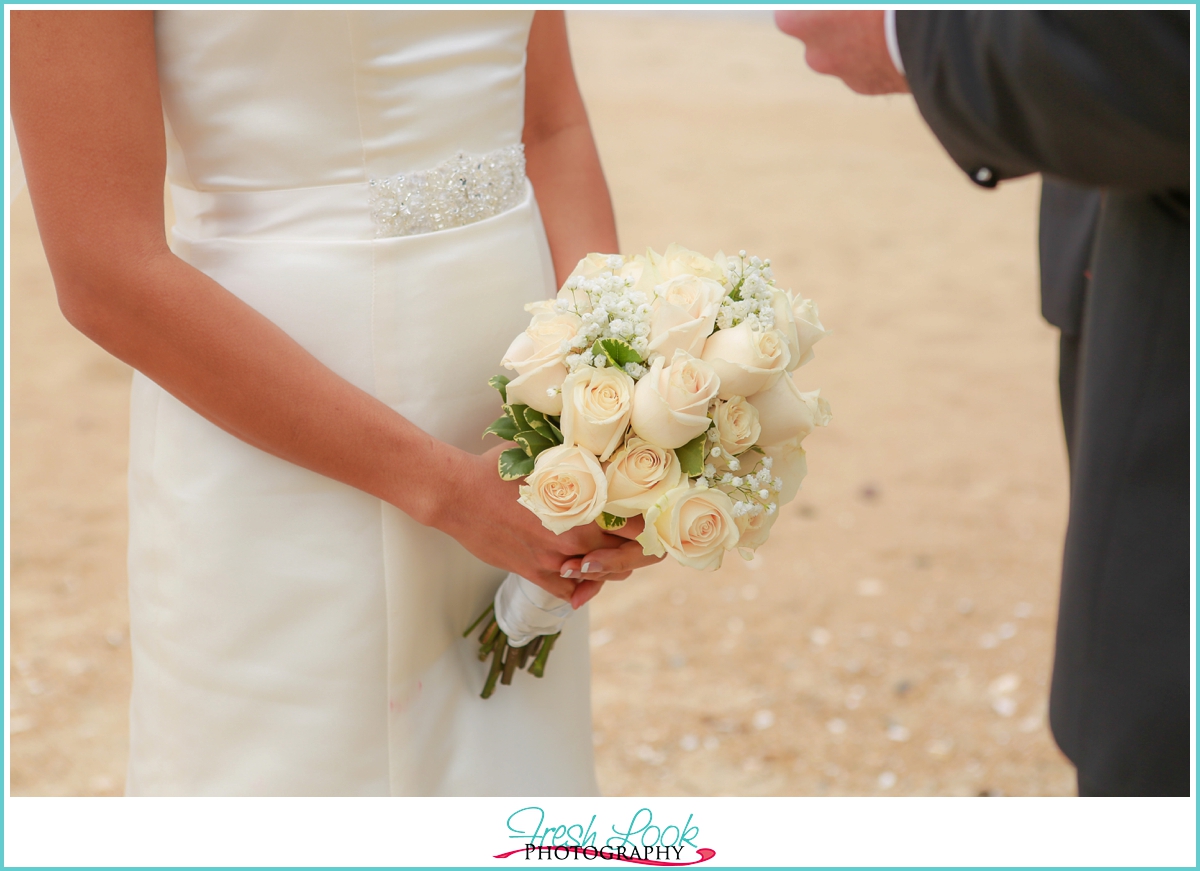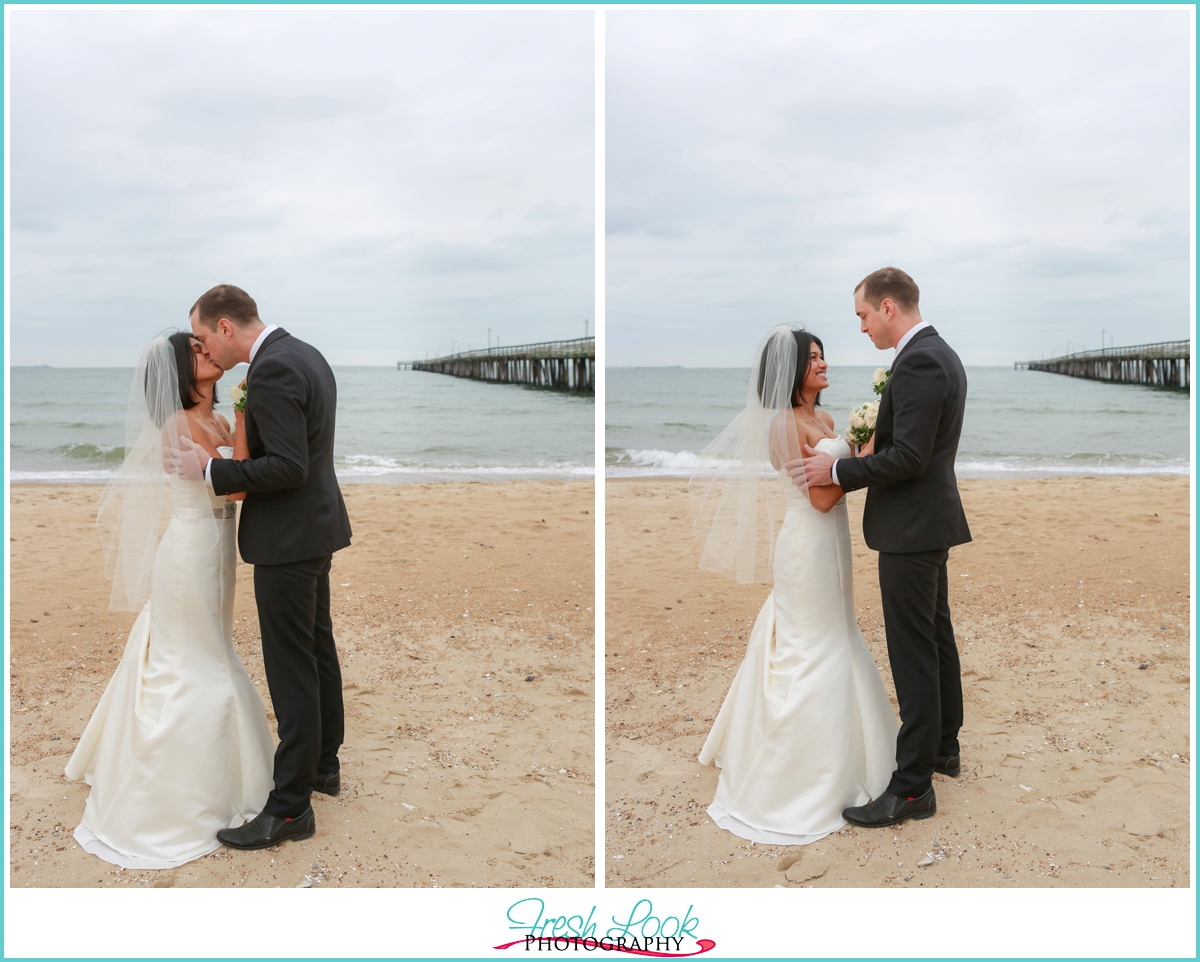 Mike proposed at the Pipe Line at the James River close to where they live. What made it even more special was the fact that he popped the question on Christmas Day! These two both knew exactly what they wanted, and decided not to wait any longer to become Mr and Mrs. A week after Christmas, in an intimate beach elopement, Mike and Mona got married. Mona shared that they
 both want a private ceremony, that was just for the two of them. Since both of their family live far away, it seemed like the perfect excuse to drive down to Virginia Beach for the weekend!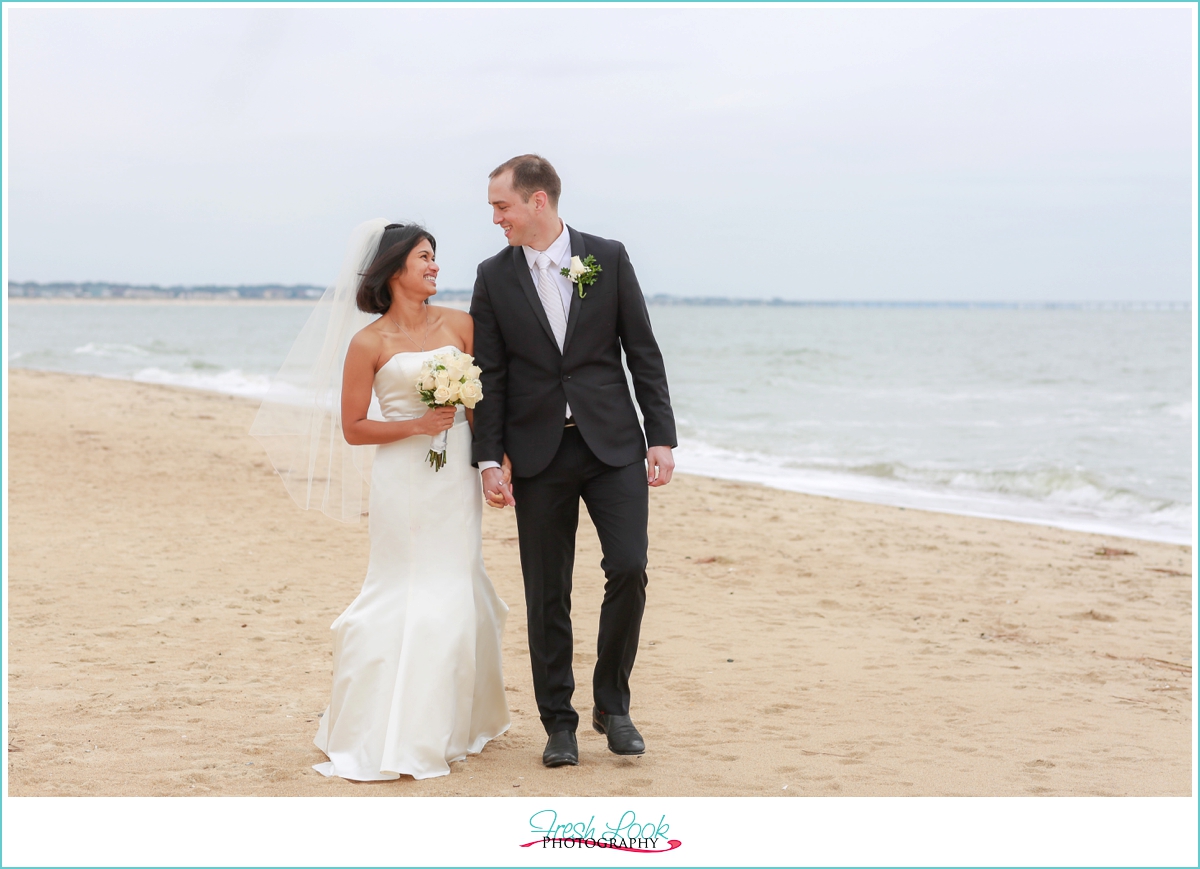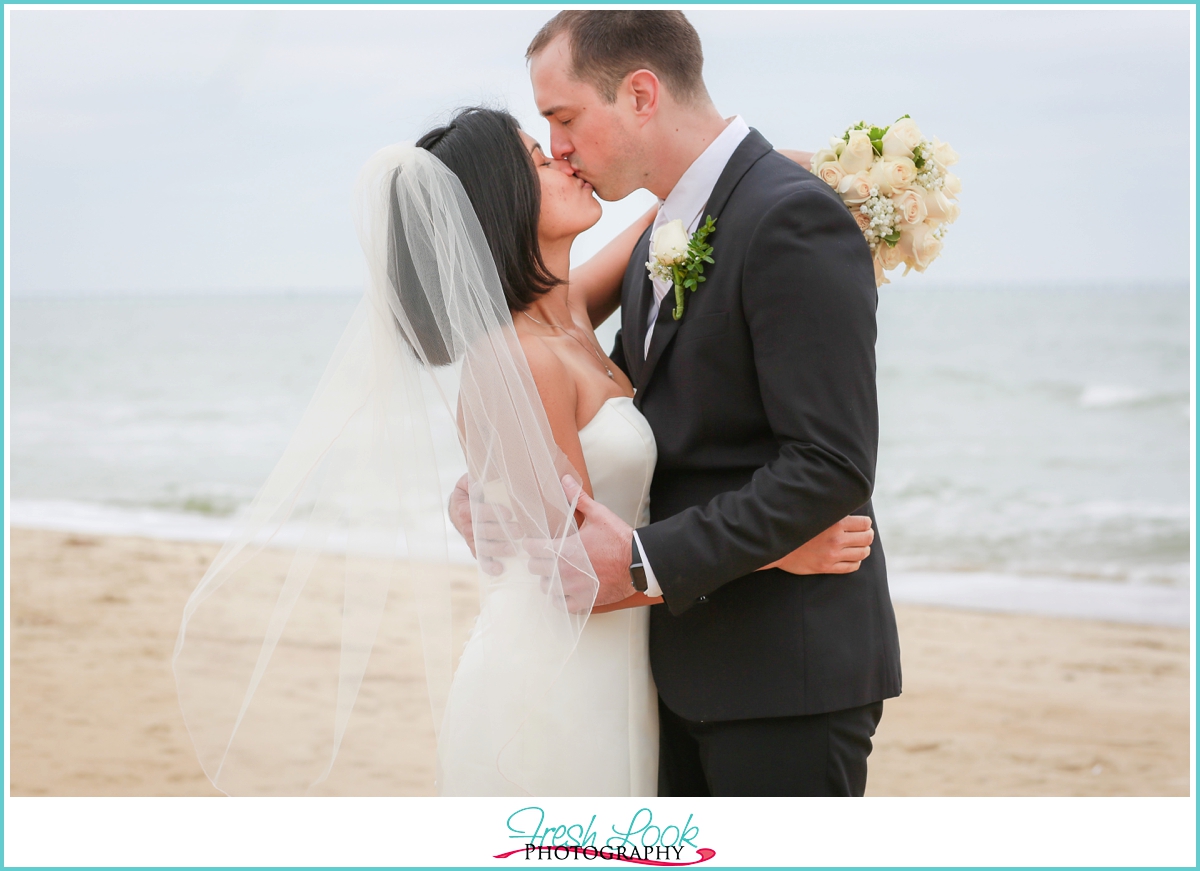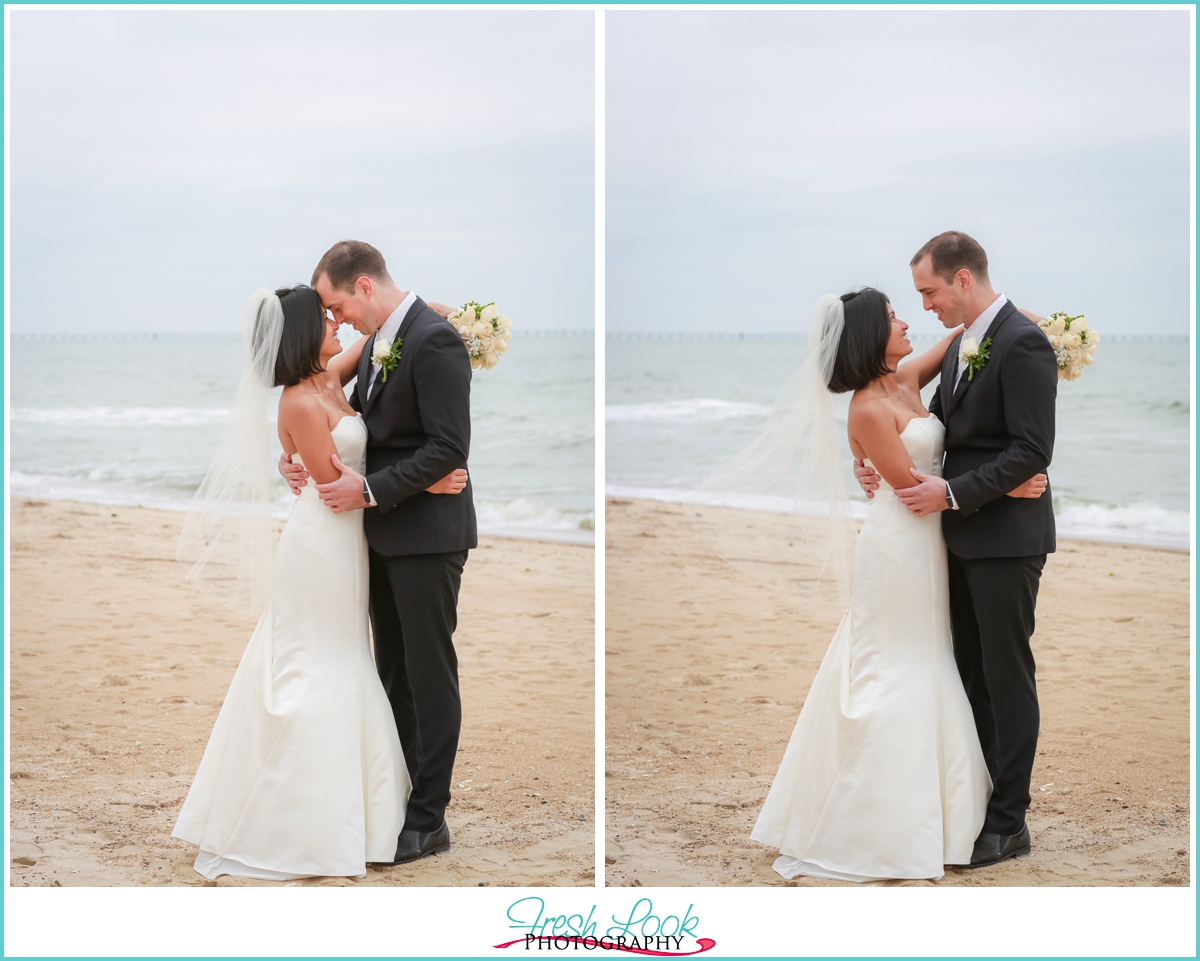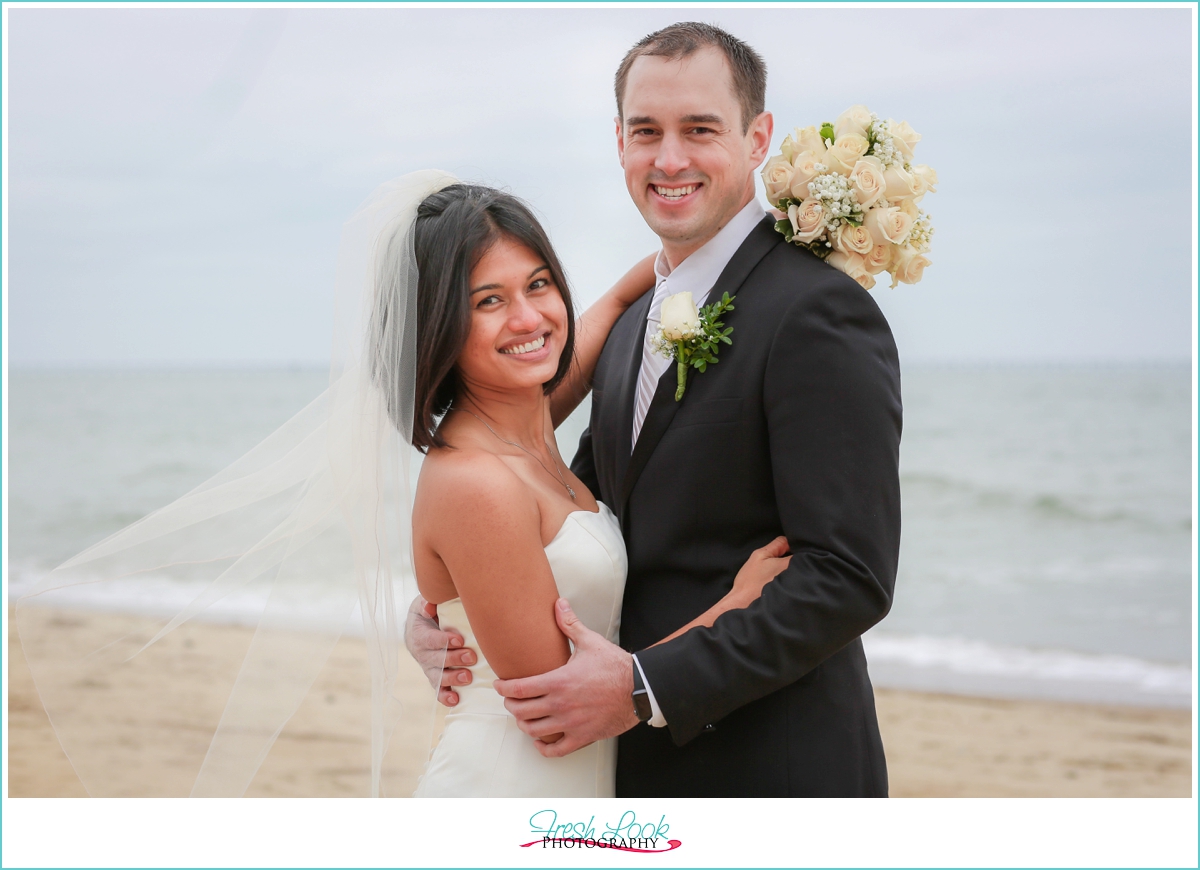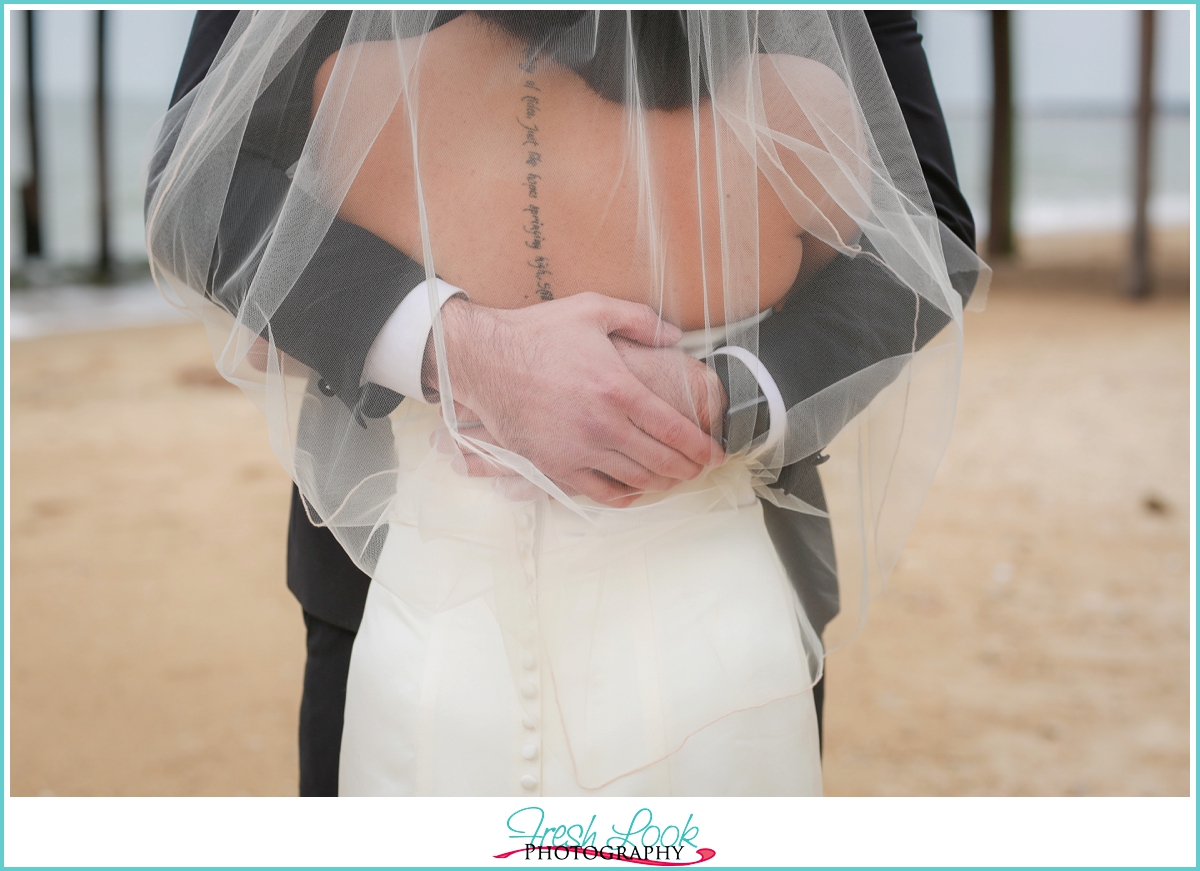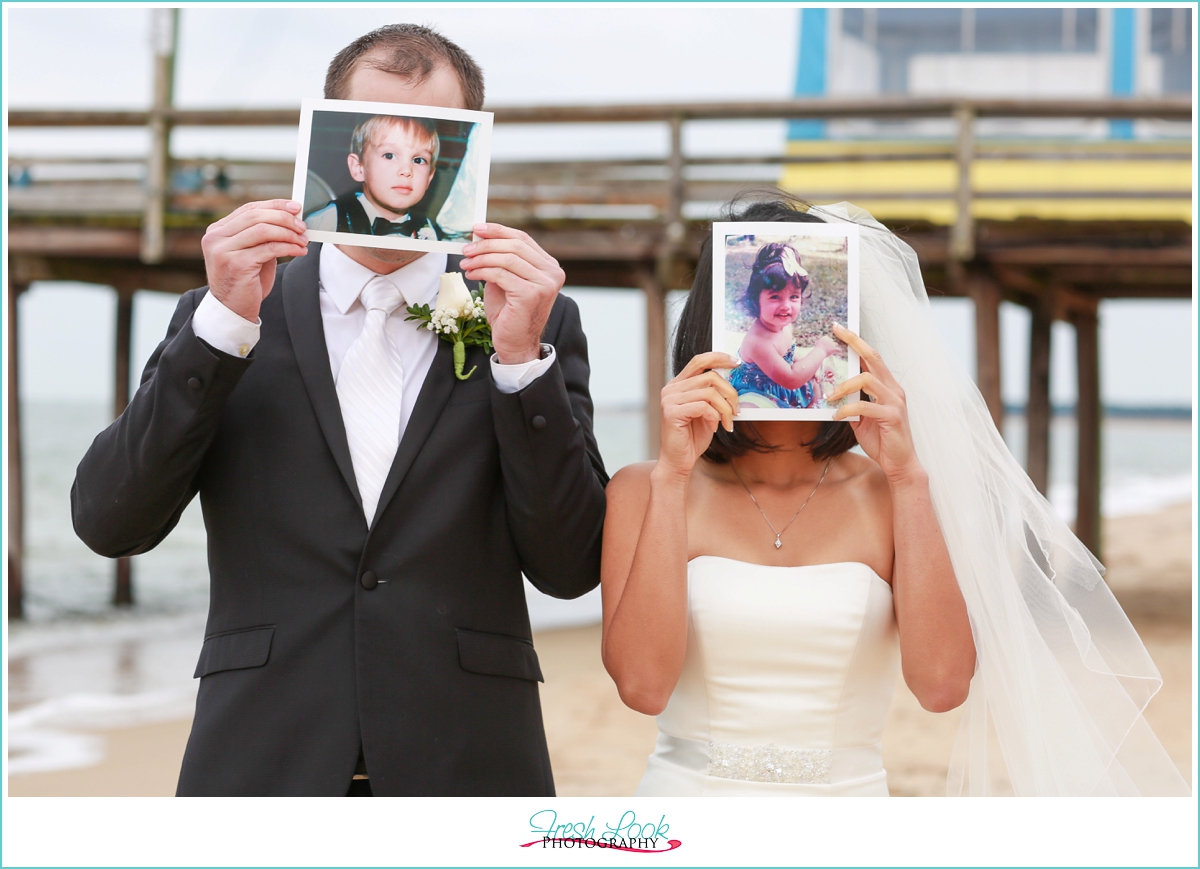 This throw back was such a sweet tribute to their younger selves, I loved seeing these baby pictures of the bride and groom!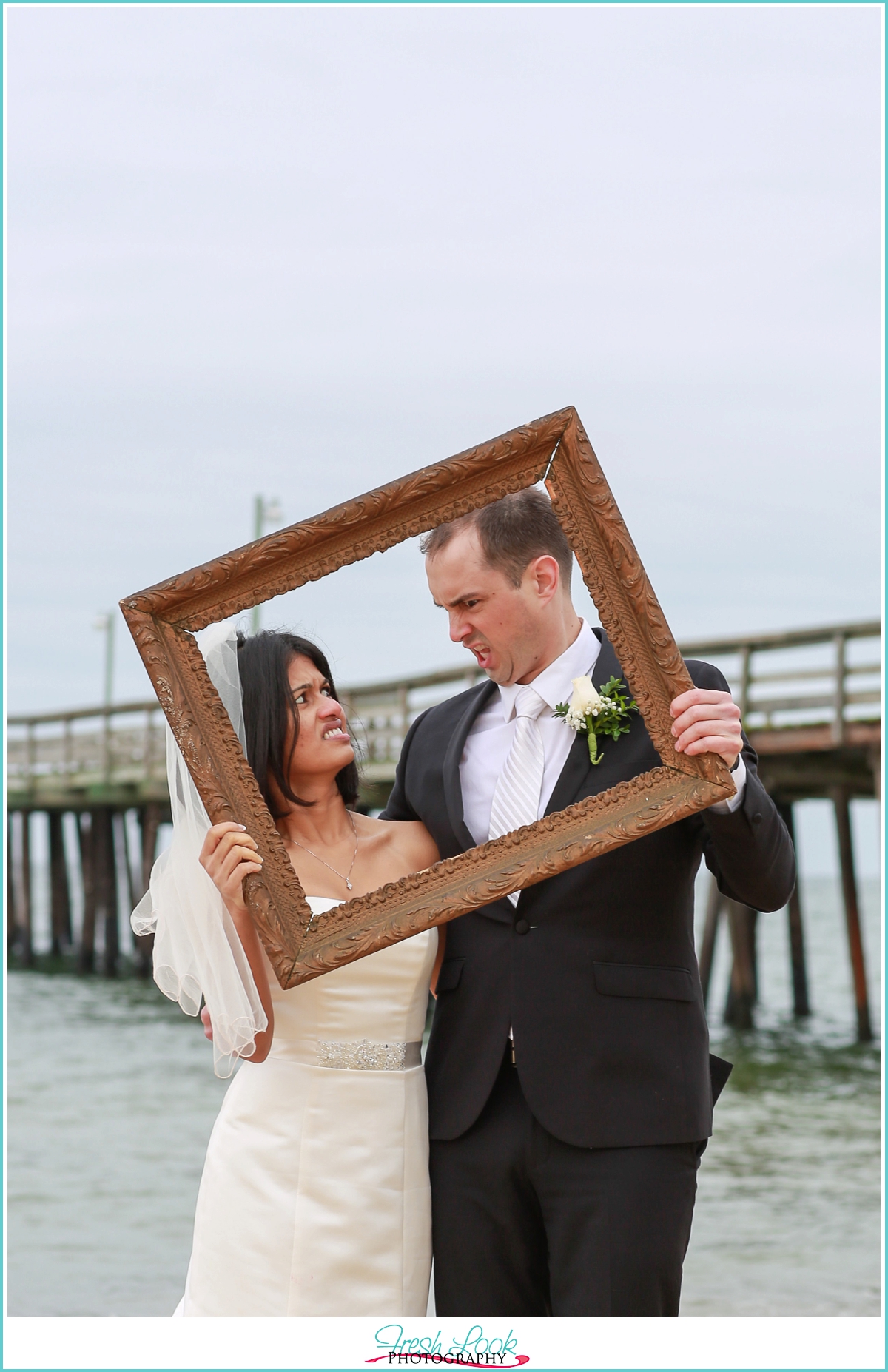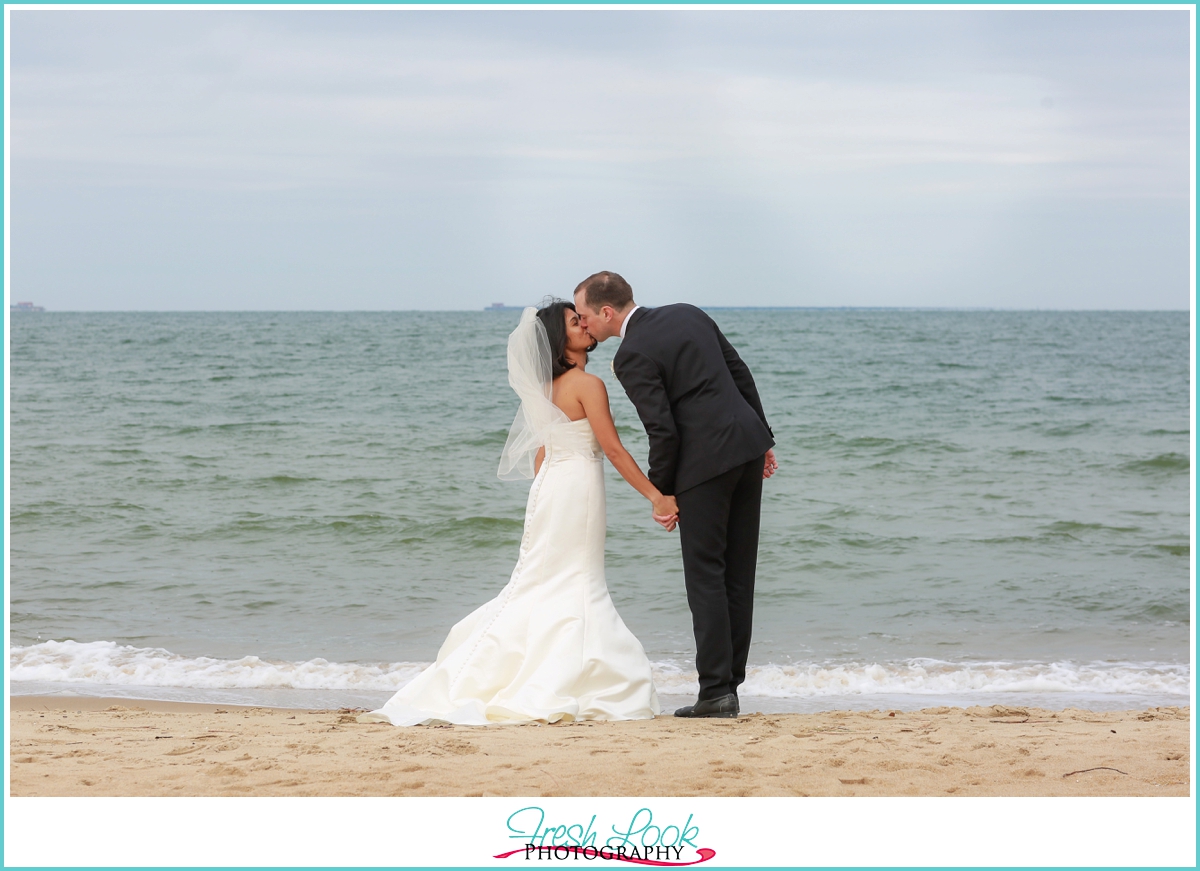 VENDORS: Officiant:Ken Lane Wedding Officiant | Flute Player: Lisa Sinibaldi | Florals: Walker Florist | Transportation: Sand Shark Limos | Location: Lynnhaven Fishing Pier