Most of the time, I am a happy, fairly joyful person. I like smiling and making other people happy, and it tends to be contagious when I am out photographing because our clients always seem to leave in a good mood too! However, everyone has their bad days, and on the day we did this carnival pinup photo shoot, I was in a foul mood. Looking back, I don't even think it was anything that important to be mad about (obviously if I can't remember why I was mad in the first place), but I was, and I did NOT want to go out to take pictures.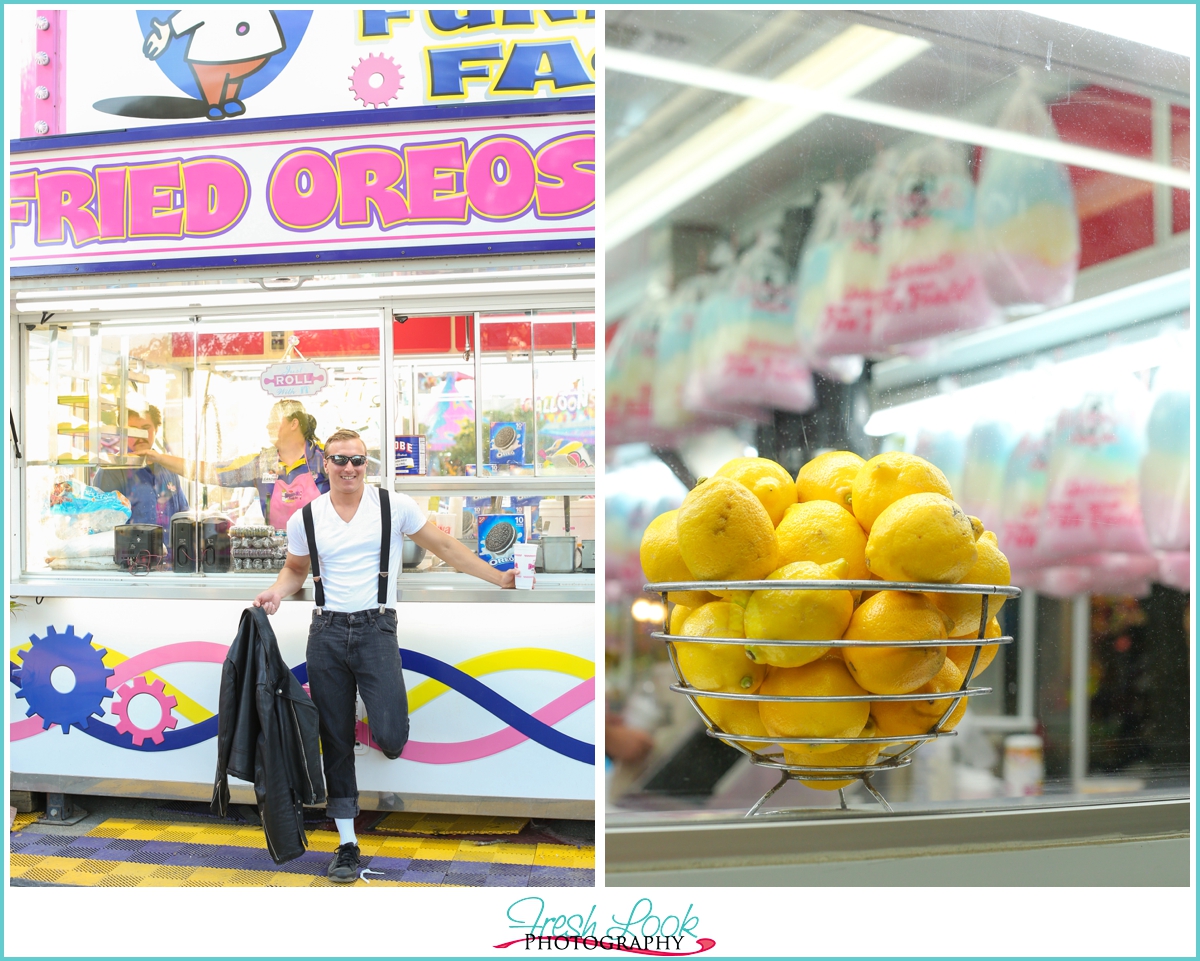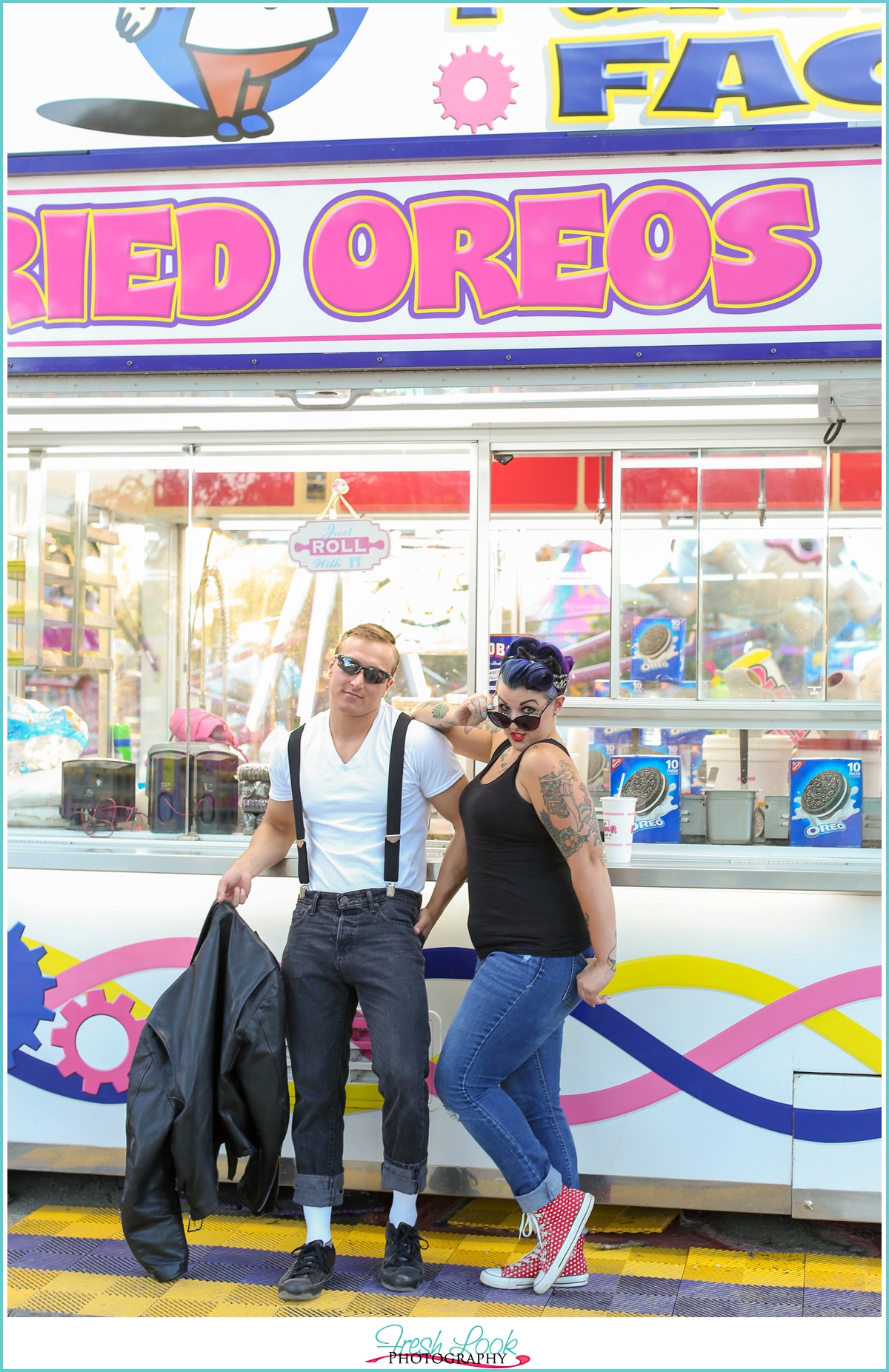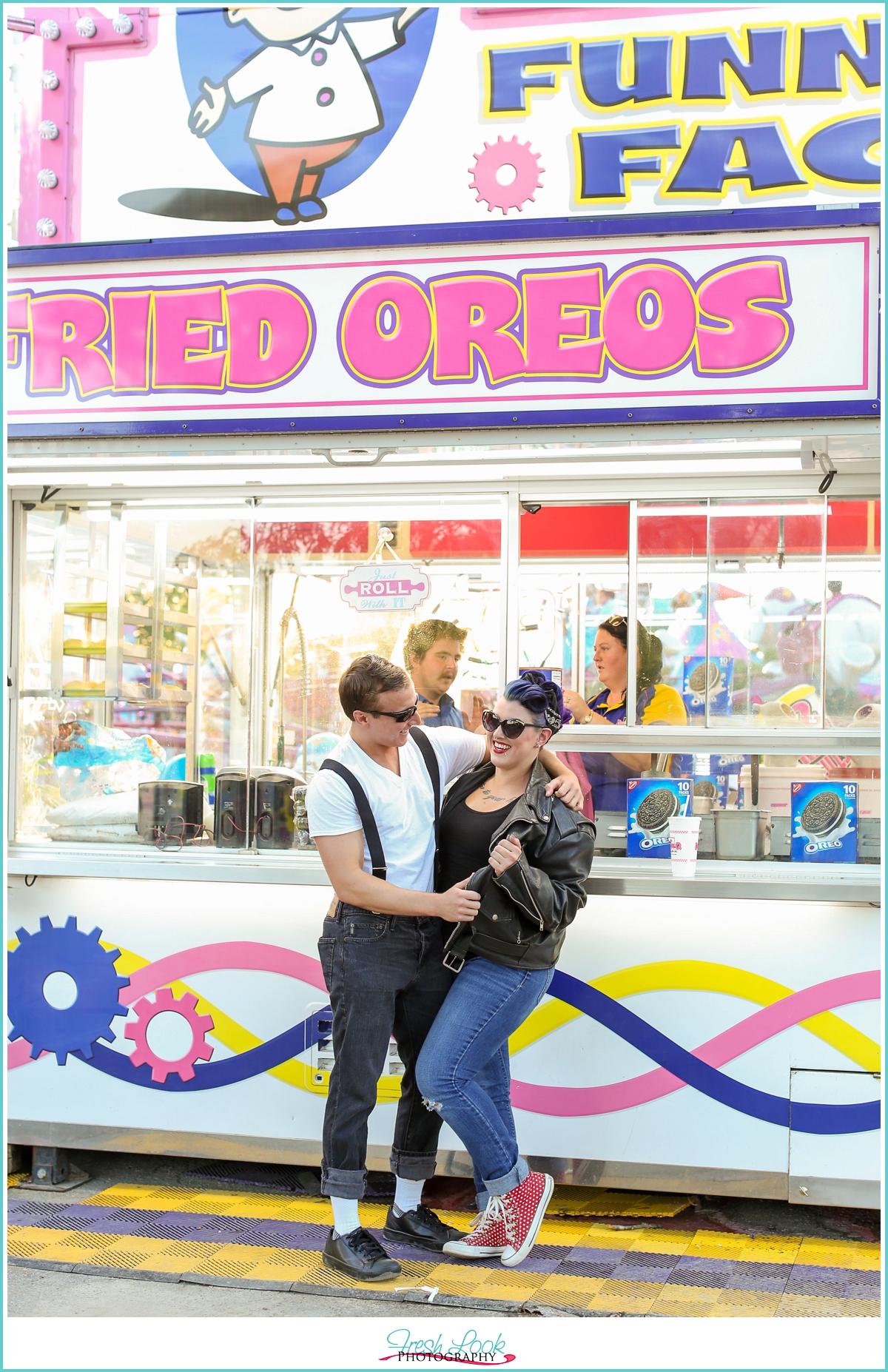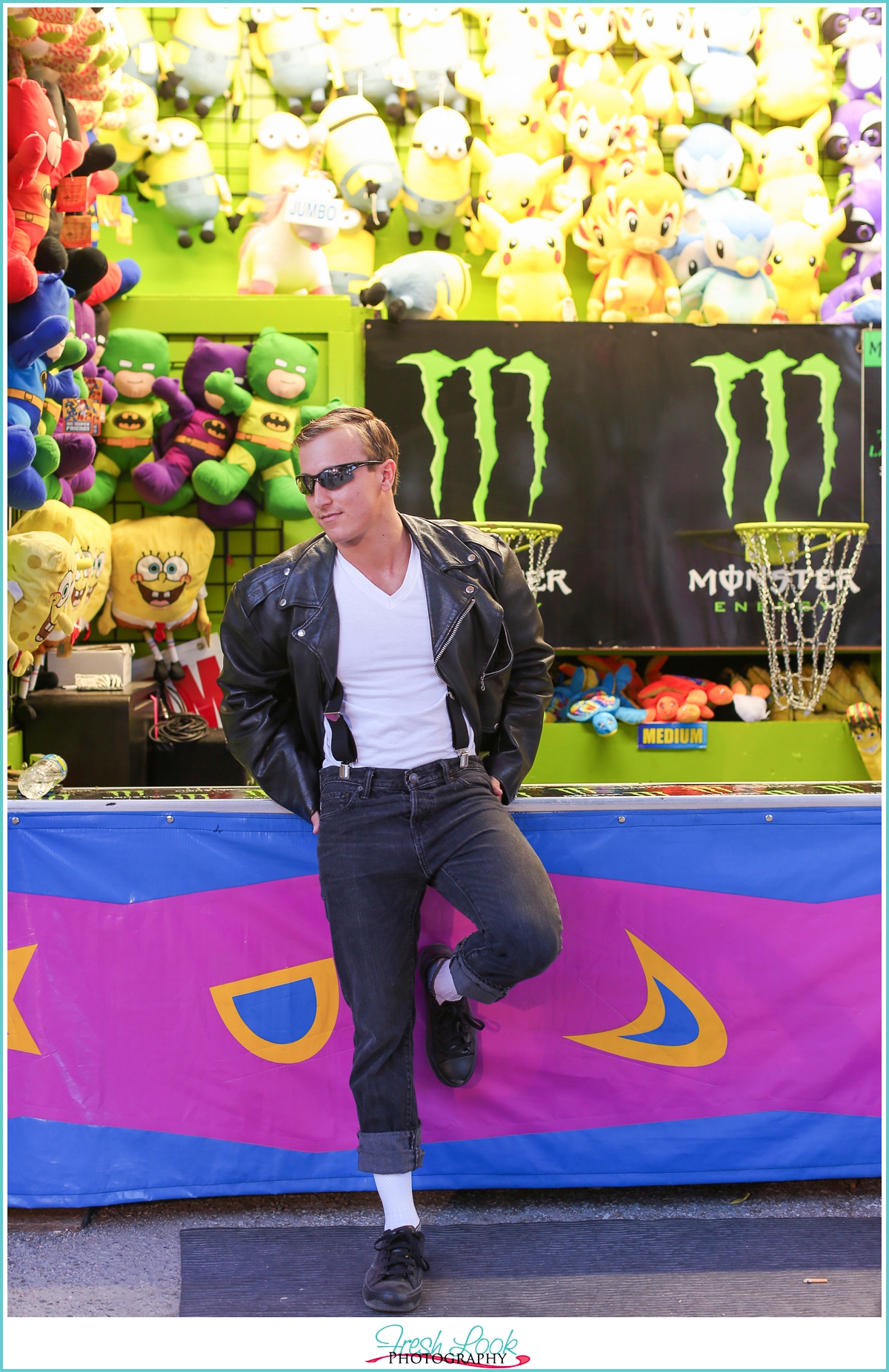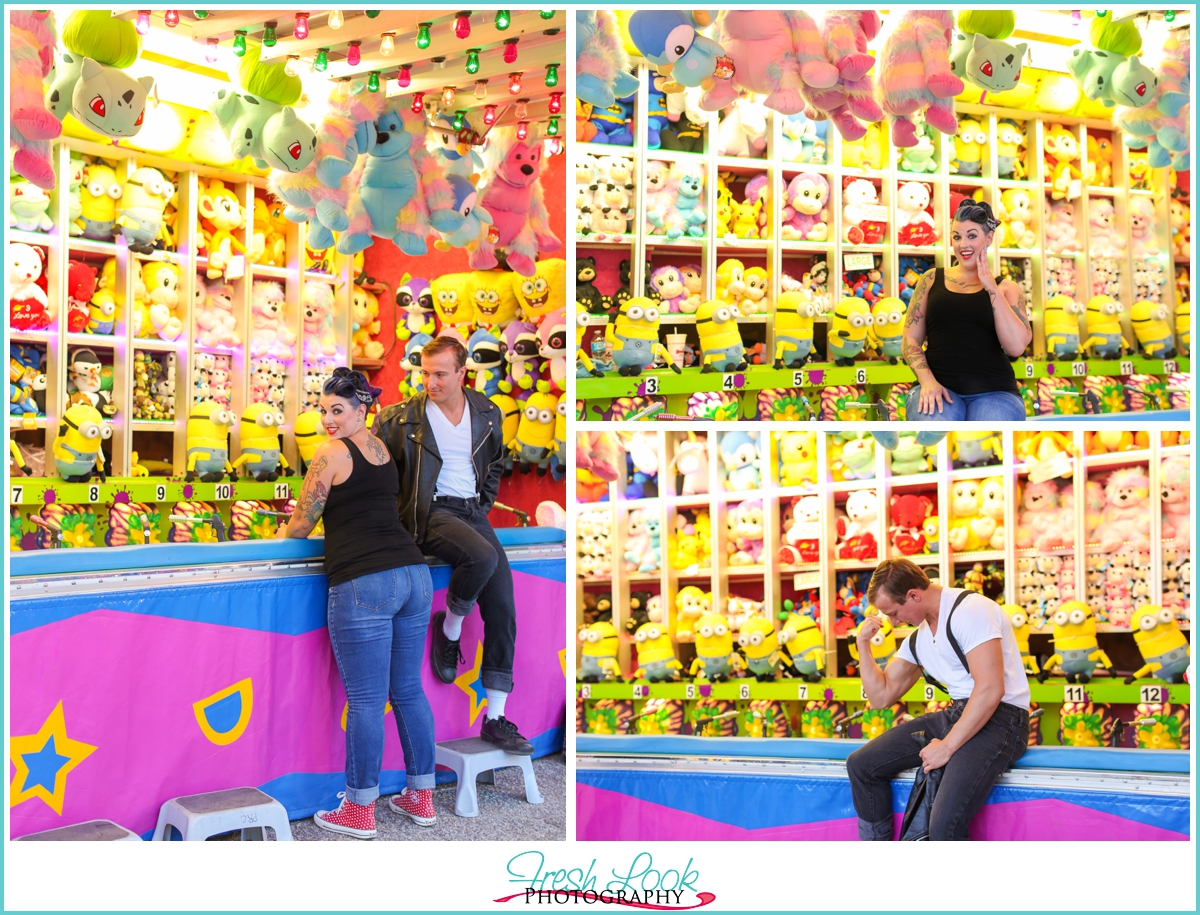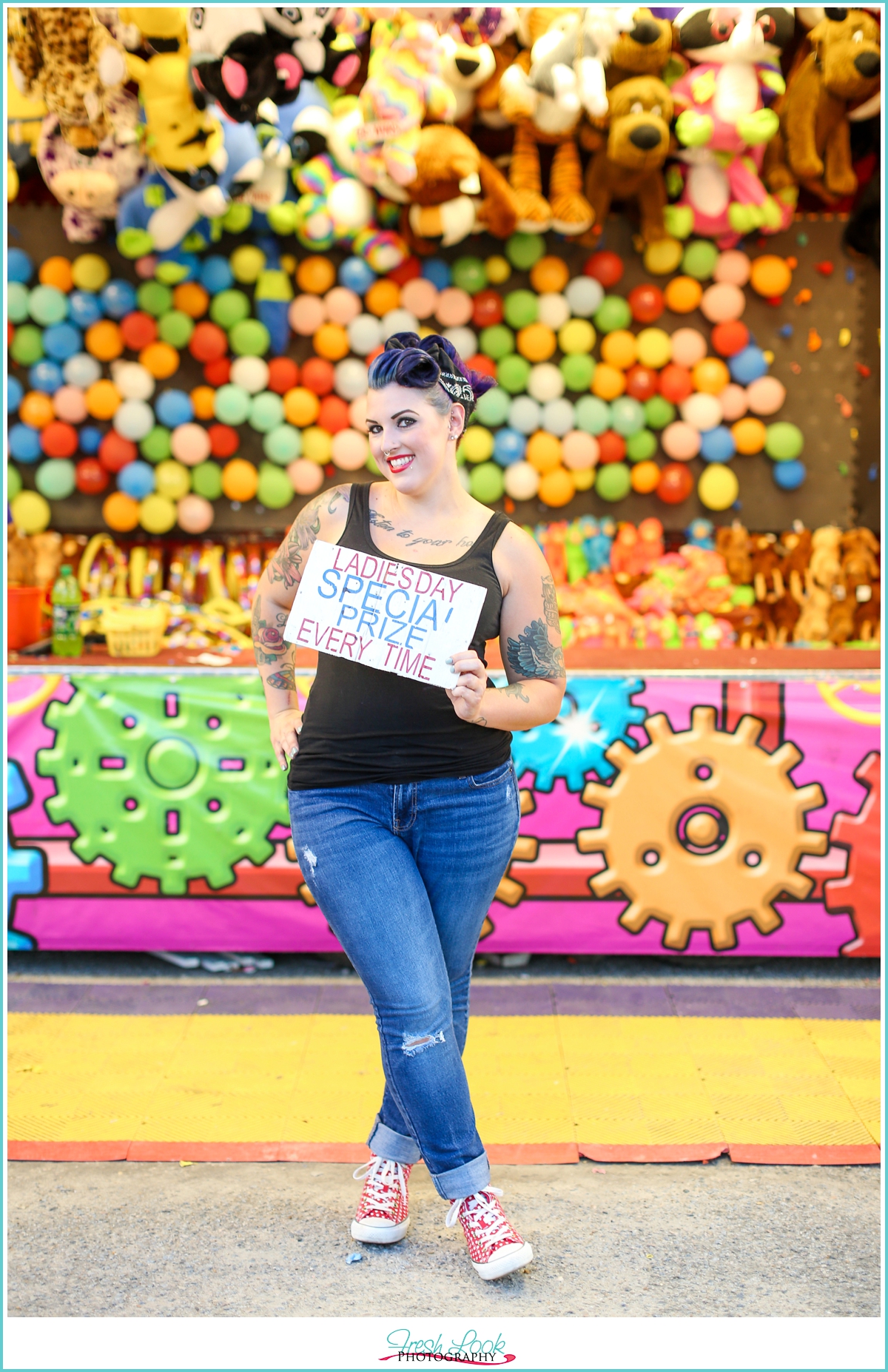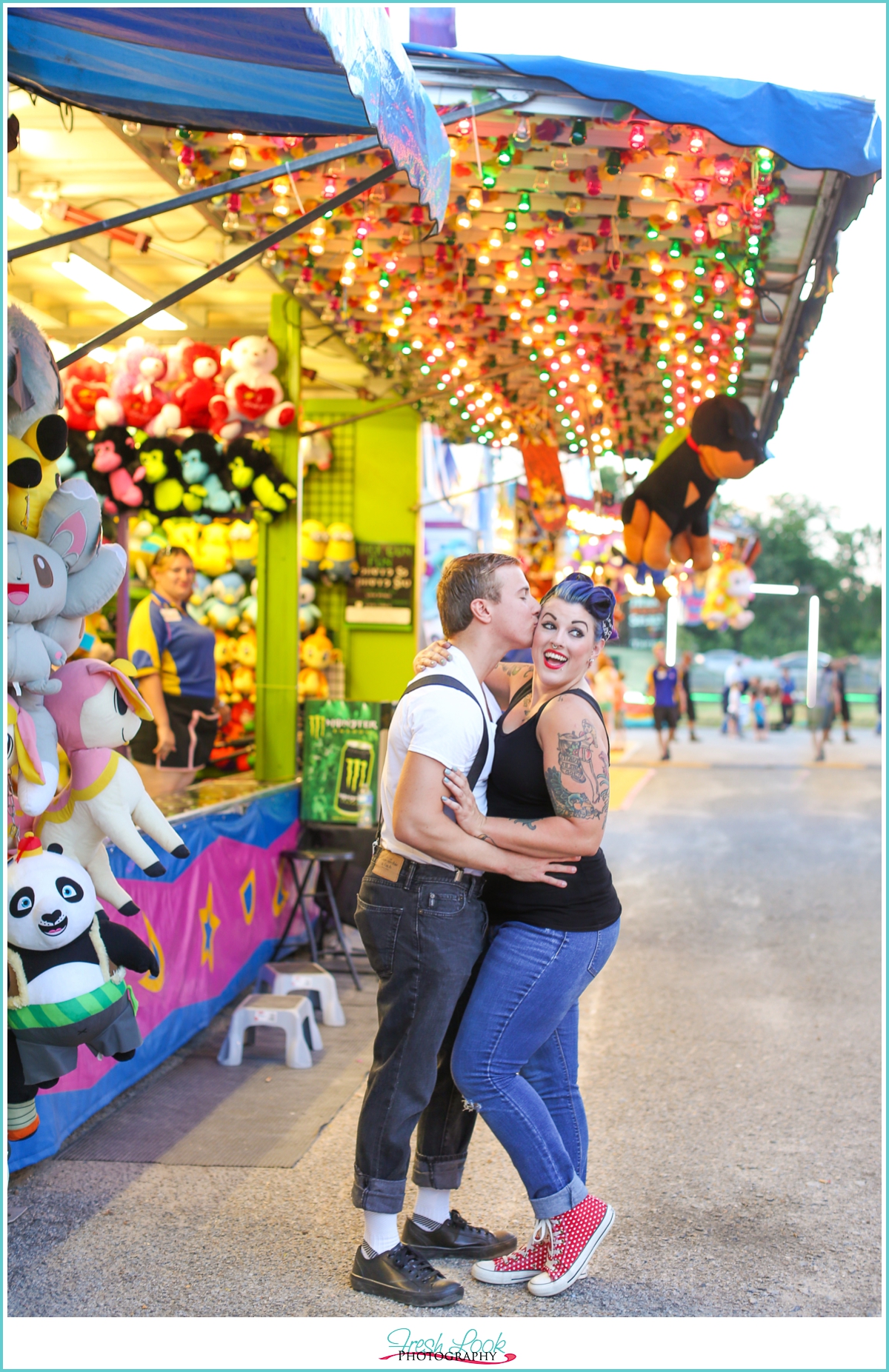 Carnival Pinup Photo Shoot
This carnival pinup photo shoot was actually put together by my friend Jeanne, who started the Virginia Beach Photo Fanatics photo group.  She is such a selfless lady, giving of her time, talent and energies to maintain this group so that photographers of all skill levels can come together, socialize, and take pictures. With the Mount Trashmore carnival set to close a few days after this session, we knew we had to make our session count and get some fun images of all the vintage models who came!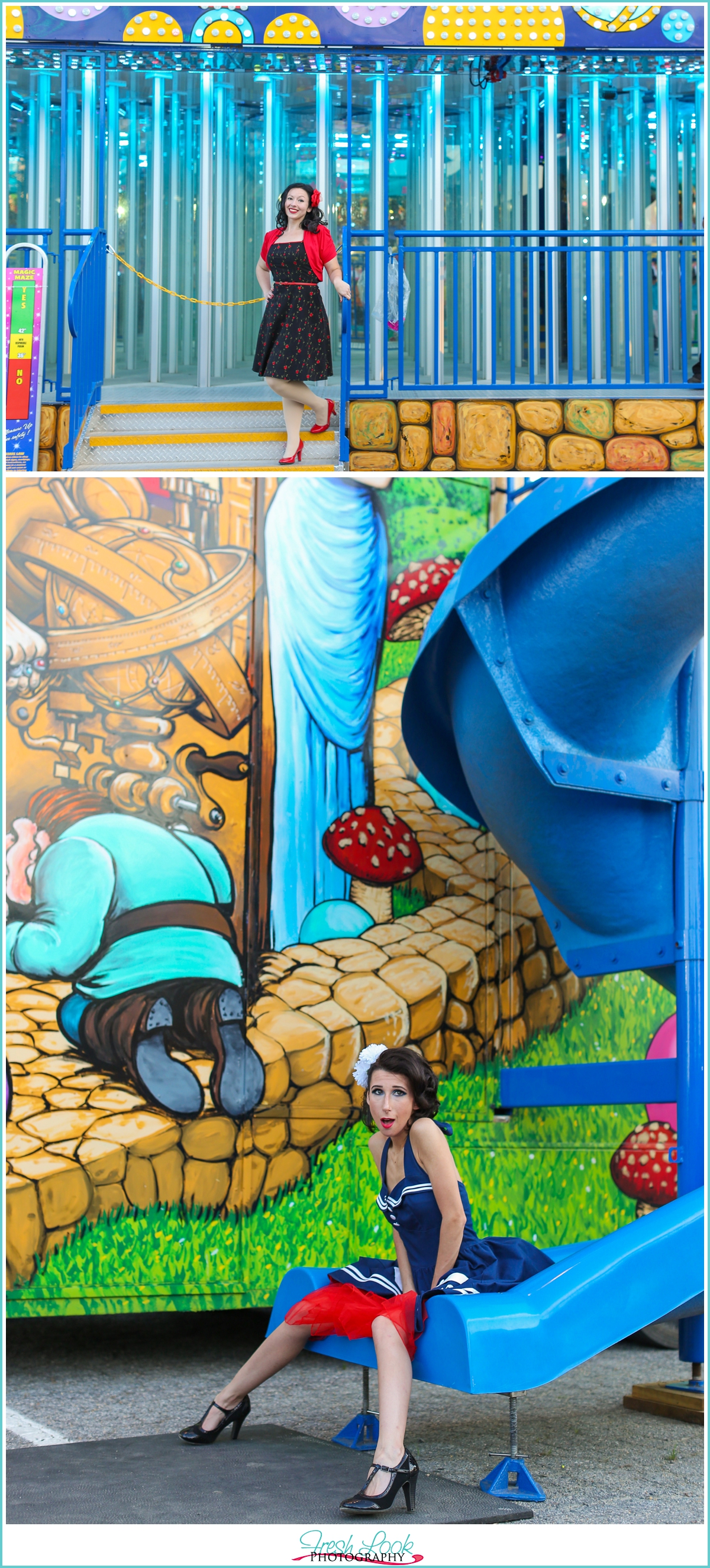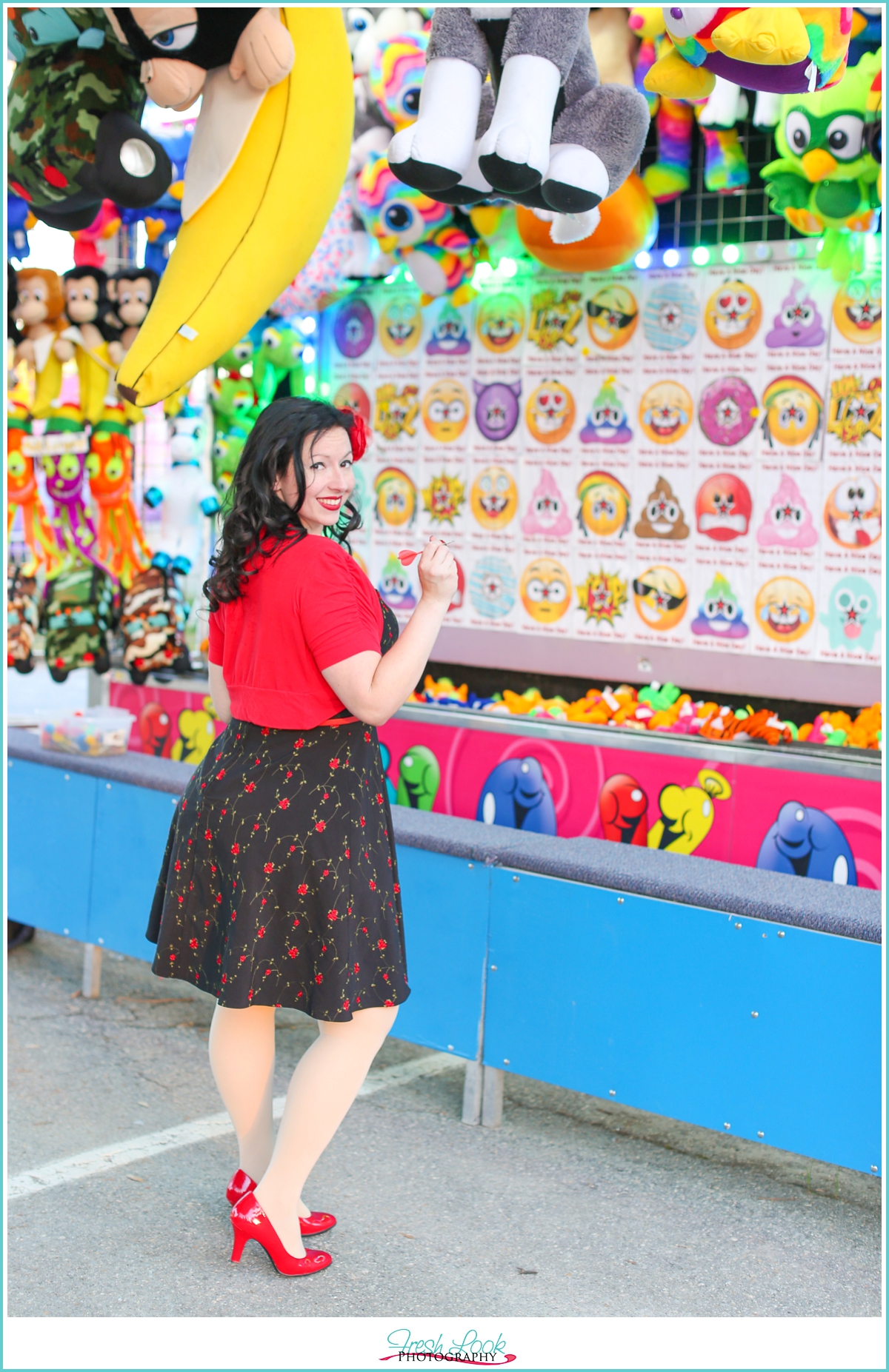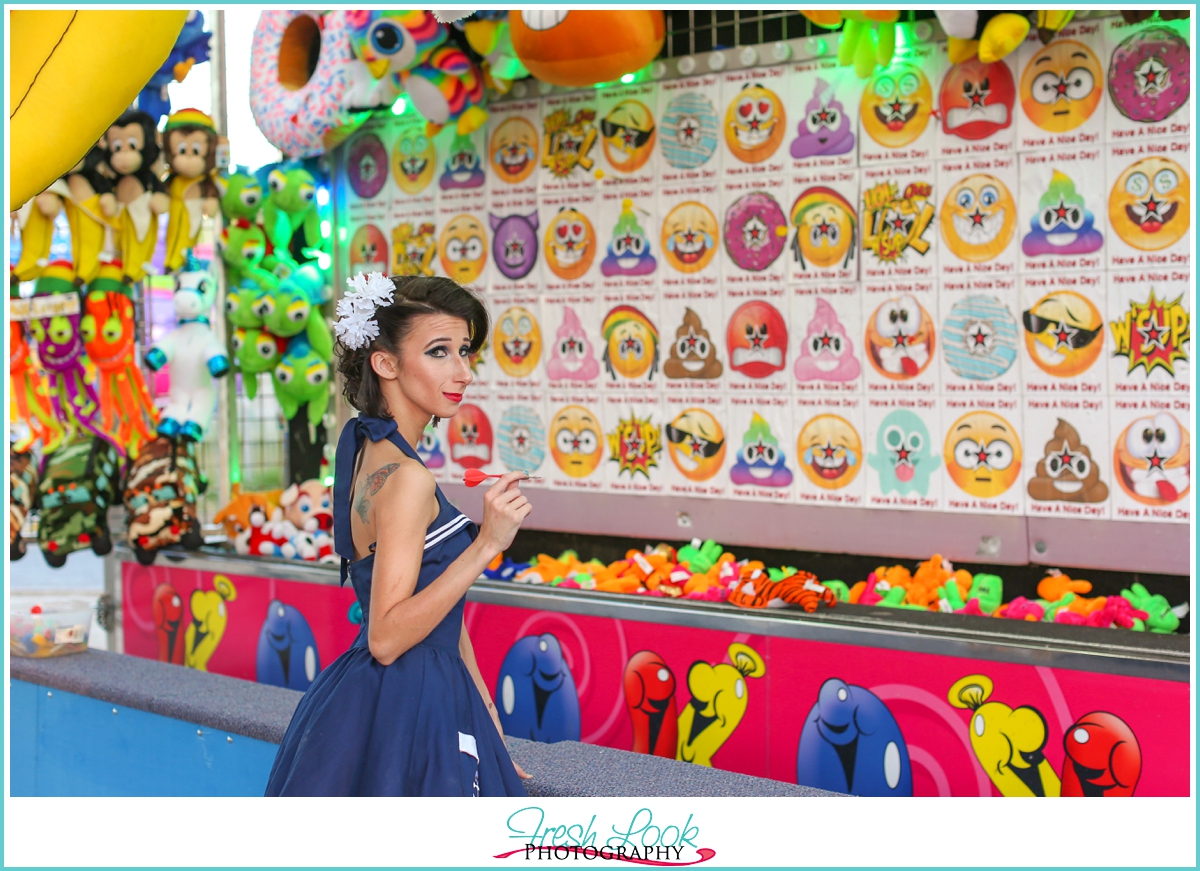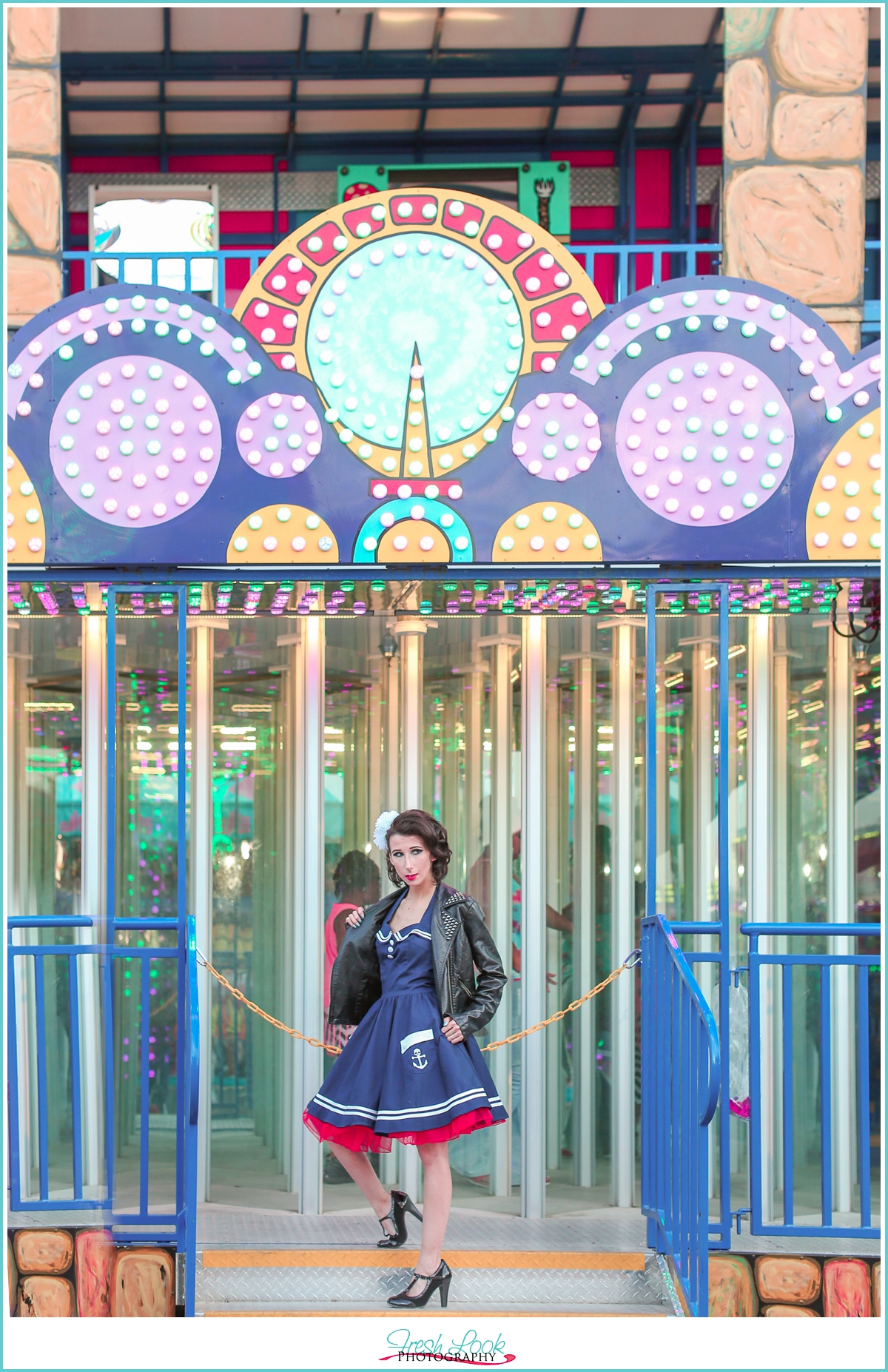 After making the rounds in the carnival and getting to chat with other photographer friends – I had to admit that I was glad I came out. It was a blast getting to work with these gorgeous gals and guys, plus it got me out of my comfort zone shooting something different. I guess it just goes to show that no matter what mood you start out in, your attitude can be turned around for the better! I'm so glad that I have a great photography community to lean on and hang out with. Otherwise I wouldn't have done this carnival pinup photo shoot and gotten these fun images!