I'm here in Atlanta for the Imaging USA photography conference and it has been a complete whirlwind of learning, fun, and meeting some kick awesome industry leaders! Last night Canon hosted the opening night party, and the convention spoiled us by providing models with some pretty amazing backgrounds to photograph.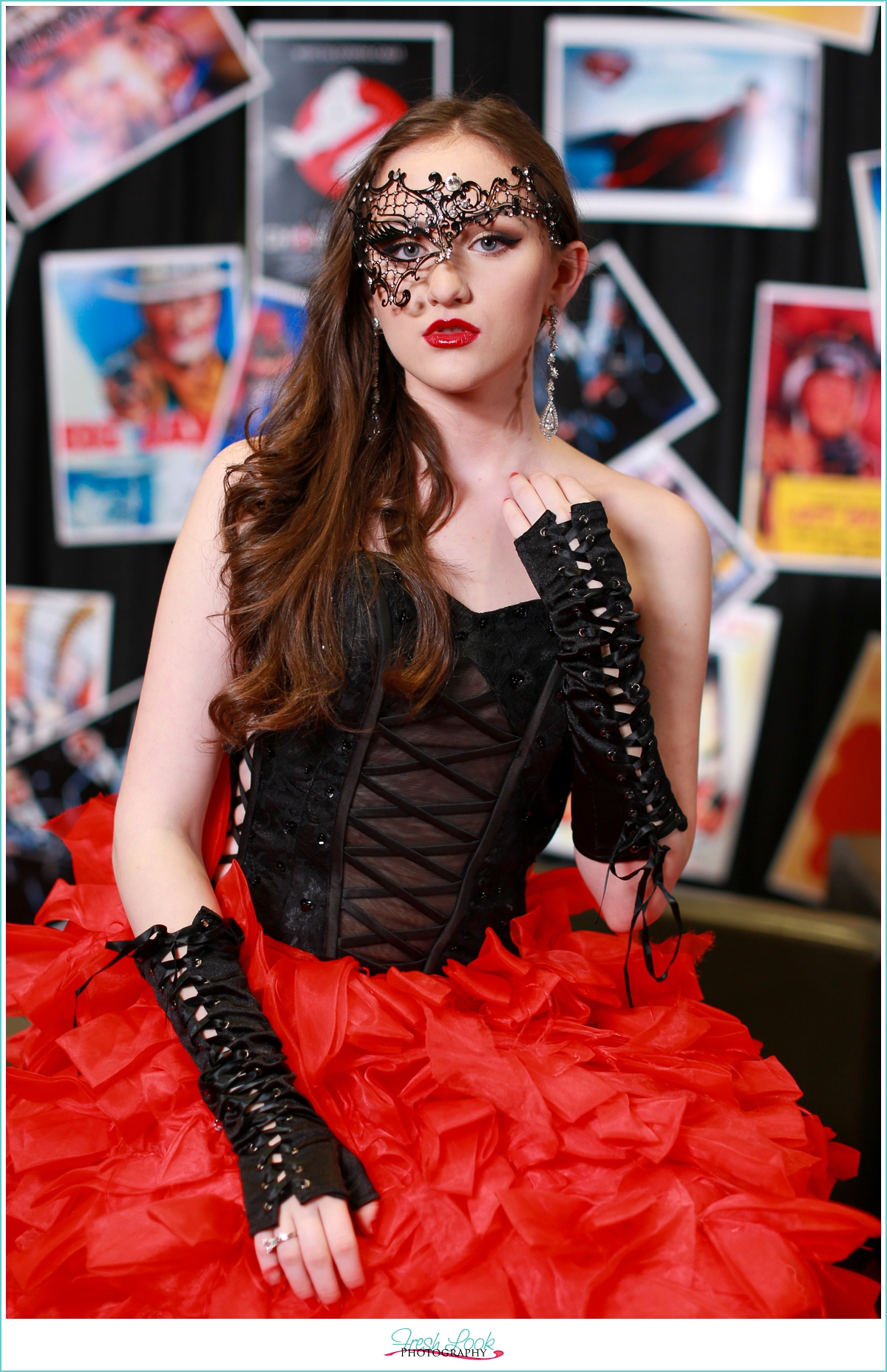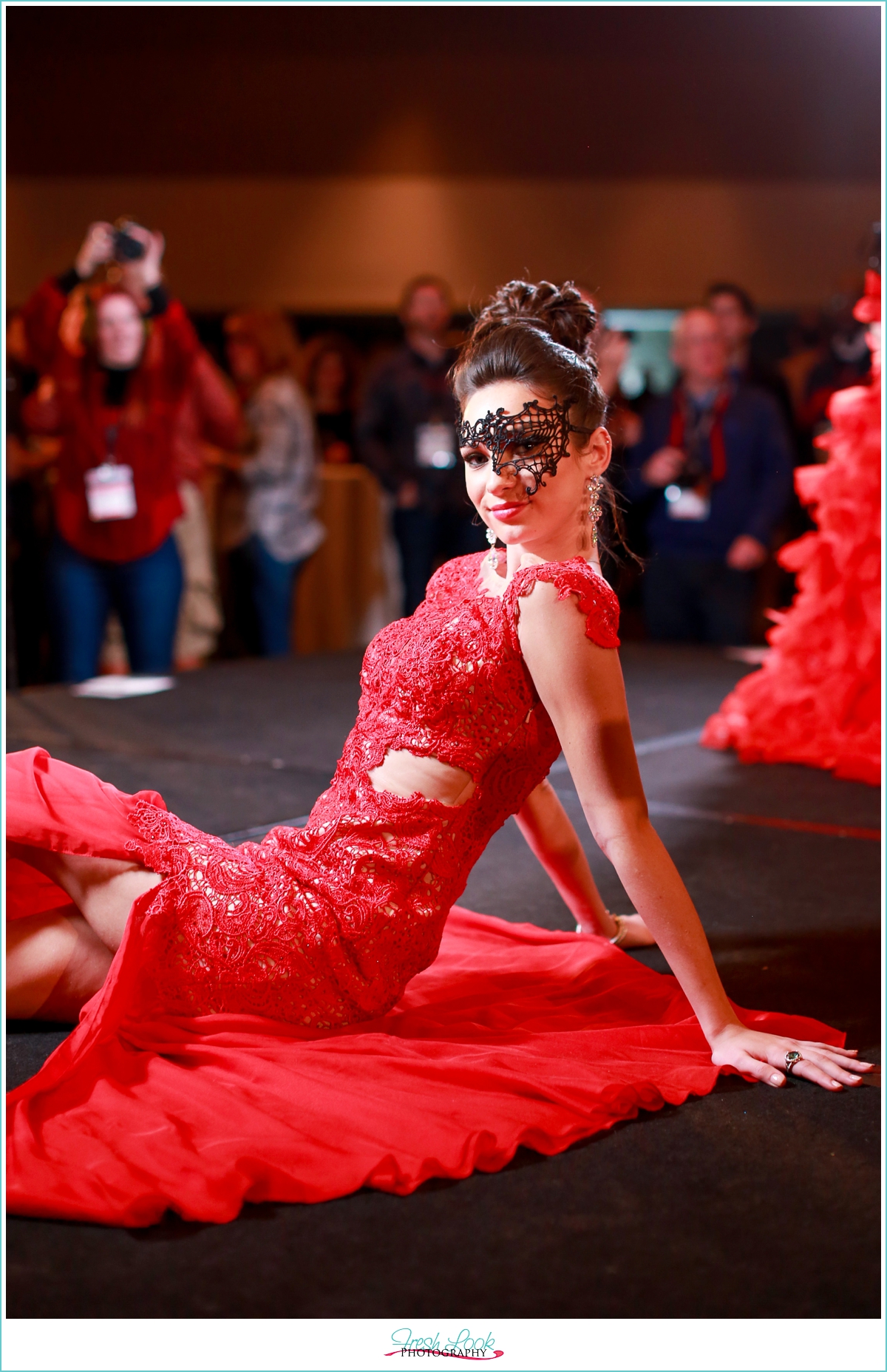 But the tragedy is that this is the one time I travel somewhere without my big camera – aauugh!!! Thankfully, one of my favorite photogs – Vanessa Hicks – brought her camera (thank god she shoots Canon as well!), so she was gracious enough to let me borrow her camera so I could take a few pictures (thanks girl!).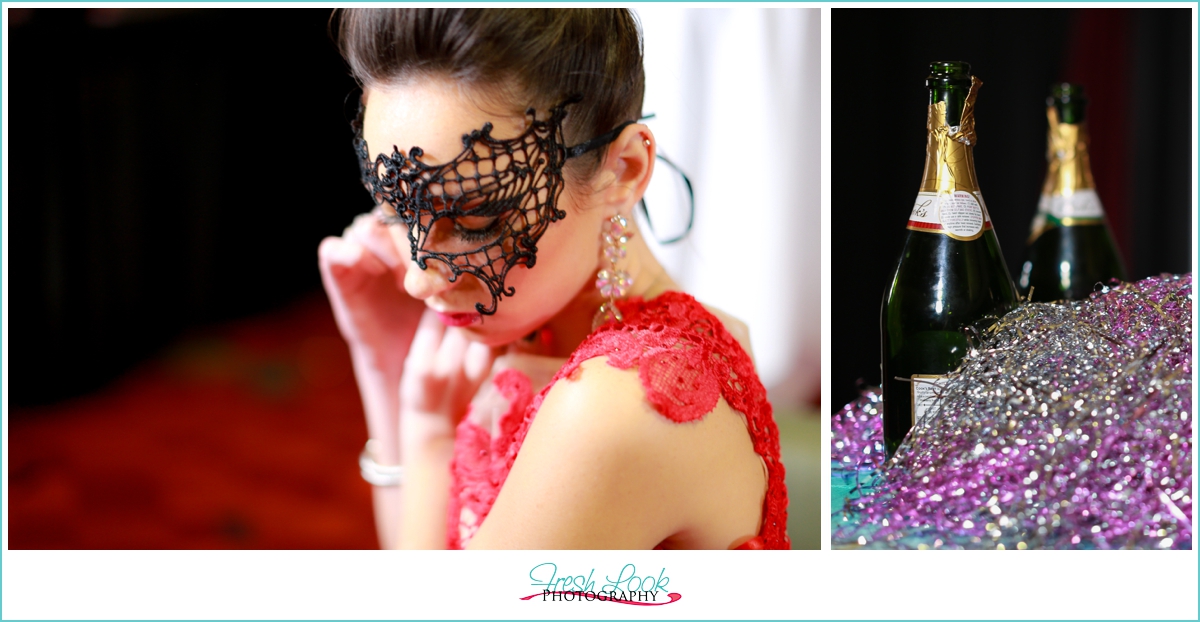 Imaging USA
Since I didn't have my personal camera, there aren't nearly enough photos compared to what I would normally shoot. But I am so stoked that I was able to get a few images to share with you!
It was really exciting for me because I don't normally photograph models, so to have all these gorgeous ladies (most of them in costume) was an awesome chance to flex my creative muscle.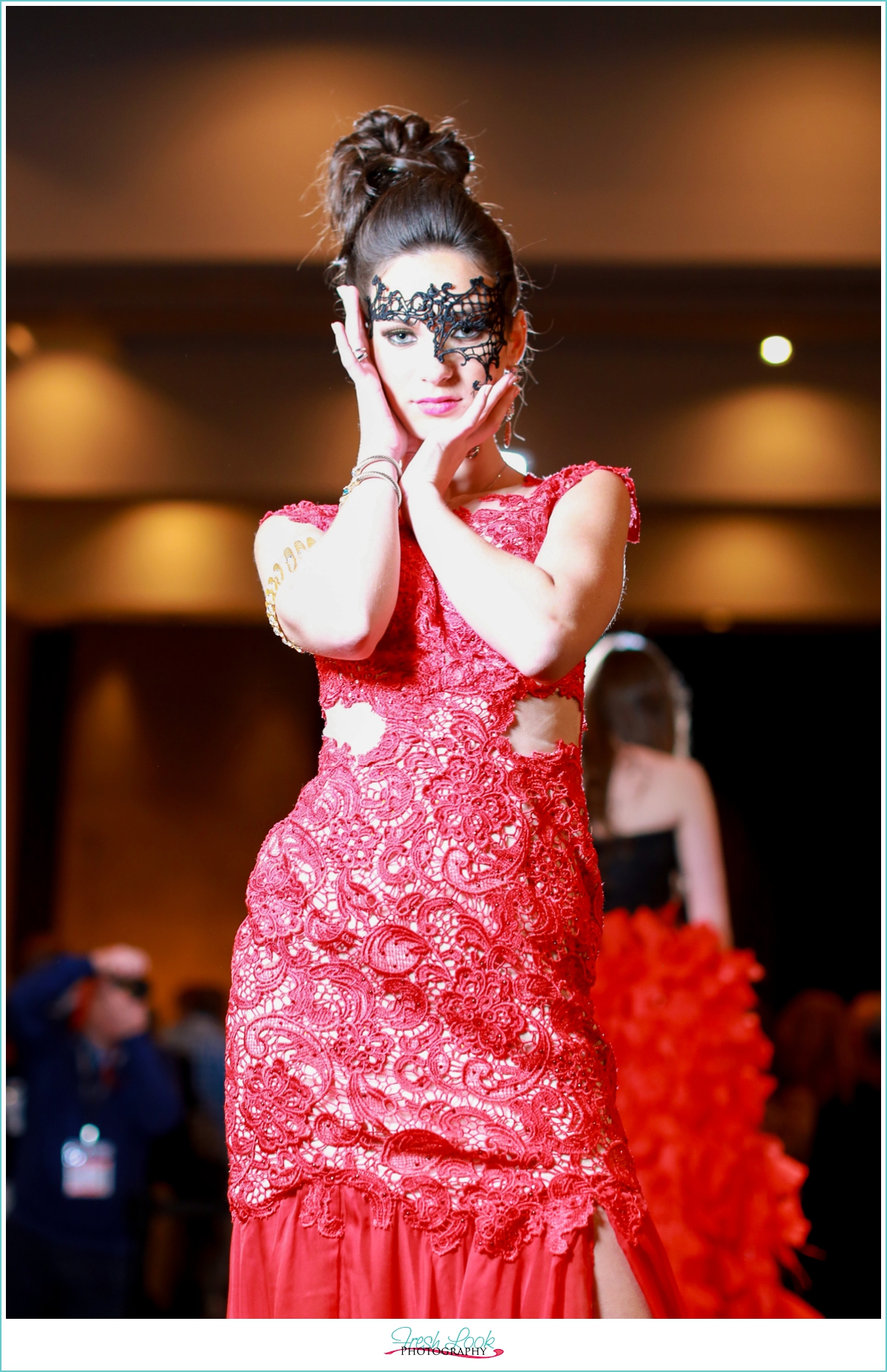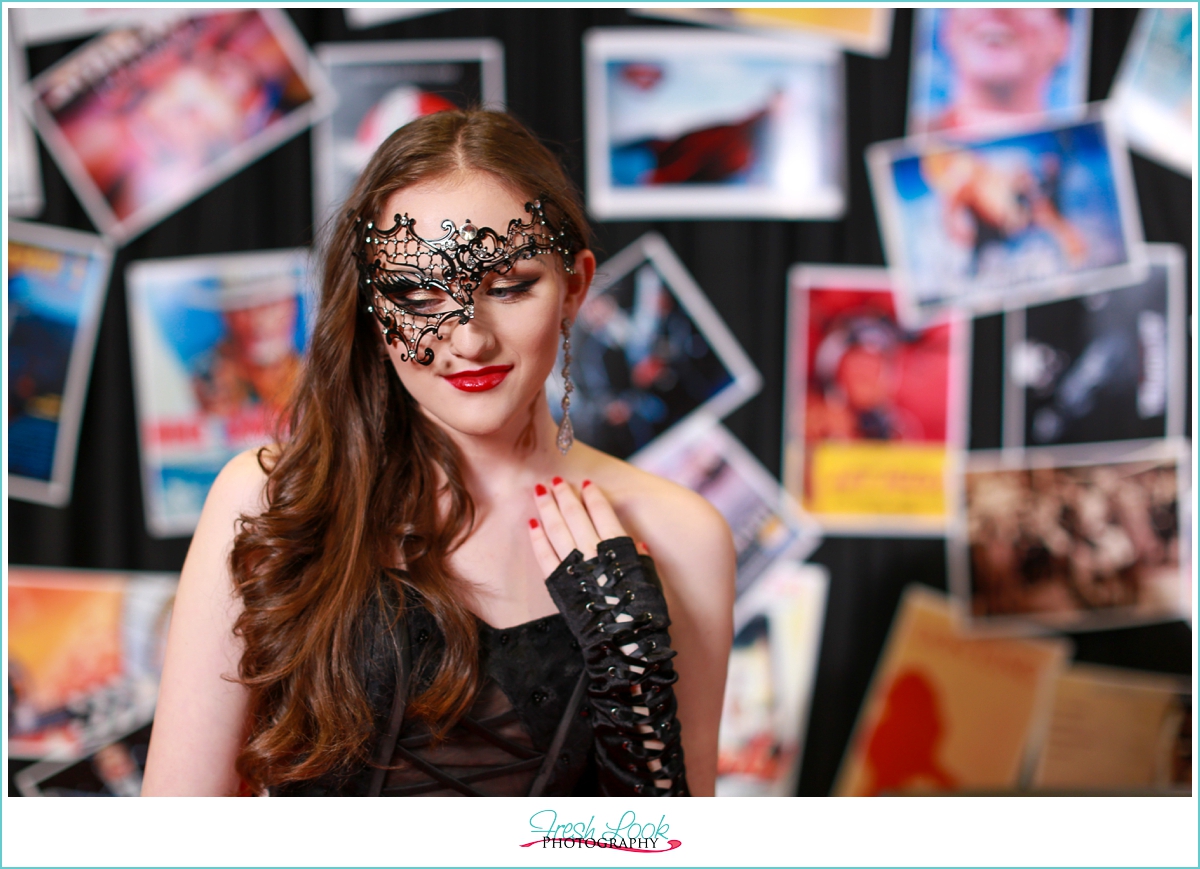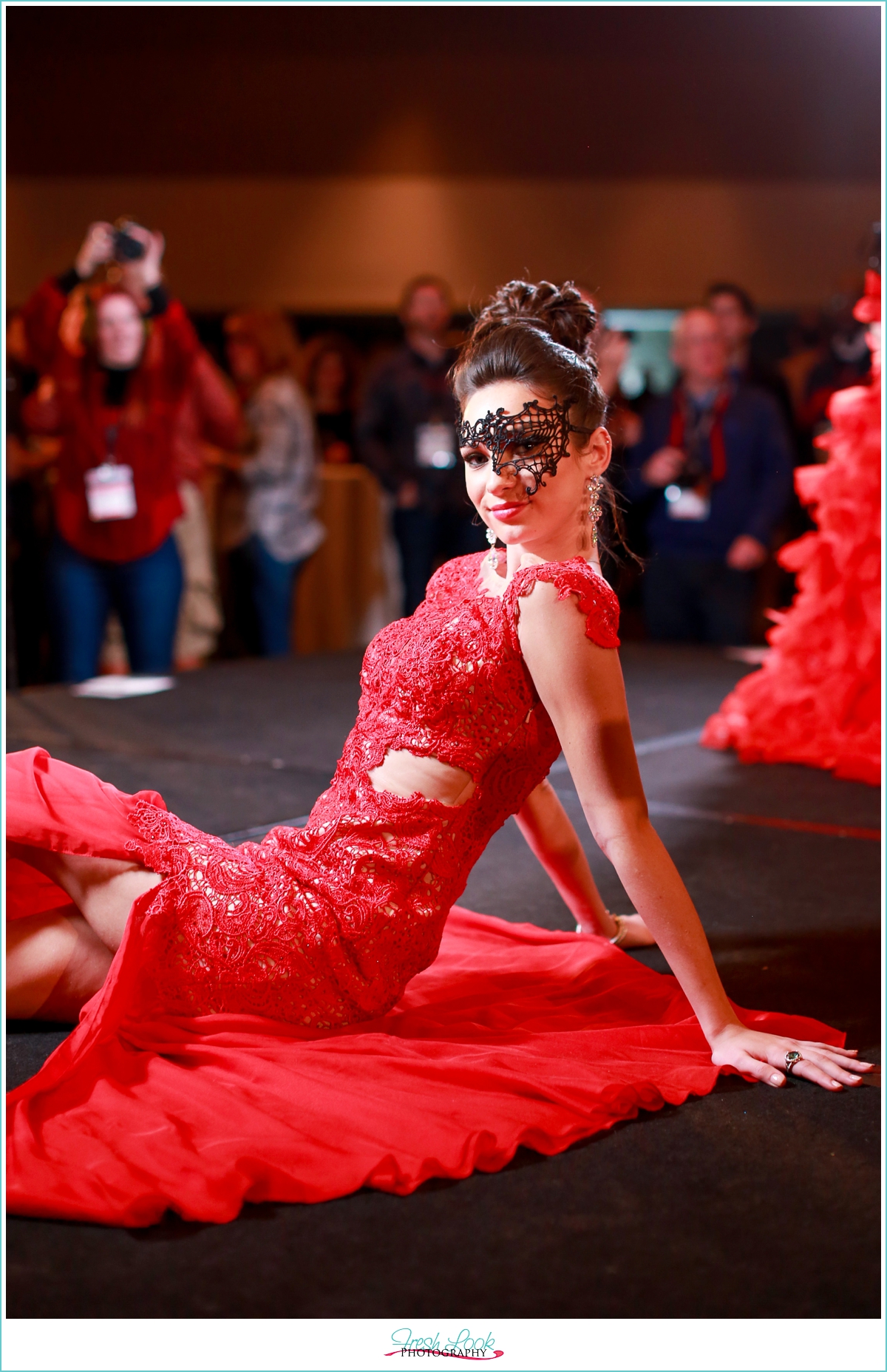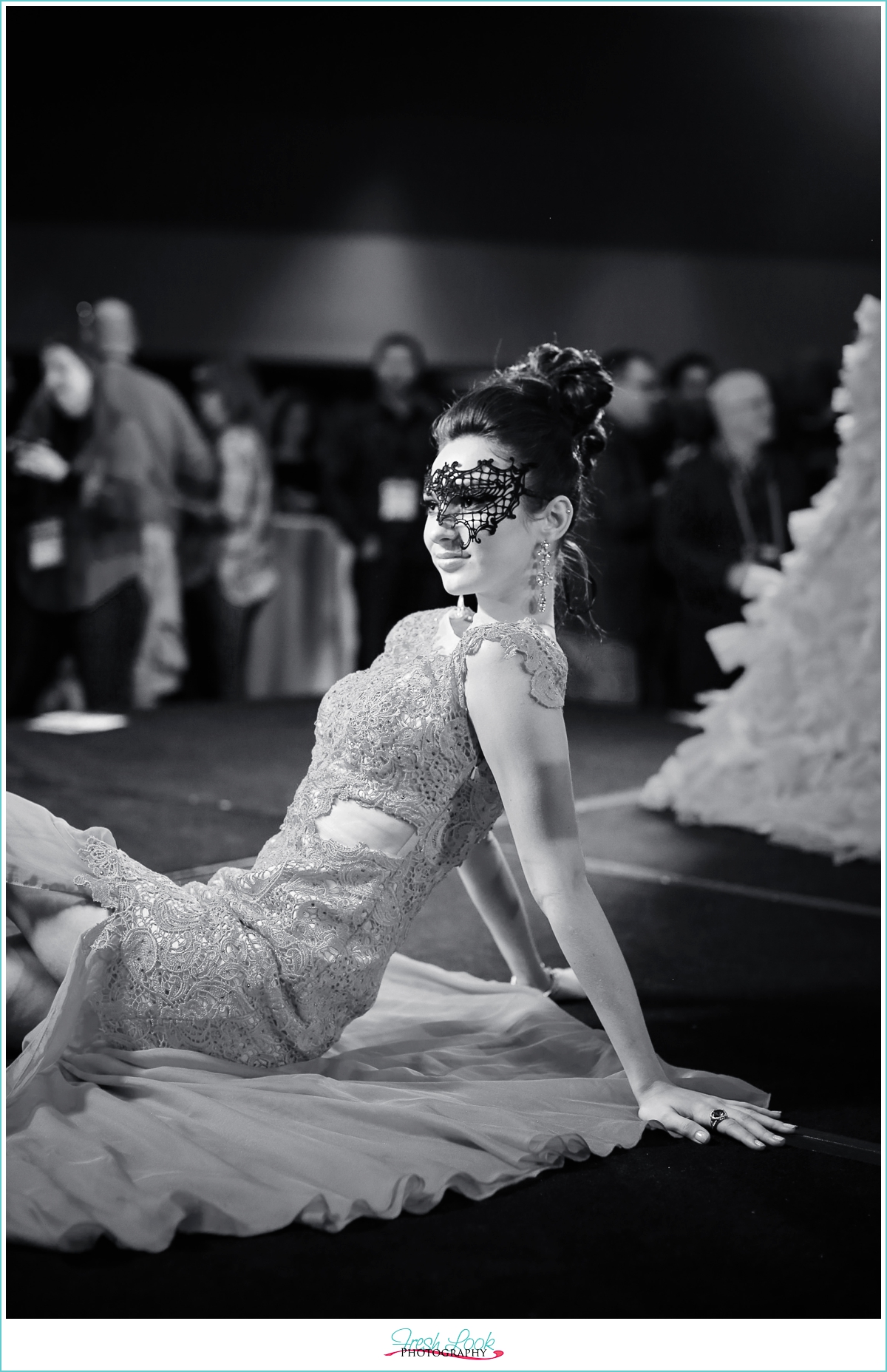 Here's a pullback shot that showcases the one of the stage areas that the models were on in the main room.
These last two photos were probably my favorite that I've taken recently. As you can see, I spent a lot of time photographing Katie Belle (who is a gorgeous singer based out of Atlanta) because I really loved her unique look! The red really jumped out at me, and that black mask… wow! I'm so glad that she was such a good sport and let me be bossy assertive and pose her to get the shots I wanted 🙂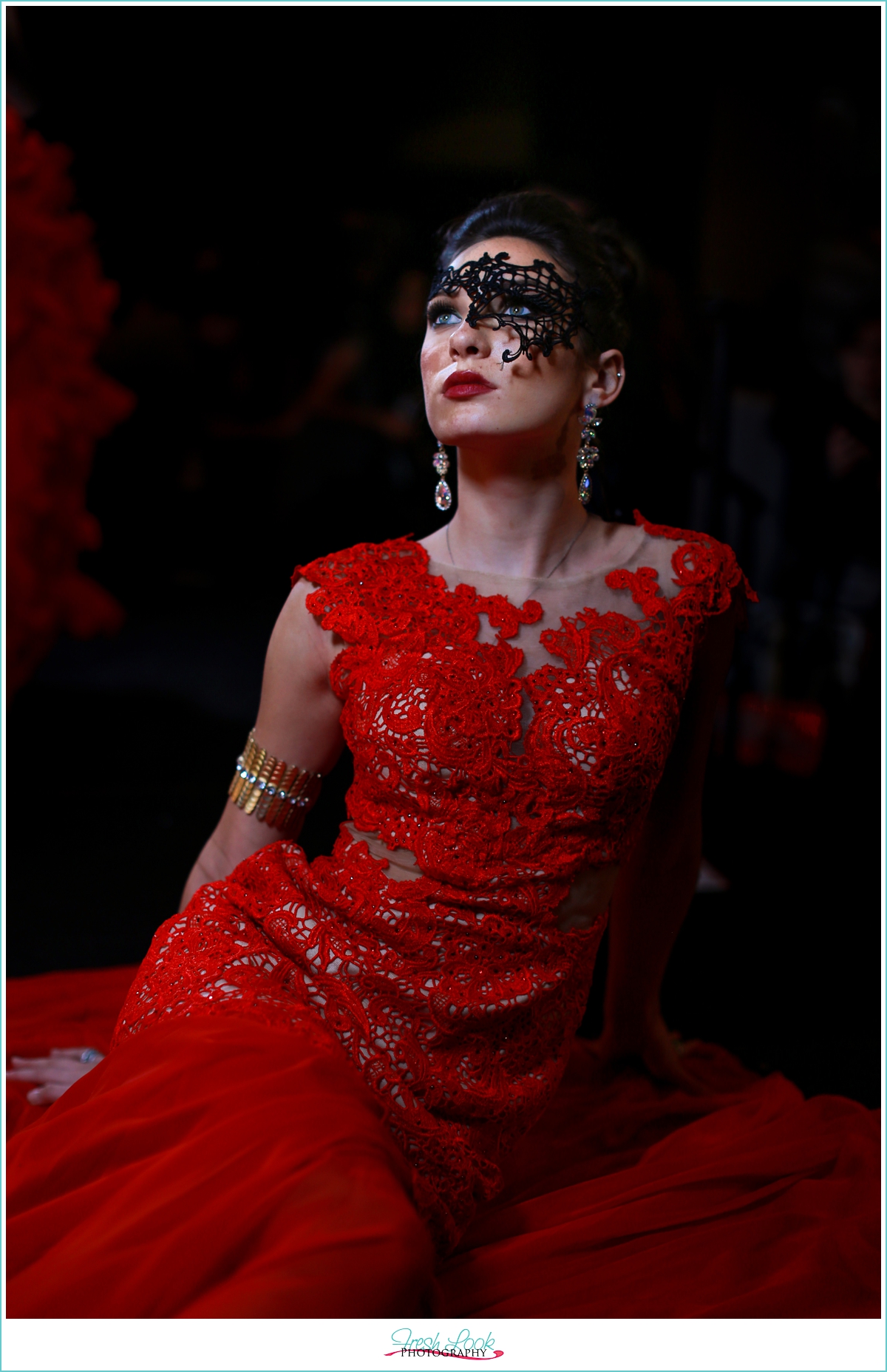 Seriously, how am I supposed to choose a favorite between these two photos?! Normally I am drawn to color images, but the black and white is so classic and reminds me of film noir!