If you missed it, I put a recap from Imaging USA 2016 on the blog last week (you can check that post out HERE) and included a few photos that were taken at the opening party where we had models to photograph…. go check it out! But today I wanted to share with you some of the "meat" that I took away from the conference. And while yes, this post is going to be more for photographers, it should be interesting none the less!
And PS, don't judge the photos in today's blog post! I didn't actually bring my real camera, so I got a LOT of iPhone photos, and that worked out just fine for me 🙂

Imaging USA 2016 | Day 2
I'm going to break this down into three main topics that I want to cover: Products, Speakers, and Inspirational Quotes.
Products
One of the cool things about going to a huge photograph conference (upwards of 11K people!) is the fact that they have a trade show expo and you get to walk around and interact with all the brands you know and love, and get to see/touch/smell/get to know a bunch of NEW products and vendors.
During the very first talk I went to at Imaging, the speakers (who were a husband/wife wedding photography team) really encouraged us to find products that we were OBSESSED with because we were doing our clients a disservice if we were trying to offer them things we didn't really care about.
I took that to heart and DEFINITELY fell in love with a few things, so keep an eye out for new family album offerings, and a swoon-worthy wedding album that will make your heart happy (and just wait till you touch the pages!).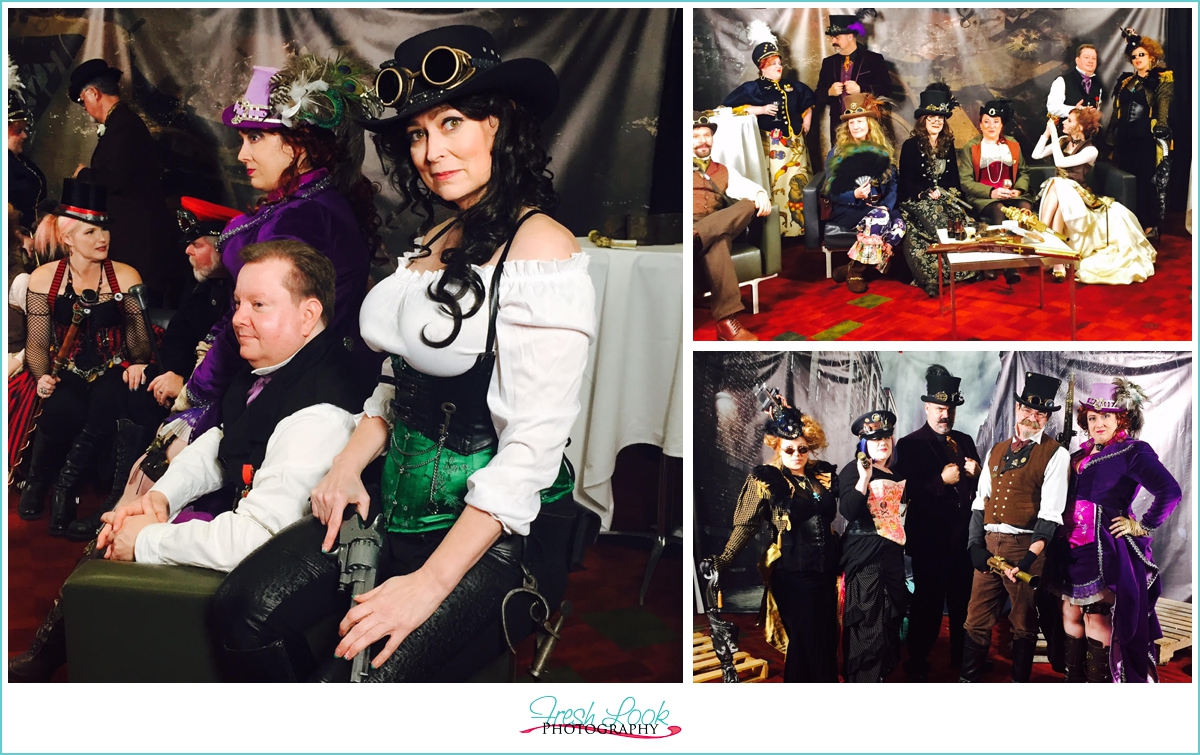 Speakers
Kristin and Paul Privette who run Footstone Photography – This couple really inspired me because all I could think was "that's what I want for Eric and I!"
One of the things they really nailed home was the fact that we need to know our WHY.
Why are we doing this? (and we can't just say to make money) Paul challenged us to think about our why, and then dig deeper:
Why are we doing this? (to create beautiful images)
Why do we want to create beautiful images? (to help our clients remember their wedding)
Why is it important they remember?… (you get the idea)
Balbi Cantrell with Cantrell Portrait Design – not only was Bambi a super sassy and energetic speaker, she gave us tips for success that we can put into practice right meow (so at your next session, don't be surprised if I ask you to rock back and forth!). But she reminded me of the power of giving CLEAR and precise directions to clients when it comes to asking them to do something. Don't just say come a bit closer, instead say "learn forward with your chest while keeping your back straight."
It was also really special because I got to spend a few minutes with this dynamic lady and have Bambi look over one of my recent sessions and give me some feedback on how she thought I could improve. She was very supportive and encouraged me to work on how I pose my subjects to really give a connected/intimate feeling.
Sue Bryce with Sue Bryce Portraits – I was SO in love with Sue and her no-nonsense attitude. Her passion for working with women and helping them be as amazing as possible was super encouraging! She talked about creating a LEGACY with your portraits and I realized that is something I very much want to do because life is all too brief and we are never promised tomorrow. We don't realize how important photographs with the ones we love are, until they are no longer with us! It made me think, "when was the last time I had photos done with my family?"
I challenge you to think – "when was the last time you had generational photos done?!"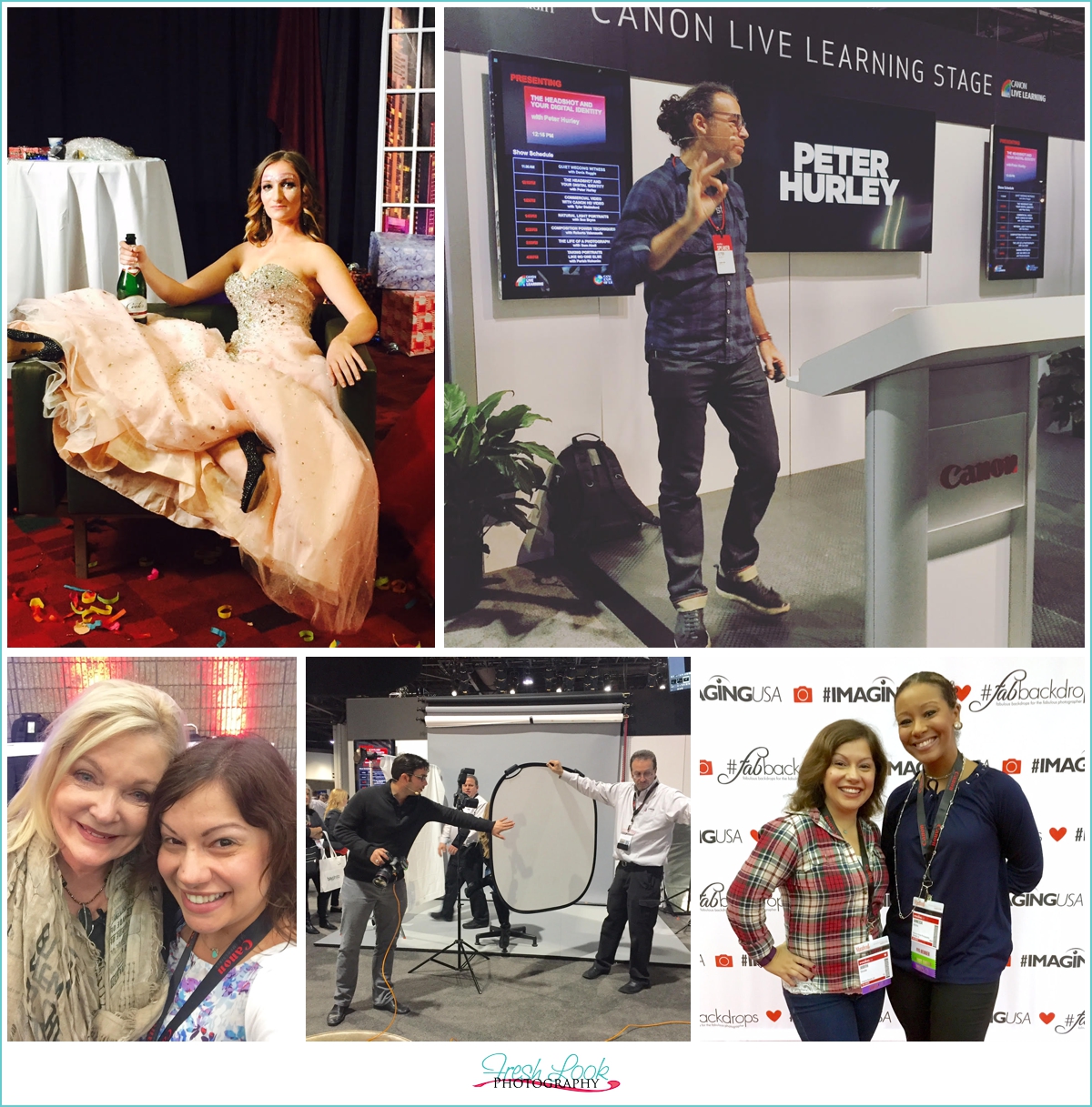 Inspiring Quotes
"People Don't Buy What You DO, they Buy WHY You Do It."   ~ Simon Senick
"A woman's beauty is in her heart and in her soul!"   ~ Sue Bryce
"Your Words Matter" – how we say things and present them to clients makes a BIG impact (and can be positive or negative.
"You can't just ask for an expression – pull out the expression! Don't ask them to laugh, make them laugh."  ~ Roberto Valenzuela
"Images Speak… What do Yours Say?"   ~ Sue Bryce
"Count the Cost – it's not about how much you charge, how much do you get to keep?!"   ~ Bambi Cantrell
"I believe it is our responsibility as photographers to pull the best out of our clients; no matter how stiff and lifeless they are."   ~ Peter Hurly