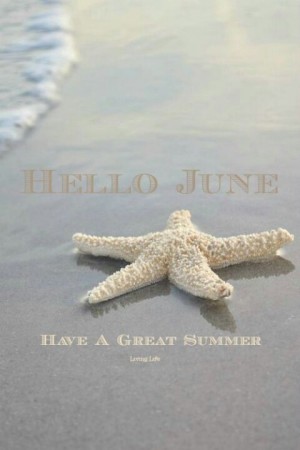 Well hello June! It's been a long time coming and I am SO excited for all that this month has in store for us!!! Last month I had a lot of things to aim for in my monthly goals list, and actually didn't do too bad. Those dang ribbon wands aren't made yet, but they will be (after I come back from Spain!).
Here are some things that we can all look forward to this month:
National Donut Day – always the first Friday of June, it's taking place June 5th this year, you get a free donut!
First Day of Summer – June 21st (hooray for the official kick off of the new season!)
Fathers Day – June 21st (have you gotten dad a present yet?!)
National Camera Day – June 29th (get out there and snap a picture with your cell phone, film camera or DSLR!)
Most of my goals this month are going to be centered around getting ready for my trip to Spain (leaving on the 19th!!!), so indulge me a little bit this month!

Personal Goals:
Not go crazy with all that needs to be done before I leave… no seriously 😉
Make sure the kiddos are taken care of as far as summer plans/what they'll be doing
RELAX once I get to Spain! This is supposed to be a vacation, after all!
Business Goals:
Rock and roll three weddings for some pretty awesome couples!
Edit ALL client images before leaving for Spain on the 19th (with 3 weddings between now and then, this should be interesting!)
Finish preparing content for the Bridal Musings class I'm teaching next week (it's gonna be so much fun!)

Work on a new (pretty!) print release for my awesome clients