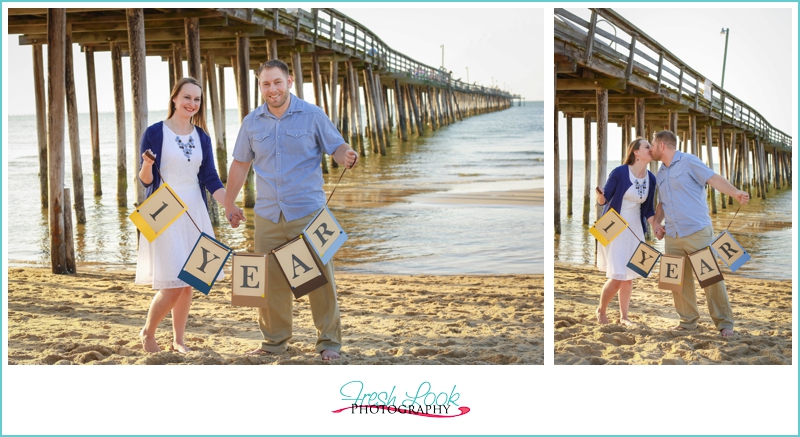 We're taking Wedding Monday and flipping it a little bit to show off Dani and James' adorable 1st anniversary beach shoot (still wedding related though!) 🙂 We first met these two lovebirds last year, when we photographed the Southern Charm styled wedding in Brandywine MD and they were the gorgeous bride and groom! So it was a lot of fun to have them come down to the beach and get some new pictures done to celebrate their first anniversary (of many!).
1st Anniversary Beach Shoot
Here are some thoughts from Dani and James about how they came to be a couple, getting to where they are now, and what the first year of marriage was like!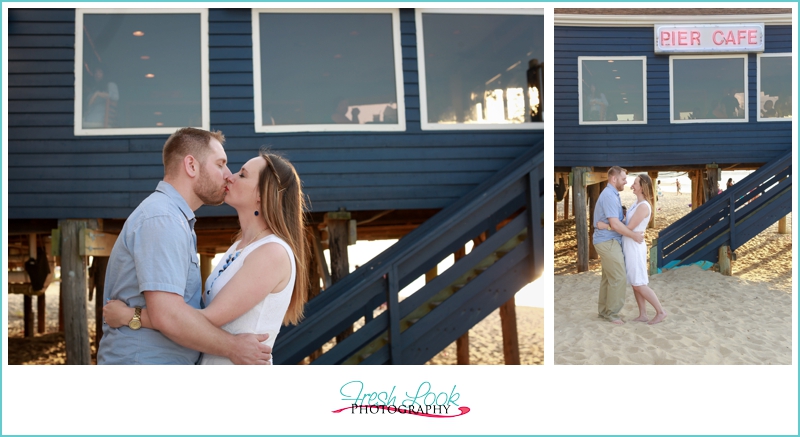 "Our first year of marriage. Wow. It went by so fast! We are still in awe that we have approached our one year anniversary already!
I know our whole marriage was a bit unexpected. Due to some misunderstandings with our mortgage lender and the VA loan, we had to get married if we wanted to purchase and close on our home. Sometimes, it does not feel real to me because I did not go through the whole "traditional process" that you see so many people going through.
I can remember asking James, "What do you think? After I explained our options regarding thehome (which were, walk away from our offer and the house, magically find $7,000.00 laying around, or get married). I can remember him getting his smile on his face (a smile that I have never seen before), and he said, "Let's do it!"
Needless to say, 2 weeks later, we were married and we could not be happier! 🙂
Due to issues with the house upon move in, moving to a new city, James starting a new job, and have it be only my second year of teaching at Liberty, the first year of marriage was a lot more stressful then I expected. We definitely did not take enough time out of our busy schedules for each other and became engulfed by our work many times. I am looking forward to a new year with new opportunities and to spend a lot more time with each other. We are looking forward to starting it off right by reconnecting and relaxing at Virginia Beach!"
Dani and James, thank you so much for for trusting us to do this photo shoot for you two! We loved getting to spend time together again and know that life has nothing but wonderful things in store for you guys (and your 7 cats 😉 ).