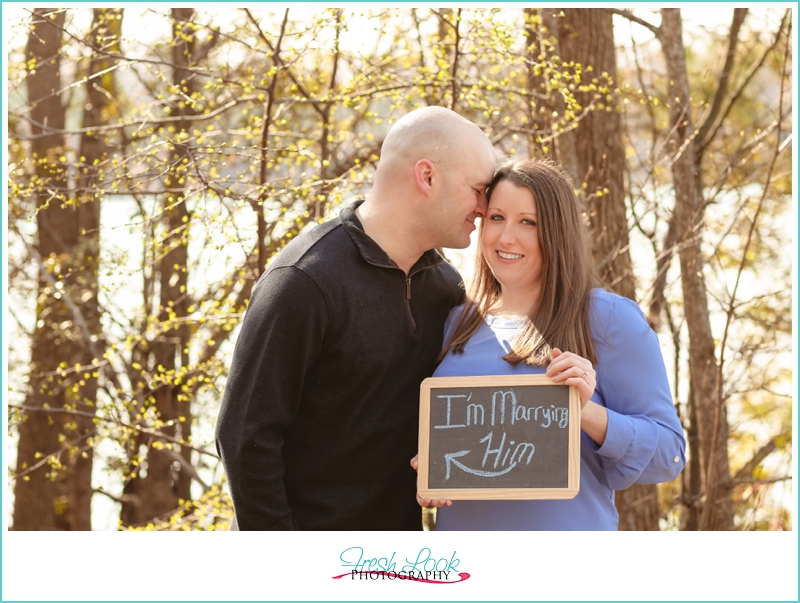 Picking the perfect colors to wear for your engagement shoot can be hard because there are so many options! But I've found that couples who pick a classic blues engagement shoot can't go wrong! Why is it that blue seems to be the universally flattering color for all of us?! When we did Rebecca and Curt's session at Oak Grove Park, the colors they chose were the perfect compliment to the scenery around them!
Classic Blues Engagement Shoot
As we were walking around the park and taking pictures, Rebecca and Curt were talking about their wedding plans and how it was difficult to plan their South Carolina wedding while they were here in Virginia Beach. But even more than that, they were having a hard time deciding who to hire because there are so many talented wedding pros, how do you possibly choose?!
I told them that they wanted to find someone that they were comfortable with, who could make them smile for real (none of that fake, cheesy crap), and that they could stand to be around for hours and hours on their wedding day. THAT is how you choose someone to work with!
Well Rebecca and Curt, thank you so much for choosing us to come and capture your wedding next April, I know it is going to be AH-MA-ZING and we can't wait to come celebrate with you two lovelies in South Carolina!!!