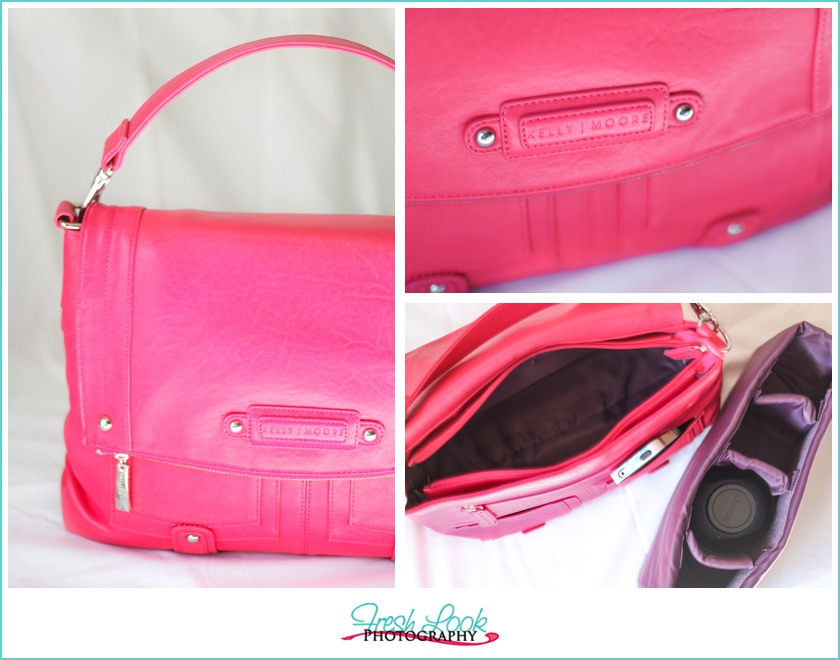 Wedding photography can be a grueling gig: you have to lug heavy gear around for hours on end, deal with people who don't necessarily want to have their photo taken, and be alert and attentive for hours on end!
That's why it's nice to appreciate the perks of the job when you can get them. And for me, I'm all about showing off my feminine side as much as possible, which includes making statements with my girly camera bag! 
I've had a teal Jo Totes bag for about 4 years now and absolutely loved it! I took it to all my sessions, and it was the perfect thing because not only did it haul all my gear, it also was also cute and looked like a purse. Unfortunately though, the bag was finally starting to show it's age, so I started the hunt for a new girly camera bag a few weeks ago. 

One brand I've heard over and over again is Kelly Moore, this amazing woman entrepreneur started the her company in 2009 because she wanted a stylish bag that could serve as a handbag, hold her camera stuff, and anything her babies might need!  (no pressure right?) Thus, the Kelly Moore brand was born, and she started shipping packages from her garage. In the fall of 2013, she purchased an old building in Ruston, Louisiana where she has opened the first retail location!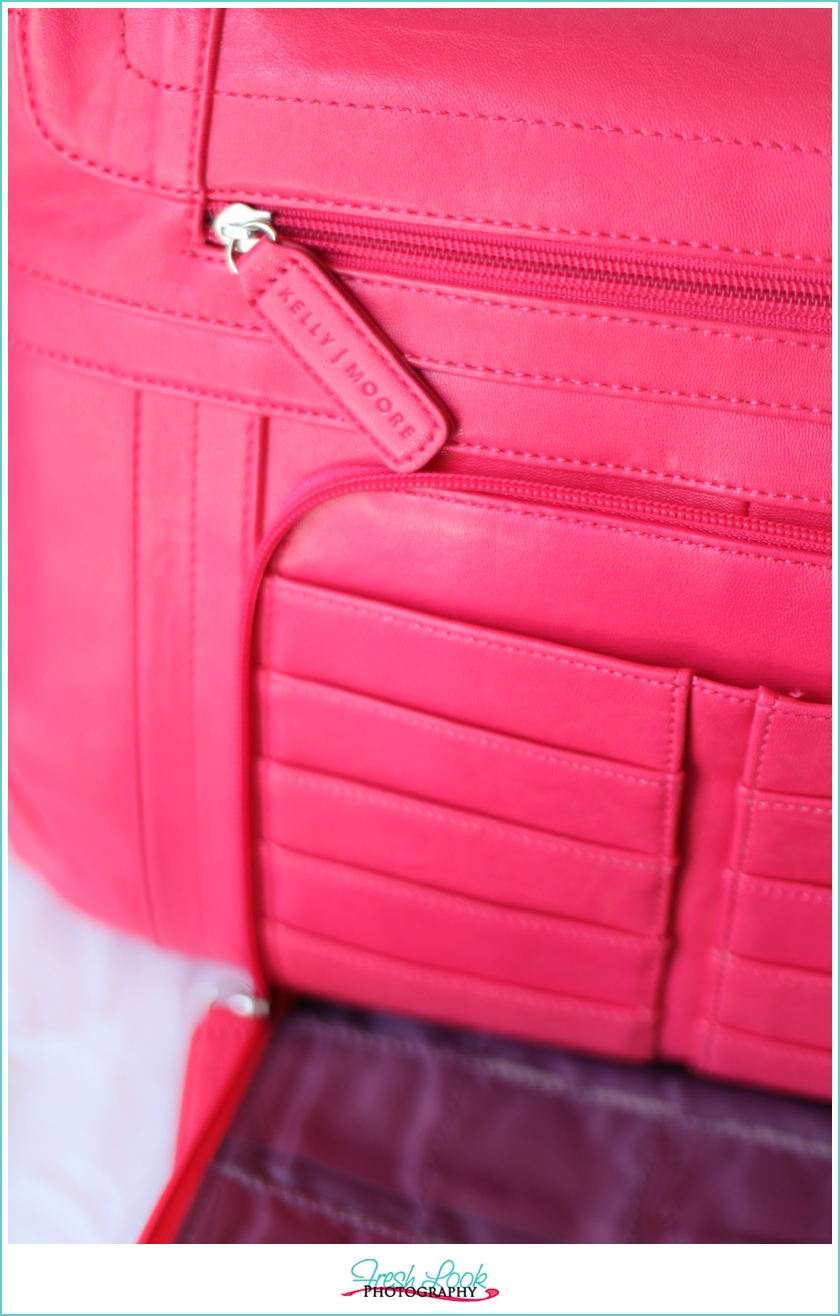 Once I narrowed it down to the manufacturer I was interested in, I had to pare the options down even more because she has 11 styles to choose from and 50 color options! With all that, they were sure to have one that I liked!
The winner turned out to be the "Songbird" bag!
I was so in love with the bright, vibrant pink color! It fed my love all having a girly camera bag, while still giving me the functionality of a camera bag that holds my main gear as well as giving me lots of storage pockets!
I am super stoked with my new bag and look forward to using it for years to come!