With the Autumn season in full swing (and the weather FINALLY cooling off a bit!), it's time to break out your camera for some seasonal shots and make a fall photo list! There are certain things that are always going to be on the agenda to photograph (hello pumpkins!), but how about adding some new things (apple cider cocktails anyone?!).
I know for us, our family always tries and go to a pumpkin patch – so that will be this weekend's activity… providing the weather stays nice of course. Fingers crossed they have some pumpkin flavored ice cream – nom nom nom!
Fall Photo List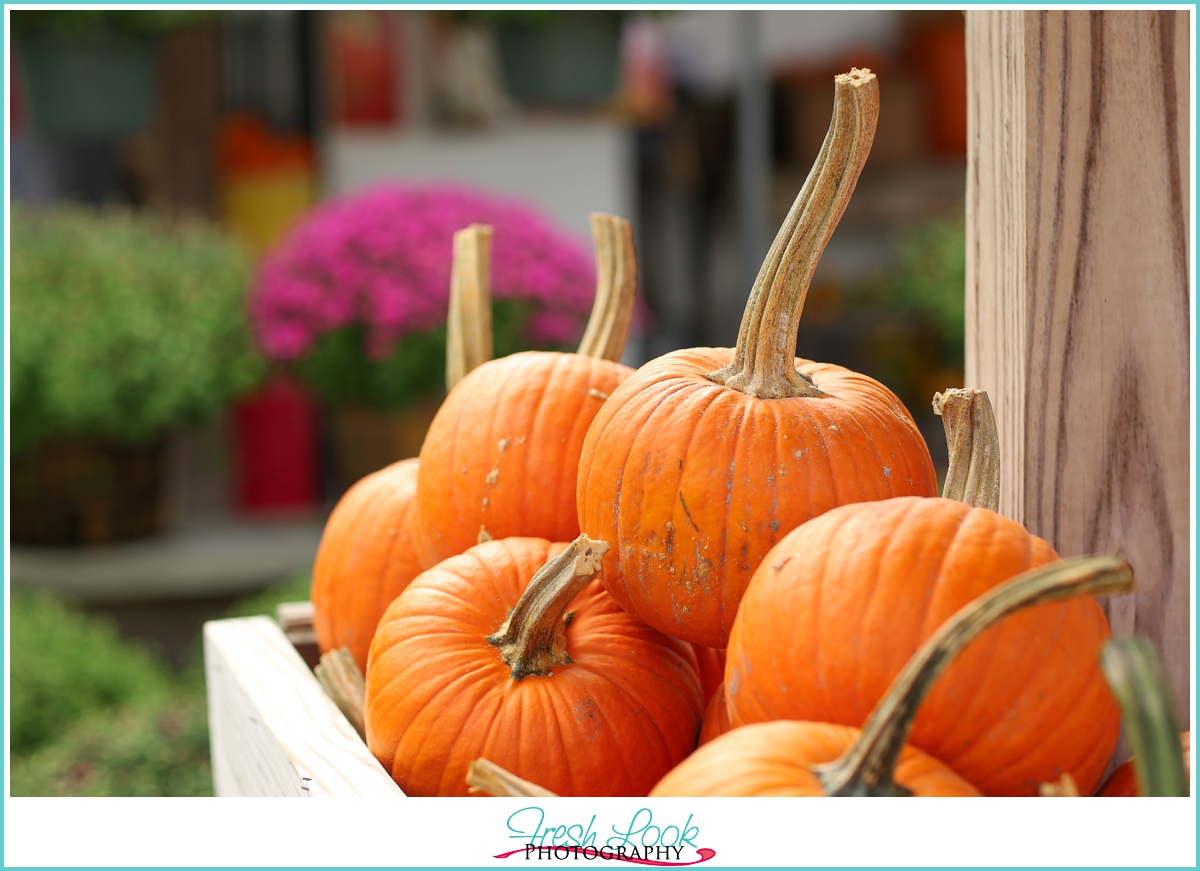 Obligatory pumpkin patch photo
Apple Picking (there's nothing quite like biting into an apple straight from the tree!)
Leaves Changing Color
Raking (and jumping in) a pile of leaves!
Apple Cider (hot, cold, in mimosas, as sangria, etc)
Sweaters/Hoodies
Fall mums (I love the orange and purple ones best!)
Pumpkin Pie or Apple Pie (a'la mode of course!)
Hay Rides
S'mores and a bonfire

Football game
Getting Cozy in Plaid
Pumpkin Spice Latte (#TheRealPSL)
Carving a Jack-O-Lantern (check out some cool ideas here!)
Creepy Haunted House (bonus points if you get it at night with fog/cool lighting)
Caramel Apples (I've also seen them with nuts, sprinkles, coconut white chocolate… so many different options!)
Halloween Costumes (we usually do a family theme – last year was Star Wars, this year will be even cooler!)
Halloween Candy
Boots! (seriously, I could live in boots all through the cold parts of the year!)
Visit a Farmers Market (so many unique photo opportunities when you're walking around these markets!)
These are just a few ideas to get you started on your fall photo list, what other things should be on the agenda? What traditions or fun things do you like to do (and photograph) as the weather gets cooler?