Eek! I'm so excited to share these fall bridal portraits today!!! We actually took these pictures back in November, but I had to keep them under wraps because we couldn't let the groom see his beautiful bride before their wedding day!!! But Adam and Shannon finally tied the knot on Saturday (horay!!!) so that means I can finally share these gorgeous fall bridal portraits with you!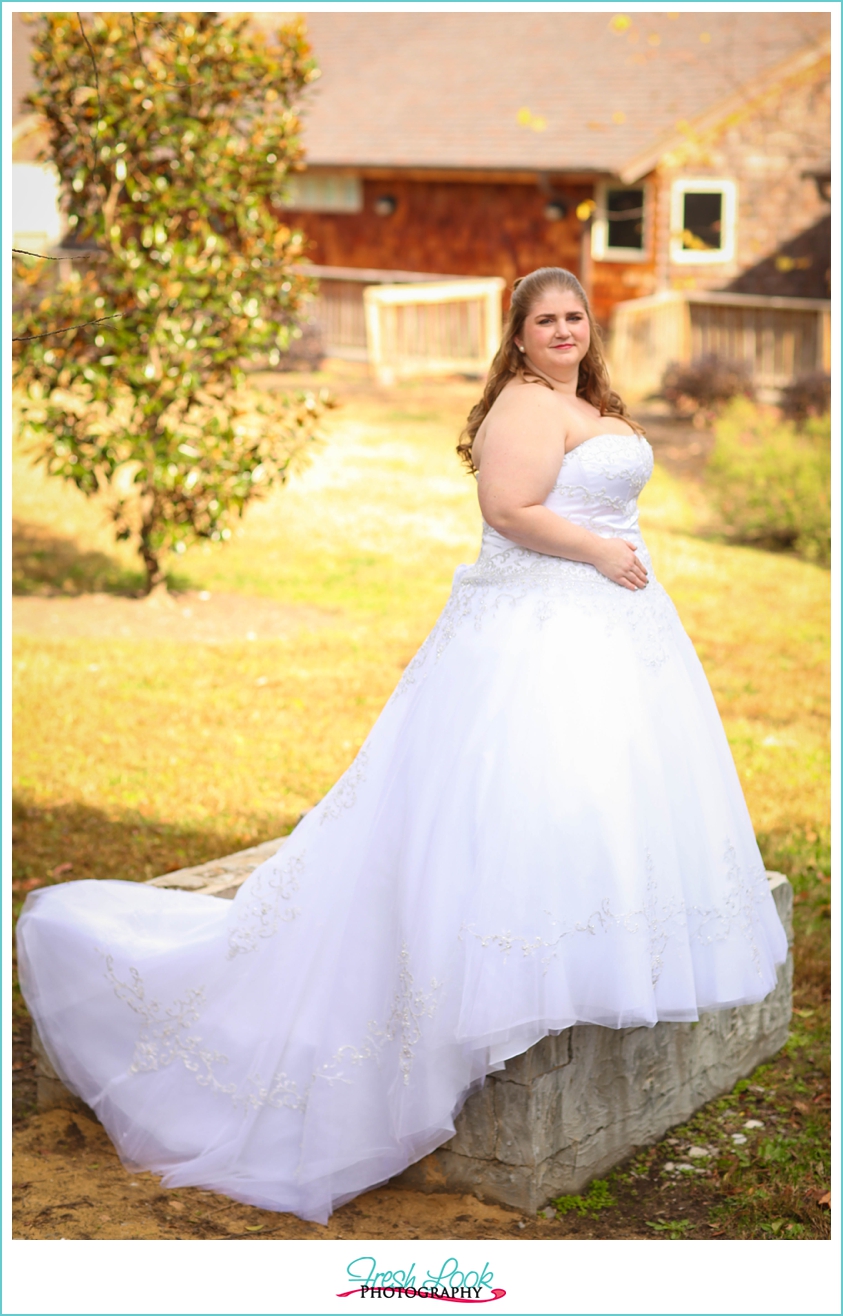 Shannon and Adam had a snowflake/winter theme for their wedding, and it was very apparent in the fun elements that she brought with her to the bridal session: from the adorable cape and muff (which, by the way, were handmade!) to her beautiful snowflake crystal necklace, to the snowflakes that decorated the woodsy scene!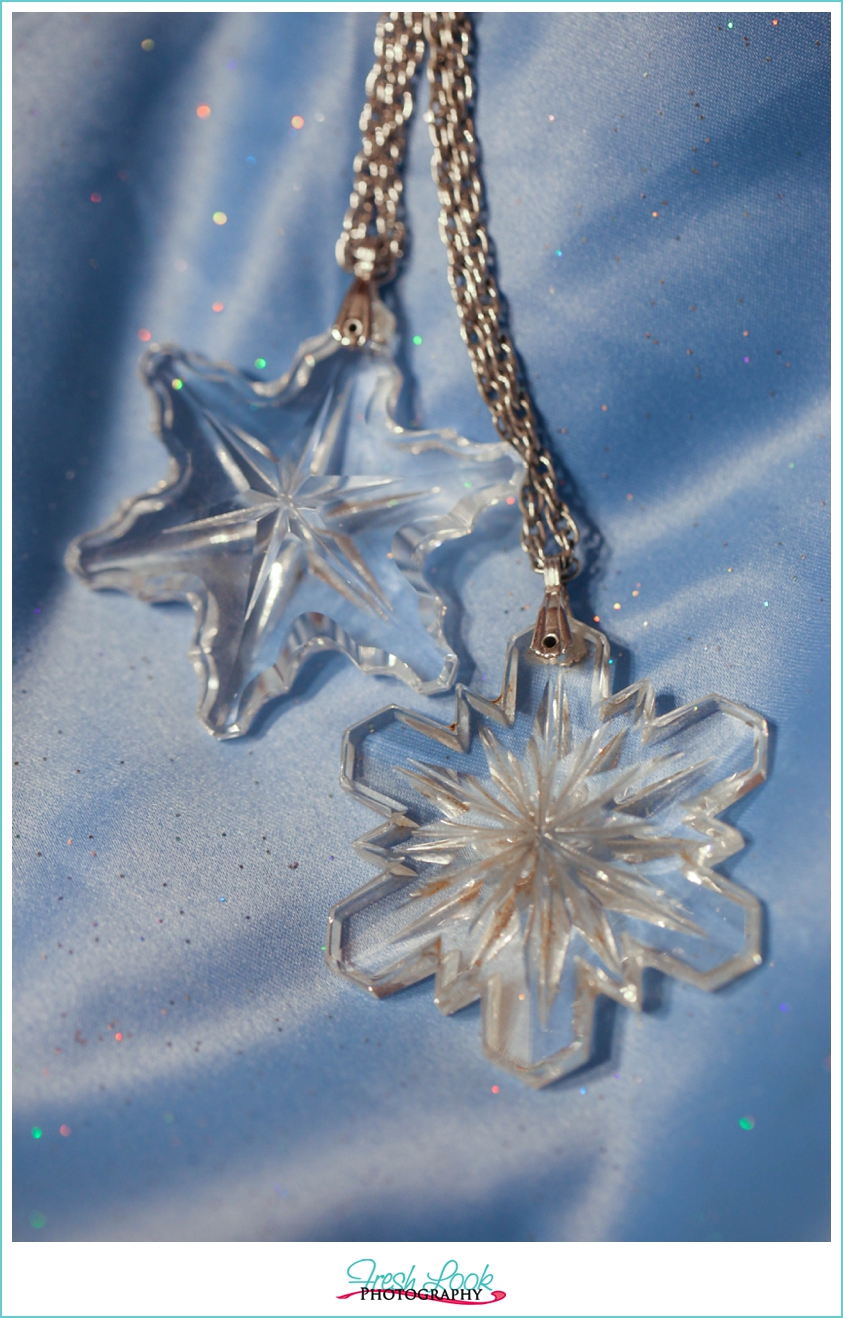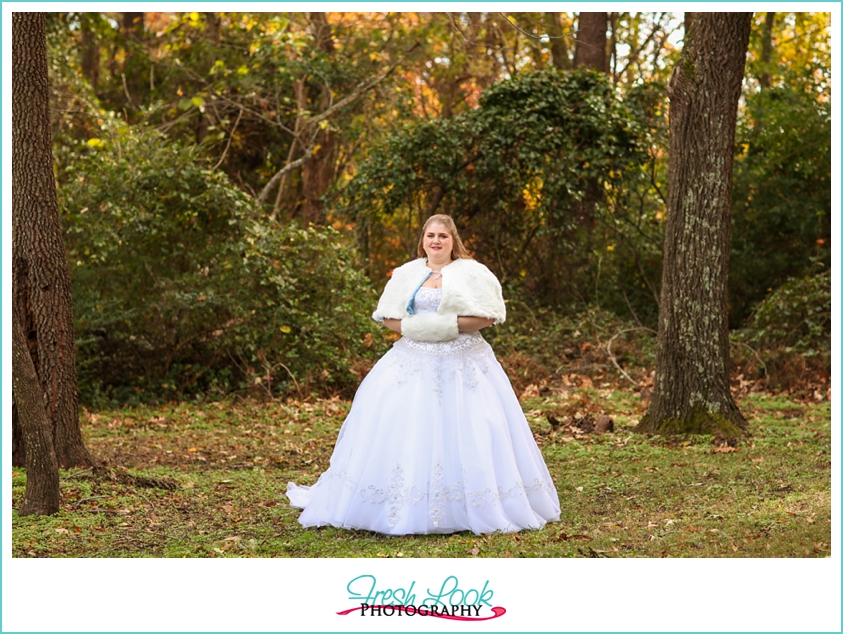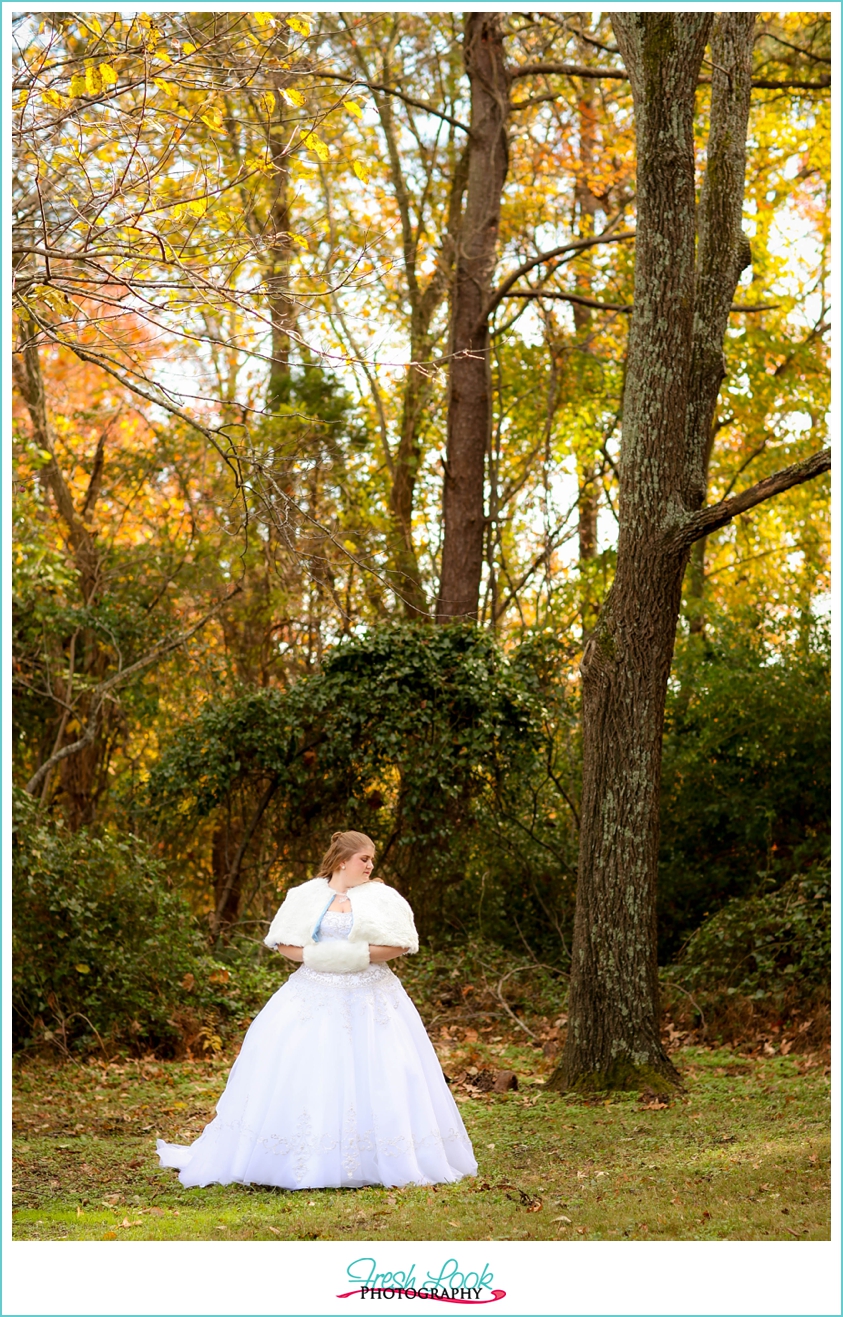 When it came time to start thinking about the rest of their lives, Shannon knew Adam was the one because of how he makes her feel. She says that he makes her feel special and loved every day. One of the things Shannon loves most about Adam is that he always knows how to make her smile with the things he says and does.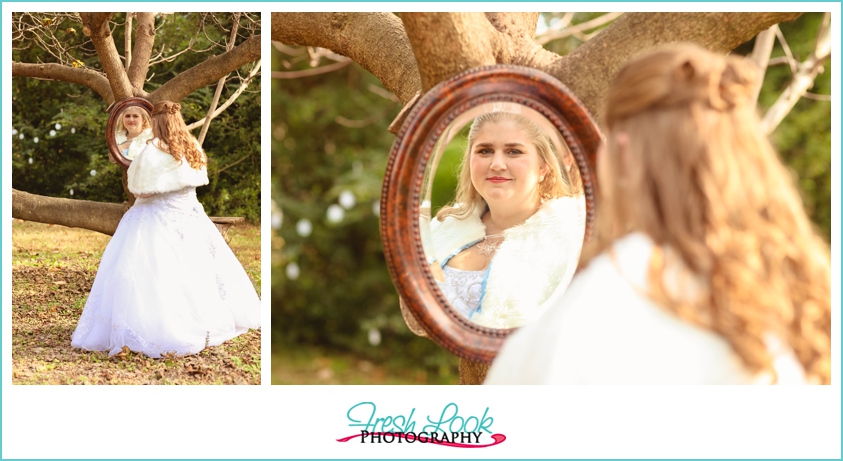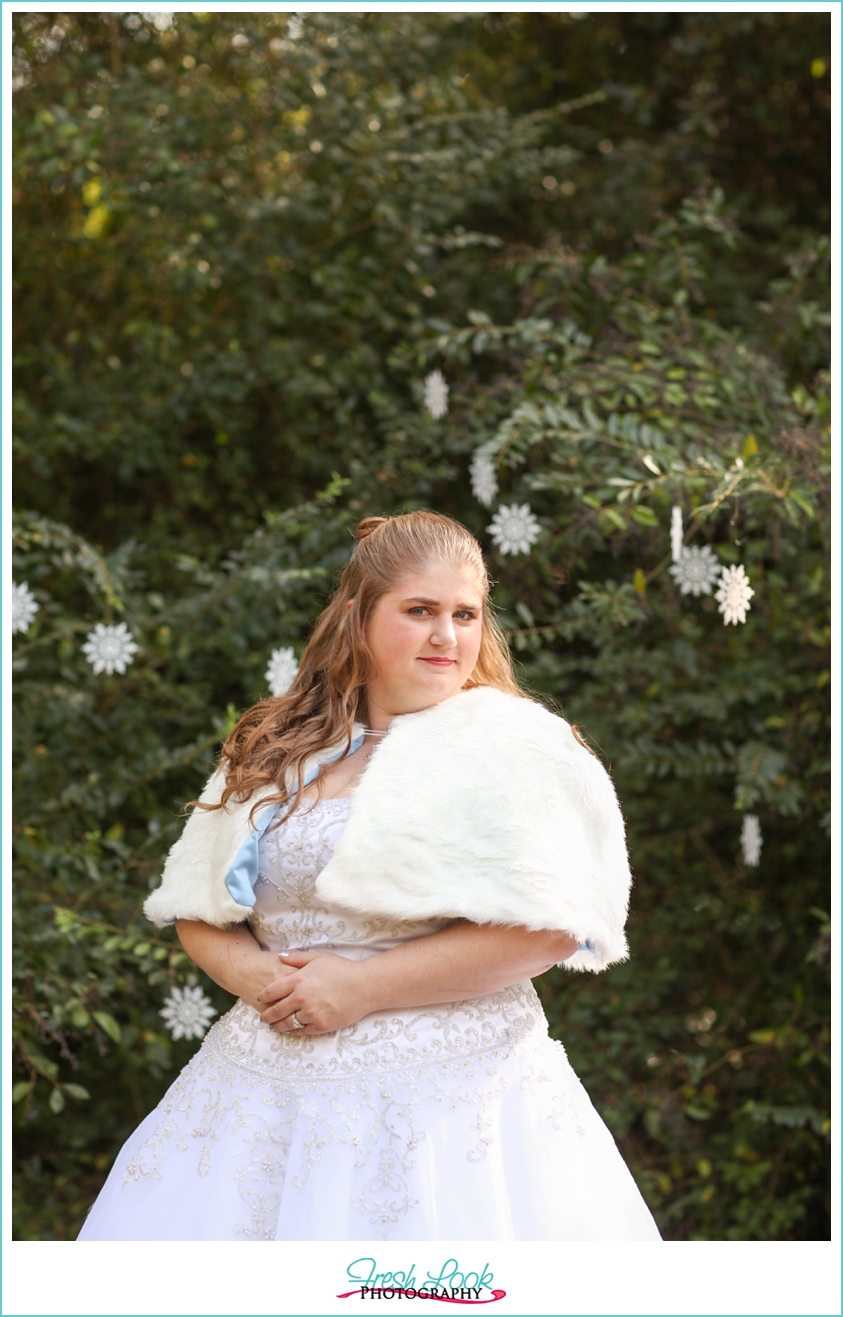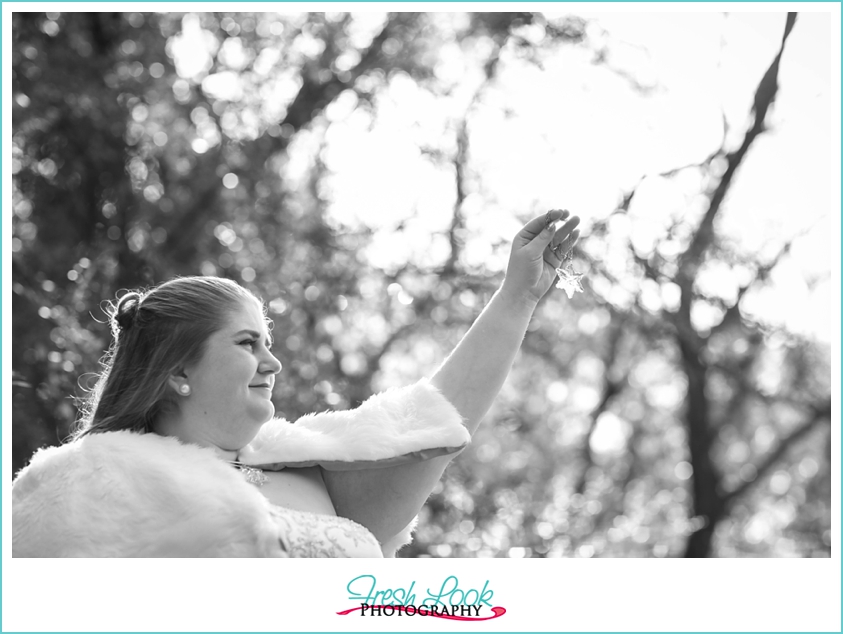 First dates can often be awkward, and one thing that stood out to Shannon about Adam on their first date is remembering a conversation they had over dinner where Adam comes out and says, "so do you like guns?"… she remembers thinking it was a little weird, but things took a turn for the better when they headed to the bowling alley and these two lovebirds got a chance to really let loose and have fun together. Since then they have been pretty inseparable, so it was no big surprise when Adam proposed to Shannon in late 2012.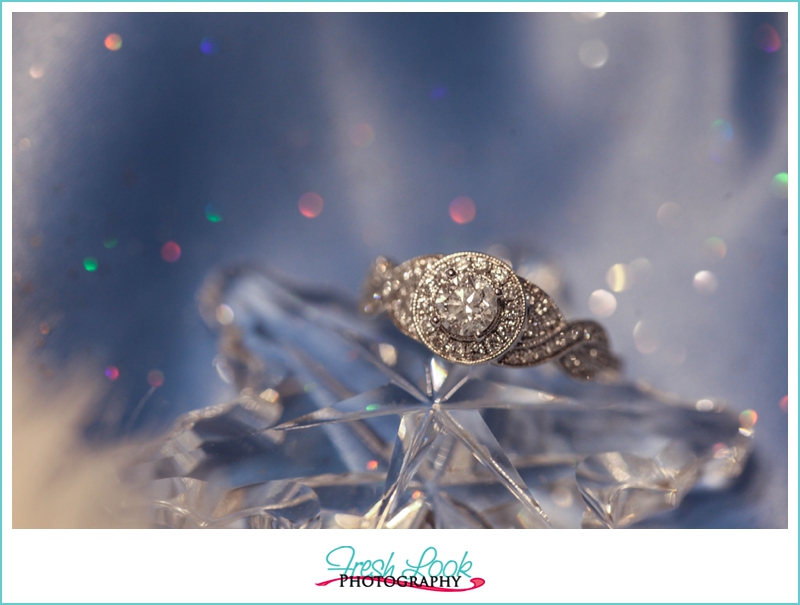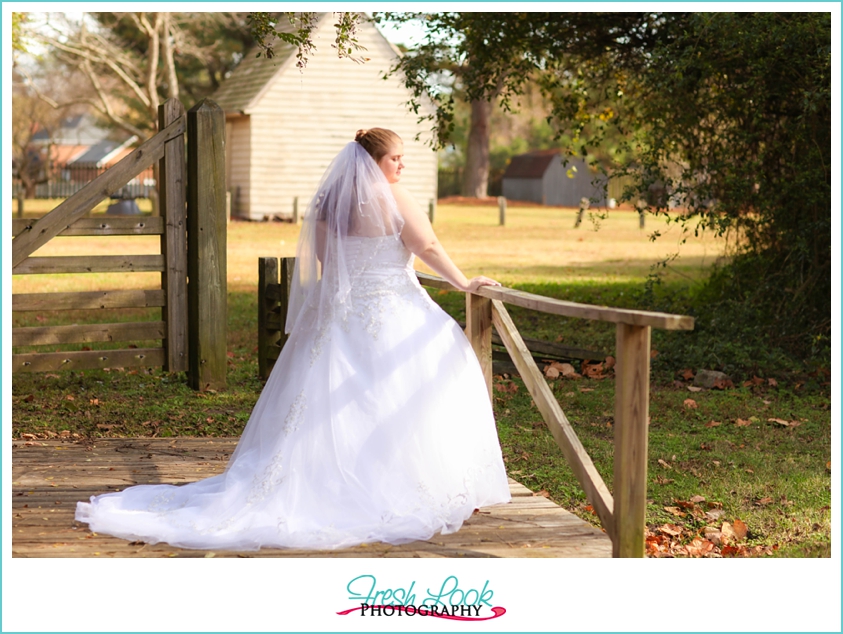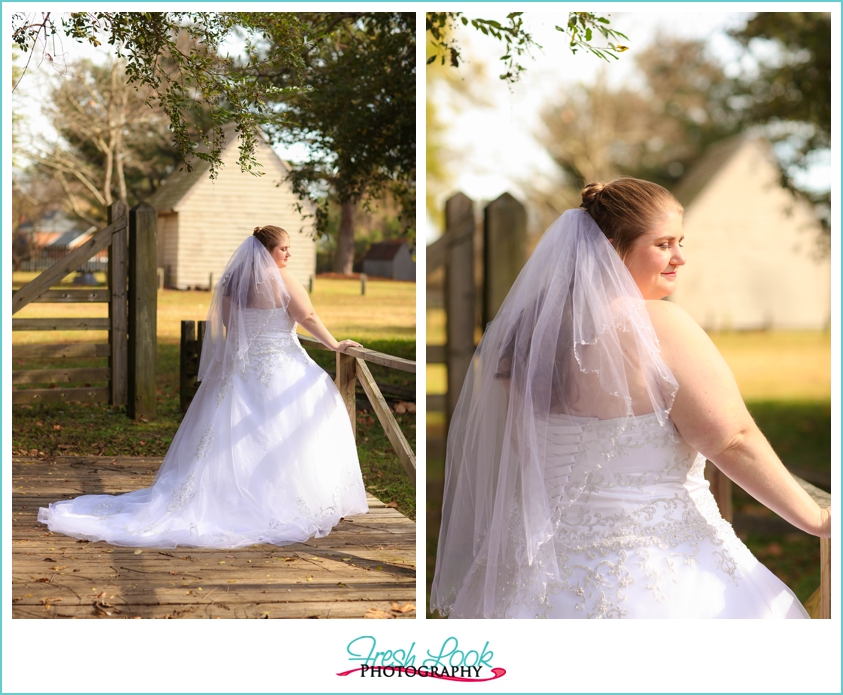 Shannon, I had a great time with you and Heather (who was our fluffer and snowflake hanger extraordinar!)! It was so much fun to spend time with you in a relaxed setting and just get to goof off and get all dressed up before your big day. Especially since the last thing we did was play with "snow" (which left us all covered in the sparkles for days 🙂 ).