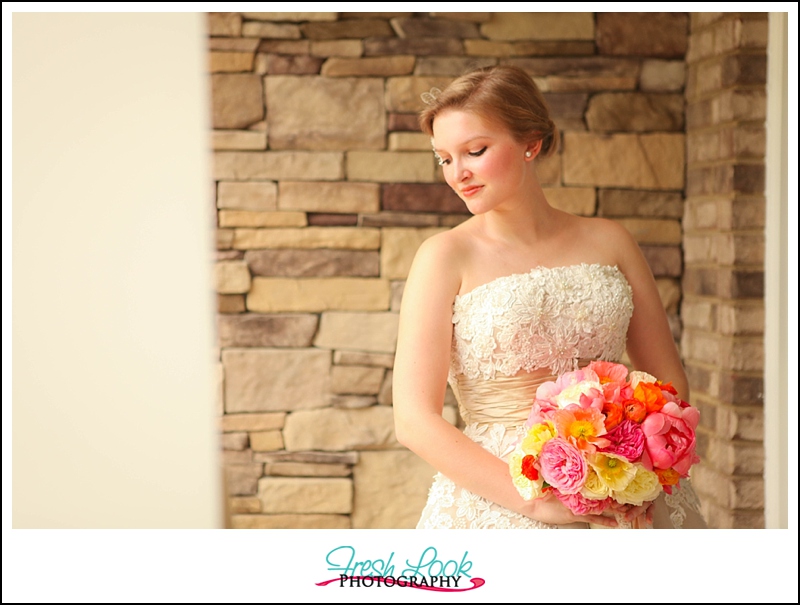 After spending a few hours hanging out with Katelyn James and having dinner with 25 other amazing women (read the recap HERE), we headed outside to photograph some bridal portraits together. Not only was Katelyn gracious enough to have all of us over to her house, she also arranged for one of her previous brides (the gorgeous Mrs Lauryn Galloway) to come and model a gorgeous vintage wedding dress so we could practice our bridal portrait skills!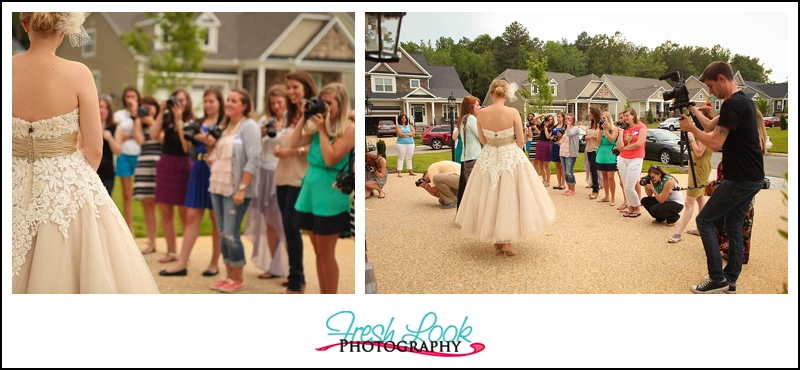 As a photographer (especially one who's kind of gotten into a groove when it comes to how I shoot), one of my favorite things to do is see how other photographers would take an image when presented with the exact same situation. It's awesome to see that even though we all do basically the same thing (take pictures), the style in which we take the images are different, and the style in which we edit images are different… because we are all unique! ( don't wanna say special cause then it makes me think of "short bus" special 😉 )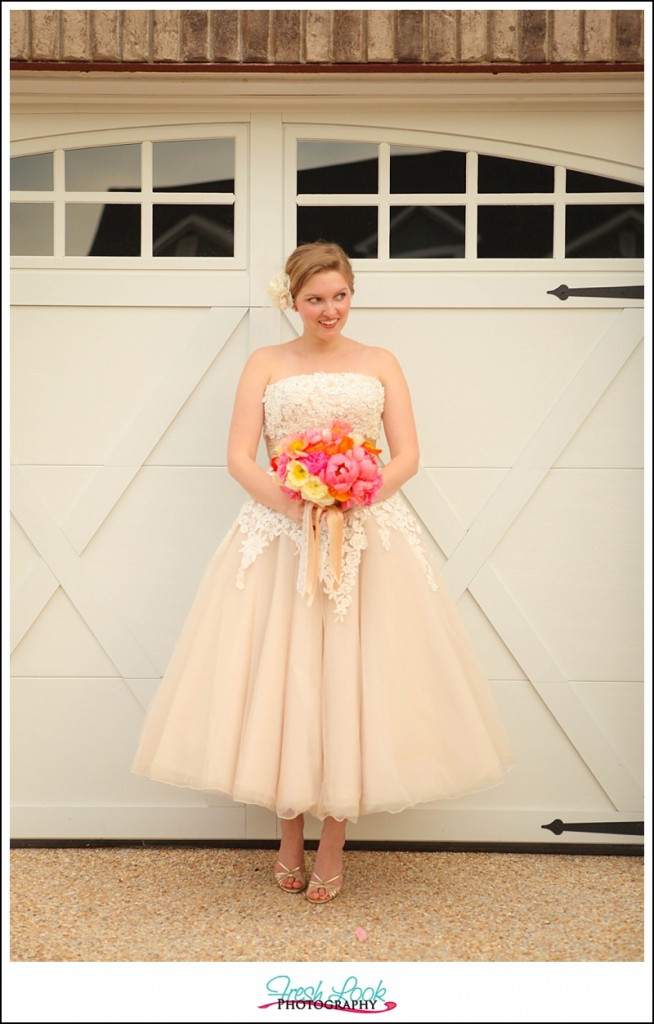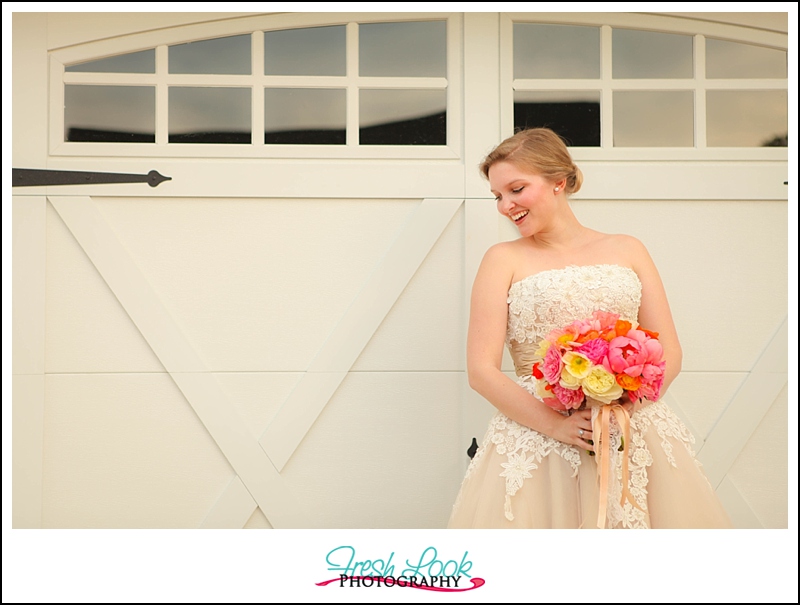 My heart is seriously just overflowing with gratefulness that this is this kind of love and support in the photography community!!! It really makes me want to step up my game and do more with photographers here in Virginia Beach! I teach classes at MOCA, but I want to do more, like setting up small photo shoots and giving others photo opportunities they might not have (watch for further news of this event next month!).
Katelyn, thank you for inspiring me and continuing to give of yourself, your time and your talent <3 You're awesome chickadee!!!
And of course, no blog post about Katelyn would be complete without a picture of her adorable little bichpoo puppy, Bokeh! He is seriously the sweetest little fluffball, and is always ready to come over and be pet or snuggled by whoever will play with him!