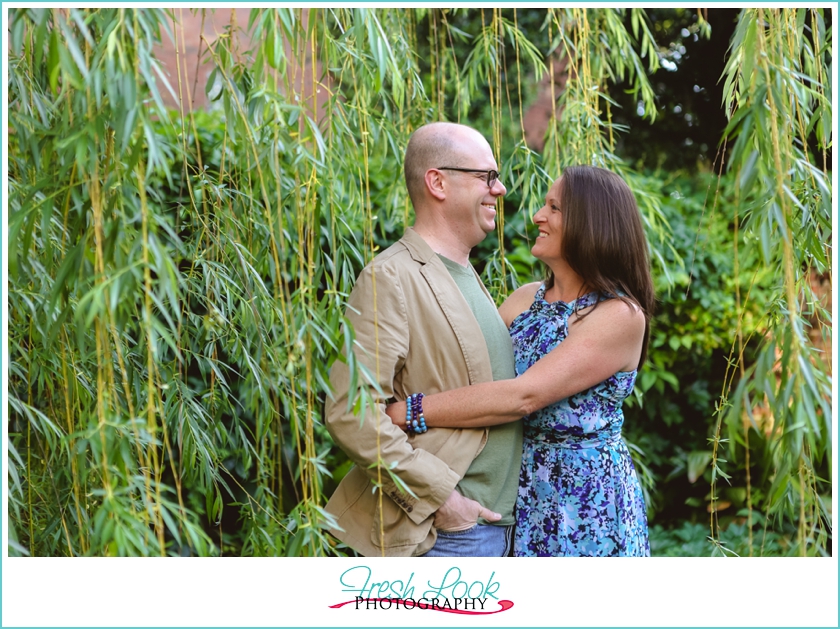 I wrote a blog earlier this year about how I wanted to delve deeper into the Beloved movement and do photo sessions this year that were real and captured genuine emotion. Unfortunately, I haven't nearly met my goal of doing one of these special sessions every month, but I was able to spend some time with Amara and Stu and give them a special Beloved anniversary session and help them celebrate 20 years of wedded bliss!
Beloved Anniversary Session

I love Amara's sense of joy!

A Little About the Couple
I'll try to sum up our story. I met Stu on campus at Texas Christian University within the first week. We were in a co-ed service fraternity together, Alpha Phi Omega, and he played guitar and sang as the "active motivator" for the group and I thought he was a wonderful blend of geek and cool from the start. And I think that's what has attracted me to him even to this day. It took a year for him to ask me out, mostly because I was a freshman and he was a junior and it felt a bit predatory to him, I think. Ha! But a mutual friend of ours in Alpha Phi Omega got the ball rolling and we dated for two years, got engaged in April 1993, and were married in the campus chapel on May 15, 1994, the day after we graduated, I with my bachelors and Stu with his masters.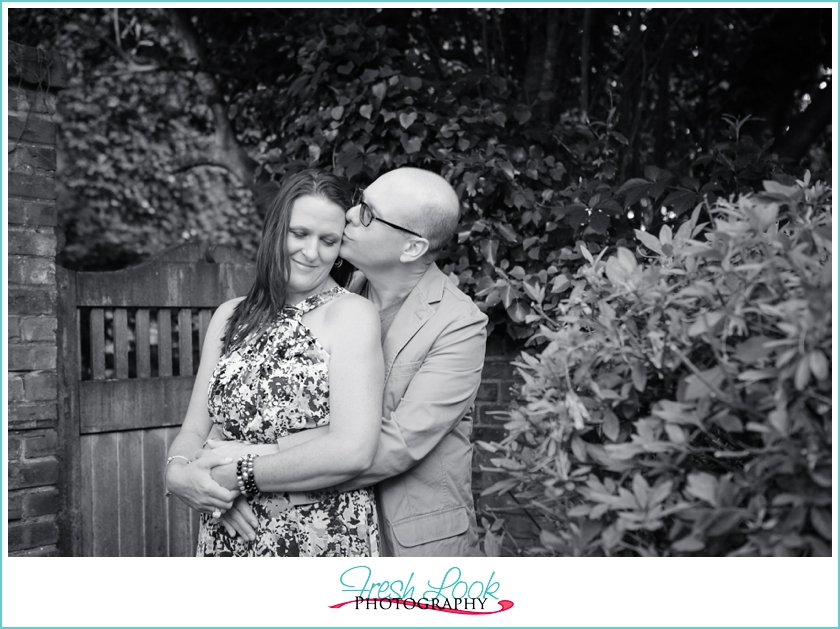 Our first "home" as a married couple was as camp counselors at Texas Lions Camp, a camp for children with disabilities. It was Stu's fourth summer to work there and my second. We then moved to Lawrence, KS where he pursued his PhD at the University of Kansas and we welcomed Mia to the family. The rest is a bit of a blur as kids can do that! We moved to New Rochelle, NY where Stu got his first teaching job at the College of New Rochelle, but after two years of NOT loving NY, we were grateful for his job offer at Virginia Wesleyan and have been here since 2001 when we moved Mia and Levi, 4 and 1 at the time.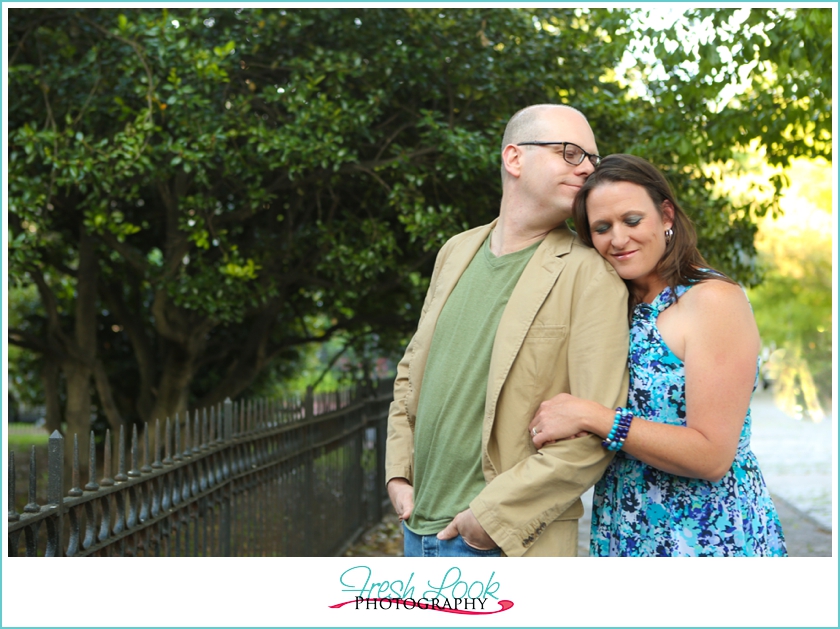 It was around that time that I discovered my desire to be a doula and Stu's steadfast love and support have been invaluable! Two more children came along and while we have had some challenges in life, we have yet to weather a particularly difficult storm. Although I think I could tell you some crazy stories if you like. This is already longer than I expected! I am grateful for that but am confident that when we do, because I'm sure we will, our love and commitment to each other will carry us. I don't know that our story is very exciting but I think it's a good example of a couple hanging in there and working as a team. Sometimes that's the hardest part, even in the normal stuff of life.
What A Love Story!!!
One of my favorite exercises to do with my Beloved couples is to have them write a love letter to their spouse, but keep it secret until the day of the session. Then they swap letters and read them during the photo shoot. It's amazing to see the emotional responses they bring out in people, especially when you've got 20 years worth of material to draw from!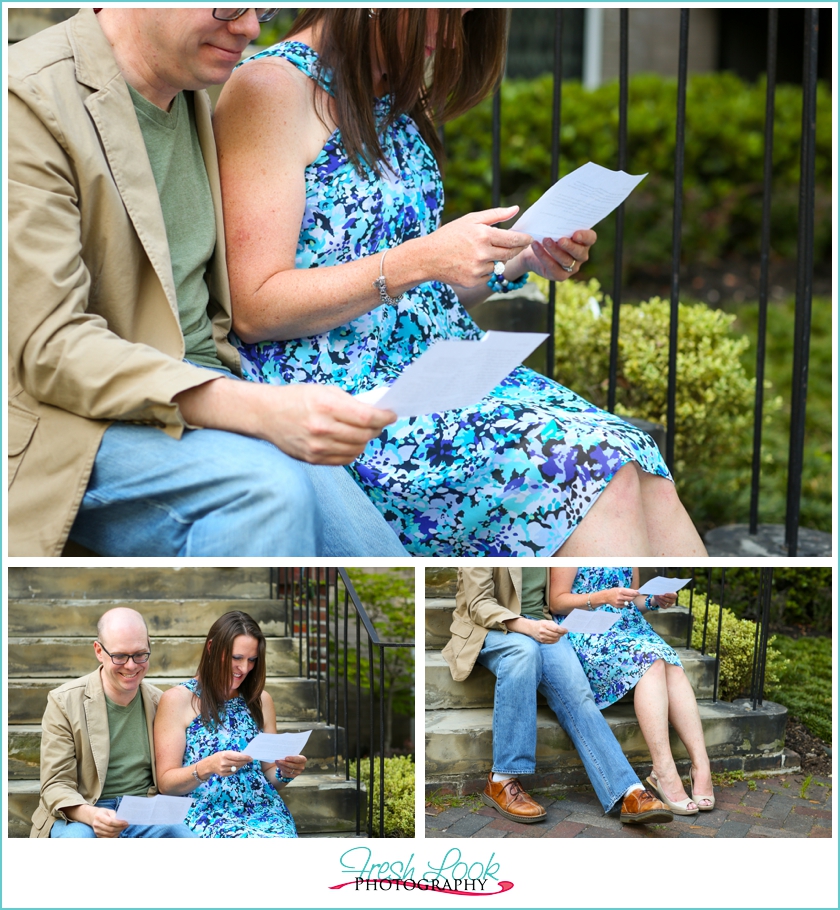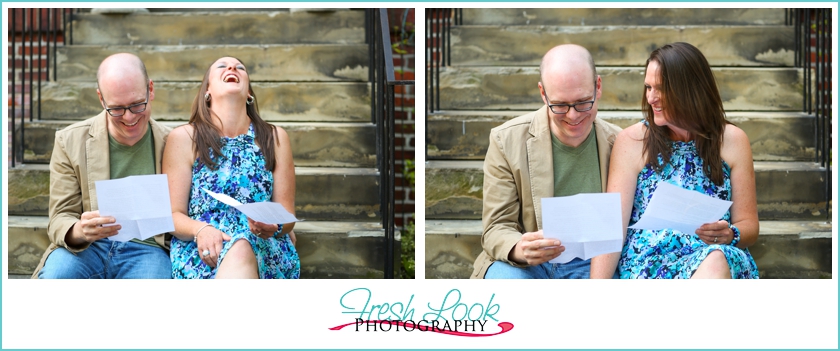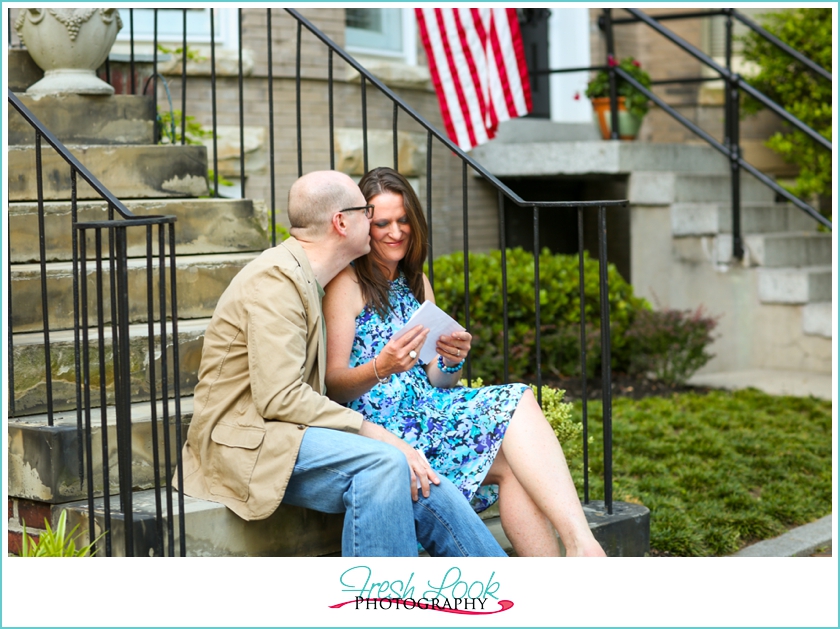 Amara and Stu, thank you for doing this special Beloved anniversary session, it was an amazing experience to get to spend time with you two and I wish you 20 more years of happiness and love together!