With Laura and Nick choosing some of my favorite colors (like teal, blue and grey), this unique gaming wedding was perfect for these two lovebirds! With so many personal touches like the poke-ball ring holder, kick-awesome cake topper (scroll down for that awesomeness!), and crafty reception table centerpieces (who doesn't want to play with lego's?!) – Laura and Nick created a wedding ceremony that was FUN!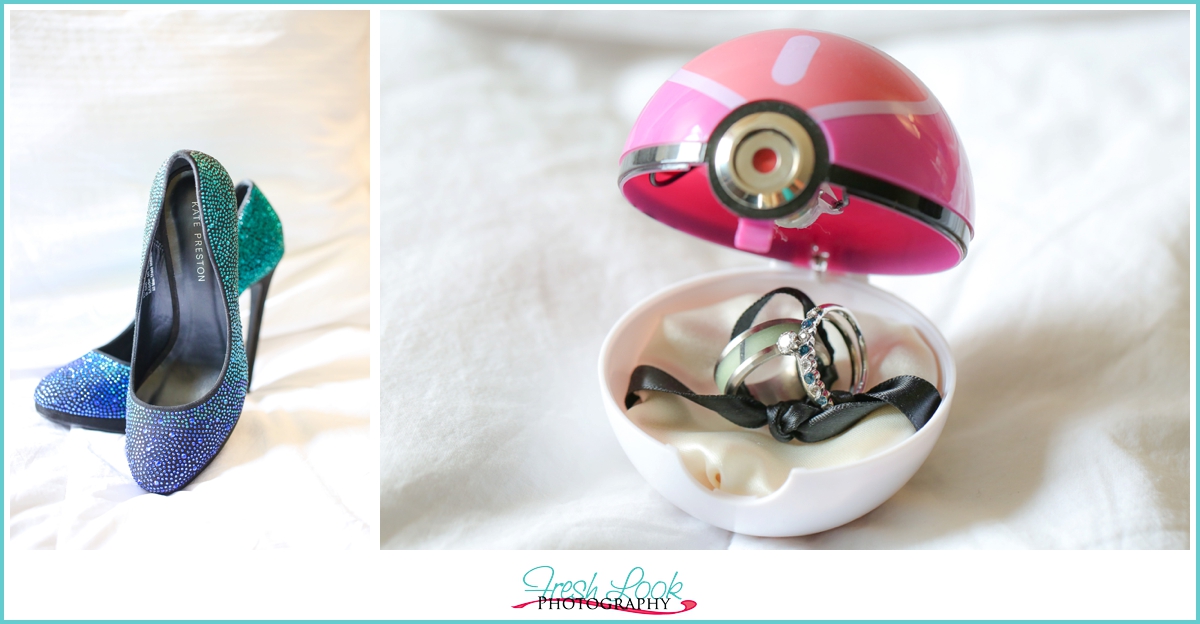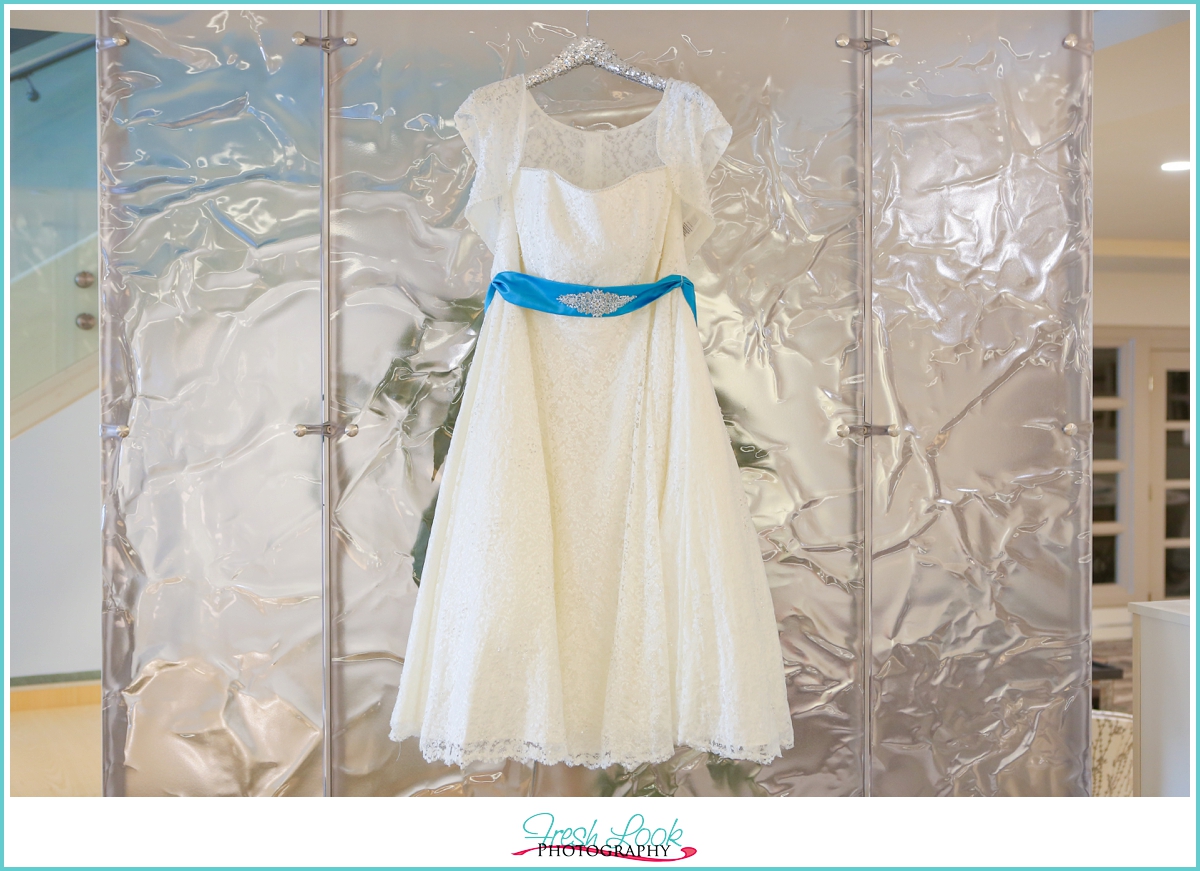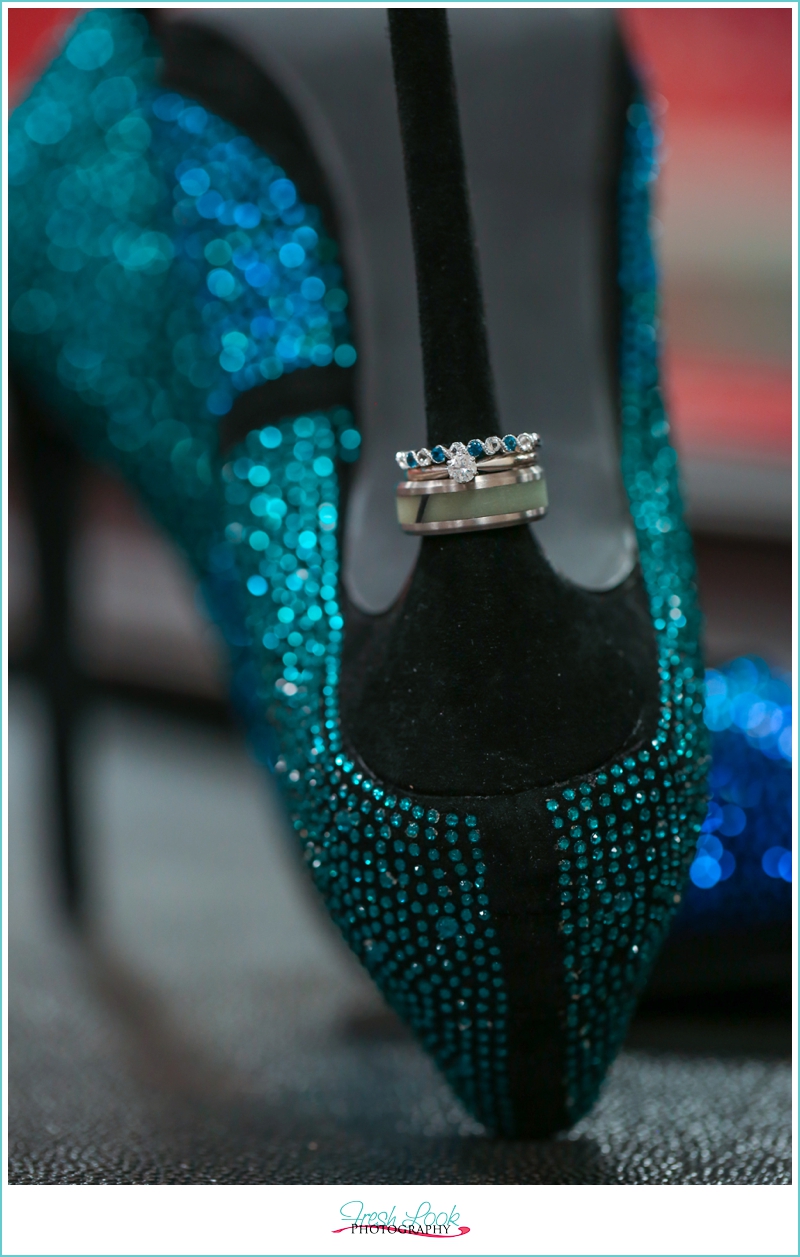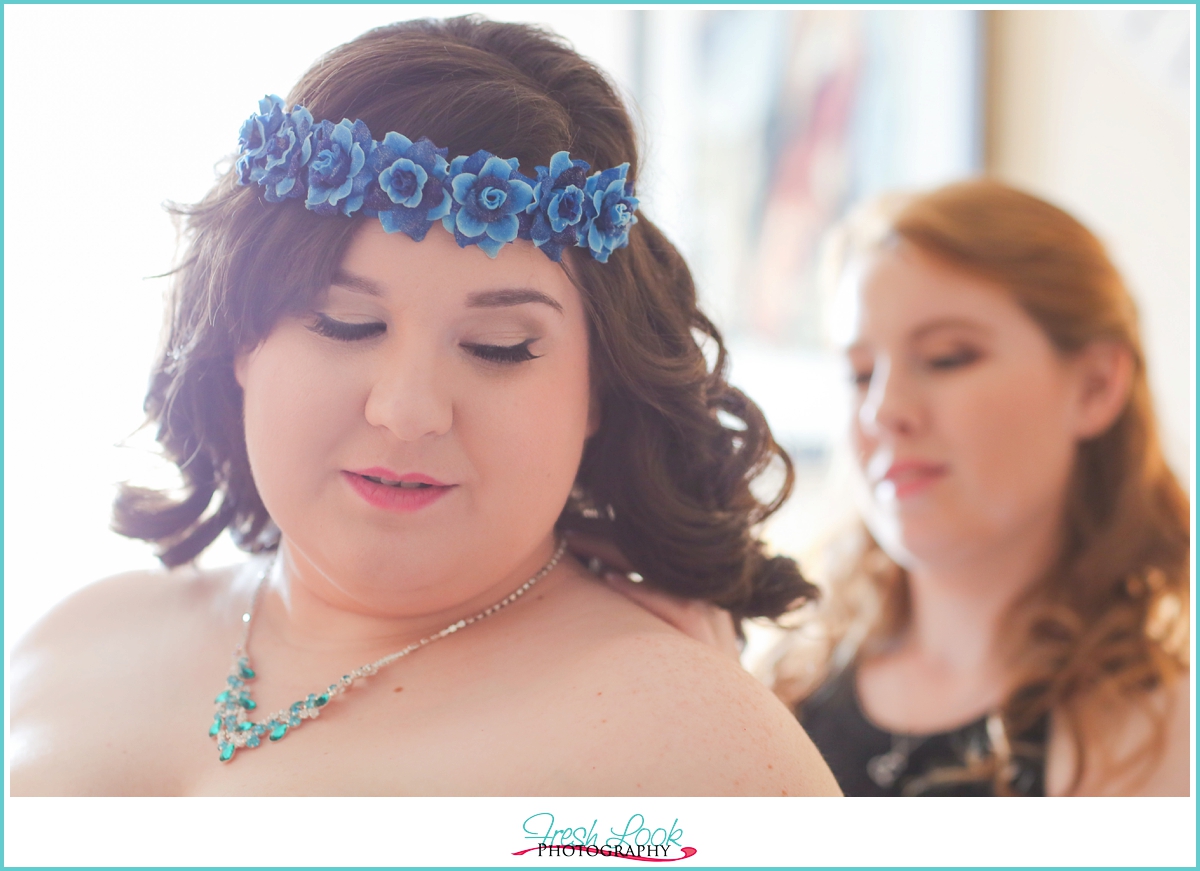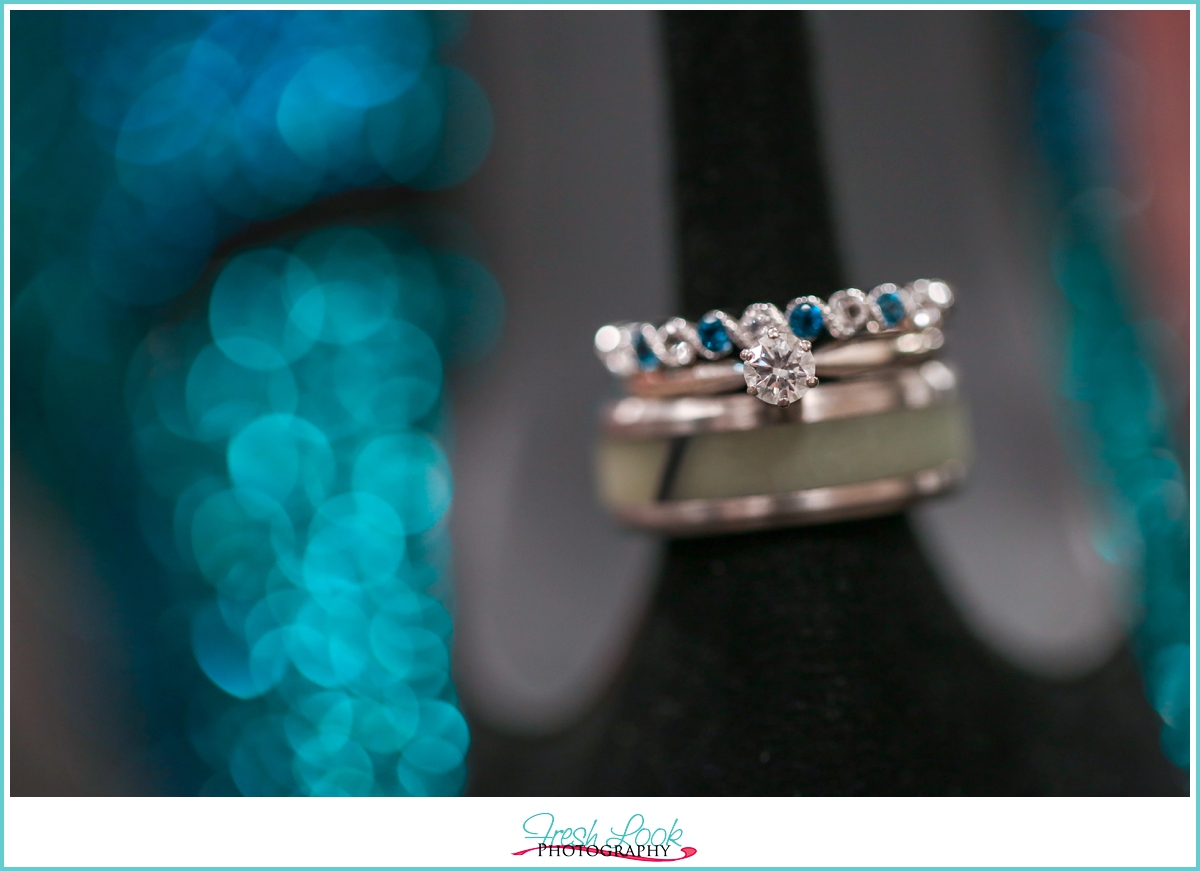 Can't get enough of these gorgeous personalized wedding rings!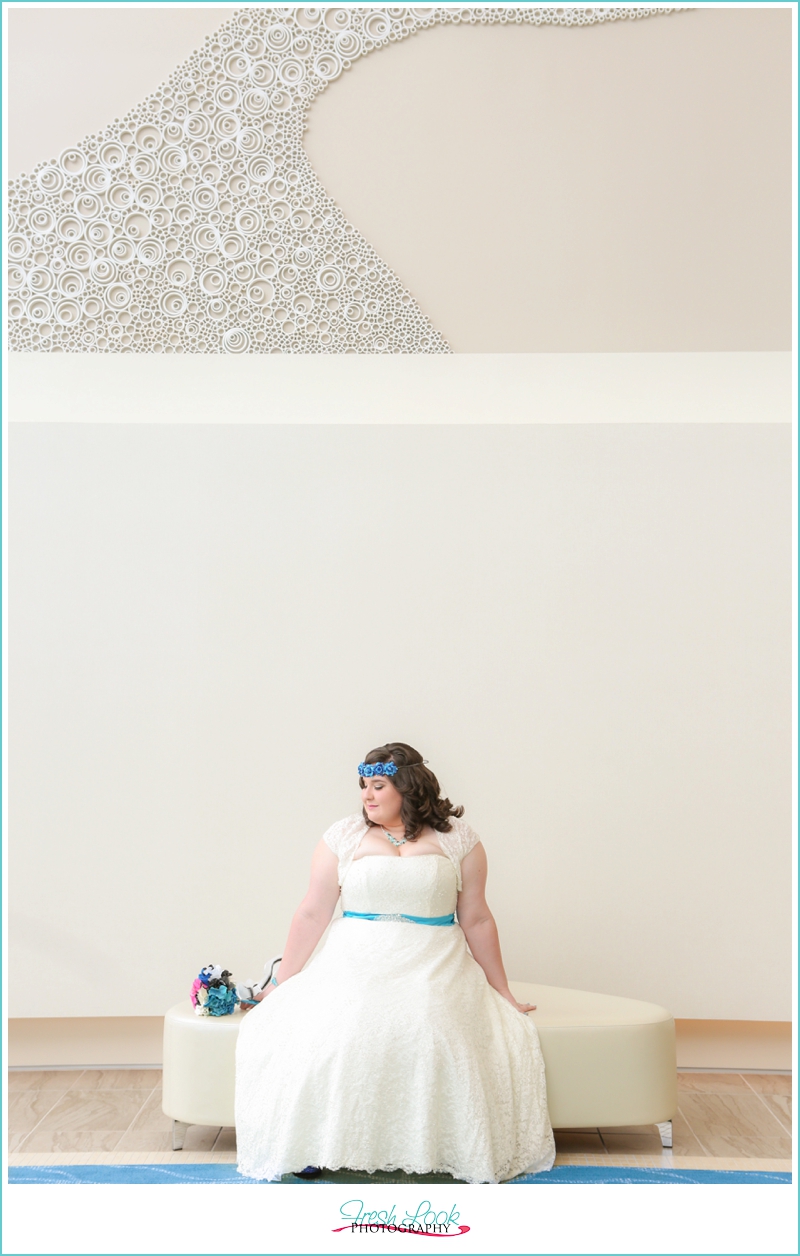 Unique Gaming Wedding
This adork-able couple has been together for many years (since high school) and Dave and Busters – where they tied the knot – has always held a special place in their hearts. Why, you might ask? Well in Laura's words: "Dave and Busters happens to be right next to the place Nick and I shared our first kiss (Outside of the Dicks Sporting Goods… I know it's odd, but that's where it happened). We knew it would be really cool to have a picture take there of the two of us. No one but us will understand, but it will be a nice story."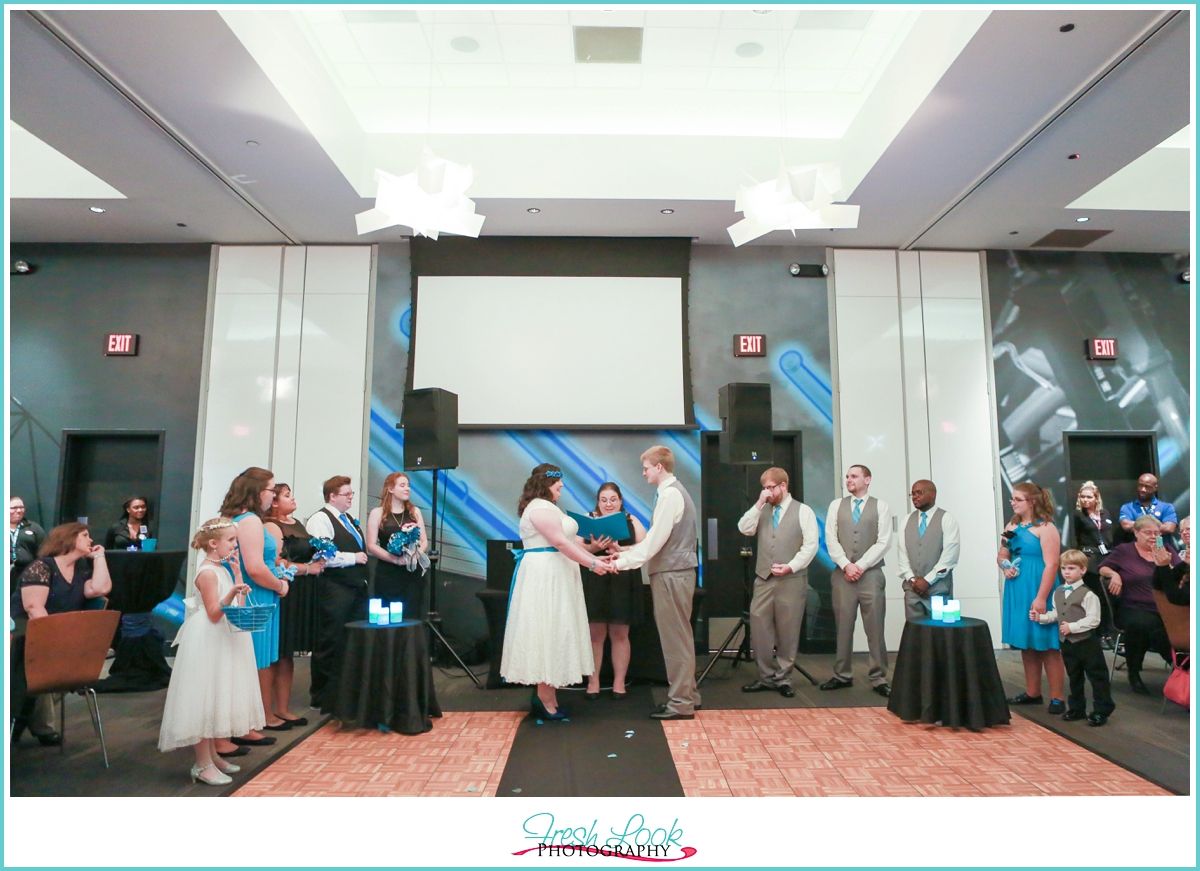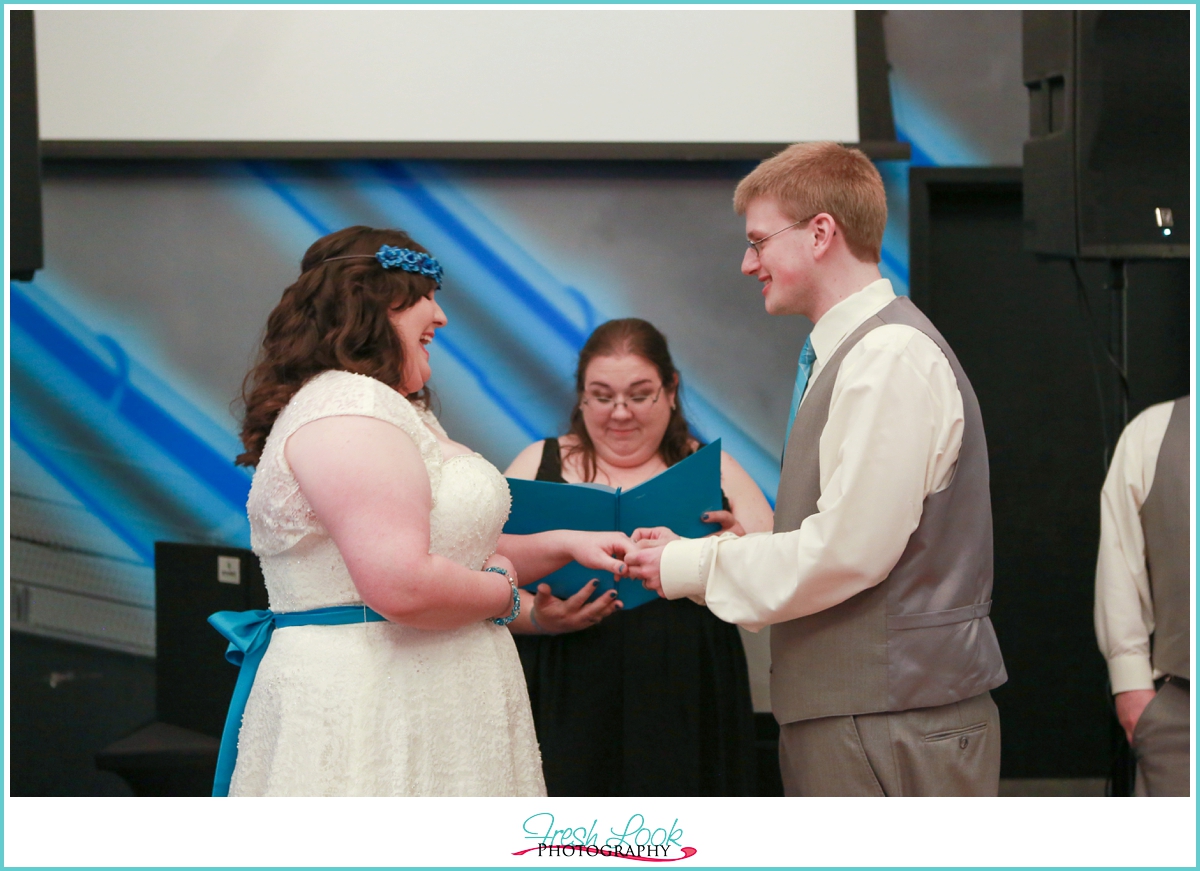 There was so much JOY during the ceremony!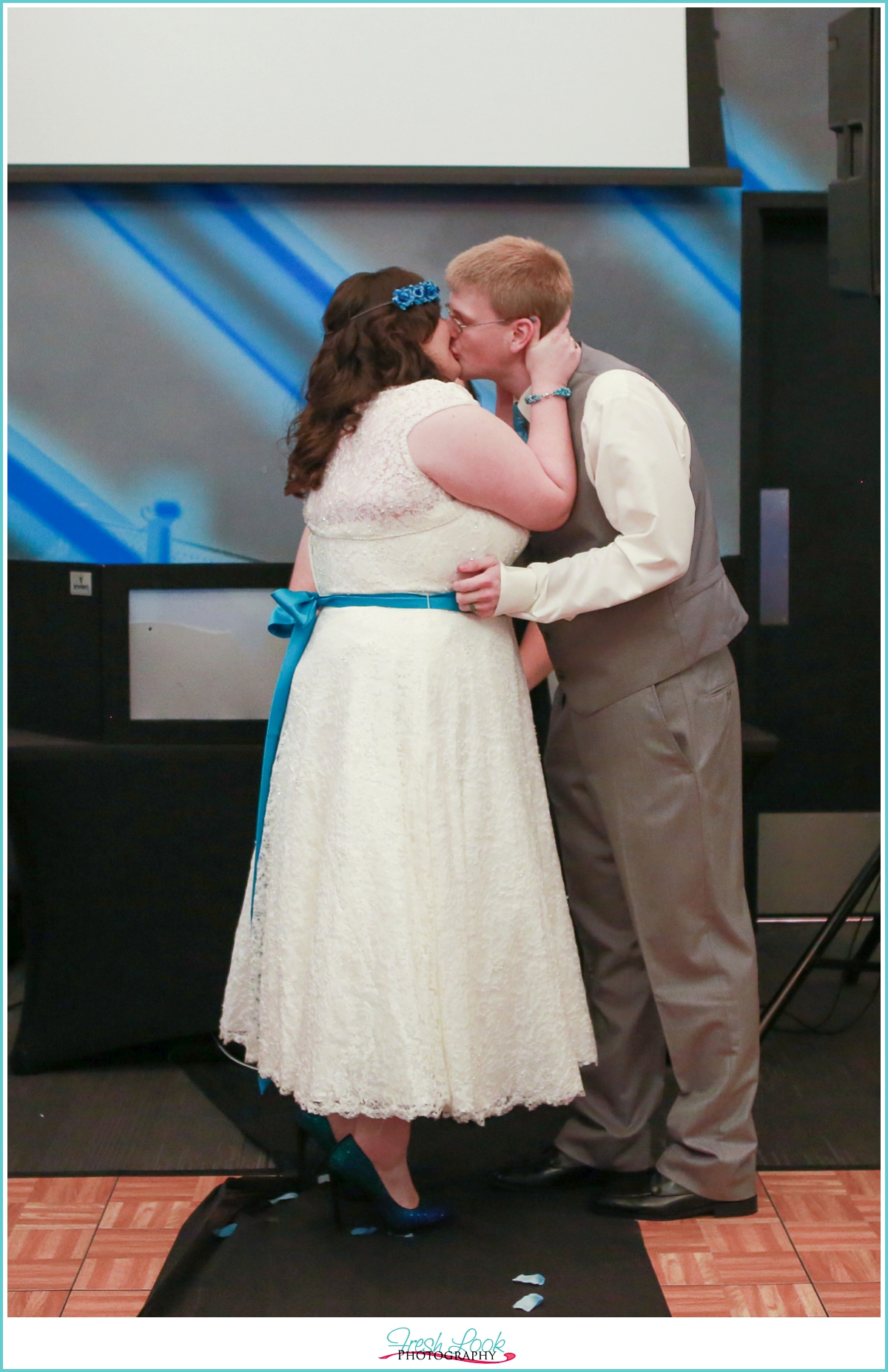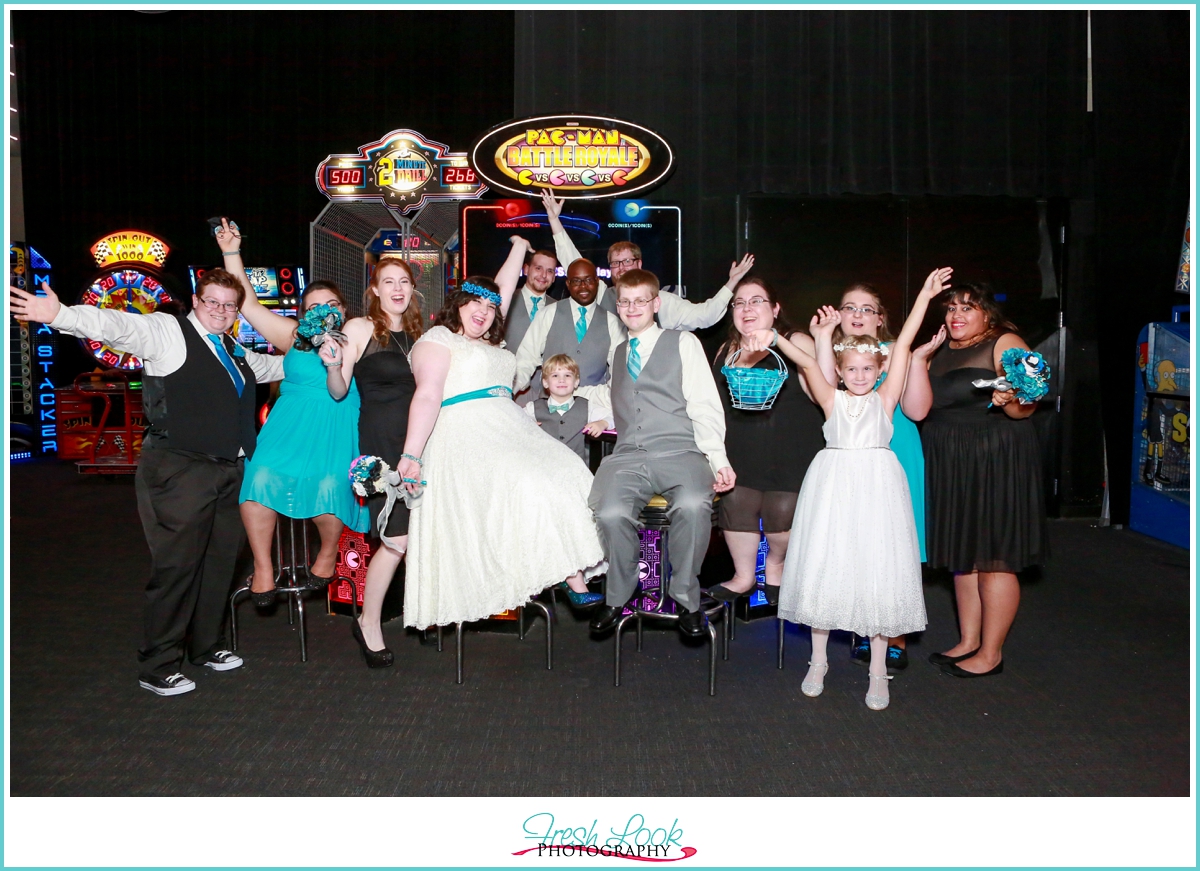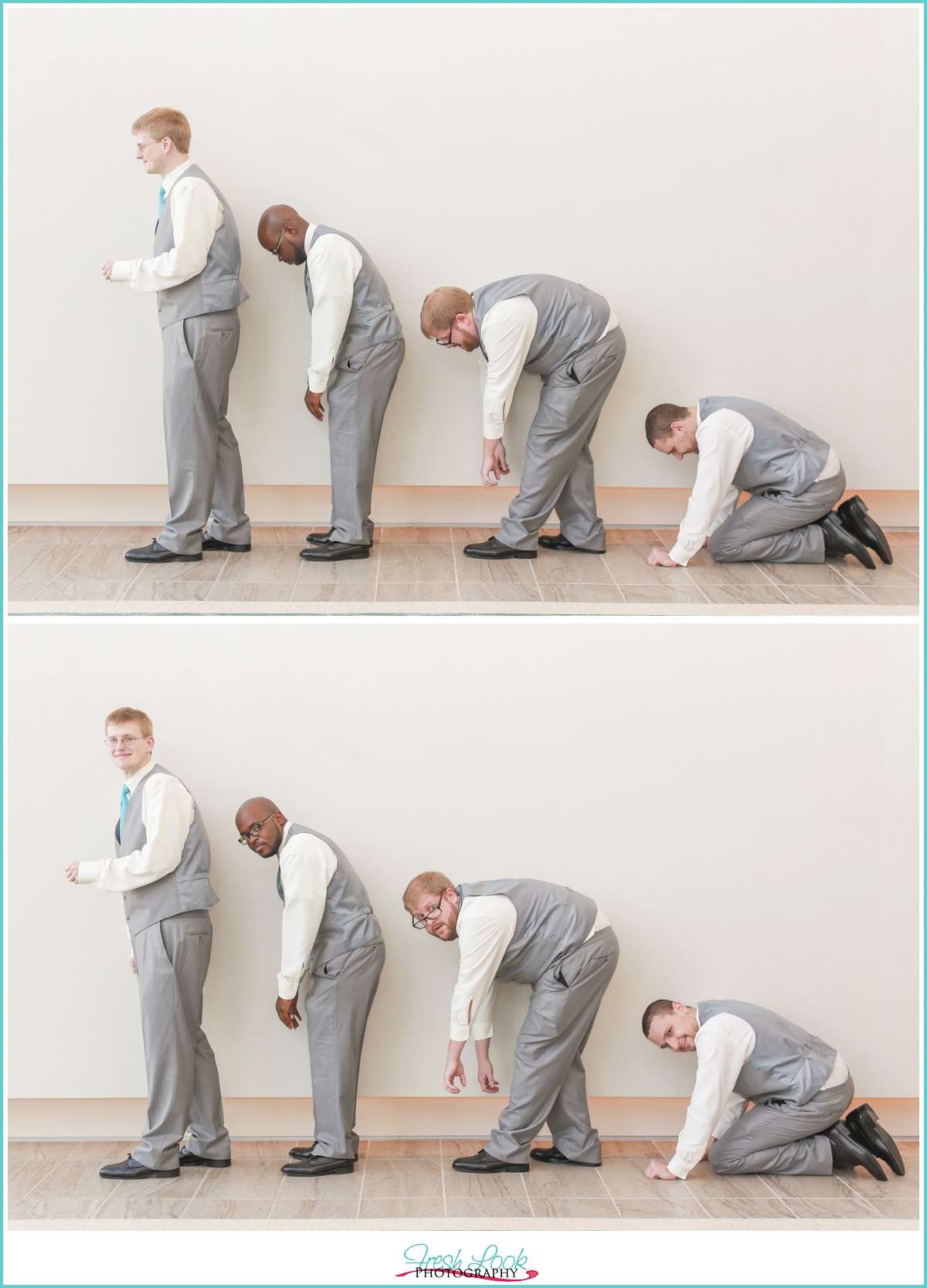 Gotta love groomsmen who know how to have a good time!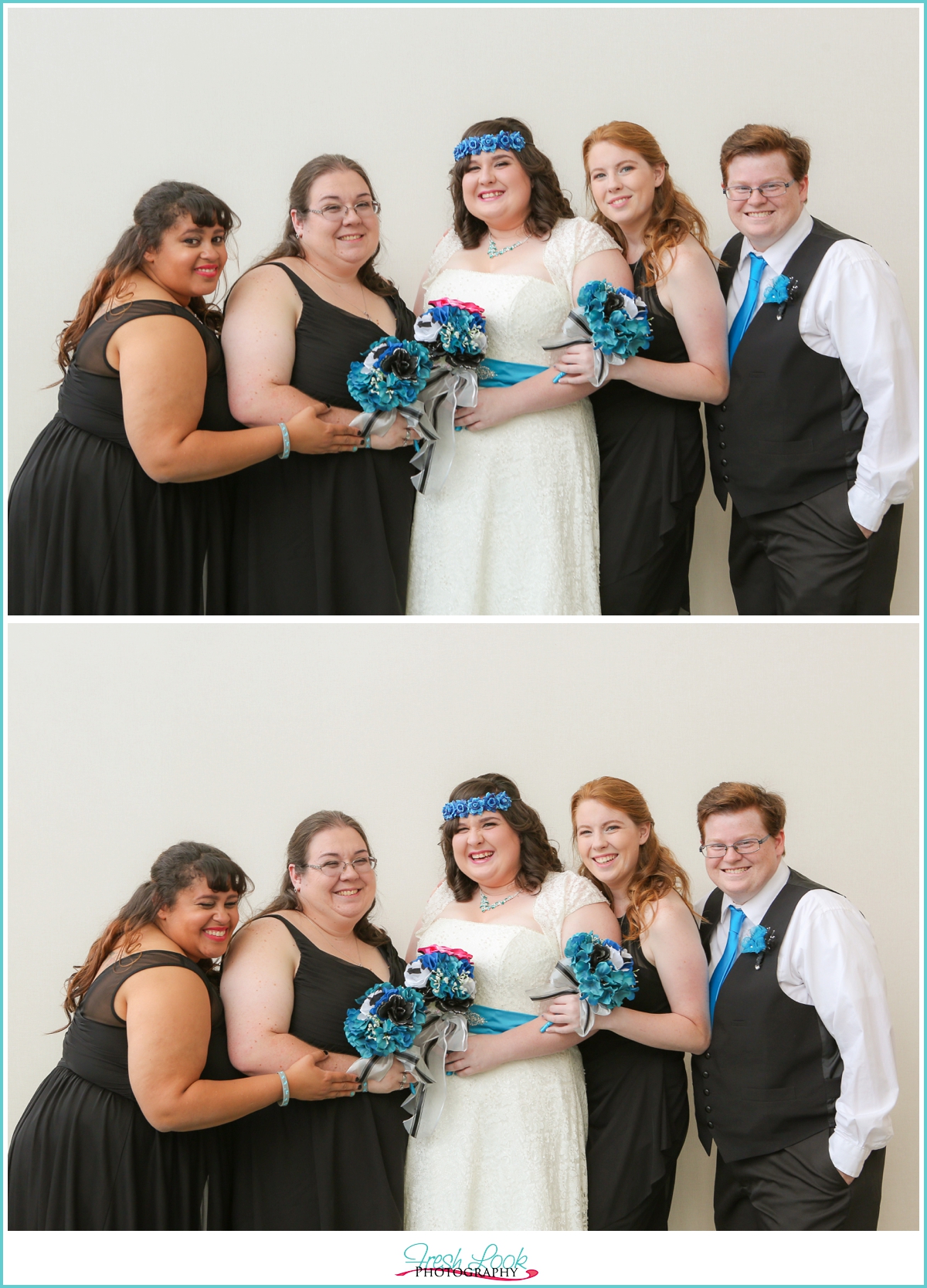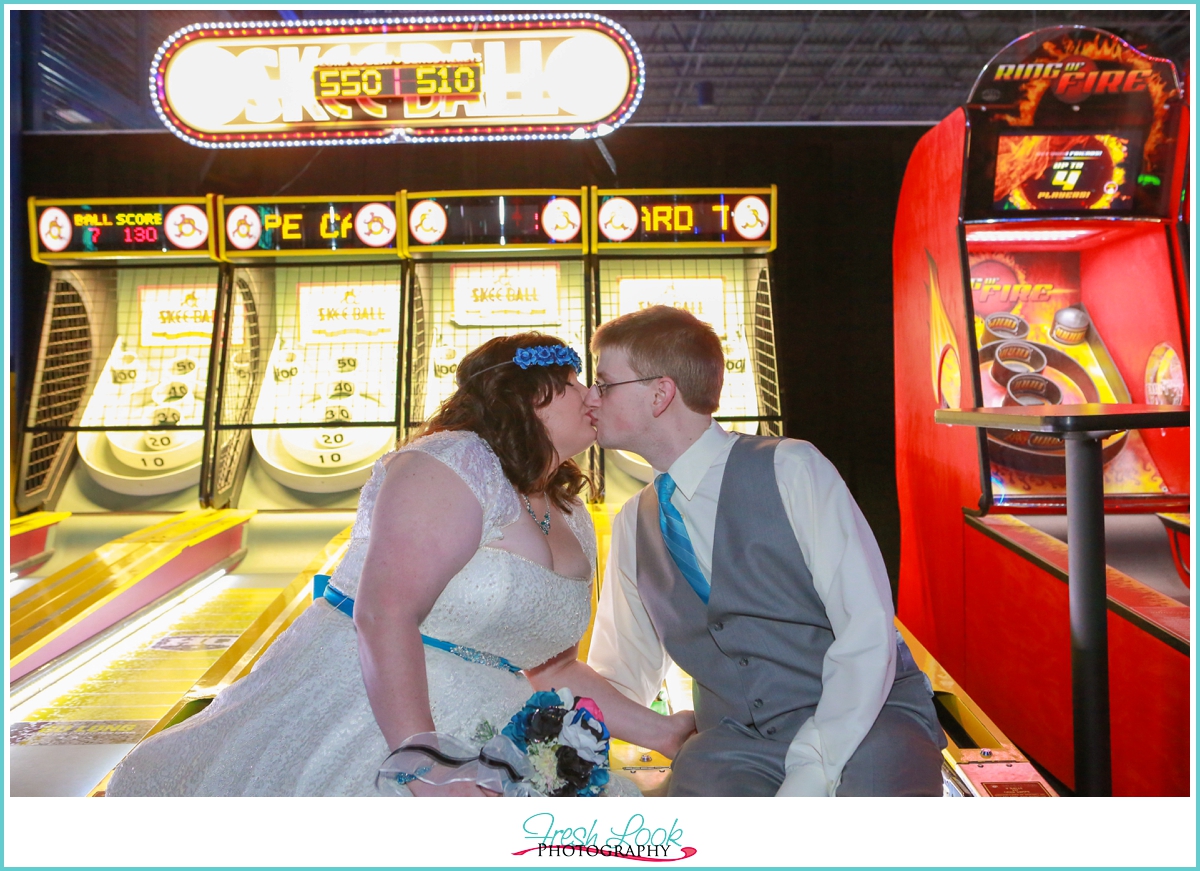 Ski-ball is their favorite, so of course we had to get a photo in front of this game!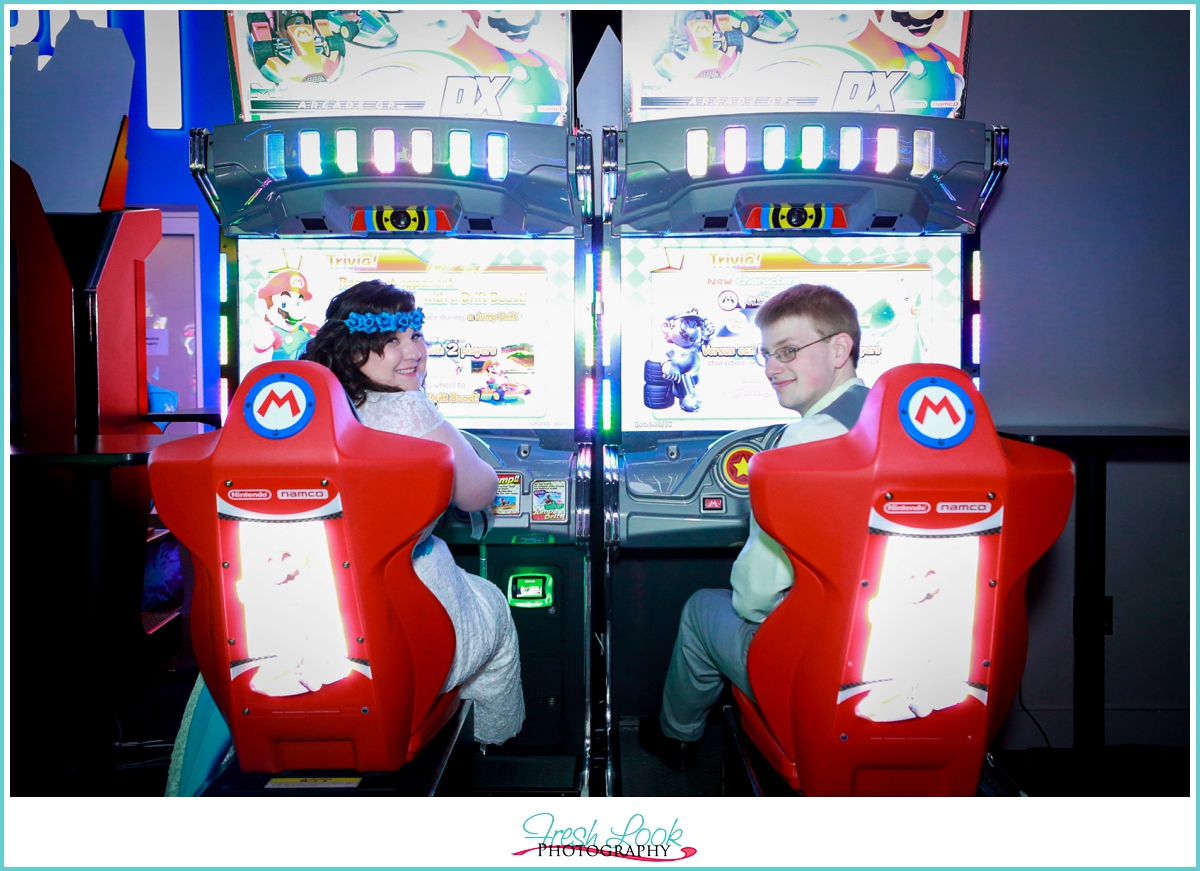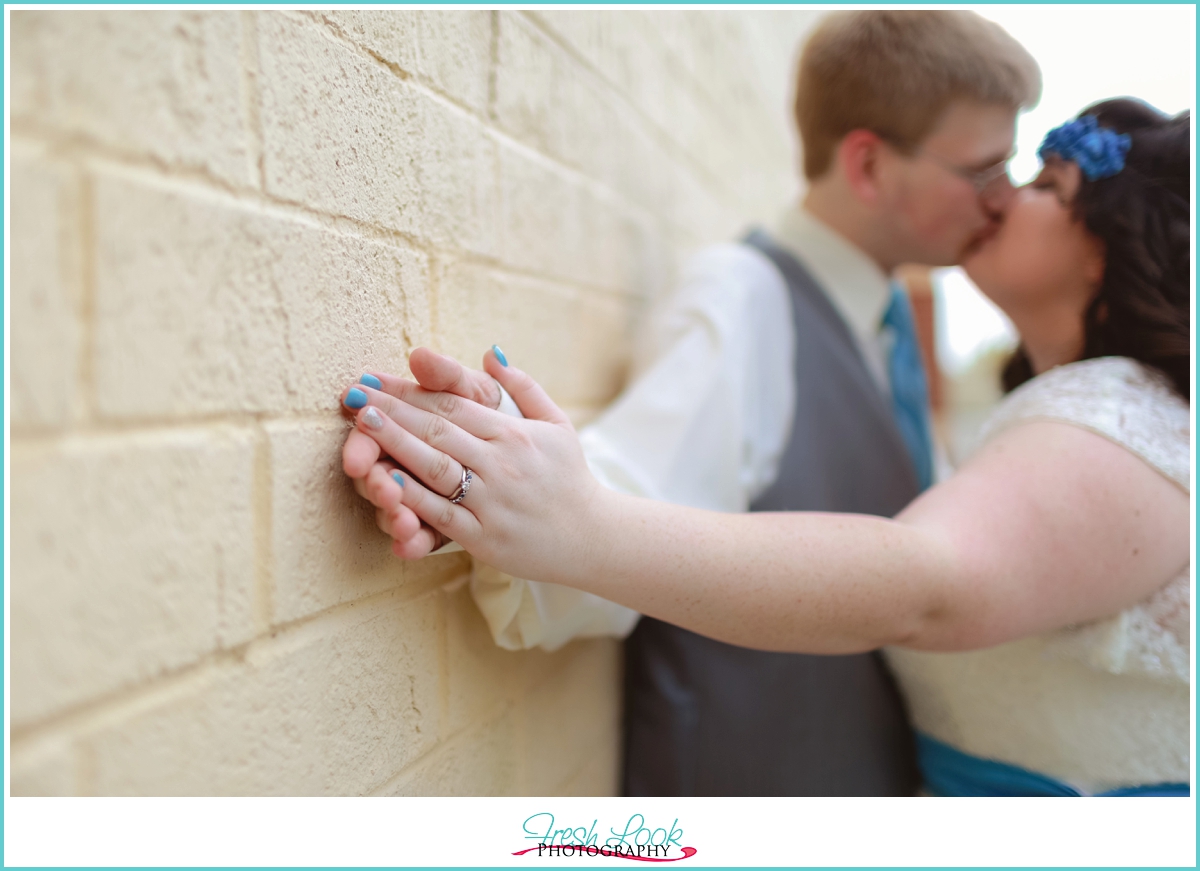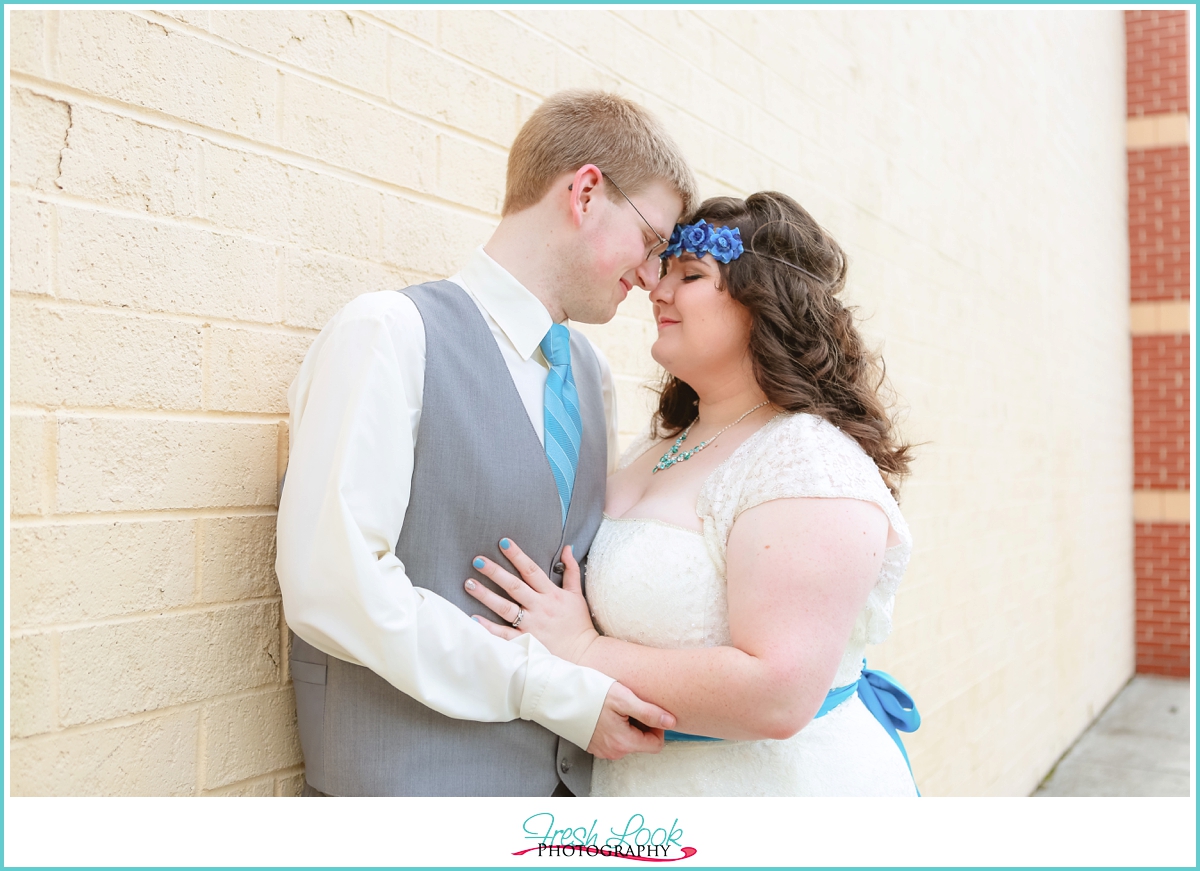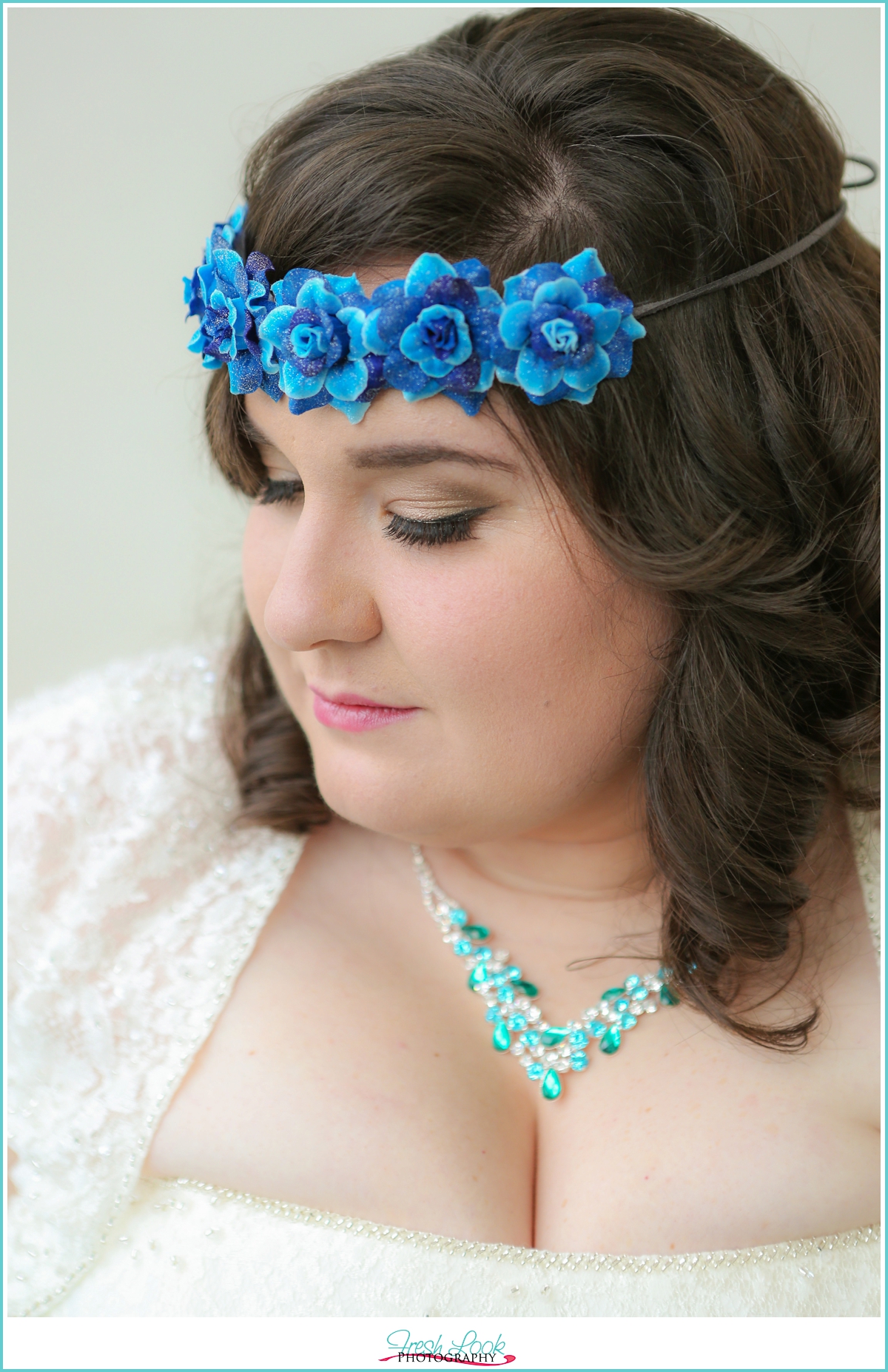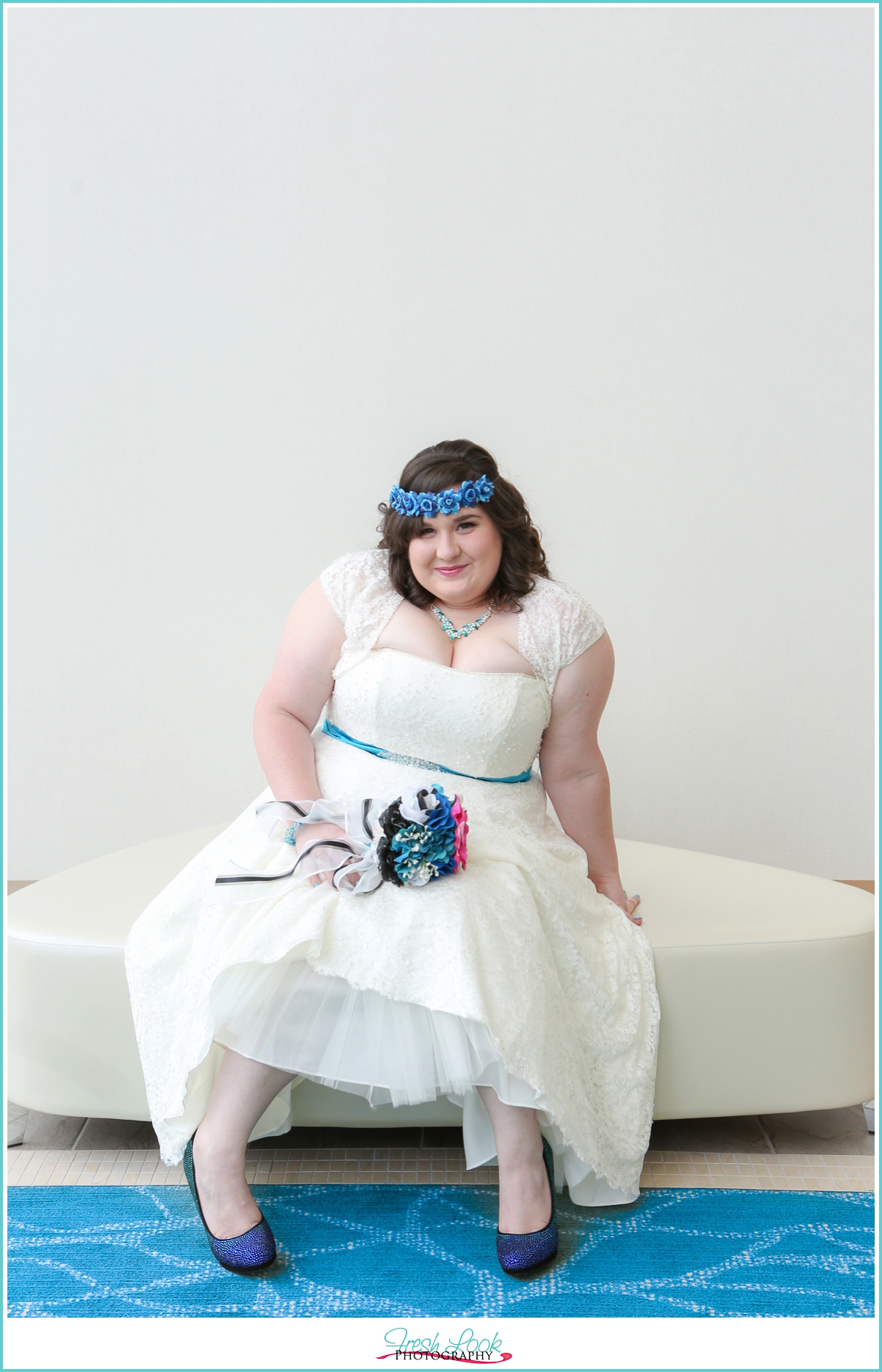 Laura and Nick, I hope you have an amazing life together! You two are so sweet and I know that your love story is just getting started! We are all looking forward to the amazing things that life has in store for you guys!!!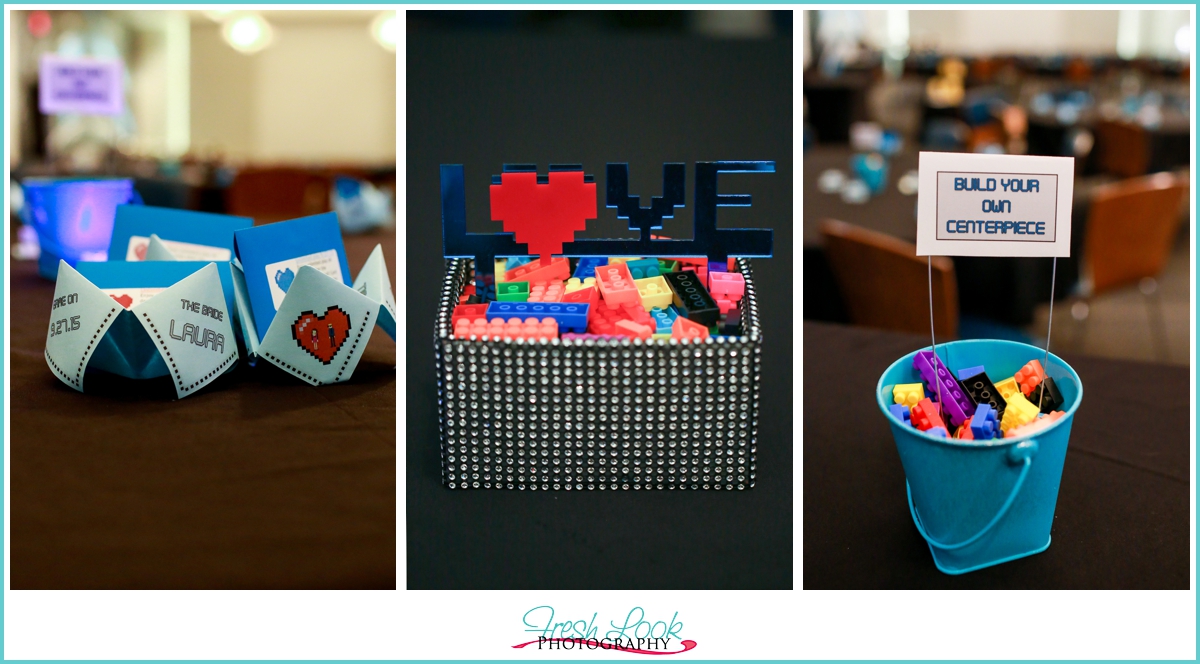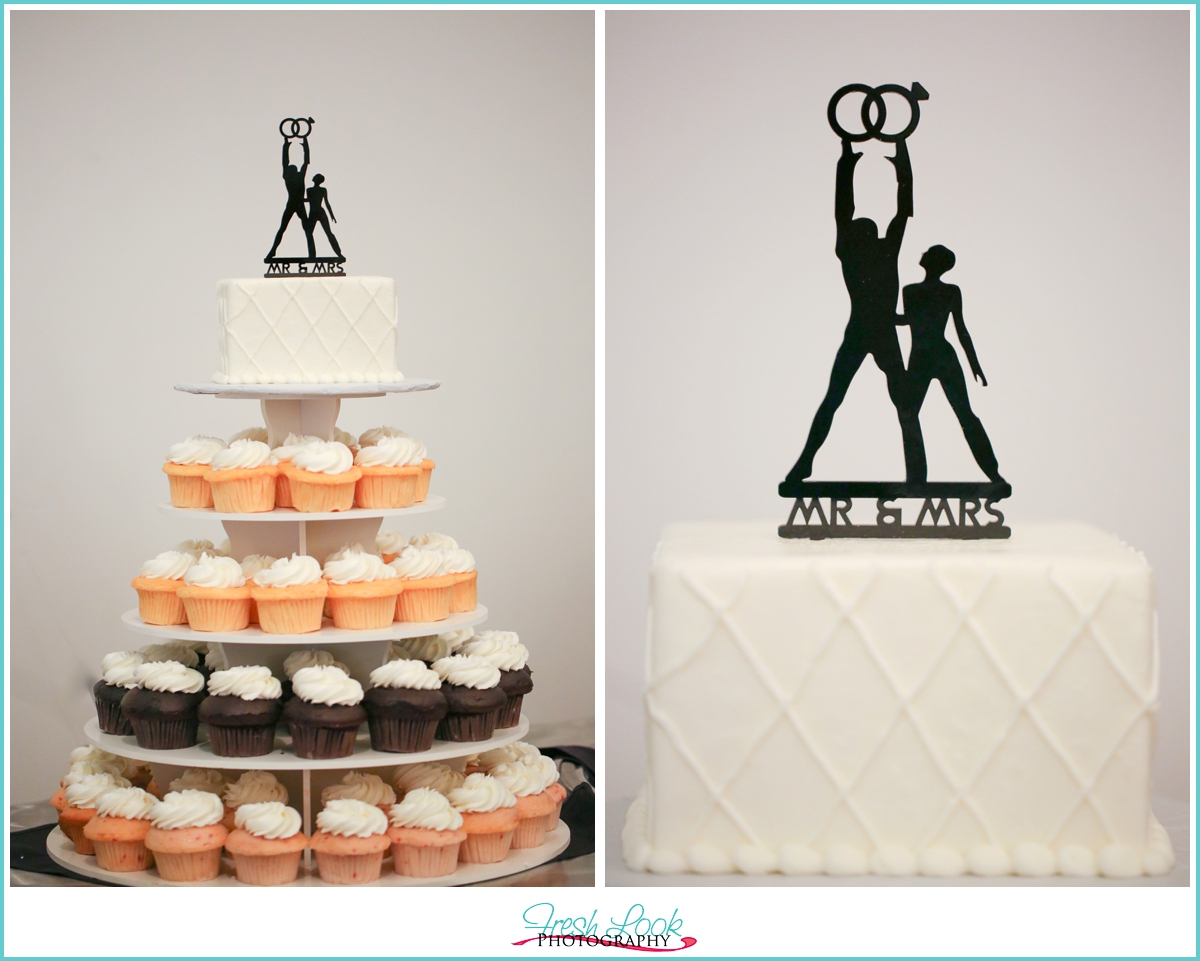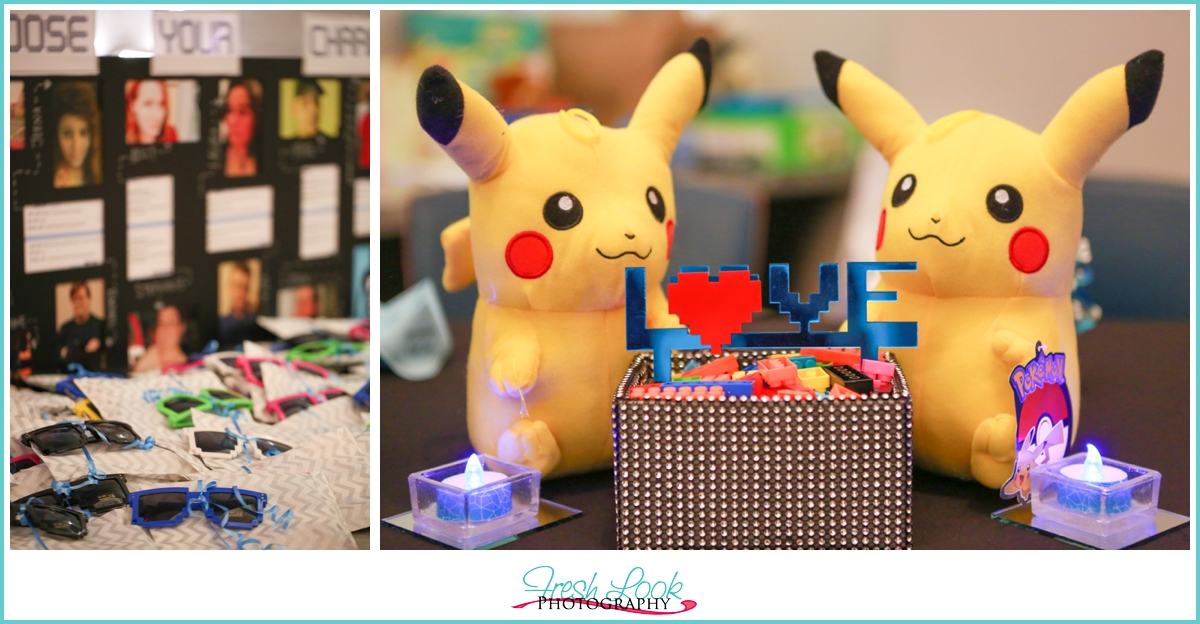 Instead of a first dance at the wedding, Laura and Nick did a "first game" where they played a round of their favorite zombie game together – Laura was the winner!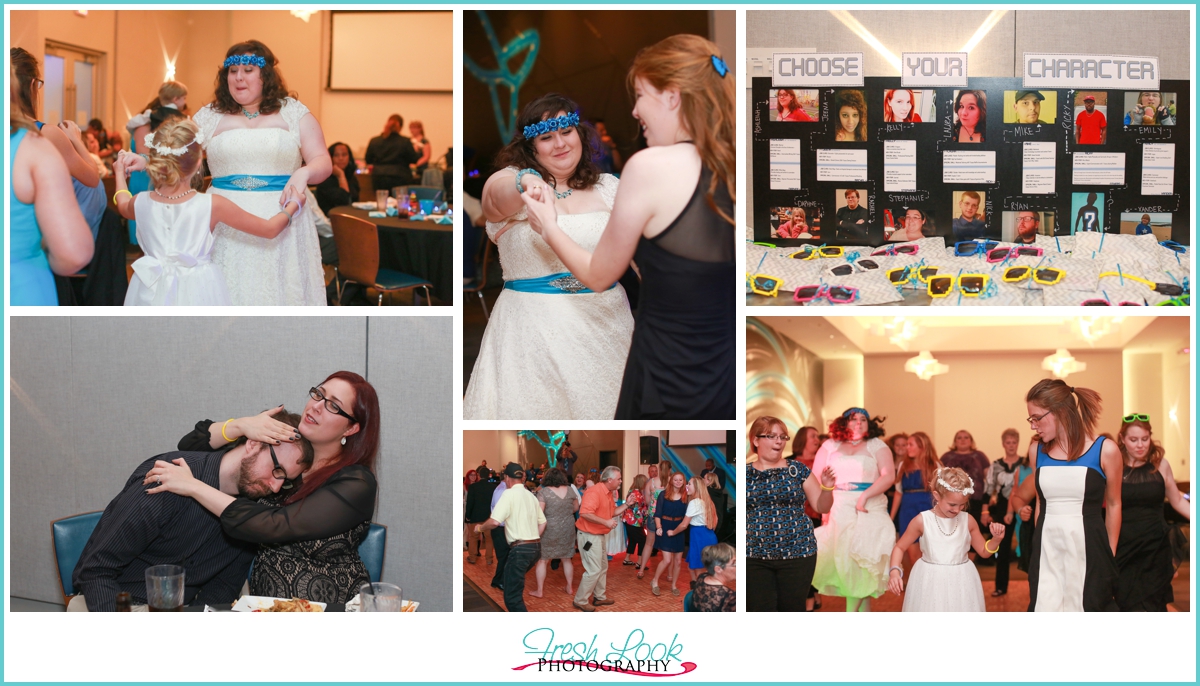 VENDORS
Ceremony and Reception Venue: Dave and Busters
Bridal Gown and Bridesmaids Dresses: David's Bridal
Groom and Groomsmen Attire: Men's Wearhouse
Cake: Incredible Edibles Bakery
Stationery: Ann's Bridal Bargains