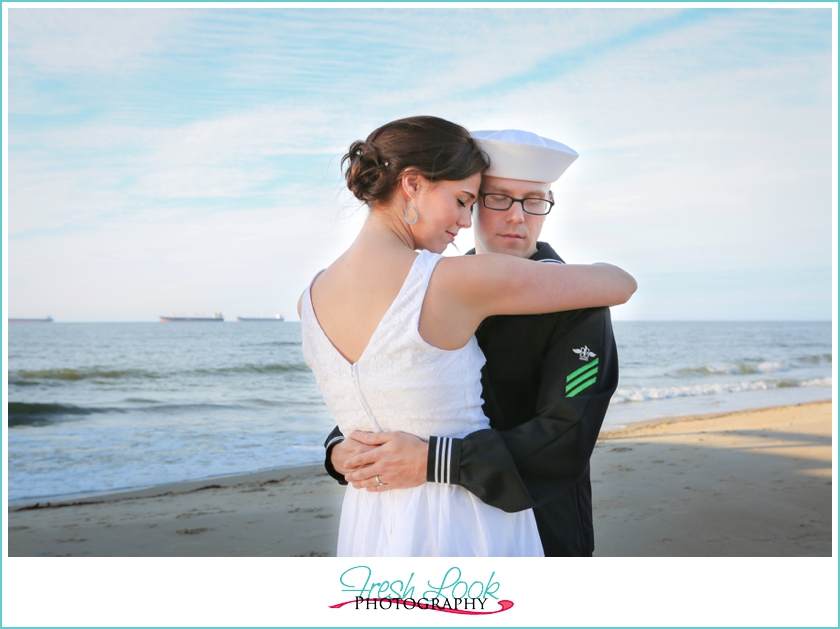 There are so many different ways to go about tying the knot: a big elaborate church wedding, or a small intimate ceremony on a dock; hosting a lavish brunch with everyone you know, or a personal event where it is just you, your spouse and the minister. All of these are lovely ways to tie the knot, and neither of them is more or less special than the other. And as much as I love big, crazy, fun weddings, I'll always have a special place in my heart for couples who choose to go the Justice of the Peace route, and get married at the courthouse.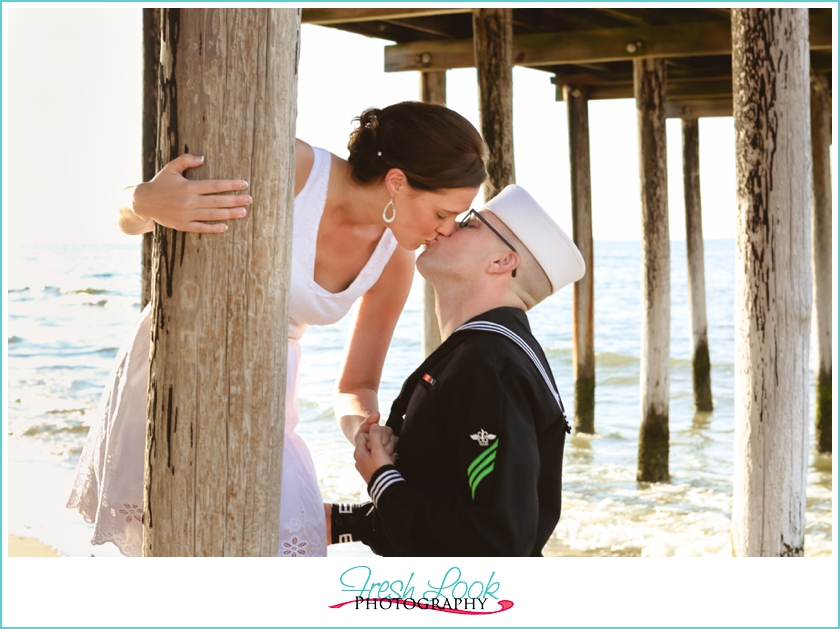 I absolutely LOVE how flippin gorgeous she looked with the light caressing her so softly!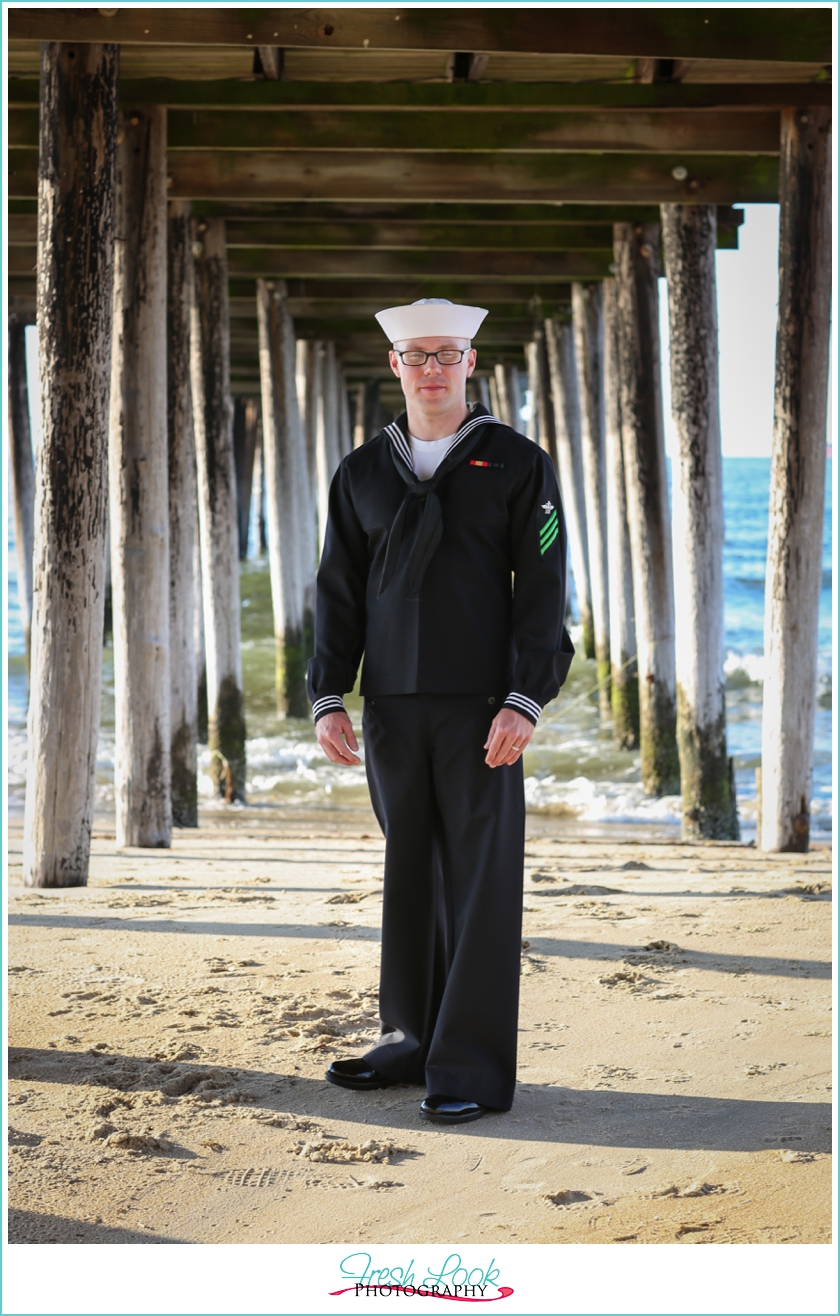 Everyone loves a man in uniform 😉
These two lovebirds met after he was already in the Navy, but they knew they didn't want to live without each other. So when it came time for him to leave, they decided to head to the courthouse and were tying the knot before the day was through.
Initially this couple really wanted to have a beach location and wooded location for the photo shoot, but finally settled on doing pictures at the beach, and I think they turned out super cute! (which isn't hard when you're photographing a couple as adorably in love as these two are!)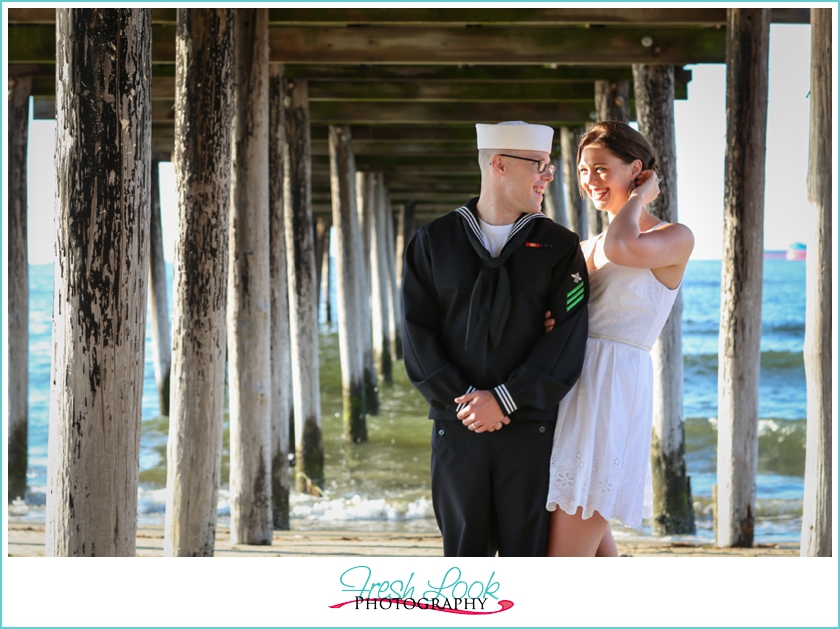 I love getting the guys to talk to their wives because they can always get a more genuine smile out of their women than I ever could!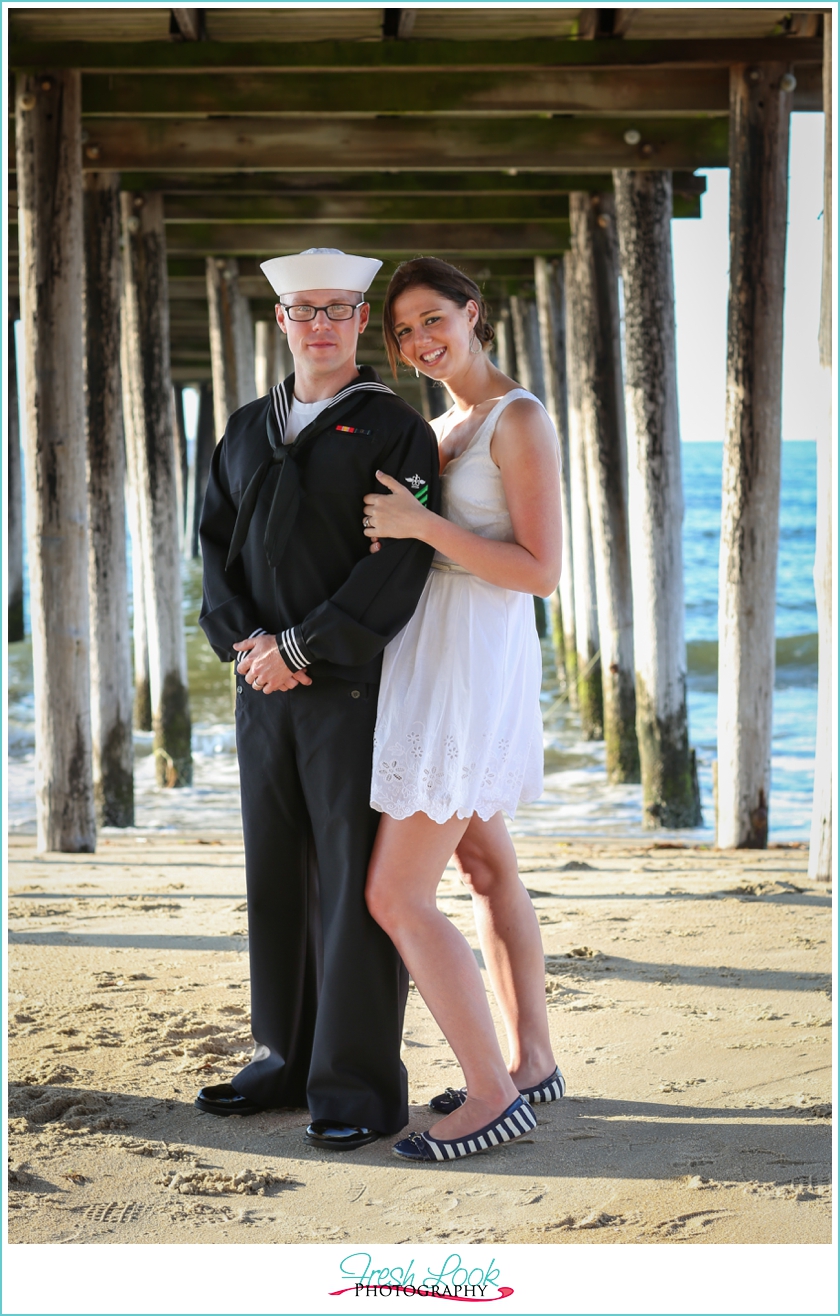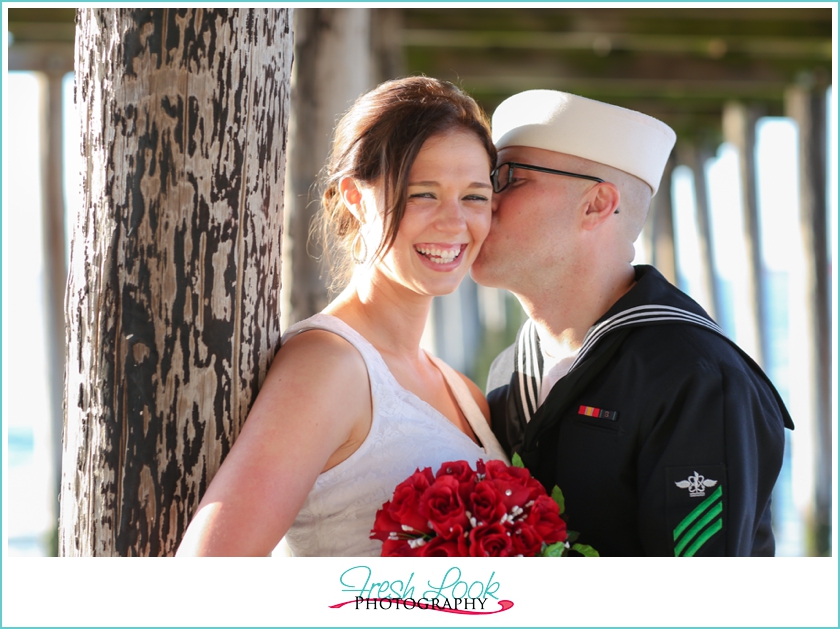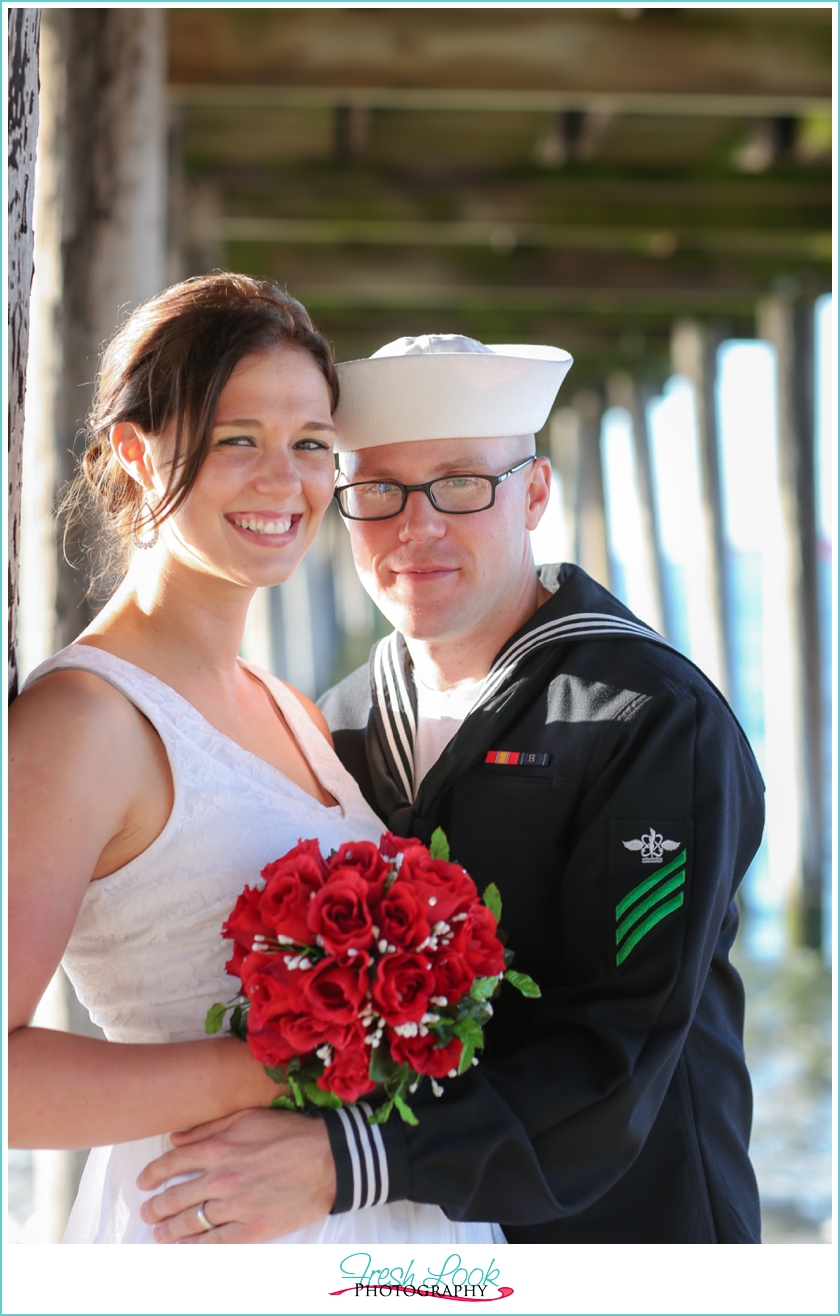 I wish you both a lifetime of happiness in whatever you may do, and wherever the Navy might send you. Remember that as long as you lean on each other, nothing can separate you and the love you have for one another.