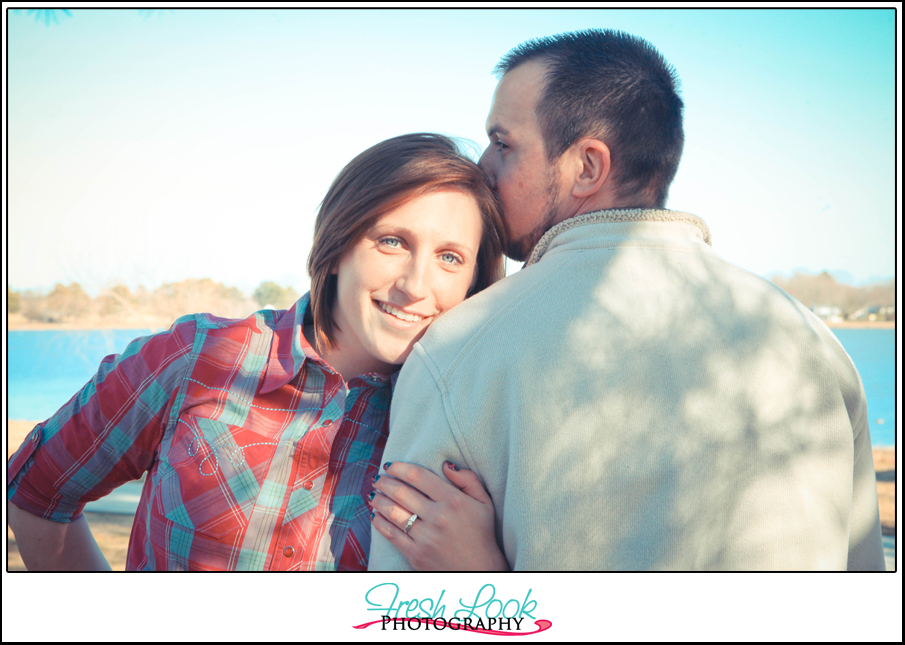 I've done weddings where the first time I am able to interact with the bride and groom together was after they were man and wife! While there's nothing wrong with this, it can make for the first few pictures being rather awkward! They don't know what to expect out of me (because they haven't seen me act crazy yet!) and I don't know what the dynamic is between them yet.
That's why when I was restructuring my packages/pricing, it was important that I have engagement sessions with my couples so we could spend some time together without the pressure of the wedding day!
When Stephanie and Todd decided that they wanted me to do their wedding photos, I knew right away that I wanted to take them out and do a few engagement photos, giving them a chance to show off their love in the park.
Since these two live up in Gloucester, we signed the contract, went over expectations, and did pictures all in the same day. I got super excited when Stephanie and Todd were telling me about their wedding (which will take place on a horse ranch!), and we all had a laugh over what a city girl I was (because I wasn't sure what "moving a horse pen" meant!).
I am really looking forward to their wedding in May, and sharing all the love that these two have for one another, as well as showing off the beautiful location where they tie the knot <3