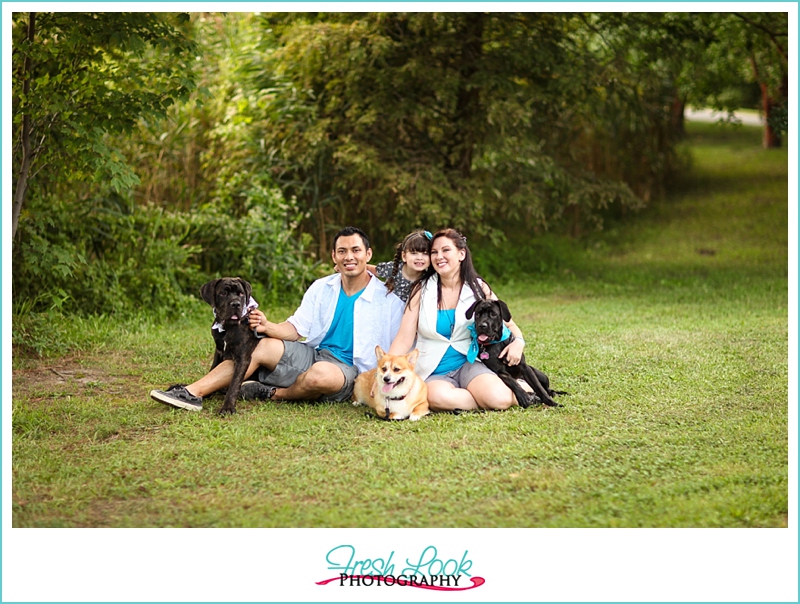 When it comes to photos little kids have short attention spans. If you make it all about sitting there, tilting your head a certain way, smiling just so… they are going to be done quickly. So I try and take a different approach and make it fun. If the emphasis is on playing in the park as opposed to "getting pictures done", everyone gets a chance to relax and have fun. Which is pretty much mandatory if you do a session with me 😉
I was really looking forward to doing photos for the Sanchez family because not only were they doing family pictures with their adorable little princess Zoey, but they were also bringing along their three puppies (because dogs are part of the family too!). Zoey had so much energy, and had a blast running around and acting silly while we got a few pictures with mom and dad.
Even though the weather was a little warm that evening, everyone was a real trooper (puppies included!), and we got some amazing pictures of this beautiful family!
The lighting was so perfect and the location really made the family pop out, I was so happy with the way these pictures turned out!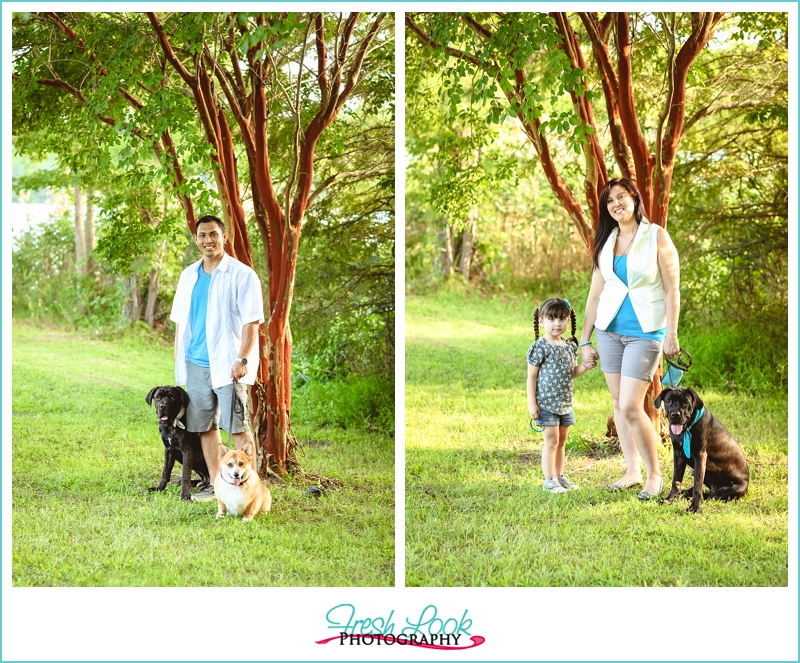 I'm always so grateful when clients choose me to capture their memories and take pictures because not only am I getting to come and photograph, but they are sharing their family with me and allowing me into their personal space. I loved getting to know the Sanchez family and wish them all the best as they embark on each new journey!