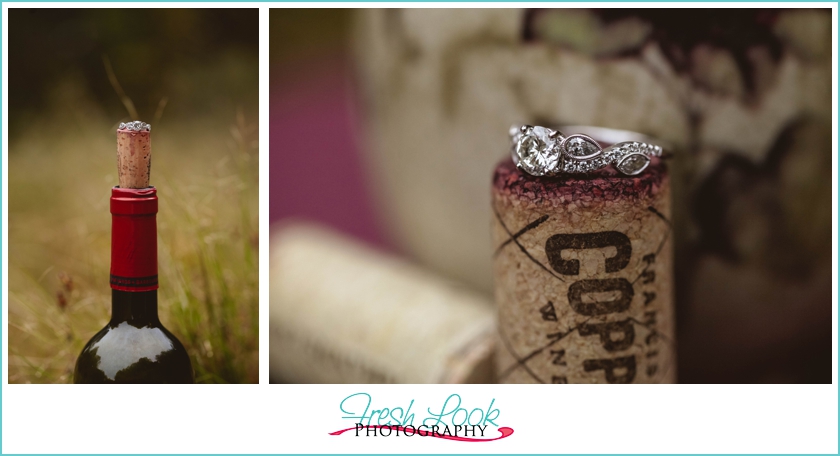 It has finally happened: you two are such a wonderful couple and you feel like nothing could make you happier than you are right now! Then, after the most perfect evening, he gets down on one knee and proposes! Yay!!!! So you are newly engaged! Hooray… now you have to figure out what's next! Here are some things to consider when hiring the photographer for your wedding.
Newly Engaged… So What's Next?
How the Heck Do You Choose out of the HUNDREDS of Photographers in The Area?!
The first thing you want to do is look at photos… lots and LOTS of photos. Find a photographer who's style you like. Light, bright and romantic? There's a photographer for that. Dark and mysterious more your thing? That can be done too! The biggest thing is finding something that appeals to you. Once you've narrowed it down to a handful of your favorites, set up a time to meet with the photographers.
Personality is a big thing for me! You should not only like the work of your photographer, but you should also like and get along with them (since you'll be spending the most time with them on the wedding day!).
How Soon Should You Book Your Photographer?
Most wedding professionals get their calendar booked up pretty fast, as far as a year in advance! So if you've been eyeing a certain photographer, the sooner you can get them booked, the better (especially since we usually only take on one wedding each day). If your favorite photographer is already booked on your date, it is definitely worth asking if they have any recommendations for other photographers. This is a tight knit community, so chances are they can give you one or two people to contact.
Why Are Wedding Photographers So Flippin Expensive?!
I know it's easy to look at that $2K, $3K (or more) price tag and think to yourself, "all you're doing is coming and snapping some photos and hanging out with us for the day. That's not very hard!"  But just like anything else, there is so much more that goes into the wedding day than just "snapping some photos". Photographers who make their living through photography not only put in that 8-10 hours on your wedding day, there is also the many (many, many) hours spent before and after the wedding doing the engagement session, prepping contracts, checking gear, and editing all those gorgeous images from your day. With the money we receive from our contracts, we have to pay a hefty chunk to Uncle Sam, as well as covering all that expensive gear, business insurance, running a website, advertising, editing software, continuing education… I could go on, but you get the idea. Plus, at the end of the day, we need to be able to pay the mortgage and make sure there's something left over for gas and food money!
Do I Need Two Photographers?
Imagine it is your wedding day, you are holding onto your daddy's arm and proudly walking down the isle towards the man you love. All eyes are on you, including the one photographer you hired for the wedding day. That photographer will be sure to get pictures of you as you walk in, but there's a chance they might not be able to catch the look on the groom's face as he sees you for the first time, or as he silently wipes away a tear because he is so overcome with emotion.
When it comes to your wedding day, it doesn't matter how amazing your photographer is, they can't be in two places at once and there is a chance they will miss a moment because they were busy photographing something else.  When you have two photographers, there are more opportunities to "get the shot", plus you also get images taken at different angles, and what one photographer sees, the other might not. It's a win win when you have two people taking pictures 🙂
Should I Book An Engagement Session?
I wrote a whole blog post on "Why You Should Do An Engagement Session", but the main idea is that yes, you should definitely do an engagement shoot with your photographer. It serves a few purposes such as helping you get to know your photographer a little better, it's like a test run for your wedding day, creates memories for you and your fiancée, and builds your confidence when it comes to taking pictures together!
What is A "First Look"?
A lot more couples are choosing to do a first look because it gives them a chance to see each other before the ceremony. I love doing them for my couples because it is a real moment filled with so much genuine emotion, most of the time I end up tearing up right along with my bride and groom! Plus it gives the couple a chance to get the pre-wedding jitters out and spend a few minutes alone reveling in their love for one another.
Do I Really Need A Wedding Album?
One of my favorite memories as a child was sitting down with my mom and looking through the photo album of her wedding. It was exciting to see all the people that were there, as well as seeing my dad rockin a pretty awesome 'fro! But it was more the experience of having something tangible in my hands to hold and look through.
Even if you receive all the files from your photographer, in today's digital age, there are many things that could go wrong (lose the CD, your computer could wipe out, etc). People will want to see the photos from your wedding day, and it is way more fun to bring out a gorgeous wedding album to showcase than dragging around your laptop to show the pictures.
There you have it my dears!
Those are my top tips for when you are newly engaged and looking to hire a wedding photographer! I hope that you were able to take away something from this article and put it to good use!