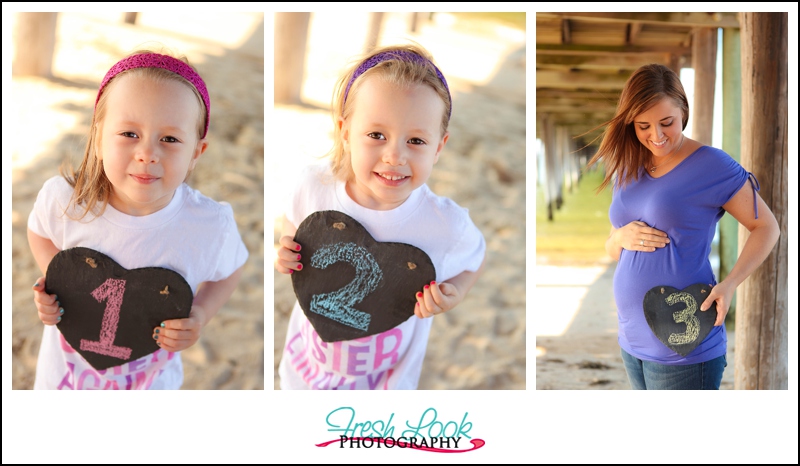 Making a new baby announcement is vey exciting, whether it's for your first baby or fifth baby! With all the visual inspiration on Pinterest, there are endless ways for the expecting family to let those they love in on the good news! The problem used to be, "how can we creatively tell people we are pregnant". Now prospective parents have to sort through and figure out which awesome way they are going to use to tell people!
I met Jess and Marcus a few years ago, when he was coming home from deployment and I was able to take pictures of their reunion. We've kept in contact since then, and when Jess told me about their surprise, I was over the moon excited for them!!! And once we started talking about ideas for the photo shoot, I just knew we would have so much fun together! And throw in their two little princesses Gia and Bella, and we've got the perfect recipe for cuteness 😀
It's going to be a busy couple of months for the Hayes family because Marcus is being transferred to Hawaii at the end of the year, and baby #3 is making his or her grand appearance at the end February of 2014. Add their dogs in, and Jess is going to have her hands full! But being a military wife means that you can accomplish anything that life throws at you, so with that in mind, Jess and her family are going to be taking names and kicking butt!
Jess and Marcus, thank you so much allowing me to be a part of this special time in your life! I love spending time with you and your little family and can't wait until your new little one comes so I can have another baby to love on 🙂