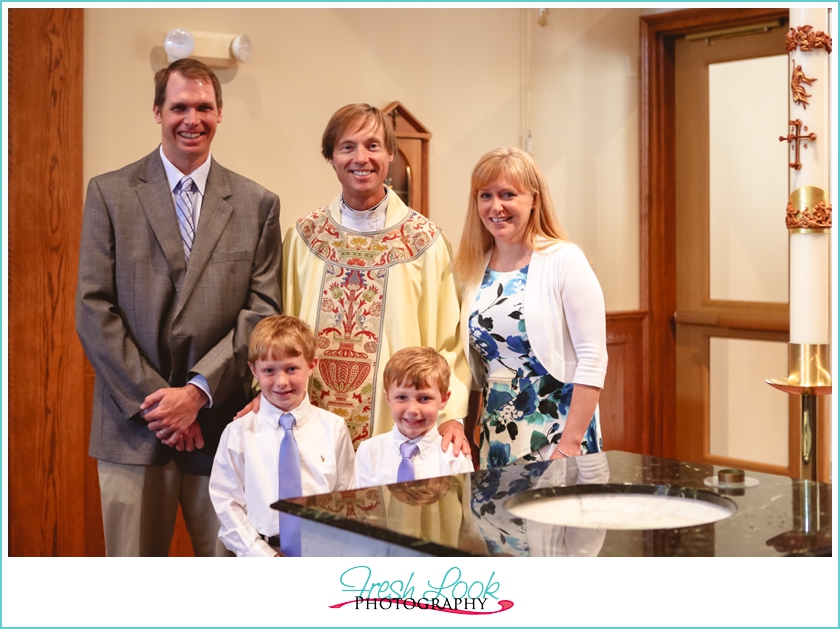 Generally the idea of a Mothers Day photo shoot would stress most people out. I mean, isn't mothers day for laying in bed and listening to your kids make a mess in the kitchen so they can bring you breakfast in bed?! But when Jennifer contacted me about doing a photo shoot for her and her family, she said it was extra important because her two sons were getting baptized at Saint John the Apostle Church in Sandbridge!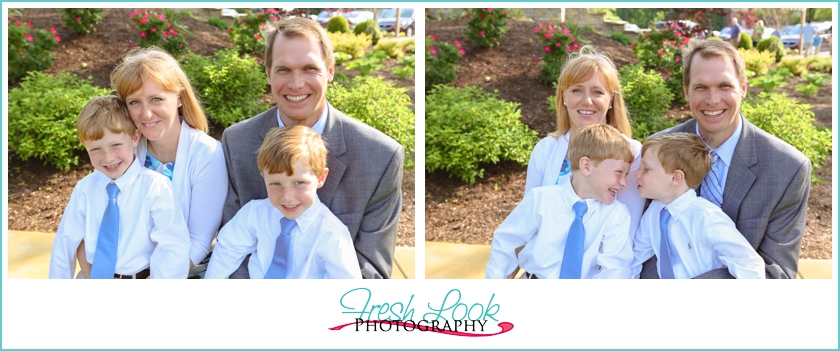 These two little men were so stinkin adorable!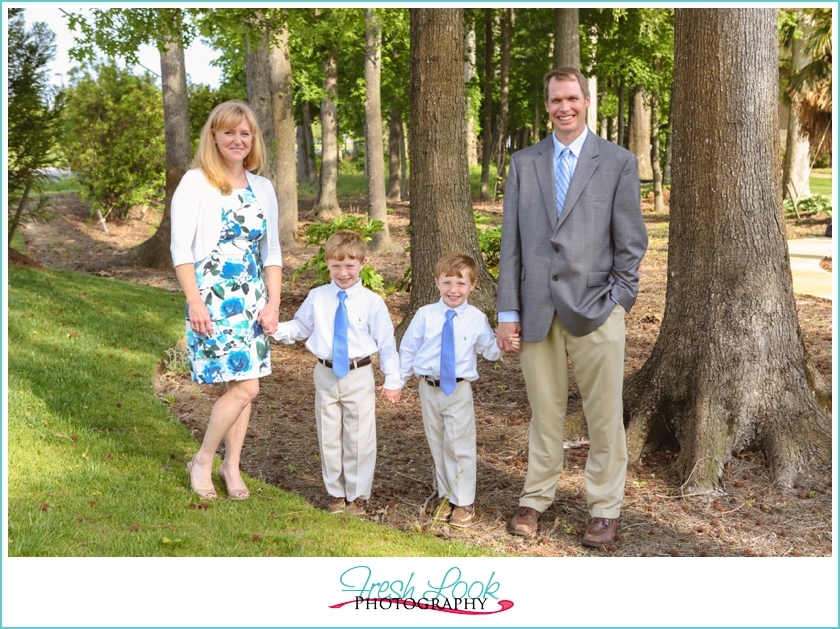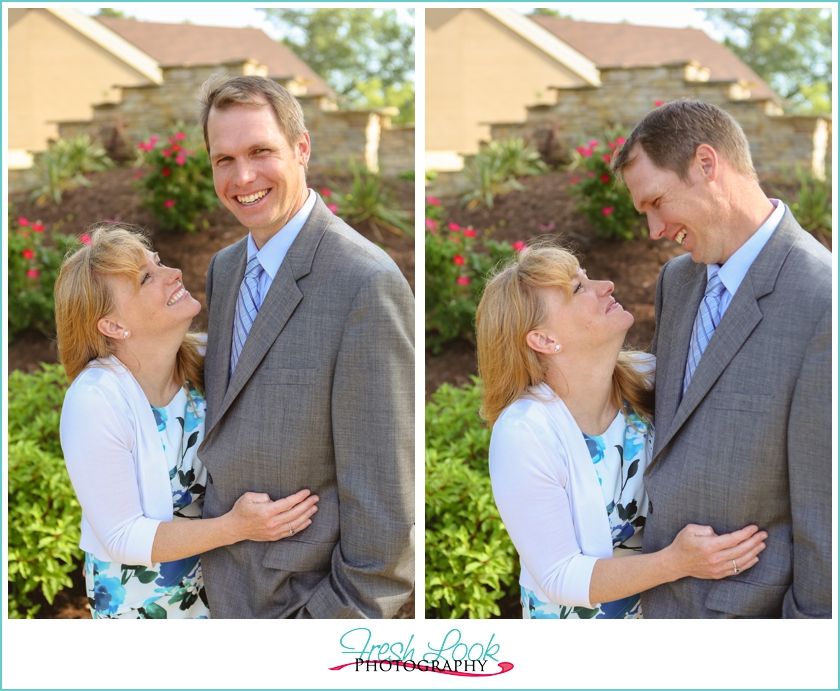 I love, Love, LOVE getting pictures of just mom and dad together during the session!
The nice thing about Jennifer deciding to do a Mothers Day photo shoot on the same day that her boys got baptized meant that there were LOTS of friends and family members present at that day! So of course we had to get a few pictures of everyone together (because we all know how rare it is to get a shot of everyone all at the same time! 🙂 )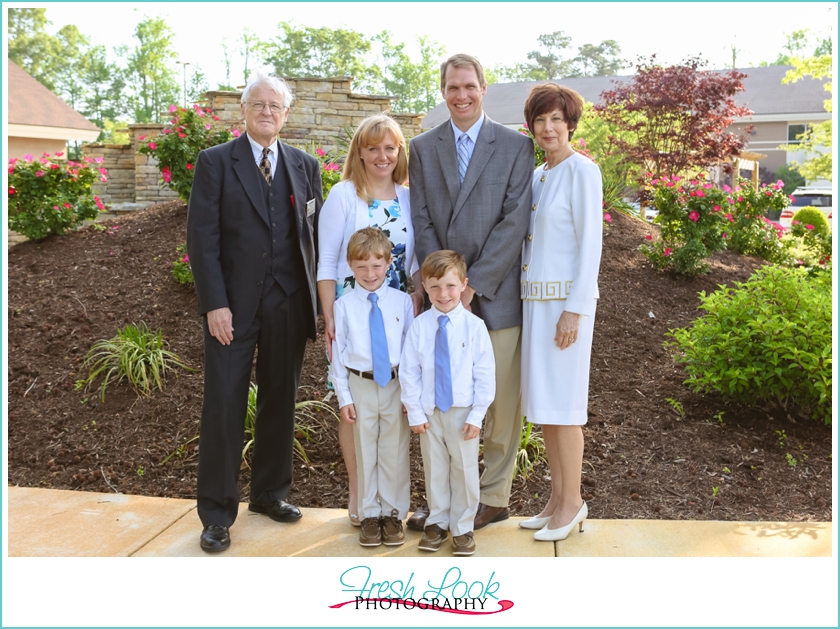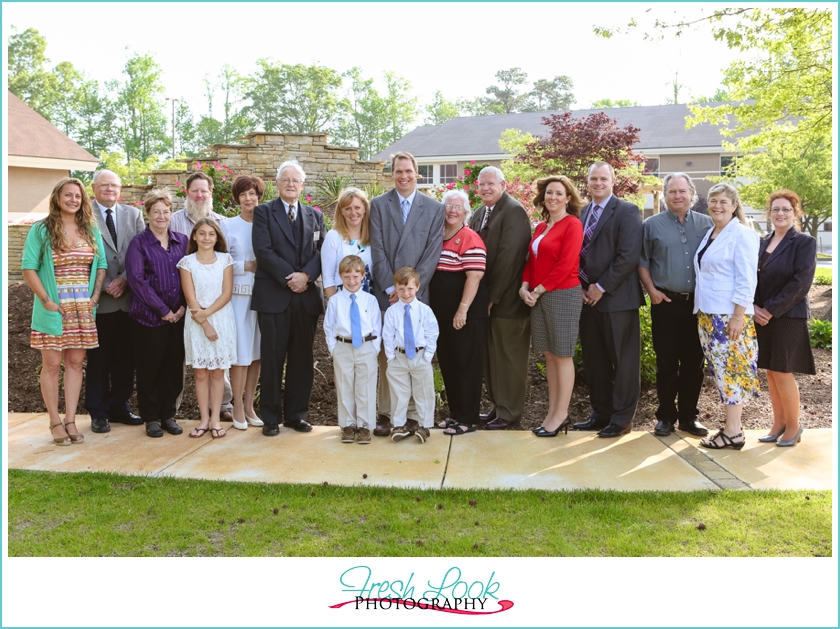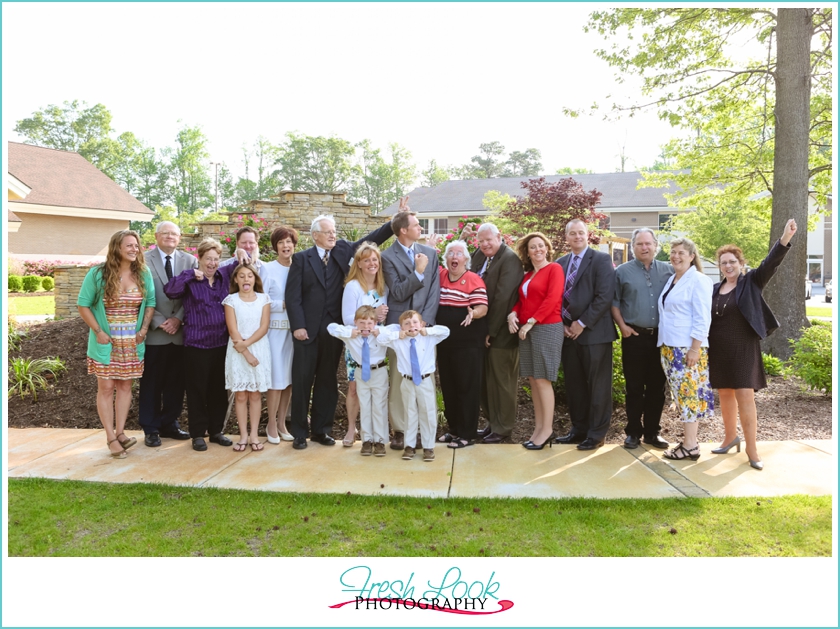 And (of course) no family photo shoot is complete without at least one goofy picture!
It was wonderful to get to spend time with this beautiful and super sweet family on Mothers Day, but I have to say that the boys definitely stole my heart a little bit! They were so stinkin adorable in their little white shirts and khakis, and I'm a big sucker for little boys in ties! That paired with their little sweet freckled faces and heart melting smiles… I think their parents are gonna be in for some trouble with these two when they get older 😉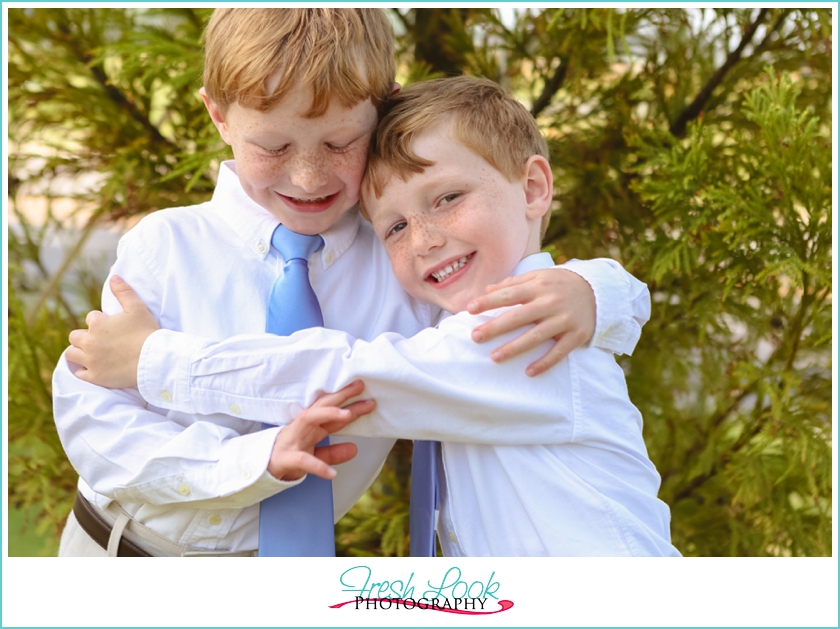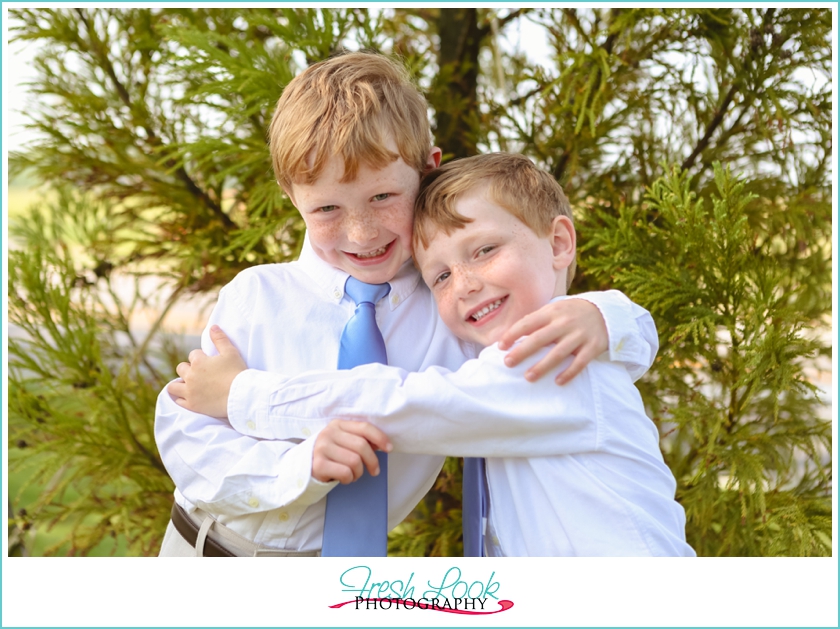 Jeffries family, thank you for inviting me to be a part of such a special day in your families lives! I loved getting to know you and can't wait for the next time I get you in front of the camera!!!