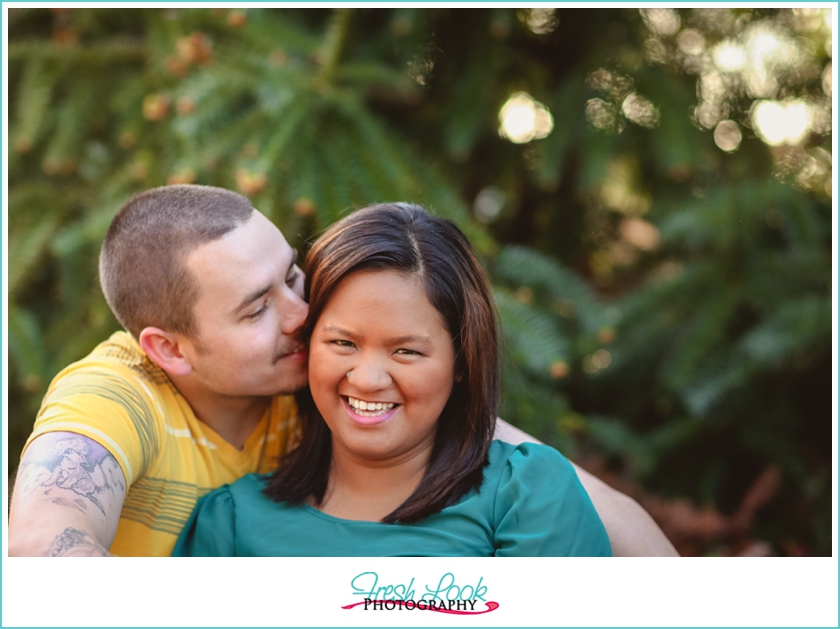 I'm all about getting together with other photographers and sharing knowledge! For me, it is a lot of fun to photograph together and see what each of us comes up with. Because we will all shoot the scene slightly differently because of our own unique styles, so it really is true that no two photographers are alike! So when I got approached by a few local photographers to put together a mini photography workshop, I was super pumped! Getting the chance to get out and photograph a lovely couple and getting the chance to work with fellow photographers?! Umm, yes please!!!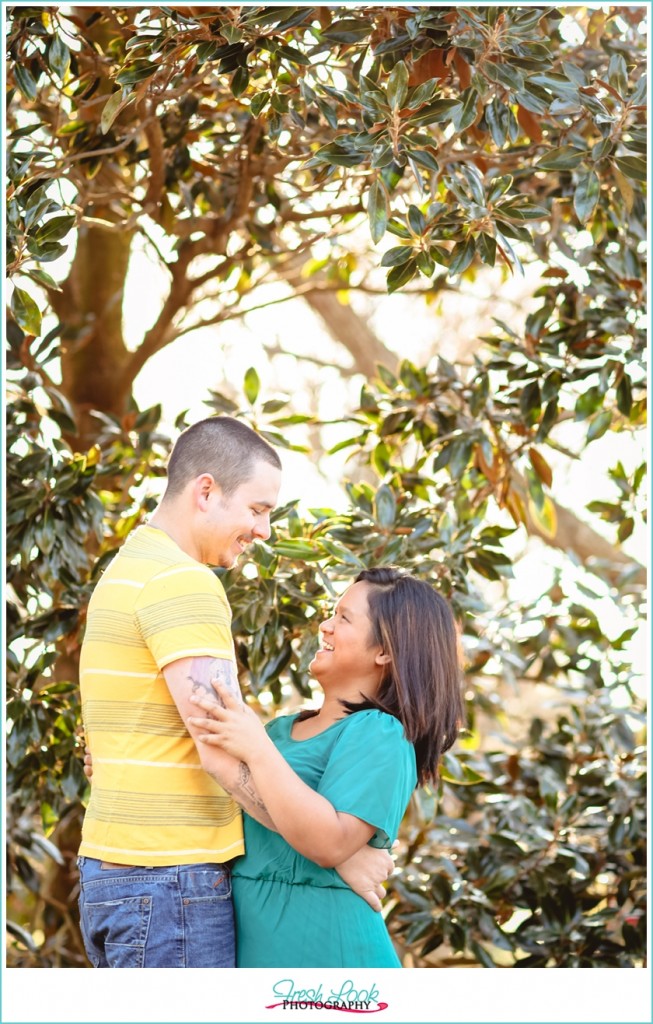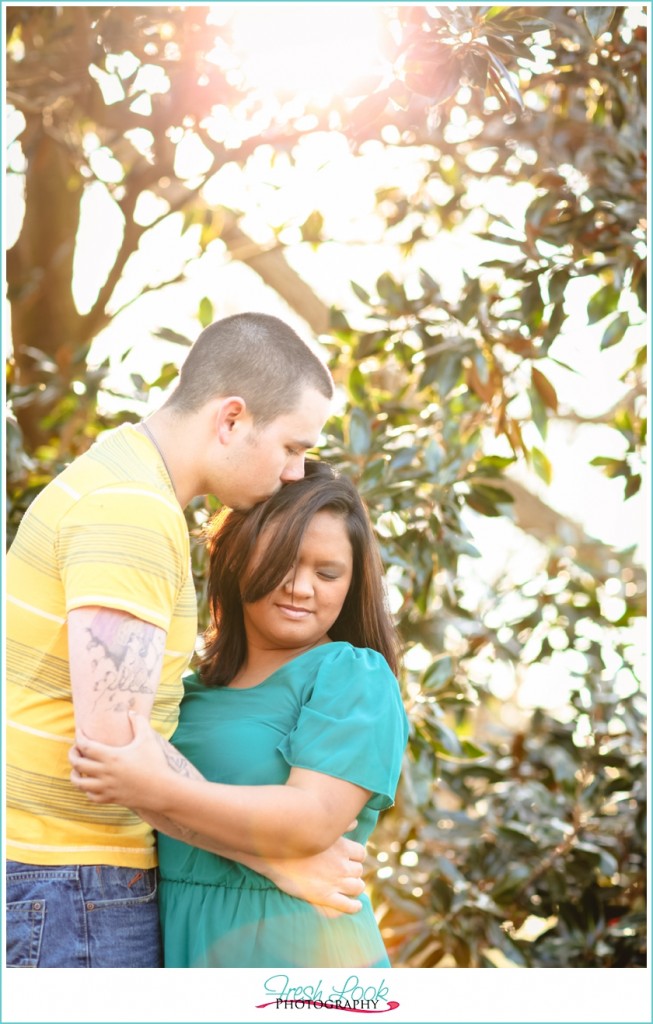 Oh my gosh, right off the bat these two were so romantic and dreamy!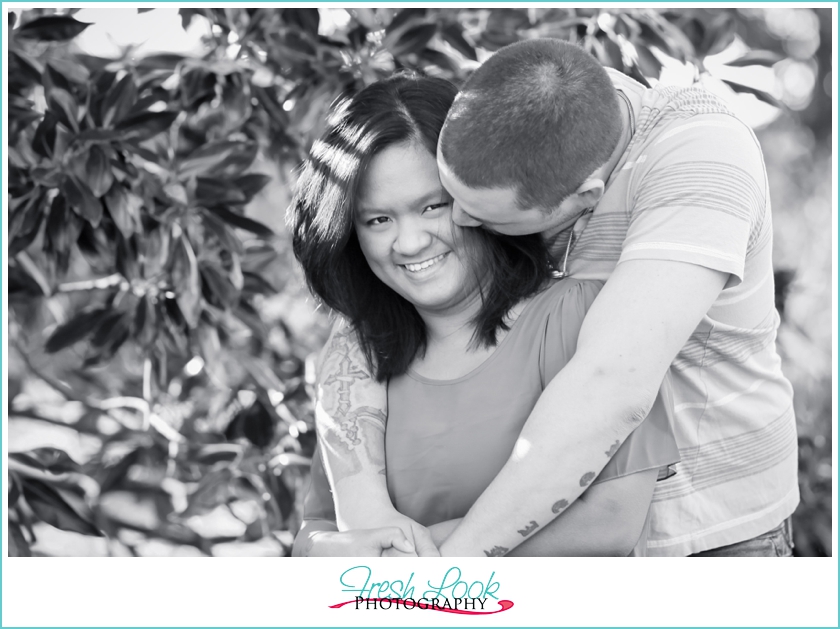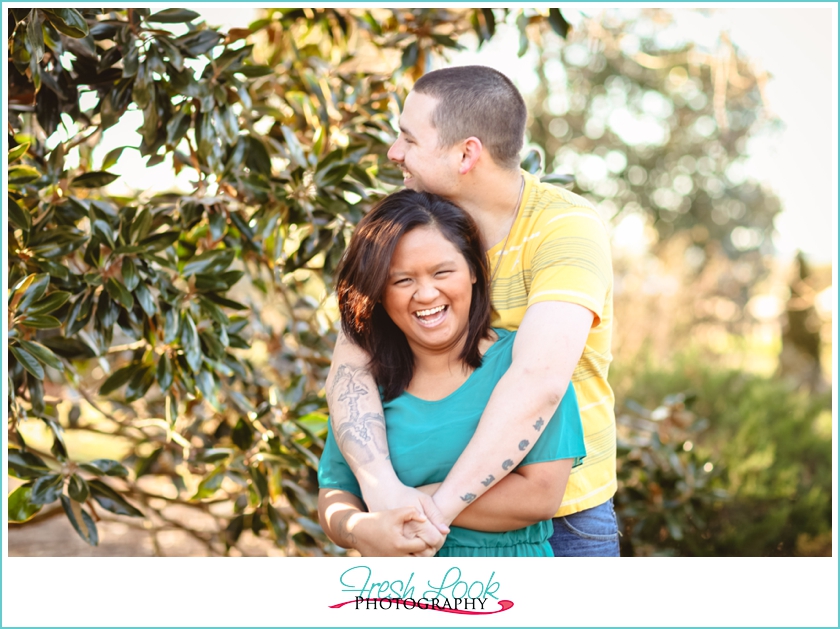 Once plans had been decided (date, location, etc), I put out the call to find a couple who wanted to come and get their photos taken. Aka – be our Guinea pigs 😉 Andrea and Mike said they were interested in the job, so on a chilly afternoon in late March, a few of us photographer gals got together to hang out, learn, and photograph this gorgeous couple in the soft, romantic afternoon light.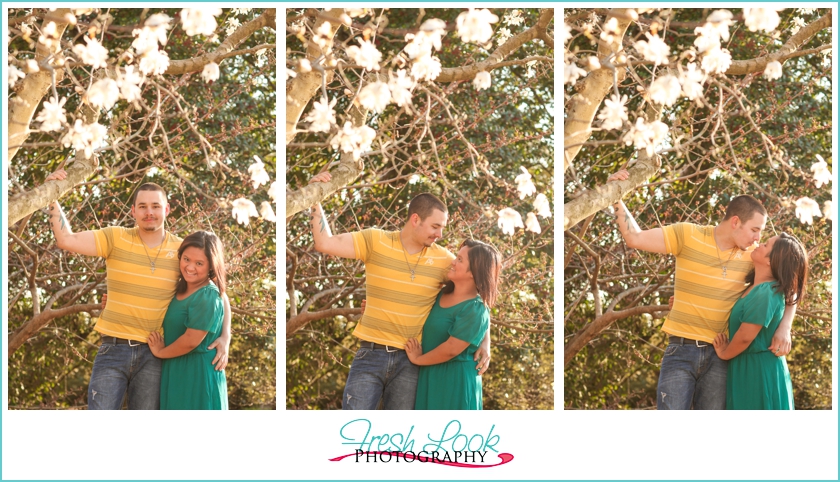 The blooms on this tree made for such a dreamy setting while we were taking pictures of these two!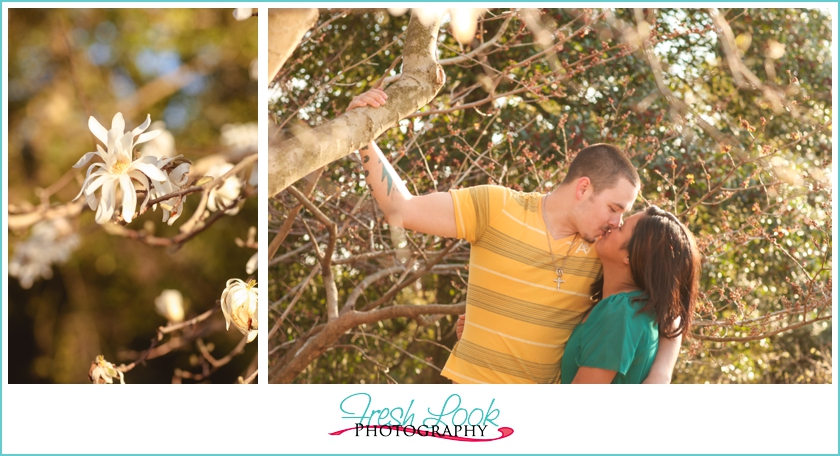 Andrea and Mike were celebrating their third wedding anniversary, so it was a great time to take some pictures. Especially since they had never done a photo shoot together before, and Mike was getting ready to leave for extended training with the Army (sad face!). When we all met at the VT Arboretum that day and this sweet couple started telling me more about their story, and the fact that they had two little ladies at home, it really made my heart happy that I was able to give them something so special before Mike left for training.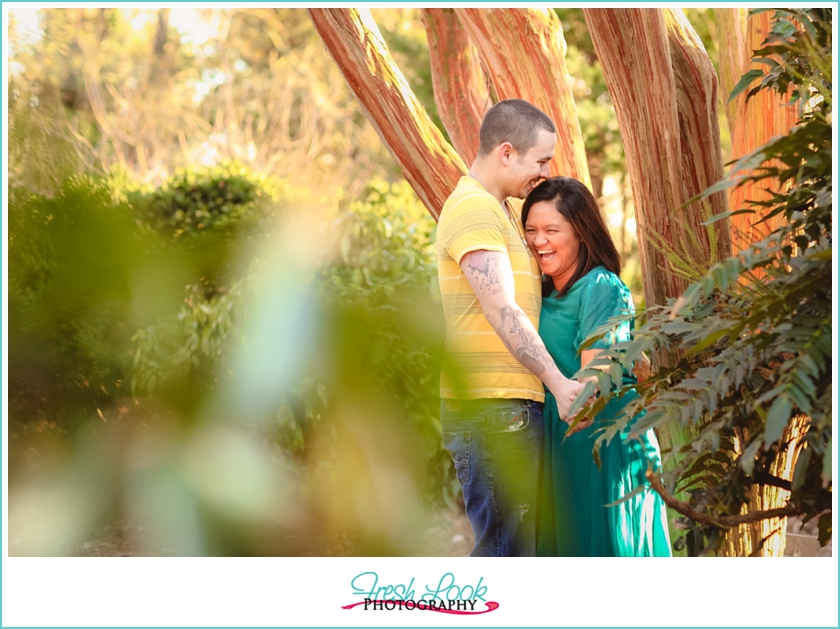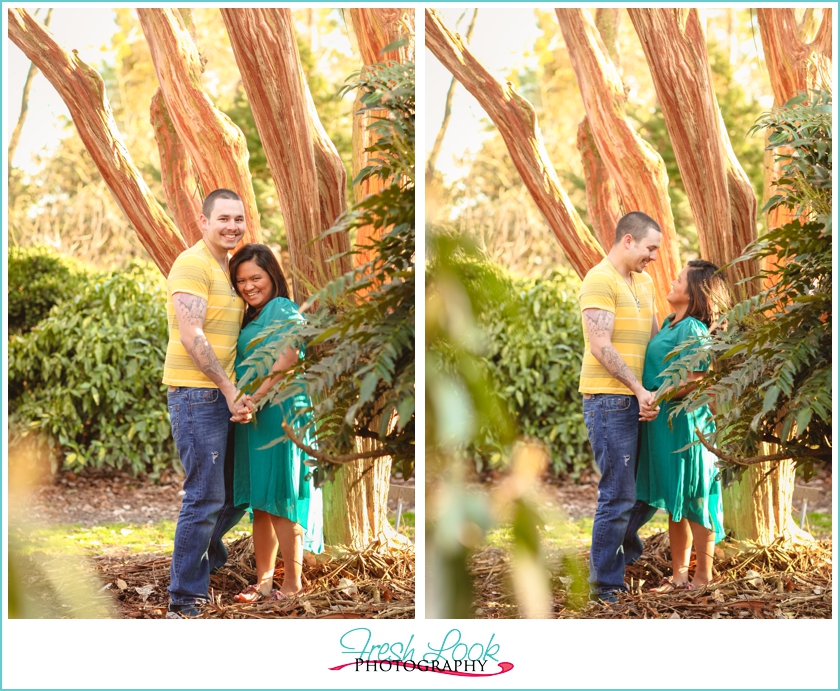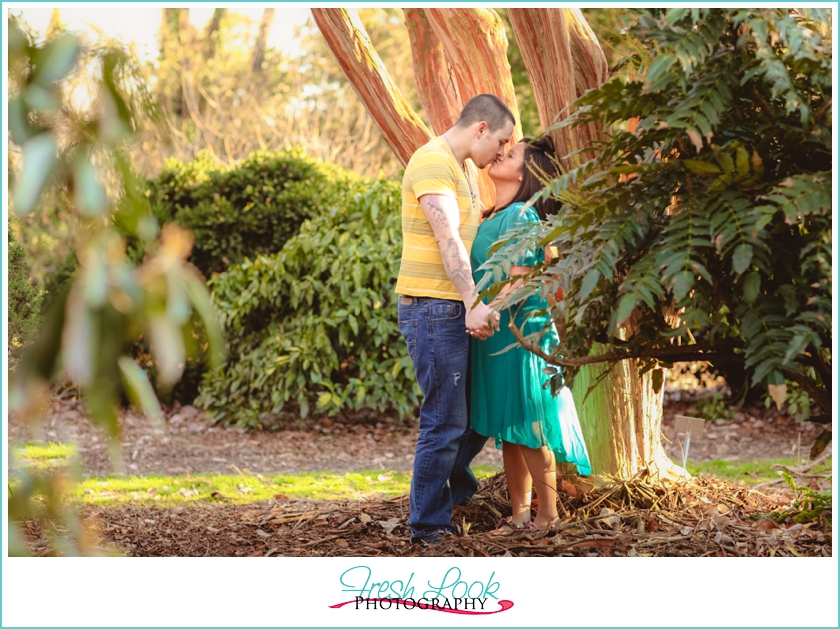 Andrea and Mike, thank you SO MUCH for volunteering to come out and be our models that day! I had a great time laughing with you and getting to know you both! I can't wait until Mike is done with training so you can be reunited and we can finally do that family shoot together 🙂