Even the threat of rain couldn't put a damper on this Lesner Inn wedding day!
Elise and Ryan, they weren't willing to let a little rain spoil all the happiness and love that was about to take place!
The day started with Kara's beauty team at the Holiday Inn, where I was positively swooning over the gorgeous architecture inside.
It made for some pretty epic bridal portraits once Elise was in her dress!
Oh my gosh, these shoes were absolutely stunning!!!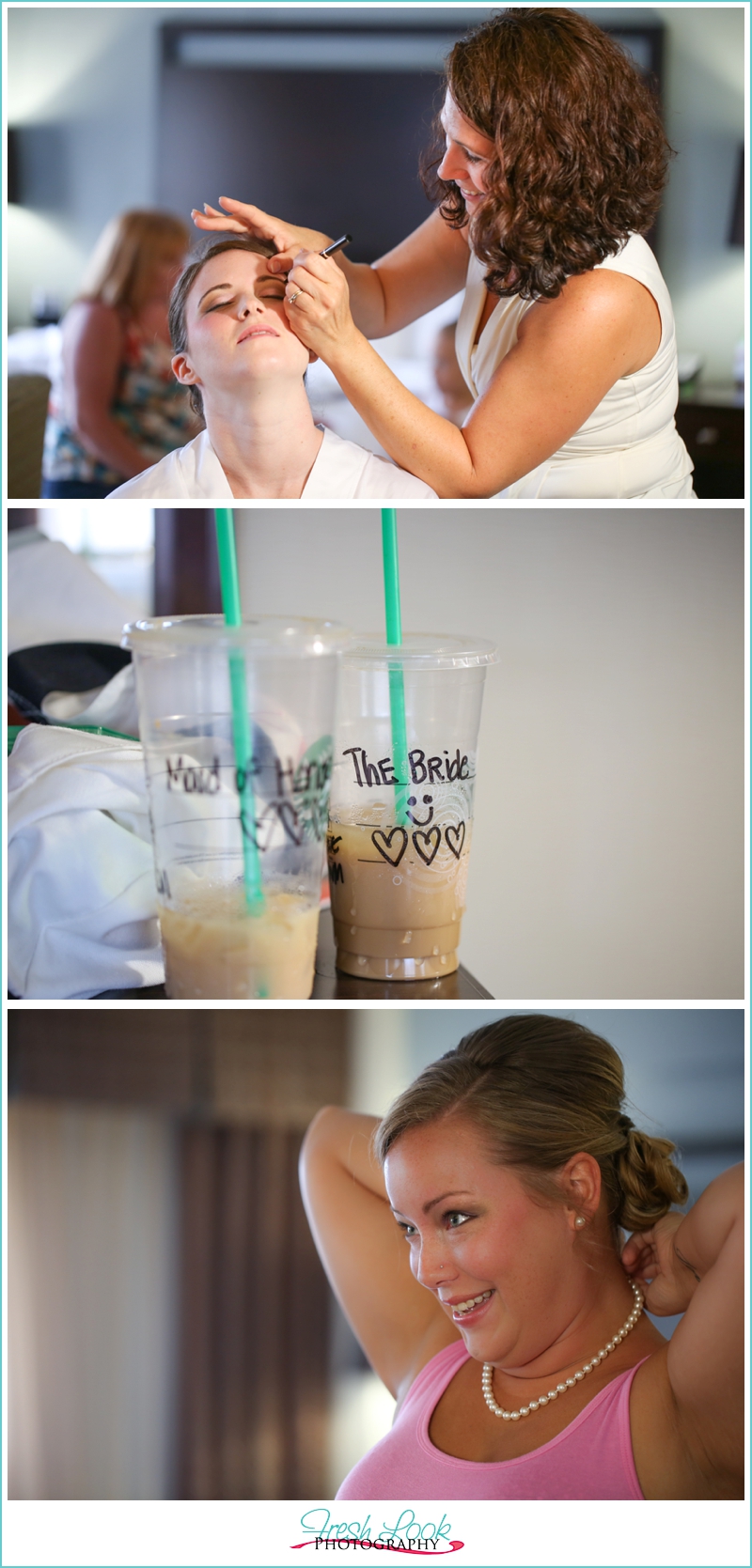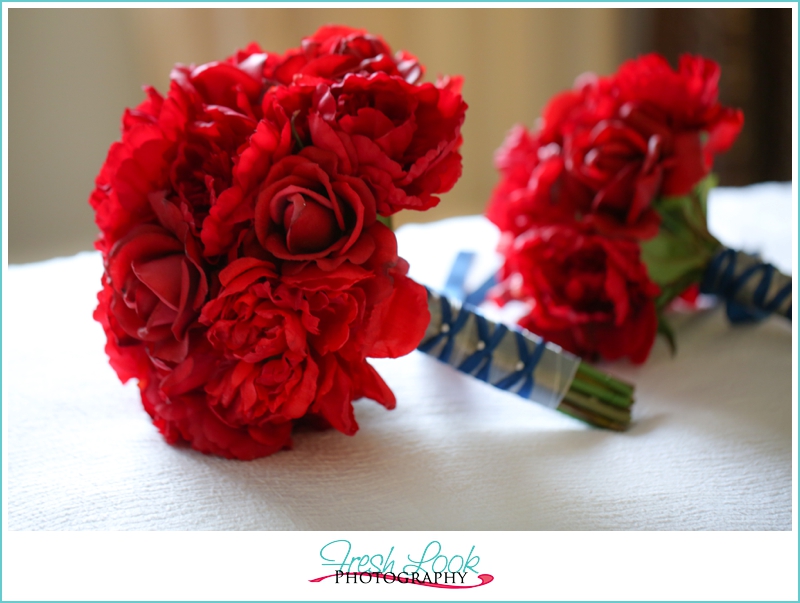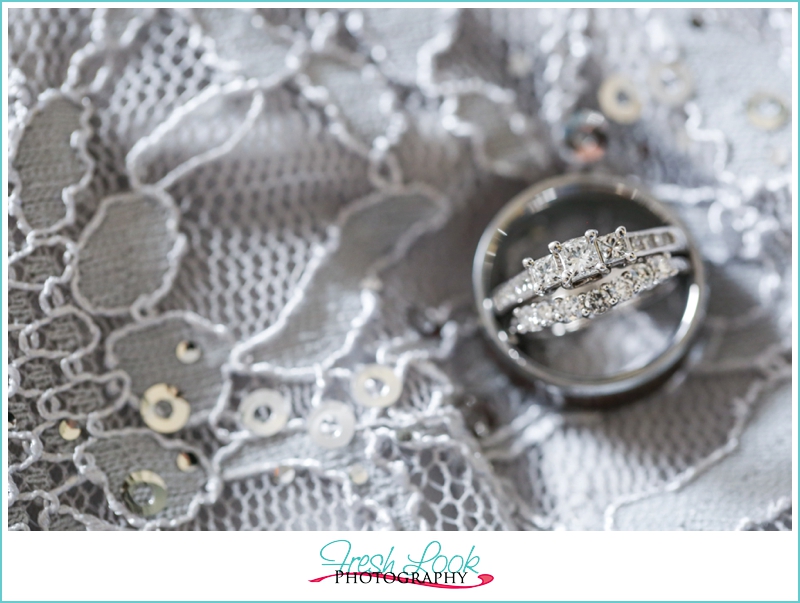 Elise's daughters were so incredibly adorable as they "helped" mommy get ready before the wedding!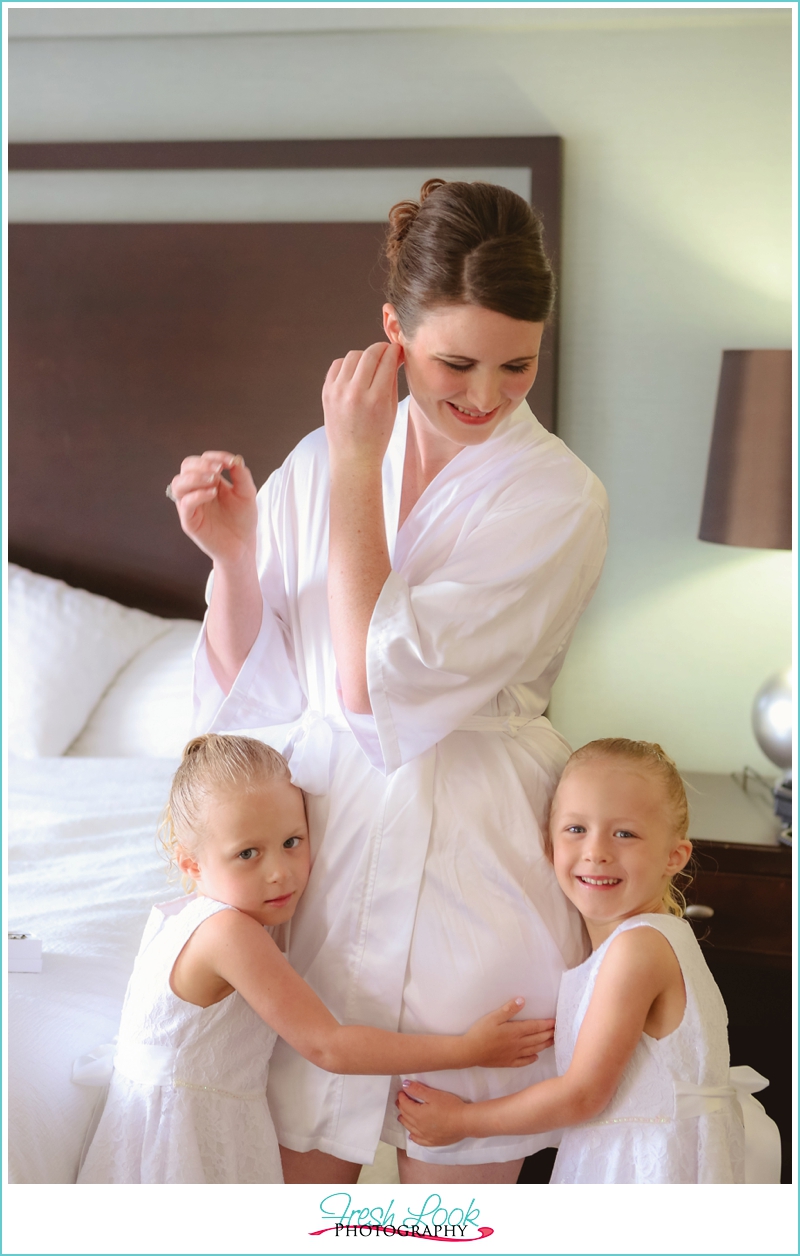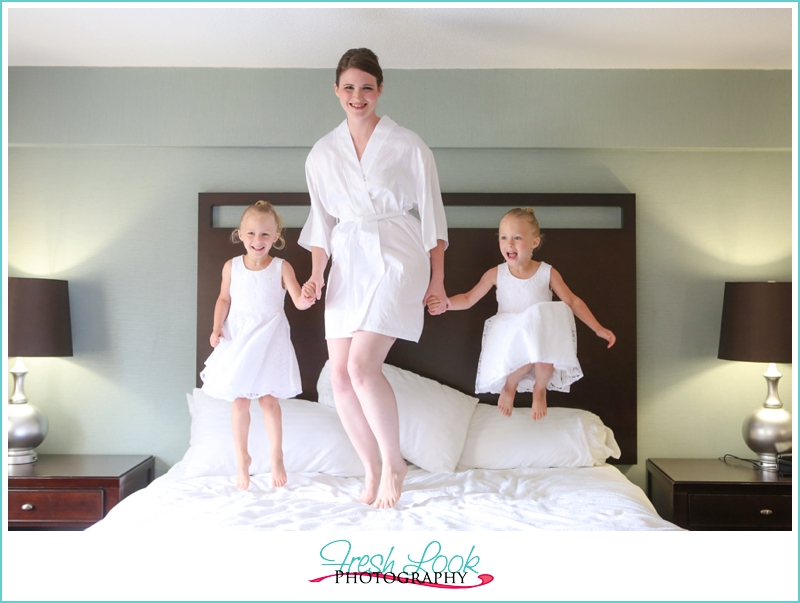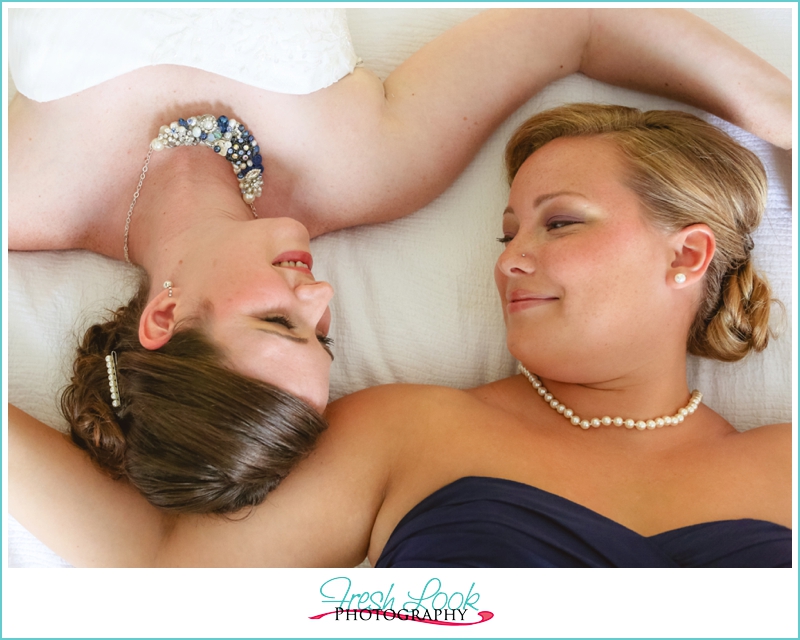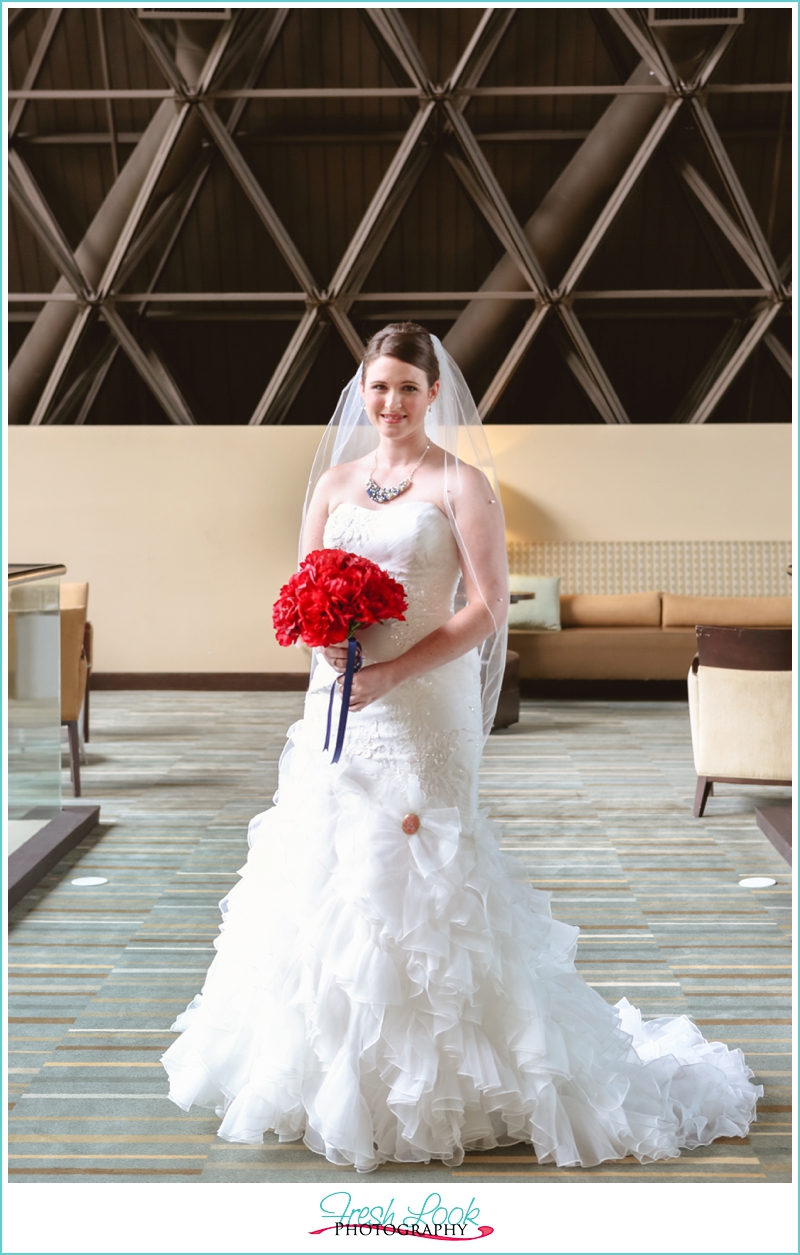 I couldn't get over how awesome the architecture was inside this hotel, I would LOVE to shoot here again!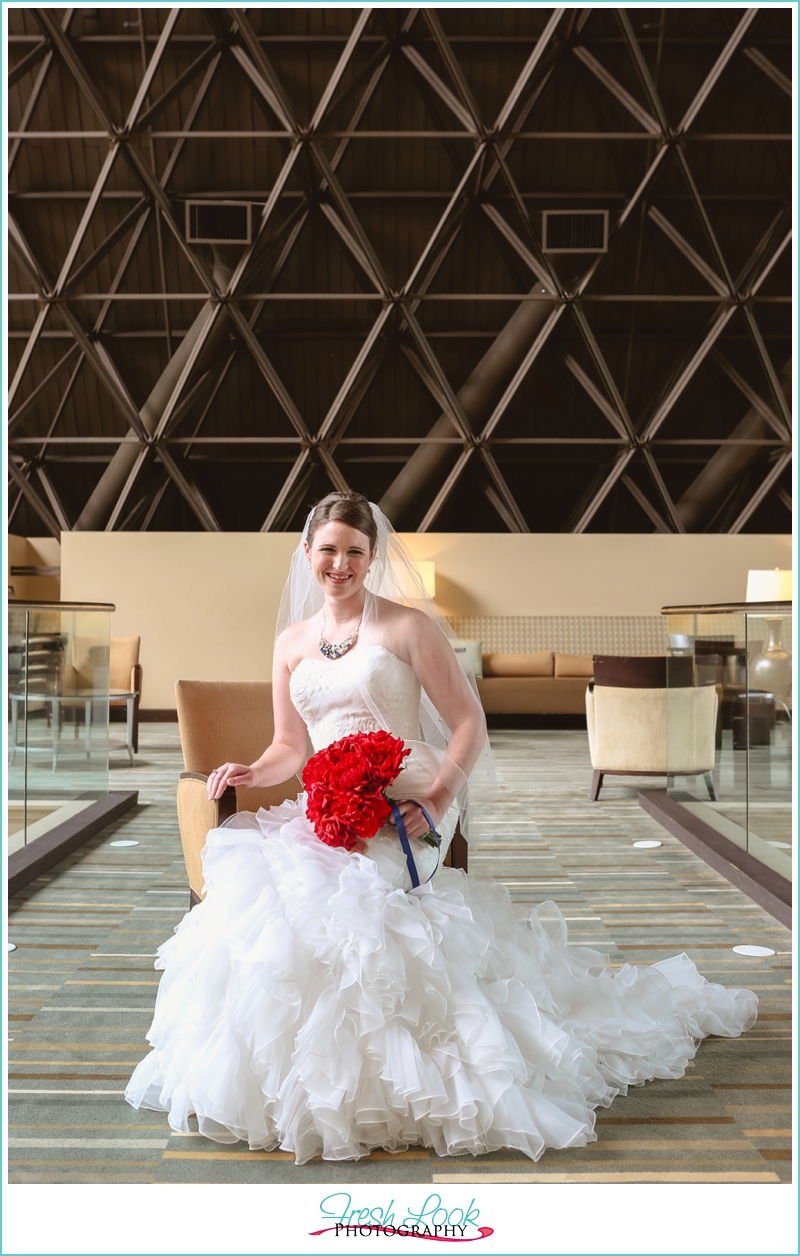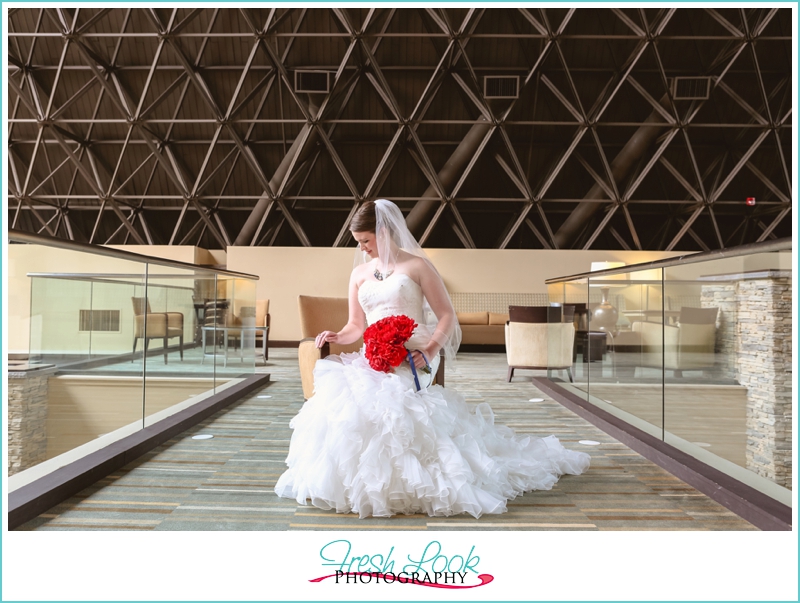 Lesner Inn Wedding Day
Elise was so calm throughout the morning, as her hair and makeup were being done, and everyone was getting ready.
Even when we left to go to the Lesner Inn, she was nothing but joyful and excited.
She and Ryan had been planning their wedding for almost two years, and there was not a doubt in her mind that THIS was the man she was destined to be with forever.
And when she floated down the aisle towards Ryan, he wiped away a tear and then took Elise's hands in his as they pledged their hearts and lives together forever.
Kaylee and Krystal were the cutest little flower girls, bearing a sign that told everyone "Here Come the Bride, Our Mommy!"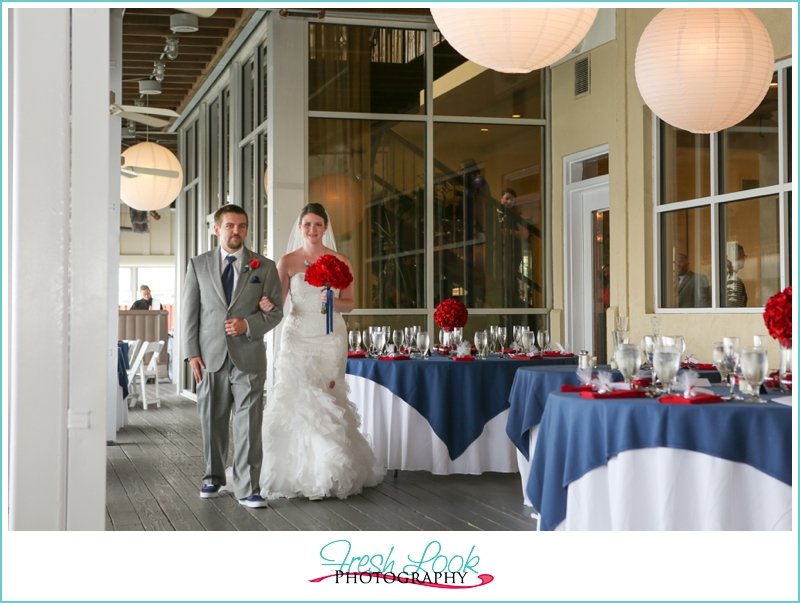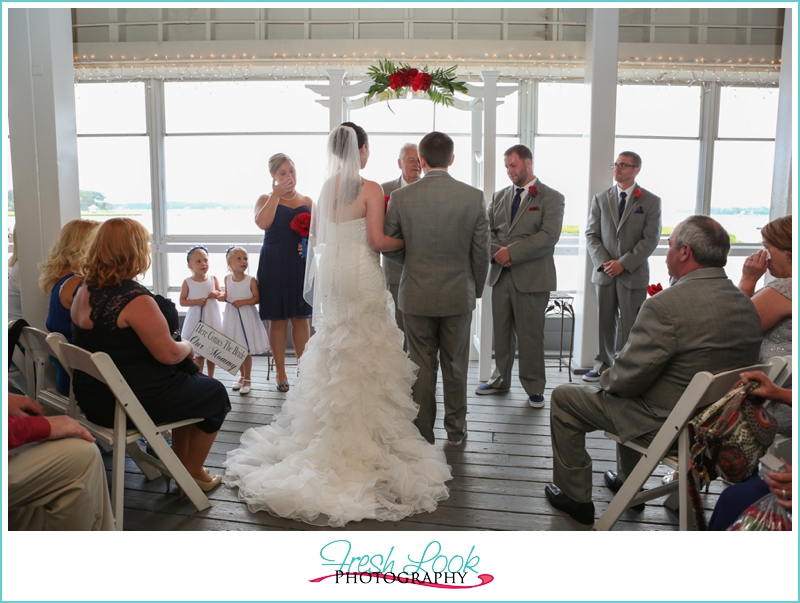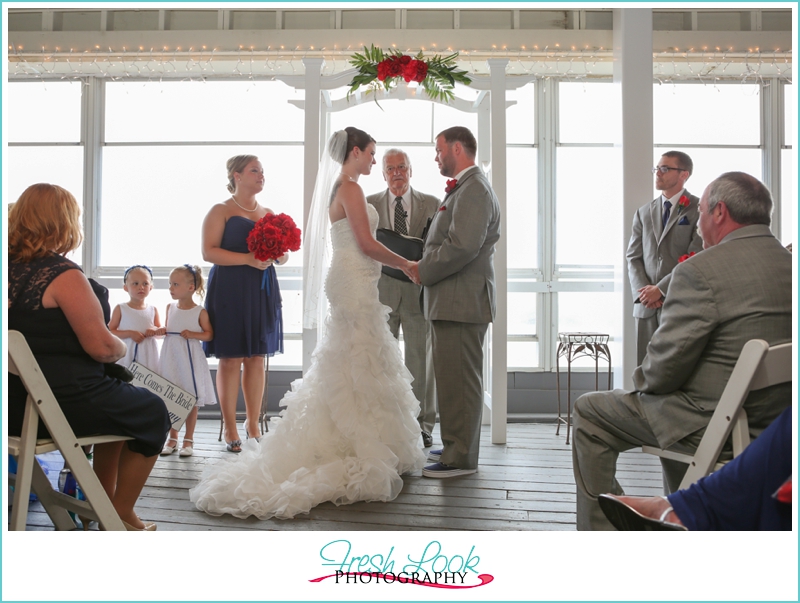 After the ceremony, we headed right across the street (where the old Duck Inn used to be) so we could take some formal pictures. As you can see in the pictures, the sky was SUPER cloudy and it looked like it could open up at any minute, but the rain held off and we were able to get some amazing pictures (I especially love the soft romantic feel of Ryan and Elise's newlywed pictures!).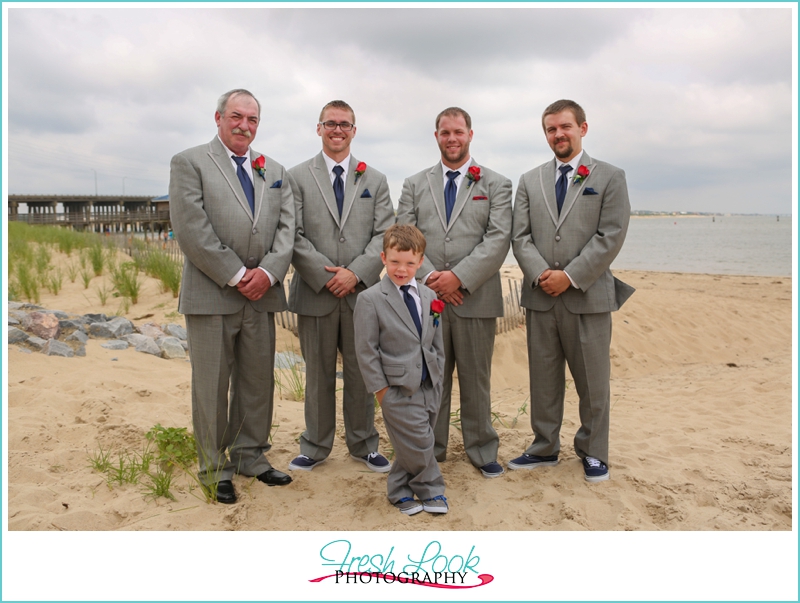 This little man definitely stole the show with his adorable personality!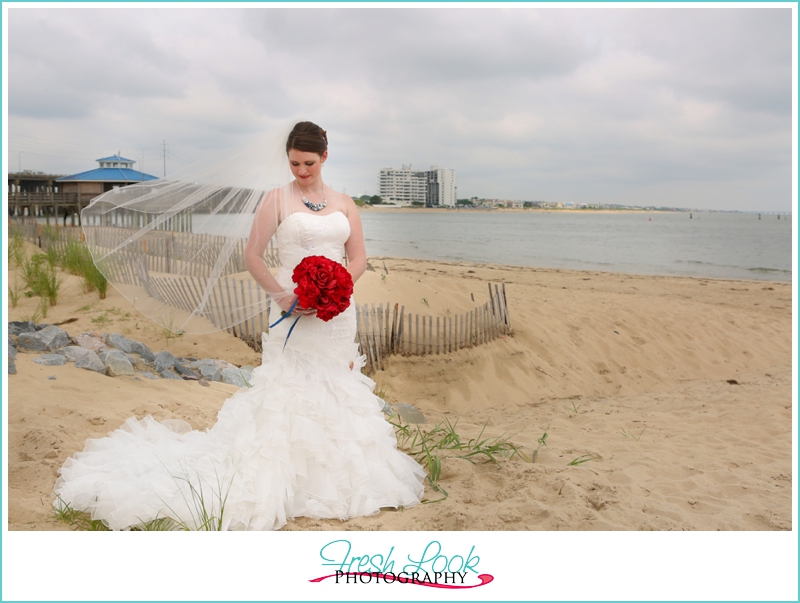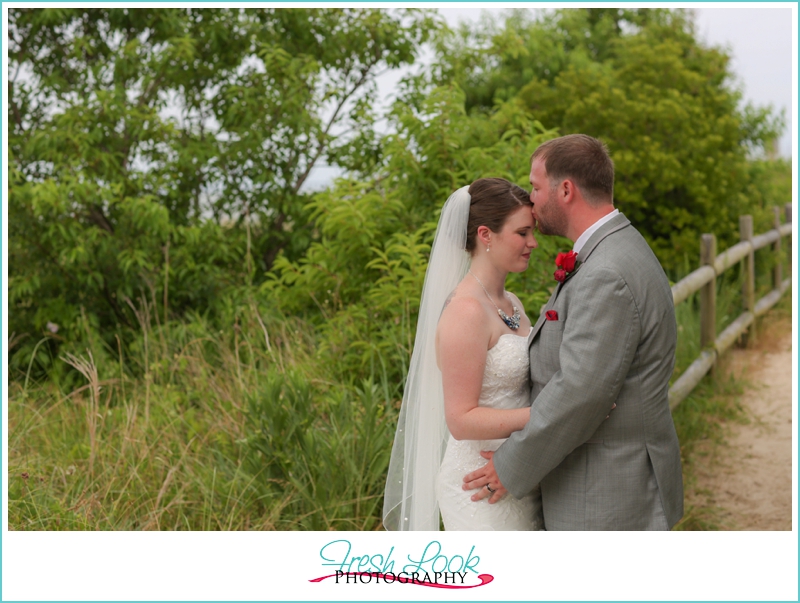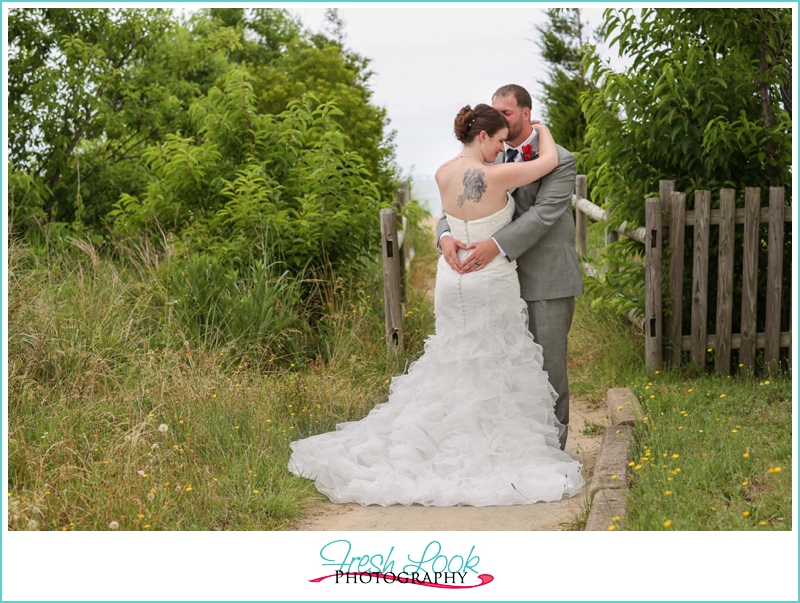 Probably one of my favorites… can we say swoonworthy?!
At their reception (which paid homage to their favorite football, the New England Patriots), red and blue details were abundant, with accents of silver included as well. Family and friends were able to hang out and spend time with the new Mr and Mrs DeWitt as they partied the afternoon away. When it came time to do the big send-off, we decided to get a picture of everyone hanging out the window with Ryan and Elise on the dock. And (confession time), I definitely got the idea from watching the Sound of Music – you know, when all the VonTrap children are on the train and hanging out the window waving at everyone?! Yup. But that's our little secret 😉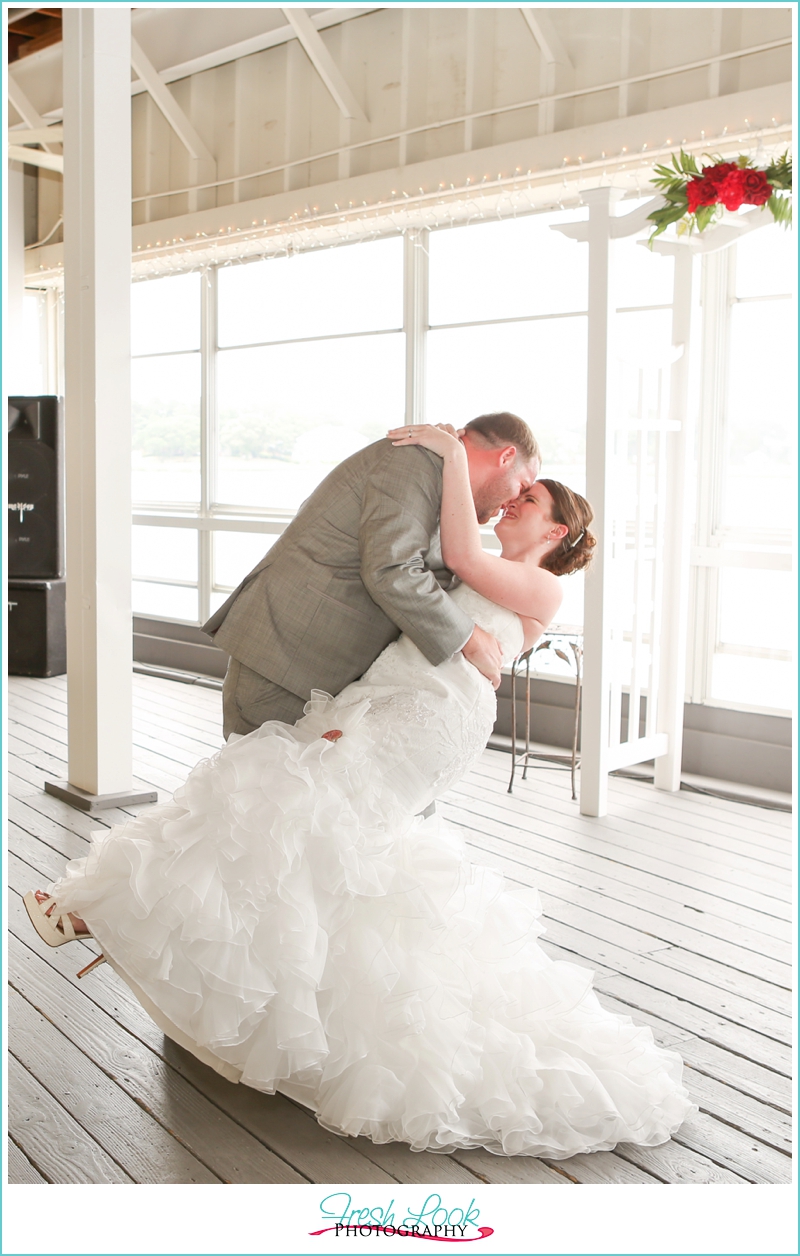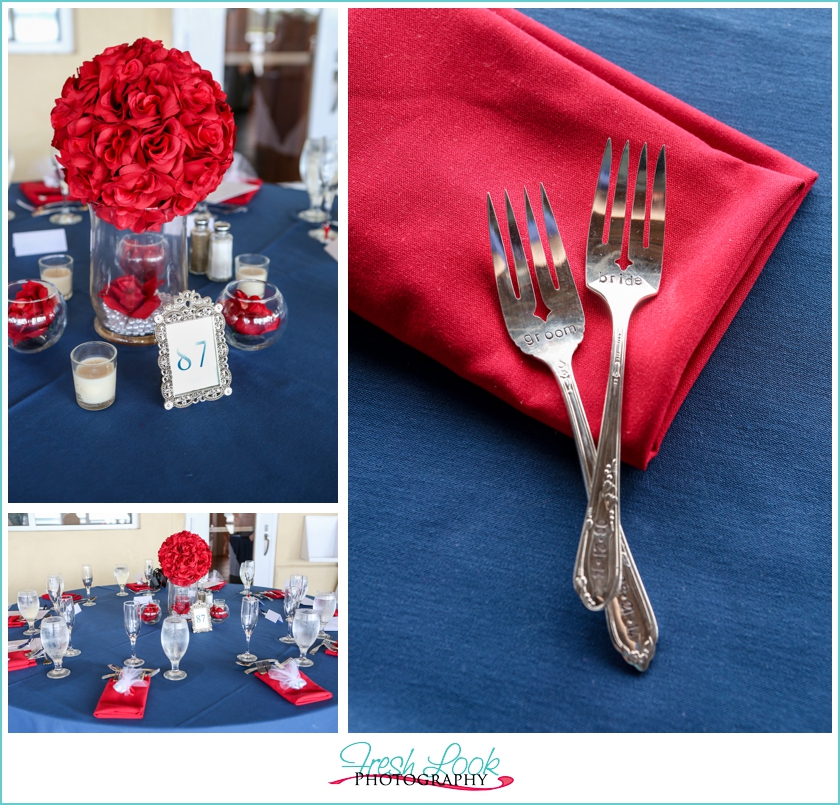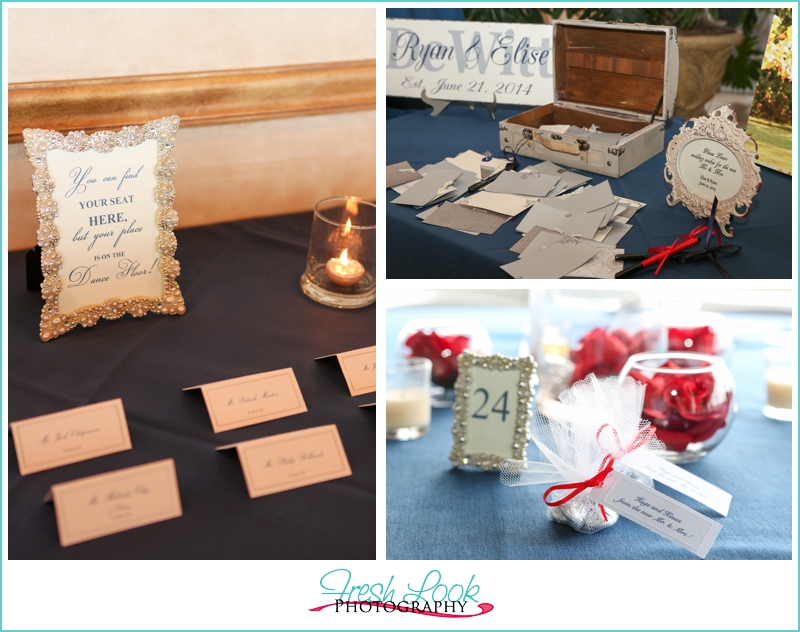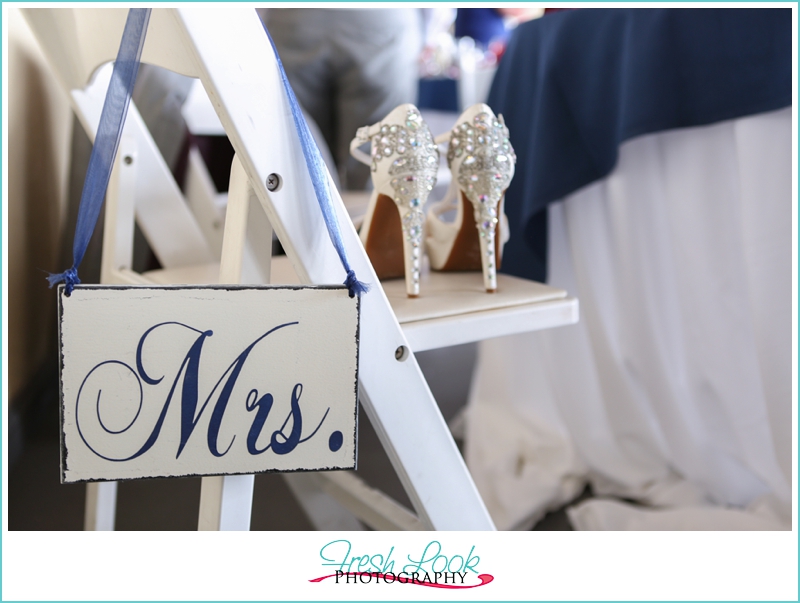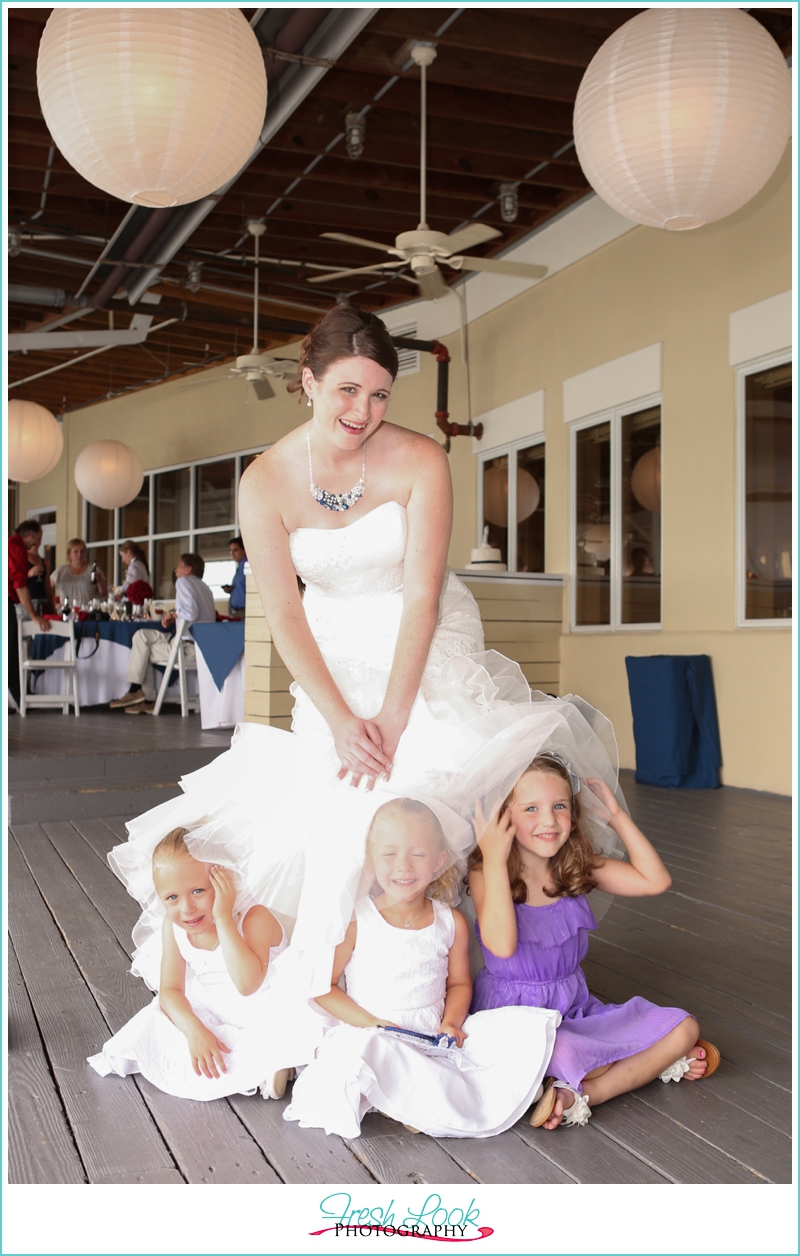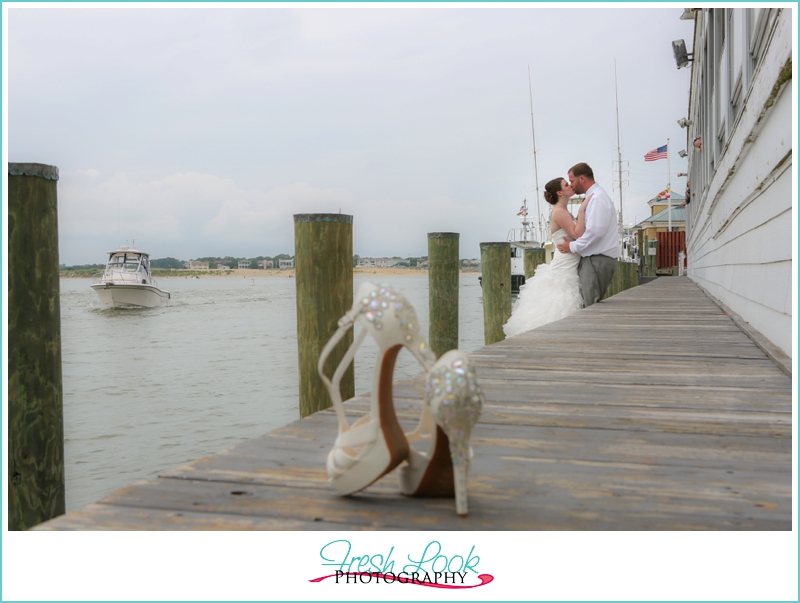 Soft, romantic, and dreamy… I think we nailed this one!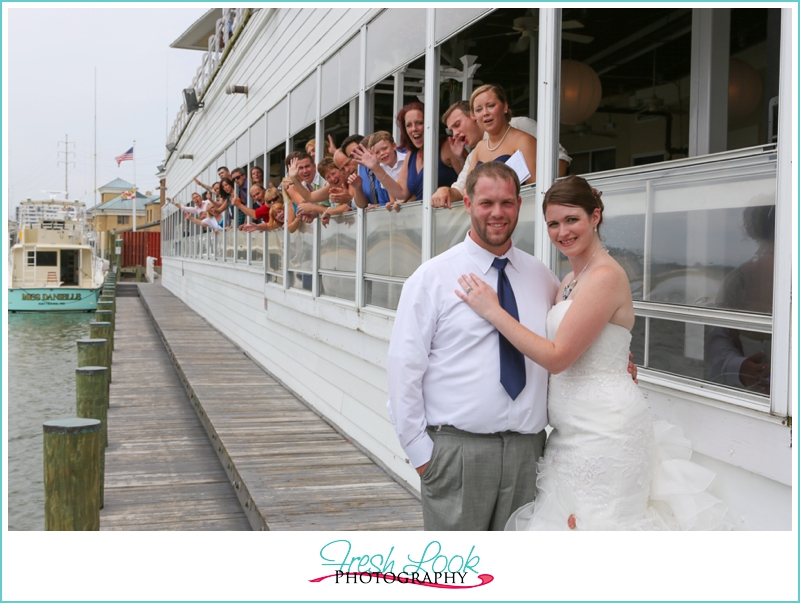 Venue and Catering | The Lesner Inn
Wedding Gown and Bridesmaid Dresses | Davids Bridal
Groom and Groomsmen Attire | Men's Warehouse
Florals | WedIdeas.com
Cake | The Custom Cake Shoppe
DJ | Play it Again DJ's