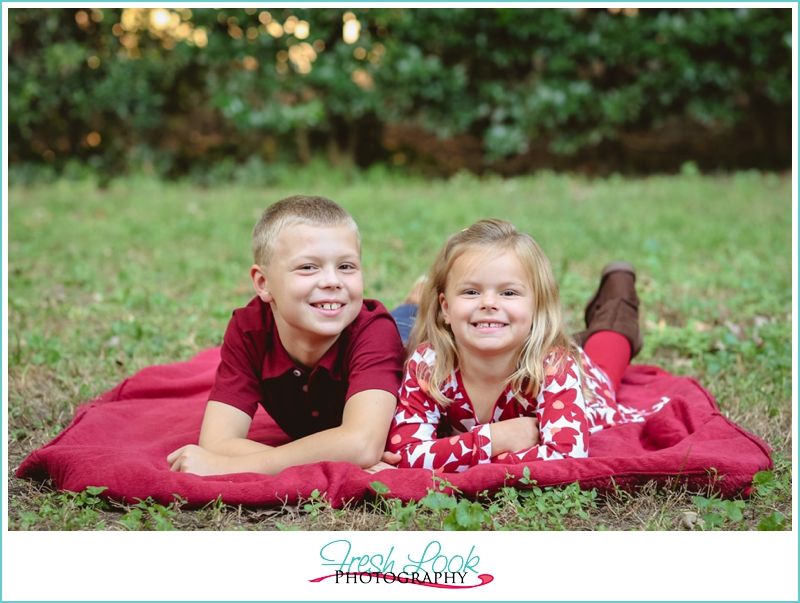 Anyone who's ever done family photos (or even just photos of their kids) knows that sometimes it can be a little tough getting those REAL smiles. As parents we know when our kids are faking it! I recently got a proof back of my daughter's school pictures (don't even get me started on that!), but it amazed me because she had the worst fake smile in that shot! Let me preface this by saying that I've literally groomed Mara from the day she was born to be in front of the camera, so there was NO reason that she should have looked like that.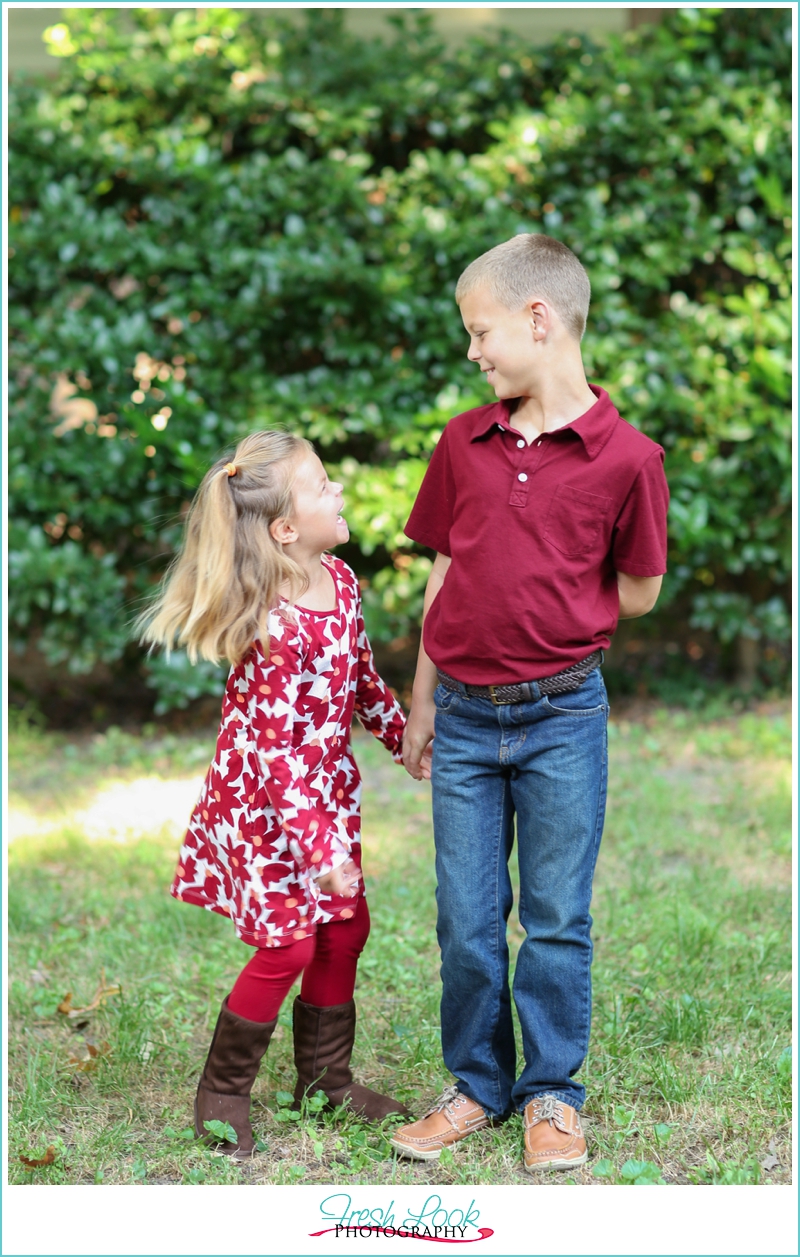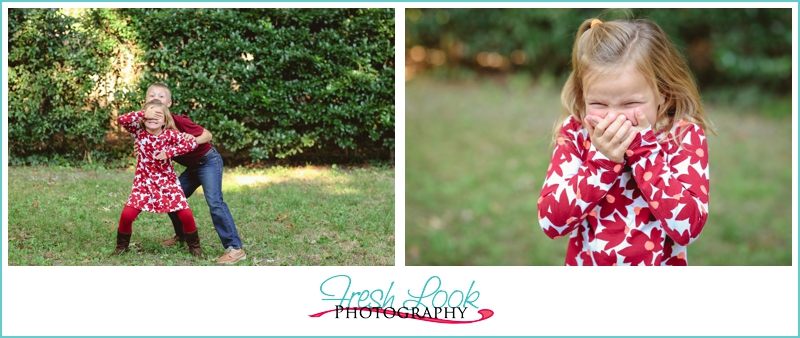 My point in sharing this story with you is that even a photographers kid (who know exactly what to do in front of the camera!), can get a little gun shy when it comes to taking pictures. And when you've got kids who only do pictures once a year, it's even worse because you have to work that much harder at getting those real smiles.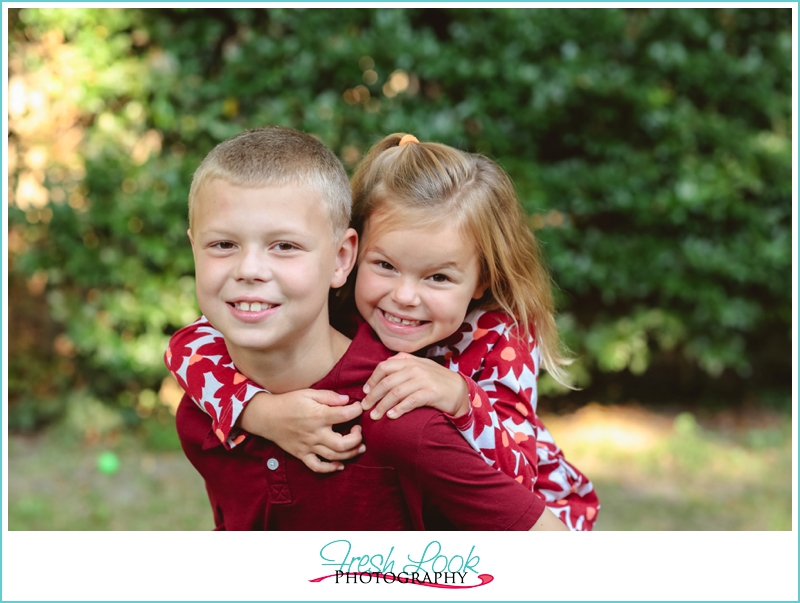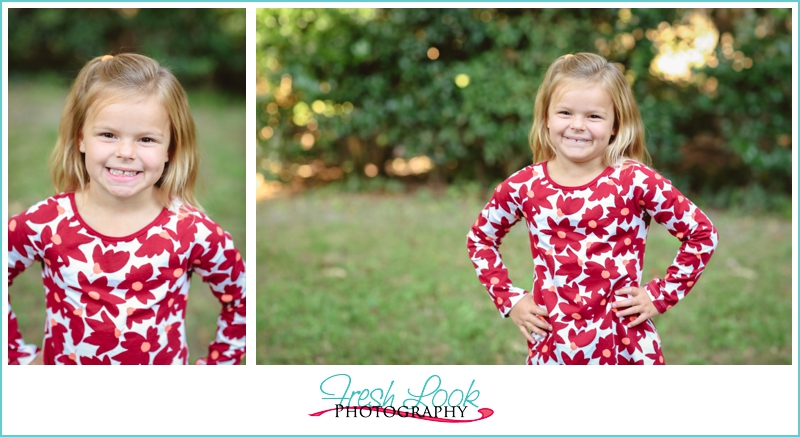 Getting Those Real Smiles
This brings me to today's adorable little blog stars, the Sunderland kids. Their daddy is currently on deployment, so Jill (aka: Mom) decided to surprise him and get some holiday photos of the kids done. I love this idea because it really helps to serve as a reminder of how much daddy is missed and loved, and gives him something to treasure on the long days of being underway.
I love photographing kids, they have so much energy and desire for fun! But sometimes it can be a little tough to get them to focus and smile nicely. That's when I cue my secret weapon: my son Wesley!
I'm not above using all the tools in my arsenal, and on this particular day, it was my (almost 10 year old) son, Wesley. The Sunderland kids were being really good, but when he came out, it really focused their attention and the kids were laughing and smiling with no problem! I'm not sure exactly what he was doing (jumping up and down and being silly, no doubt), but whatever it was, it worked!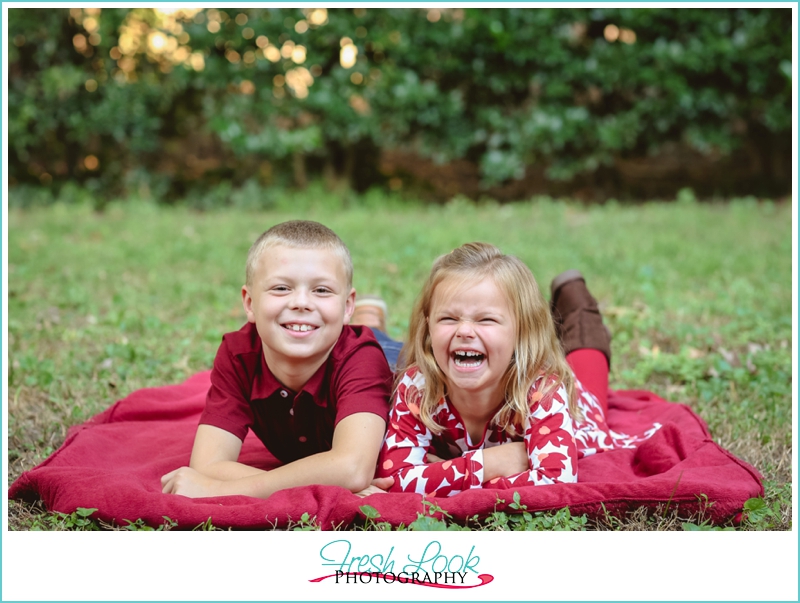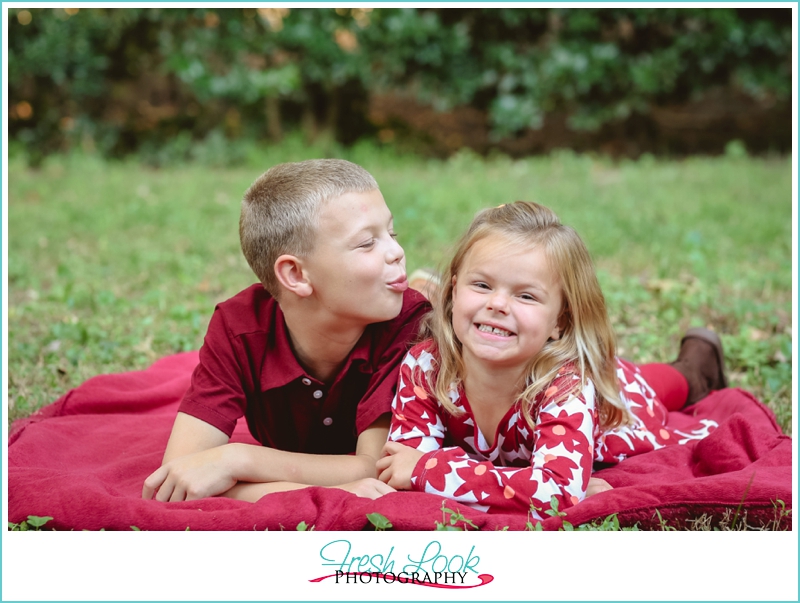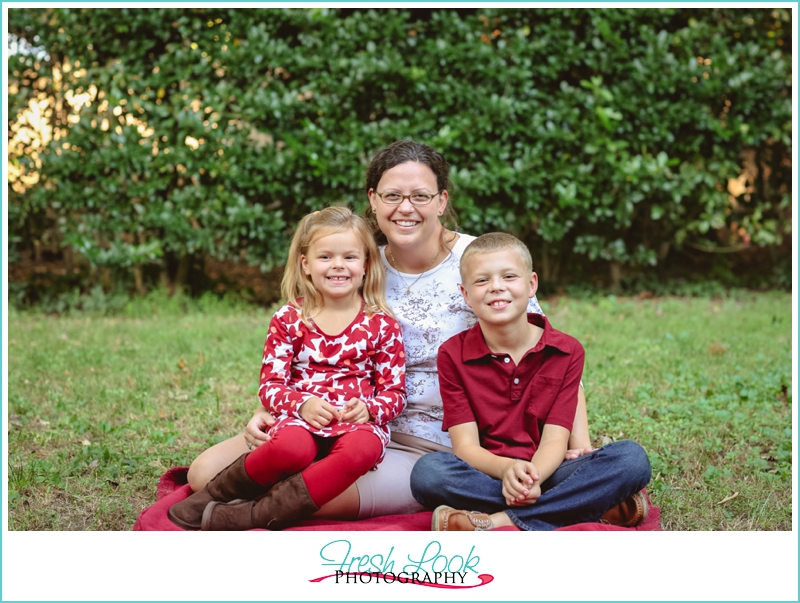 So There You Have It!
Wesley is my secret weapon and I am so thankful for him, especially when it comes to getting those great images for my clients! I'm so happy with the photos that we were able to get for this gorgeous family, and even managed to sneak one with mom in it (because I think it is SOOOOOO important for parents to actually be in the pictures!).