Growing up, I was into some pretty nerdy stuff: watching Star Trek (Enterprise, Deep Space Nine, Voyager… I can go on!), playing lots of computer games (Duke Nukem anyone?!), and (of course) crushing pretty hard on Harrison Ford in Star Wars – like every other teenage girl! I love seeing couples incorporate things that are unique to them, and even though Amanda and Zak had an elegant Virginia Beach wedding, my little closet geek heart got super stoked when I saw the little nods to our favorite galactic super hero's they incorporated into their special day. 
I've got a special place in my heart for Boba Fett, so I was tickled pink when I saw this lapel pin!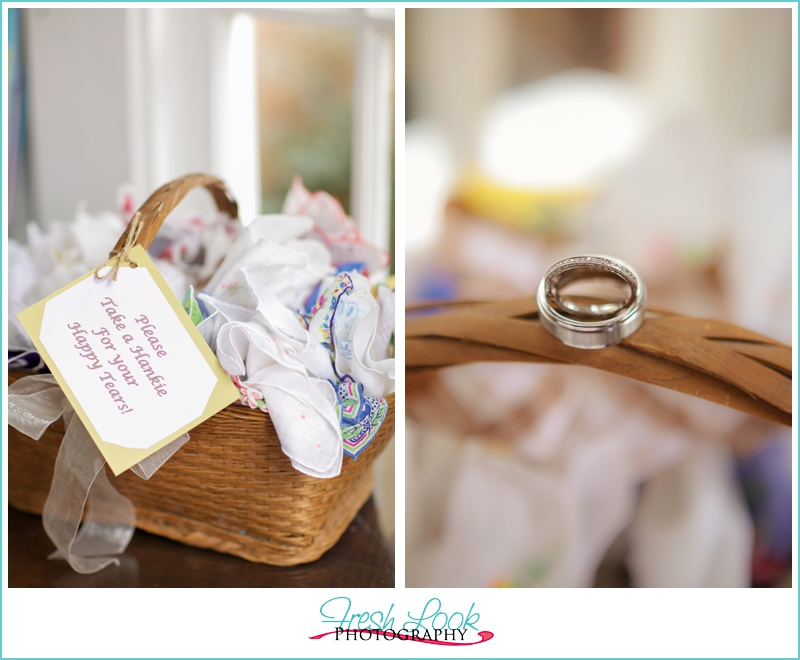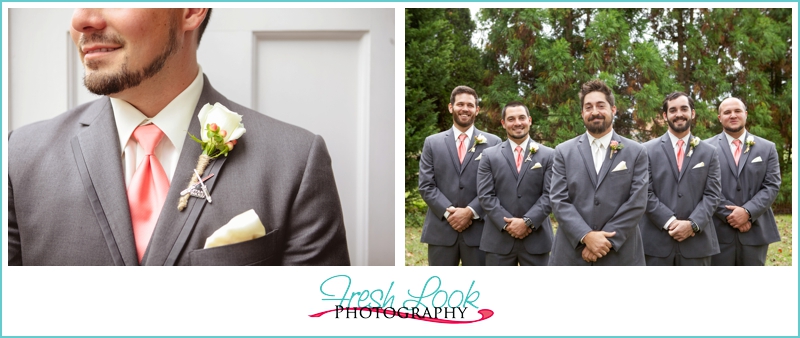 I was actually brought on to photograph at Amanda and Zach's wedding by Mike, with Dragon Studios. He was already scheduled to work another wedding that day, so he brought on Chris and I to photograph for this elegant Virginia Beach wedding, and I'm so happy he did! 
There is something so classic and elegant about a ceremony that takes place in a church.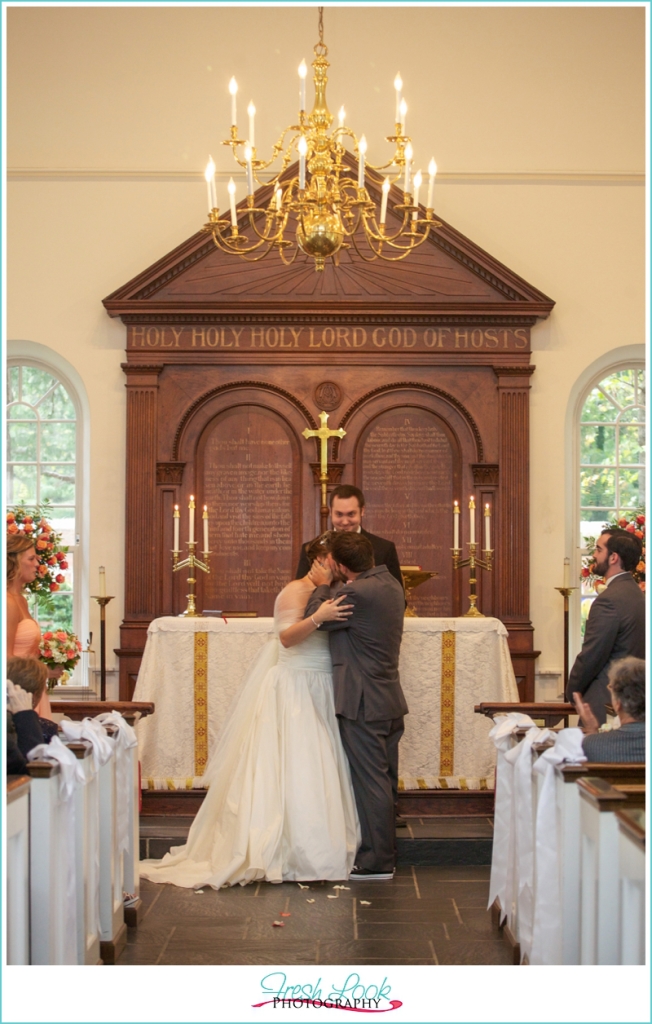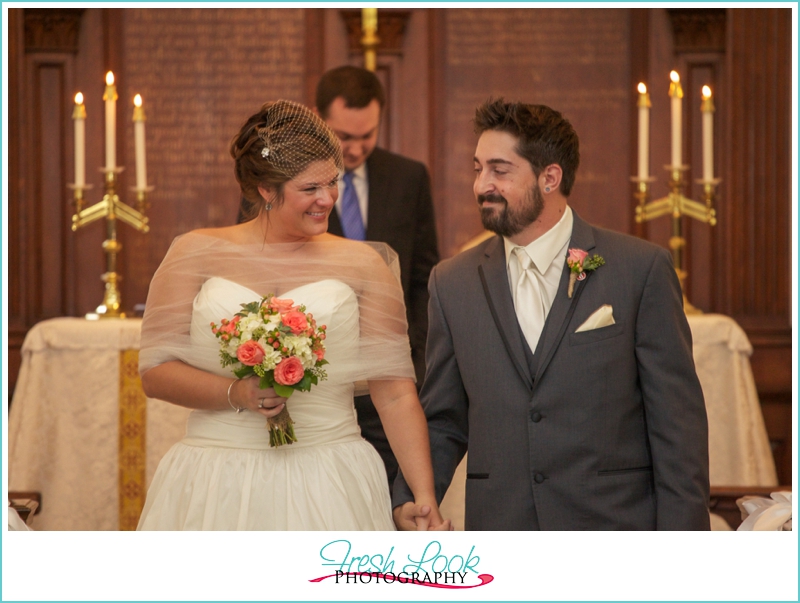 I love how Zak is looking at Amanda in this photo!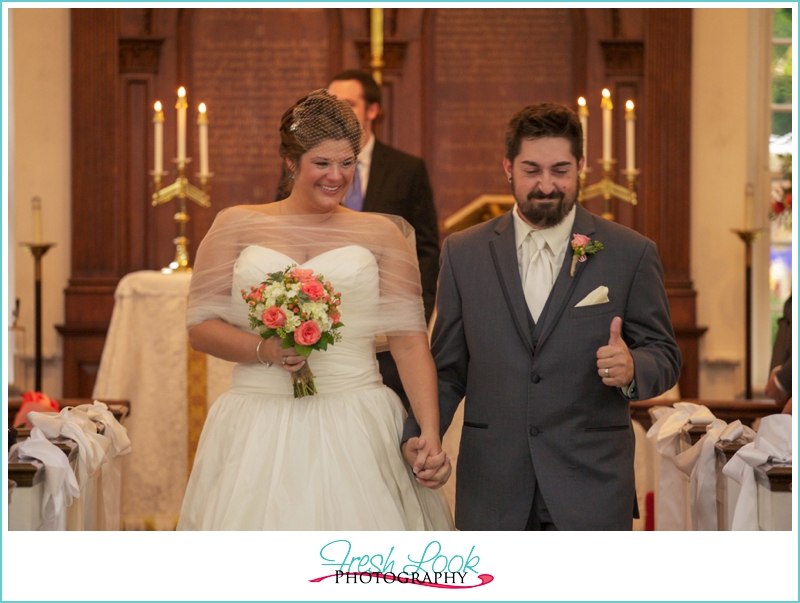 Their beautiful ceremony took place at a gorgeous little church, and (after getting pictures finished), we headed over to Waterman's Bar and Grill at the oceanfront to party all night for their reception!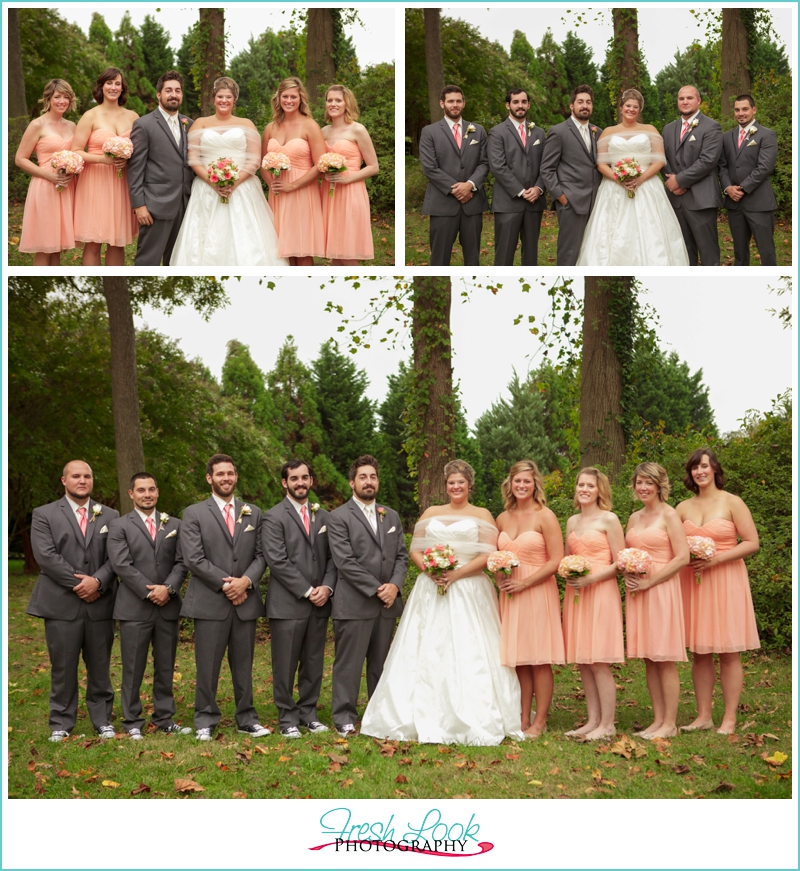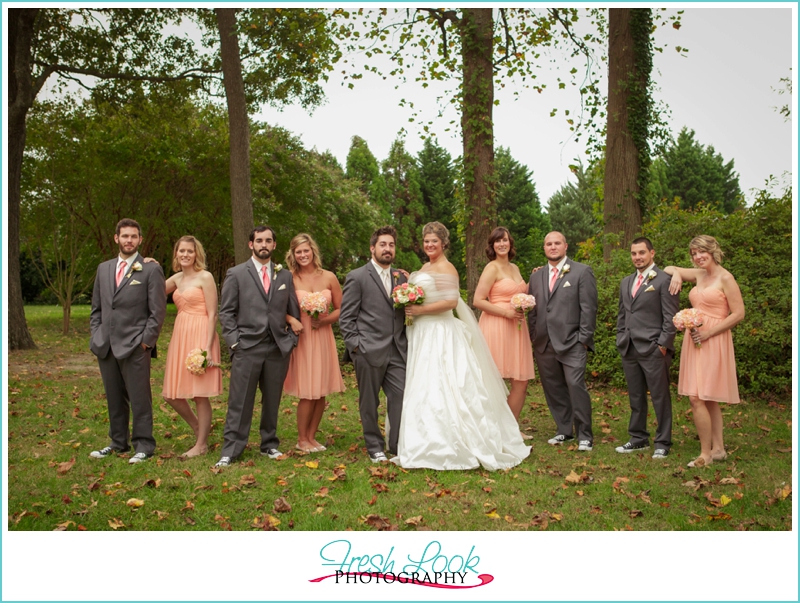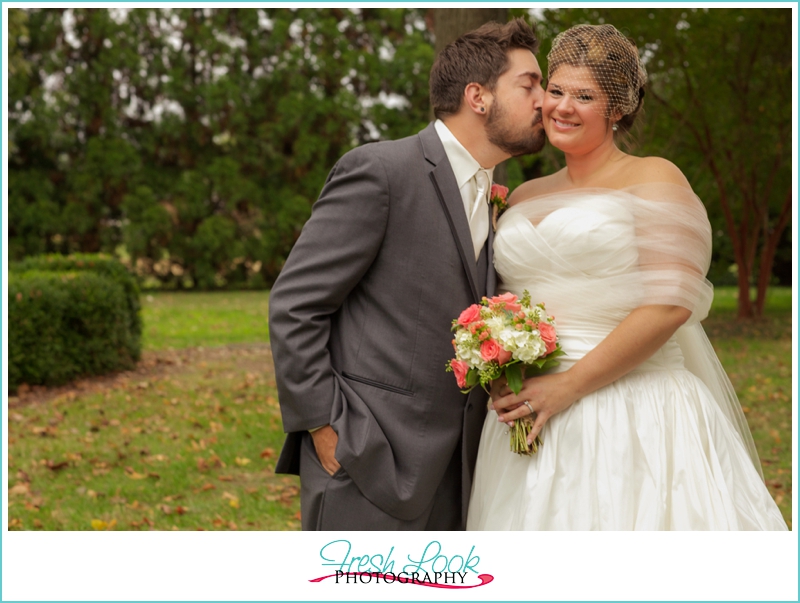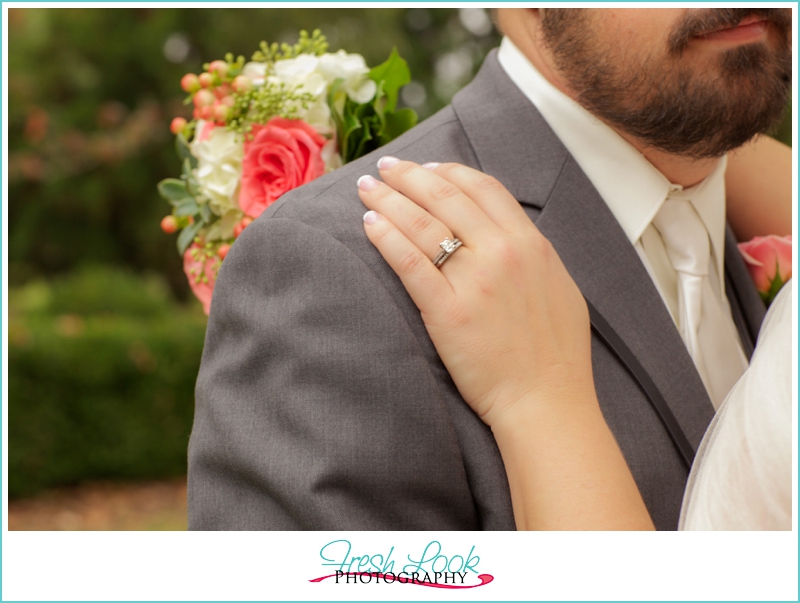 It's all in the details, like this dreamy and romantic shot during formal portraits.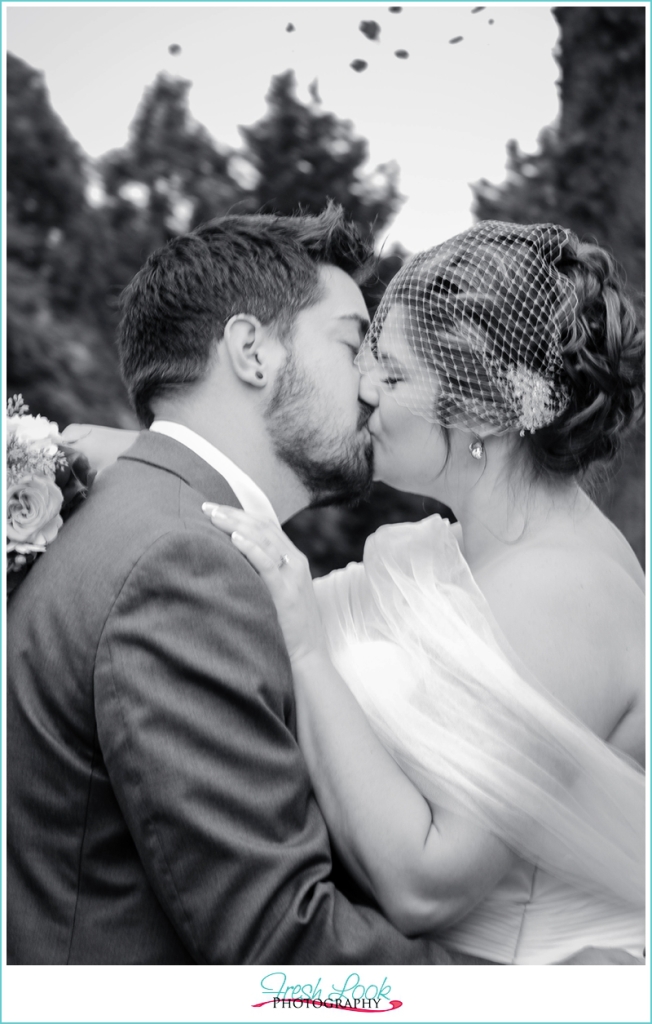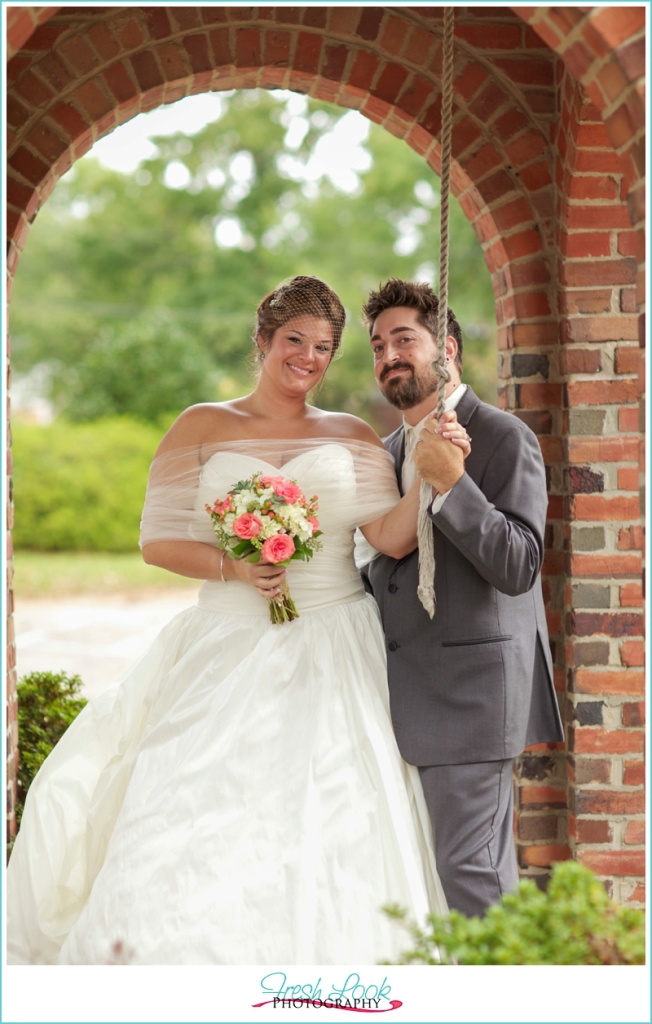 The tradition of ringing the bell after you get married made for an awesome photo op!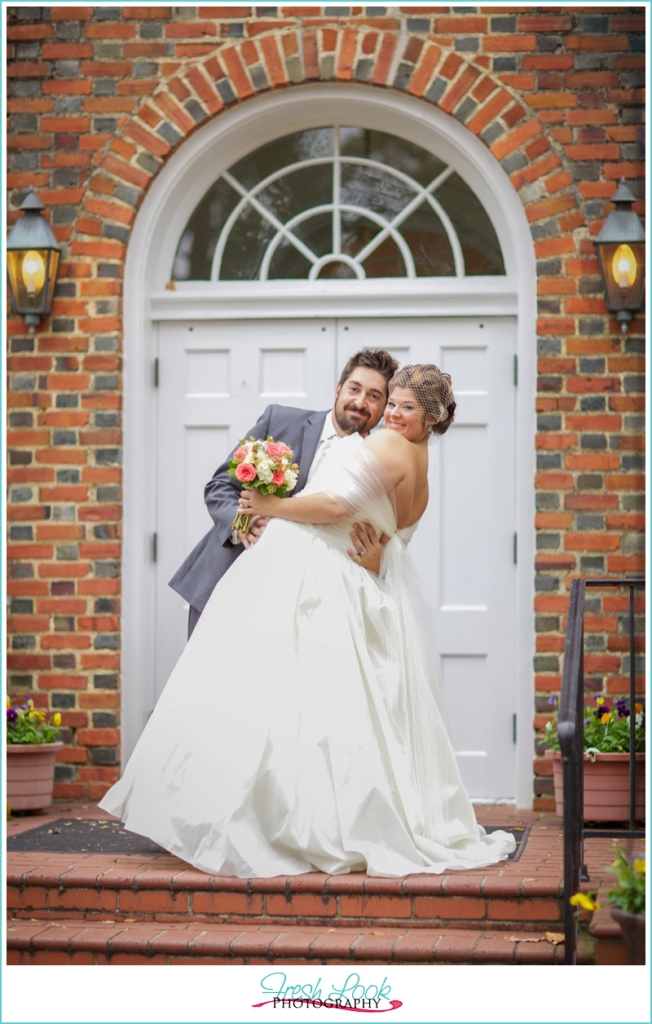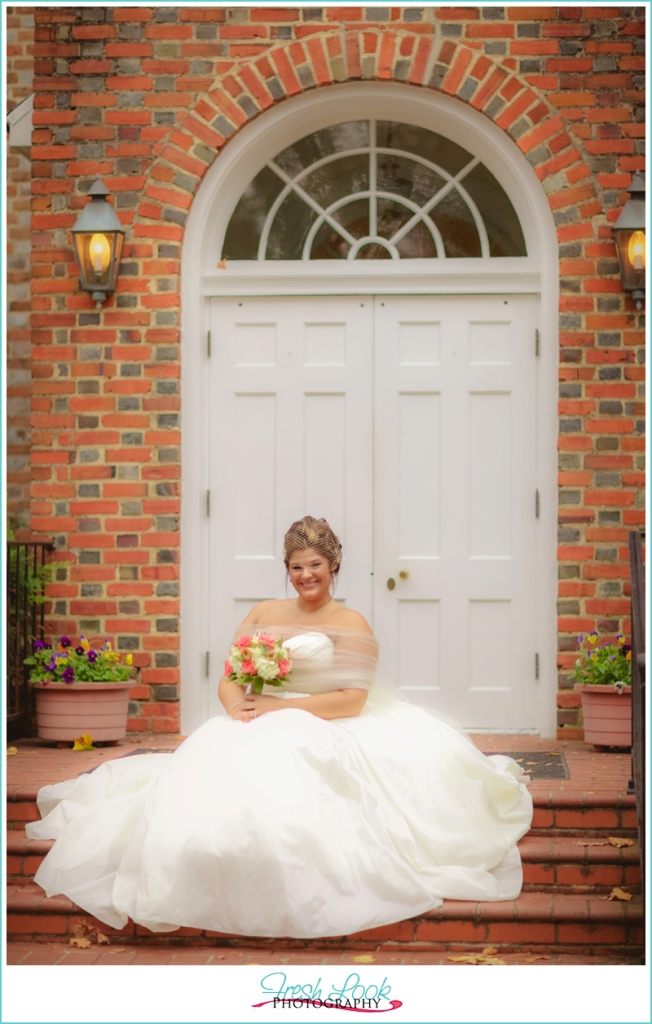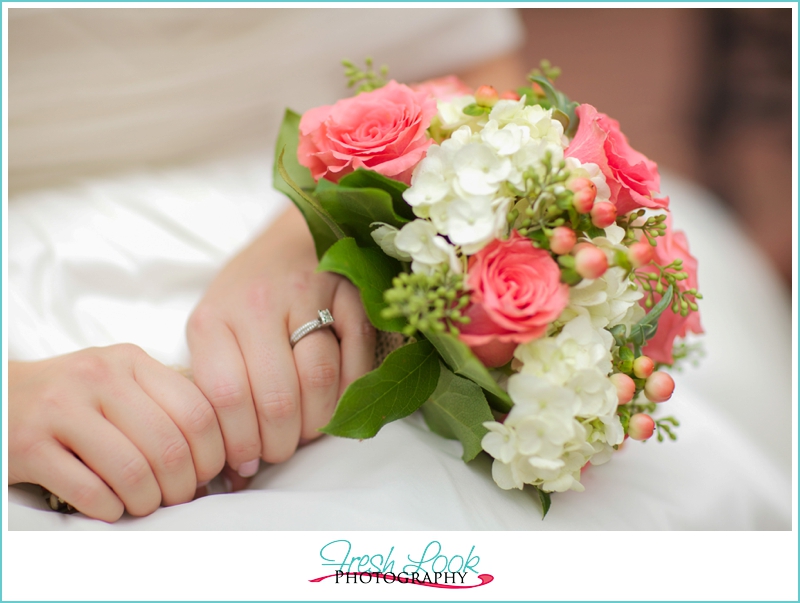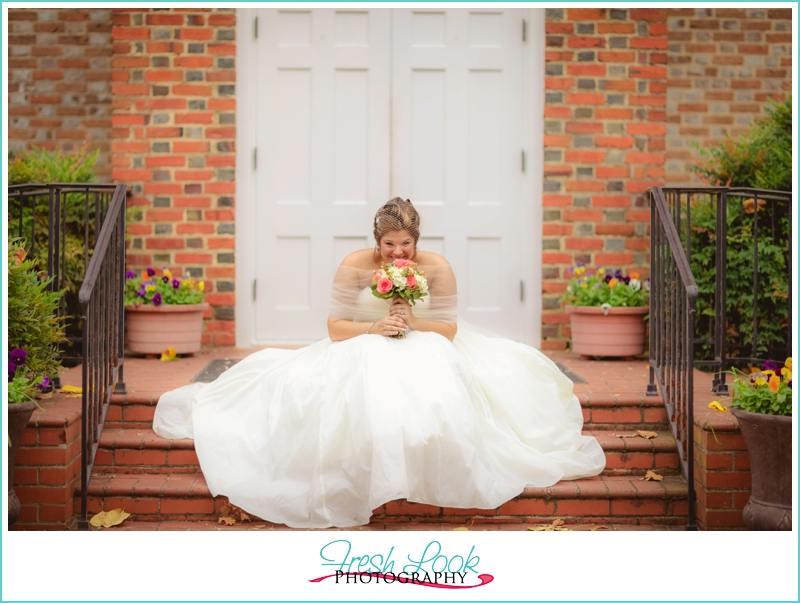 Beautiful, flirty and fun… exactly how I'd describe Amanda on her wedding day!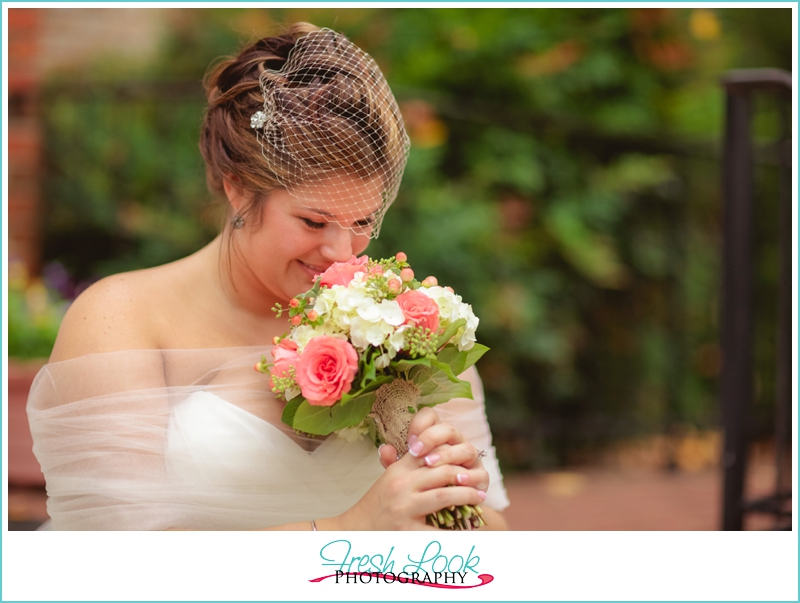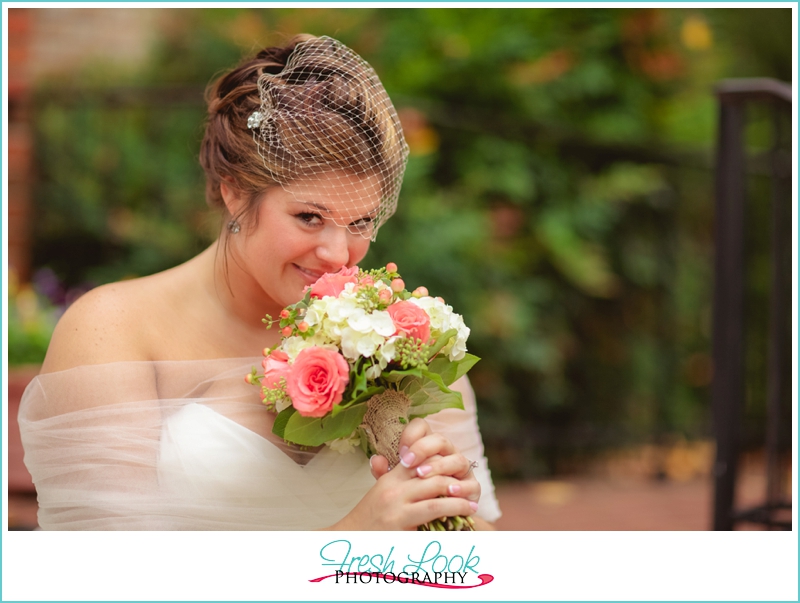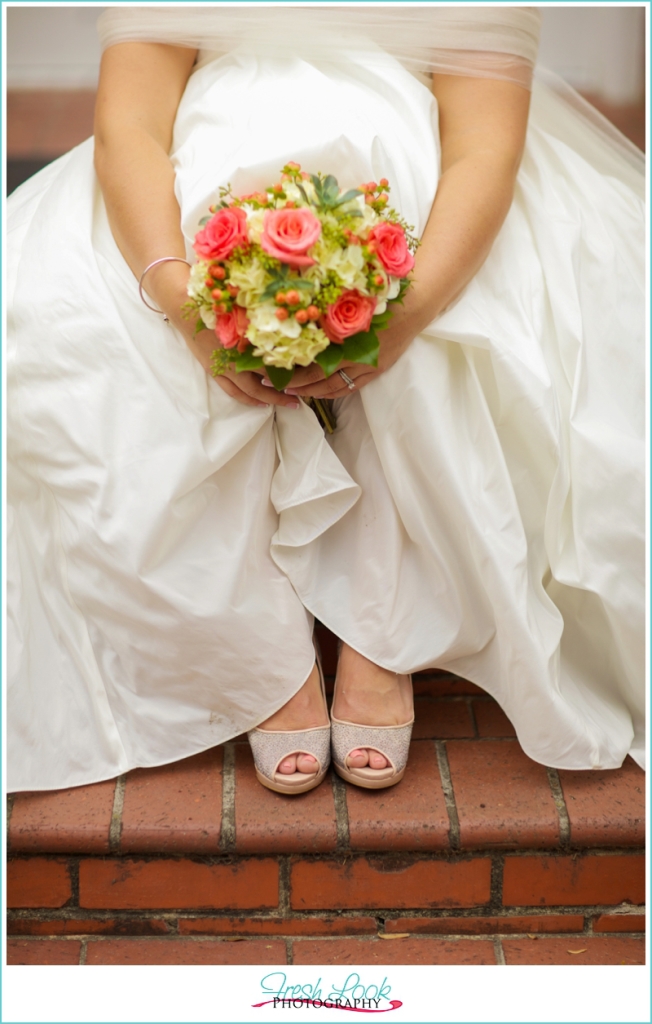 There was a chance of rain all day (at some points it was definitely sprinkling), but even that couldn't put a damper on everyone's spirits as family and friends gathered around Zak and Amanda as they joined their lives and hearts together forever. I was so honored to be there to capture such a special day for these two, and love getting to keep up with these two lovebirds even a year later!
Amanda and Zak, happy anniversary, I hope that you have many, MANY more amazing years together and that your relationship constantly grows in love and joy.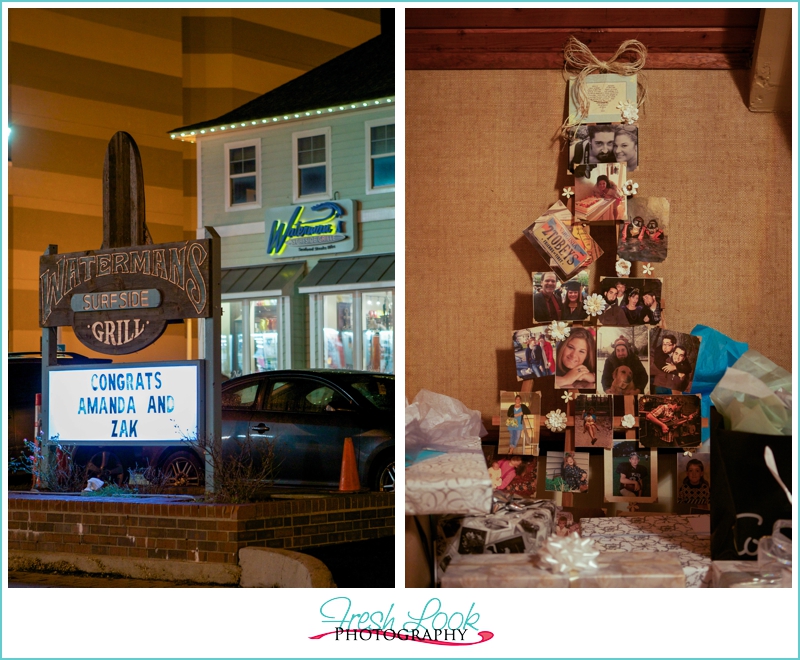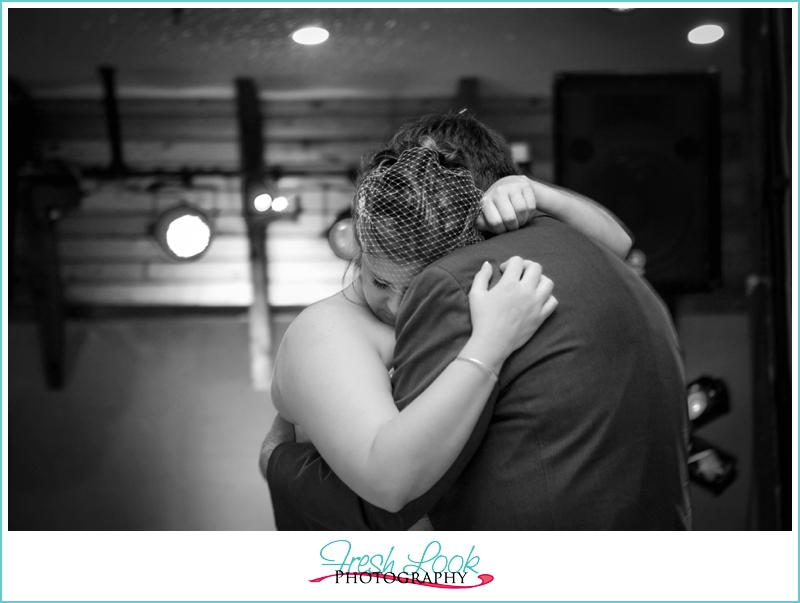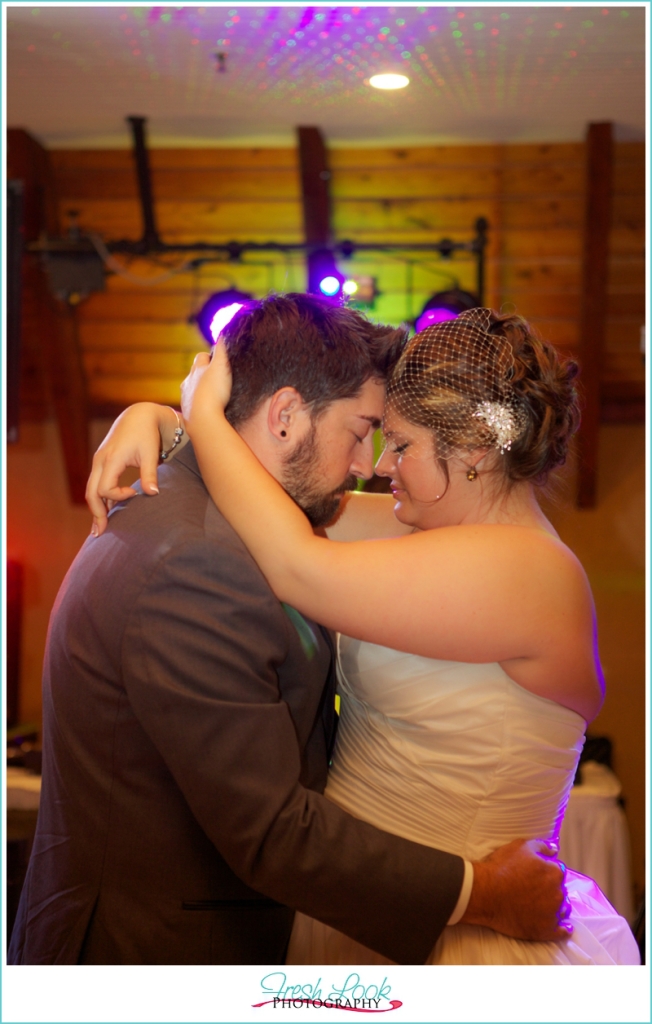 Such a tender, intimate moment these two shared during their first dance.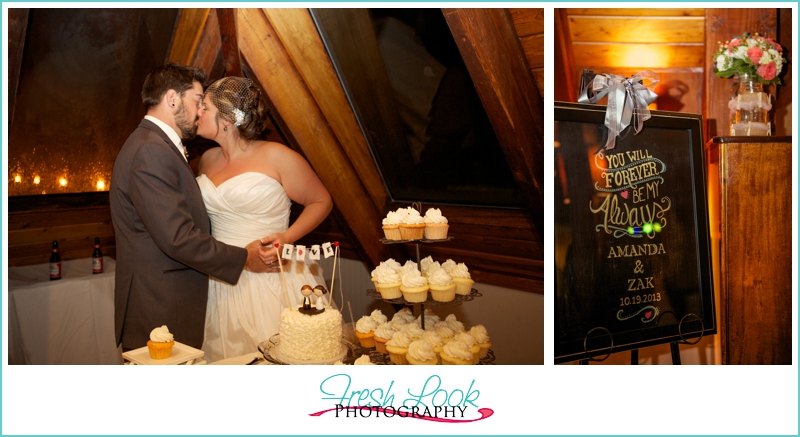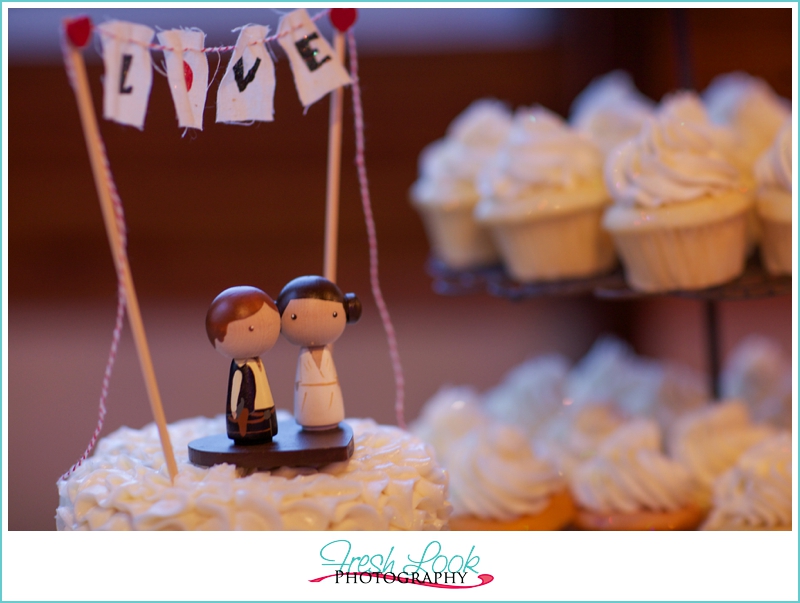 Do you not just LOVE this awesome Star Wars cake topper?!