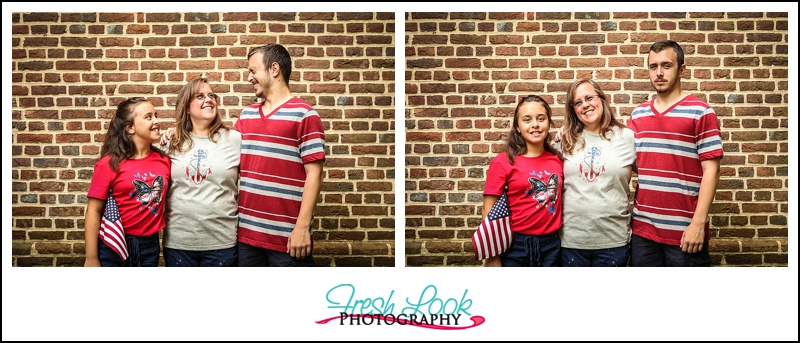 When Michelle first started chatting with me about getting an already gone session through OpLove, she was a bit hesitant. She said that she wasn't one of those people who liked to be in front of the camera. And even though she's lost a bunch of weight, Michelle is still very camera shy. But when I met her and her two kiddos for our session, I knew we would have a great time laughing and goofing off together.
Michelle and her family have been living the Navy lifestyle for almost 20 years, and this was the first time they were able to utilize the OpLove program! I love giving people the gift of pictures, and this family was certainly deserving of a session, since dad is currently deployed on the USS Carter Hall, which is supposed to be coming back later this year.
Even though we had an early morning session, these guys were real troopers! We were cracking jokes to each other, little miss was showing off her awesome gymnastic skills, and Michelle's son was trying to show everyone how serious he could be (but we still managed to get some real smiles out of him 😉 ). Even mom overcame her shyness and got in front of the camera to get some gorgeous pictures!!!
Michelle, thank you so much for sharing your family with me, I had a great time hanging out and goofing off together with you and your kids, and can't wait until we are standing on the pier together to welcome your husband home from deployment (yay!!!). Until then, stay strong, and I hope that these pictures are a wonderful reminder to you and your hubby of the amazing life you have together, blessed with two beautiful children.