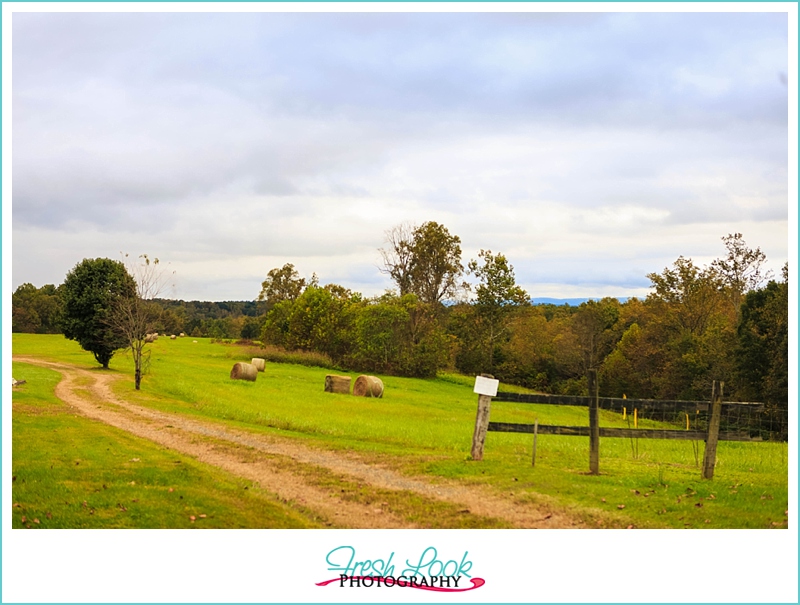 Those that know me, know that I don't really "do" nature. And I've said it before, this is unfortunate because I really love outdoor sessions! So doing a country photo shoot that actually takes place in the country (Hardy, VA to be exact) was almost outside of my comfort zone. But when I saw how gorgeous the setting was (dirt path, red barn, hay rolls), I knew we were gonna have an awesome time taking pictures!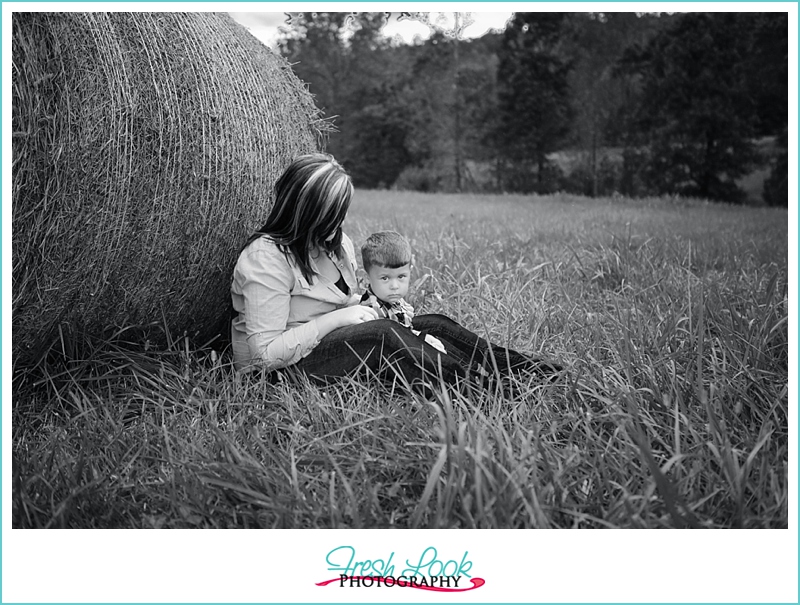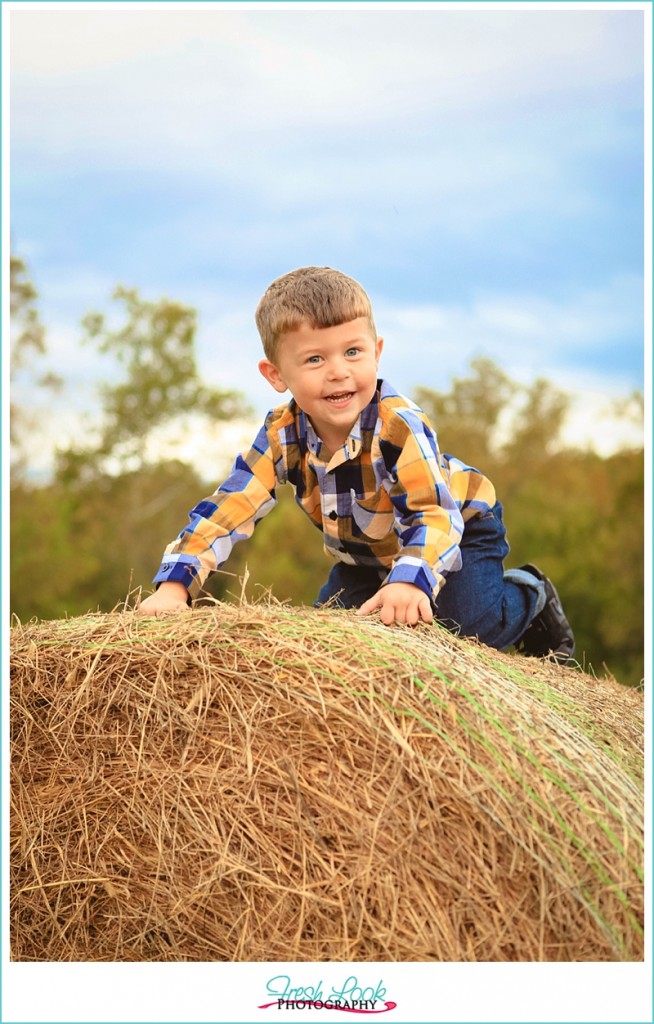 Cody knows that I'm a city girl , so he was cracking me up trying to "countrify" me (because apparently it wasn't enough that I wore a Carhartt sweater!). But he was talking with a thick country accent trying to get me to say different words… I'm still convinced that he was making half of that stuff up just to poke fun at me 😉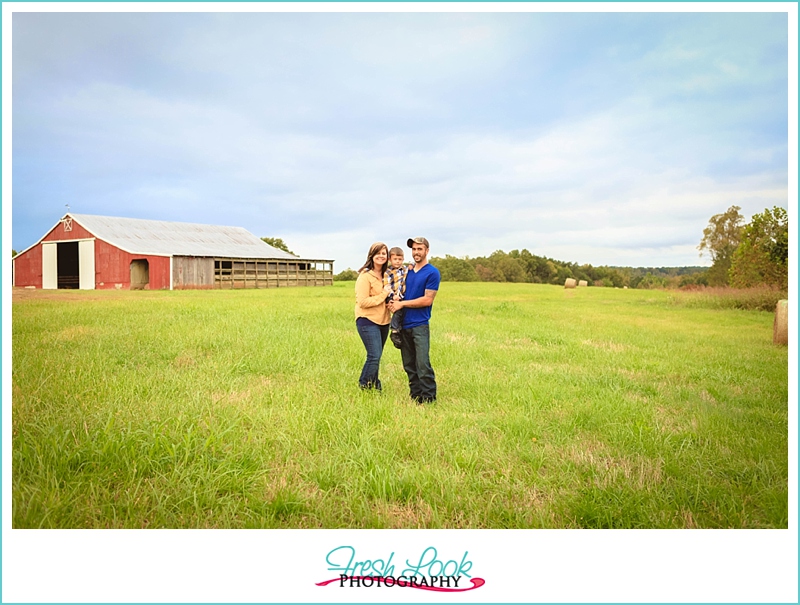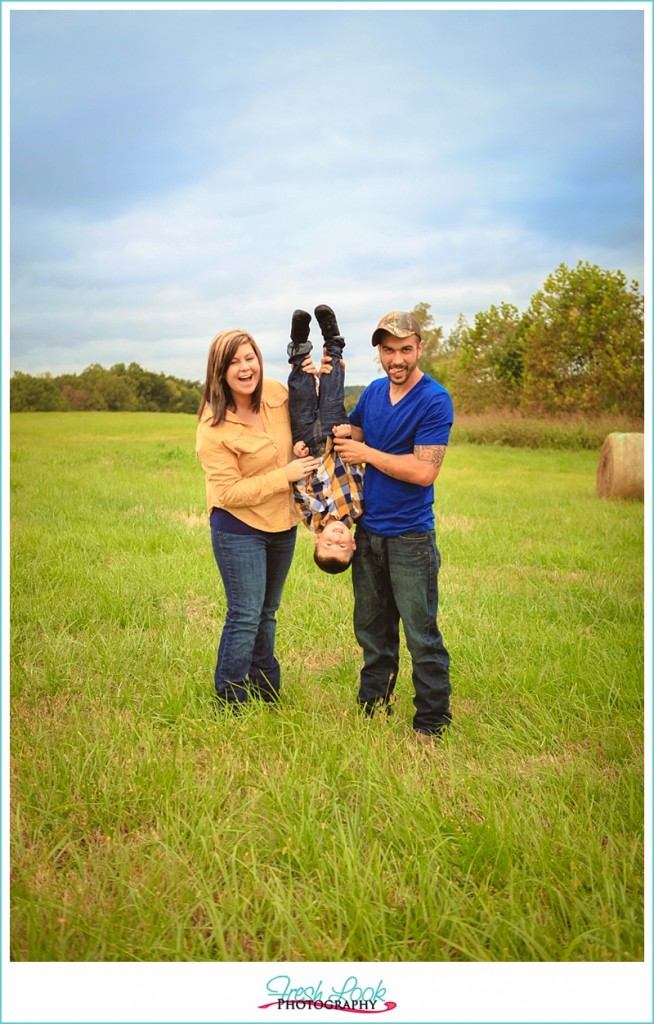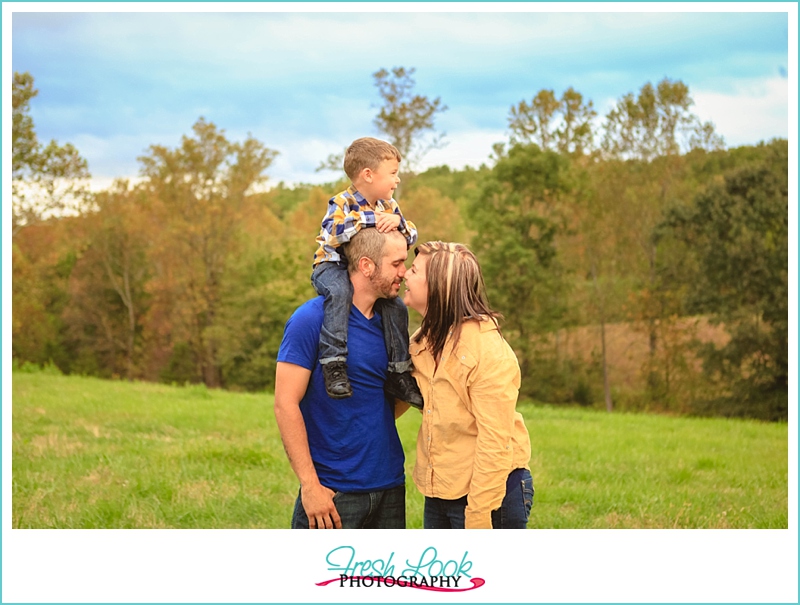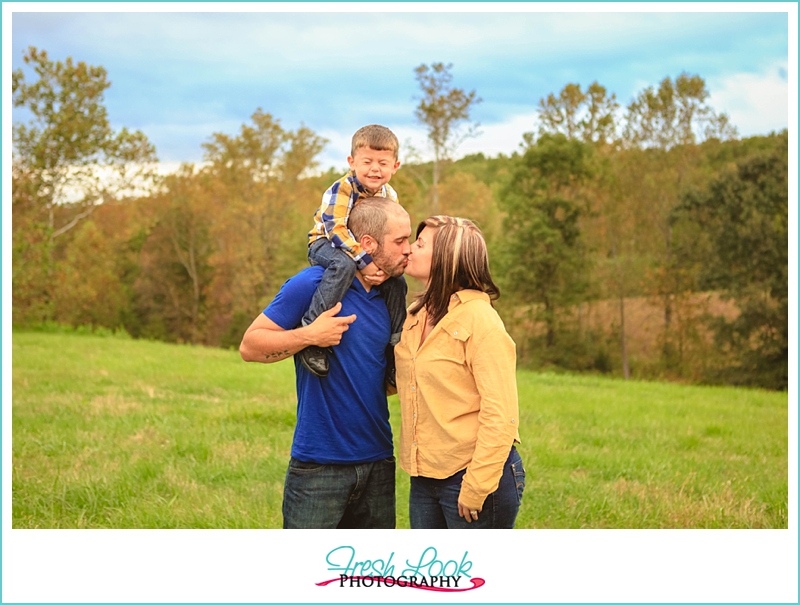 Initially we were suppposed to do the country photo shoot in the morning because Sabrina had to work that day. Unfortunatel, almost as soon as they arrived for pictures, it started raining… we were all bummed, but decided to hold off and try again later. So all day the weather was SUPER cloudy, and it rained off and on, but we finally had a break in the rain around 4 in the afternoon, so we took advantage of that headed out to take some pictures!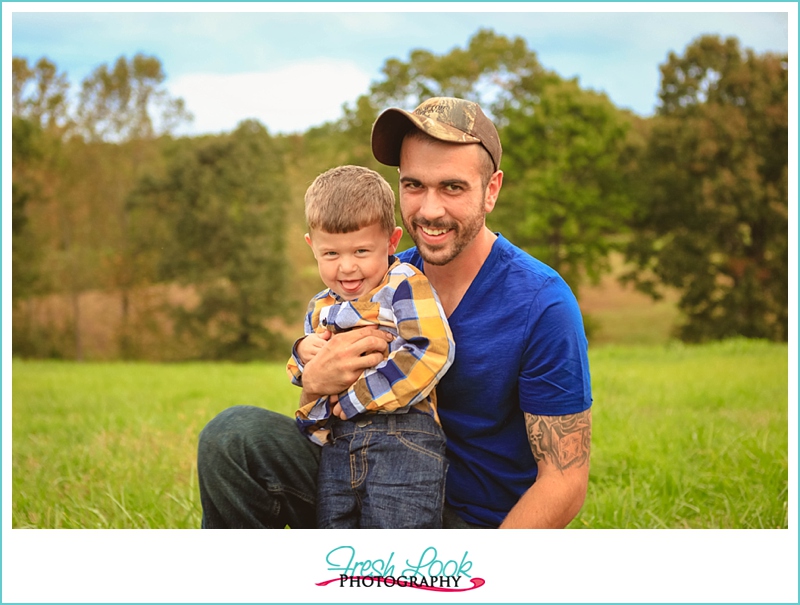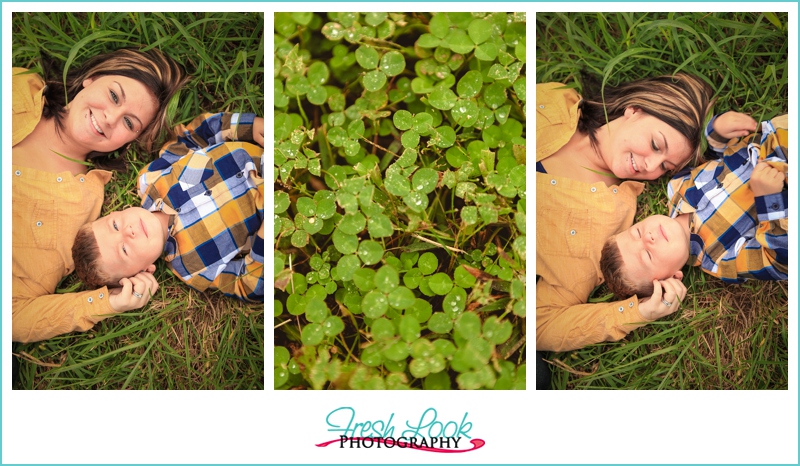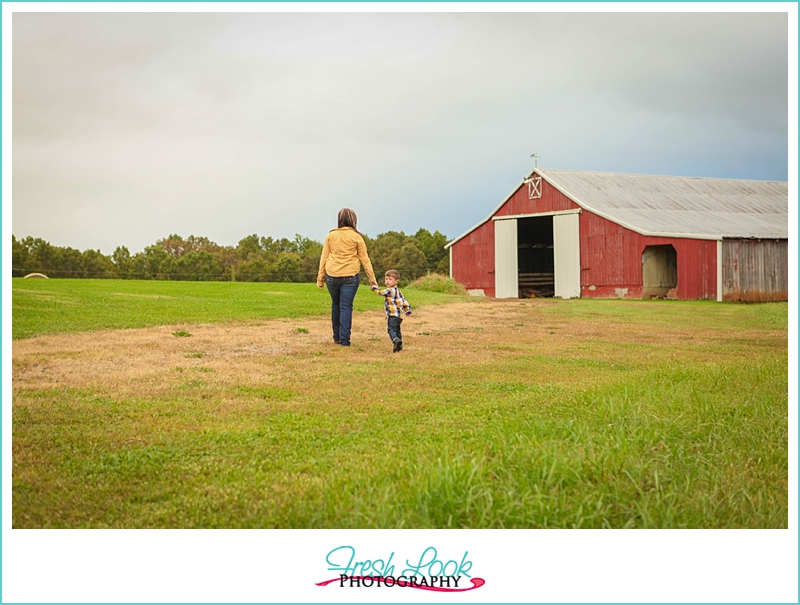 After we got some pictures of everyone, I spent some time with Sabrina and Cody. These two have been together for quite a while, and are planning on getting married next October (yay!!!). Like any relationship, these two have had their struggles, but working through them has only made them stronger and more in love.
Sabrina and Cody, I love taking pictures for you guys and can't wait to photograph your wedding next year <3