I've learned that I have a problem saying no.
Not that it's a bad thing, because I genuinely like being able to help people and take on a lot of work, but sometimes it bites me in the butt and I just can't seem to get my act together!
Thankfully, this carnival pinup session wasn't one of those times (although it almost was!). What was supposed to be a photo trade for a session with Eric and I and another photographer couple sounded like a great idea to take place two days after we moved into our new house… Let me tell you, that was NOT smart planning on my end!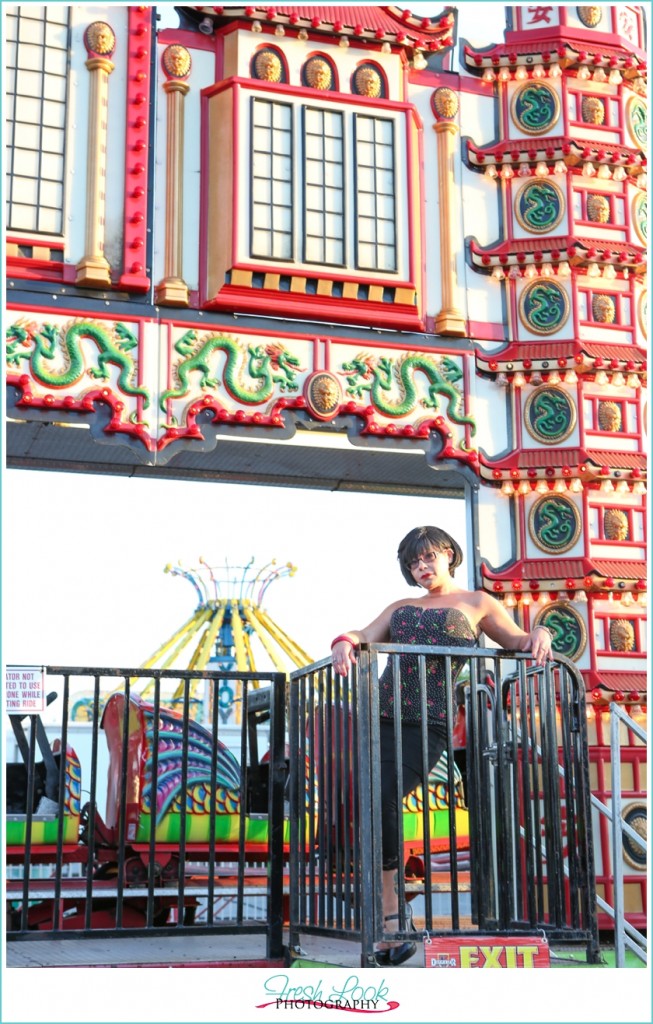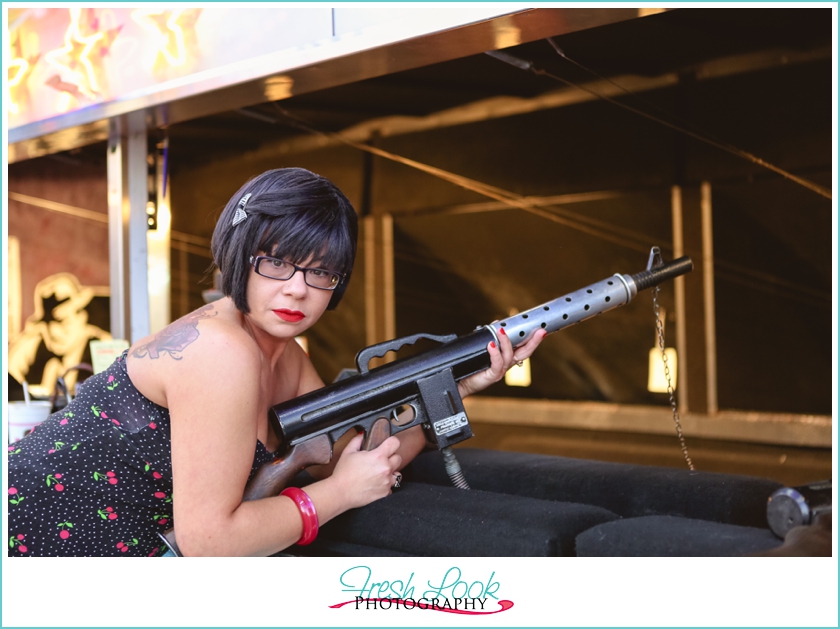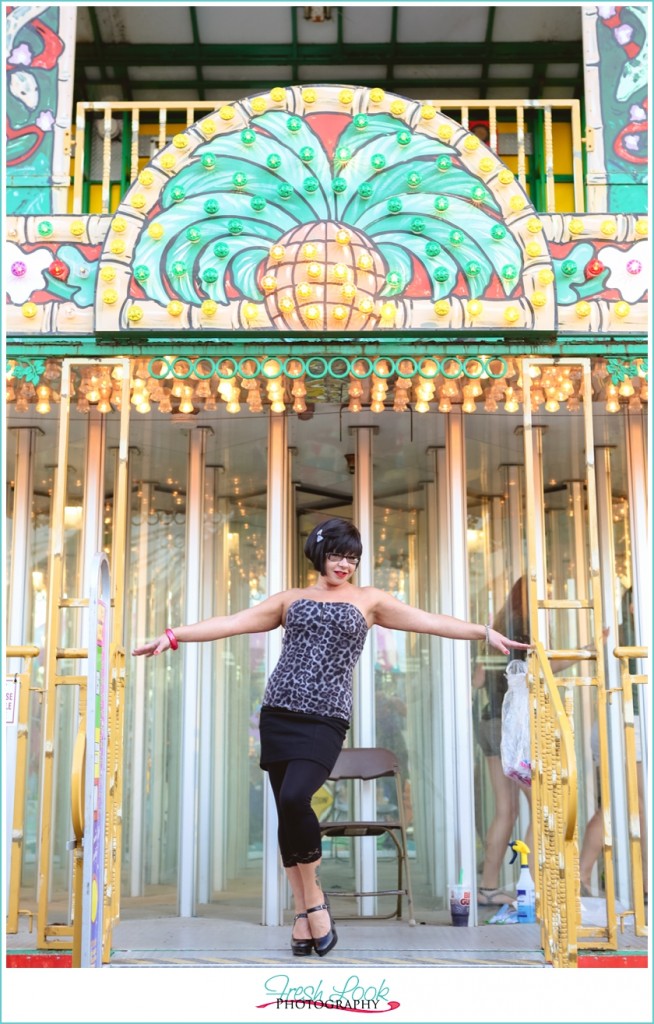 I love how glamorous Tiana looks agains all these lights!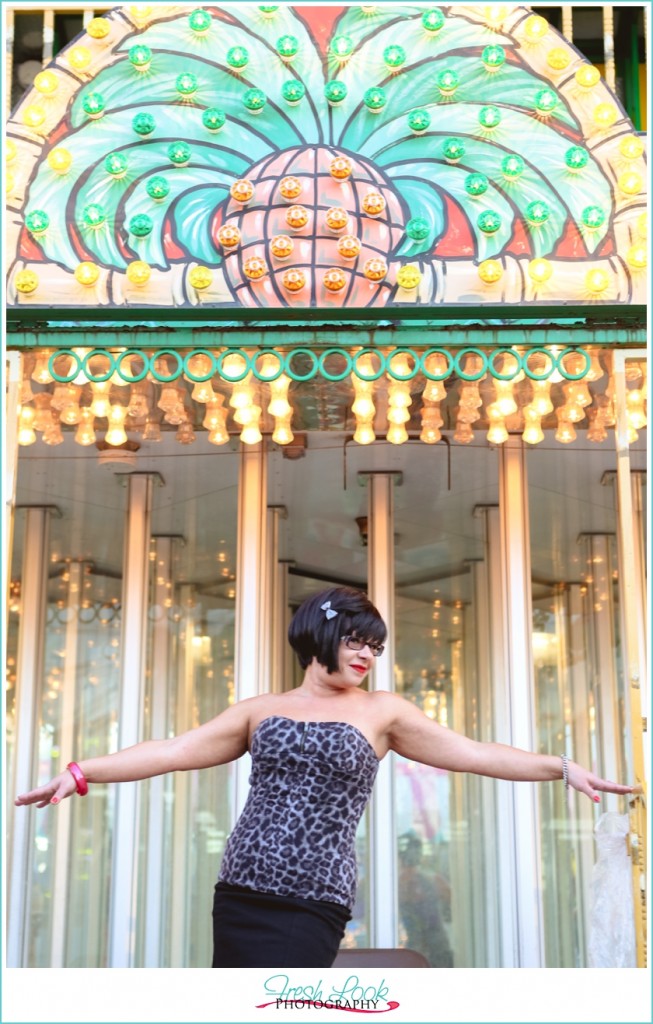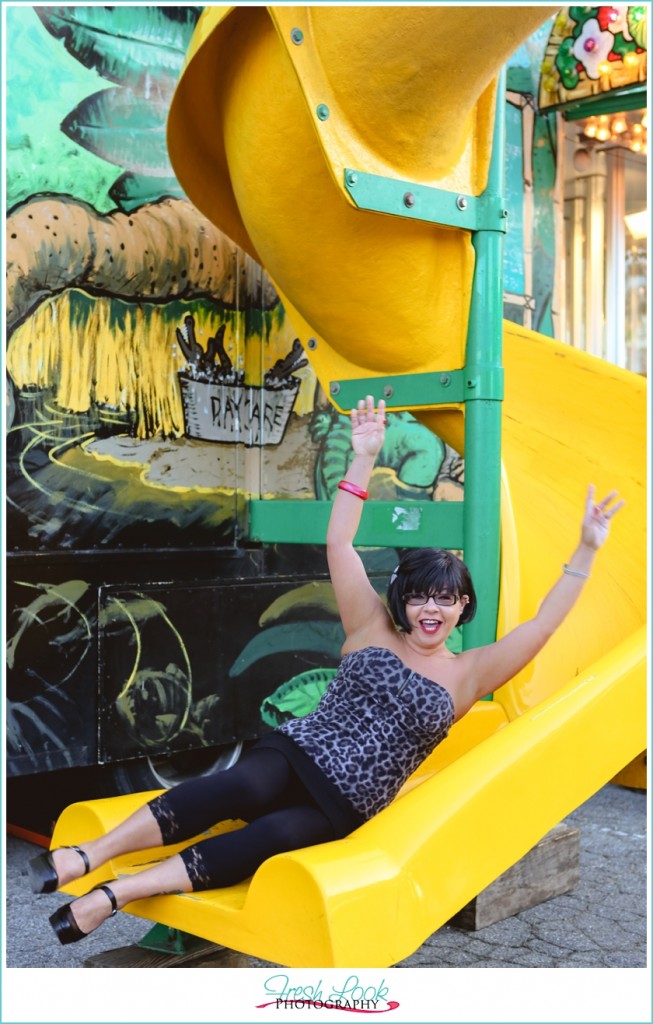 When Meghan (one of the gorgeous gals behind Pinup D'Lite Magazine) suggested we head out and do a carnival pinup session, I was all about photographing something a little different! Tiana, Meghan and I had a great time walking around the carnival, being heckled by the carnival workers, and taking in the sights, sounds, and smells that can only be found at a carnival.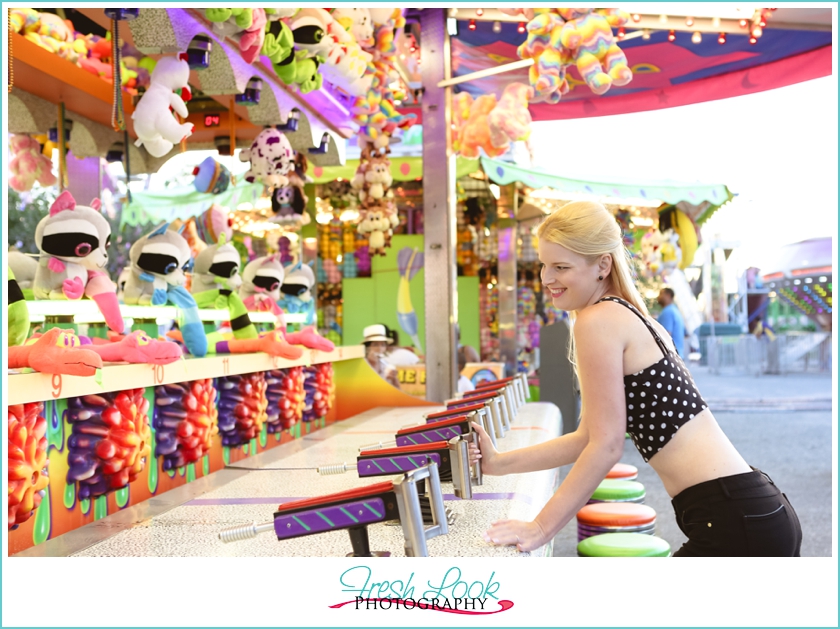 Meghan has the perfect face for pinup, can't get enough of this retro beauty!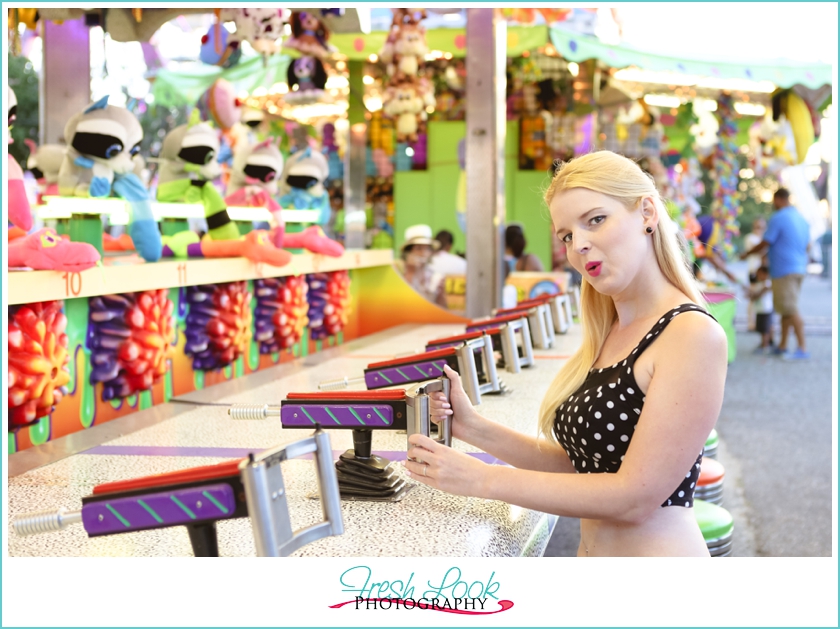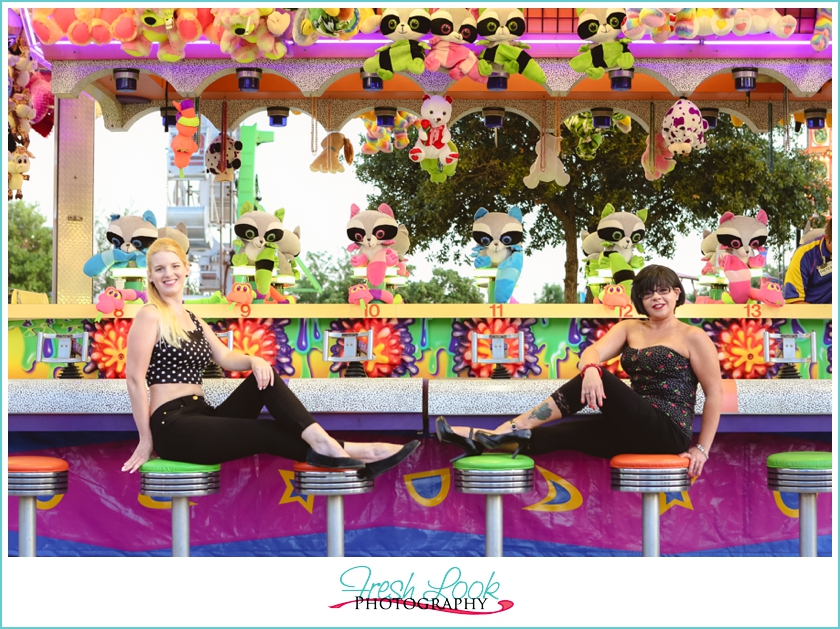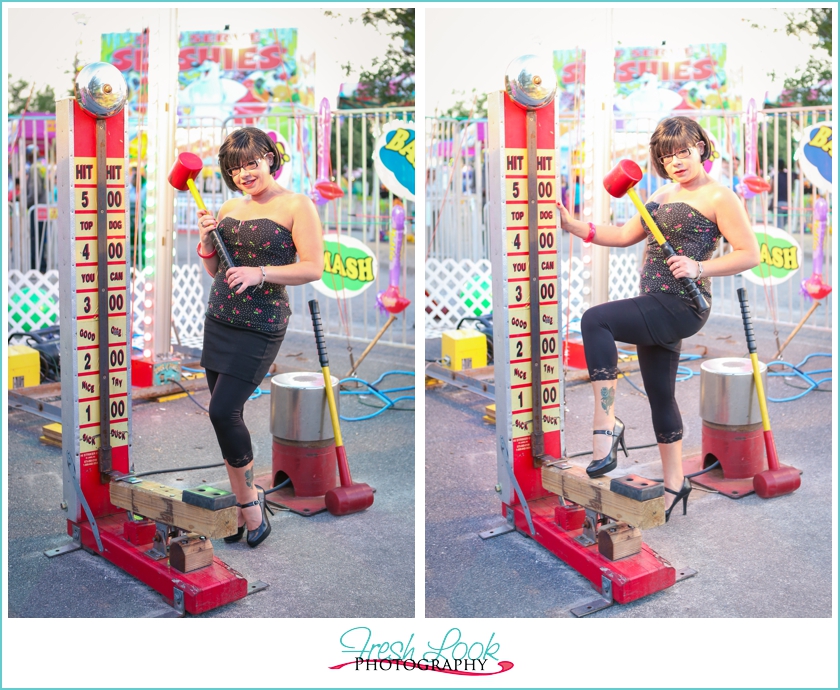 This was definitely a fun experience and I can't wait to do more fun sessions like these in the future! Even though I specialize in weddings and families, I'm always looking for fun ways to flex my creative muscle. Let me know if you have ideas for different sessions you want to try 🙂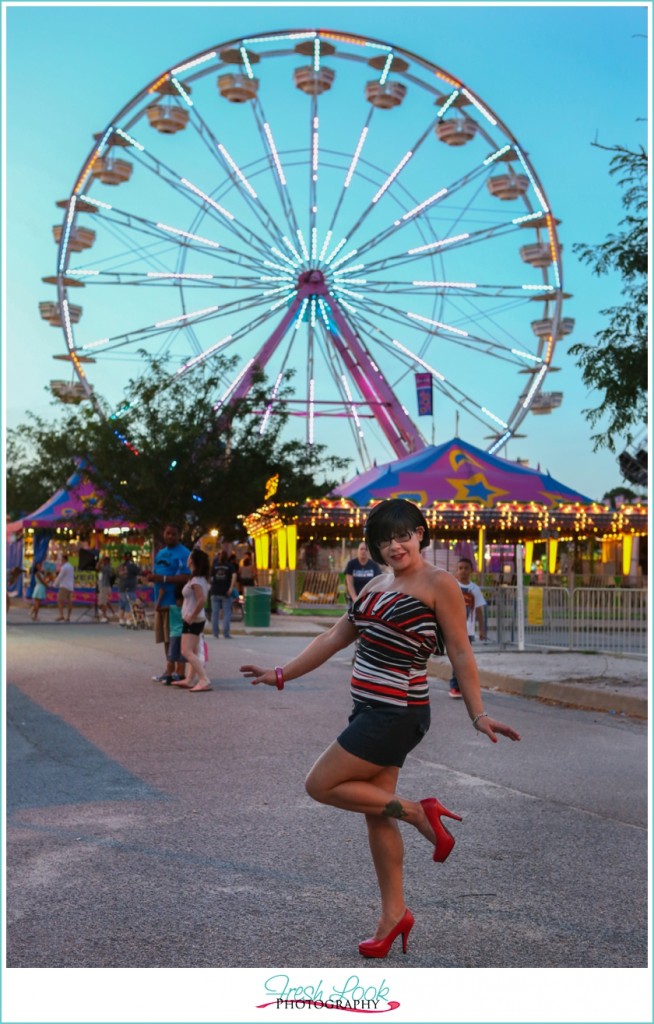 As the sun went down, we were able to see more of the gorgeous lights that make the carnival so colorful!