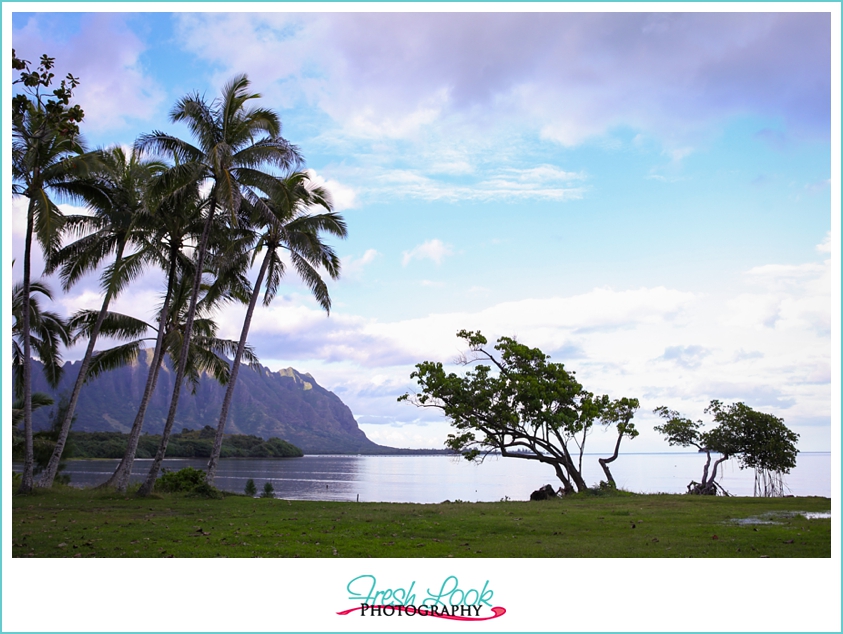 Here it is! The first set of pictures I get to show off from our ridiculously fabulous trip to Hawaii!!! Eek! For me, one of the best things about going to Honolulu was getting to experience the Aloha Spirit in just about everyone we met! And it couldn't have been more apparent than in Heather and her husband Ryan, and their sweet little family of five!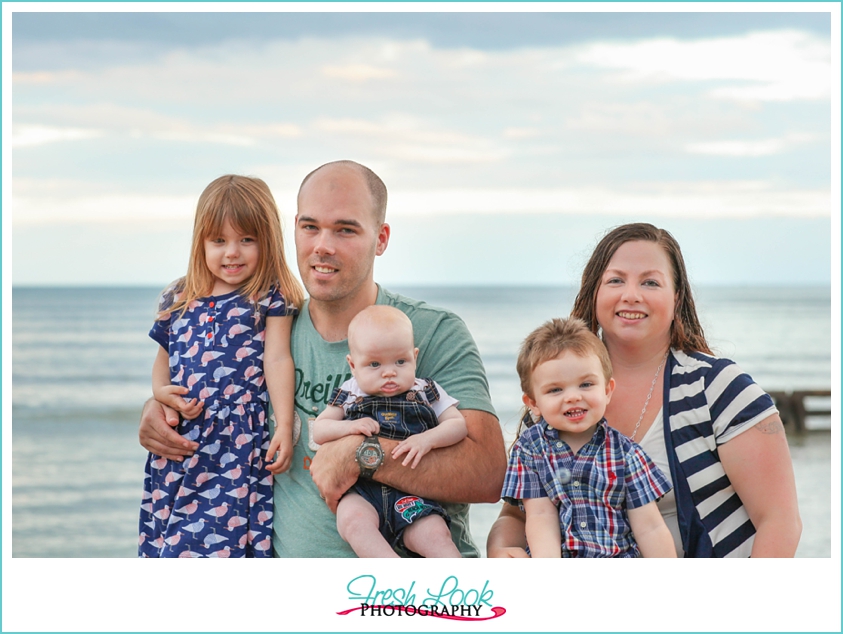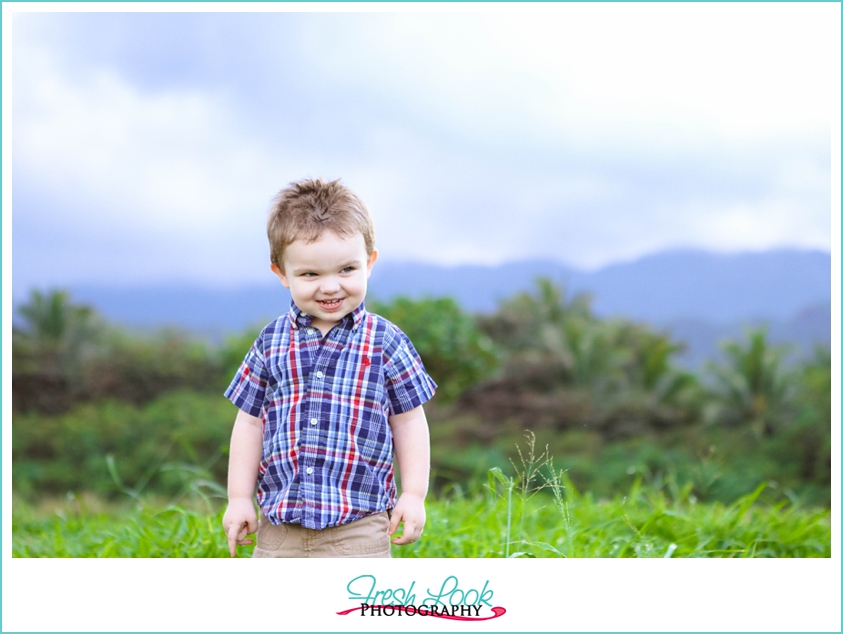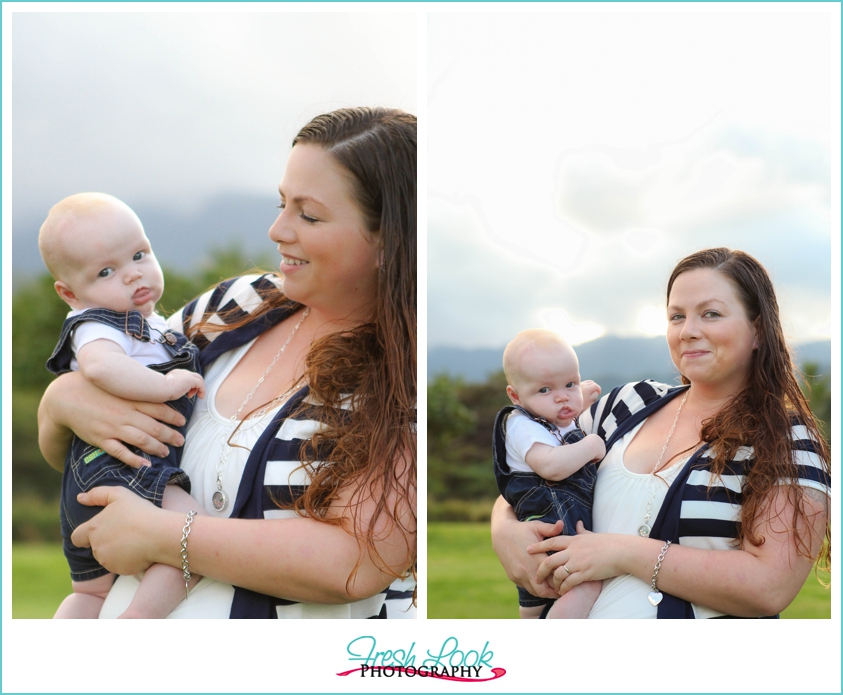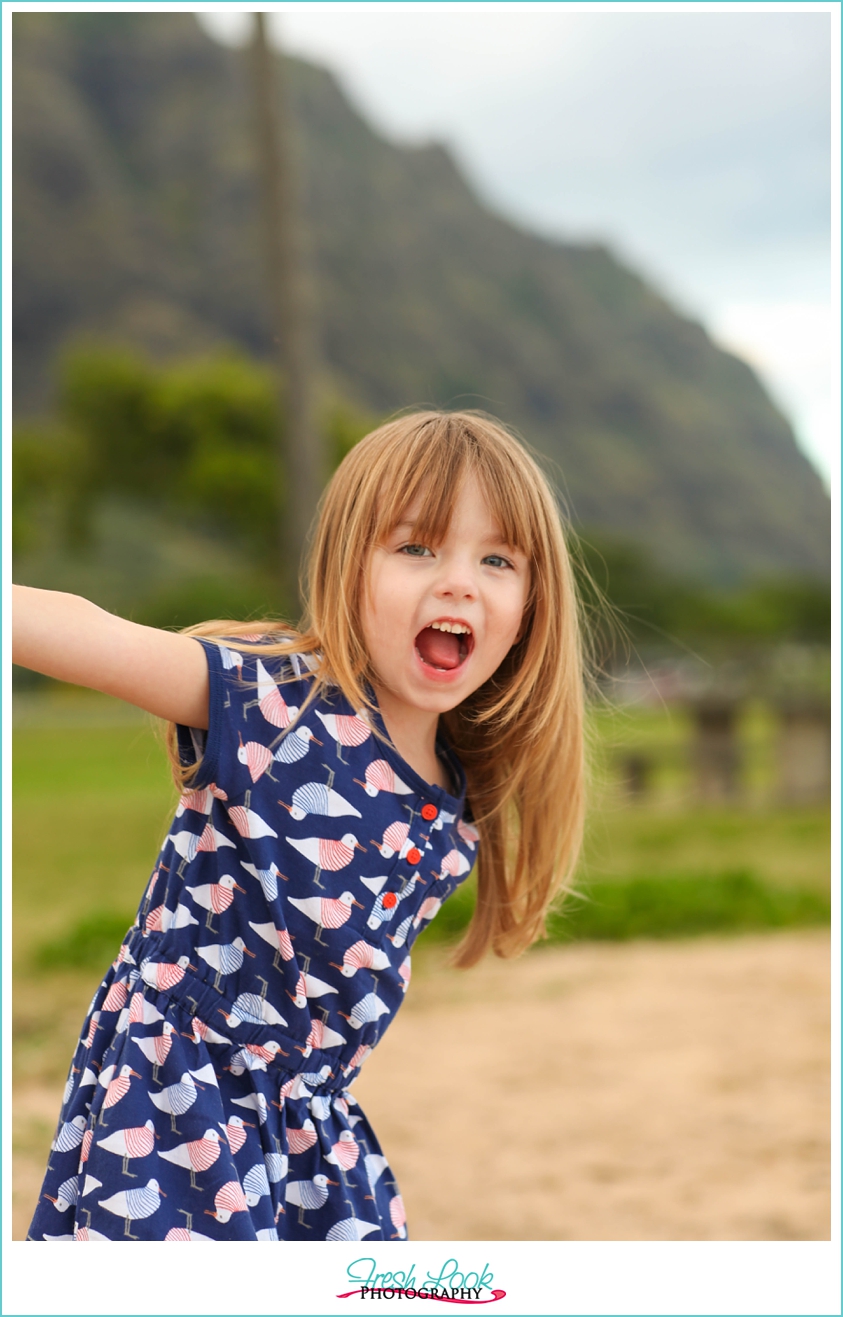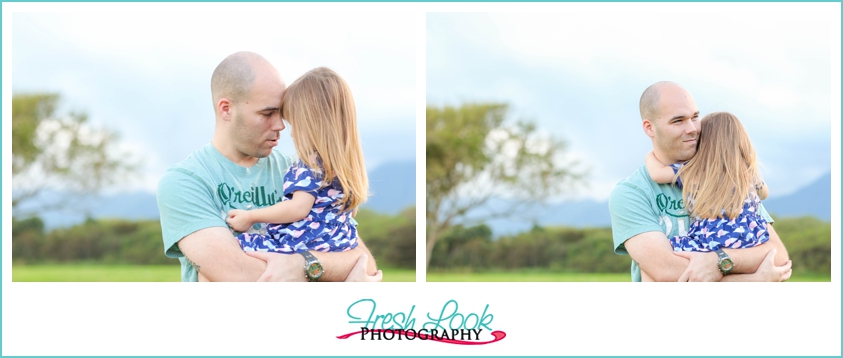 Getting to spend some special one on one time with daddy.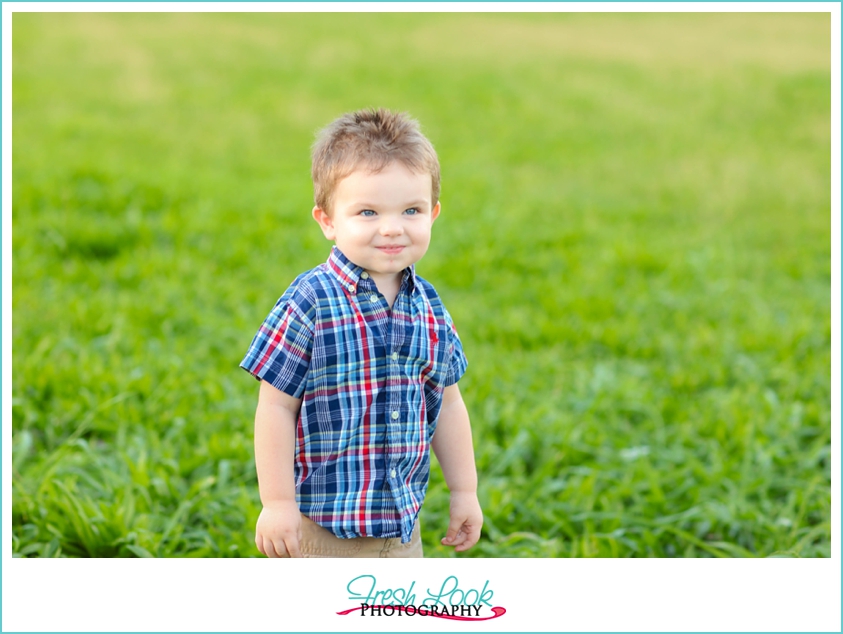 Ryan is in the Navy and currently stationed out in Honolulu, and he just finished with his first (of three) years on the island. Now that they have lived there for a while, Heather and Ryan say that they like "living in paradise", but for Heather, she says that she really misses the change in weather. When it's sunny and 80 degrees, it can really make you miss the leaves changing colors and snowball fights in the winter!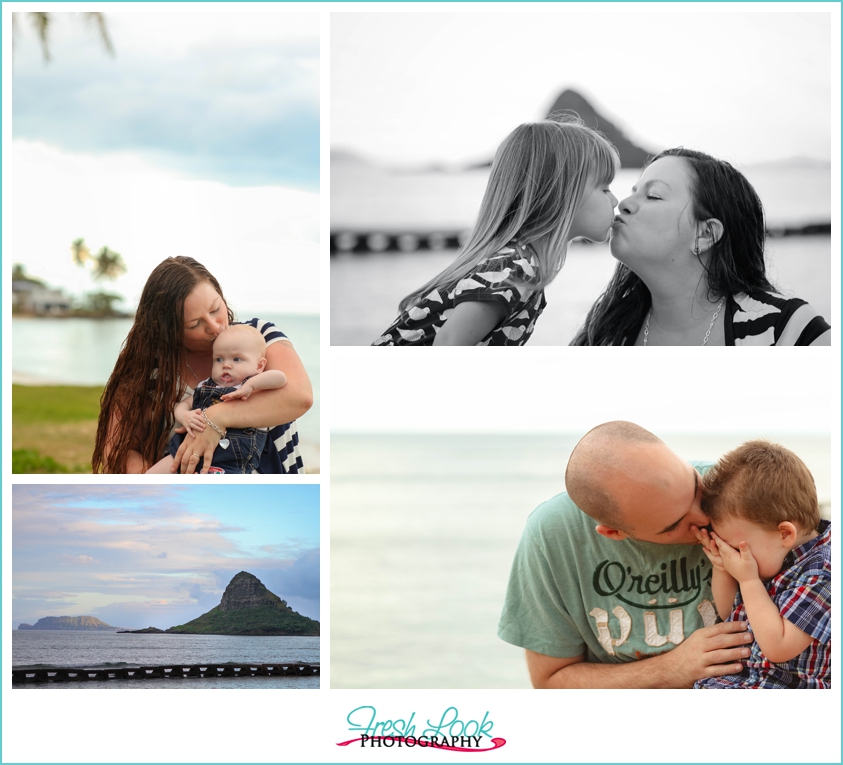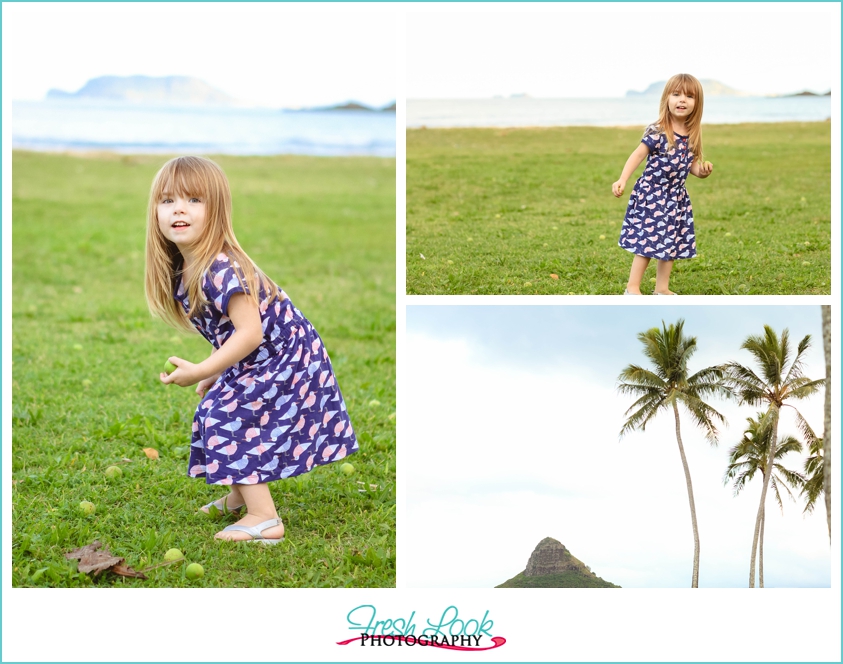 Miss Alexis was so incredibly spunky and full of energy!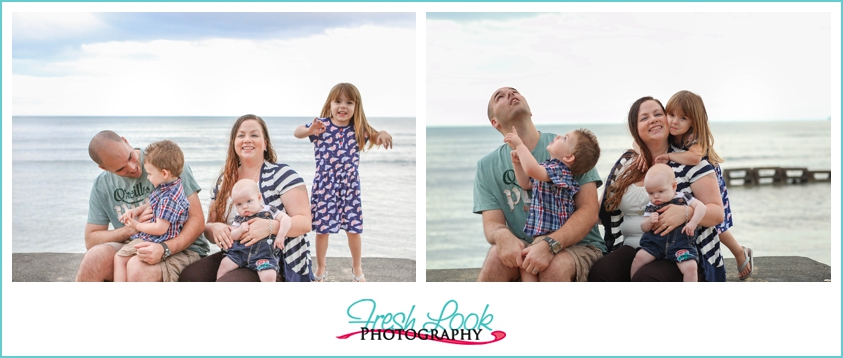 Gotta love family outtakes!!!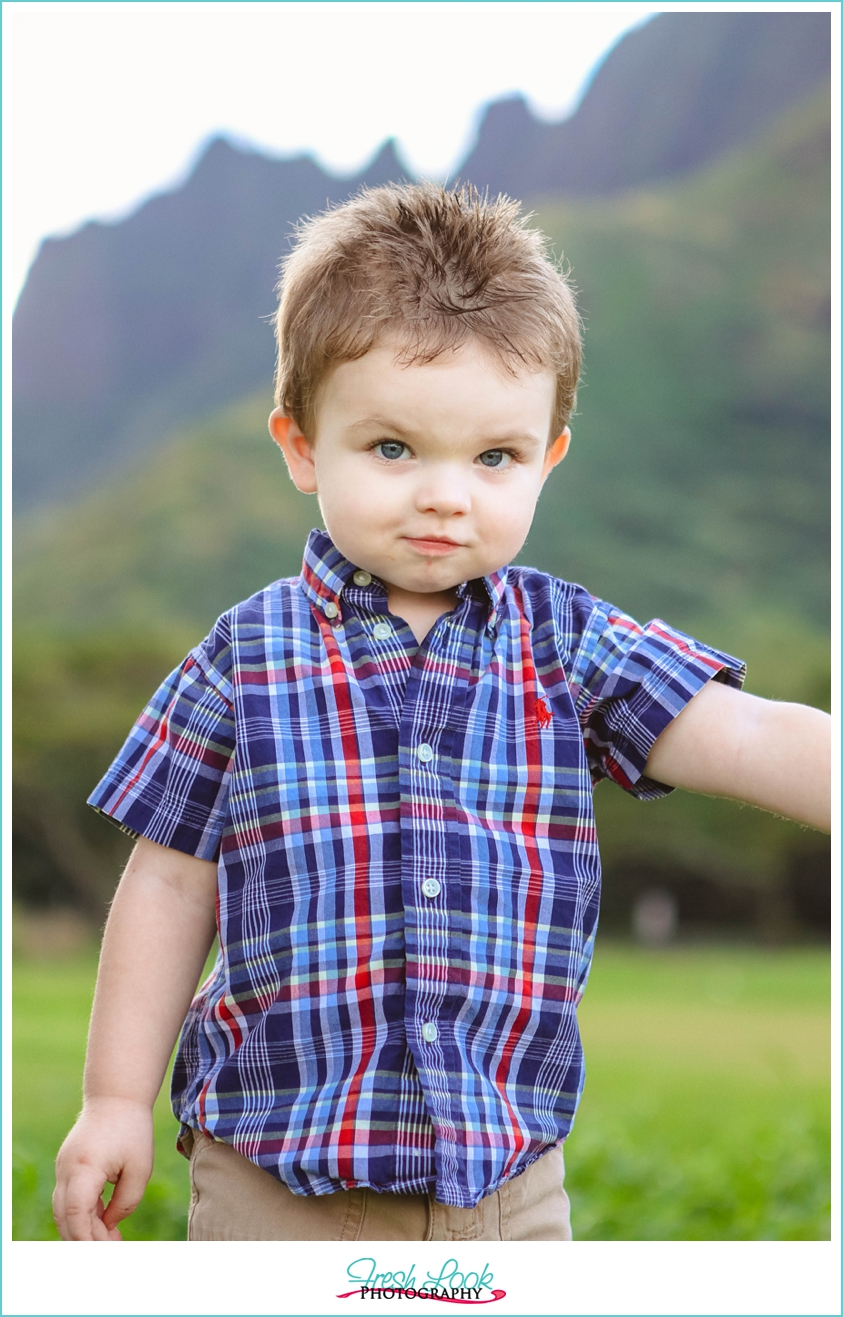 This little man was such a stinker, I absolutely LOVED all the faces he made during our session 🙂
The beach setting for our photo shoot was in Oahu, across from the gorgeous Kualoa Ranch (where they filmed Jurassic Park!), and near the Chinaman's Hat island! We started photographing at the golden hour, and it made everything absolutely beautiful!!!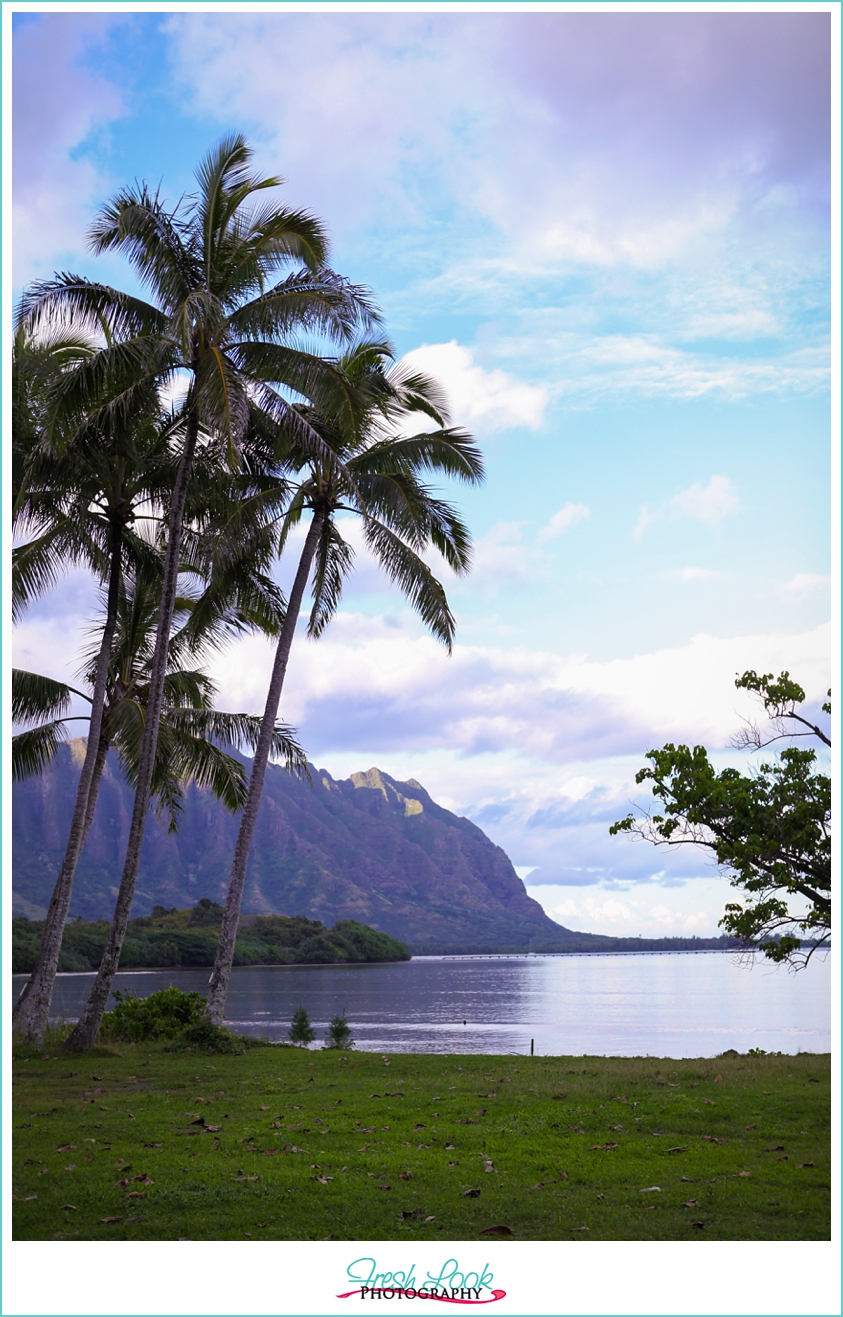 Gah!!! I can NOT get over how gorgeous the island was!!!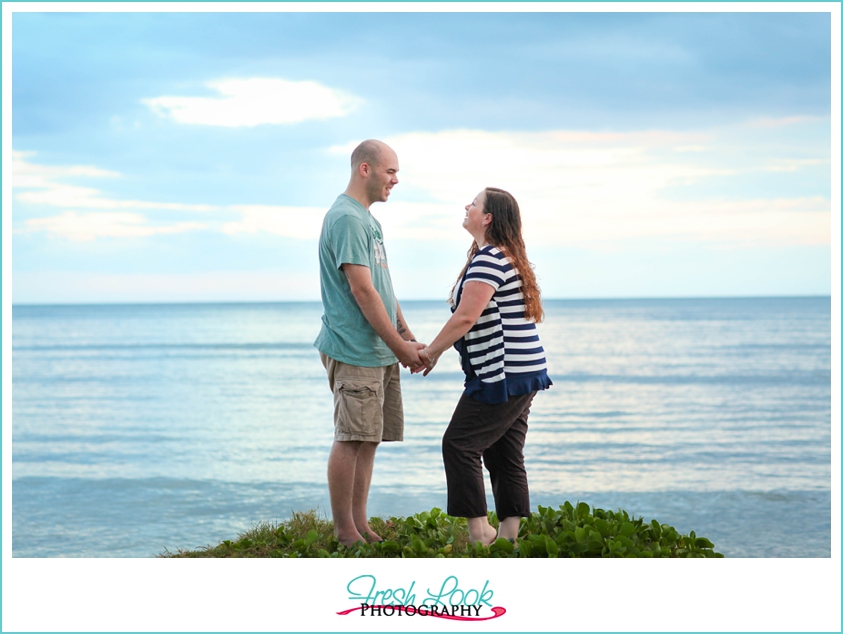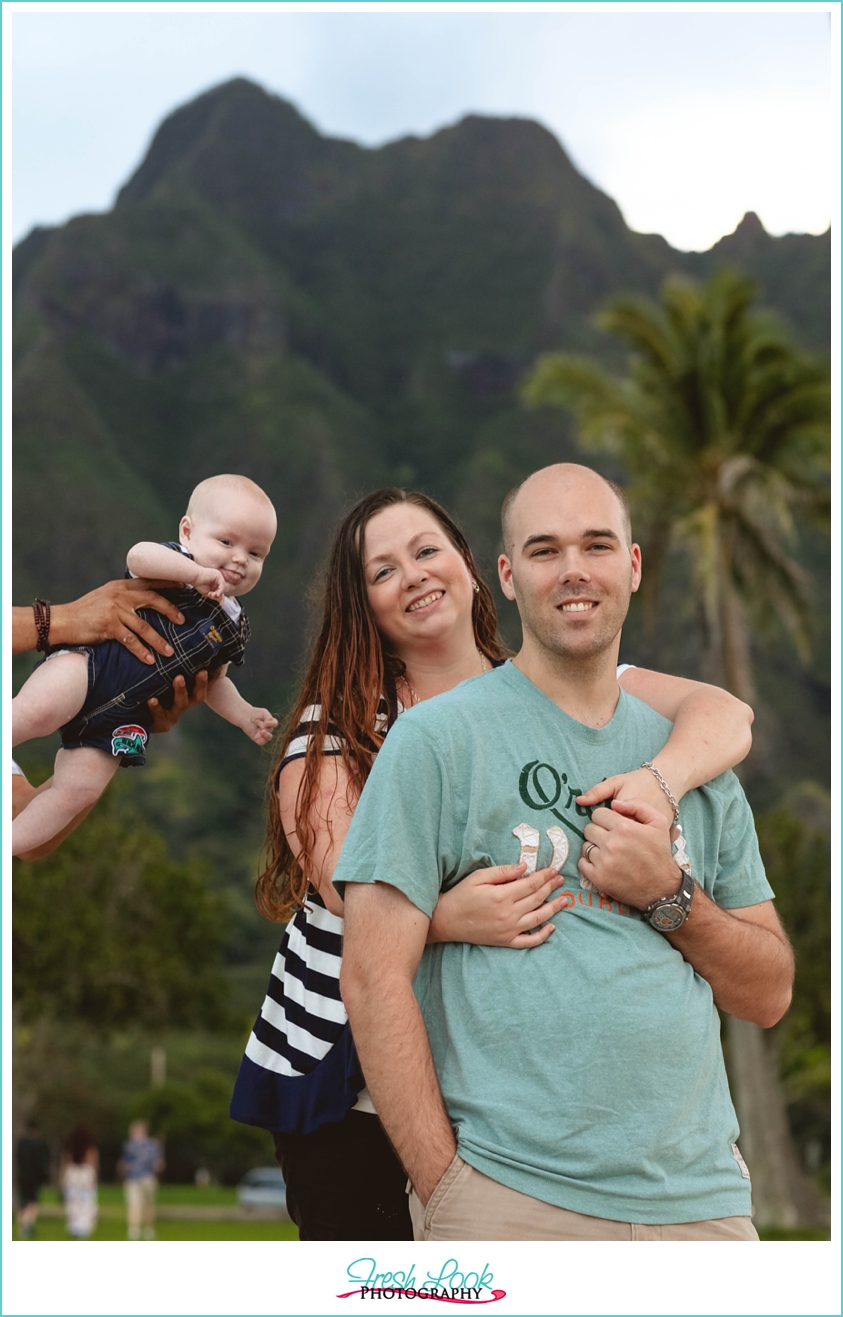 And no photo shoot is complete without a baby photobomb!!!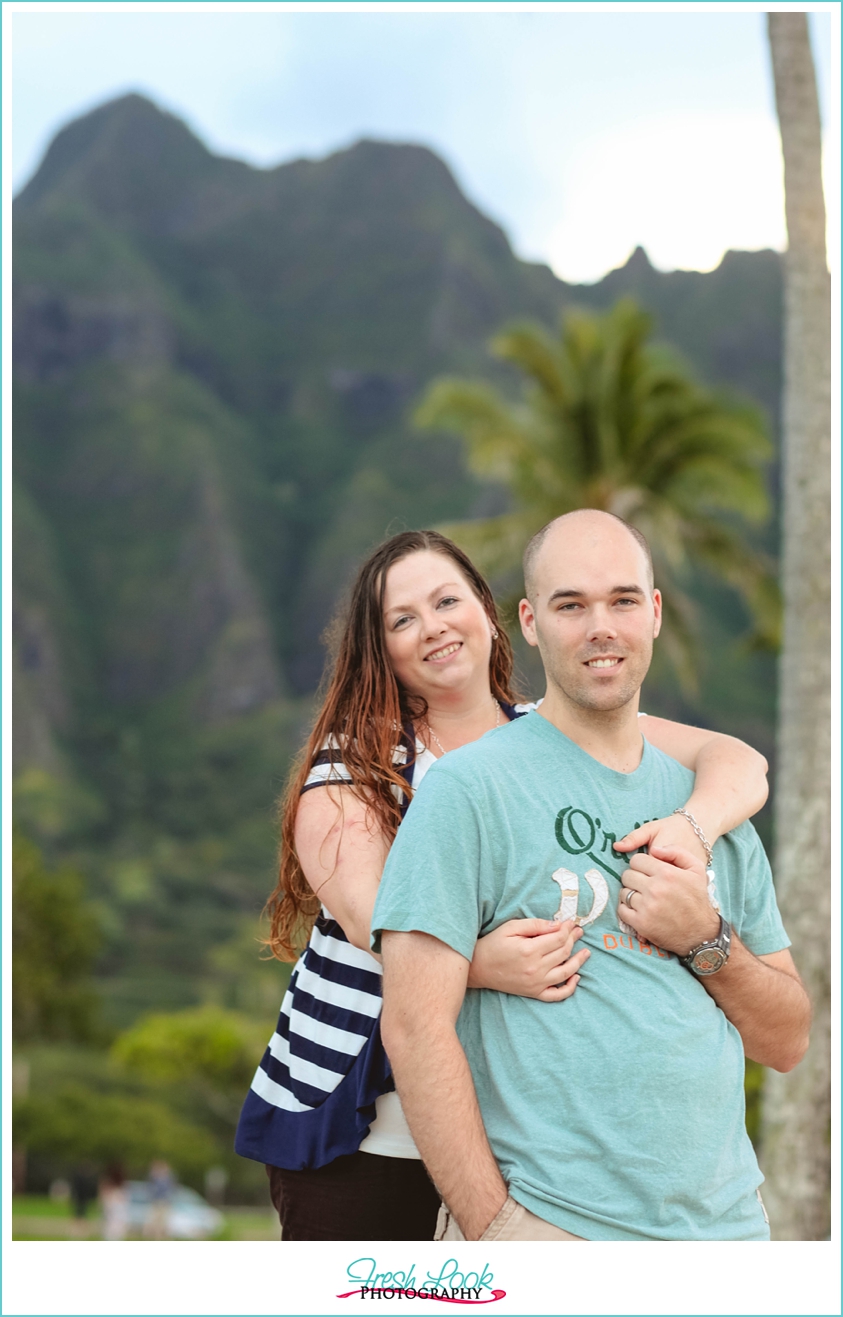 Ryan and Heather, thank you so much! Not only for opening your home and hearts to us, but also for sharing your sweet family with us. I loved getting spend some time with you guys and can't wait to do it again!!!