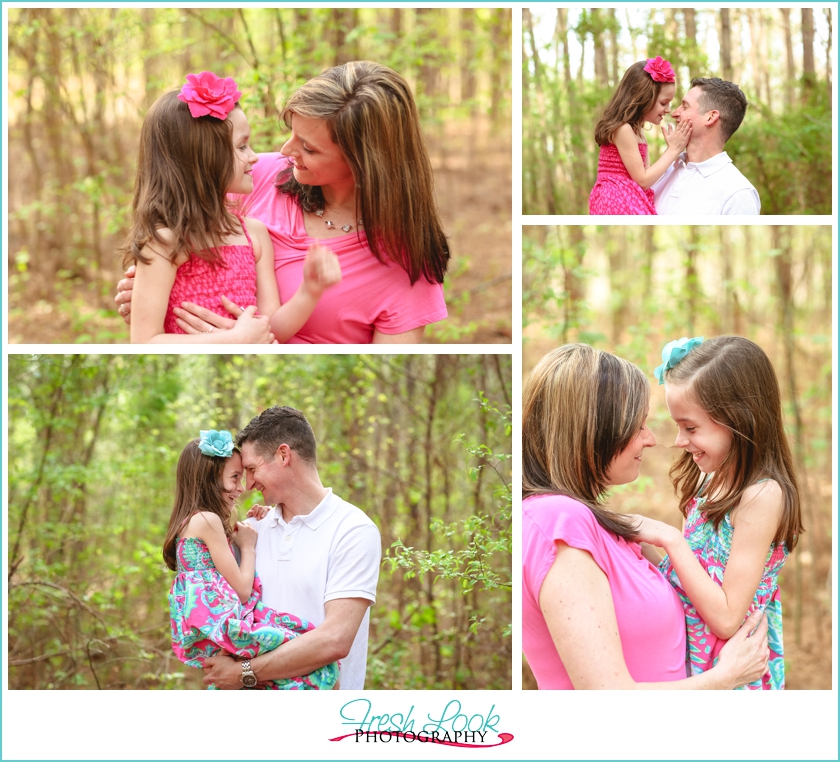 Growing up, there were 9 people in my family (I know, right?!), and that meant that things were always tight. Please don't misunderstand me, I never went without, my parents always made sure that there was food on the table, clothes on my back and a roof over  our head. We had the necessities, but there was never anything extra. That is probably why there aren't that many family photos of us all together (I think there are 3 total). I mean, if you had to choose between getting photos done and buying groceries, the choice is obvious.
That's part of what drives me as a photographer, I want to preserve people's memories and be able to remind them of precious times that are so fleeting! For me, there are plenty of things to love about taking family photos, but for now, I will just share my top few!

5 Things To Love About Taking Family Photos
1) Quality Time
Once you actually get to the photo shoot, it's a great excuse to spend some quality time with the ones you love! When you do a photo shoot with Fresh Look Photography, we are going to be taking pictures, yes, but even more than that, I want to spark some genuine connections between you all!
2) Get Dressed Up
With the day in and day out operations of life, it can become kind of monotonous. Doing a photo shoot is a great excuse to go buy a new outfit (or two 😉 ), get your hair done, and try out that new mascara that you've had your eye on!
3) New Decor
Once you are finished with that awesome photo shoot, you will have LOTS of new pictures to decorate your house with! I think that calls for a new canvas print to go in your living room, or maybe even a bunch of new prints to create a wall collage! If you aren't up on what would look good where, ask your photographer! I can offer you some different options for wall groupings as well as what might look good where.
4) Have Fun!!!
We are not going to be doing the super posed, really formal, "everybody tilt your head this way" kind of pictures. We are going to have some fun!!! I want you to laugh and joke and tickle and read stories and be REAL together. If you are relaxed and having fun, your pictures will be much more genuine and I promise you will love them more.
5) Capture The Moment
We hear it all the time: "treasure this stage because it will be gone too quickly."
As the mother of kids who are quickly growing up, it is SO true! I was looking through some old pictures of my son Wesley (who is now 9), and thinking that it doesn't seem like that long ago I was up to my eyeballs in dirty diapers and sippy cups. Taking the time to take photos of your family not only gives you those memories, but it captures where everyone is at that moment, in all of your imperfect perfection.