Travelling is turning into such a big part of our business, and we couldn't be more thrilled about that! This time our adventures took us to Utah, for a Snow Canyon elopement. I've always been a fan of smaller weddings. And for Jamaal and Schadell, it doesn't get more intimate that just the two of them and someone to marry them! Hiking, exploring, and creating gorgeous images was just the start of all this amazingness! Keep reading to learn about their love story.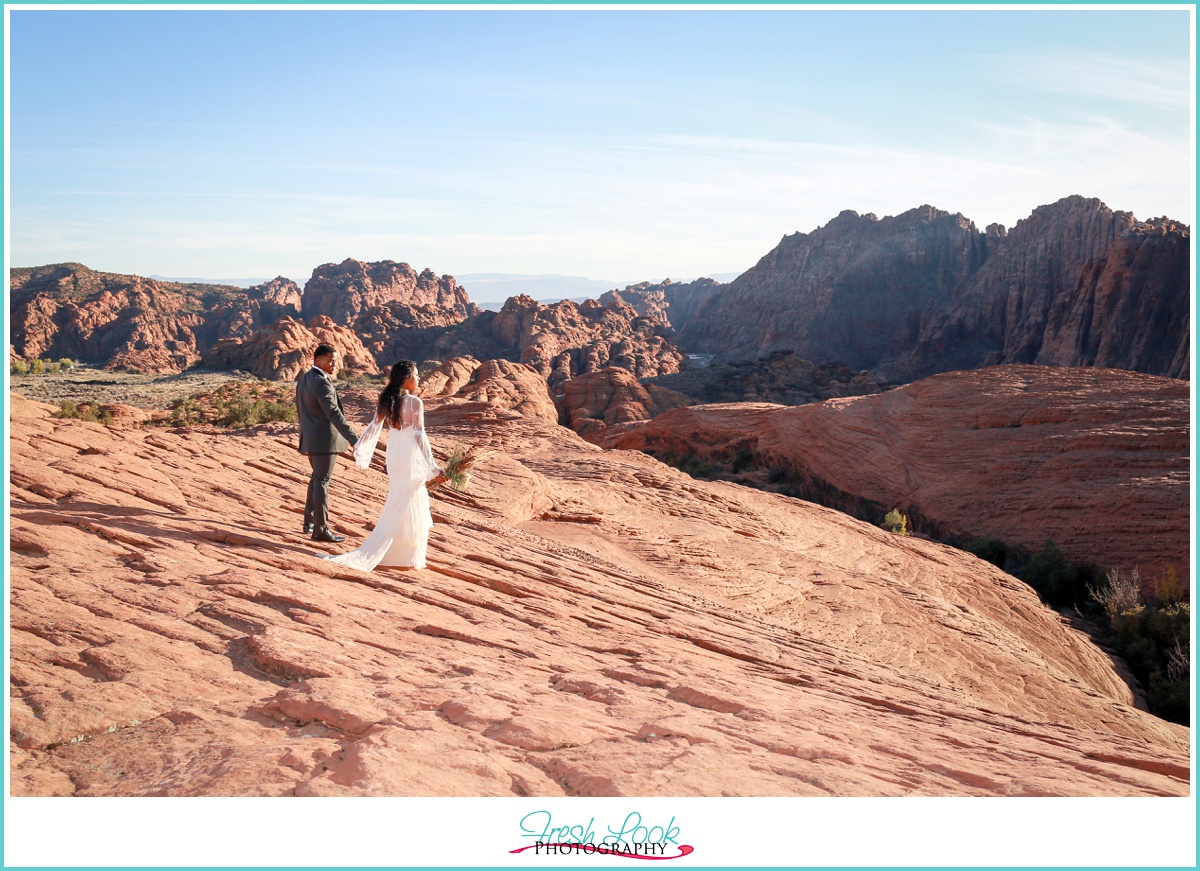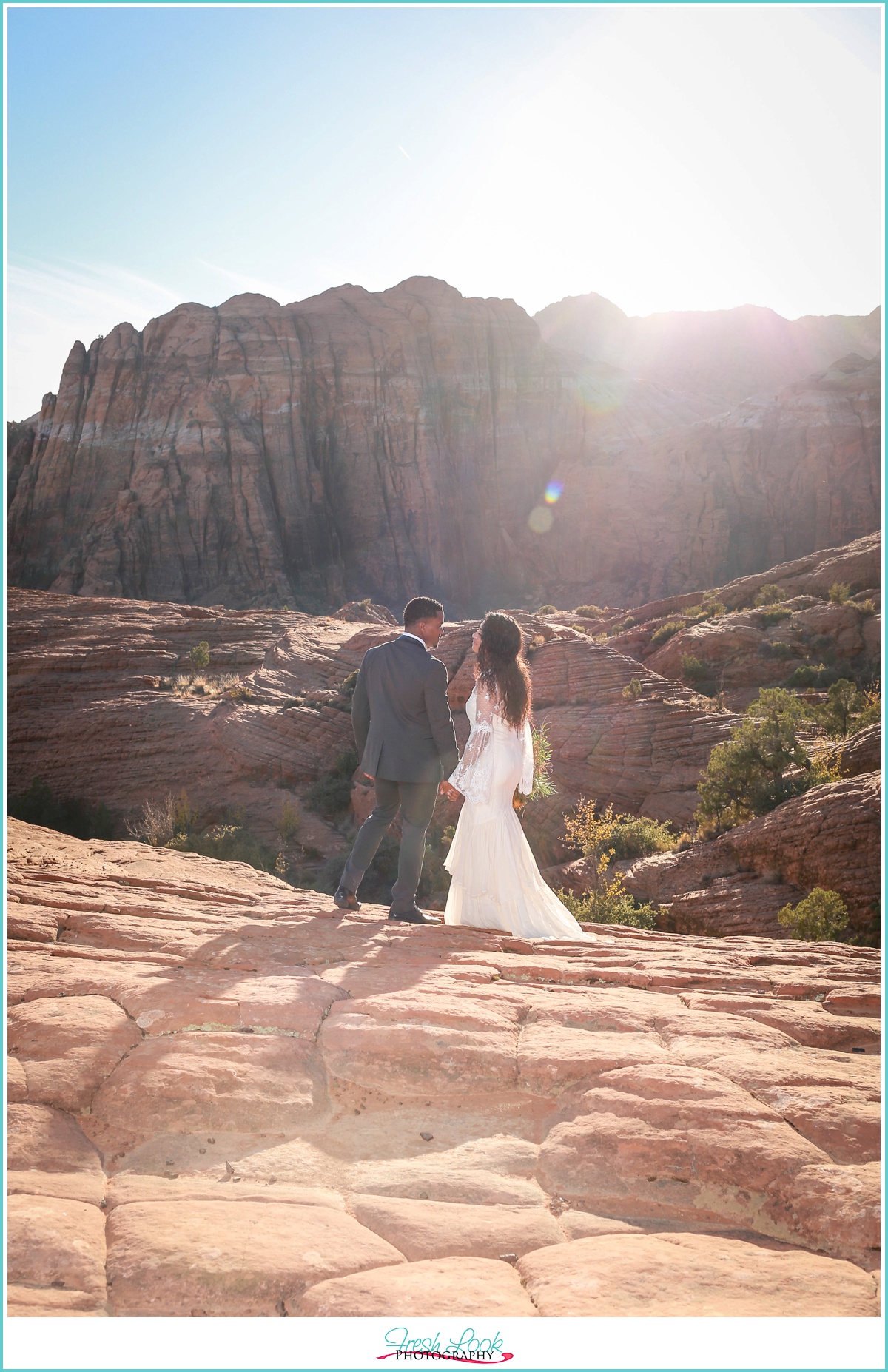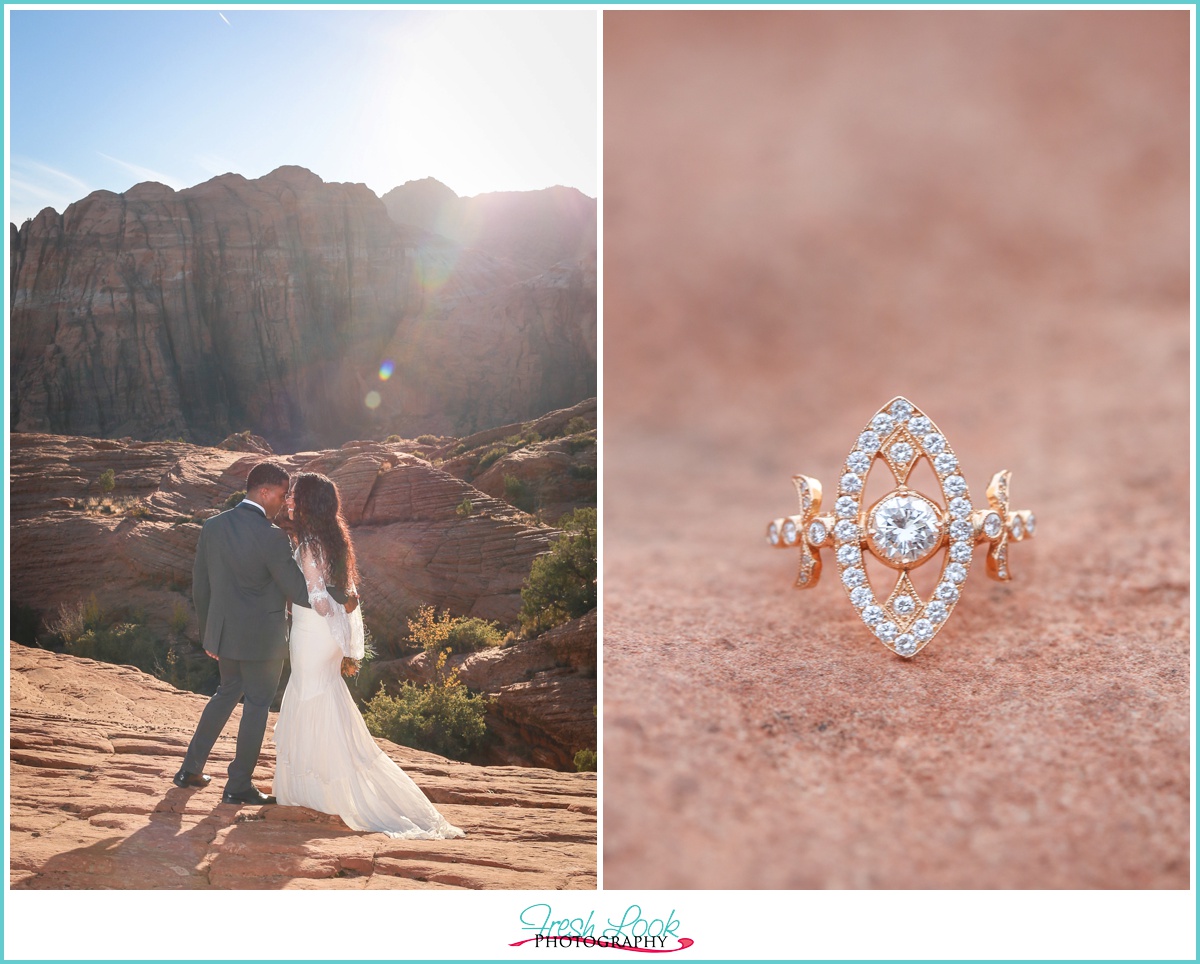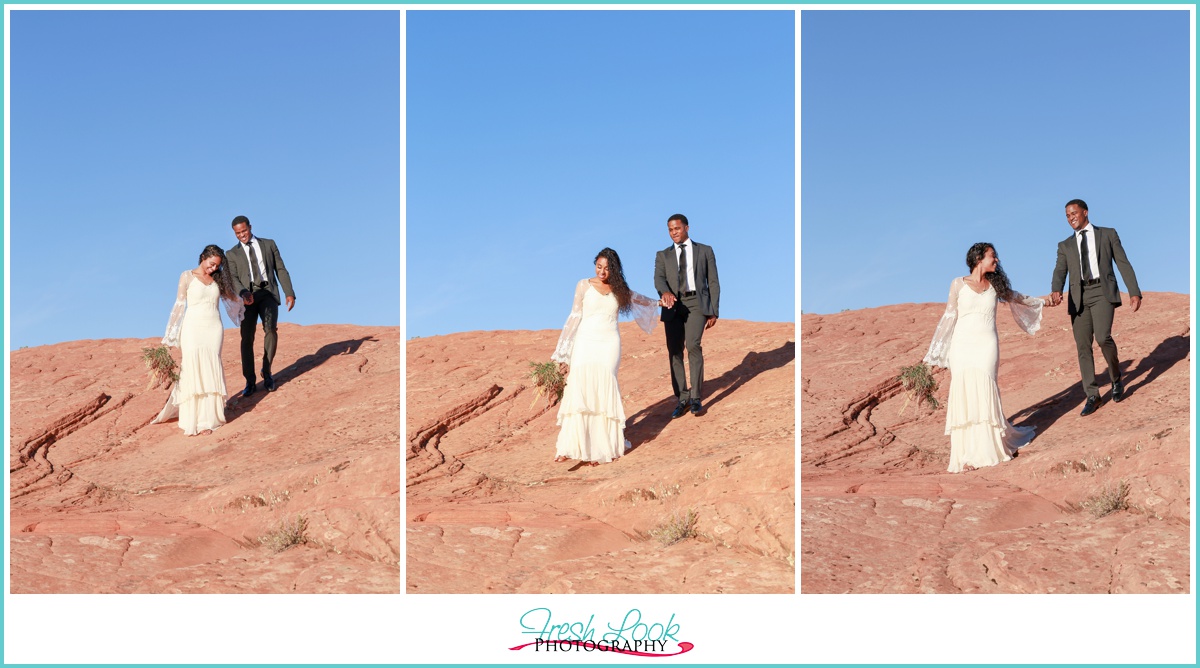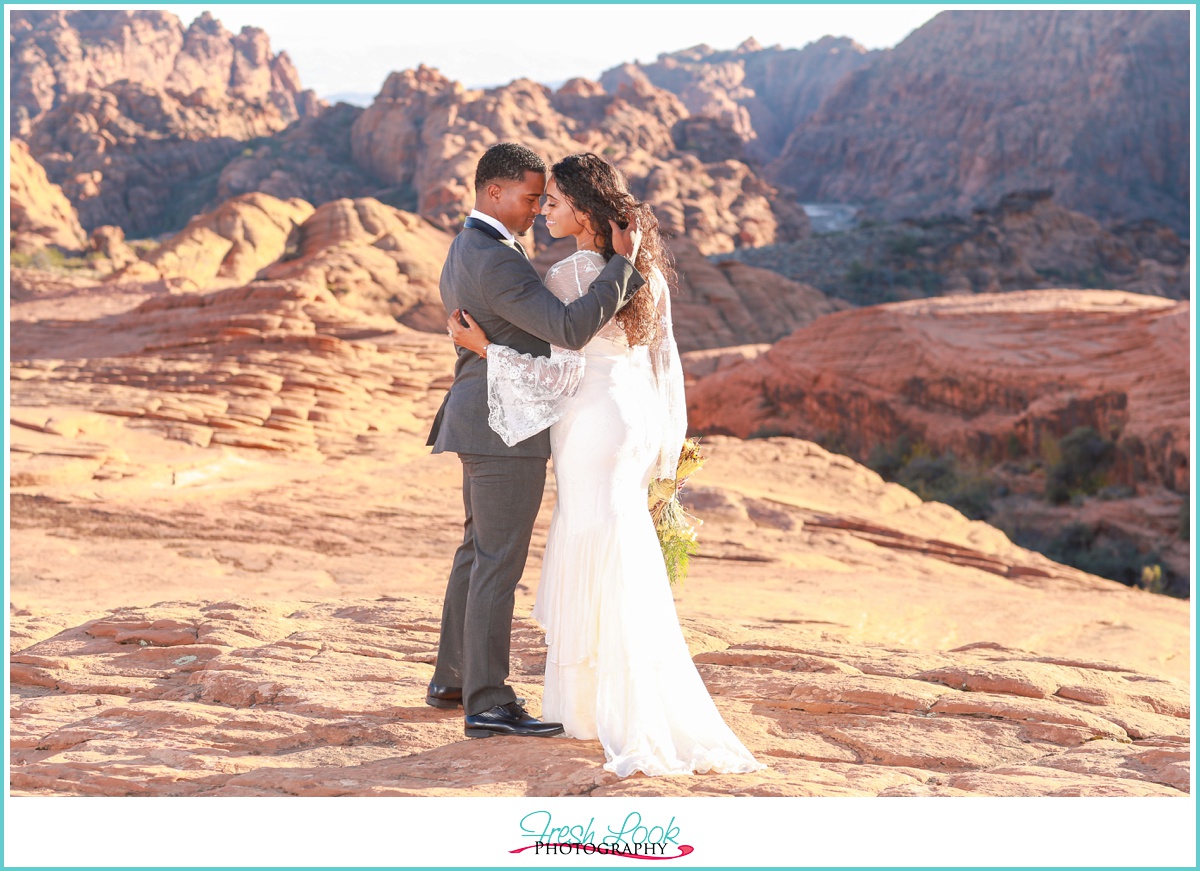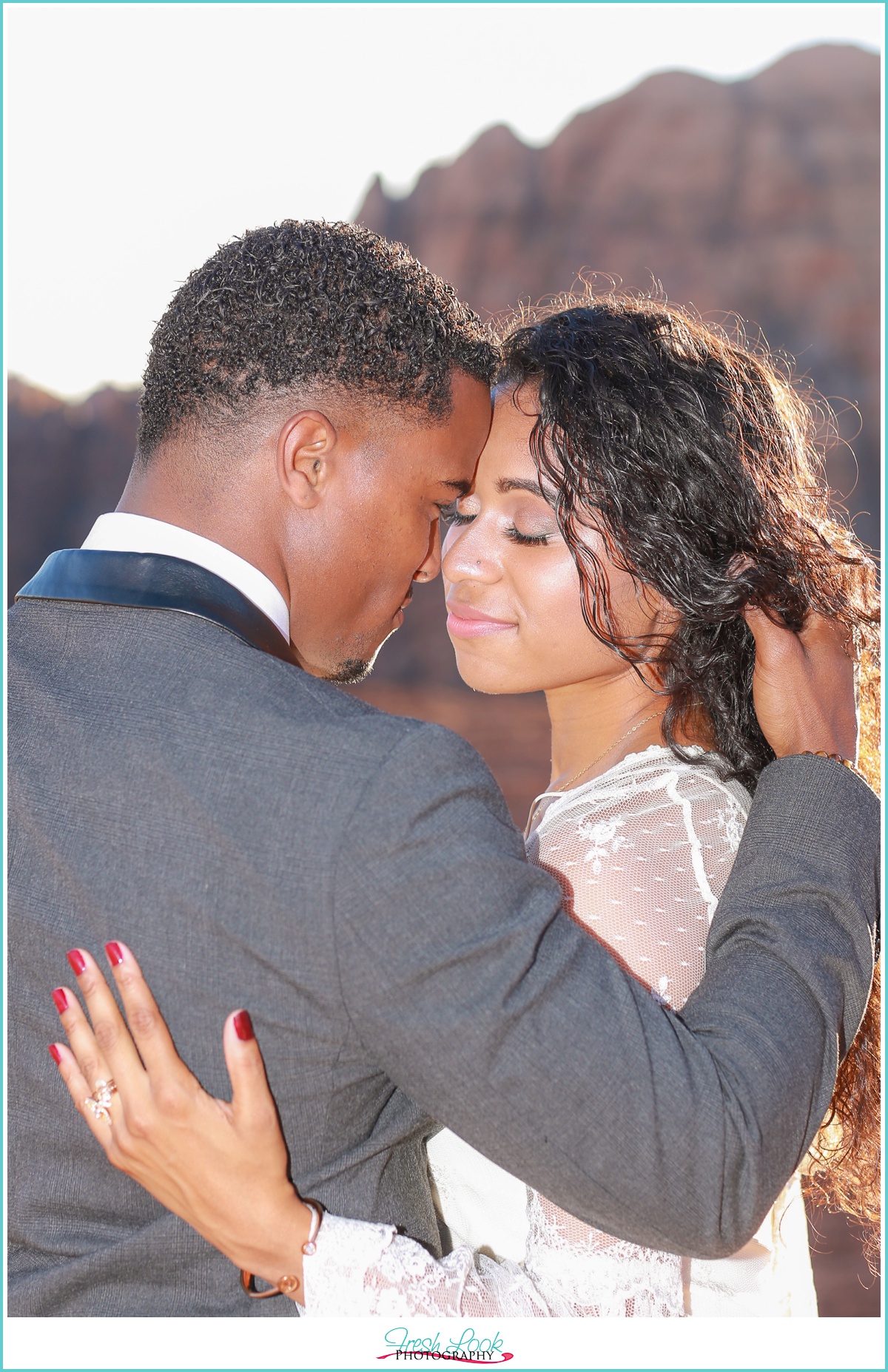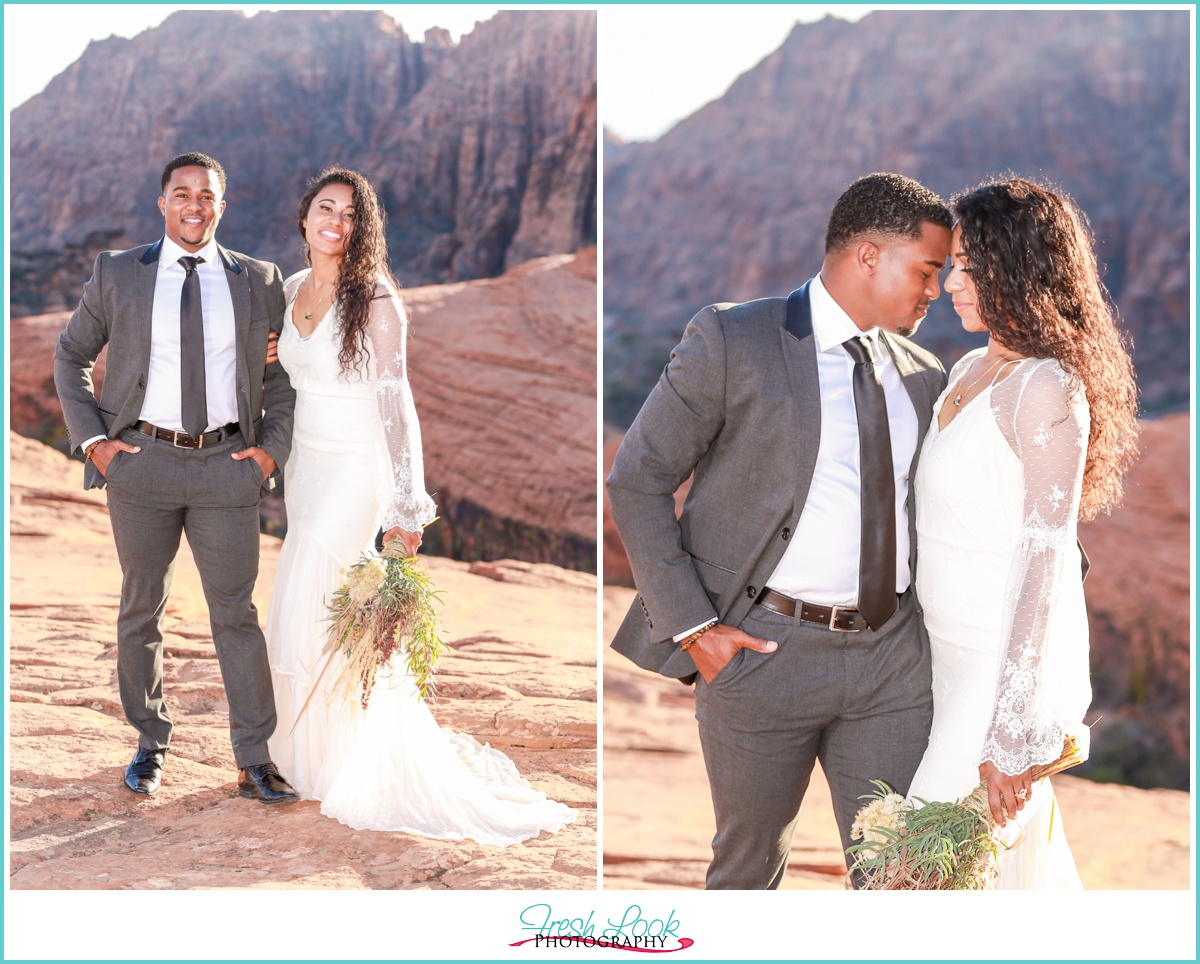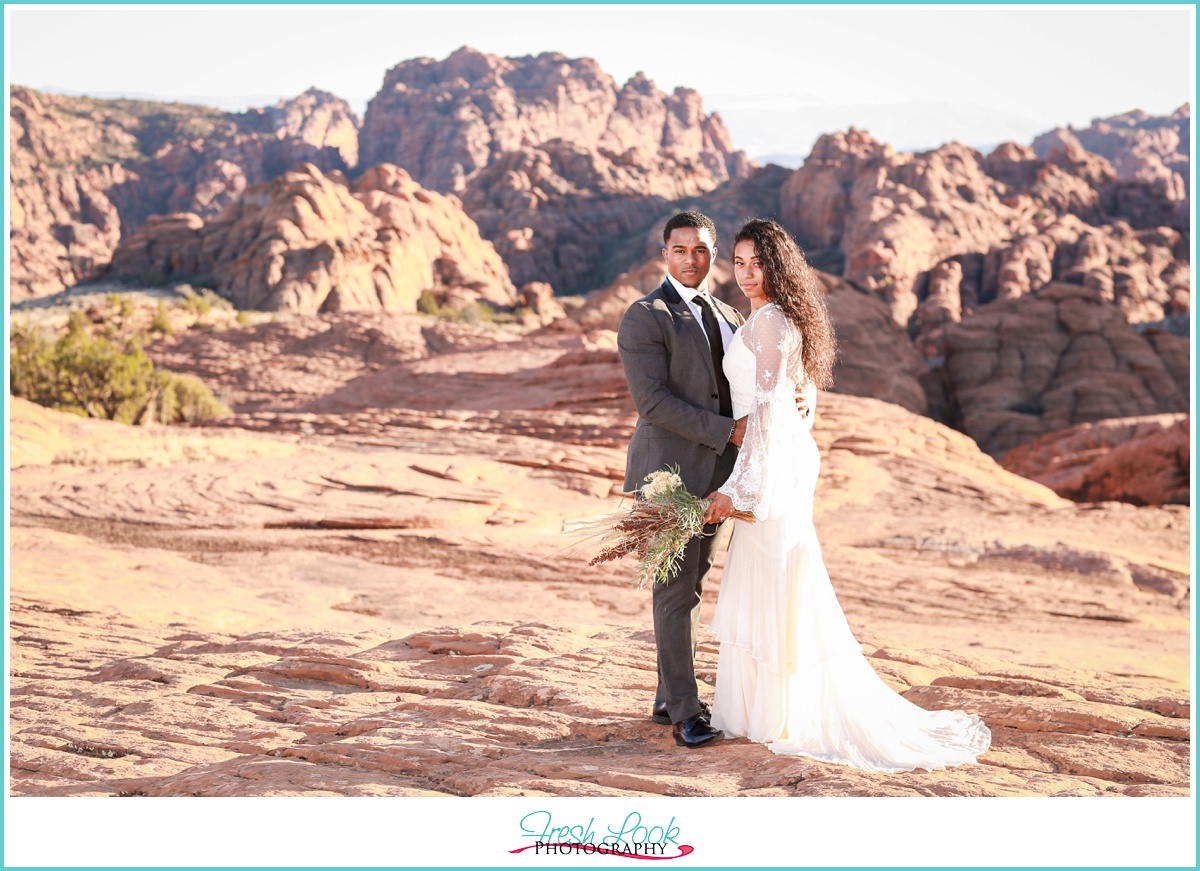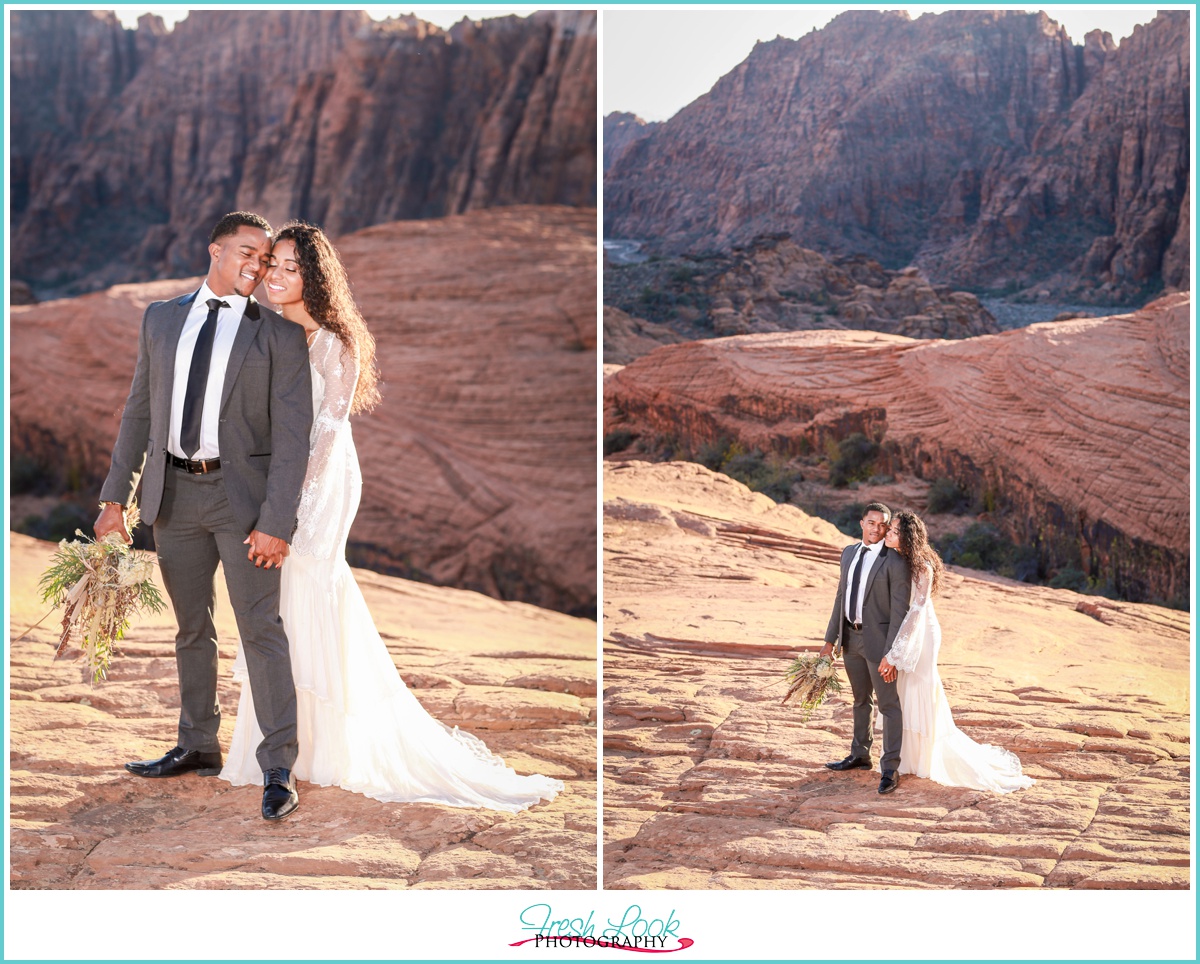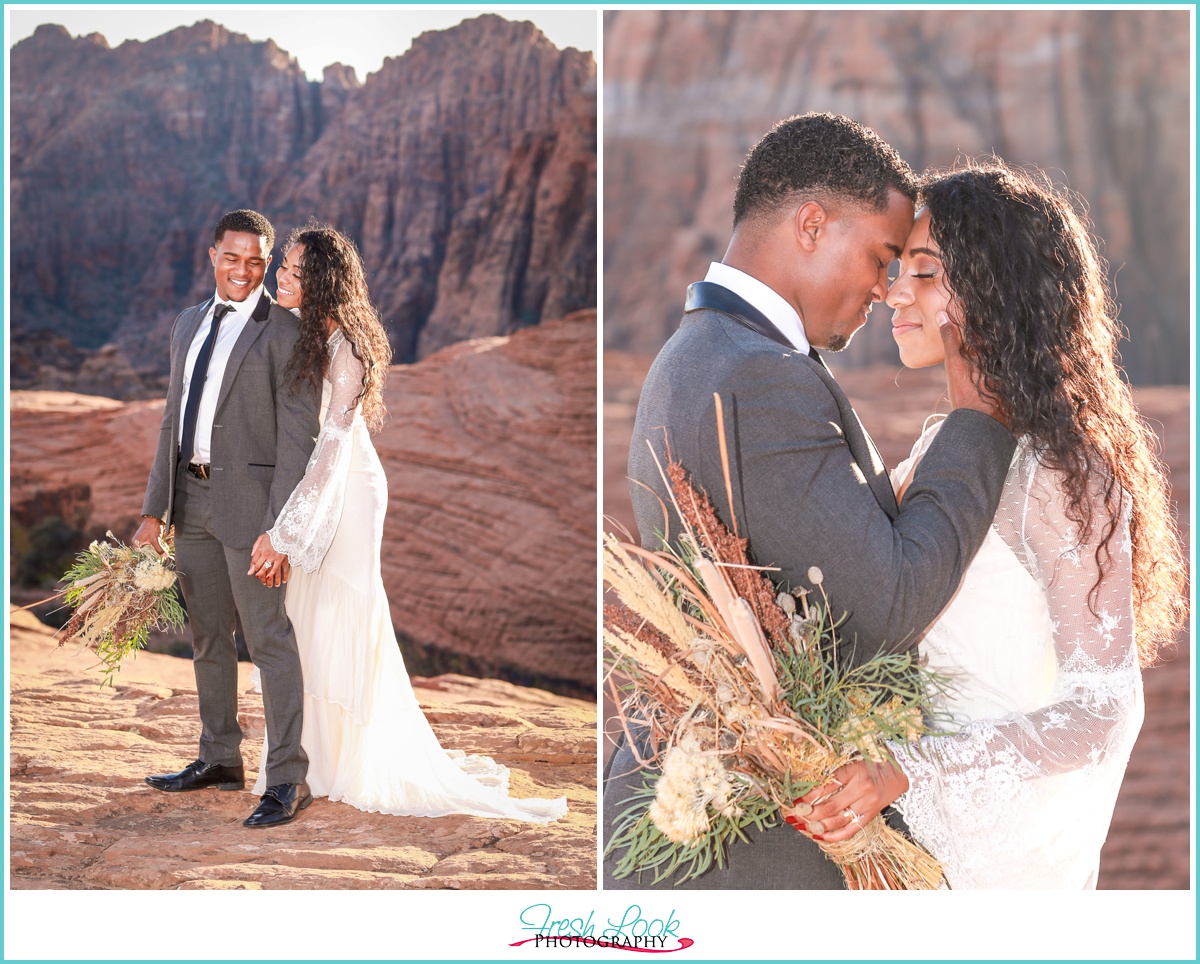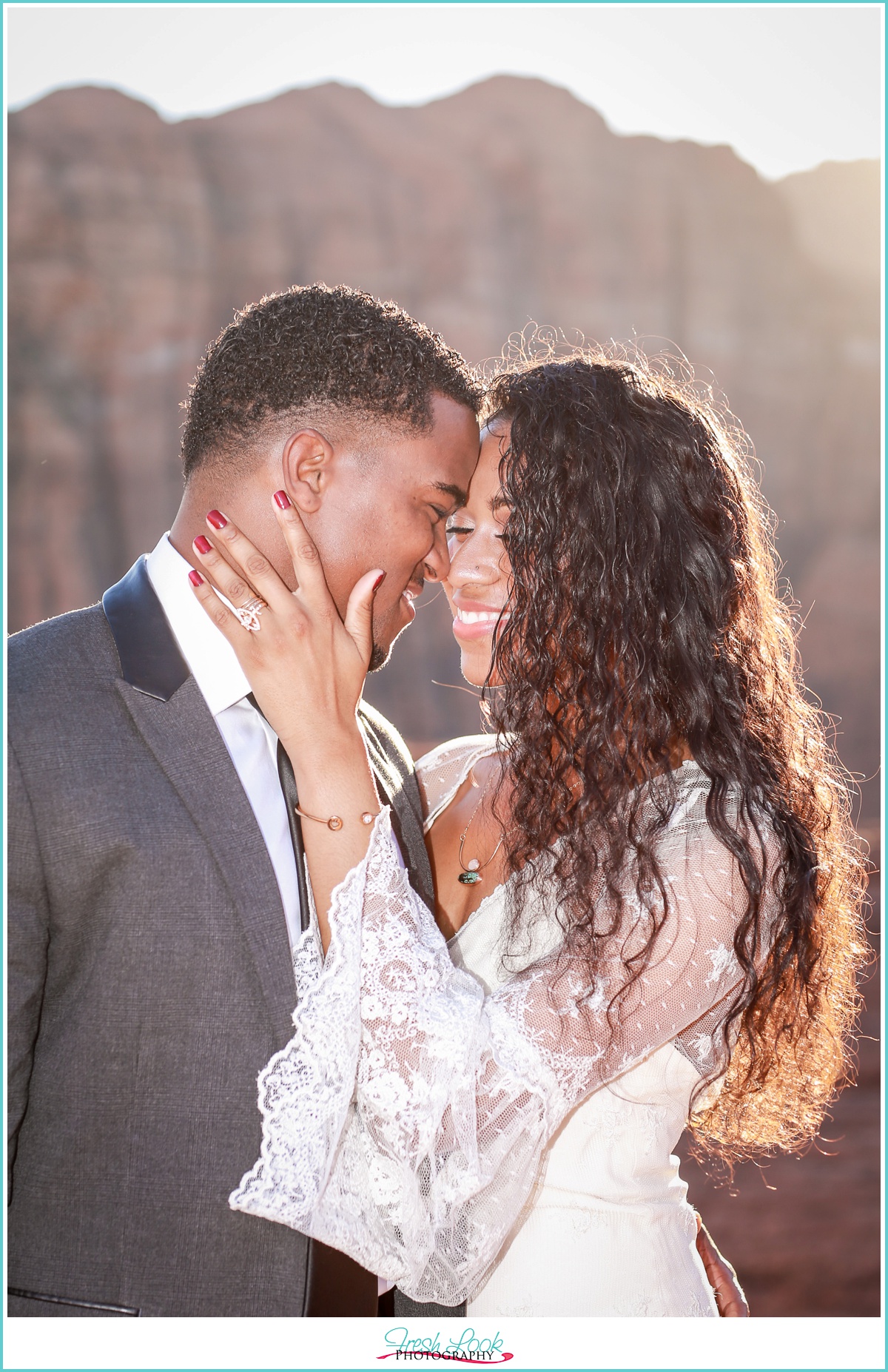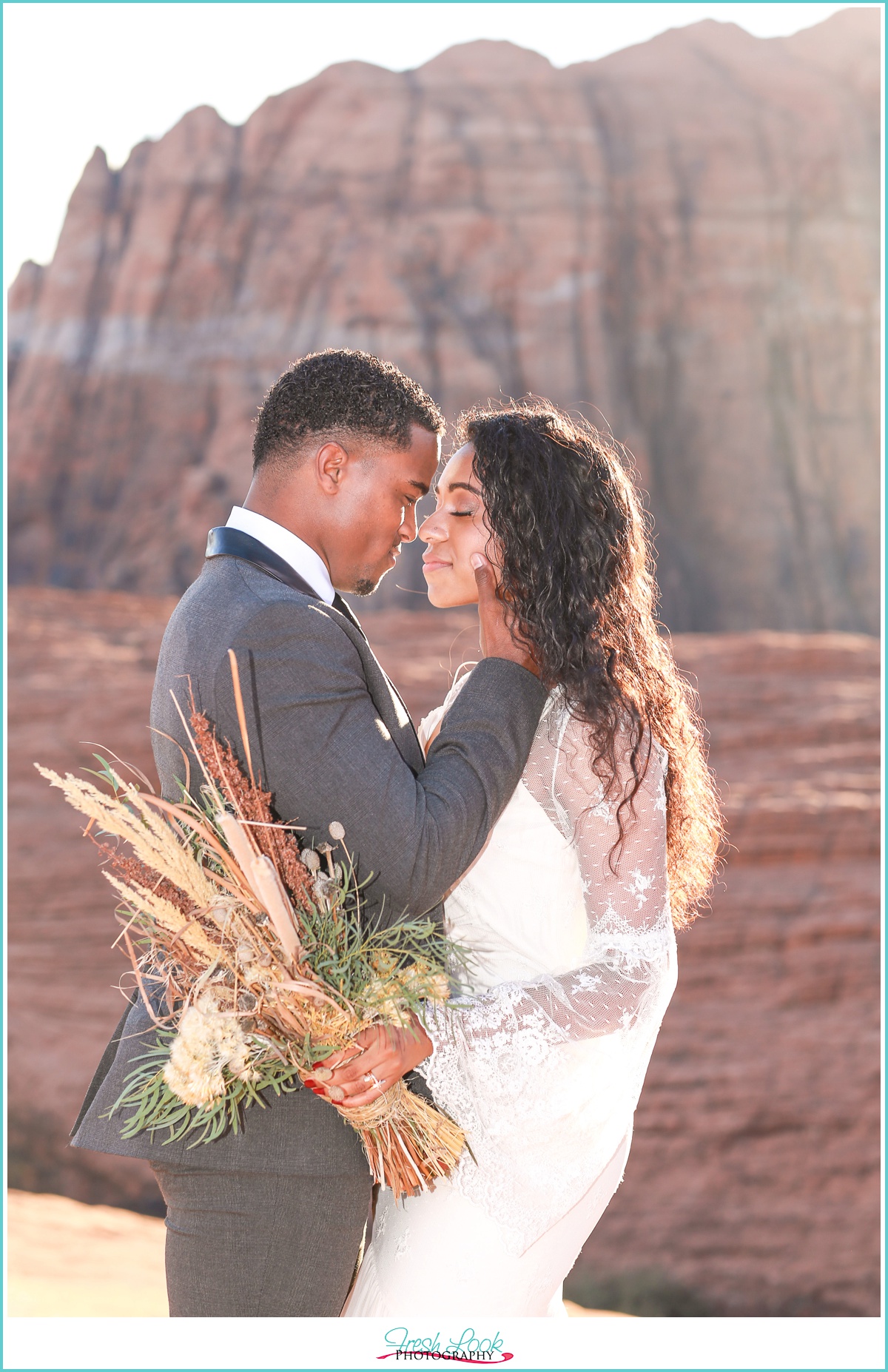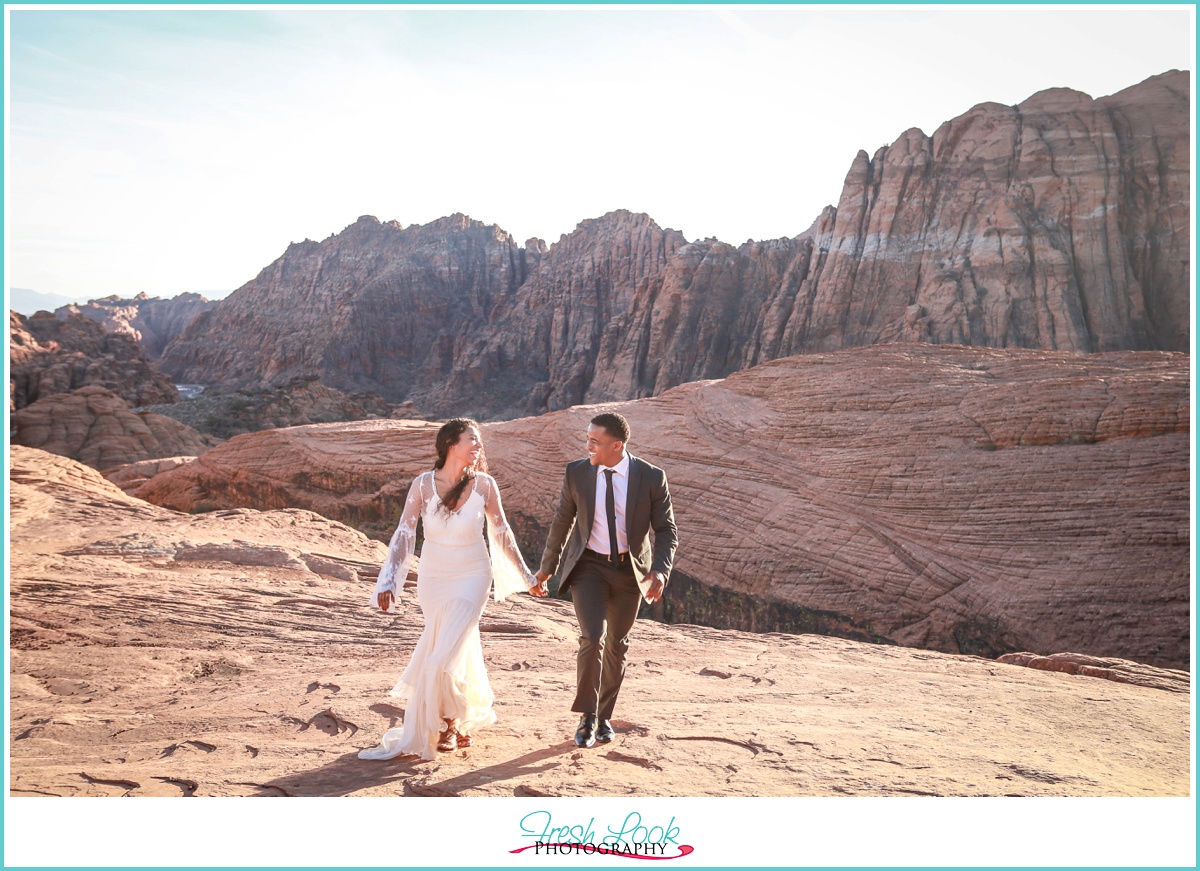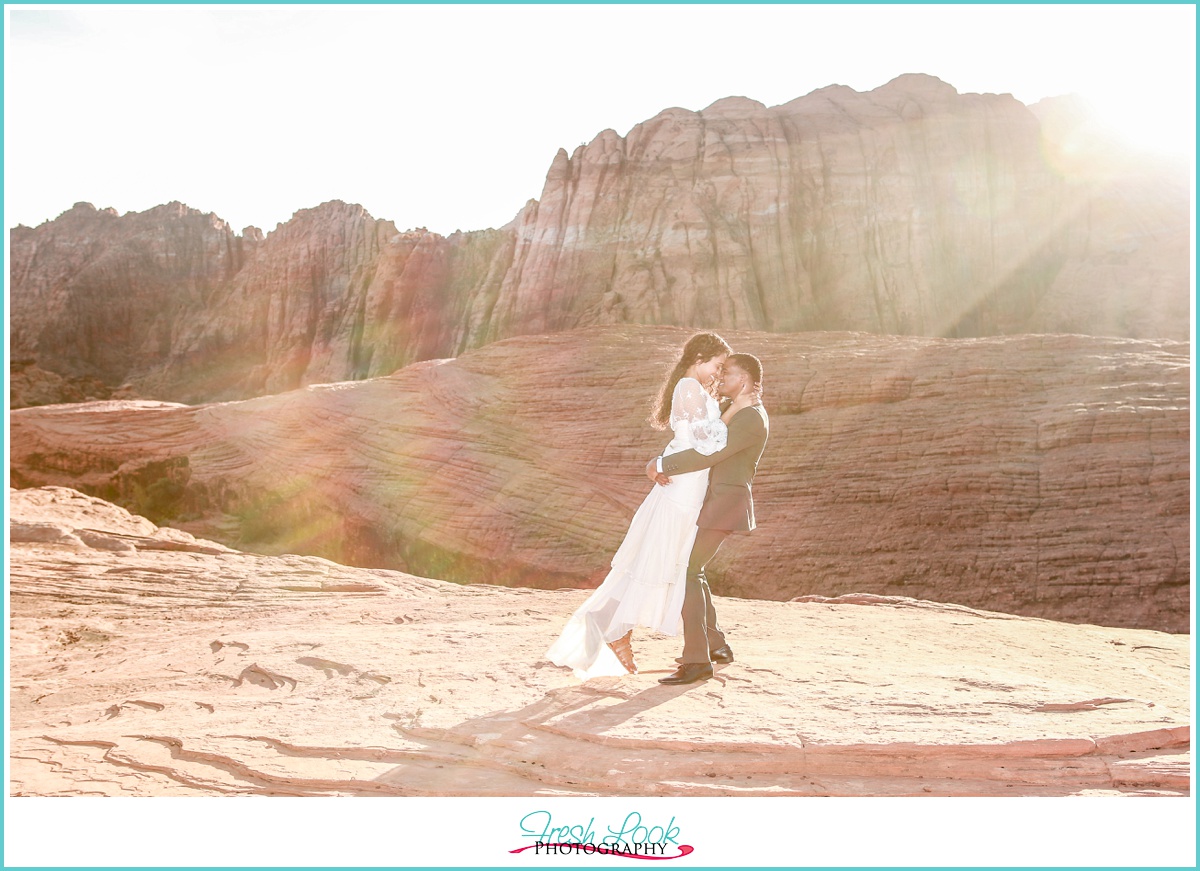 Snow Canyon Elopement in Utah
We met at a college fair at a high school while we were both admissions counselors. I noticed him staring at me from across the gym. Although, he will say it was the other way around and I stared twice. He asked me to go to lunch with him but I started inviting all the other Admissions counselors. We had another event later that evening so we had some time to kill. He asked me to go to the movies with him and I said yes. The rest is history! 

When did you know he was the one?
During our second date, he took time to ask beyond the surface level type of questions and really get to know more about me. I was impressed with the way he could carry on a conversation about a range of topics. I knew then that he was different than any other guys I had ever entertained.
But what really convinced me that he was the one for me was when I saw the way he interacted with a complete stranger, probably a homeless man, while we were out on a date one night. He treats everyone he meets with respect and can light up the entire room with his smile and personality.
He's a family/friends type of guy who would do anything for the people he loves and just has a genuine joy for creating moments and enjoying experiences in life.
What are some of your favorite things to do together?
Travel – anywhere new; movies – action & thrillers; trying new things together
If you had to pick a word for your relationship, what would it be?
Spontaneous
What are three dreams/goals for your marriage?
1. Always do our best to work as a team
2. Respect one another's differences
3. Keep doing new and fun things together