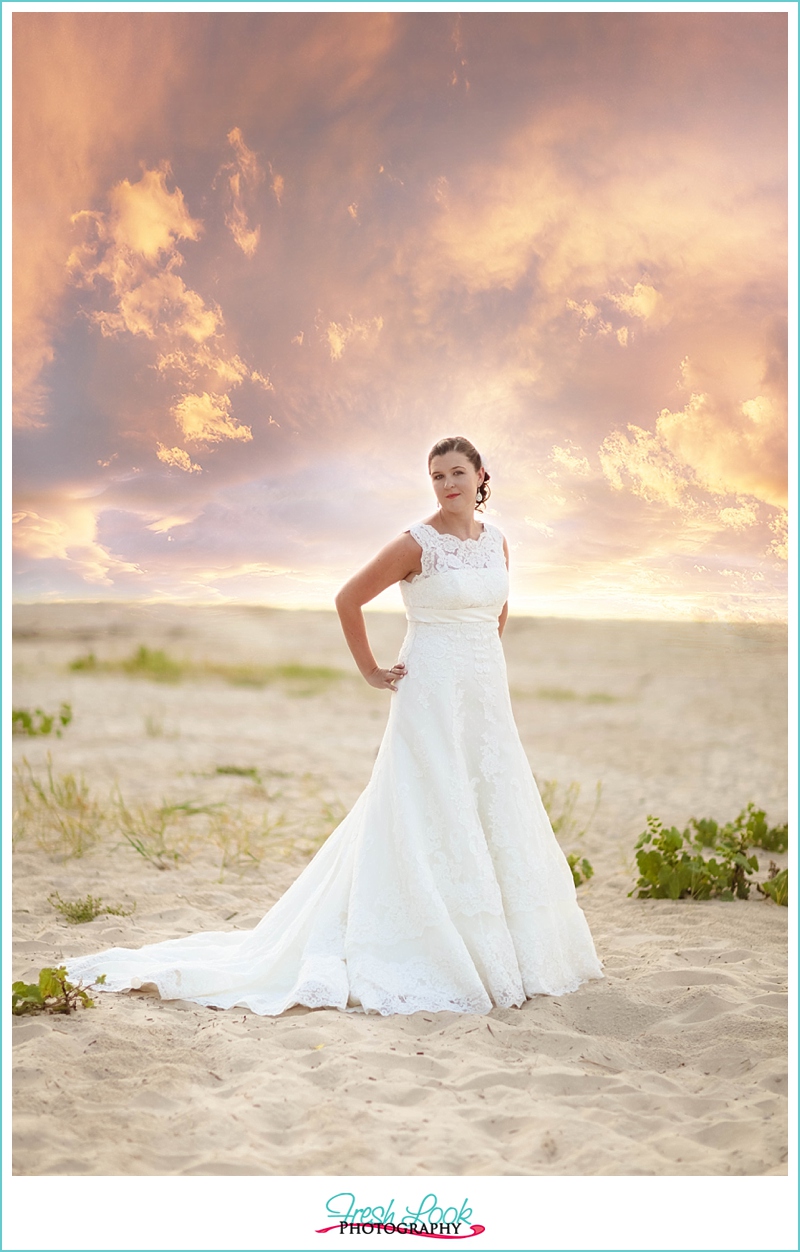 When it comes to stunning pictures, it's hard to find something better than romantic beach bridal portraits. And for this particular session, I was super excited to have my dear friend of many, many years be the gorgeous bride! Tiffany and I met in high school and even though we didn't instantly click, we have forged a friendship that has spanned more than 13 years! And let me tell you, that is a lot of memories that we've built up! I'm pretty sure that if you asked Tiffany what the first memory that would pop into her head about us is, she would probably tell you it was Sunday night game night and doing baby-robics with Wesley!
Having known Tiffany for a long time, she was never the kind of person who felt like she had to be married to be completed as a person. We've both seen each other go through a few men, but I can honestly say that with Tony (her handsome husband!) there is something different. It's as if her heart saw him and it kind of went, "oh there you are, I've been looking for you."
I am in LOVE with the romantic light in this picture!
Tiffany's dress (from Silk Bridal Consignments) was completely stunning! The lace was soft and romantic,and oh so elegant!!! Definitely the perfect dress for her to wear as she walked down the isle! Couple that with the gorgeous beach location, we had the perfect recipe to create beautiful pictures!
Tiff, I love you and am so happy that you allowed me to be a part of this special journey with you!