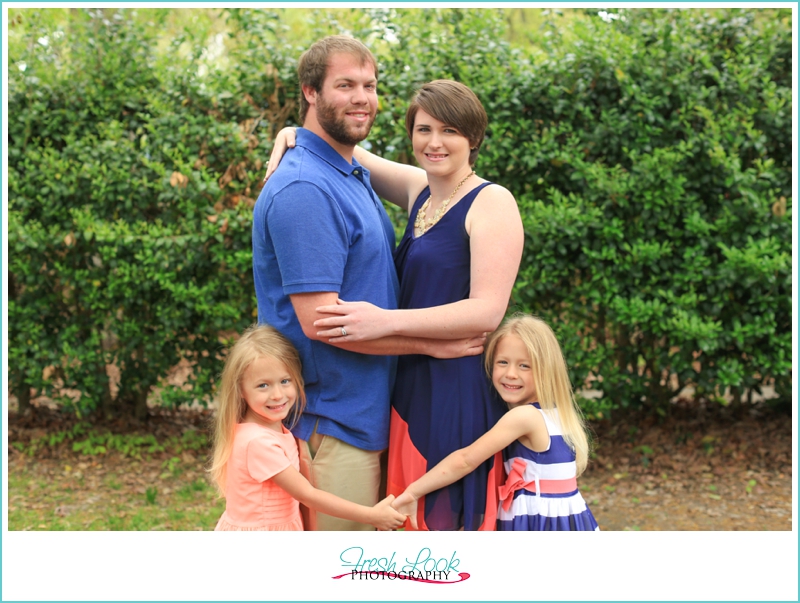 I'm a big believer that you don't have to have an exotic location in order to get some great pictures! In fact, when I offered mini sessions this year, it was with the knowledge that we were going to do photos in the backyard… my backyard to be precise! To the average person, that might sound a little strange (you want me to come over to take pictures at your house?!), but luckily the DeWitt family has worked with me lots of times (including having me come photograph for their wedding last year!), so Elise and Ryan said they were happy to do pictures wherever.
Photos in the Backyard
Last year, Eric and I realized that we needed a bigger house because my little townhouse was much to small for the five of us! So when we started looking at different places, we knew that there were a few requirements we needed to have met. One of the biggest things (besides having a garage for Eric to work in) was that I needed dedicated studio space for my clients.
The house we chose is absolutely perfect for our little family! It's got more than enough room for all the kiddos, a giant garage for Eric, and an expansive viewing area and studio space for me! But even more than that, our backyard is perfect for when I want to conduct photo shoots where I can control the environment but still get amazing photos for my families!
Elise and Ryan, thank you for having me take pictures again for your sweet little family! I love hanging out with you guys and seeing your sweet little ladies (who are growing so quickly!), and we have to do it again really soon 🙂