Eric and I believe in being transparent, so I'm sharing the photography gear we use to take the gorgeous pictures all over our website! There are photographers that shoot with more photography gear, and there are photographers that shoot with less. When you're trying to decide what gear to use, it really comes down to what you're going to take pictures of. But at the end of the day, you should know what your gear can do and how to make it best work for you!
Photography Gear We Love
Our Cameras
Canon 5D Mark III – Judith's Primary camera
Canon 6D – Eric's Primary camera
Canon 5D Mark II – the shared backup camera
Our Lenses
Canon 85mm 1.2 – Judith's favorite! Expensive, but worth every penny!
Canon 50mm 1.2 – Eric's favorite (a birthday present)
Canon 24-70 2.8 – Judith's other go-to zoom lens
Canon 24-105 4 – Eric's zoom lens of choice
Canon 70-200 2.8 & 4 – The lens we use most during wedding ceremonies
Canon 100mm 2.8 Macro – Judith's favorite for swoon worthy ring shots!
Canon 35mm 1.4 – Eric loves epic wide shots, and this one definitely delivers!
Other Toys
Canon 600 EX-RT Flash – These bad boys put out major power (especially at weddings and receptions!)
Lens Pen – Awesome for getting those annoying smudges off your lens glass – we've had ours for 5+ years and it's STILL going strong!
Extra Batteries – you never know when you'll have one run out (or accidentally leave your primary battery charging at home! 🙂 )
There is so much we can do with our photography gear, check out some of the awesome images we were able to create!
Photography Gear In Action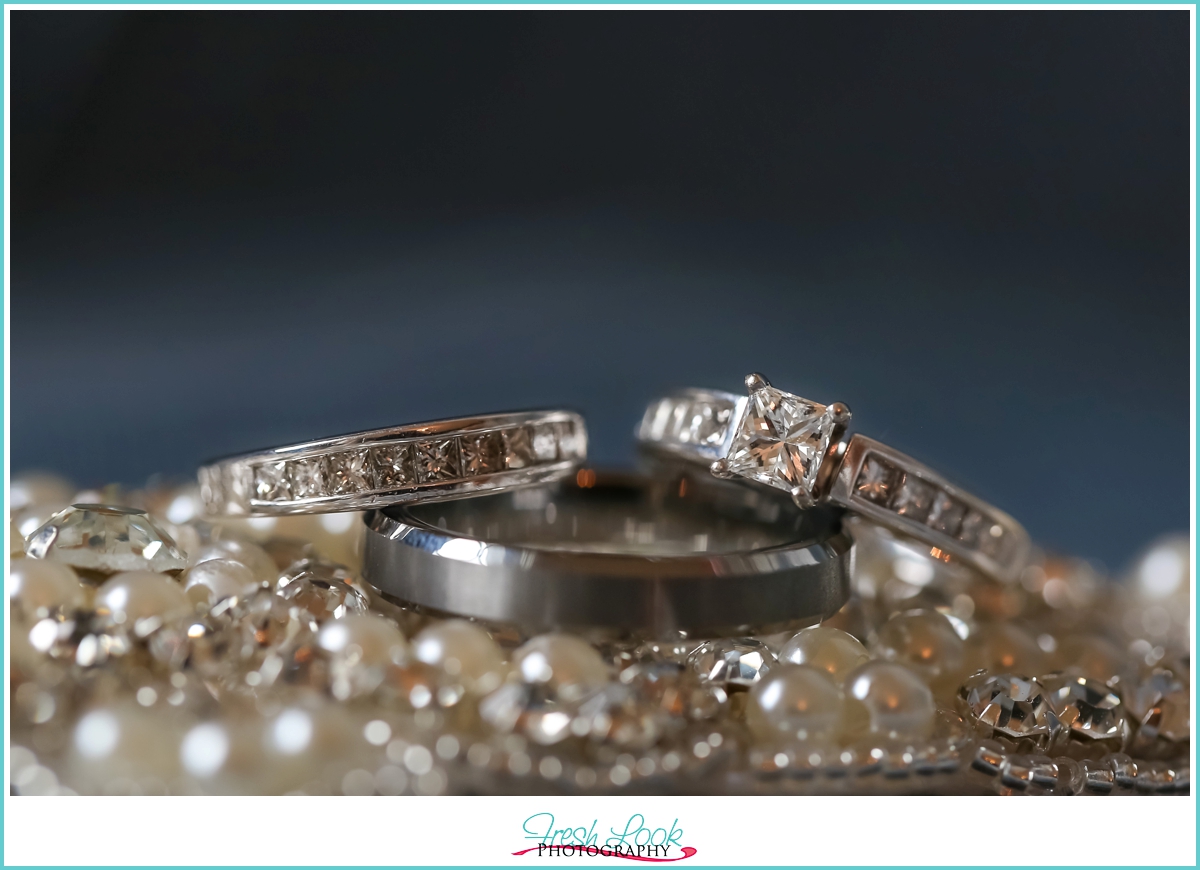 Macro shot using Canon 100mm 2.8
Bridal Portrait using 85mm 1.2
Wide Angle Shot using Canon 35mm 1.4
You can find out about all the awesomeness we have going on by becoming a Fresh Look insider and signing up for the cool kids list!