Vince is someone I've known for a few years now, and every time I go out to hear him play, I always have the same thought: "I need to come listen to him play more often!" Seriously, he is an amazing musician, not only playing the guitar, but during his set you will see him rocking out quite a few instruments such as the harmonica, keyboard, maracas…. is there an instrument this man can't play?!
We have been trying to set up a guitar photo shoot for a few months now, and the stars finally aligned , we both had a clear day in our schedule and decided to head to downtown Portsmouth for a quick session!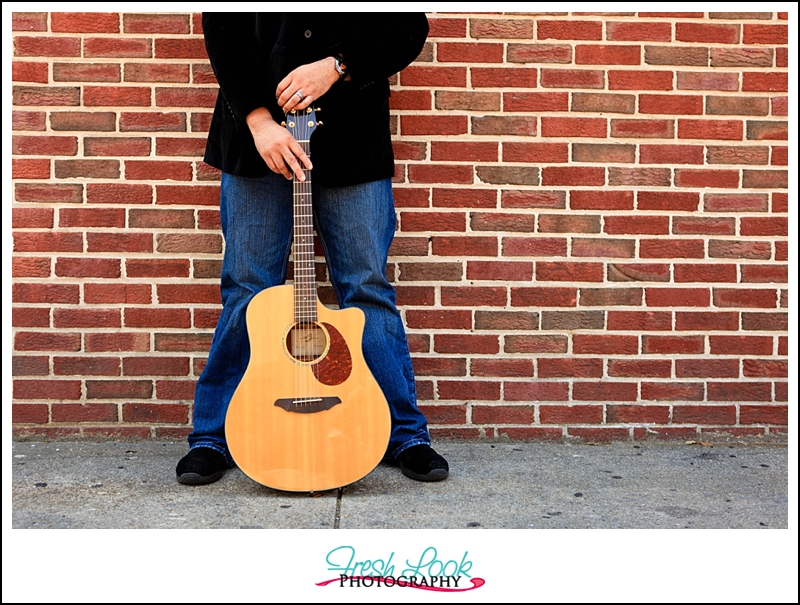 Vince has been playing music for a long time. After attending a bible college and earning his Bachelors Degree in Church Music, he knew that music was where he wanted to spend his time and energy. However, the bills still had to be paid, so he spends his "working hours" teaching with SECEP, which is a program where he takes students out into the community and work on various skills, as well as teaching content areas in the classroom to students with disabilities.
But once the sun goes down, you can find Vince rocking out in lots of local venues (such as 37 North, Baron's Pub, Keegans, etc)
If you want to check Vince out one at one of his upcoming gigs (which I strongly suggest you do!!!), then you can check him out on Facebook and keep an eye out for when he will be playing near you!