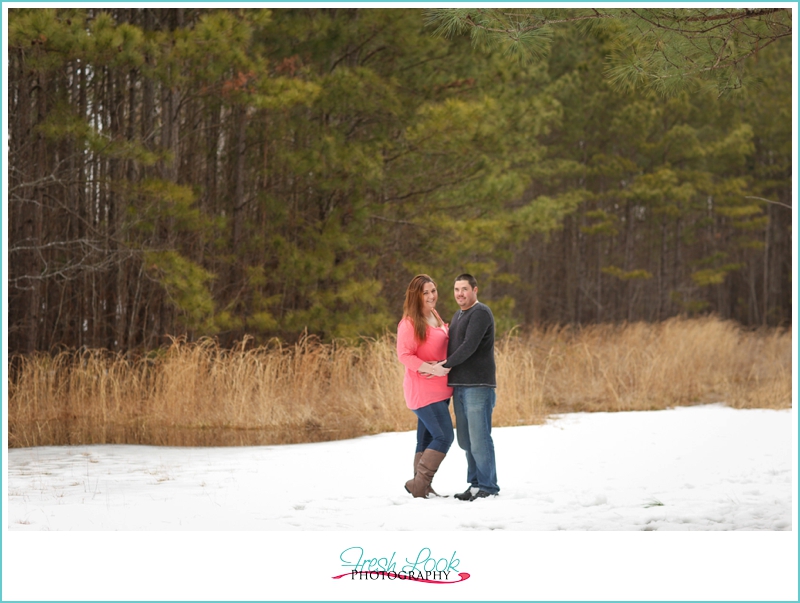 I know what you're thinking: Judith! Why are you trying to do a Throwback Thursday by showing us engagement photos in the snow?! Haven't we had enough of the winter that wouldn't end?! I absolutely agree, it's been a long winter and I (probably more than other people!) and so, So, SO happy that spring has finally made it's appearance here in Virginia Beach. However, I couldn't let too much more time pass without showing you these adorable engagement photos that we took last month (that's right, last month!).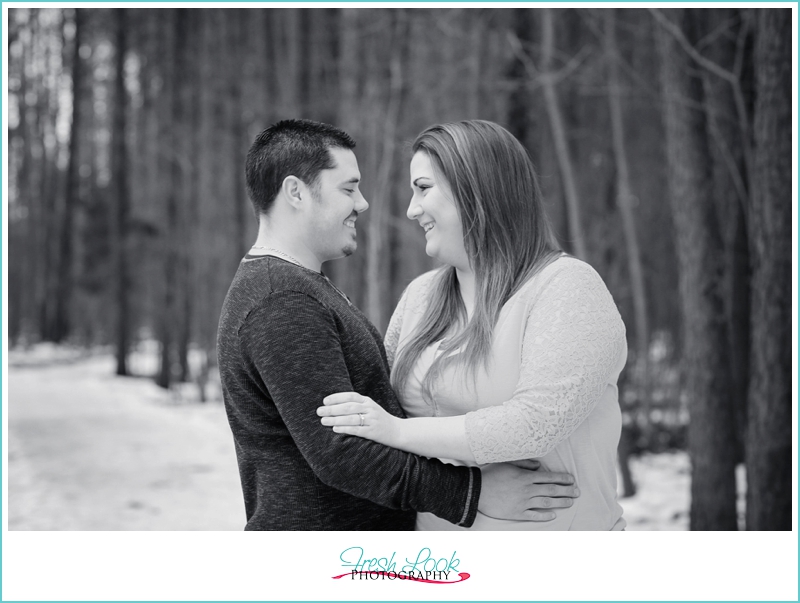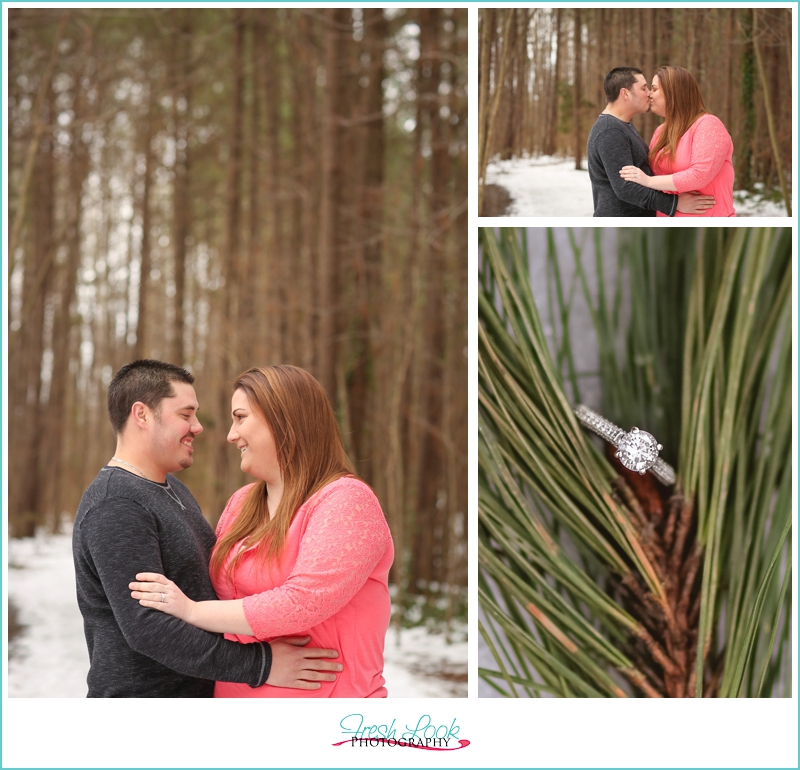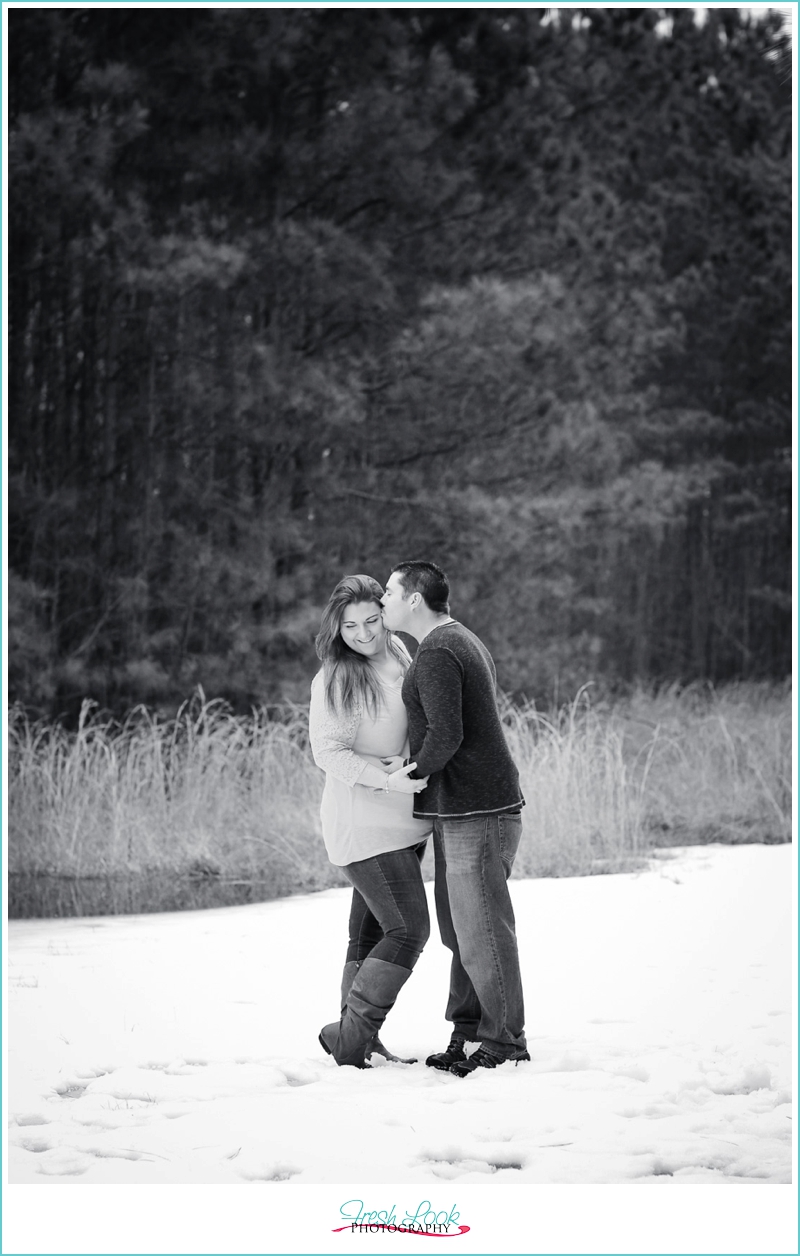 Engagement Photos in the Snow
First I have to say that Corbin and David were such troopers!
I made sure to stay in contact with these two lovebirds as their session date was approaching to make sure they still wanted to do pictures – they did. Okay cool, they're way more awesome than I am because if there was snow like this on the ground when Eric and I took engagement pictures, I would have been like, "Umm… nope! I do NOT want to go out in nature with this weather!"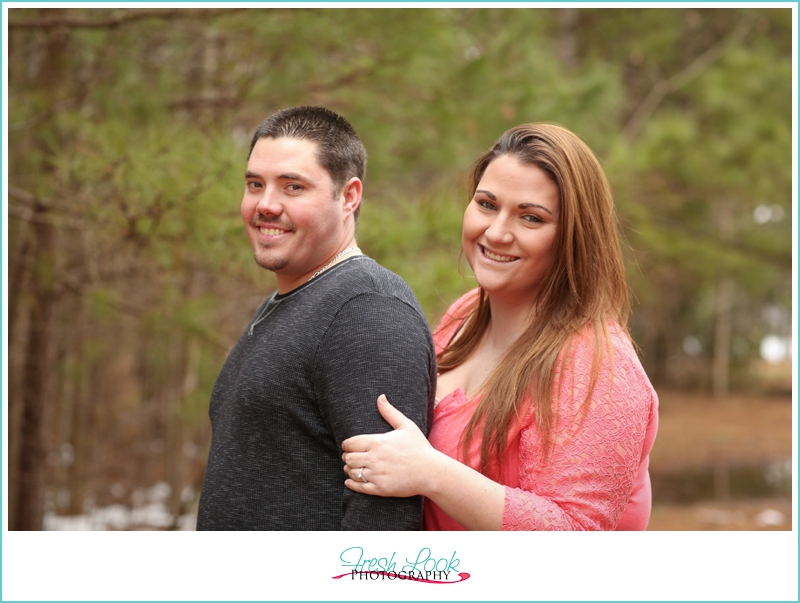 I am seriously in LOVE with how gorgeous Corbin looks in this black and white image!!!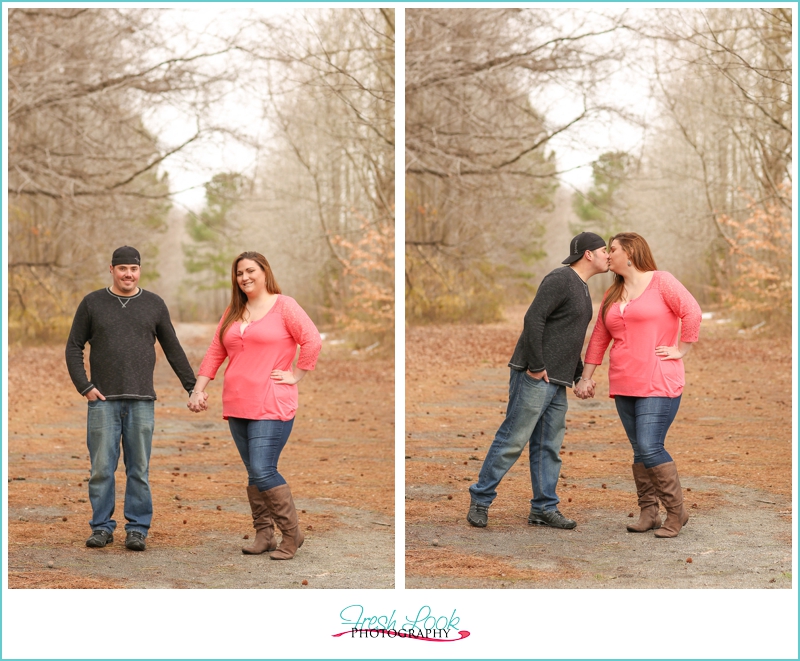 But that's why Corbin and David are awesome, they were totally unphased by the cold temperatures, and instead chose to focus on snuggling with each other, laughing at mutual jokes, or telling me about their wedding later this year at the Virginia Living Museum (what a cool spot to tie the knot!) and awesome details that go into that!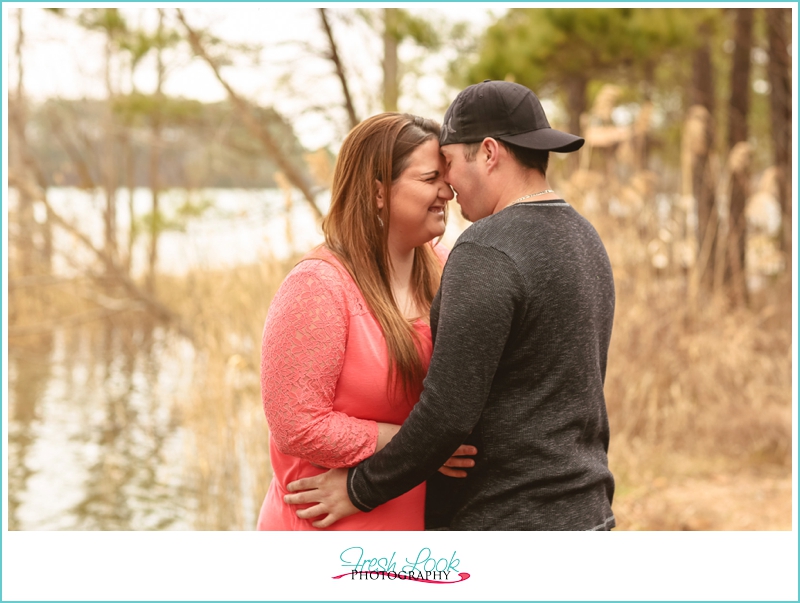 Corbin and Davis, I know that your wedding in October is going to be amazing and can't wait for all the fun that will be! You two are such amazing people and I wish you a lifetime of fun and laughter!