Christina and Andrew are such a sweet couple and I loved getting to know them and spend time together as we did a cozy woods engagement shoot. This year has been unseasonably cold, and the day we did our session, it was pretty chilly. But you would never know it from the sweet smiles on their faces. After "meeting" and chatting for a bit on a dating website, Andrew and Christina decided to meet for lunch a a local spot and said they immediately hit it off! And from that point on, they have seen each other every single day! At this point, Christina shares that she is most excited about continuing their lives together and having a growing family.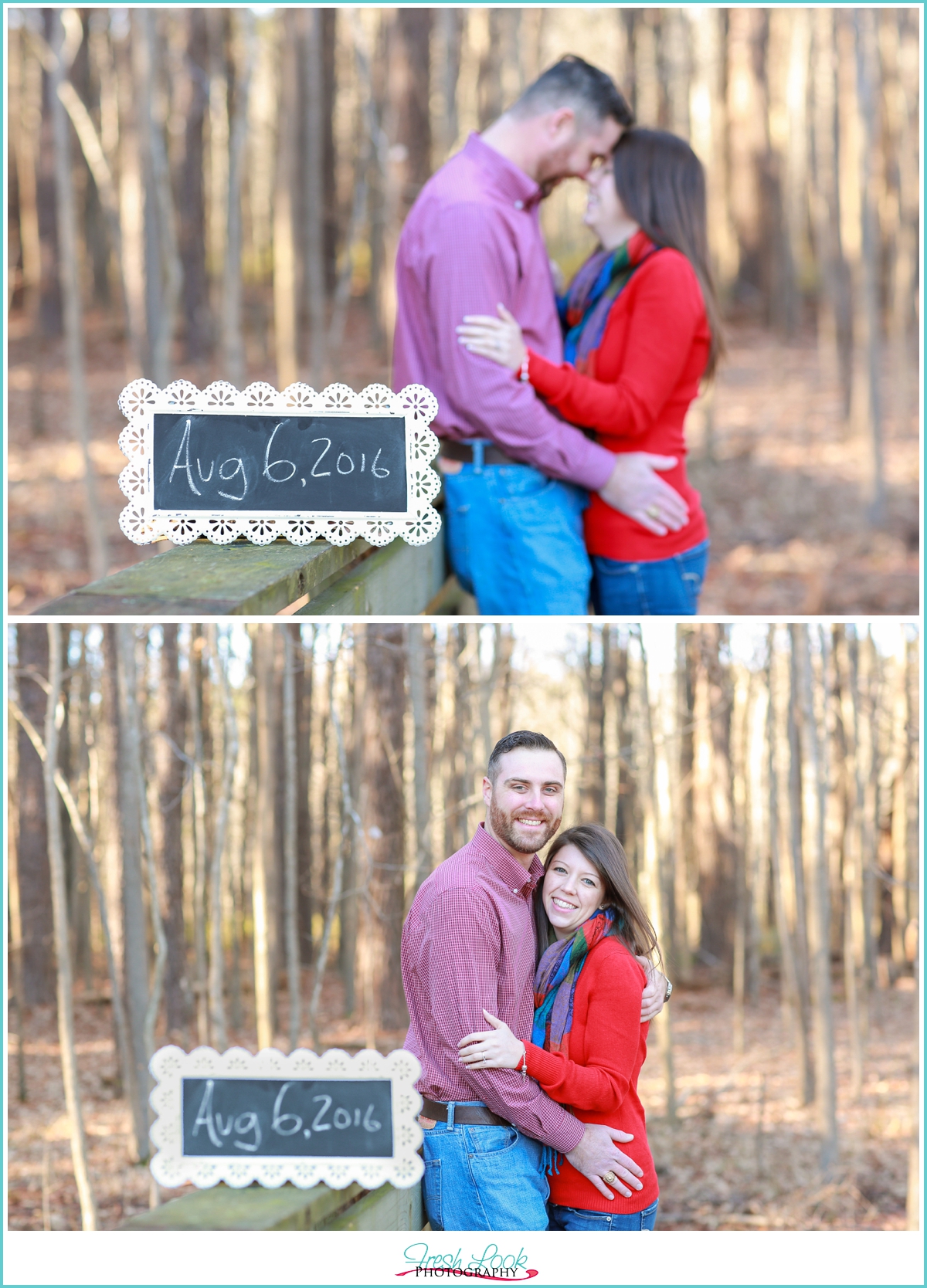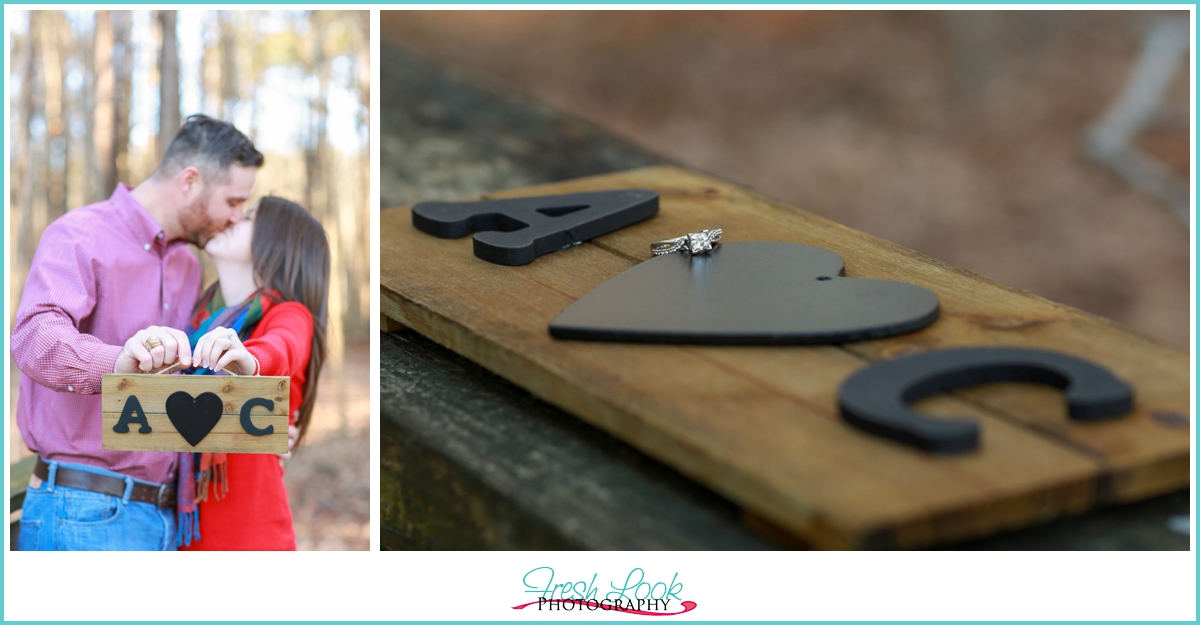 Cozy Woods Engagement Shoot
Here's a little more about this sweet couple from them:
When did you know he was the one?
Haha this is funny because I would always joke and talk about my "other boyfriends" but always told him he was the "best one" then one time when he was leaving for a work trip for a few weeks he wrote me a note and left it in for me to find when I got home. He signed it "The best one" I think I knew before then but that note made me cry and I was certain that he was who I was meant to be with forever.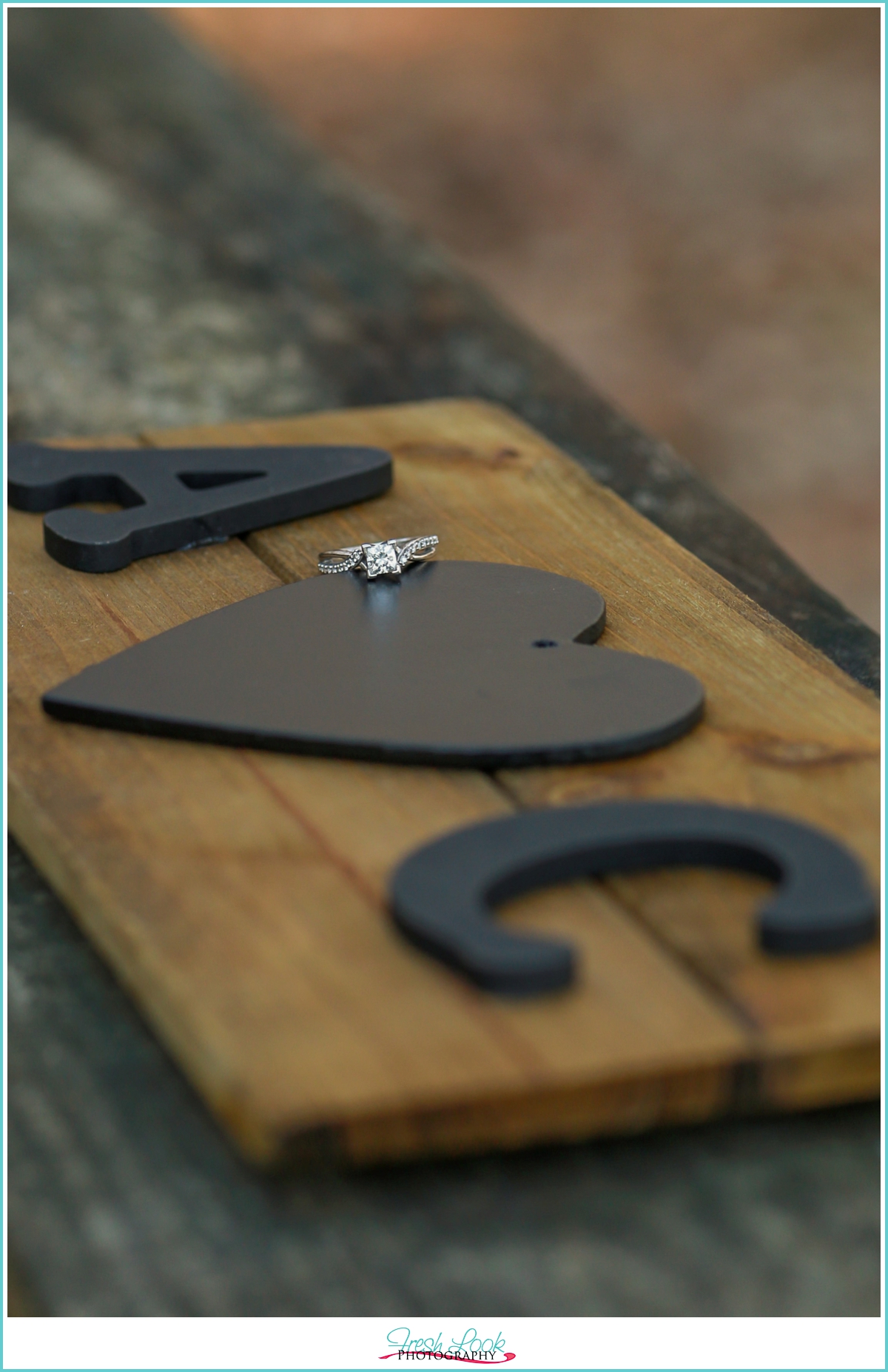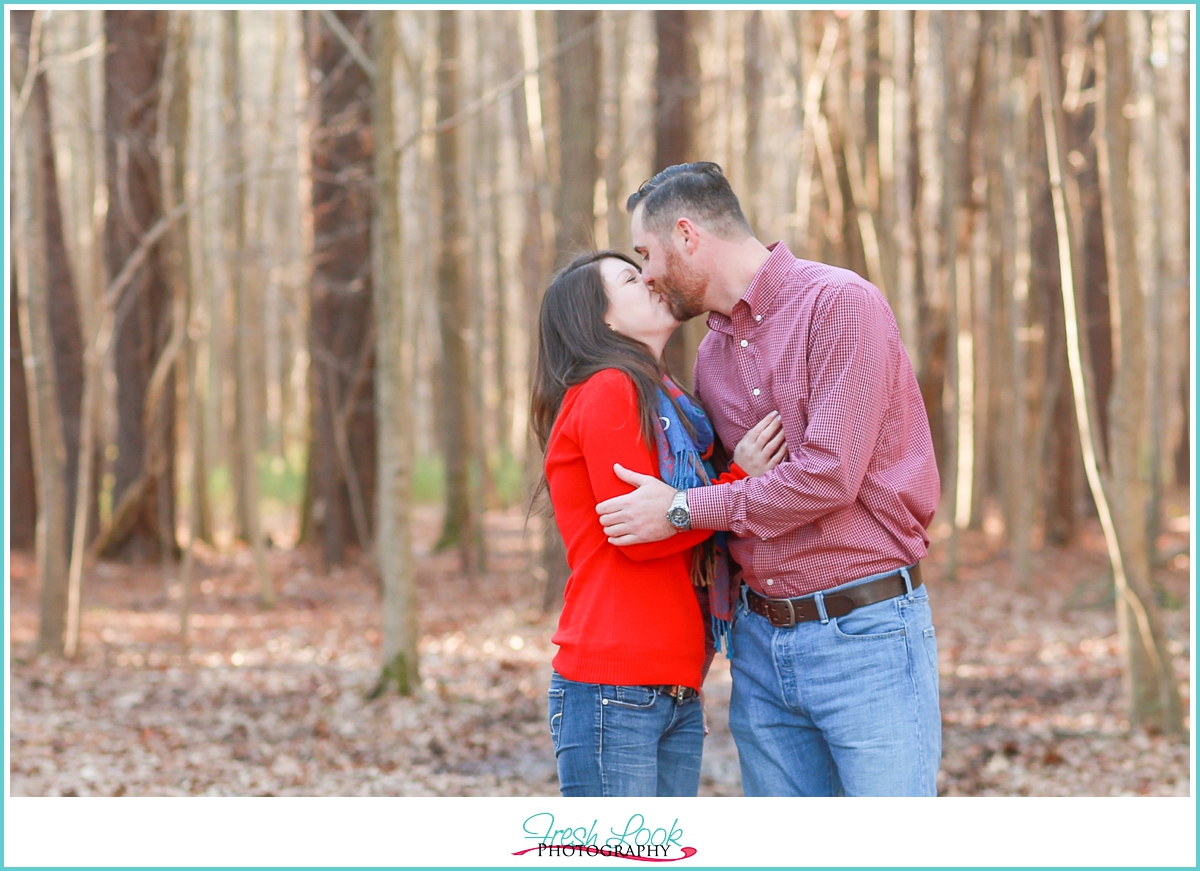 What was the proposal like? 
It was a complete surprise!! We had talked about getting engaged and I tried on rings so he would know my size and kind of what I liked but that had been a few months earlier. It was October and we planned a day a hunt club farms with his 6 year old daughter and our friends. He said he would like to get some nice family pictures in the pumpkin patch before we left. We went and picked out pumpkins and then looked for a place to take pictures. Our friends have a nice camera so they were taking the pictures for us. After the first picture of the 3 of us his daughter wanted to sit on a hay stack so we stopped to change positions. Then he grabbed my hands and I stupidly thought he was trying to do some weird pose but he looked at my hand and said "this ring just won't do (talking about a ring I wear on my left hand)" and then he got down on one Knee and asked me to marry him and I started crying as soon as he knelt down. I was shaking and crying and the whole time our friends knew so they took some awesome pictures for us!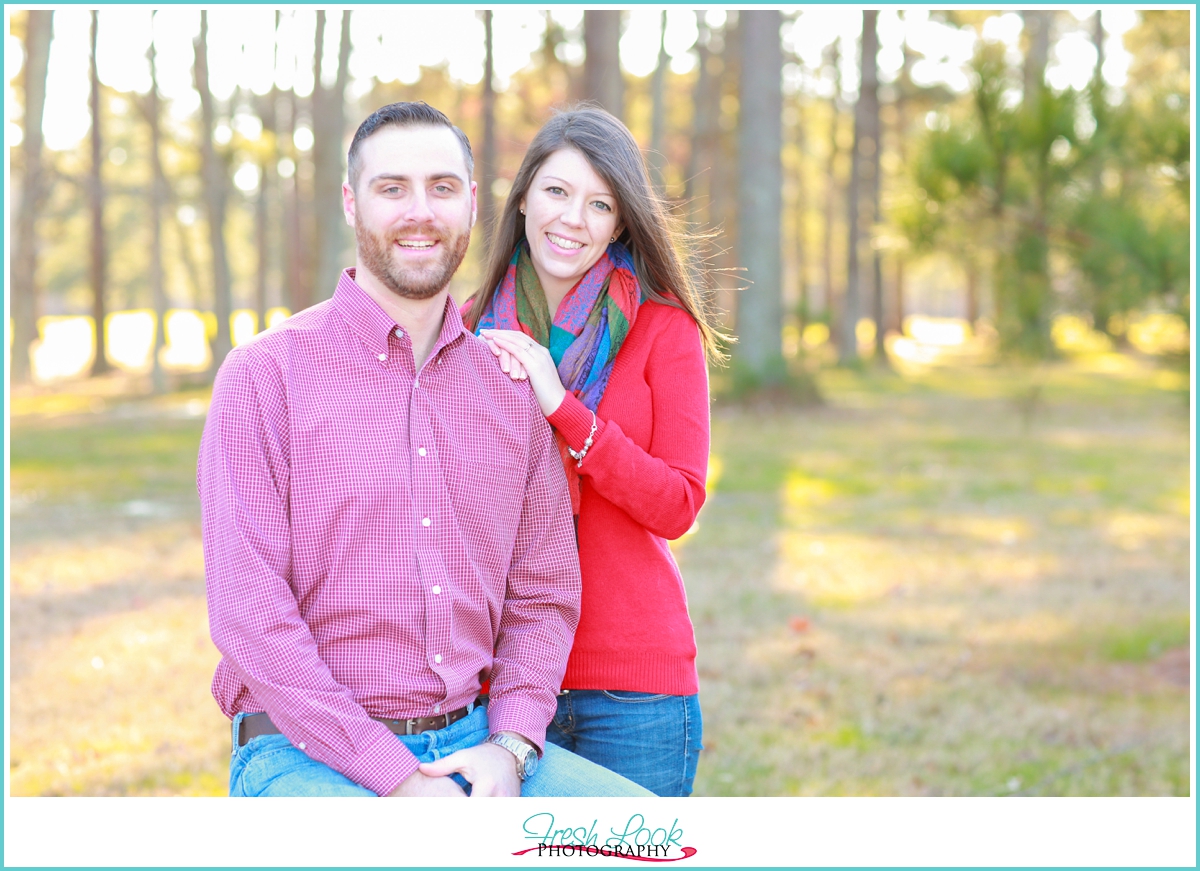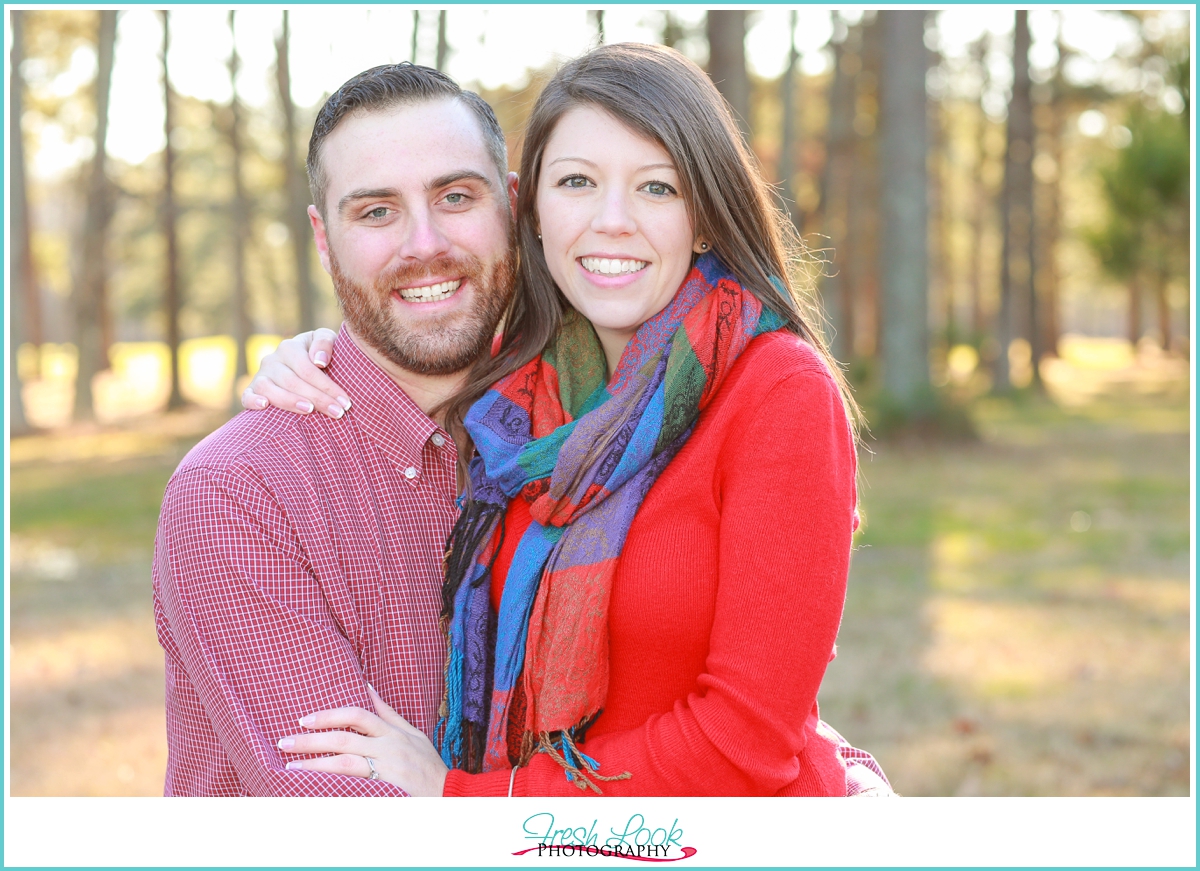 Favorite things we do together?
We really like doing everything together but especially canoeing, hiking, and watching movies.
Fun fact about the two of us?
I don't know if this is a fun fact or not but we are both very sarcastic and just always have a fun time together. We even love going to the grocery store together on the weekends and enjoy driving around going to yard sales.