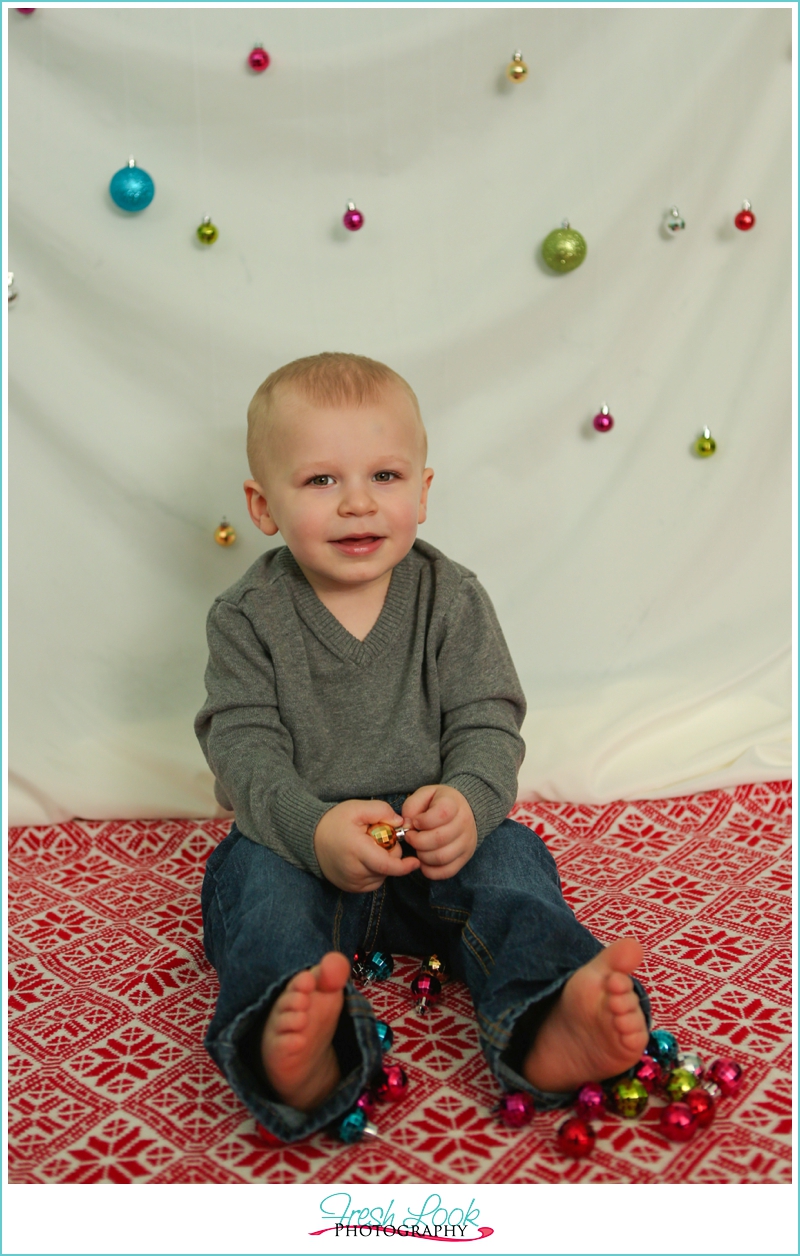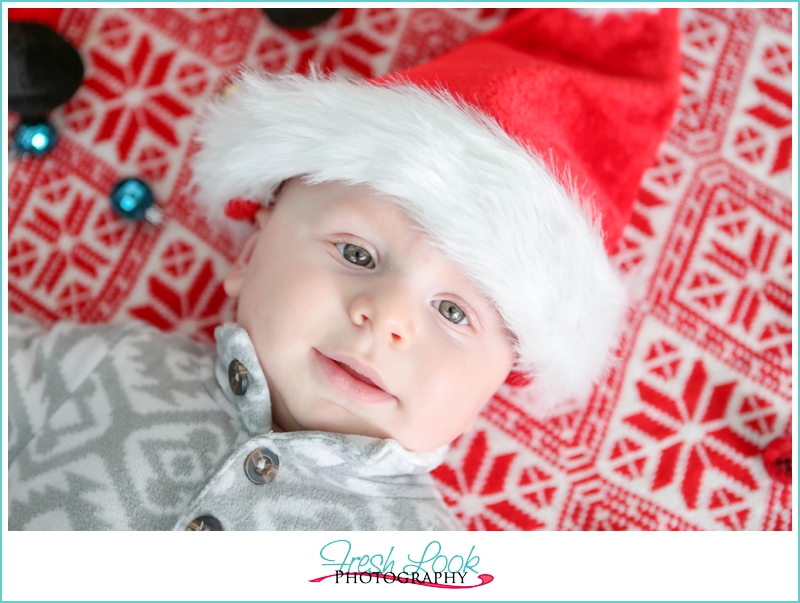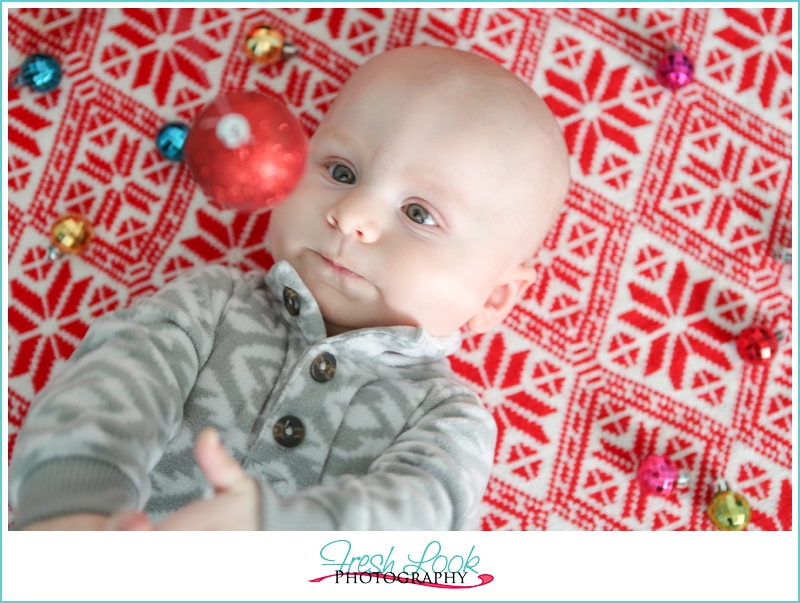 I've been photographing families for almost 7 years now (wow, how time flies!), and over the years, it's been proven time and again that taking Christmas pictures with kids is always a roll of the dice. Either they love it and are all about it (hello smiles galore!), or they want nothing to do with the camera (and the screaming fest begins). I'd like to say that it isn't always like this, but there really isn't any in-between. However, no matter what happens, it's important to not stress too much over what happens at the shoot because we are capturing memories of your family. And those memories are going to be just as wonderful whether the kids are laughing or crying… even if it doesn't seem like it at the time 😉
Christmas Pictures with Kids
I love photographing Val and Mark's kids because these two little stinkers are so adorable! Even though Nathan and Victor (aka Naters and Mr Chins) are brothers, and couldn't be more different. Nathan is full of energy and wants to get into everything, while Victor is super chill and is content to be happy and smiling, watching life happen. They are both super sweet, and taking pictures with these two is always super fun (especially when Val made such a super sweet photo backdrop!).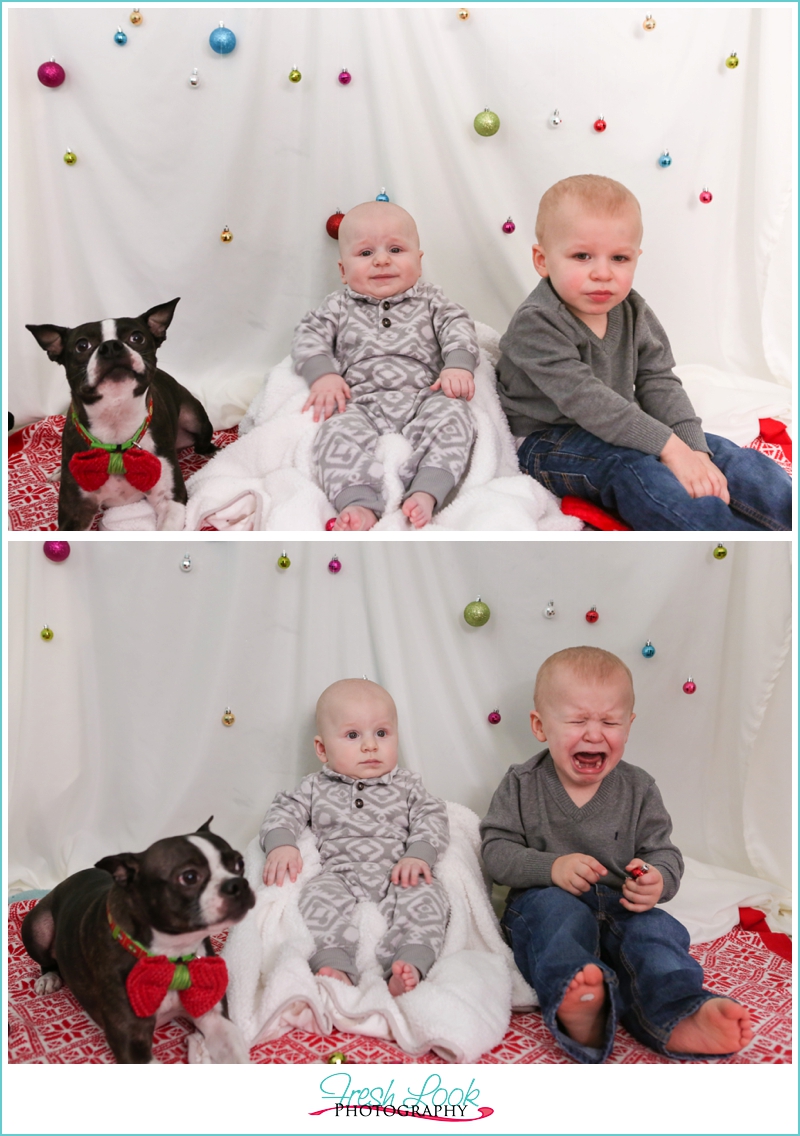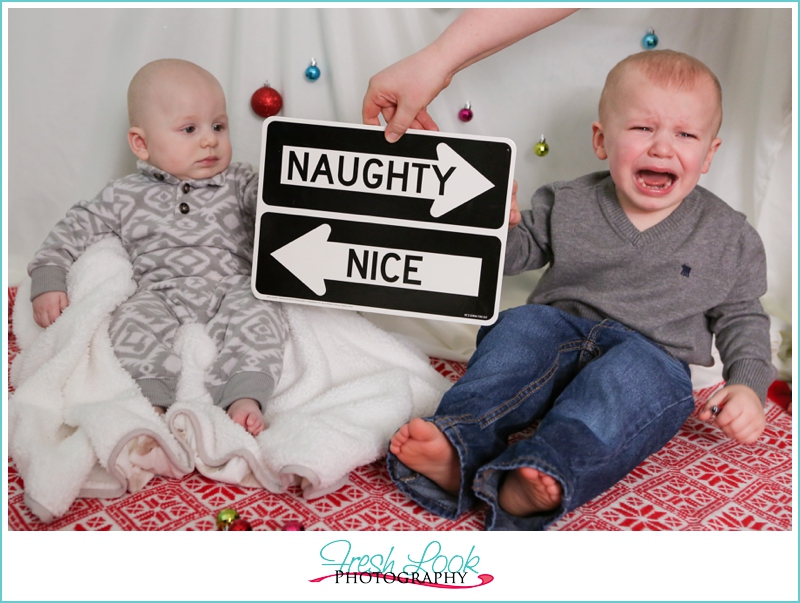 I love these pictures especially because I know it was a little stressful during the photo shoot, but when Val saw the pictures, she just laughed and said how priceless it was, and how it perfectly summed up her boys at this stage in their lives!
Val, thank you so much for letting me take pictures of your sweet little shrimpies, I loved how much awesomeness you put into your session! I may even have to hire you as my official background creator!