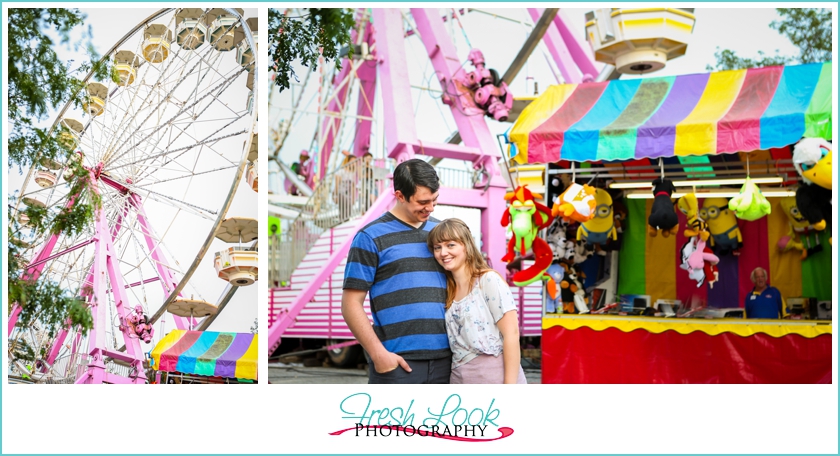 When this year started, I made a list of photo shoot locations that I wanted to try out this year. There were a few different places I was hoping to try out, but one that I really wanted to make happen was to photograph a carnival engagement shoot. I'm happy to say that, with the help of a pretty kick-awesome couple, I can now cross that location dream off my list because Heather and Brandon came out to the Mount Trashmore summer carnival and we rocked it out!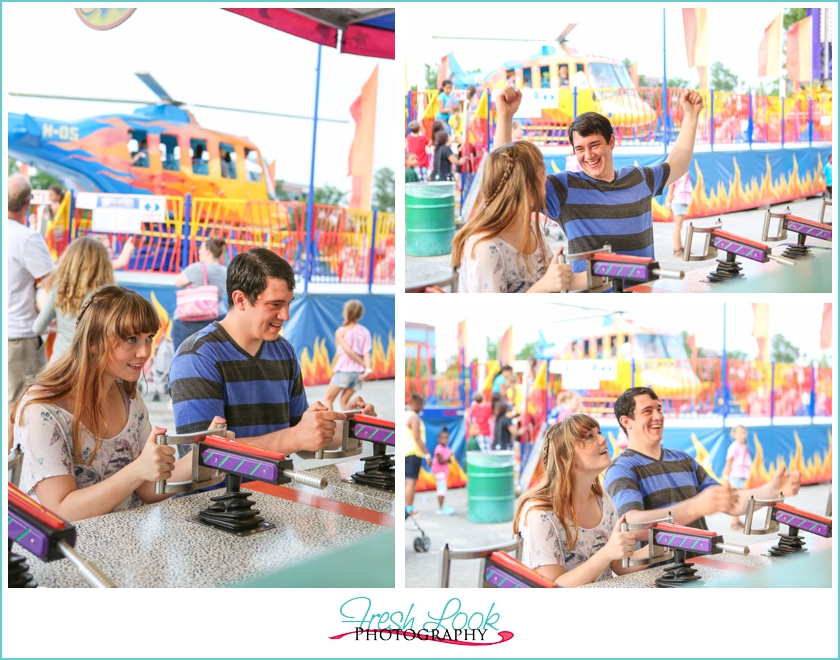 What fun is it to have a carnival engagement shoot if you don't get to play any games?! Brandon and Heather went head to head and it looks like Brandon was the winner… but he may or may not have been playing dirty 😉
Heather and Brandon were SO MUCH FUN!!! I mean really, if your engagement shoot is at a carnival and your wedding is taking place at the Virginia Zoo… you know this couple is down for a good time! Whether it was strolling around the carnival hand in hand, cracking jokes to each other, or playing one of the many awesome carnival games; Heather and Brandon were a great reminder that when you are with the one you love, anything can be fun!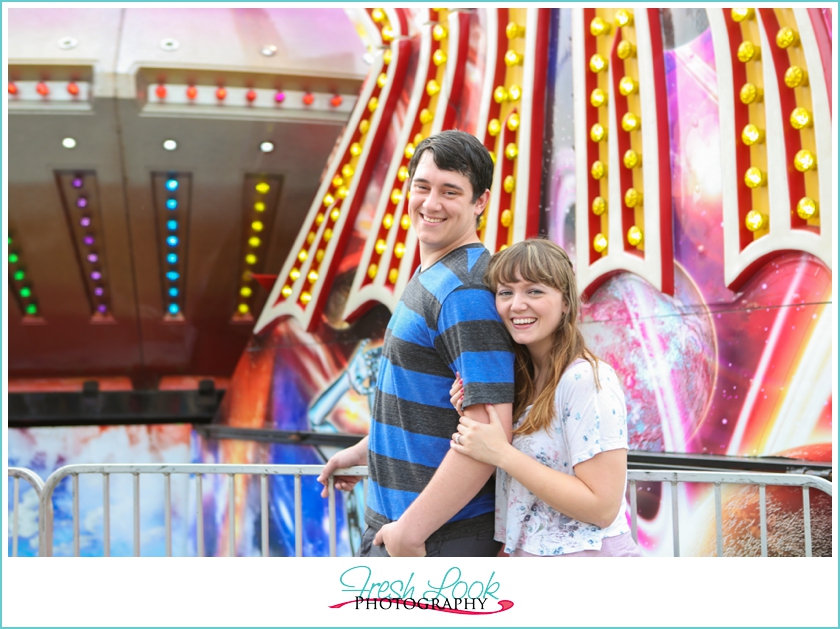 As someone who absolutely ADORES lots of color, this setting made my little photographers heart happy!!!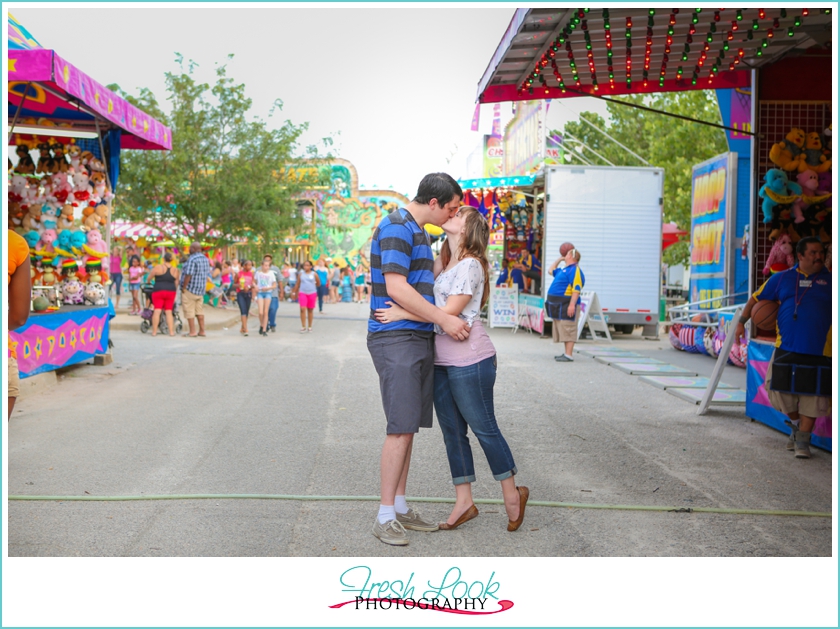 After we finished walking around the carnival, Heather grabbed a candied apple and this sweet couple headed over to sit in the grass and have a sweet snack. We learned (the hard way) that it's pretty difficult to eat a candied apple and look graceful (ahem, Heather, ahem) 😉 It was a good reminder that life is short and it's important to be able to laugh at yourself!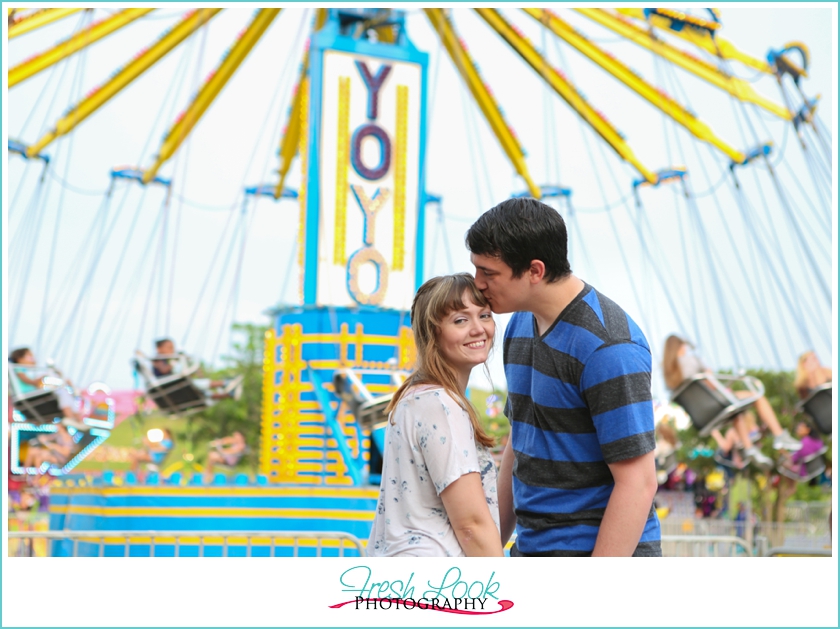 Heather and Brandon, thank you so much for choosing me to capture such a special time in your lives! I am so happy that we are getting to know each other, and can't wait to rock and roll when you two tie the knot at the Zoo (lions, tigers and bears, here we come!).