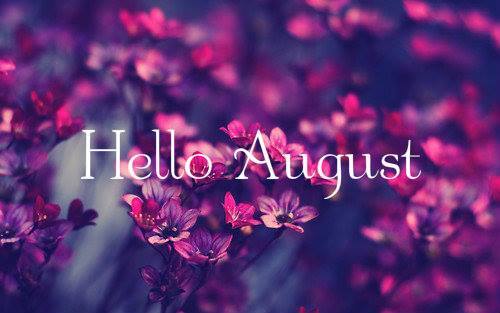 It's hard to believe that it's already time to write my August monthly goals! That means a few things, like the fact that we've only got one more month of summer (nooo!), school starts up soon, and it's almost time for my kiddos to come back from visiting their dad!!! Here are a few things that we can ALL look forward to in the month of August, as well as a breakdown of what I'm going to be aiming for this month!
August Monthly Goals

Personal Goals
Get my kiddos prepped for back to school (currently about 1/2 way there)
Insanity – it kicked my butt last time and I'm excited to see what happens this go around!
Get more creative with meal prep – I've gotten in a rut and want to get back into cooking!
Clear out all the clothes that no longer fit my sweet little shrimpies (soooo many clothes!)
Business Goals
Work on building relationships with local vendors
Get all the plans in place for the first Blogging workshop next month!
Clear my office desk of clutter… (this seems to be a never ending task!)
That's What I'm Aiming for in August!
What is going to be on your agenda to get done? Are you challenging yourself with something new or finishing up a forgotten project?! I'd love to have you share your thoughts with us!