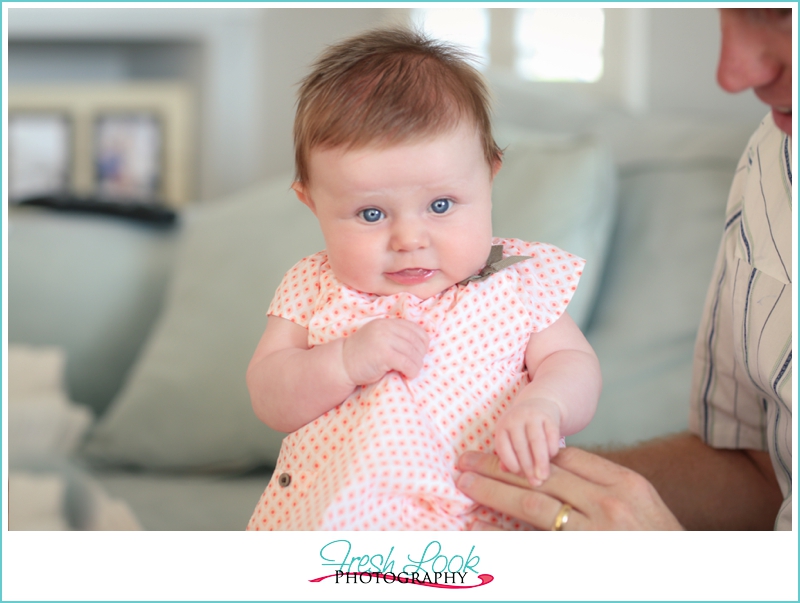 One of the best parts of being a photographer is getting to see so many lovely people and getting to join them on their life journey for a little bit! I met Caitlin through the photography classes I teach at MOCA, and she always had a smile on her face and a sunny disposition. And we all know that when you're pregnant, that's not always easy!
I was so honored when Caitlin asked me to photograph their special little princess, and getting to do baby Kendall's 3 month photo shoot was a blast!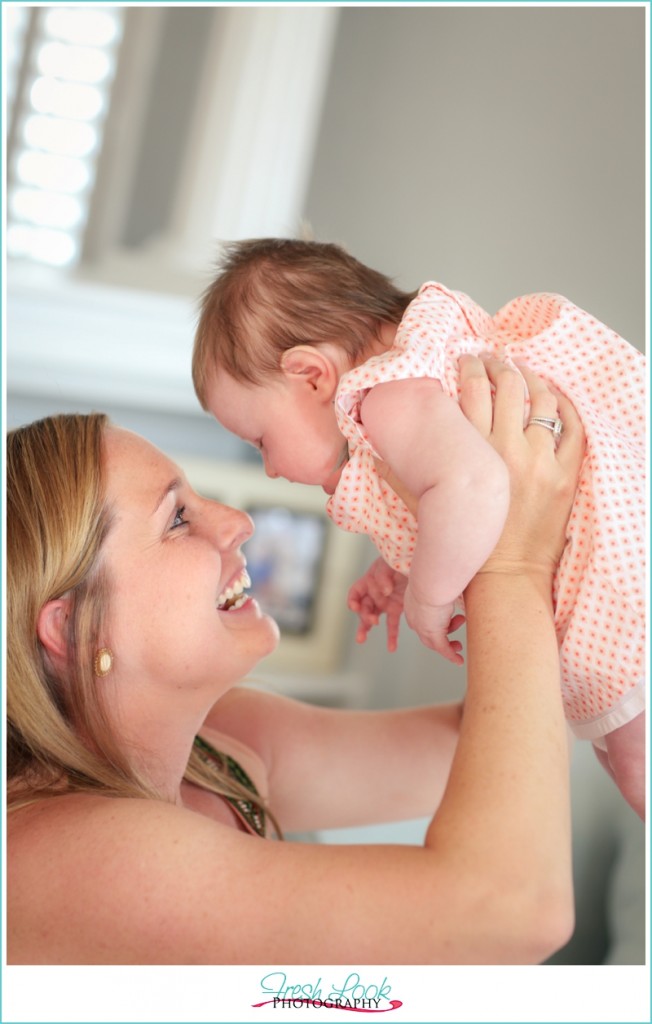 This little girl is DEFINITELY daddy's little princess! Good luck with that when she gets older Ben! 😉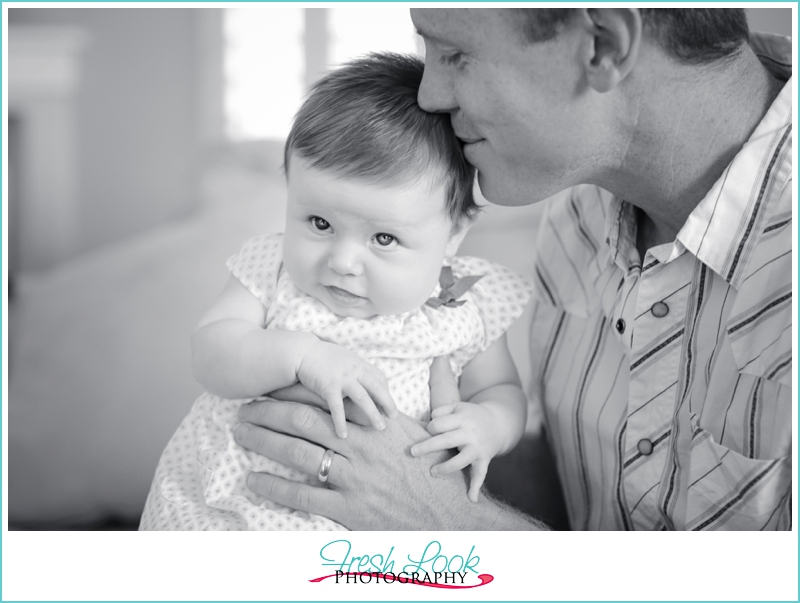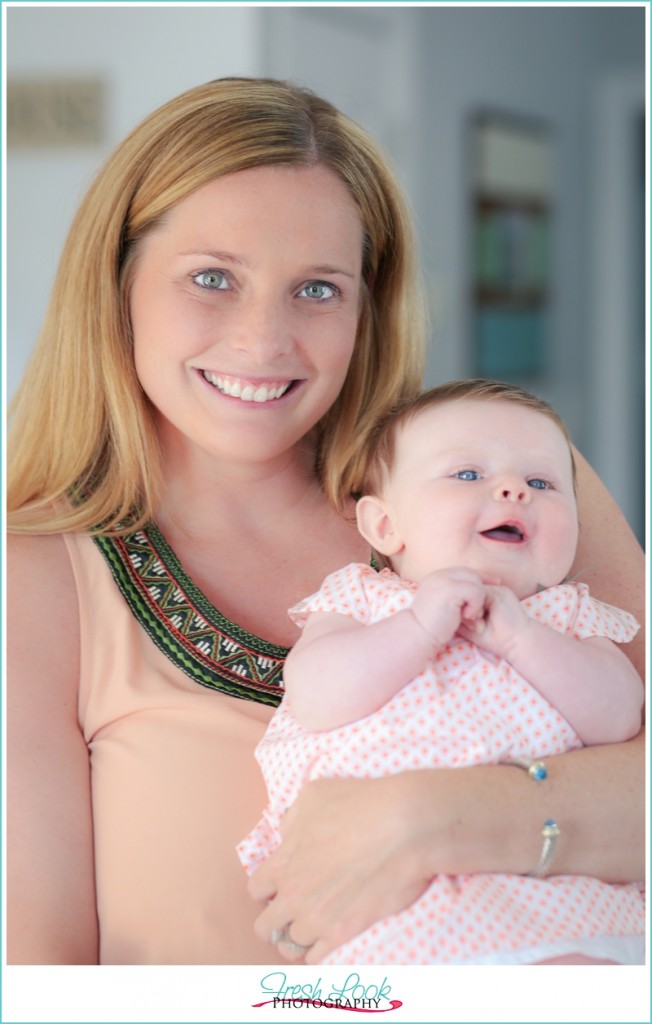 Beautiful like mommy.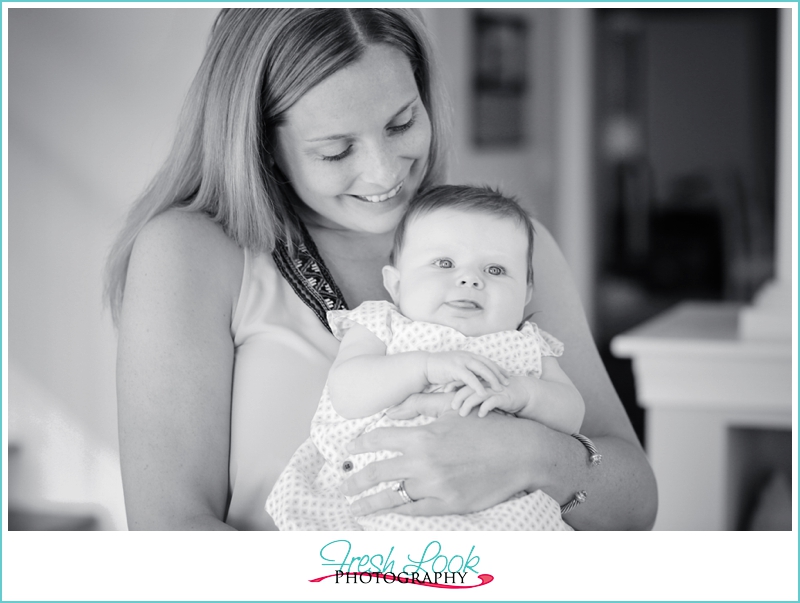 Initially we had talked about doing Kendall's 3 month photo shoot somewhere down near the beach, but at the last minute we realized that we needed to include their dog, Hampton, in the pictures! (because dogs are definitely part of the family!) So we changed locations and did a lifestyle session at Caitlin and Ben's house.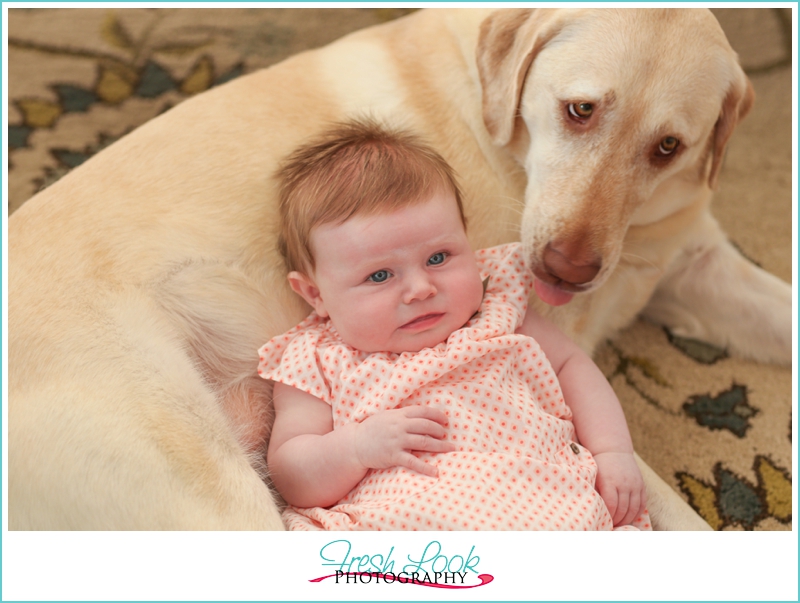 It's clear how much these two loved having their pictures taken!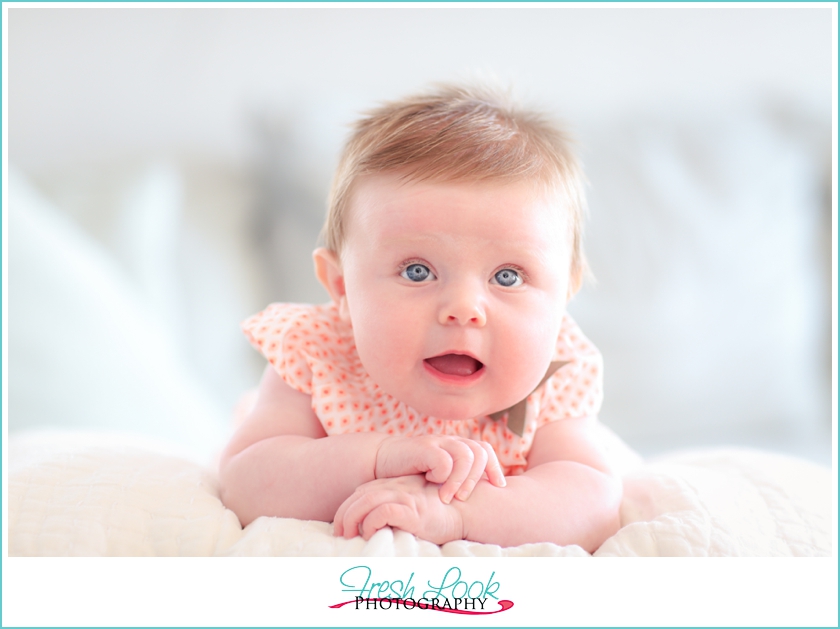 At three months Kendall is 15 lbs! She loves to babble to anyone who will listen, play in her swing, and smile at Hampton!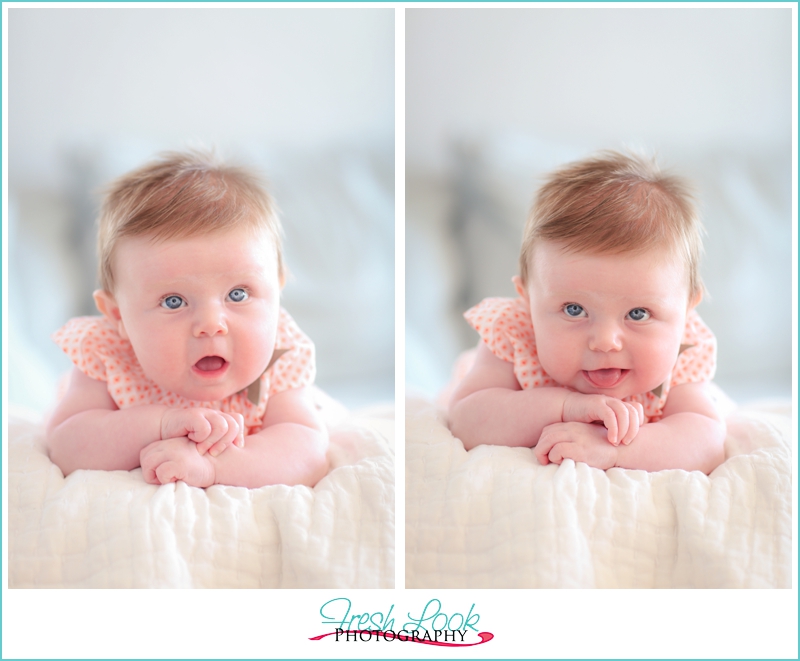 Seriously, I can't get enough of this face!!! She's so stinkin adorable!!!
It was awesome getting to spend time with these three, and I can't wait until it's time to do her 6 month photos!!! Caitlin and Ben, make sure to kiss those sweet cheeks often and cuddle your little princess as much as she will let you, because these stages will go by in the blink of an eye.